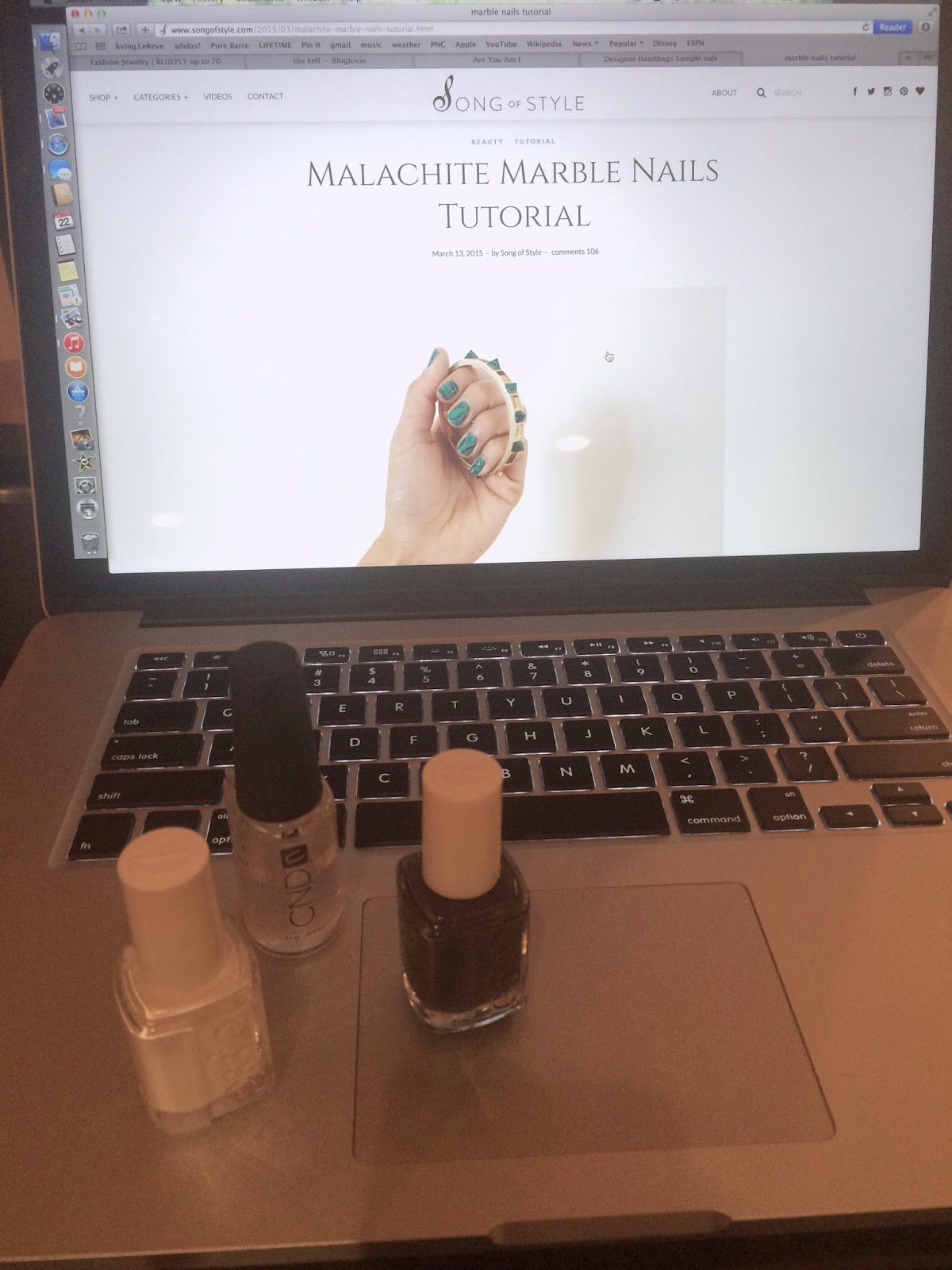 i like to think i am pretty good at DIY project and i actually am good at painting my own nails, so, when Aimee Song of
Song of Style
posted this incredible nail
tutorial
i had to try it immediately. please, please, please, check out her blog to see what an amazing job she did! unfortuneatly, my process and outcome were not as glamorous and it's going to take more than a few tries to get it right.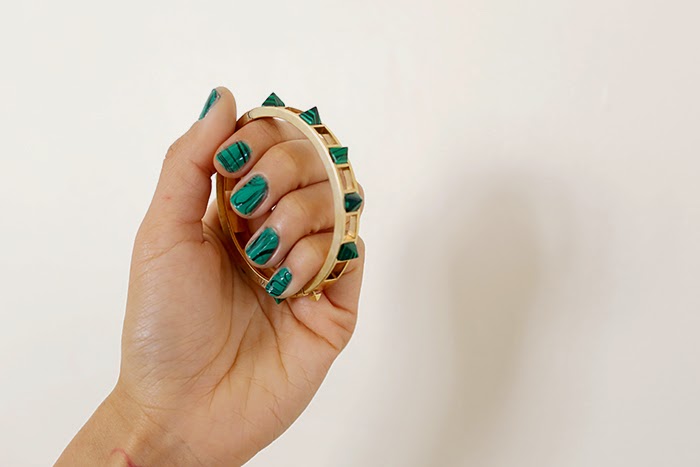 i am happy to know i share a love for marble print with many people. we should all feel so lucky it's becoming popular and we can pretty much find it on anything, even our nails! i don't like to go to the nail salon because i'm never quite satisfied when i leave but i did contemplate going to get this marbling effect. turns out i can do this in my very own home, except that it's very hard to do.
i did everything she said, i put on my base coat (and i did one coat of the white), did the vaseline, even taped which i really didn't feel like doing (see more on that below)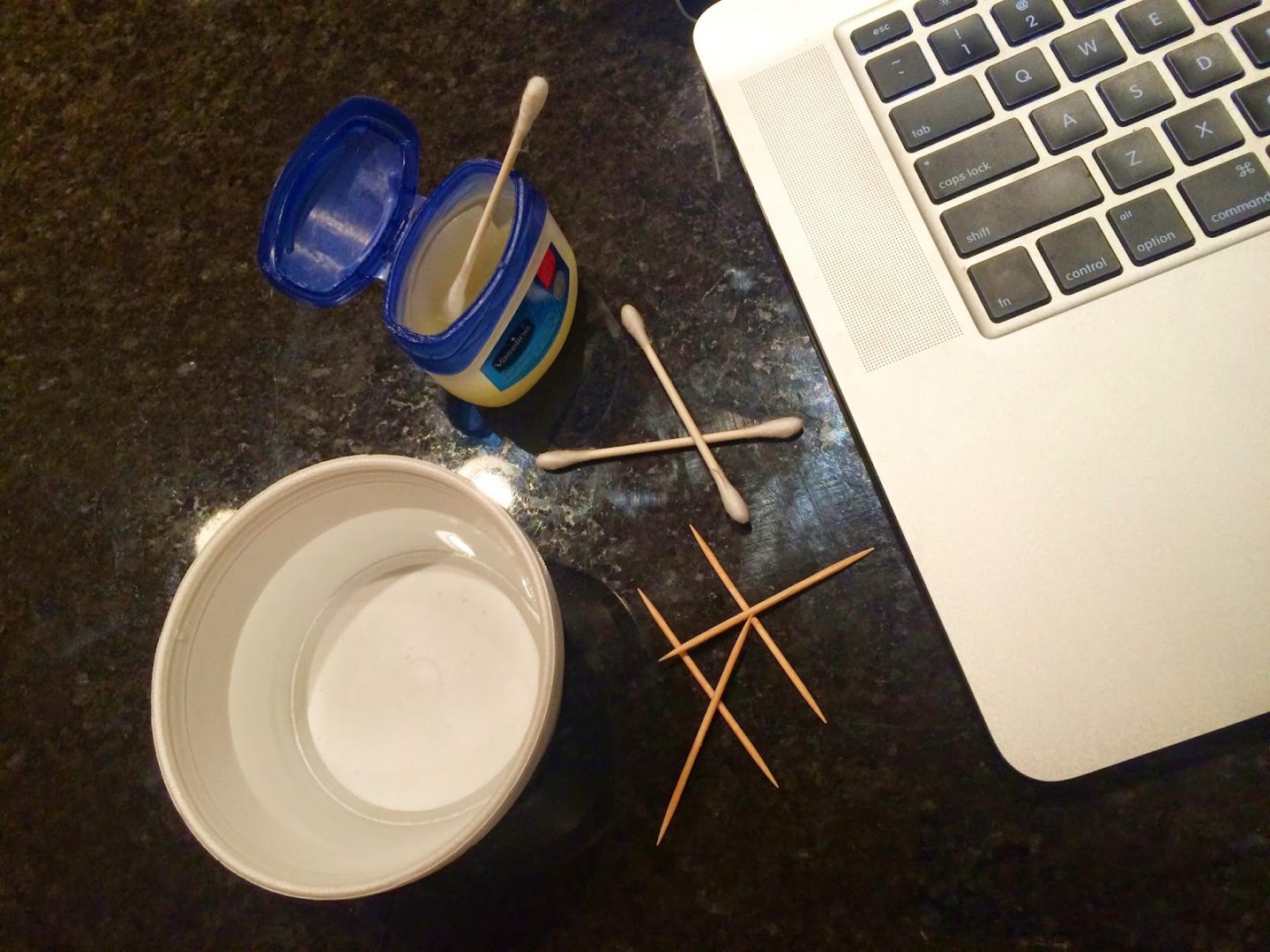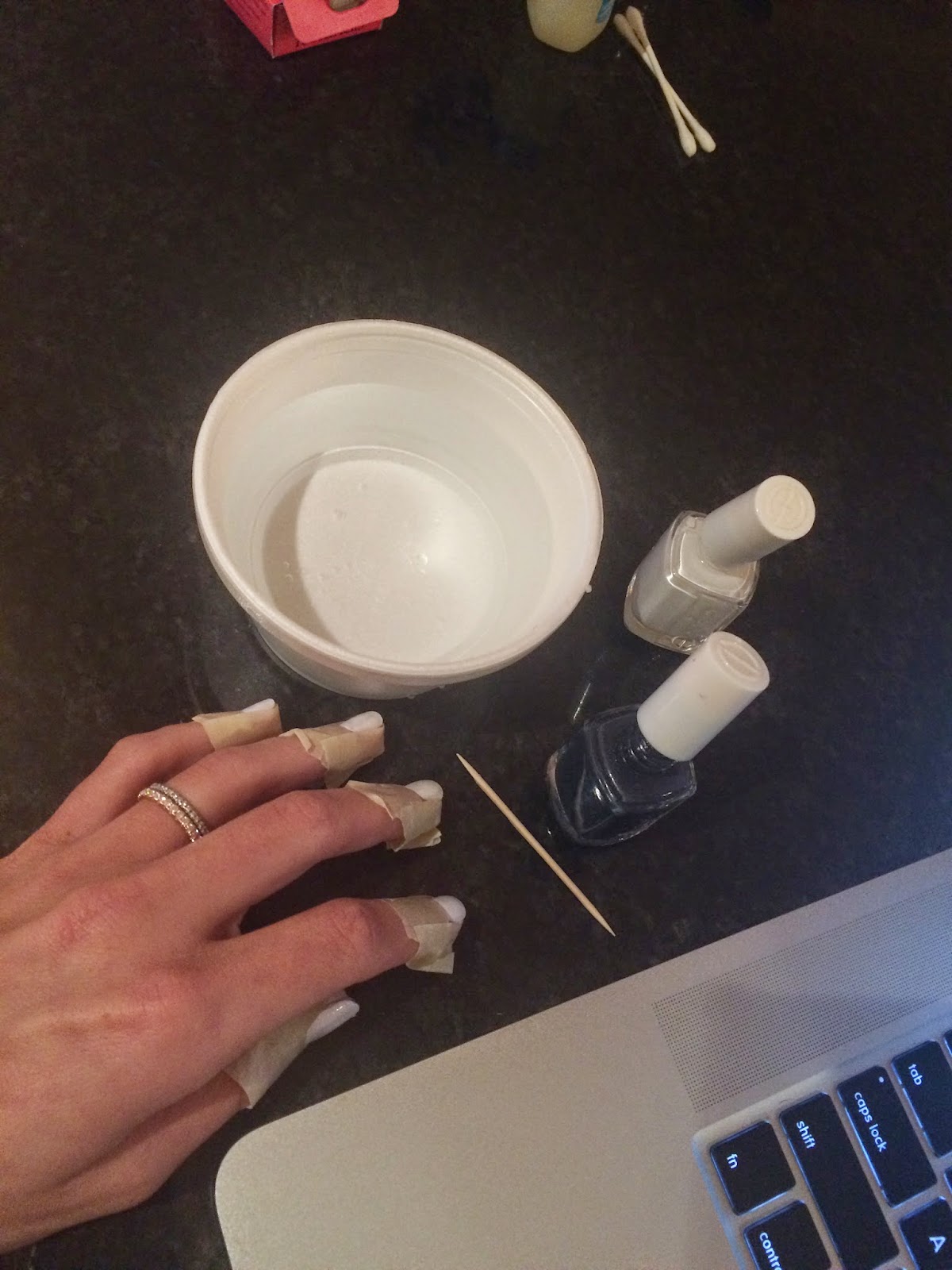 my first drop of polish sank to the bottom but drop by drop it was looking like it was supposed to. i was getting really excited to use my toothpick to swirl the polish around. i mean, this was going to be the print on my nails.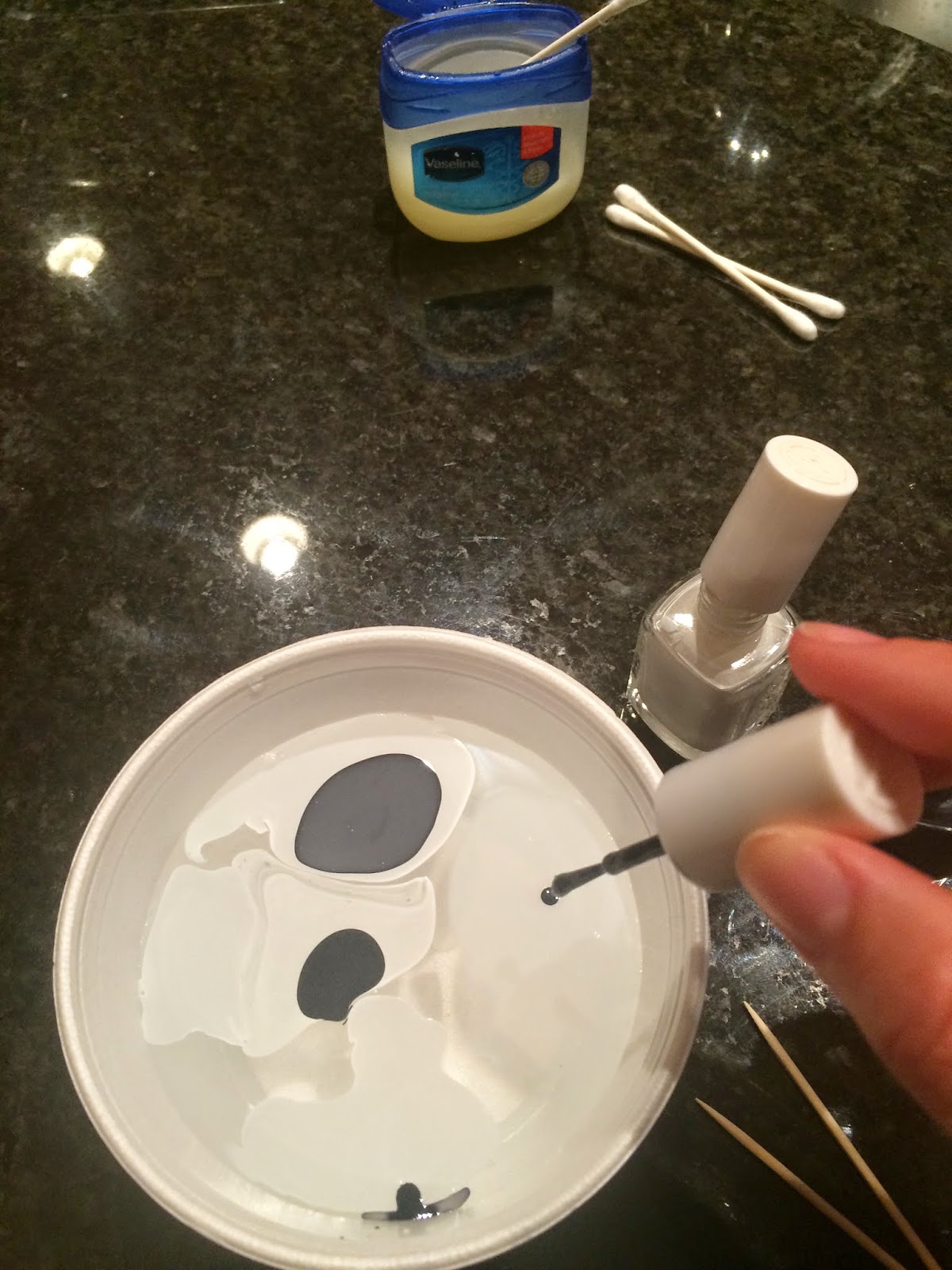 i slightly panicked when the polish stuck to the toothpick!! i know we were suppose to work fast and i thought i was. i was so disappointed. time for take 2 at a much faster pace.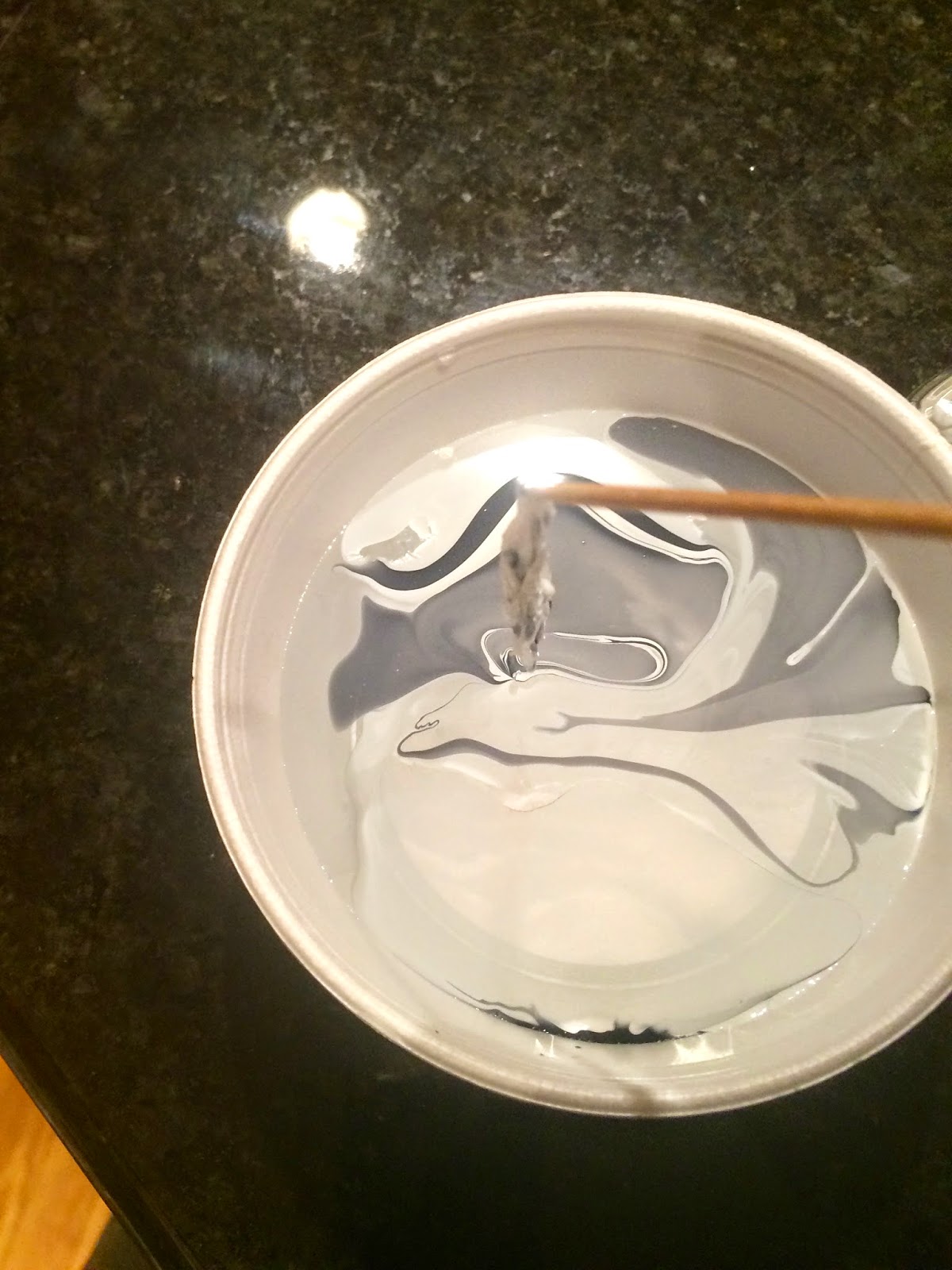 the second time around was much better. i dipped my nails twice becuase i didn't have enough swirl. i still don't have much swirl at all. it definitly doesn't look like marble or any type of stone. i'd say it looks like some type of abstract art.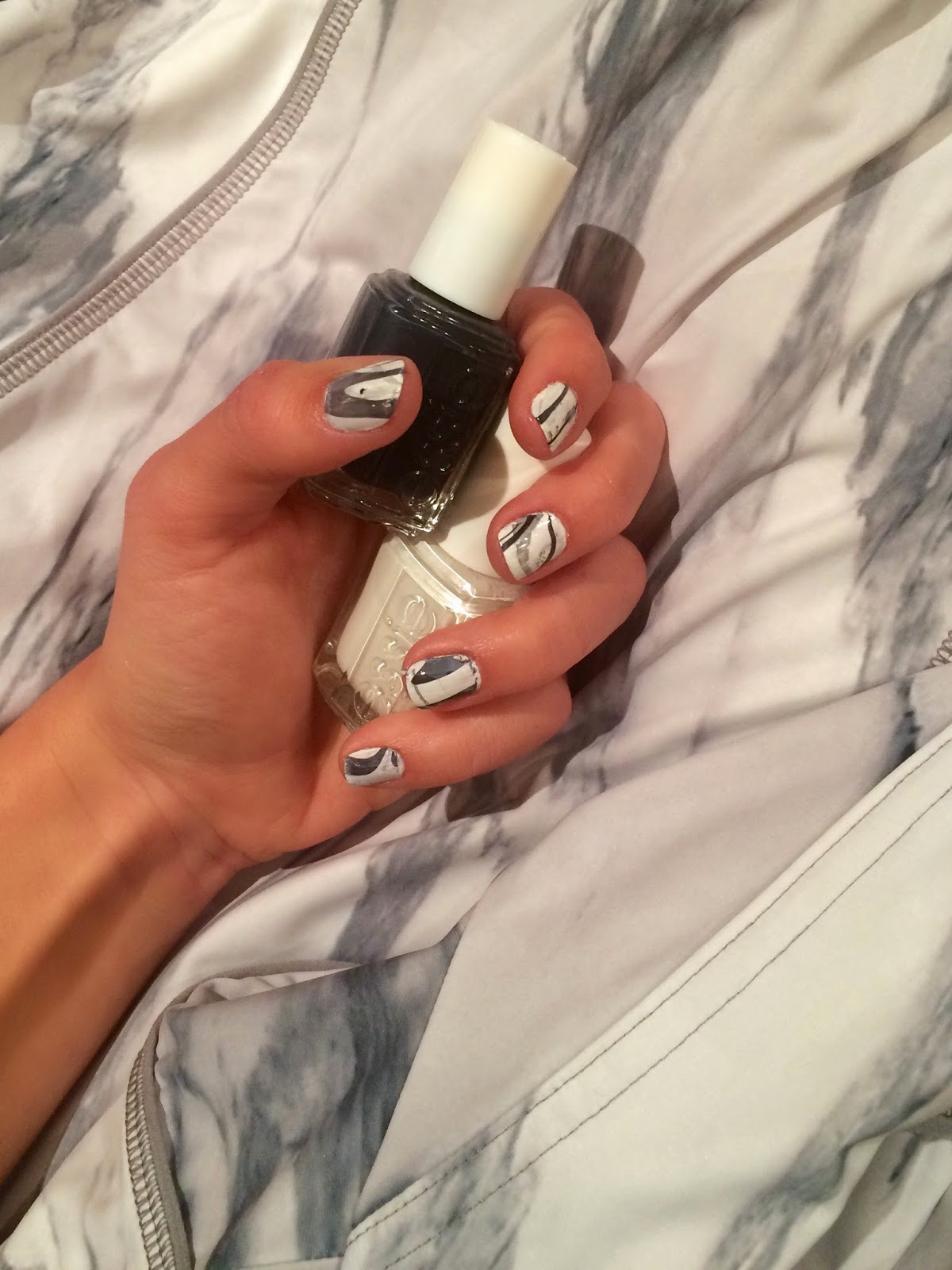 remember how i didn't feel like taping. well, after i finished my left hand i had a perfect luke warm bowl of water and thought i should try my right hand. it would only be a quick few drops and a very fast toothpick swirl and nail dunk. it was fast but look at the disaster! (that is what she meant when she said this could be a "bit messy") it made me laugh. follow Aimee's directions, no shortcuts!
has anyone else tried this? and if you did, any similar problems? i really hope i'm not the only one who struggled with this! for those of you who haven't tried it… GOOD LUCK!!!
live votre rêve