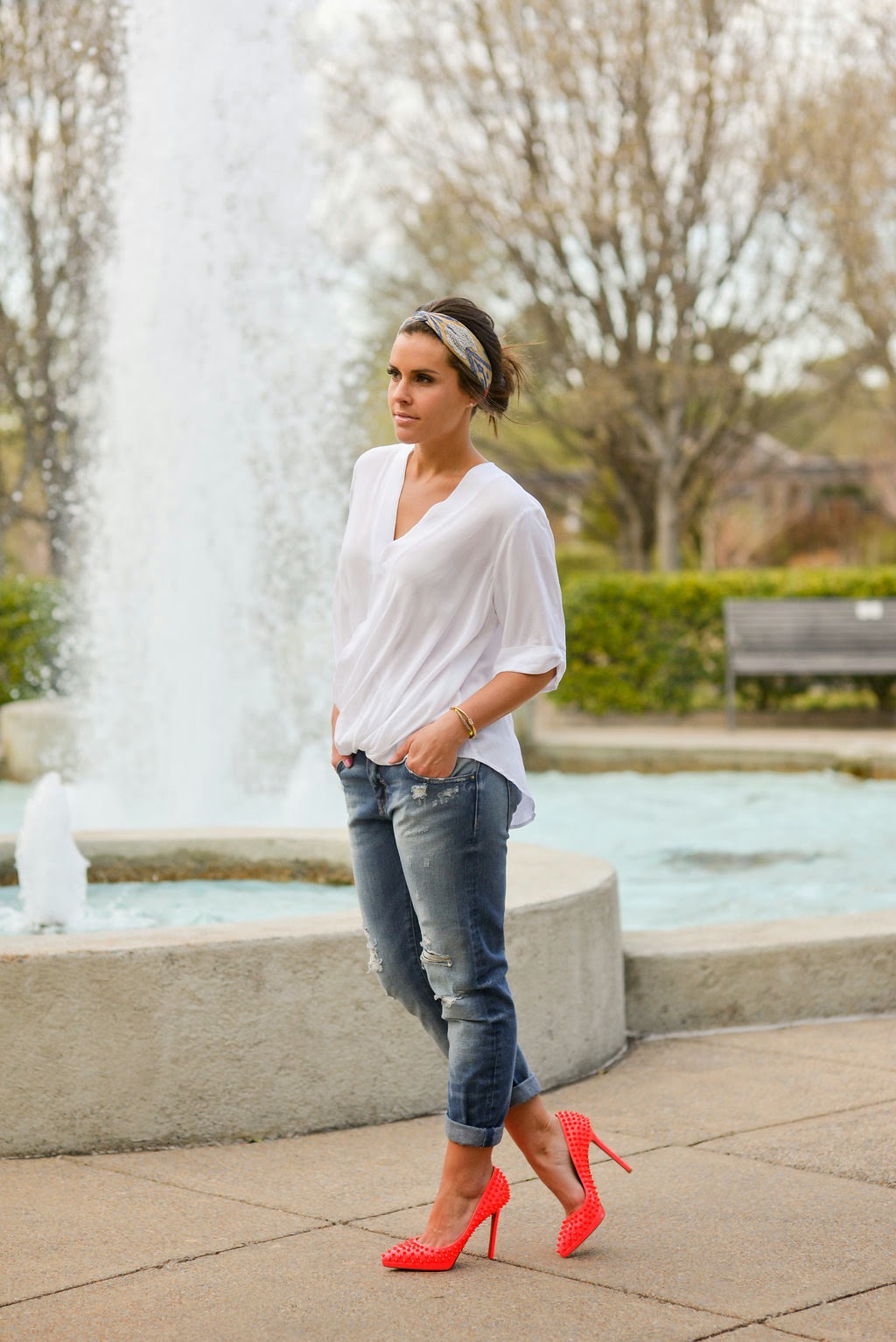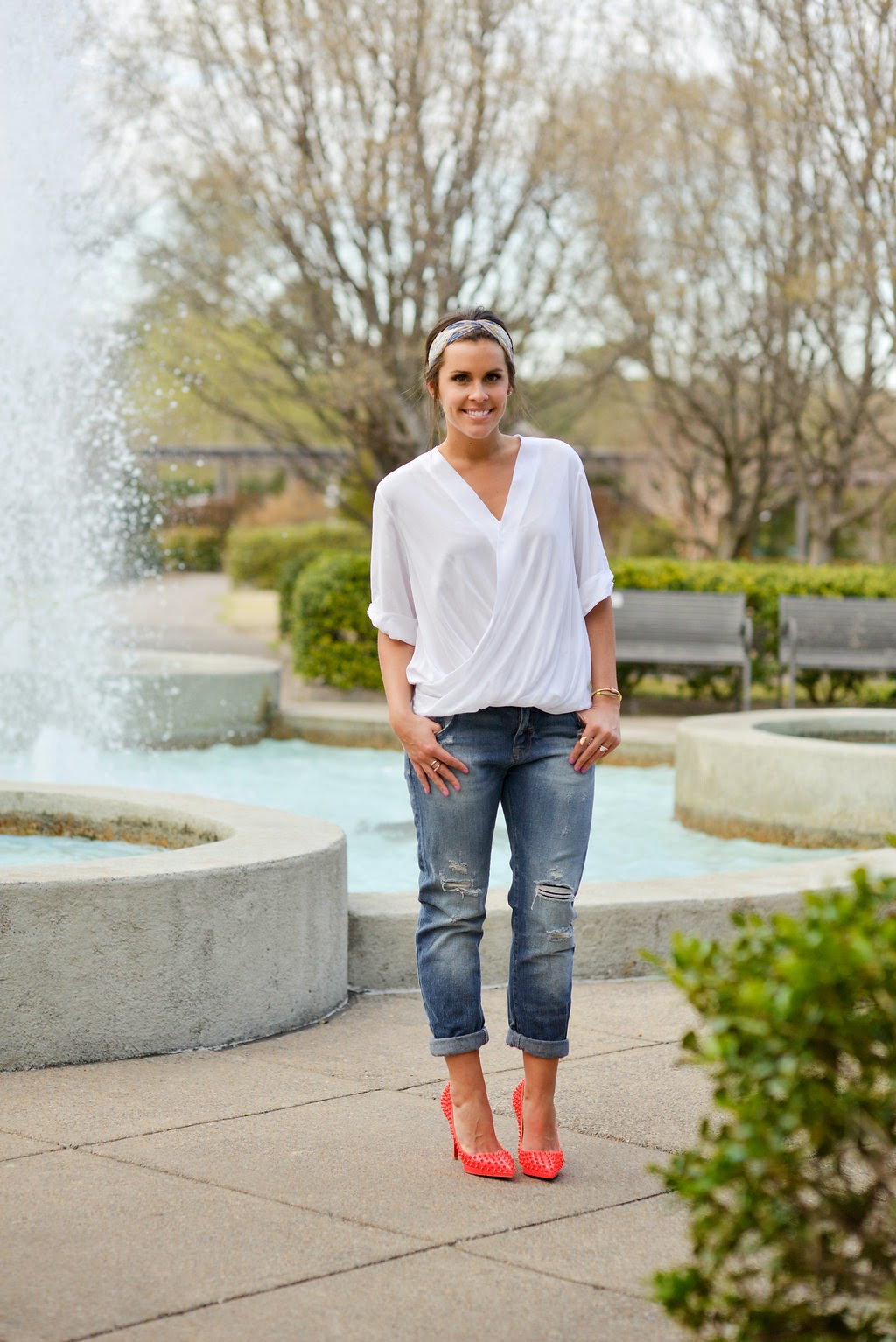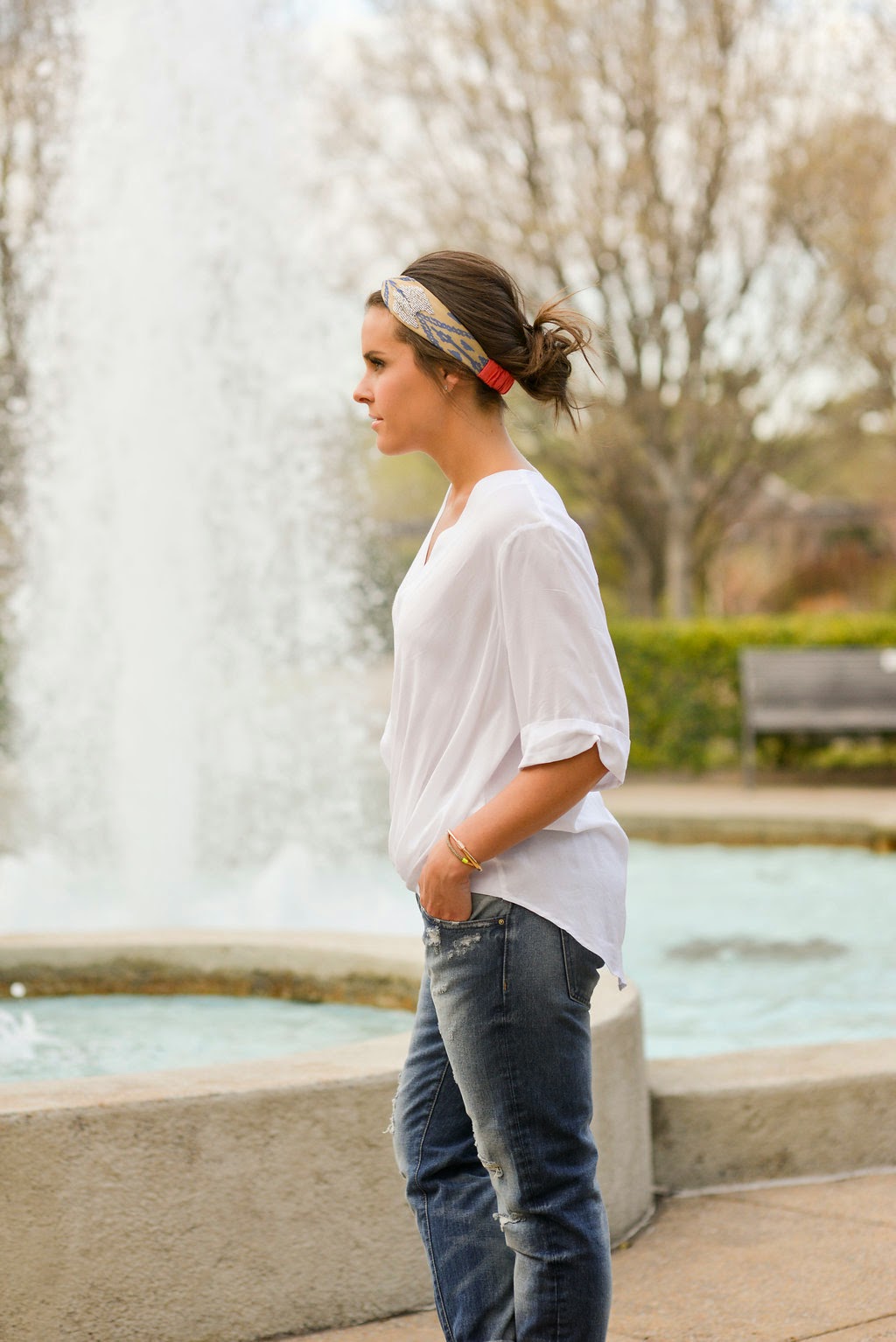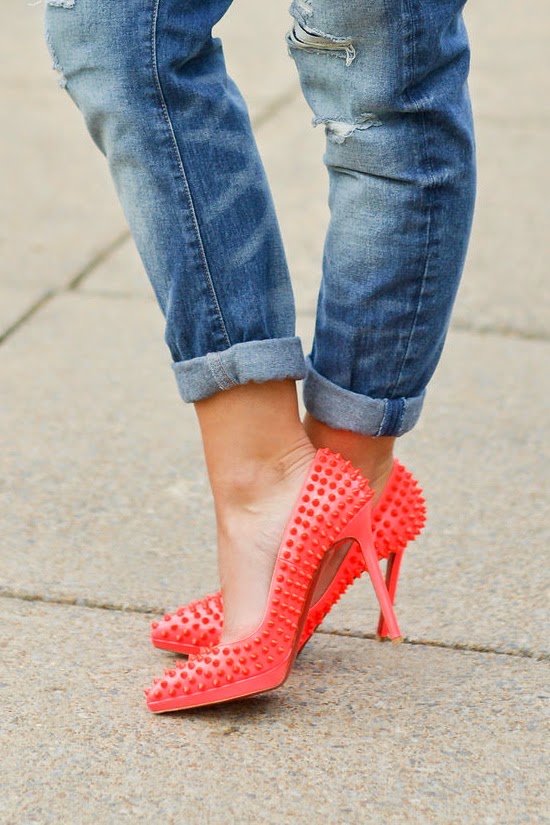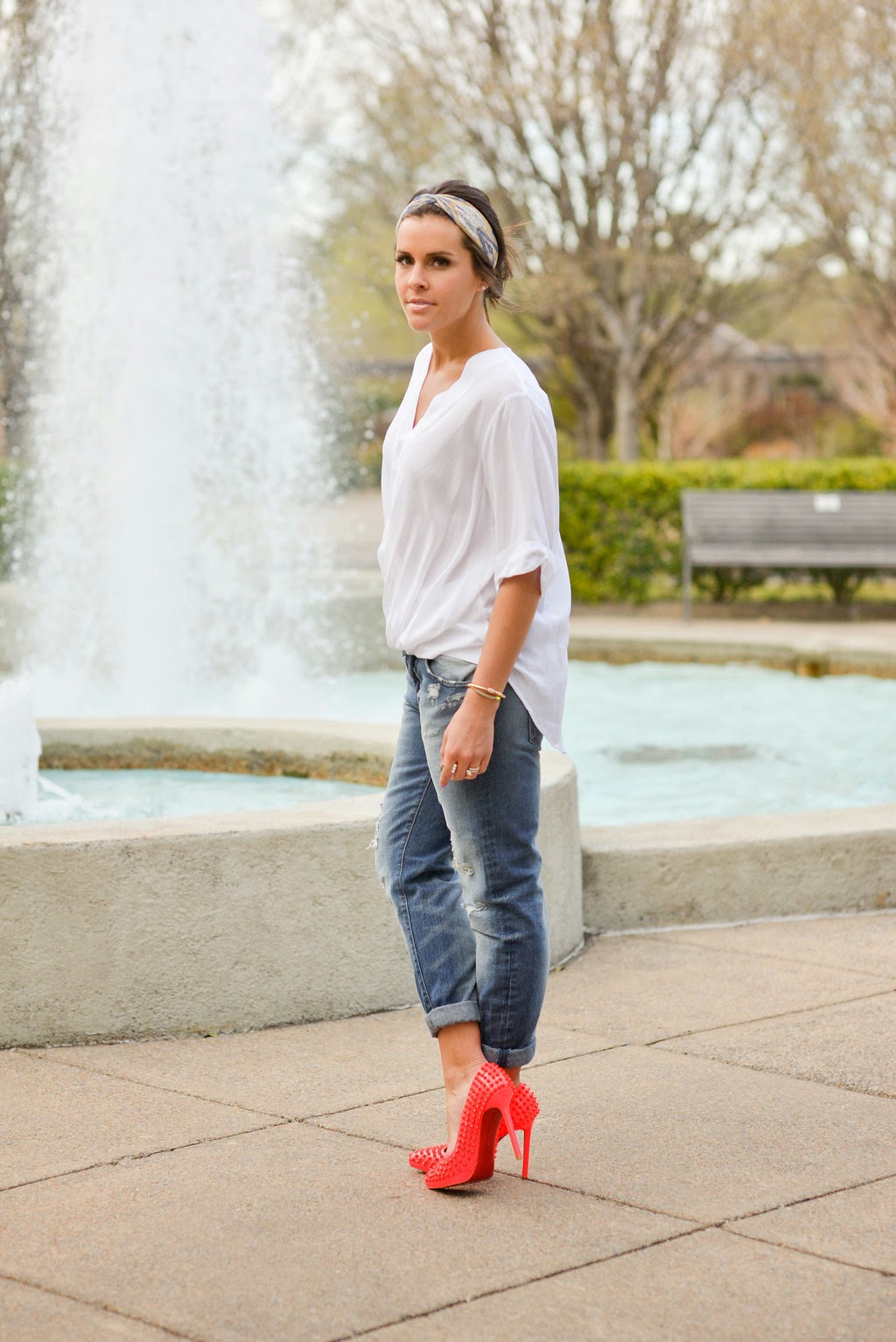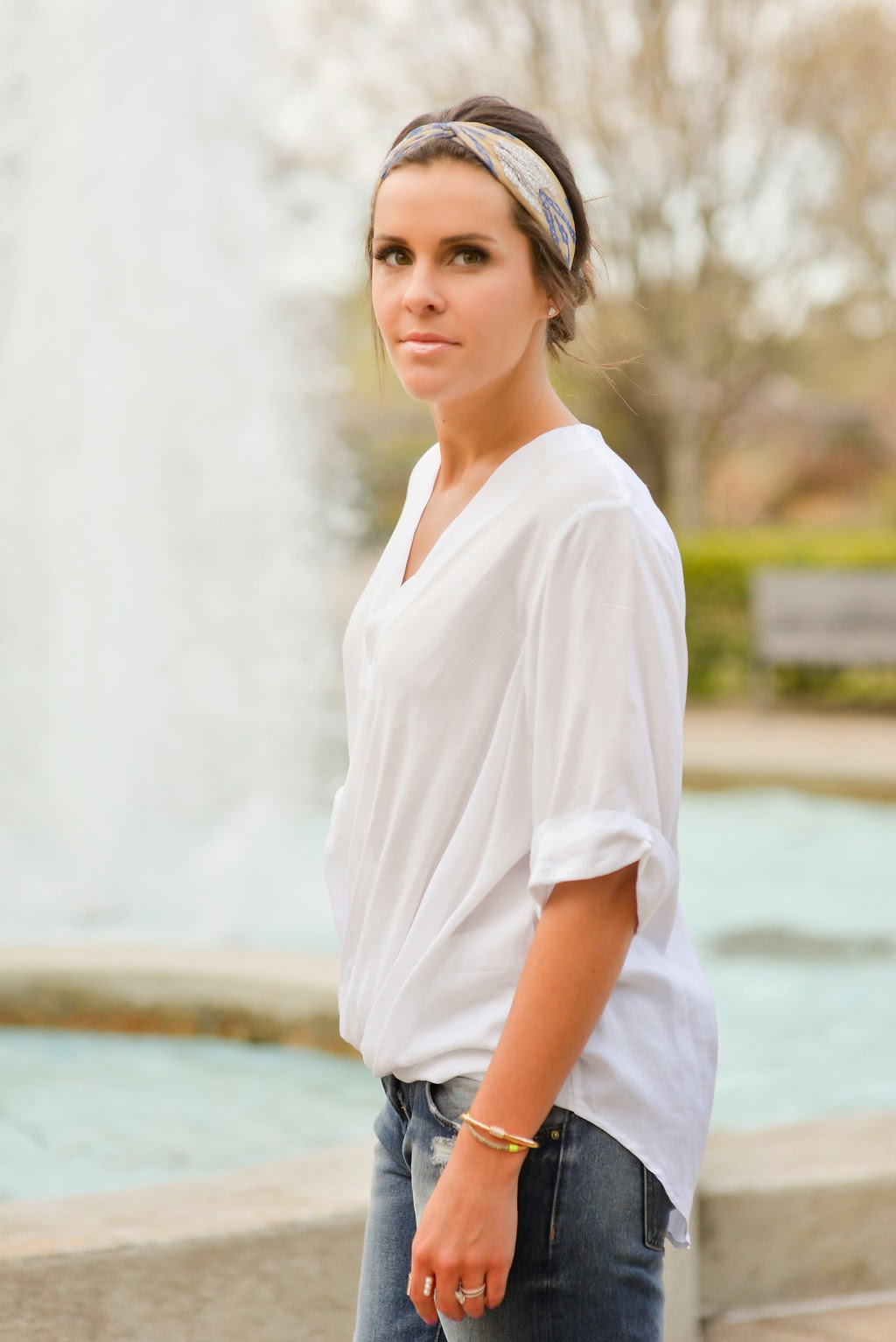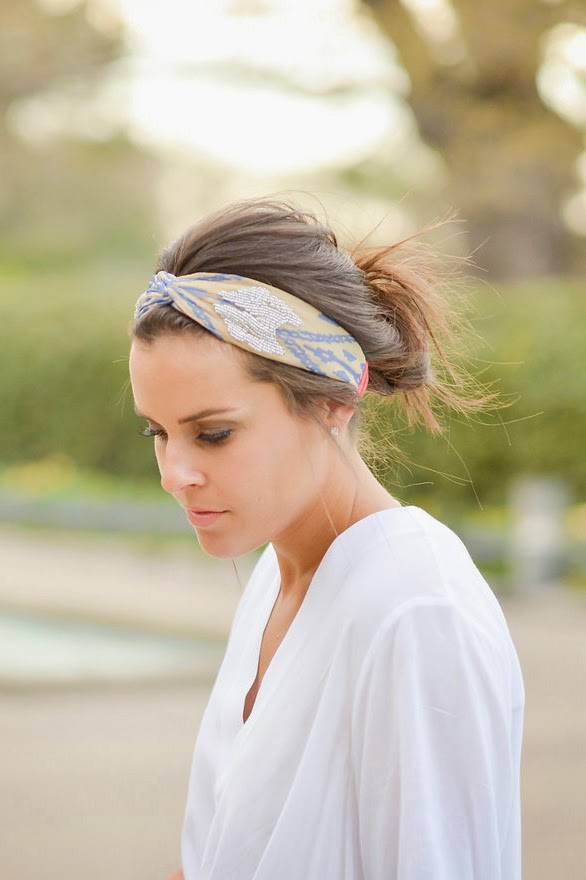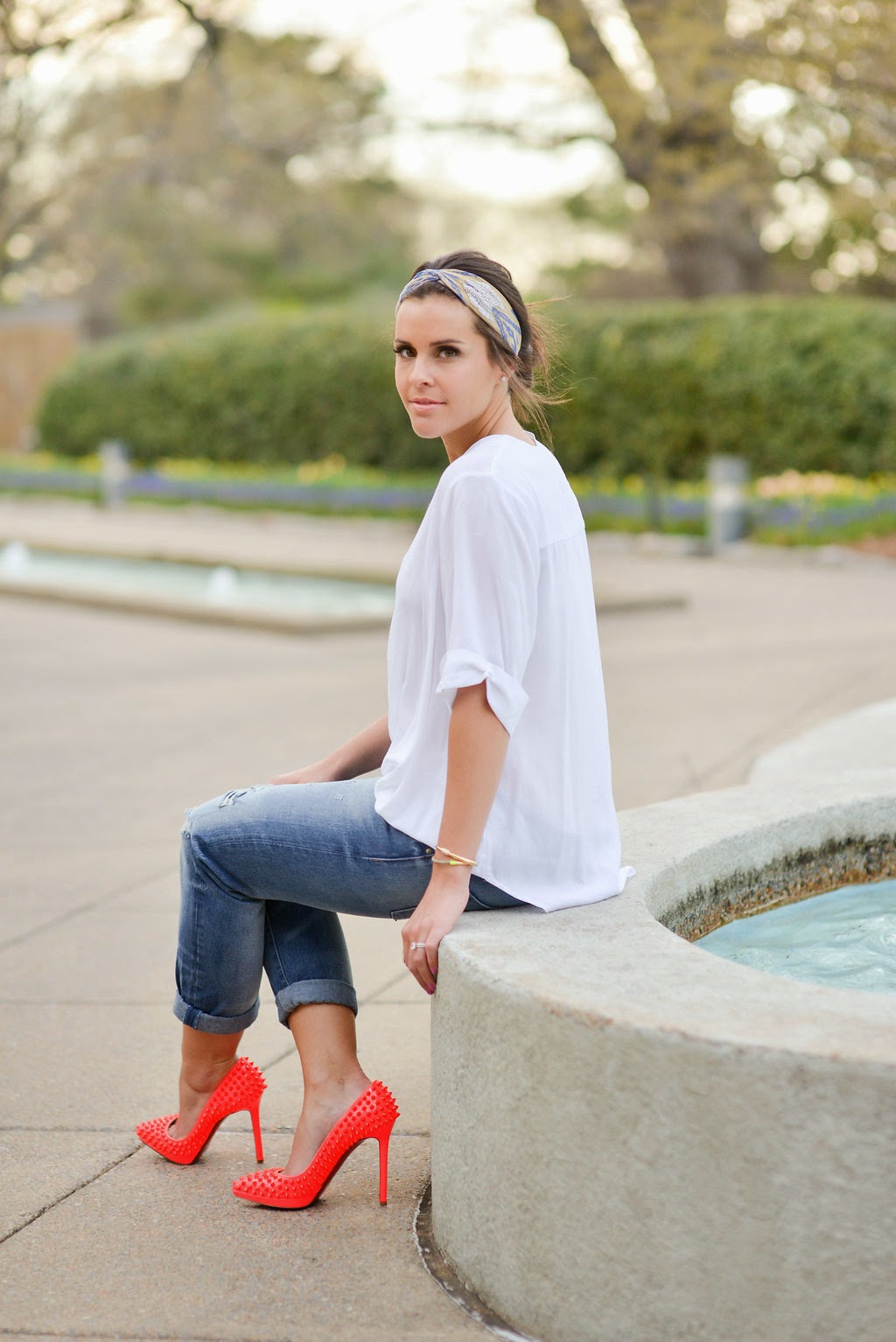 i love a crisp white shirt but i find them so hard to find. the shirts i usually try on make me feel like i am going to an office job or they are too see through and wrinkle too easily. i've had this white top for almost two years now, it is from Zara and it is my favorite (i should have bought it in every color)! it is definitely one of my go to's. the jeans are also from Zara and i have yet to find another good pair of boyfriend jeans that i like as much as these, the hunt continues.
these shoes were a great gift from my husband two Christmas's ago. they have a great little platform that i love. these shoes happen to be selling on
My Haute Closet
on sale if you happen to be lucky size 39.5!
now on to something that is not 2 years old. this headband! i got it at
Indigo
and they have a huge selection of prints and colors. when i was googling the name i found they are sold on
Shopbop
too. it isn't too tight on my head which is great because my head is on the larger side and i usually get headaches when i wear headbands, not this one! if you like the turban look but don't feel like you can fully commit then you should invest in the subtle turban headband. i went back and bought just one more for a special night, the colors are navy, light blue and white, anyone know where i'll be wearing it!?
live votre rêve