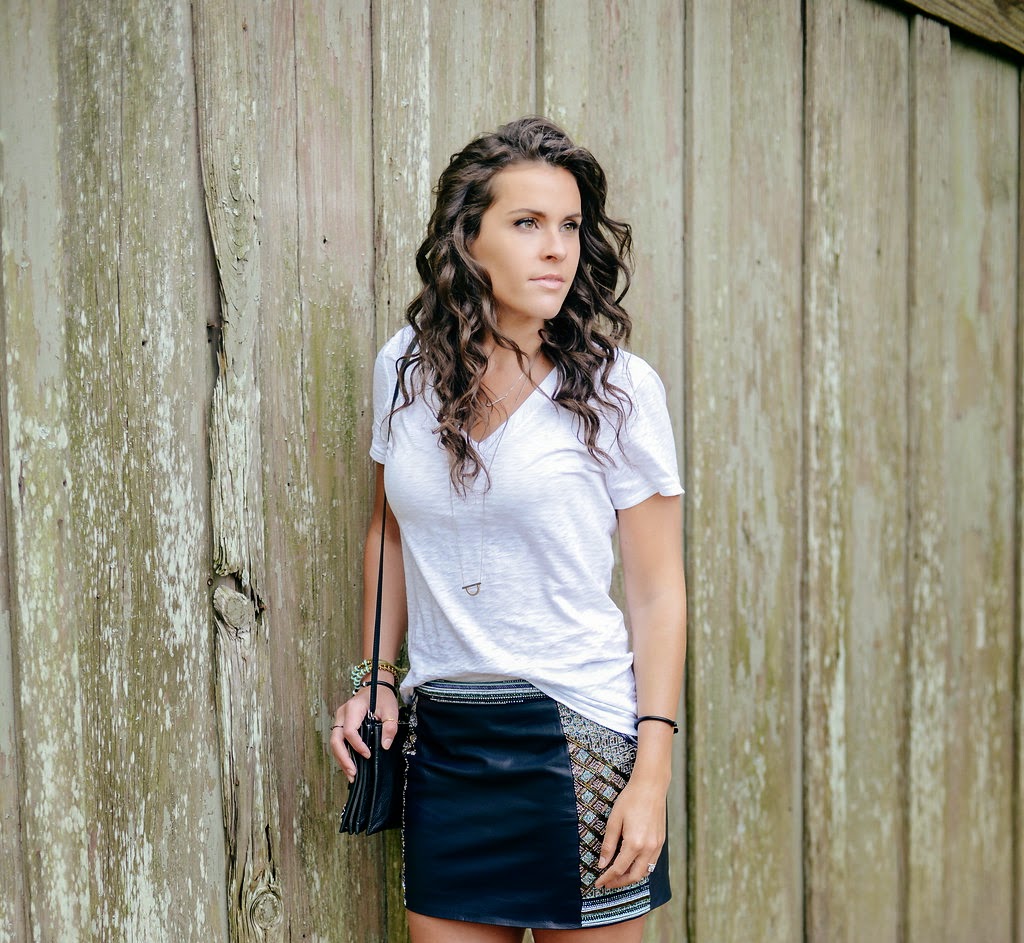 i've got a leather mini! Kora Rae to be exact. ahhh, i love this. this womens clothing line is only a couple years old and all proceeds go to the National Tiger Sanctuary. All the more reason to shop from Kora Rae.
a leather mini skirt is something i'm sure is not in every ones closet. i wouldn't exactly say it's a staple piece but its so gorgeous i'm making it become one in my closet. this leather is actually navy which i think is quite unexpected, most leather skirts that are currently available are black.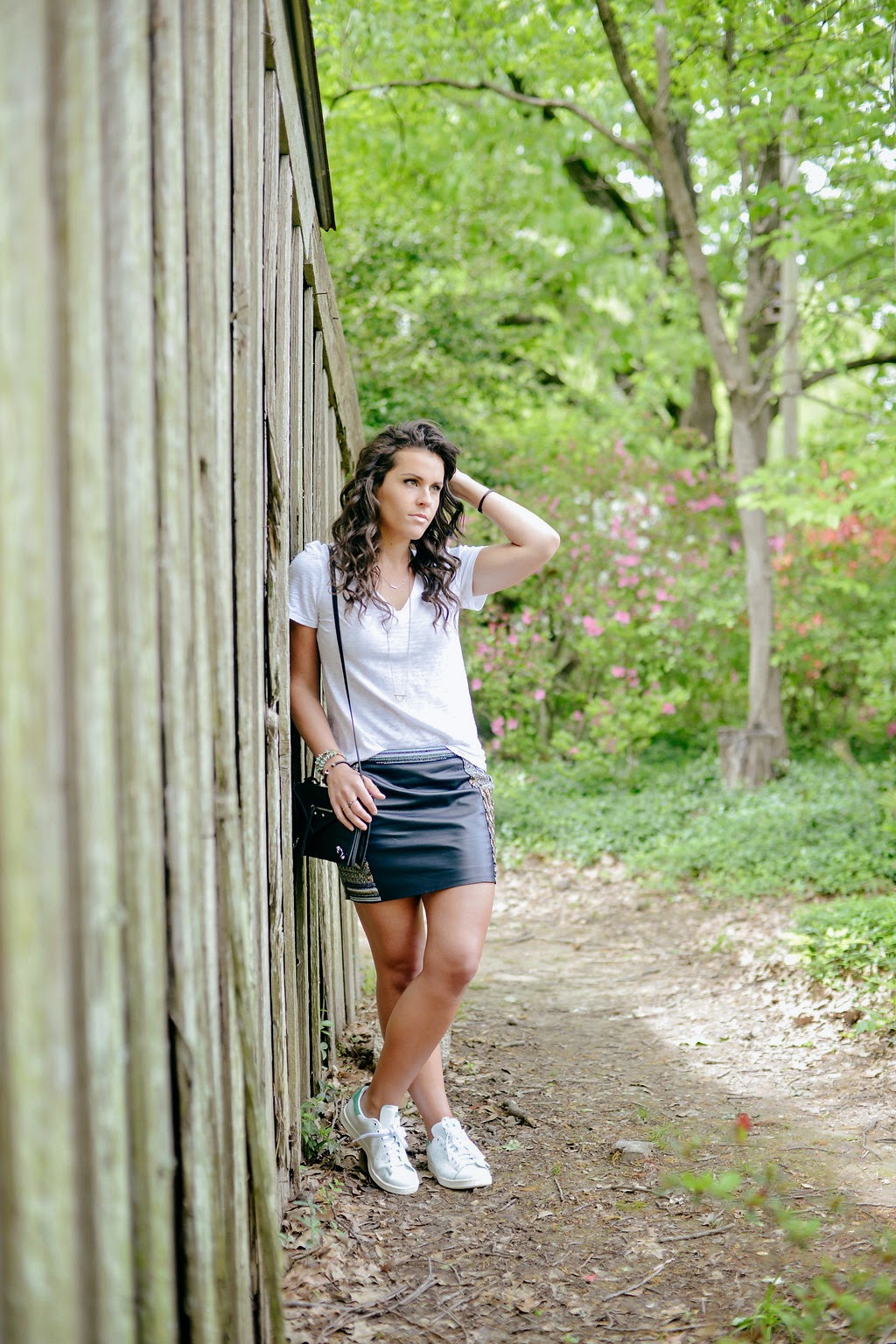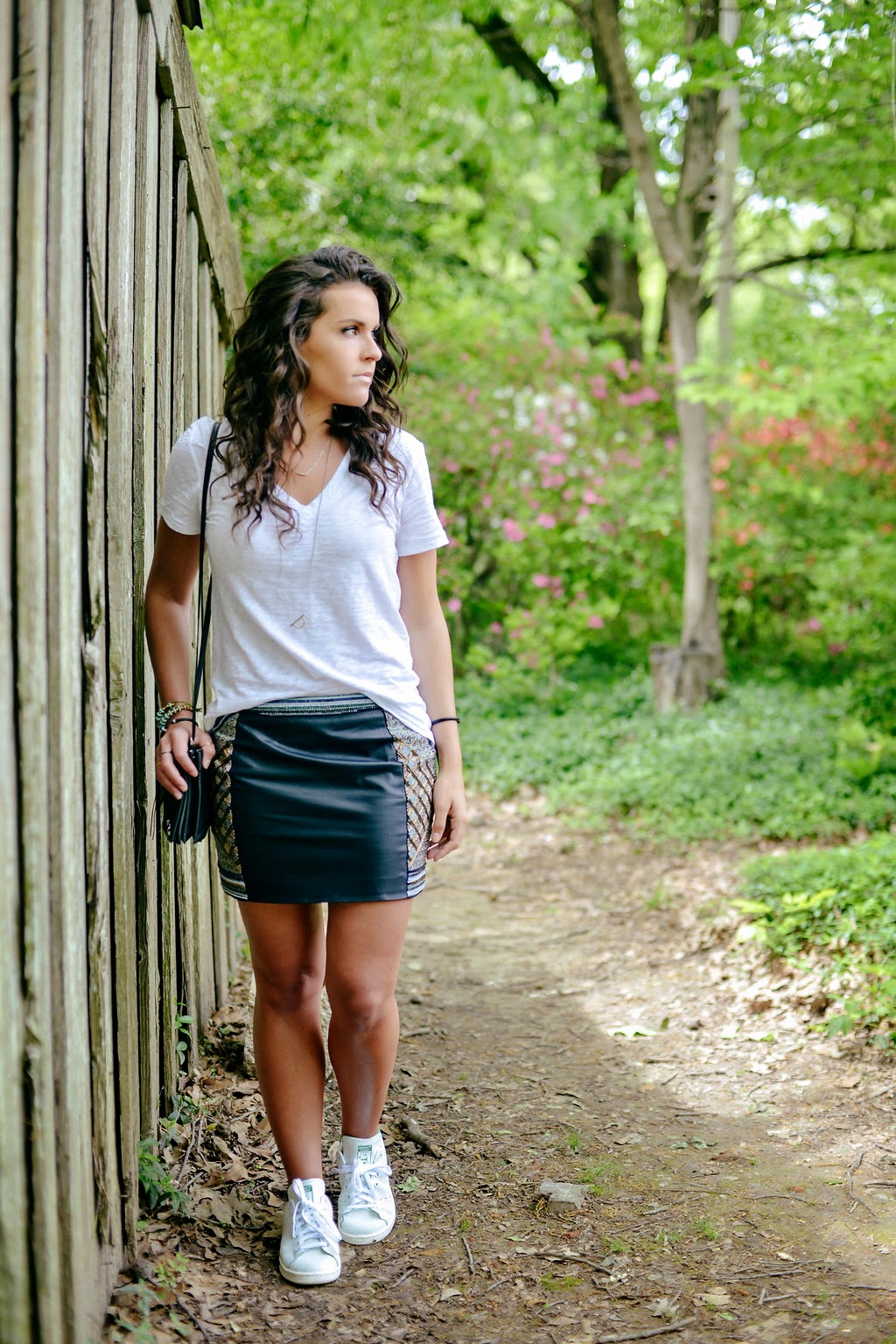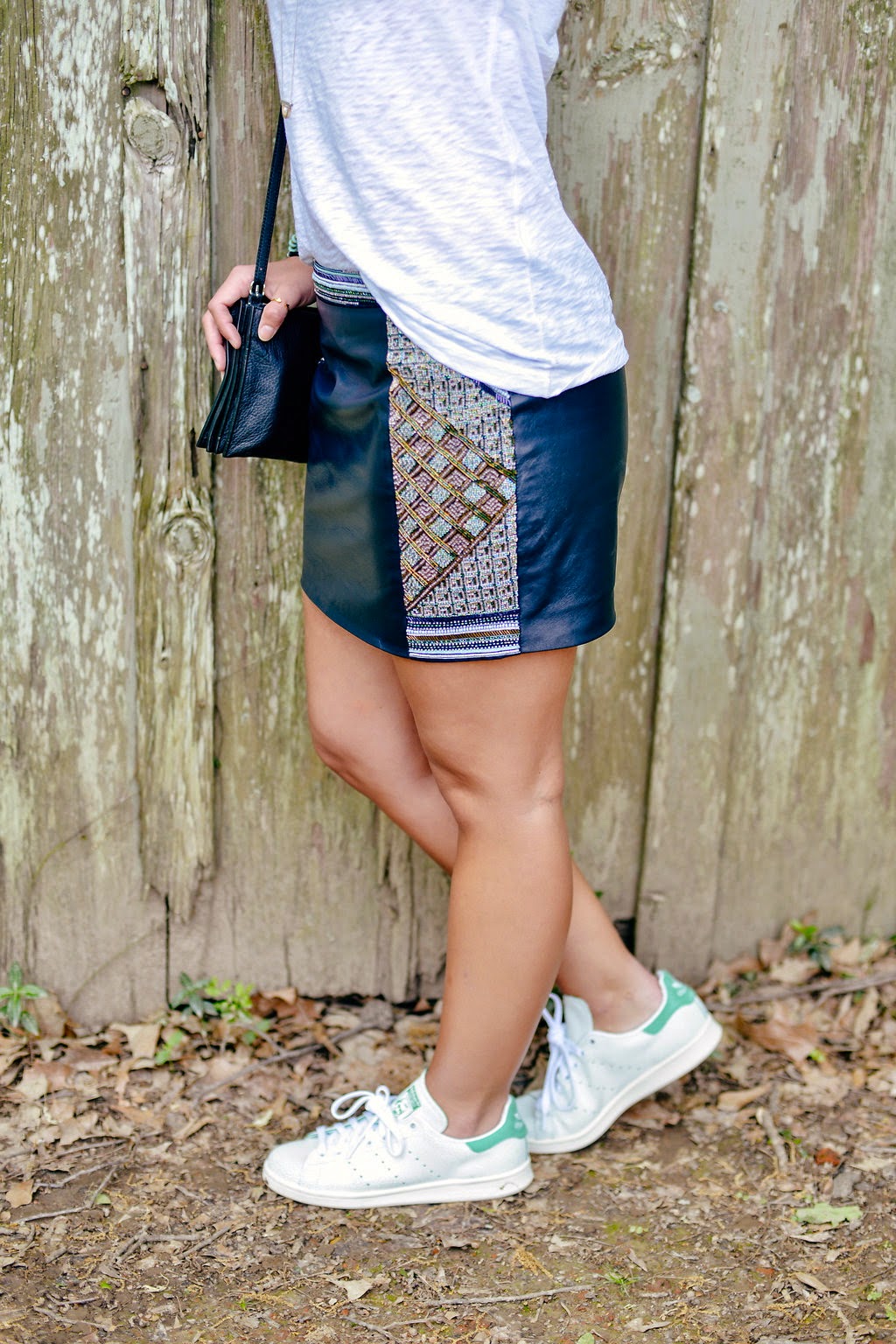 no one can go wrong with a pair of Stan Smith by Adidas, they are such a classic shoe. which why i chose to pair mine with this skirt. the skirt has some green beading in it as well that was brought out by the green in the sneaker.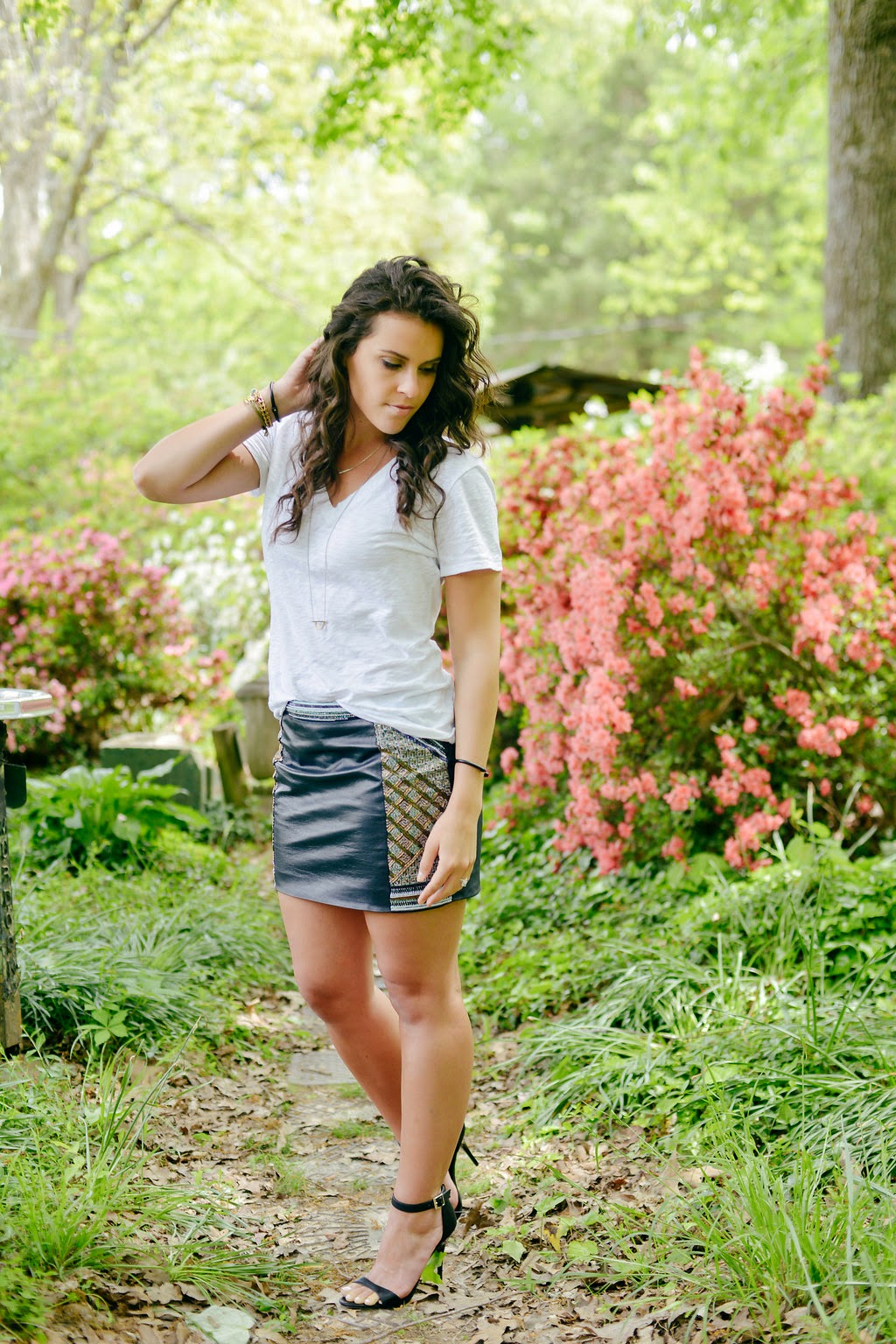 time for heels. this outfit totally transforms with heels. i love a clothing piece that can be mixed with such extreme styles.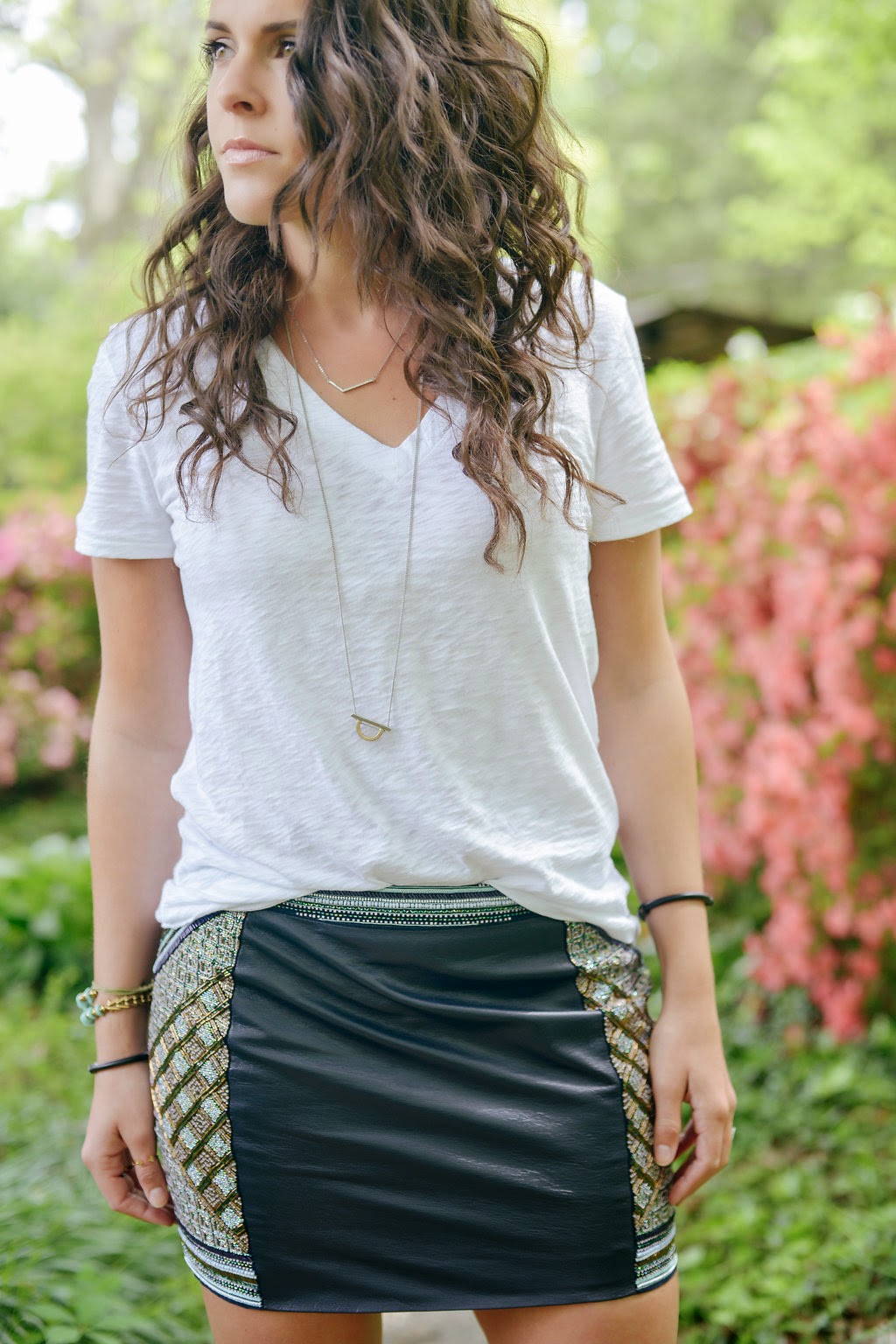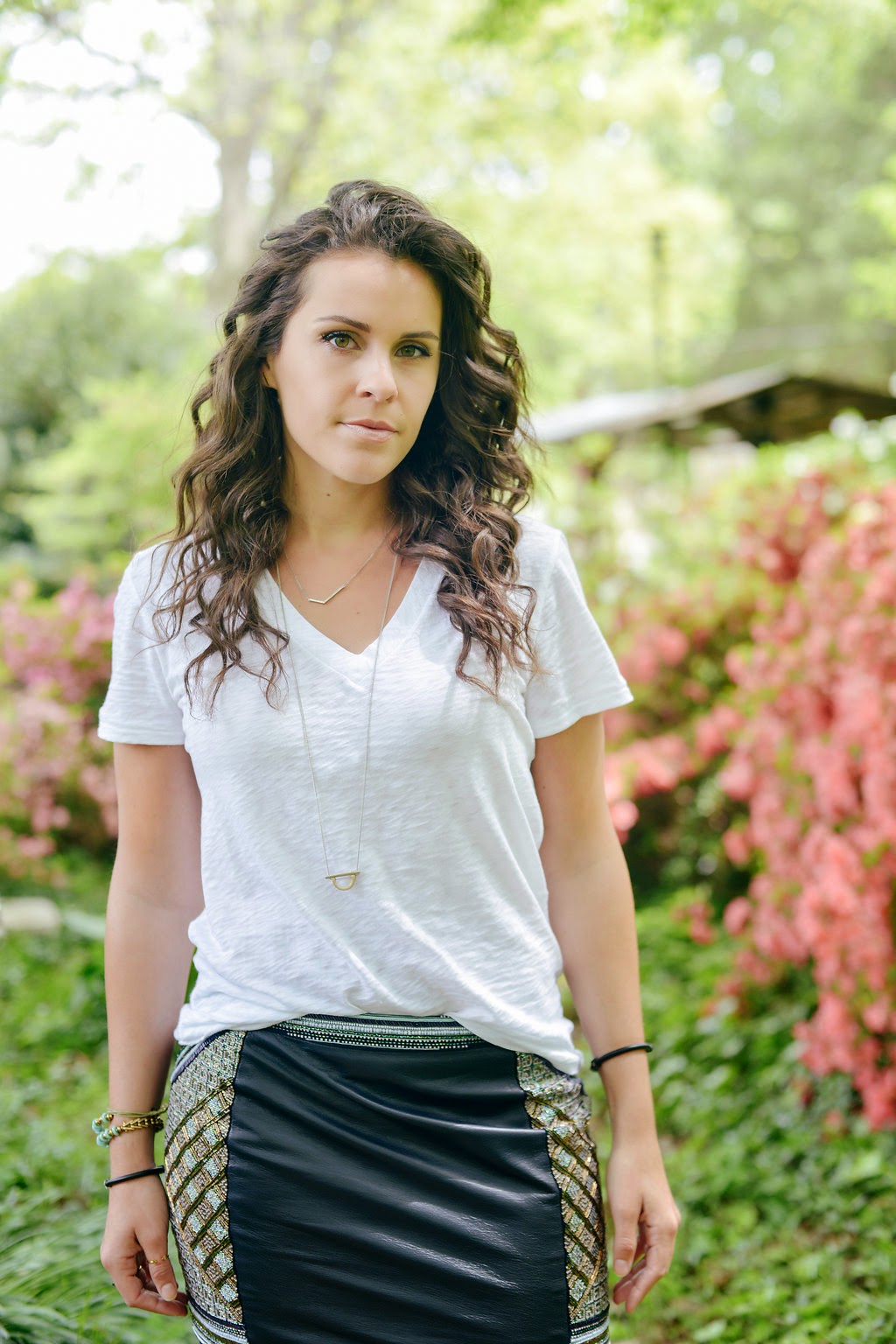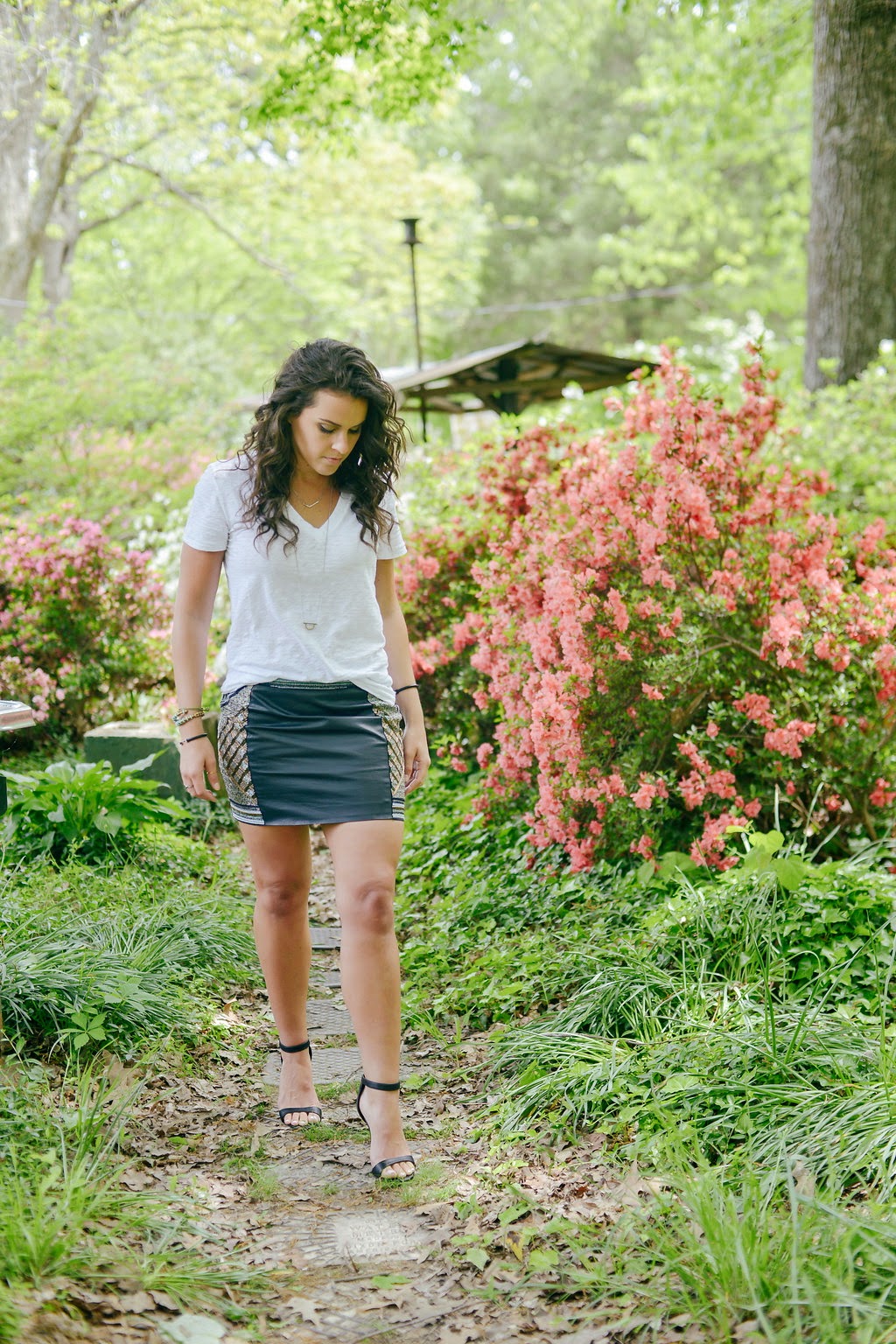 the breakdown:
the skirt arrived! when i ordered it i knew i would wear it with a white v-neck (this white shirt deserves an extra star becuase you can't see your bra through it!). the skirt by its self is on the dressier side and i wanted a classic shirt to go with it to help equal the vibe out. i had no idea what shoes i would wear. heels to dress it up or sneakers to dress it down. so, i picked both. the sneakers are great to wear to lunch and anything you have going on in the day. these simple heels are just enough to give you an extra pep in your step 😉 i wanted to keep the jewlery simple so it would not compete with the gorgeous skirt.
*
make sure you use the 'marylereve' discount code to get $50 off at

korarae.com

. remember you will be helping the tigers, specifically Kora. learn more about her

here

.
live votre rêve