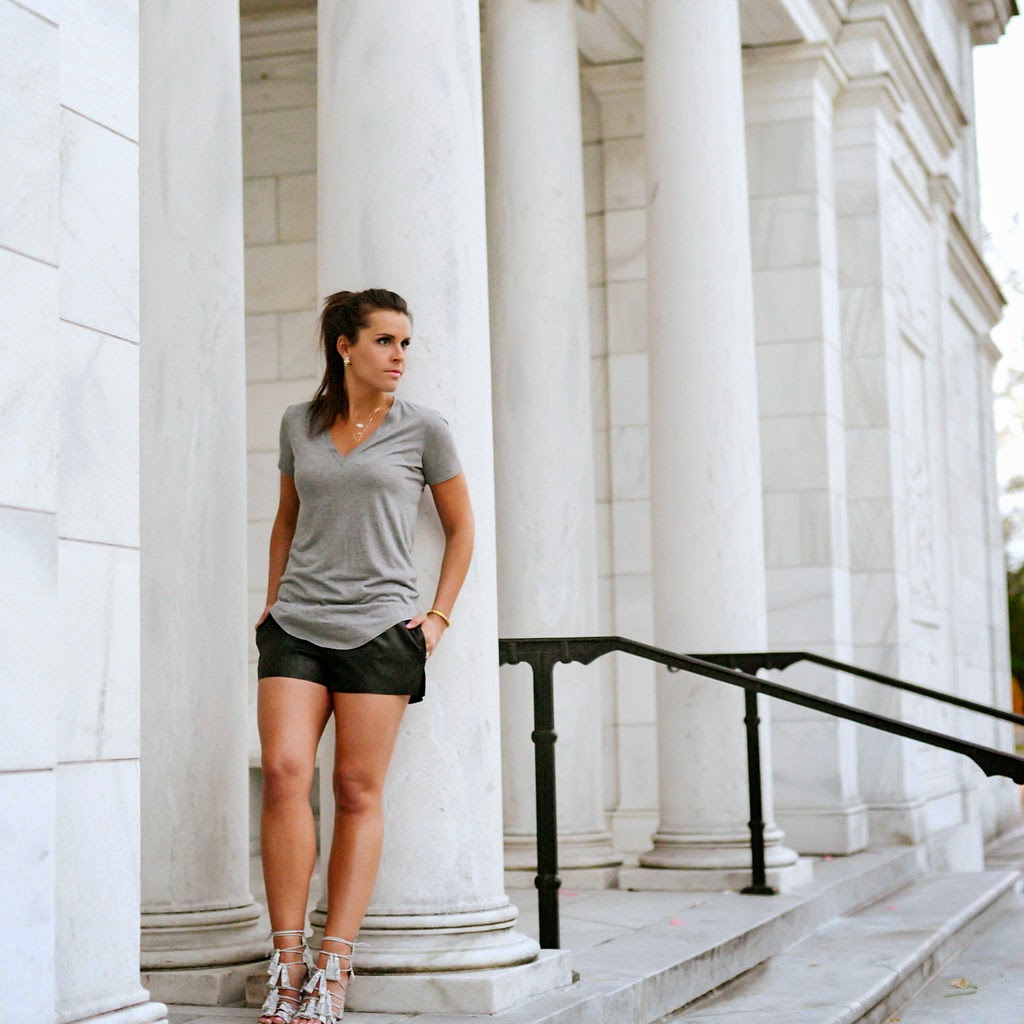 these sandals are so detailed and gorgeous! i will say they take quite some time to put on. if you choose to get these for yourself make sure you have a solid 5 minutes to put them on but it's worth it. i wanted a sandal with a heel for the summer, something i can wear with dresses, jeans and shorts with out looking overdressed. the chunky heel and tassels add a fun casual touch. and the snakeskin in shads of gray and cream, perfection!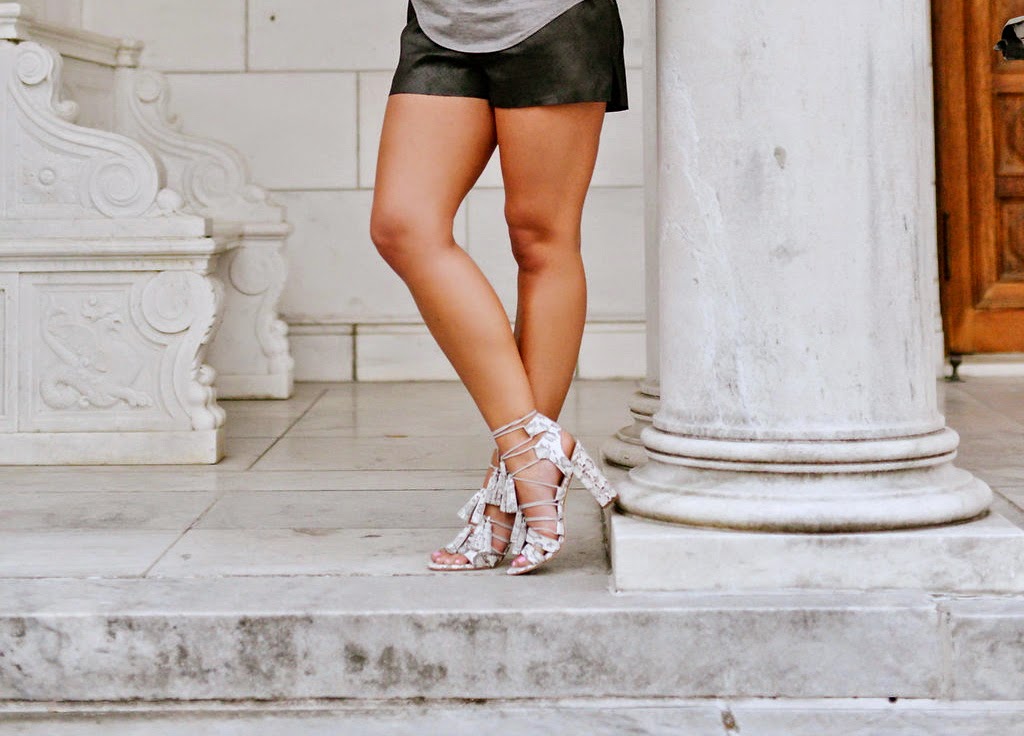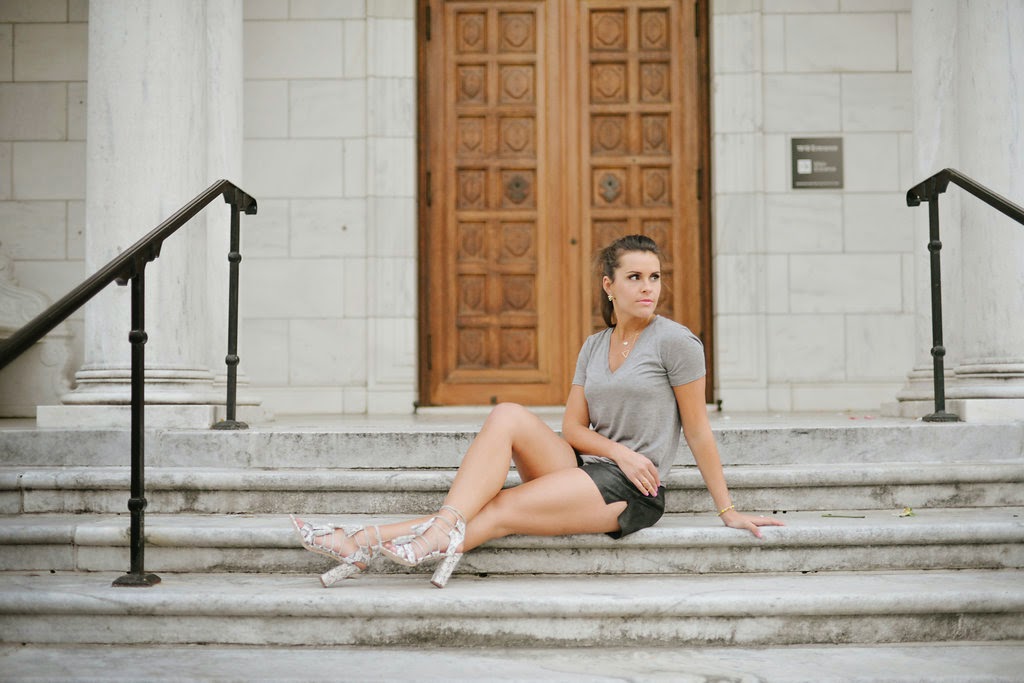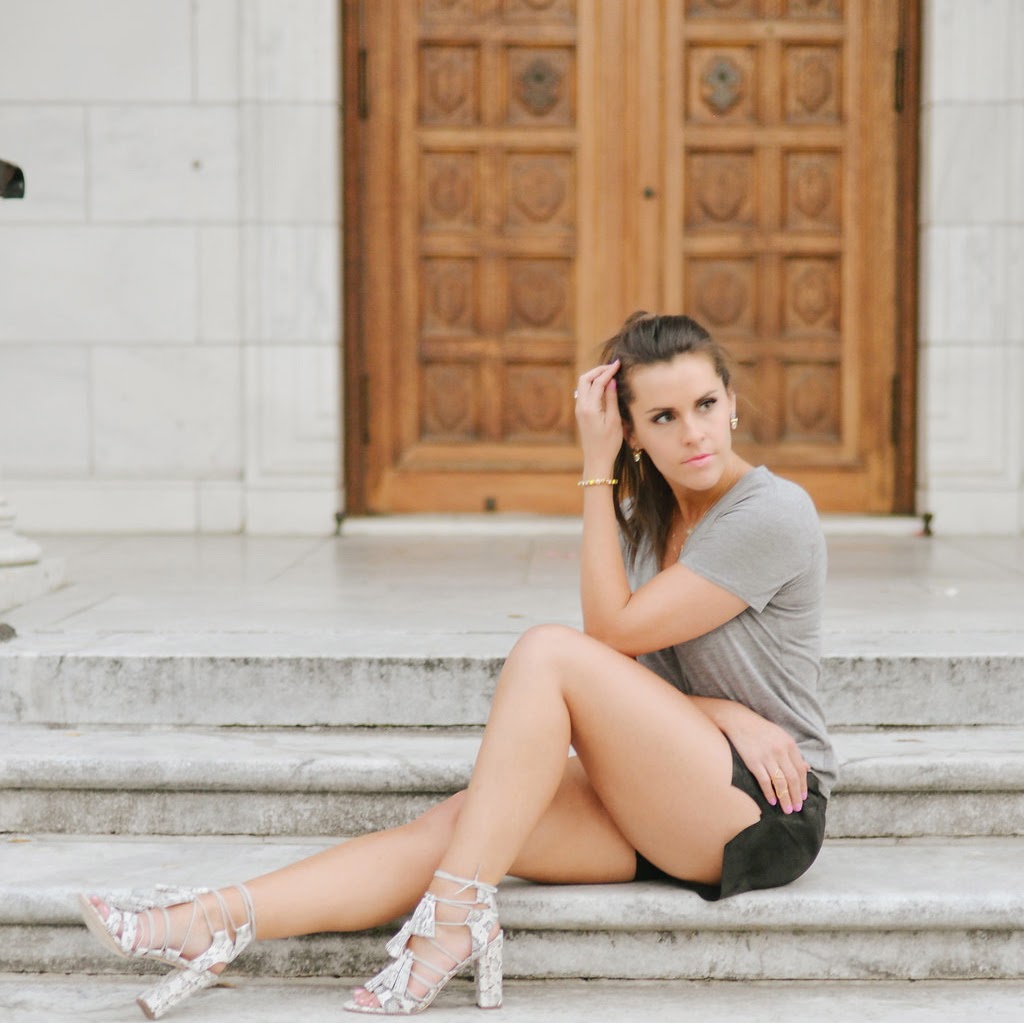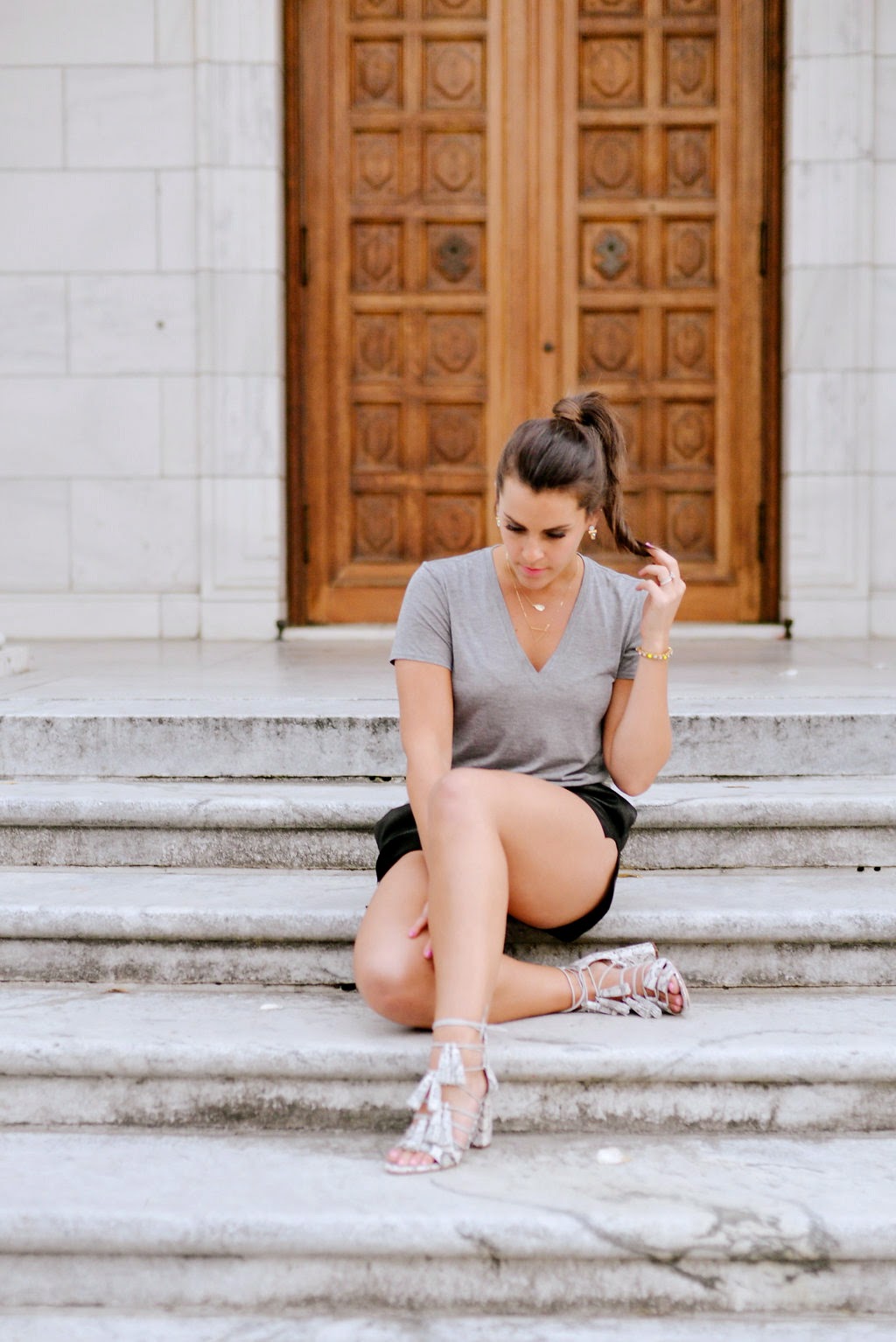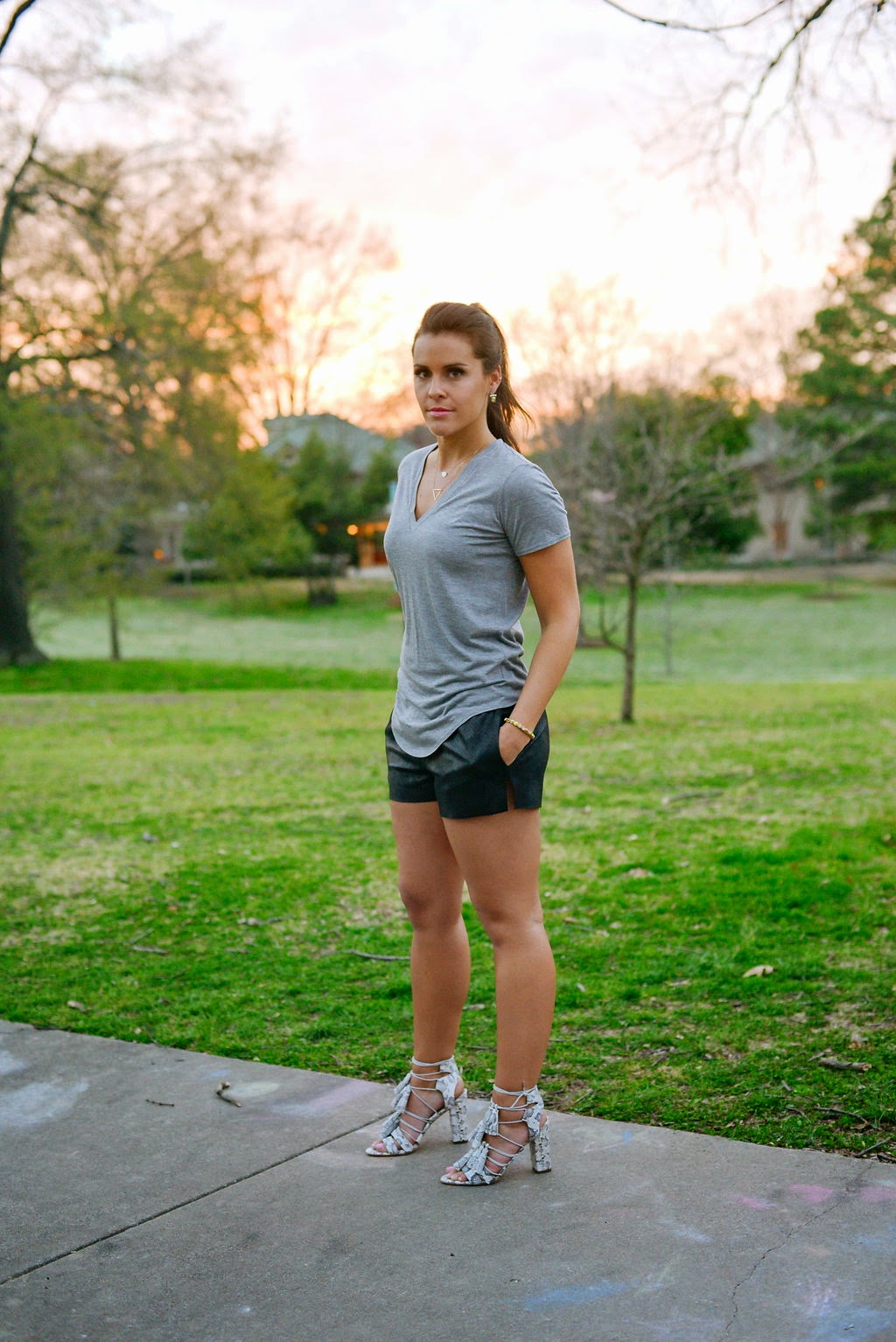 i had to stop and pose for a picture with the sun setting, i can never have too many sunset pictures.
i want to talk about this shirt a little. you know how most shirts are longer in the back (which are great in a lot of cases) well this is longer in the front! i wish
Helmut Lang
still made this style (please make this style again), it's so great to wear when the zipper of your jeans aren't quite right or there is too much puckering. i just love it. the v-neck is perfect for me too, not too low or to high.
these shorts are Georgie and they are a great faux leather. i got these at Indigo here in Memphis. Intermix also carries this line sometimes. these pants and these shorts are also Georgie. this brand is hard to find online but if you ever see it in stores try it on!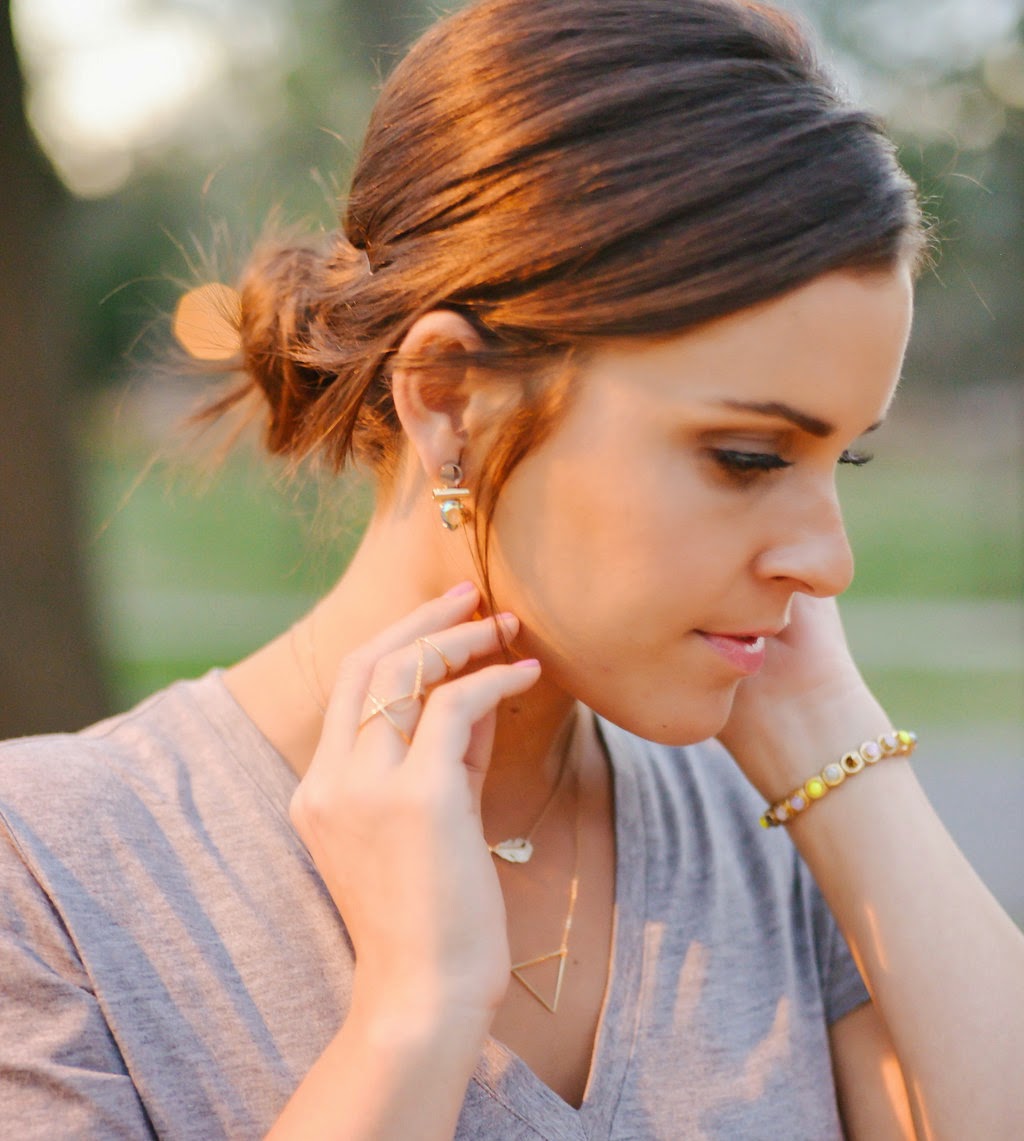 it was a windy night and my hair couldn't be down any longer! it wasn't even down all the way, a down pony was still too much for me so up to a bun. can't go wrong with a bun and you can focus on these awesome J.Crew earrings.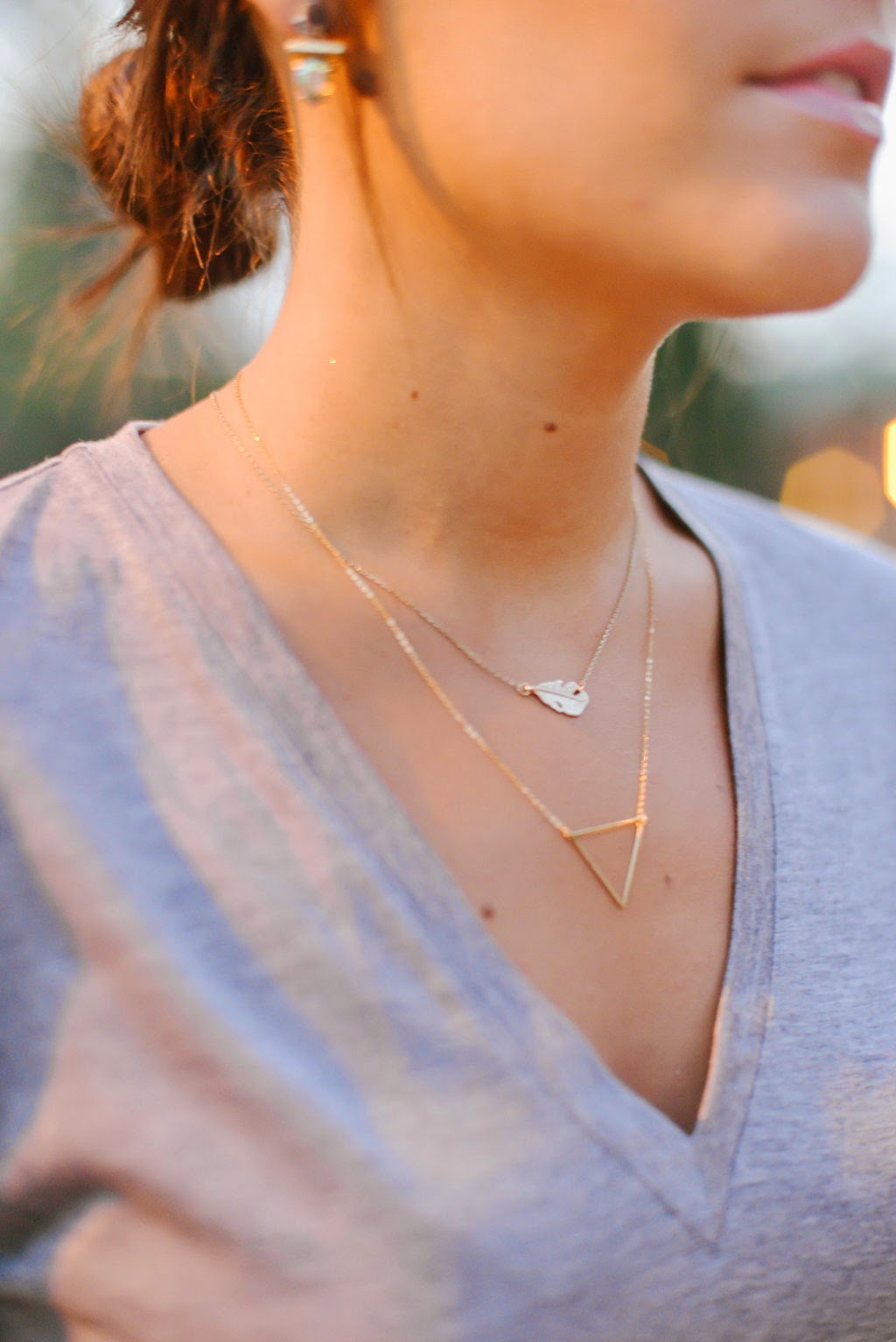 i talked about my love for this feather necklace
here
. the triangle necklace was a great splurge from TJ Maxx but unfortunately i have no idea who made it.
top | Helmut Lang
shorts | Georgie
live votre rêve