i am excited to share my diy pot, organic smoothie and my new herb!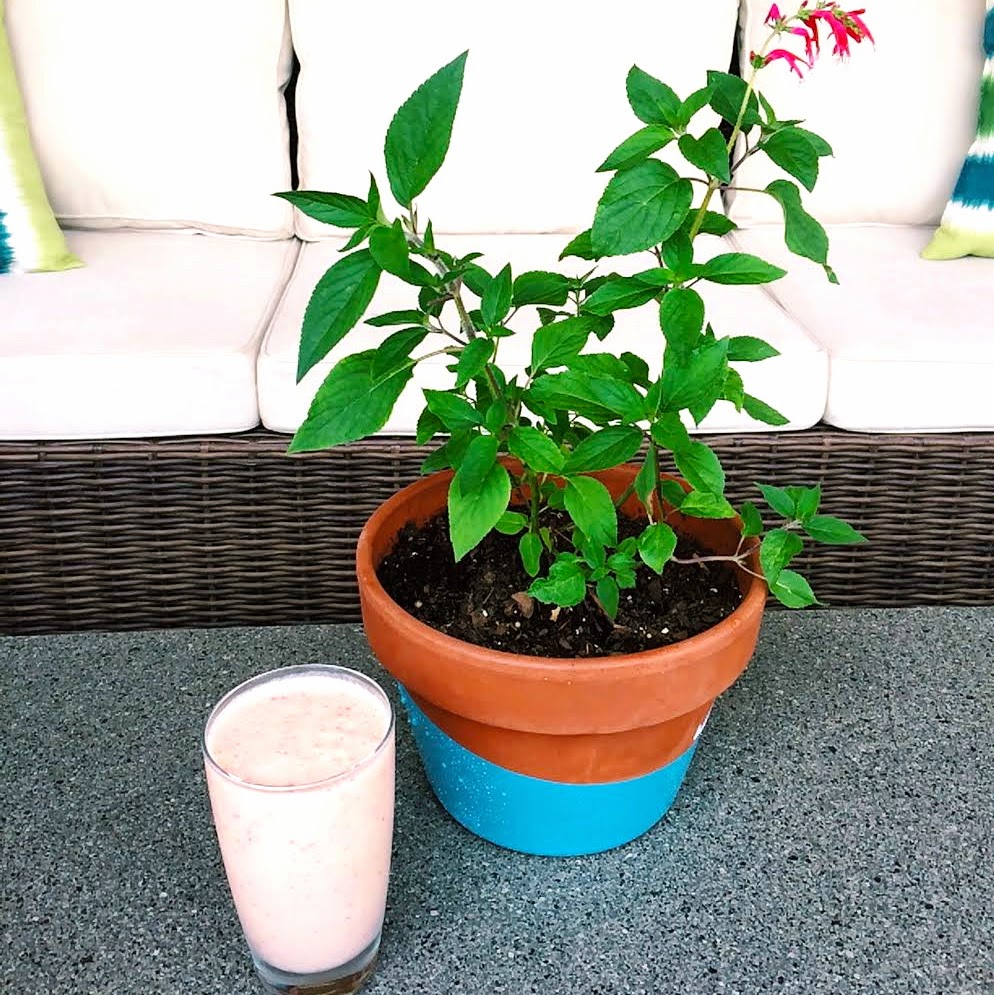 i was at Target the other day browsing through the dollar section and they had pots with the top edge painted. i was going to buy some because they were so cute but i really didn't need any pots, i had nothing to plant inside of them. until…. i purchased this pineapple sage! luckily, i had this basic terracotta pot in the garage from a previous plant and decided to attempt a quick diy project.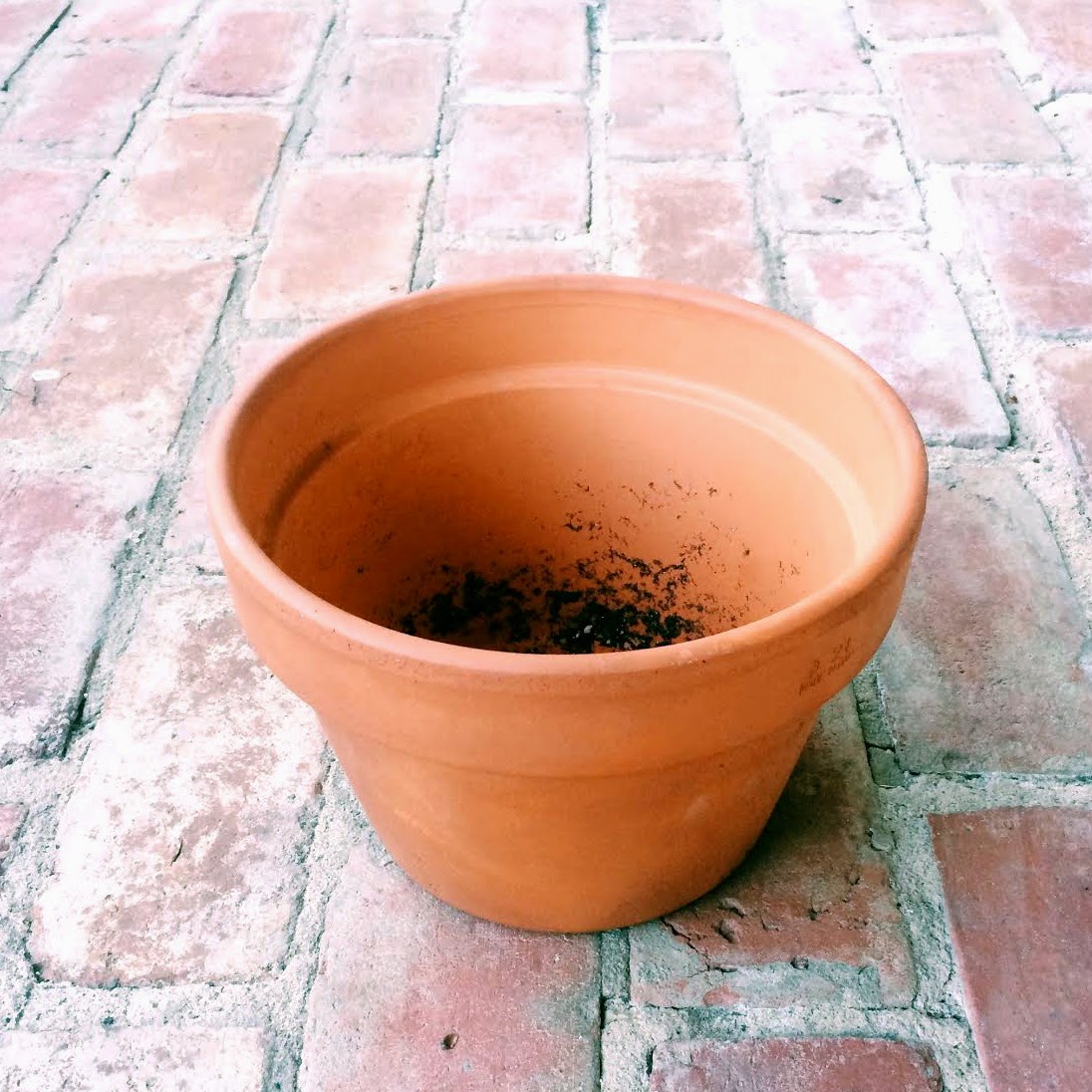 i taped off a diagonal line with painters tape. i was going to do a straight line but since the pot is angled it was too hard, this line was kind of hard too and still not perfect. it adds an extra touch of character. i also covered any part of the pot i didn't want painted with old magazine pages, i was using spray paint after all and we all know how messy that can get!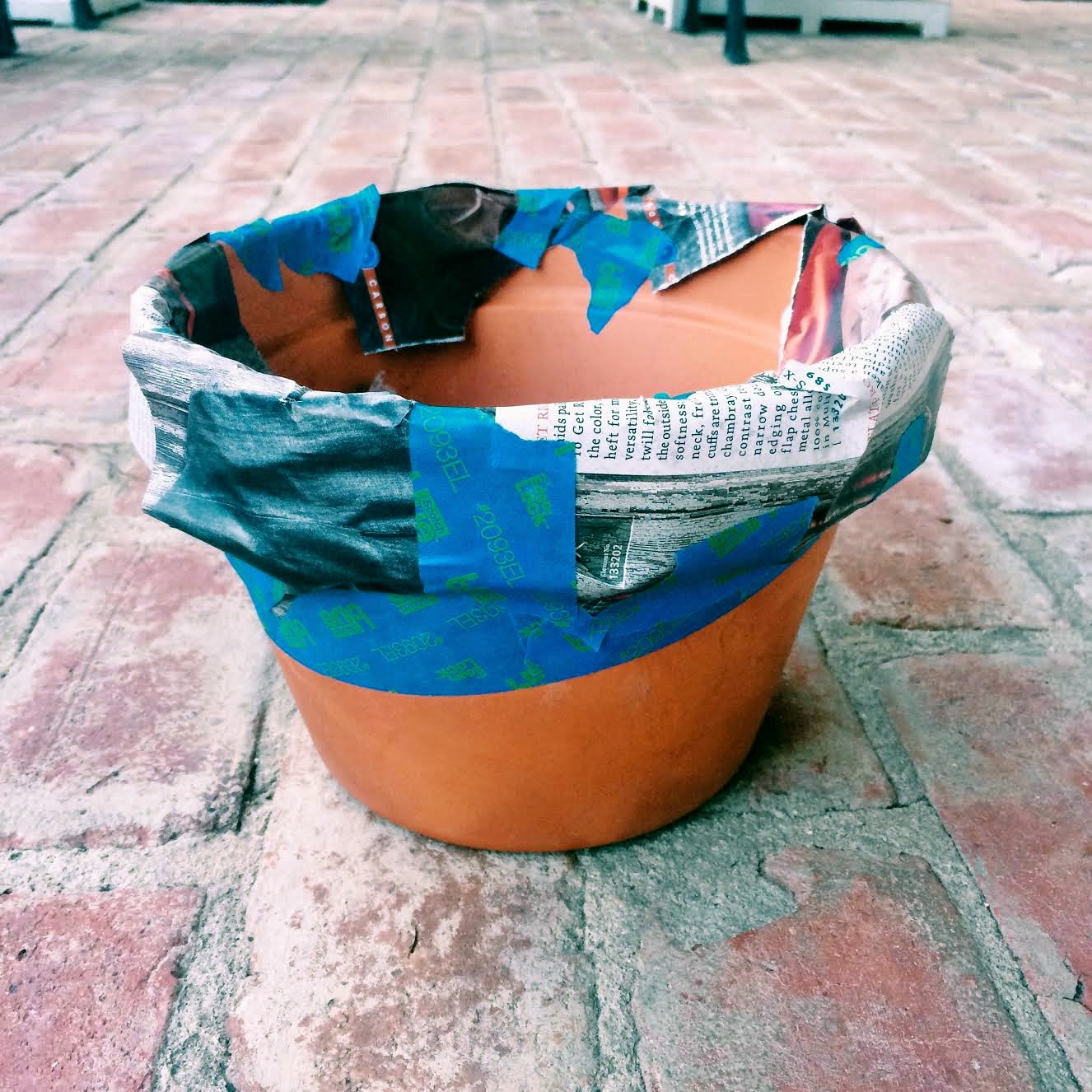 taaa daaahhh!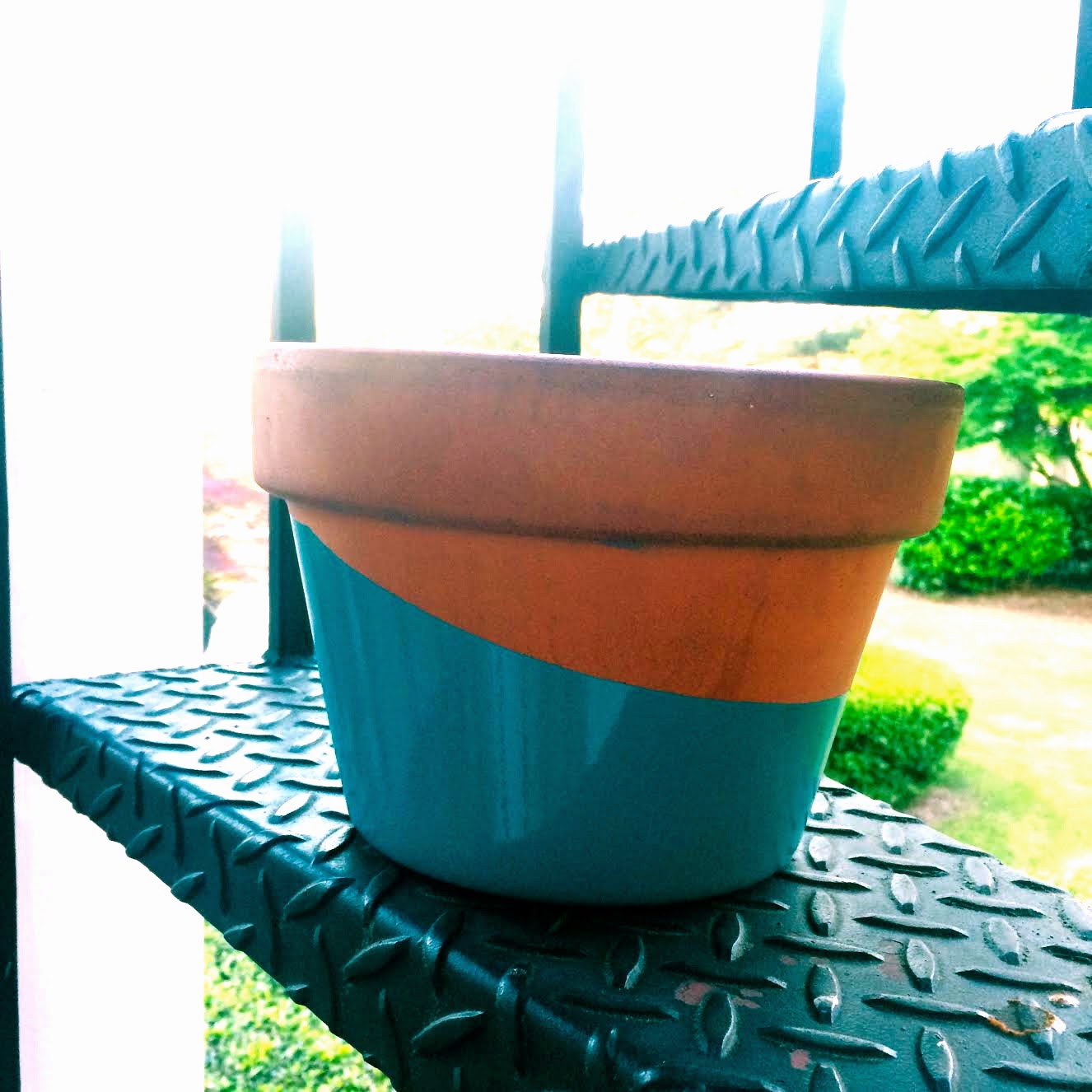 i love the way it turned out. i anxiously planted the pineapple sage the next morning (not giving the paint 24 hours to dry). the picture below is the following day after my plant had been watered. you can see beads of water that seeped through the terracotta. i think i was too excited to do this little project that i didn't prime, i didn't look up how to do this or what paint i was using. the spray paint used was from last springs diy project when i painted our patio furniture and assumed it would be just fine. the spray paint was for outdoors, good on wood, plastic and iron and rust free!
oh well. if you want to try this yourself check out
Wit & Whistle
,
she did a great job with hers!
organic pineapple sage strawberry banana smoothie
1 medium organic ripe banana
5 organic strawberries
1/3 cup organic 1% milk (i used
Horizon
, you may need more)
5 large pineapple sage leaves (i should have used more)
1 tbsp organic local honey
organic yogurt (optional)
enjoy!
live votre rêve