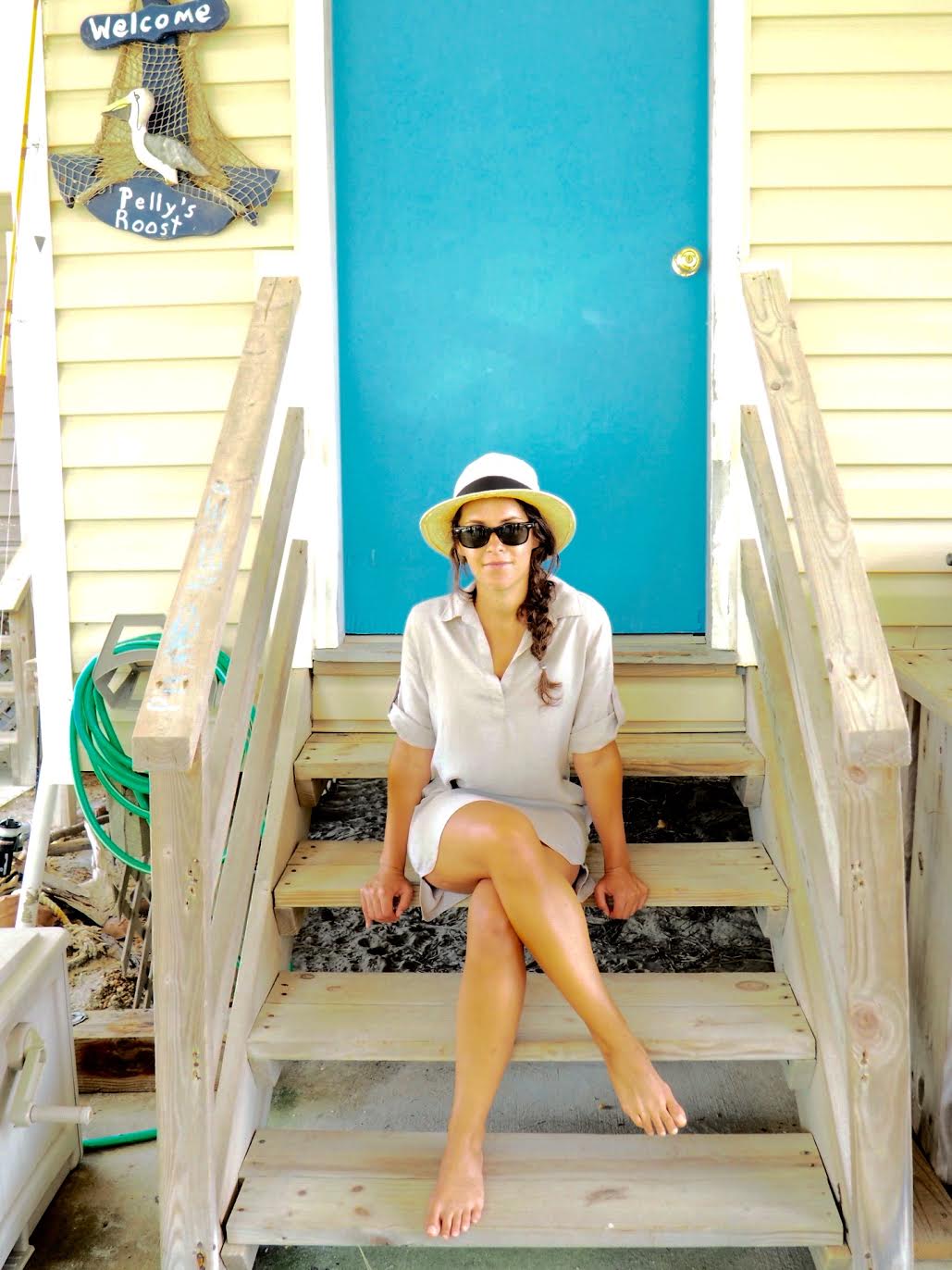 annual vacation in Sandbridge! i love this quiet beach town. it is so relaxing, there is never a schedule or crowds of people. we wake up to the birds, get ready for dinner when the sun sets, and have lunch somewhere in between.
all the houses have darling bright doors or colorful shutters.
do you guys know where i am or have any of you been here?
the breakdown:
no make up, no nail polish, no hair styling tools. it is au naturale on this vacation. i am in a swim suit all day, i reapply often with SPF, never forget my sunglasses and try to remember a hat! when i have to cover up to go to the market, i throw on an easy dress like this one.
hat | from a local market
sunglasses |
Ray-Ban
'original classes'
live votre rêve