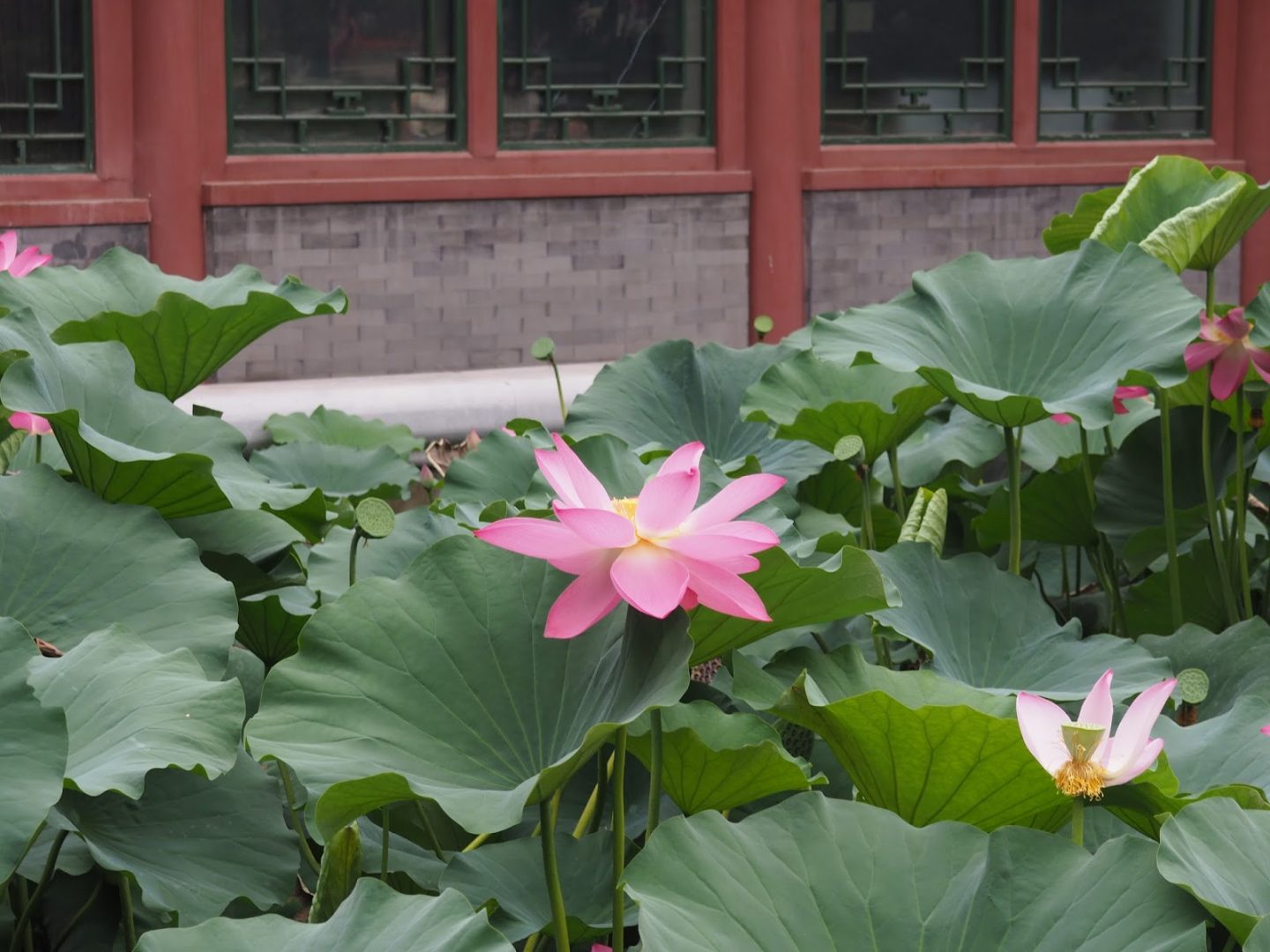 Last month I was fortunate enough to travel to China with my husband for his work. We flew into Beijing and were there for six days, then we went to Shanghai for two days. We had a busy schedule while we were there but still had the time to be tourists. I feel so lucky to have been able to see such beautiful sites on the opposite side of the world and meet some wonderful people.
We had a wonderfully smooth flight to the other side of the world. We flew out of Newark and over the North Pole to Beijing instead of around. I watched plenty of movies and shows and hydrated religiously.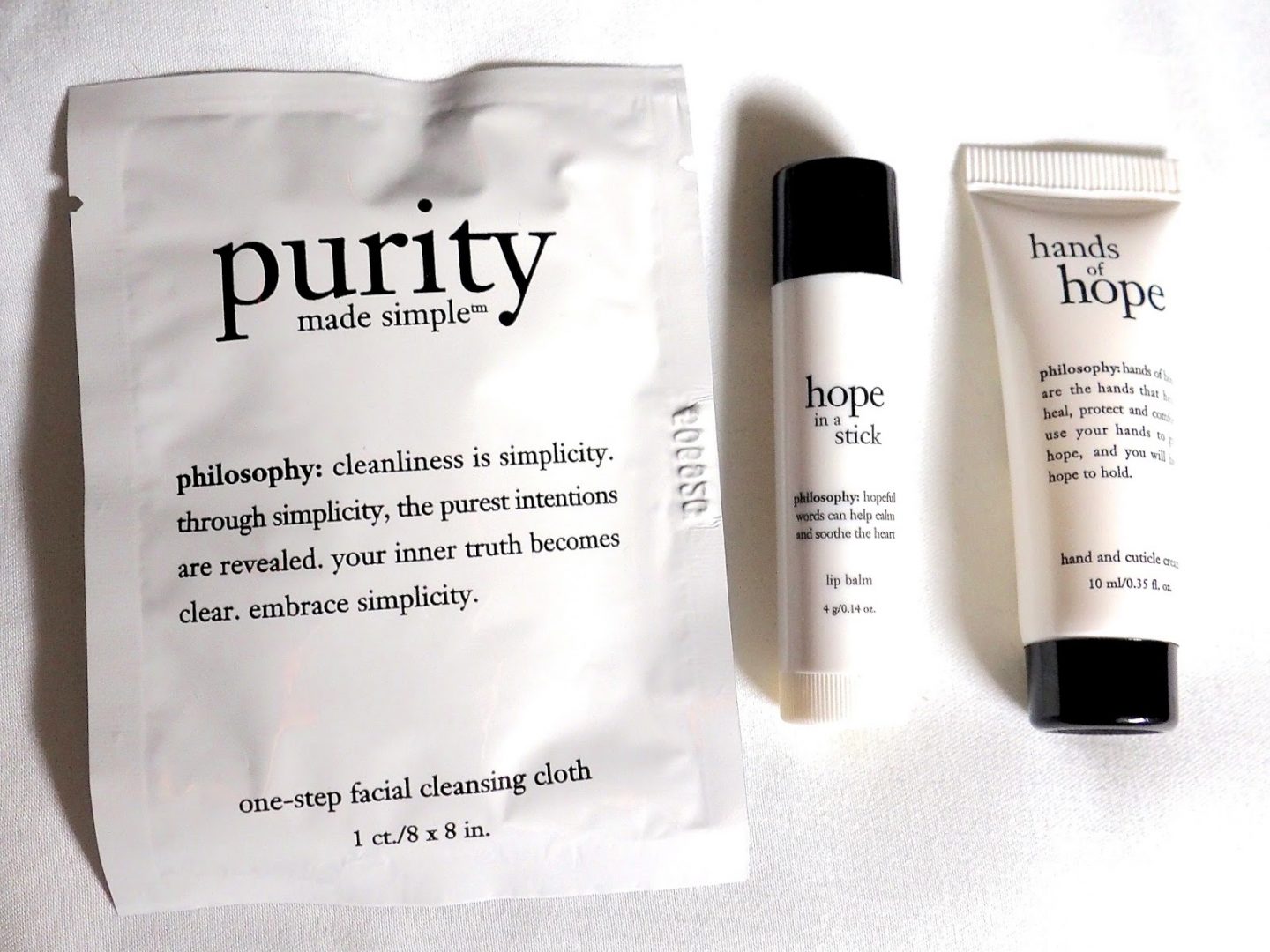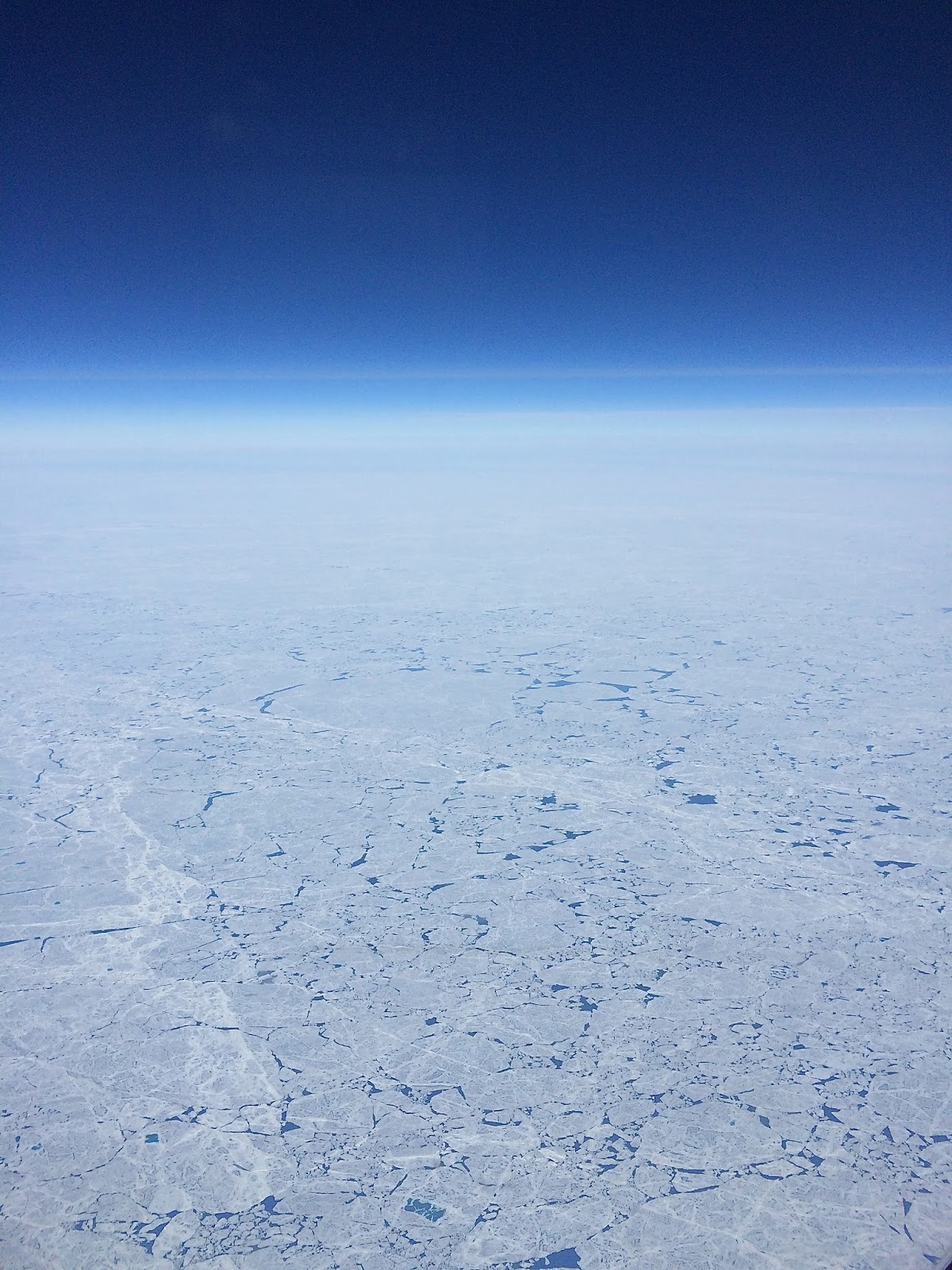 Flying over the North Pole… that is a lot of ice!
My husband and I got to meet the men and women of the Beijing Special Olympics Teams. Michael was honored to get to experiment the game of basketball from a different angle. For me, it was a huge honor to meet these individuals and see them play in person. They are strong people in all aspects of life.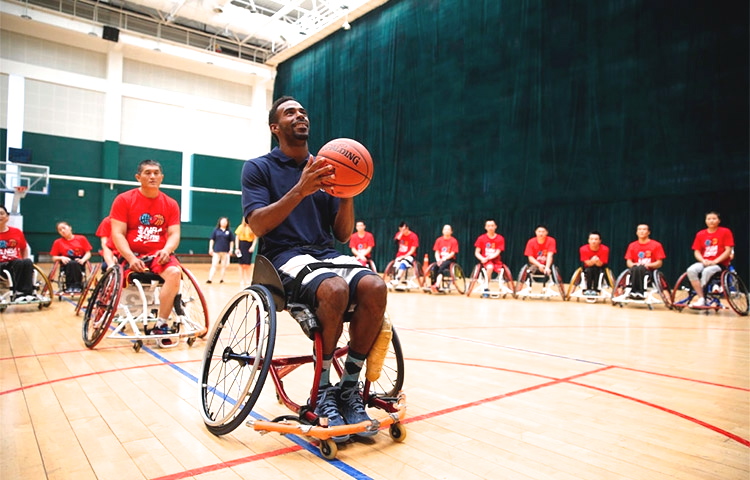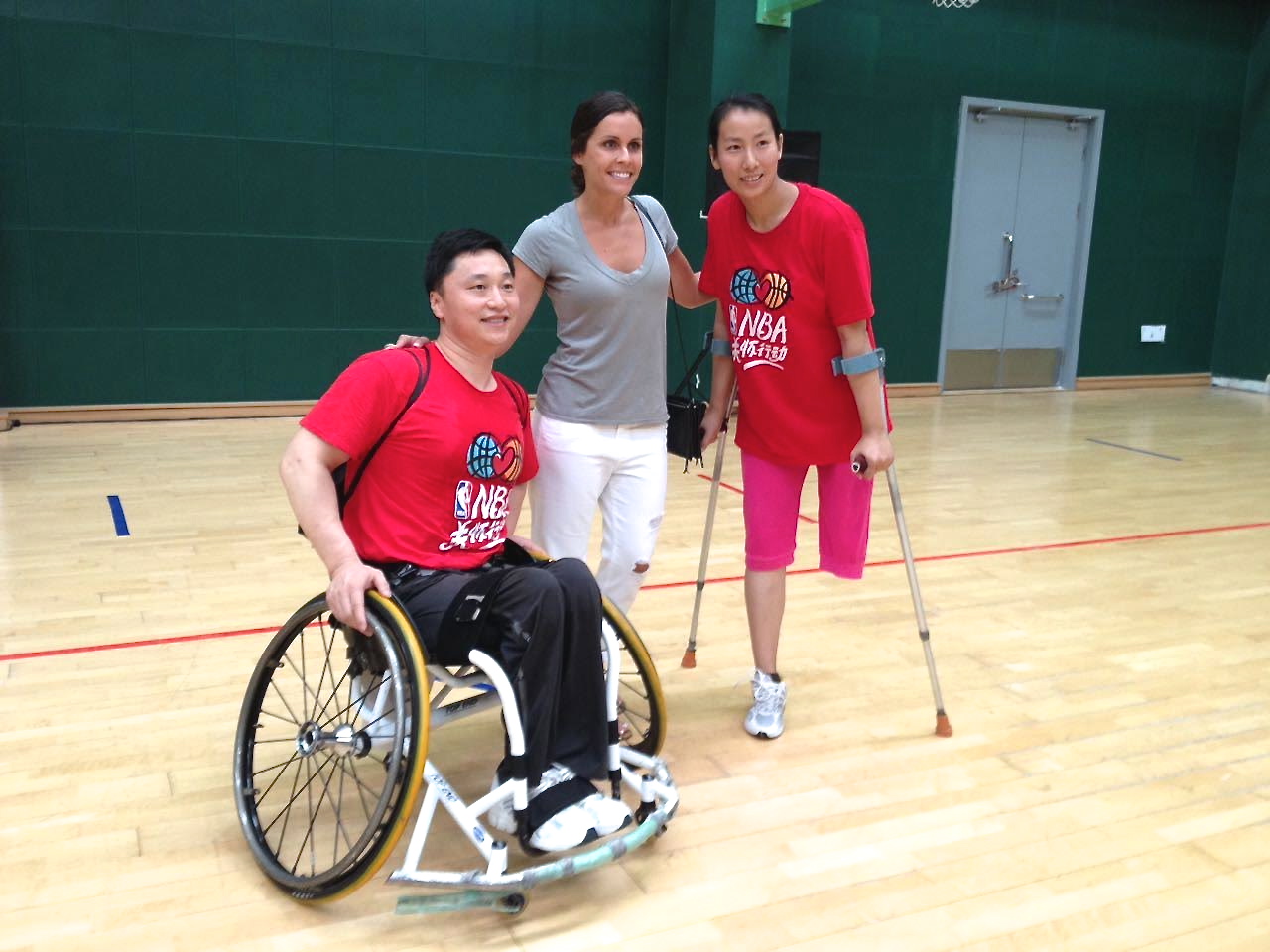 This is a husband and wife couple who I really enjoyed talking with.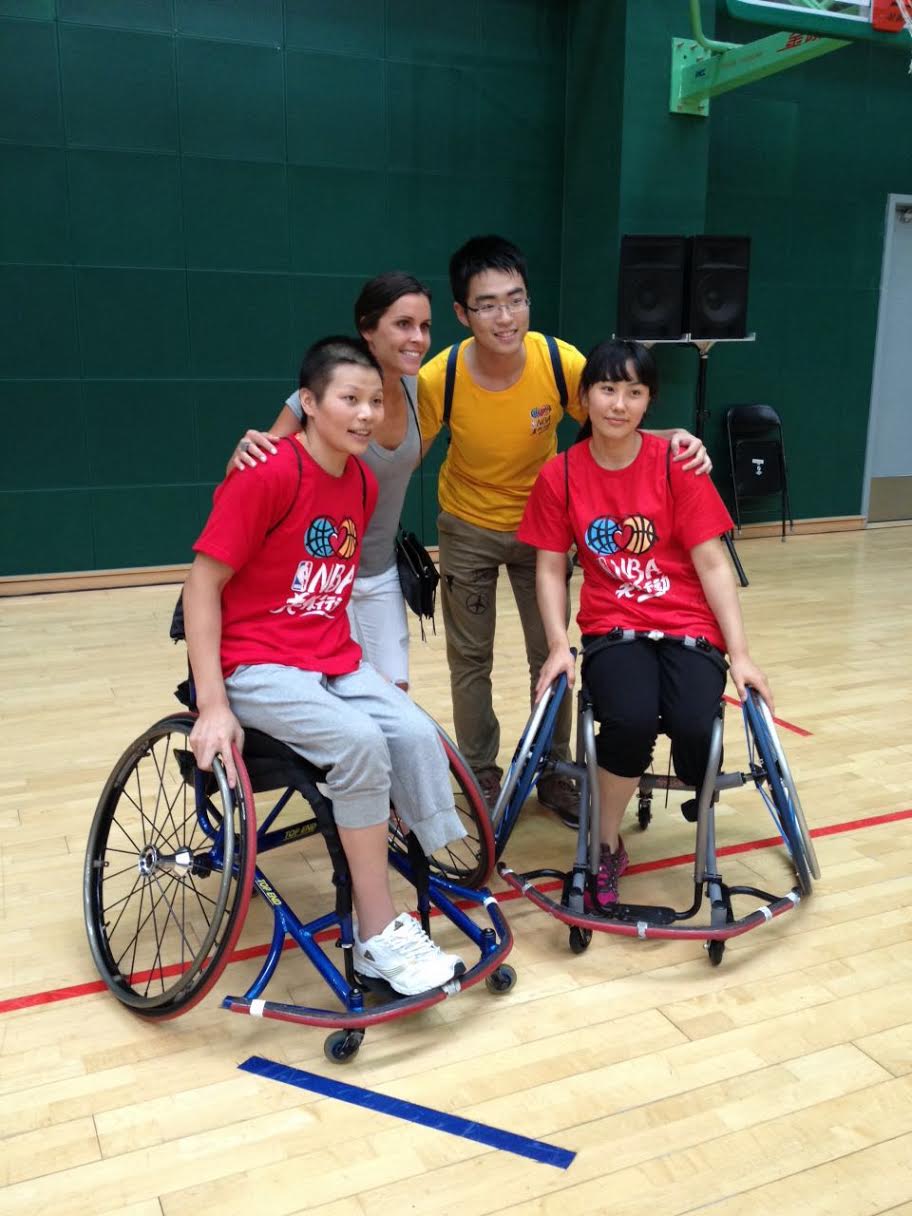 A couple ladies from the women's team and the guy in yellow is Steven. He worked for NBA China and was there for all of the events. It was great to see a familiar face everyday.
Day 2: Beijai Park and Tai Chi
I absolutely loved this place. If I lived in Beijing, I would come here all the time. This place was filled with local people and tourists. We spent a few hours here, walking around and enjoying the Park but Michael also got to learn Tai Chi from one of the Tai Chi Masters! I loved watching it, Michael learning so much about the Tai Chi practice. Needless to say, he will need many more hours of practicing in order to get the slightest grasp of Tai Chi.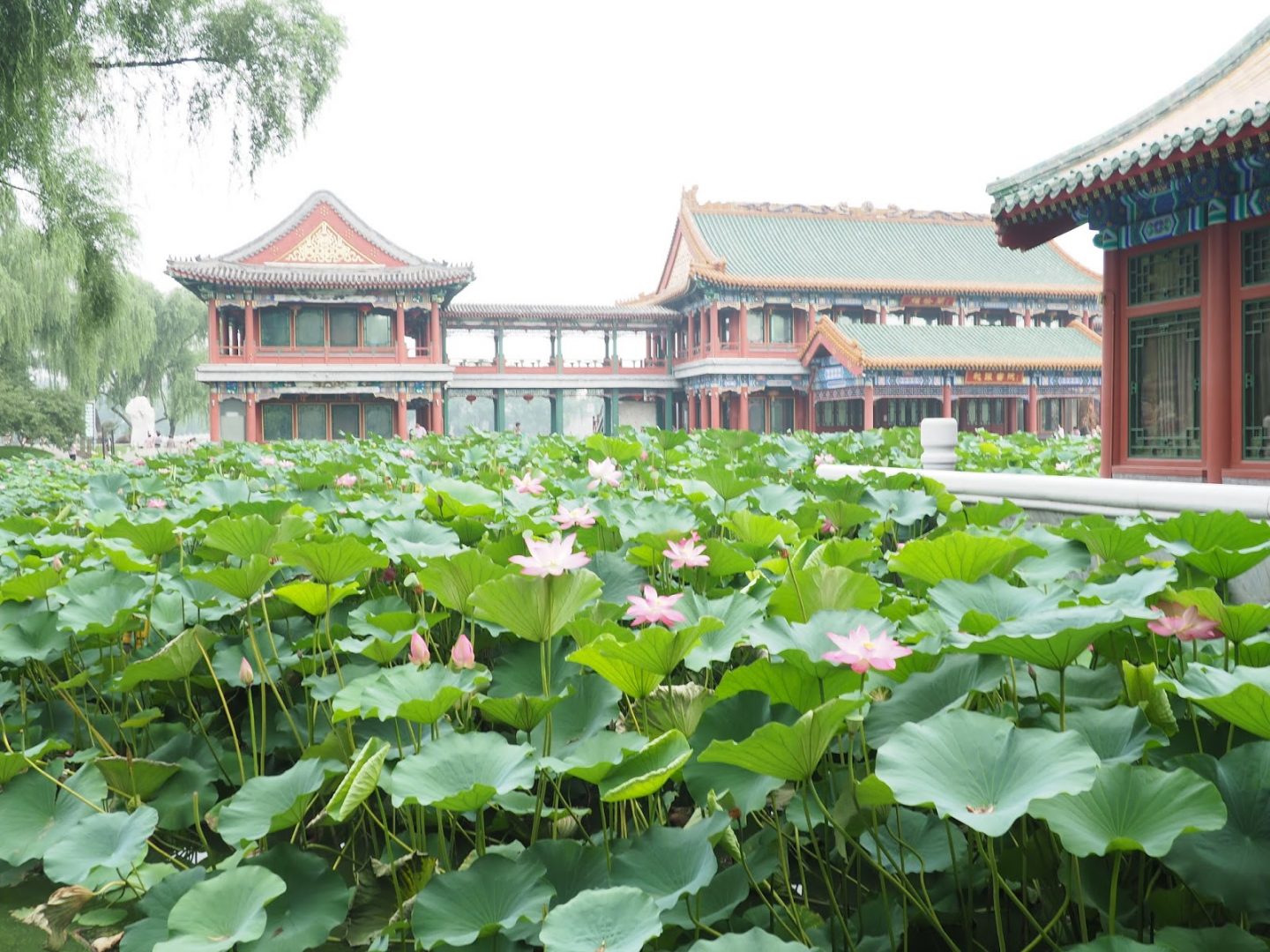 Look at all the lotus flowers!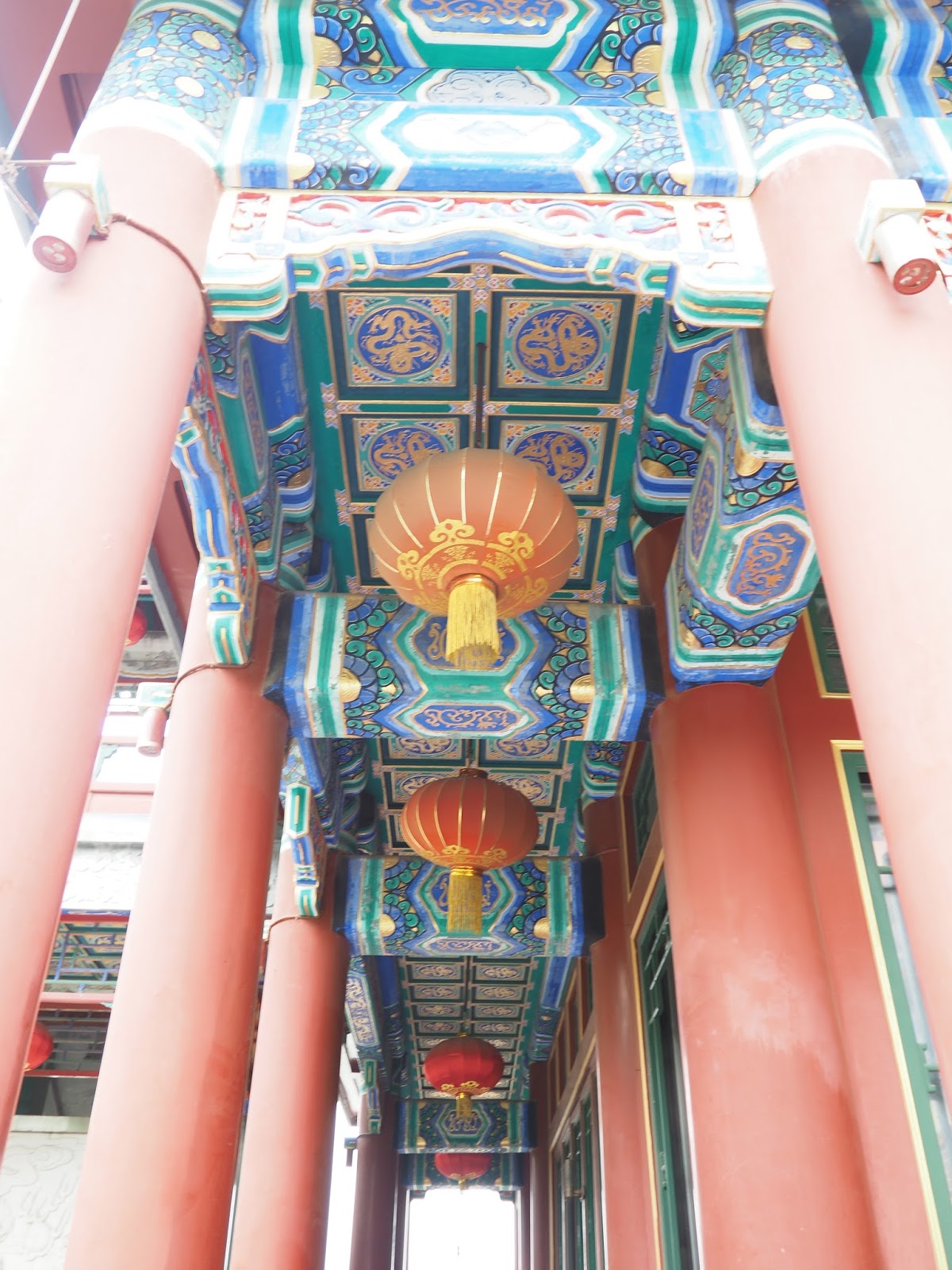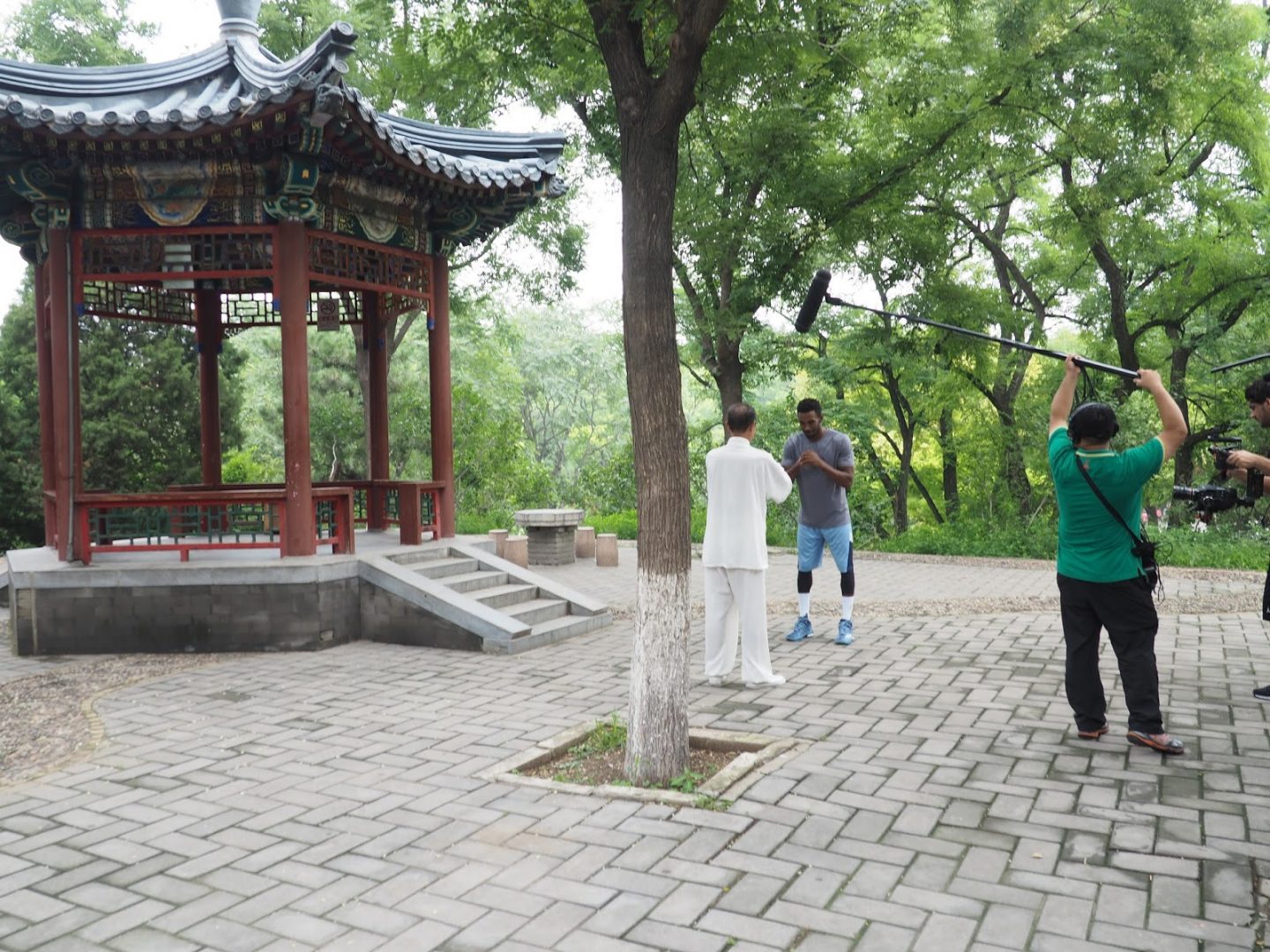 The Master was able to move Michael many feet using his force while Michael coudln't move the man a centimeter.
Day 3: Temple of Heaven
Now we were really doing the tourist thing. We took a tour of the Temple of Heaven which was built in 1420. I couldn't believe I was walking on something so ancient. I loved exploring this part of history. Here the Ming and Qing Dynasty's would worship the god of heaven and pray for good harvest.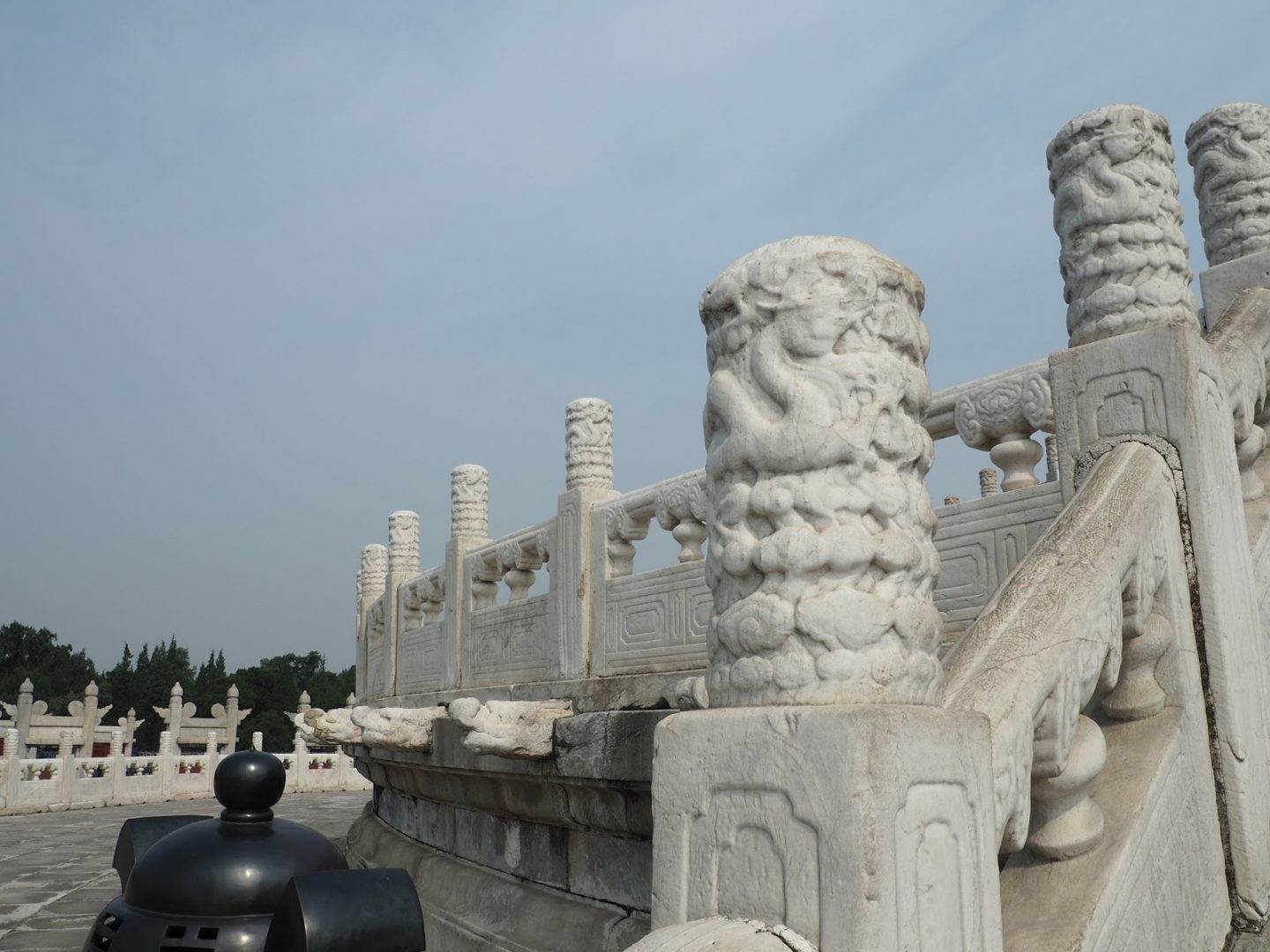 You can see the dragon carved into the stone, each and every one.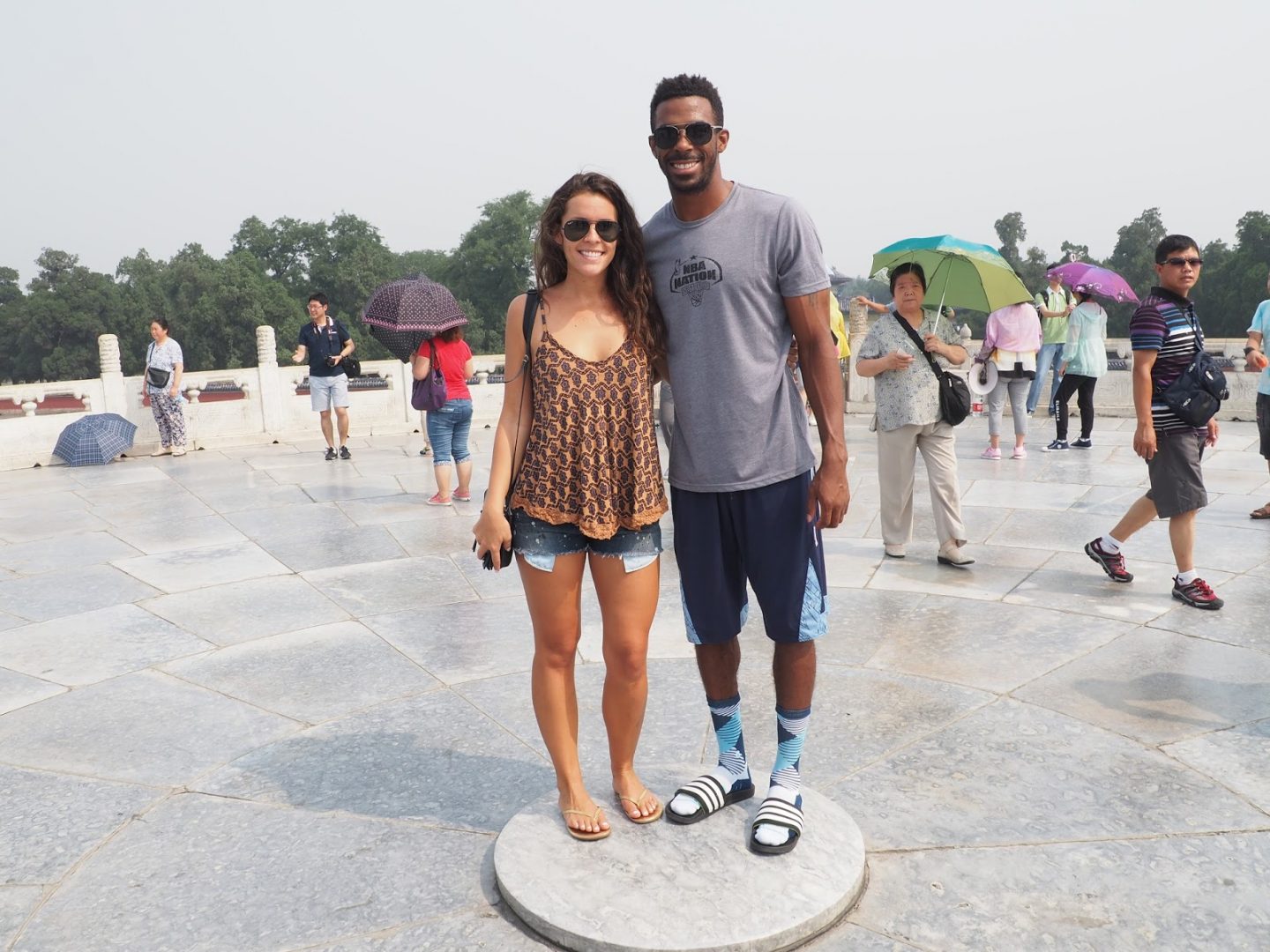 We are standing on the highest ground at the Temple of Heaven.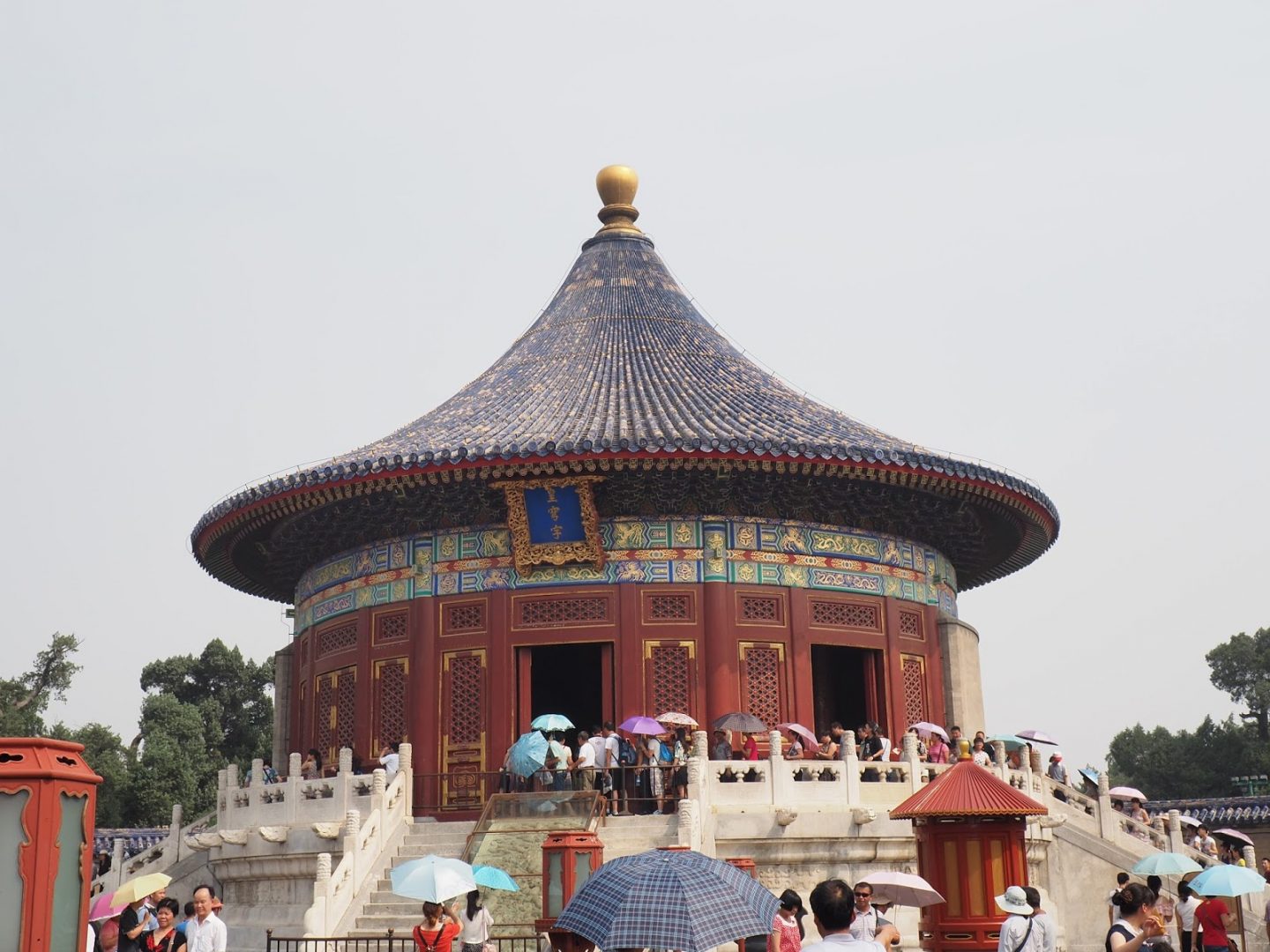 Altar of Prayer for Good Harvest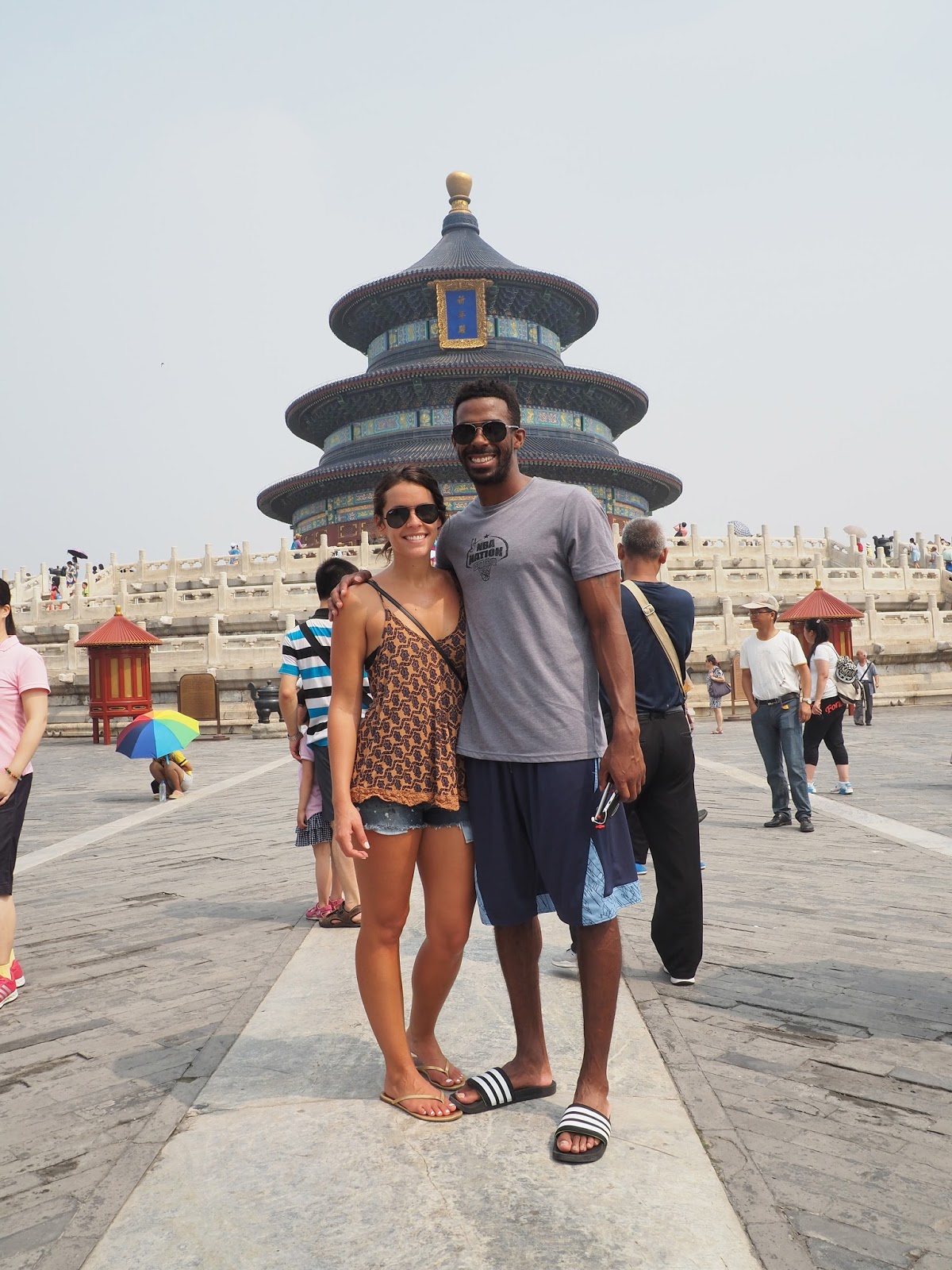 Day 3, 4, and 5: NBA Nations
NBA Nations is the reason we can to China. Michael was kicking off the tour which started in Beijing. This tour is a really fun clinic for fans of all ages to participate in skill contests, dunk contests and other games.
Opening ceremony!
Stay tuned for another post including our trip to the Great Wall of China.
Live votrê reve!