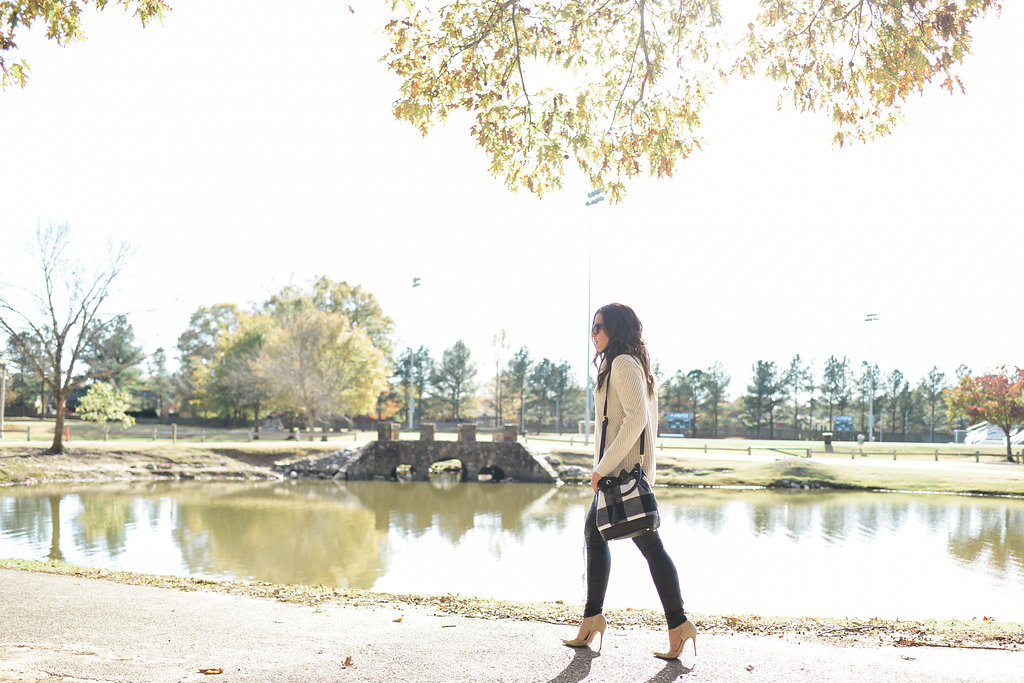 It's already the middle of December but we have had such a mild fall in Memphis. We only had one frost and a few nights of freezing temperatures. It was in the mid 70's yesterday! Amazing! I loved it so much. I will admit this crazy weather has made it a challenge on what to wear. I find it hard to wear chunky knits under a coat or jacket. It feels bulky and restricting. So this mild weather is perfect to wear big sweaters and chunky knits without a coat.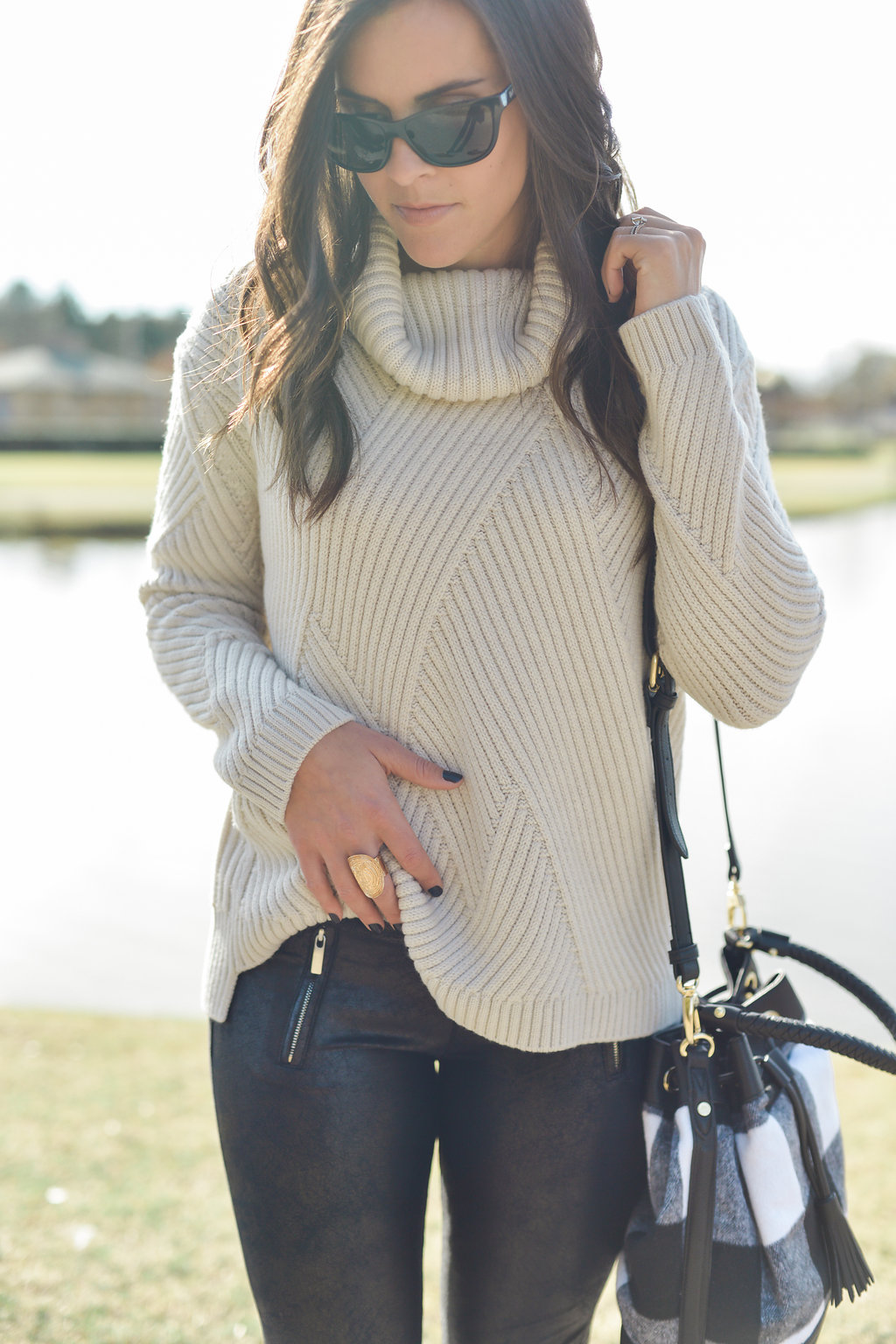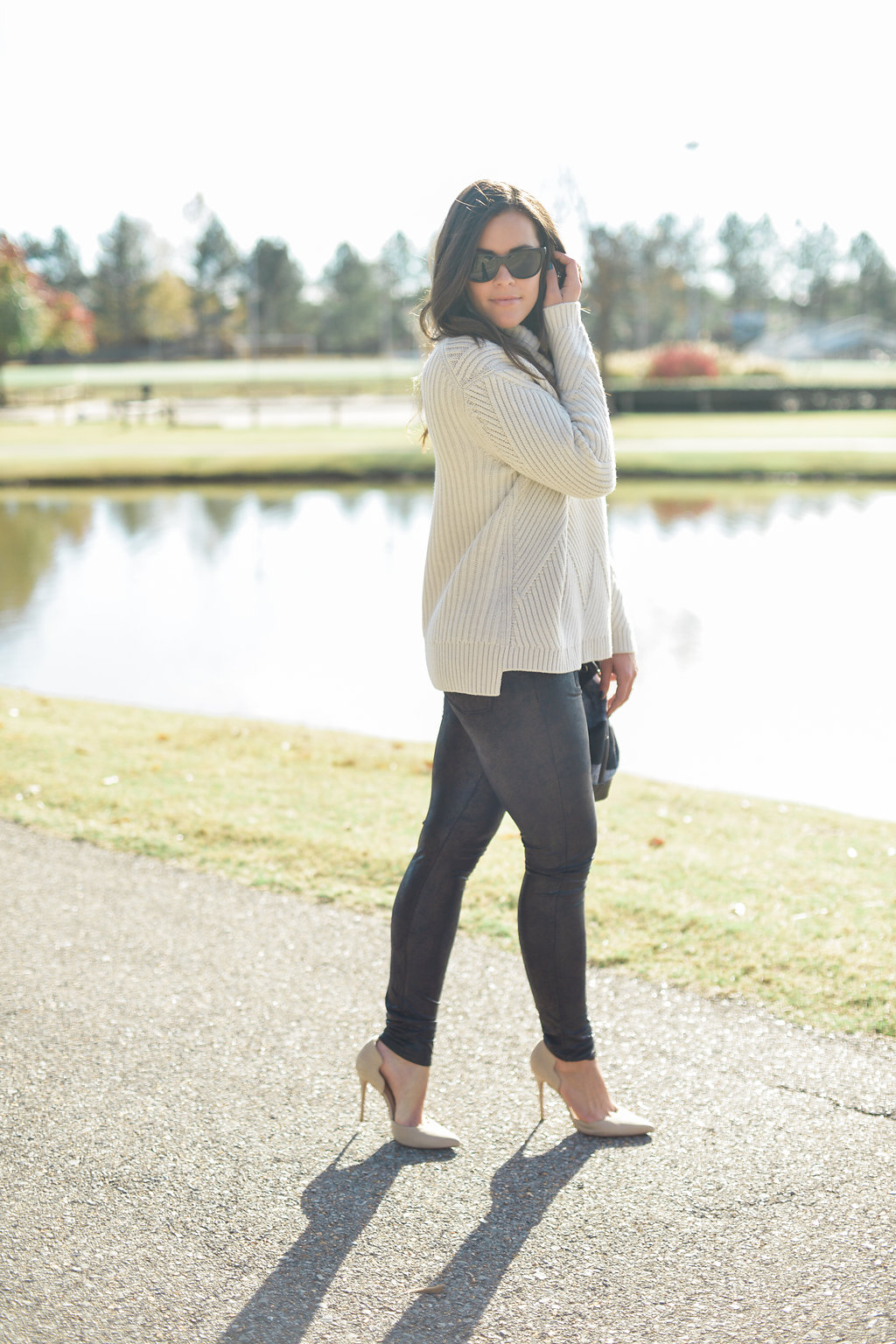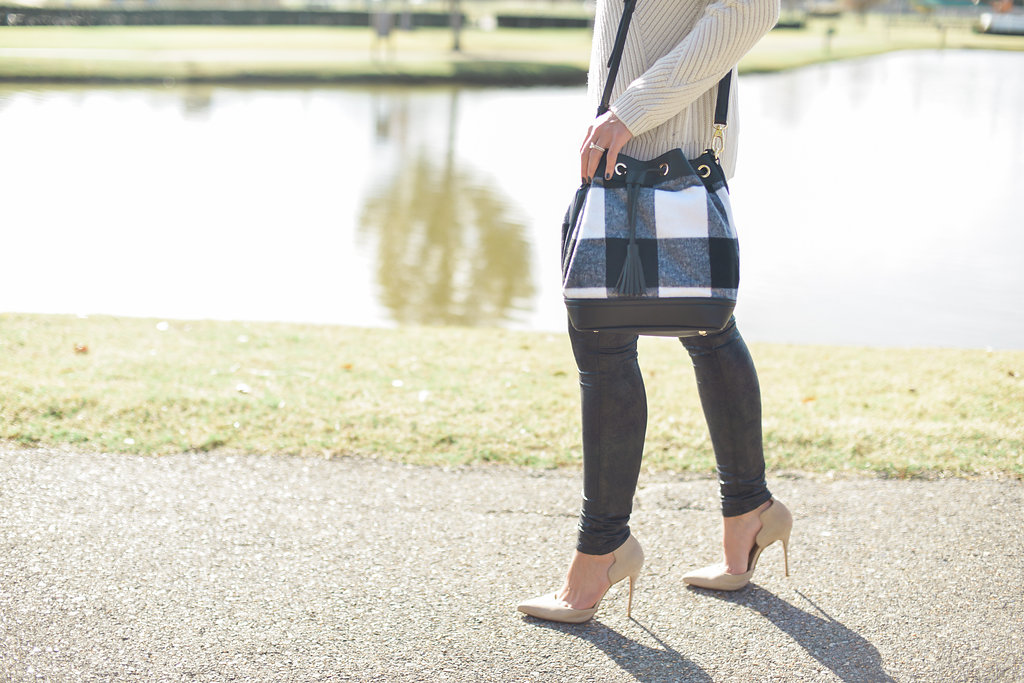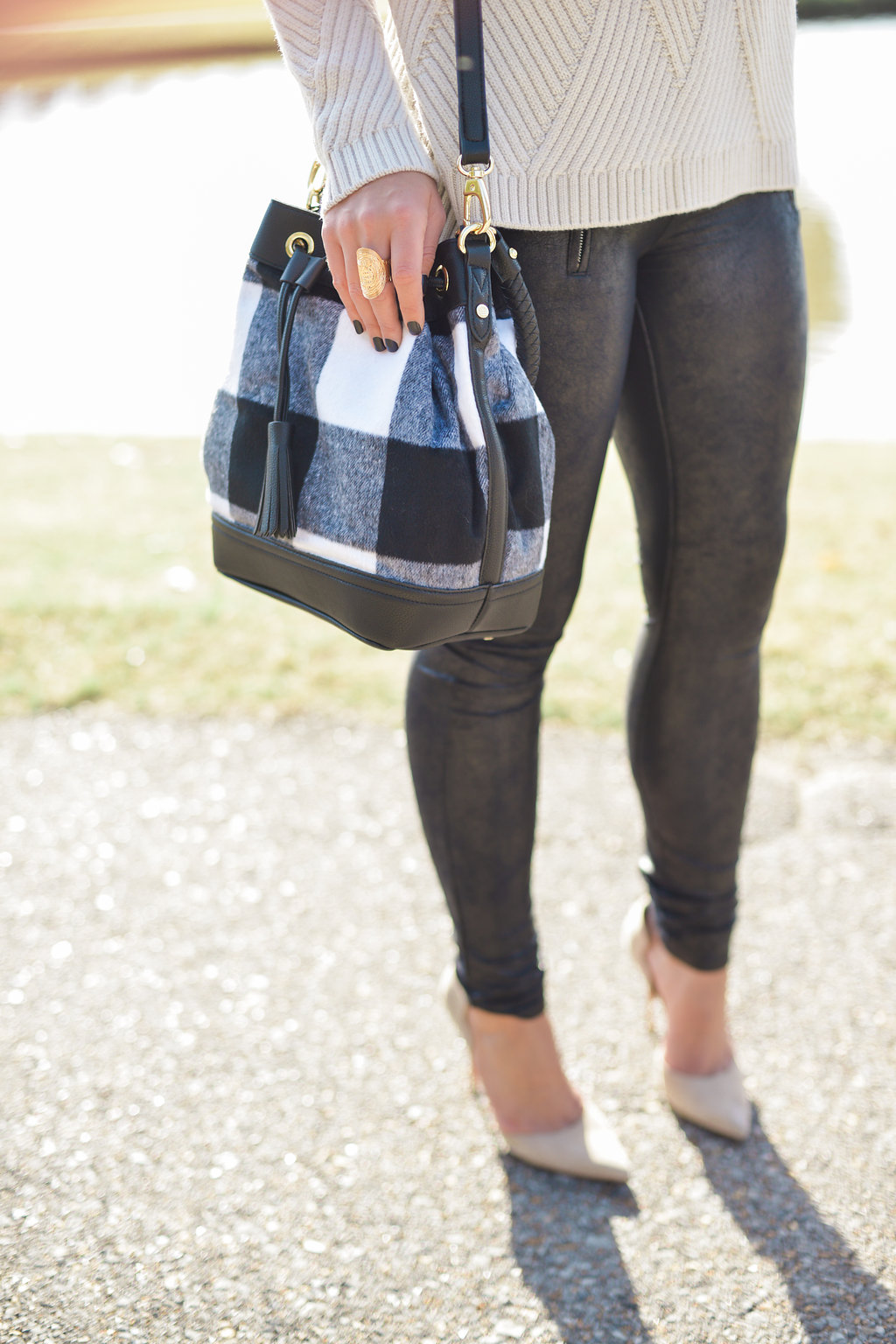 Do you see this ring?? It H&M x Balmain. I happened to be in Portland when this collaboration launched and the downtown Portland location carried the line. It couldn't have worked out more perfectly. Of course, if I had gotten in line a few hours earlier I could have scored the really good stuff. But, I am very happy with the few little accessories I did get.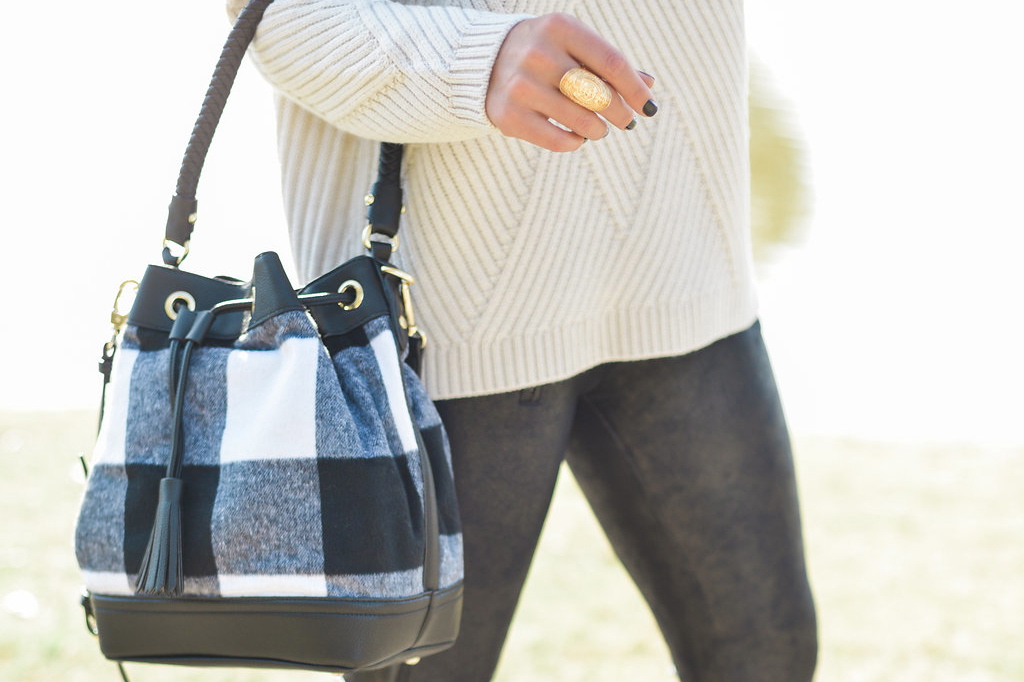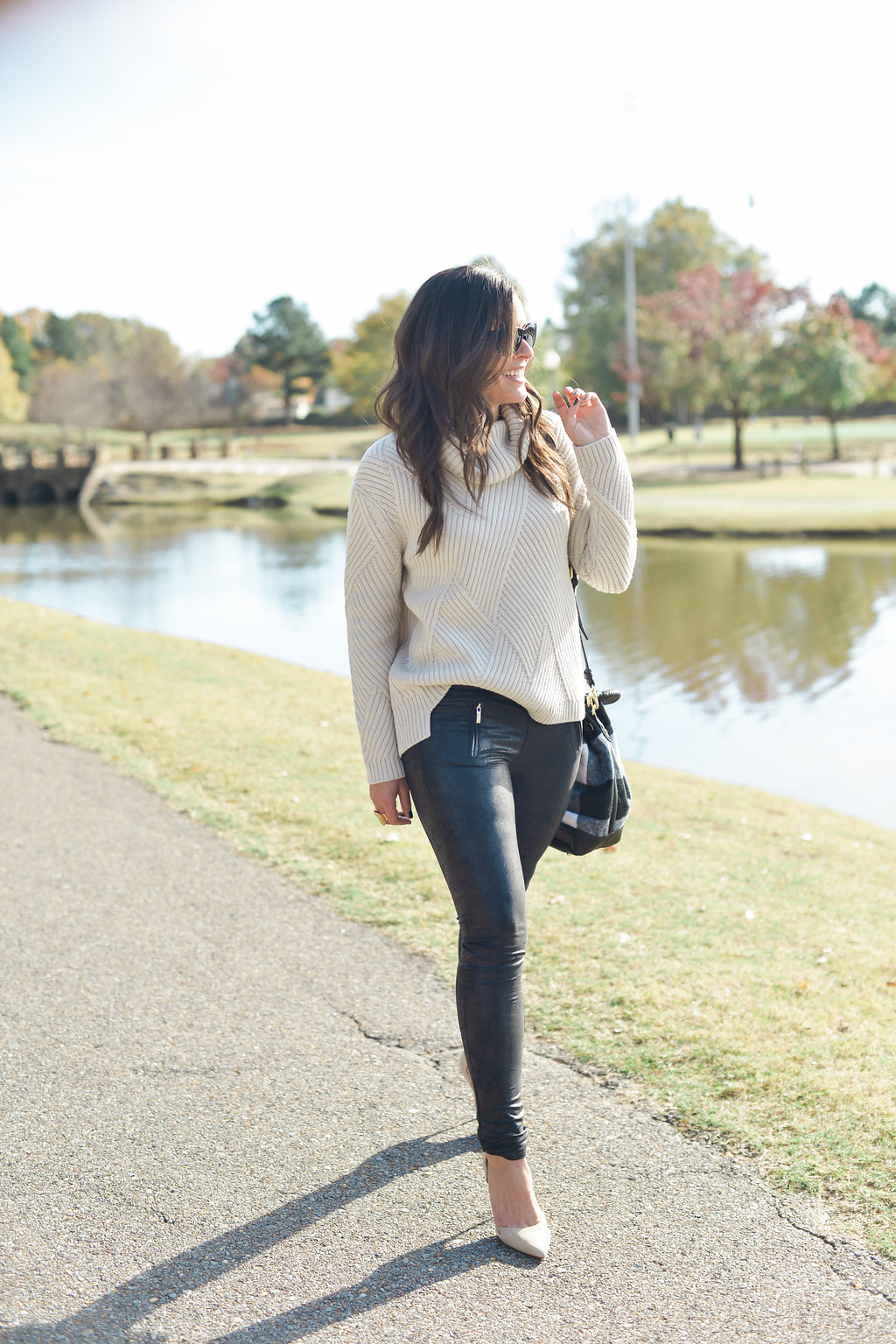 The Breakdown:
All I wanted to wear this fall was chunky knits, yet this is my first time wearing one! It is new and I have been excited to style it. This sweater isn't quite long enough to wear with regular leggings because a bit of my bum shows. With that said, I chose these leggings I recently got from 20twelve. They have pockets on the back and cute zipper accents on the front so they look a little like pants. Because of the material and plaid print, this bag (from Target!) has a strong winter feel. The bold gold accents on the bag inspired me to wear one bold gold ring.
bag | Adam Lippes for Target
ring | Balmain for H&M
sunglasses | Dolce and Gabbana
Live votre rêve!