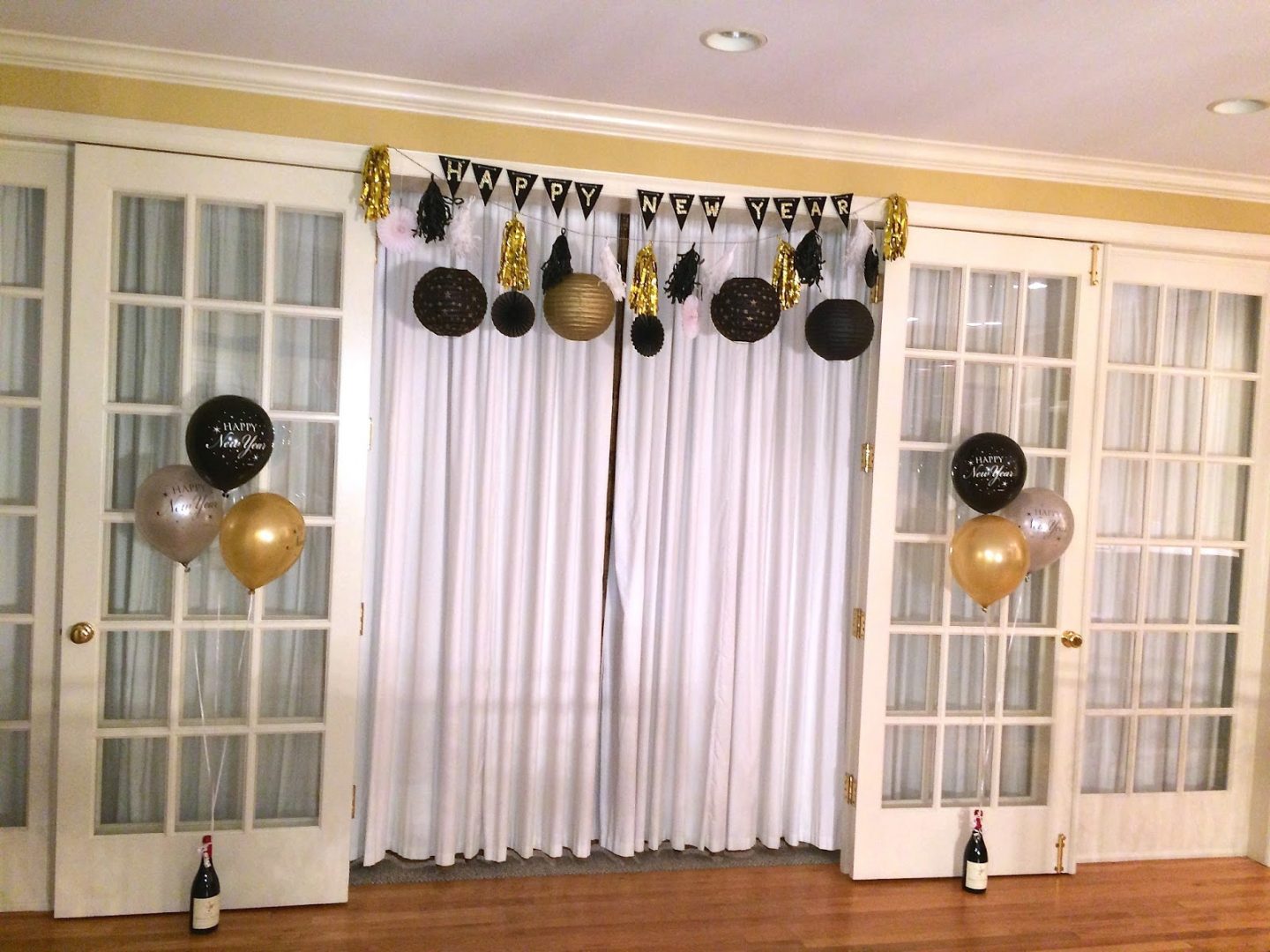 Last year I hosted a New Year's Eve party for our closets friends in Memphis. It was a somewhat last minute idea to host. On Christmas day I realized our original plans had changed and I thought we were all going to be left with nowhere to go. I made some phone calls, saved the cardboard boxes from our gifts and started to get creative.
I was out of town for Christmas so by the time I was back in Memphis I only had 5 days to get everything done. I love crafts and wanted to make a banner, which turned into the perfect backdrop for photos!
I cut 12 small triangles and punched 2 holes at the top of each. I used a flat black spray paint that I already had from a previous project. Don't forget to spray the back of your triangles, I didn't think about needing to spray the back and after I strung the banner together I realized it looked unfinished so I had to take it apart and finish spray painting.
I made thick block letters out of Elmer's Glue and sprinkled the wet glue with glitter. Make sure you have some sort of paper underneath because it can get very messy, this way you can reuse the excess glitter by pouring it back in the bottle or over another letter. I love gold detailing for the New Year but any metallic color would work. I already had this tub of glitter laying around but any craft glitter works. I do not recommend using glitter that is already mixed in the glue because when it dries it is not as sparkly.
I went to our local party store to add to the banner, I bought tissue paper balls, mini fans, lanterns and tassels. The more the merrier in this case. I framed the banner with balloons are each side and weighed them down with bottles of wine.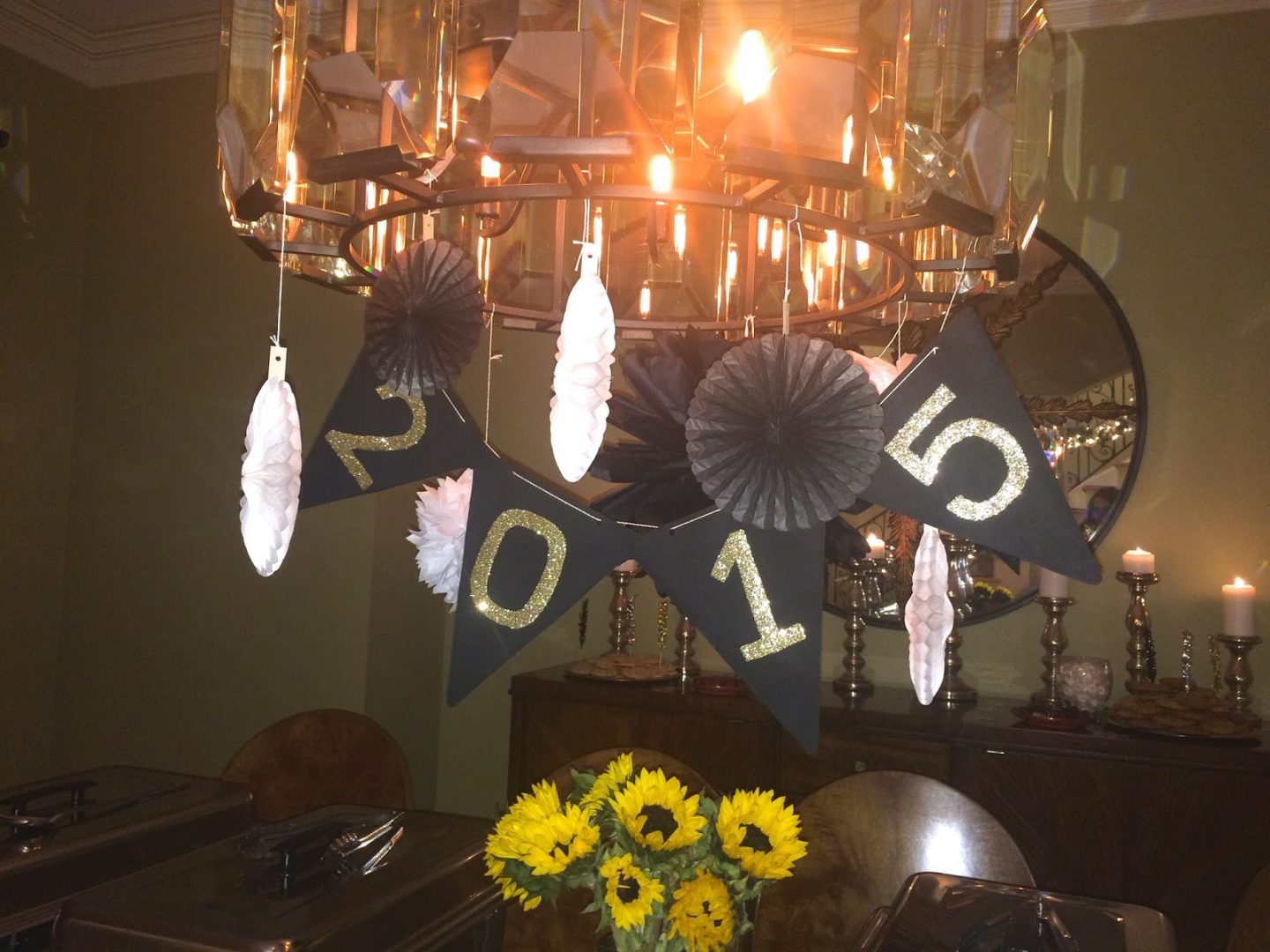 This sign was made the same way as the "Happy New Year" banner but the triangles are double the size.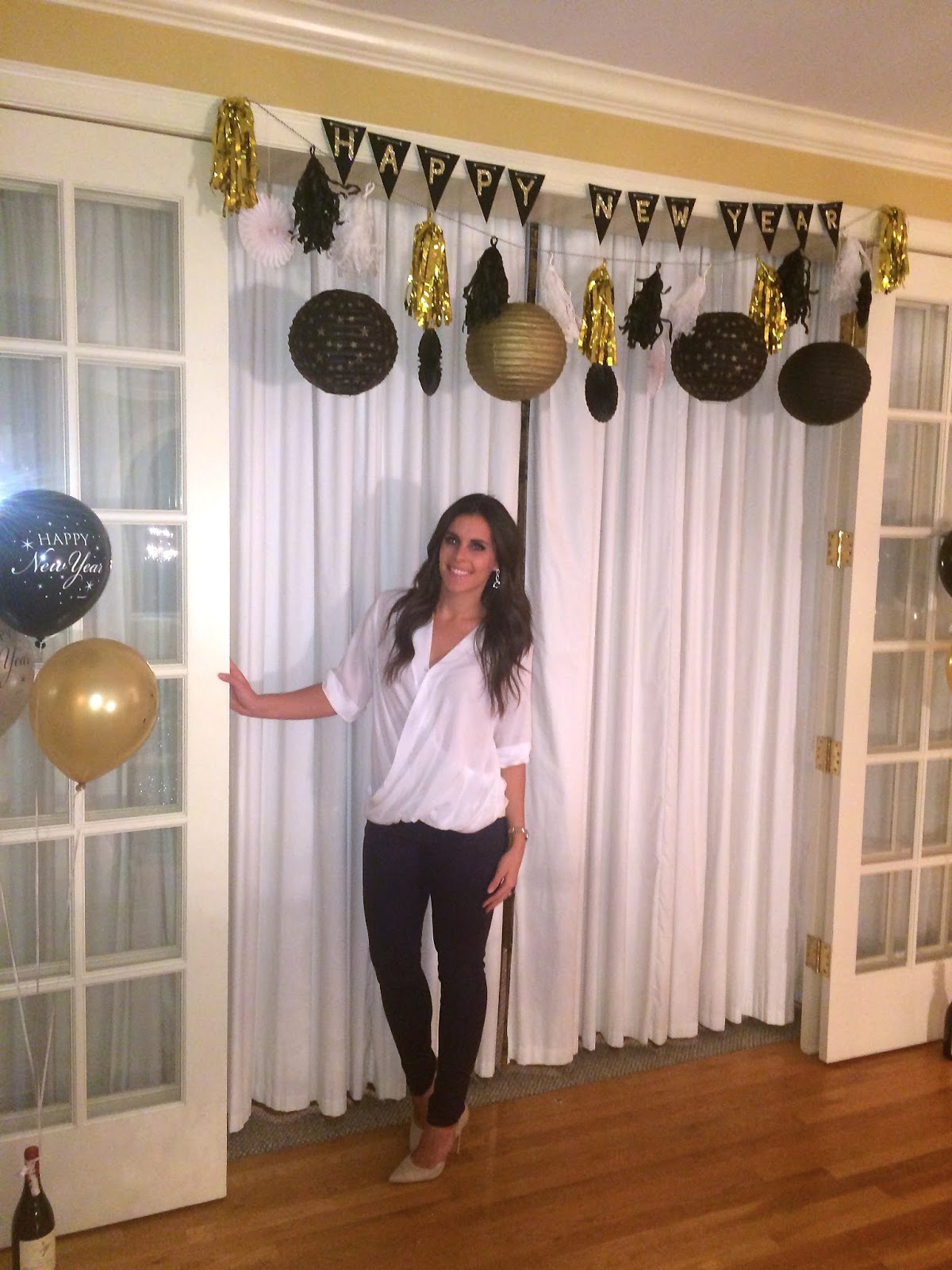 I hope this sign inspires you to get crafty with things you already have at home! I would love to see what you all have made! Happy New Year everyone 🙂
Live votre rêve!