It was such a beautiful day when shooting this outfit. Any bit of sunshine puts me in a good mood. It's perfect for me to post these photos today because it was so gloomy and poured most of the morning.
Now that I am taking a closer look at these pictures I had to laugh at my styling… I forgot to cuff one of my sleeves!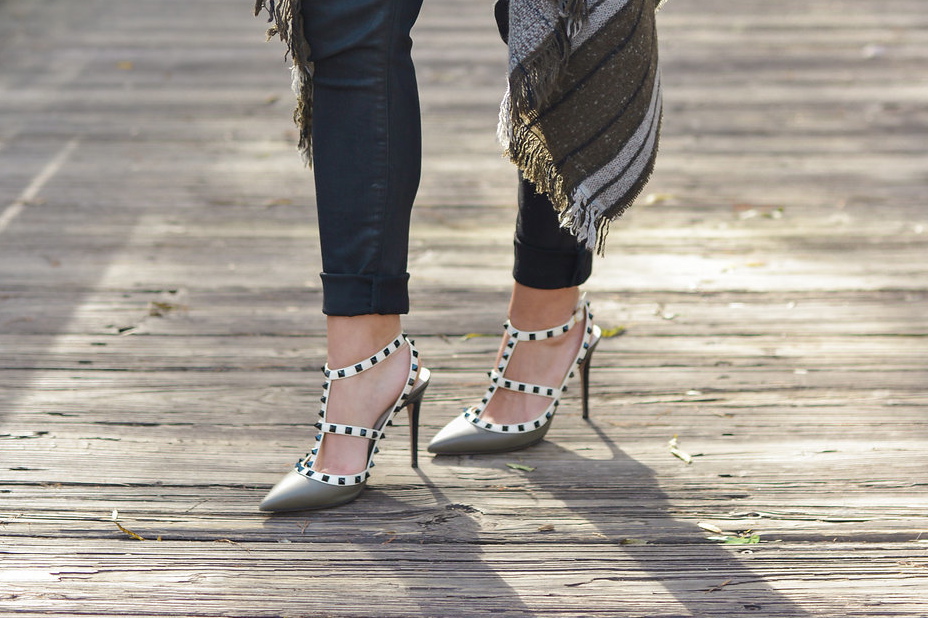 I really love this outfit. All the details make me so happy. The cross over waist of the jeans, zipper on the sweater and the fringe and layering of the poncho.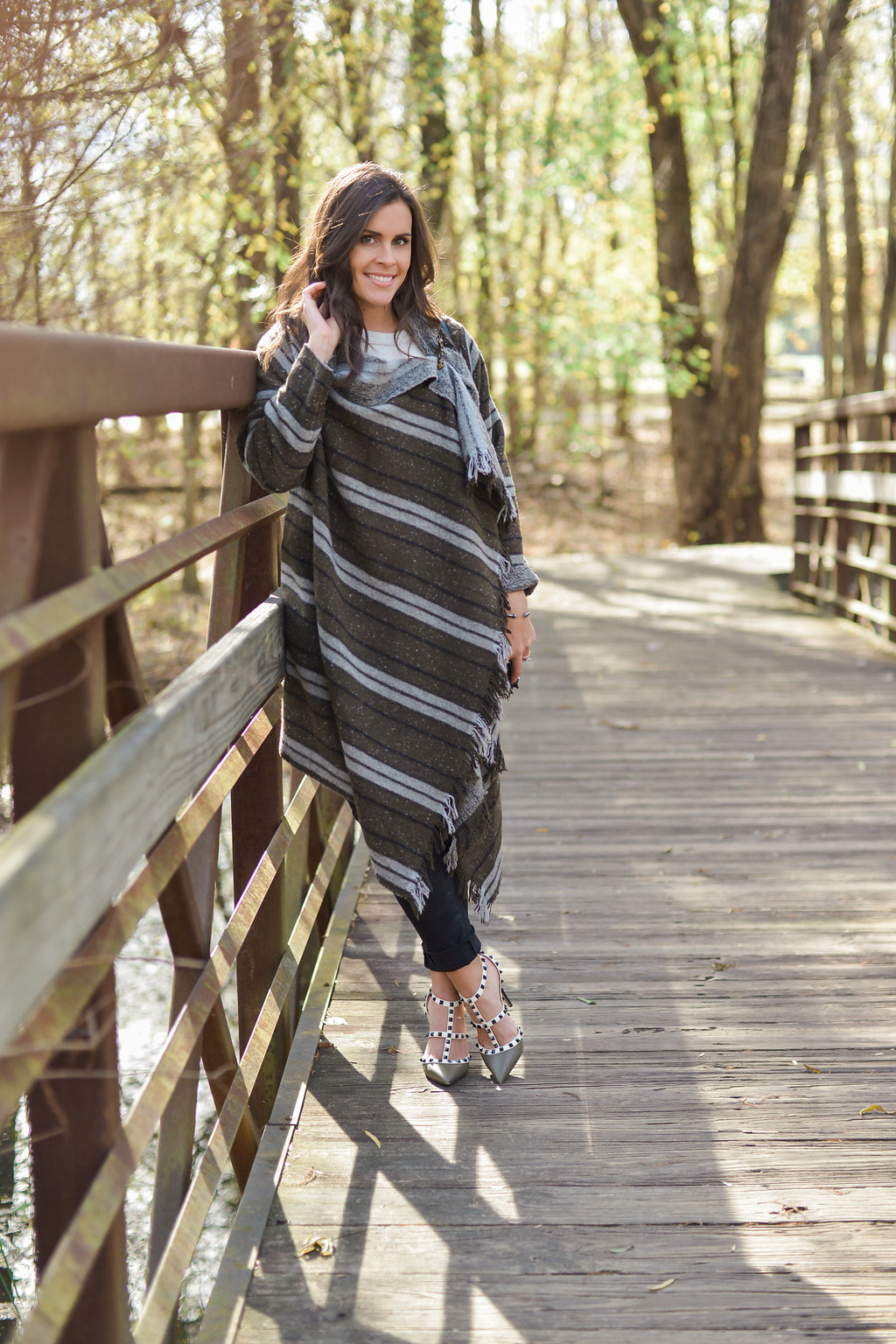 The Breakdown:
I ordered these shoes a while back from Intermix. I love the rockstud heels, they are the perfect height and very easy to walk in. I am a huge fan of olive green and knew I had to get this shoe when I saw it. I got this poncho at Maison Scotch. I had never heard of that store; it is the sister store to Scotch and Soda which is a men's store that I have shopped at for my husband. The woman's store is incredible, I loved so many pieces. When I was looking up the Maison Scotch brand I notcied it is sold at Shopbop, very exciting!
This winter is all about ponchos and bulky sweaters for me, they are perfect for winter because you can feel bundled up while looking chic. This blanket poncho is by far my favorite purchase of the winter, plus it is olive green, gray and black, it couldn't match my wardrobe any better!
sweater | J Brand
Live votre rêve!
One of my favorite things about this poncho is the broach that it came with, allowing the poncho to be styled in many ways. You can see in the pictures I pinned the poncho closed in front, draped it across my chest and left it open. Do you have a favorite look?