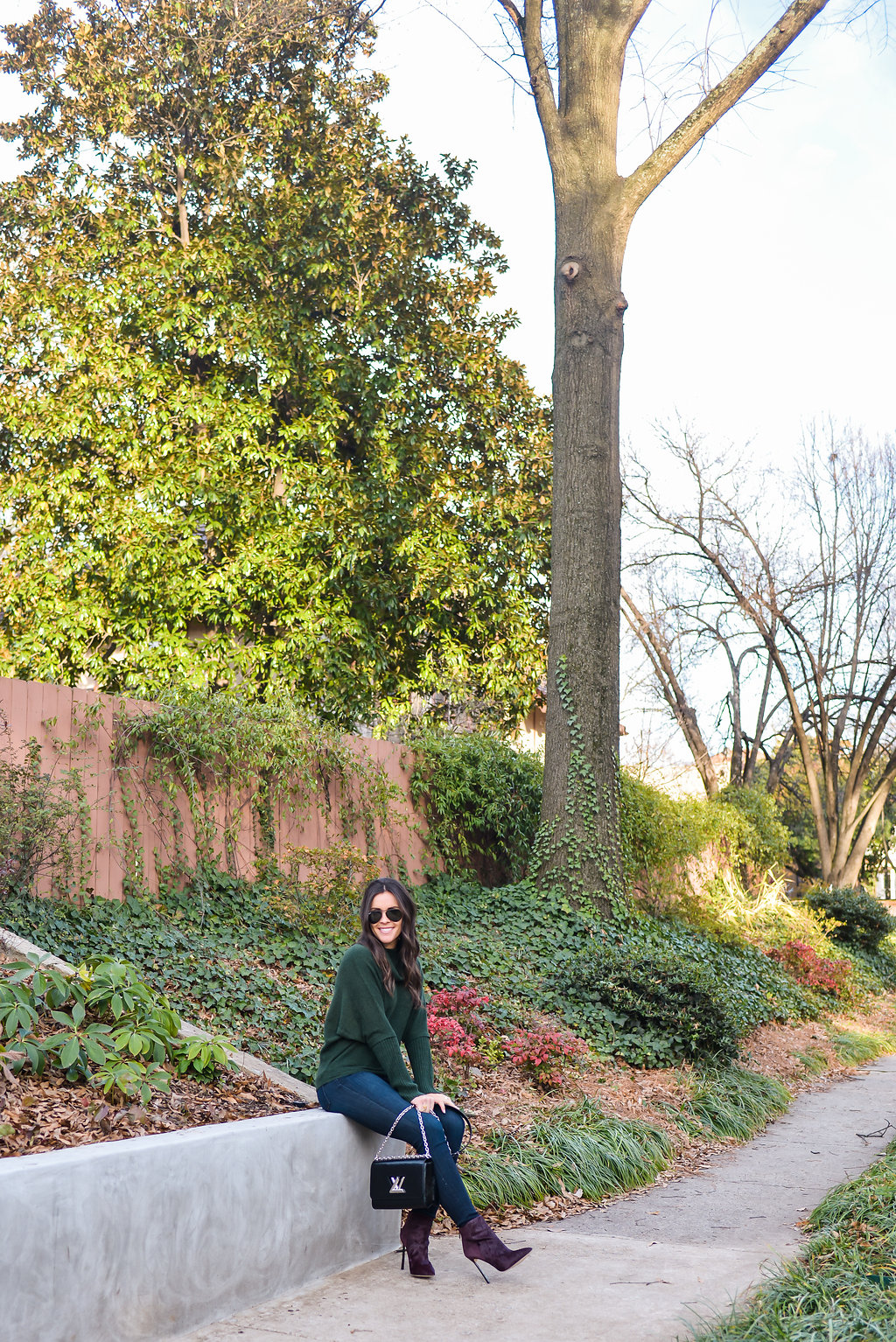 It looks like fall in this picture but I promise this is from last week and it was January! Certain trees and shrubs here still look beautiful, even after the half inch of snow we got 🙂
I absolutely love this background with this outfit. The color of my heels and sweater really brings out the color of the foliage.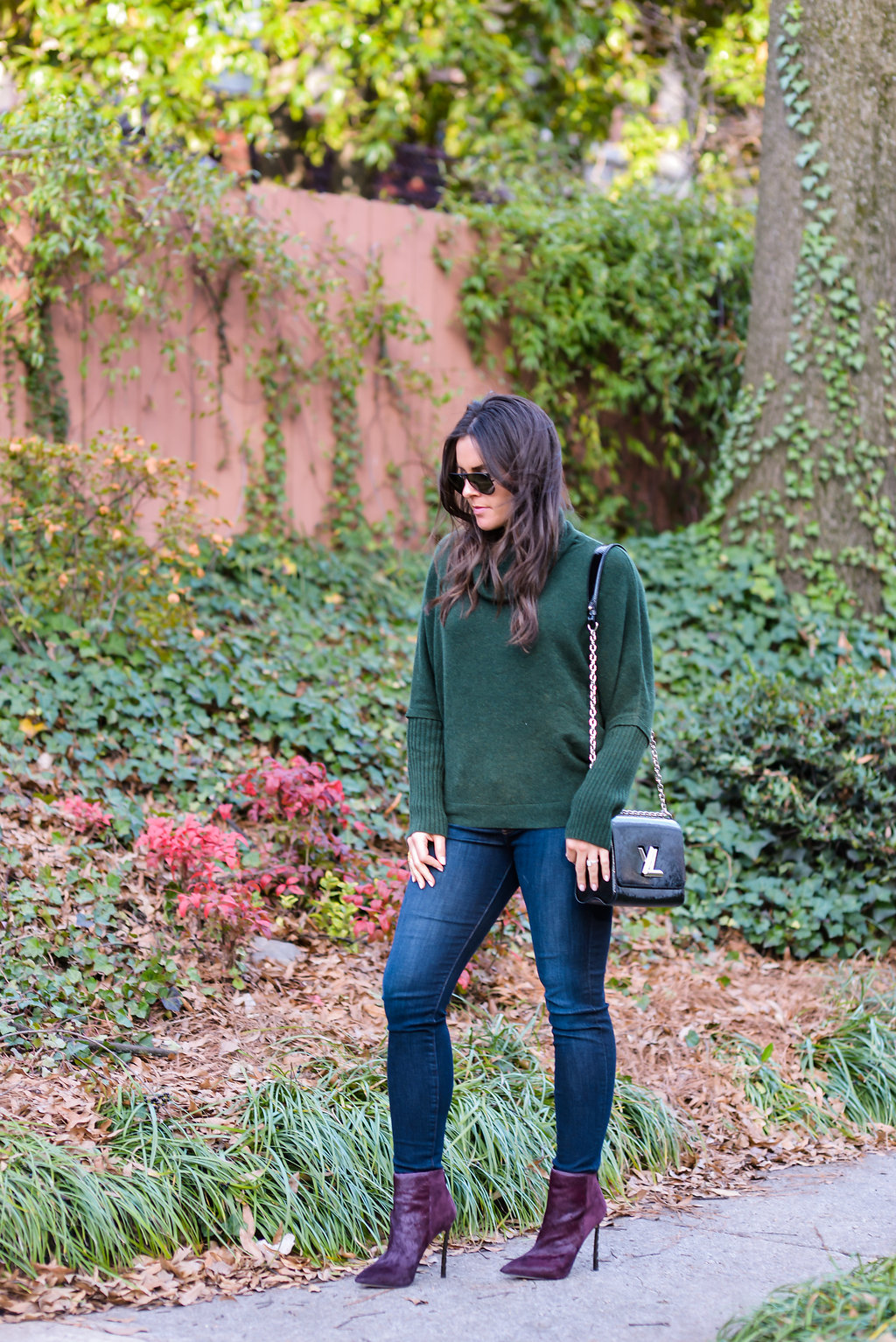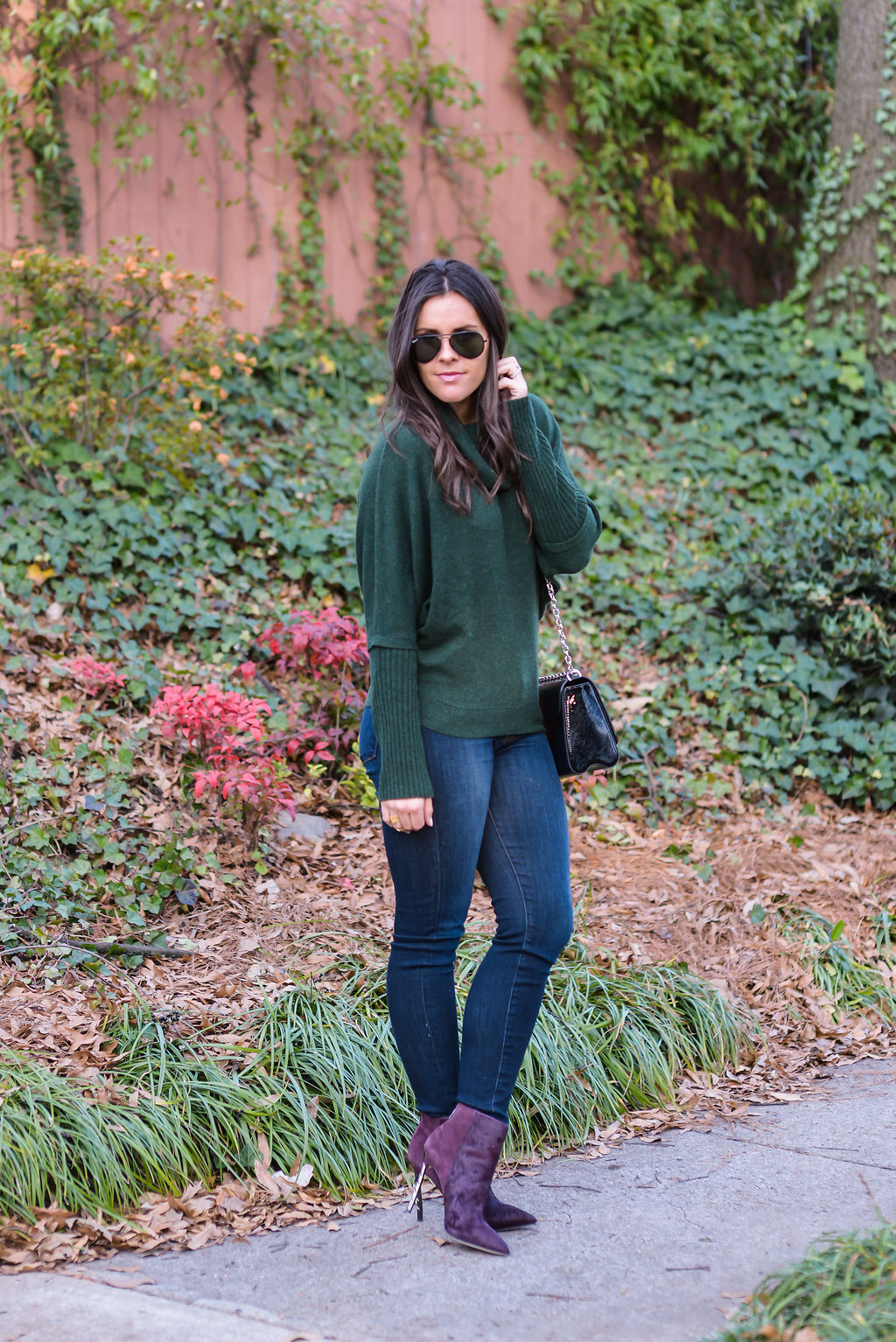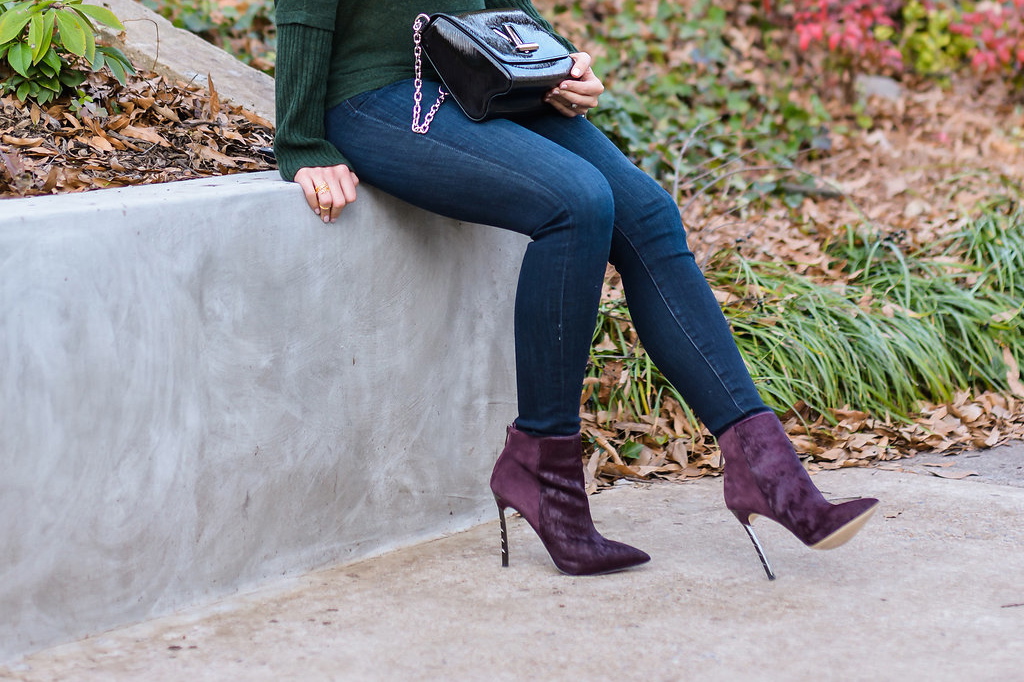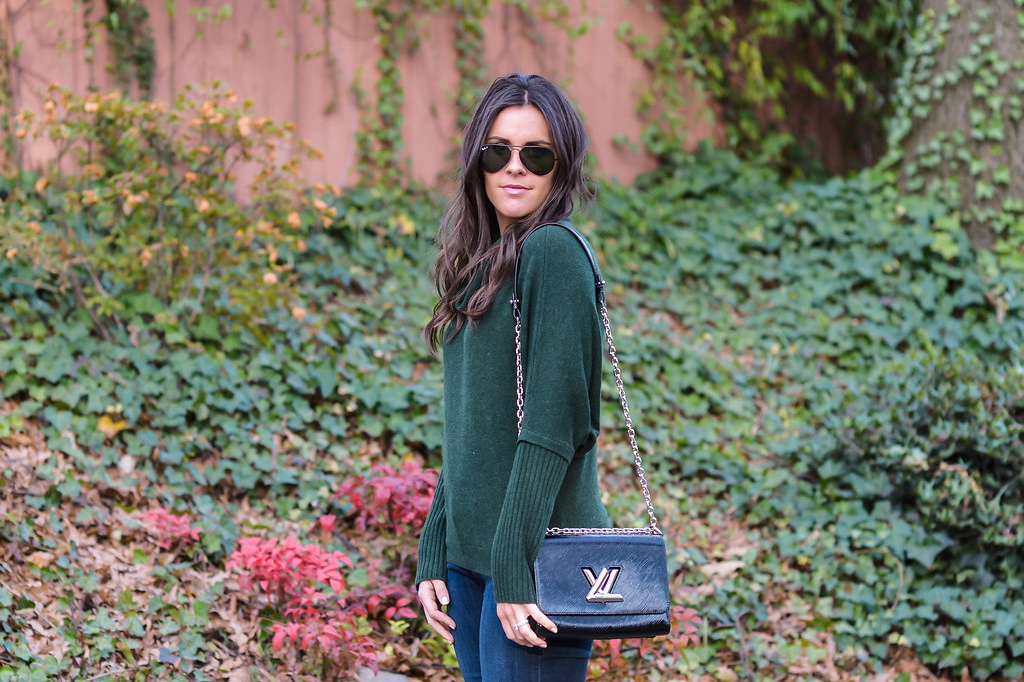 I feel like aviator sunglasses must be the most universally flattering shape. I shied away from purchasing Ray-Ban aviators for a very long time because everyone had them in some shade or another. These
Prada
ones were my alternative but last summer I bit the bullet and got
these
black aviators and I love my decision! These have definitely become my everyday shades.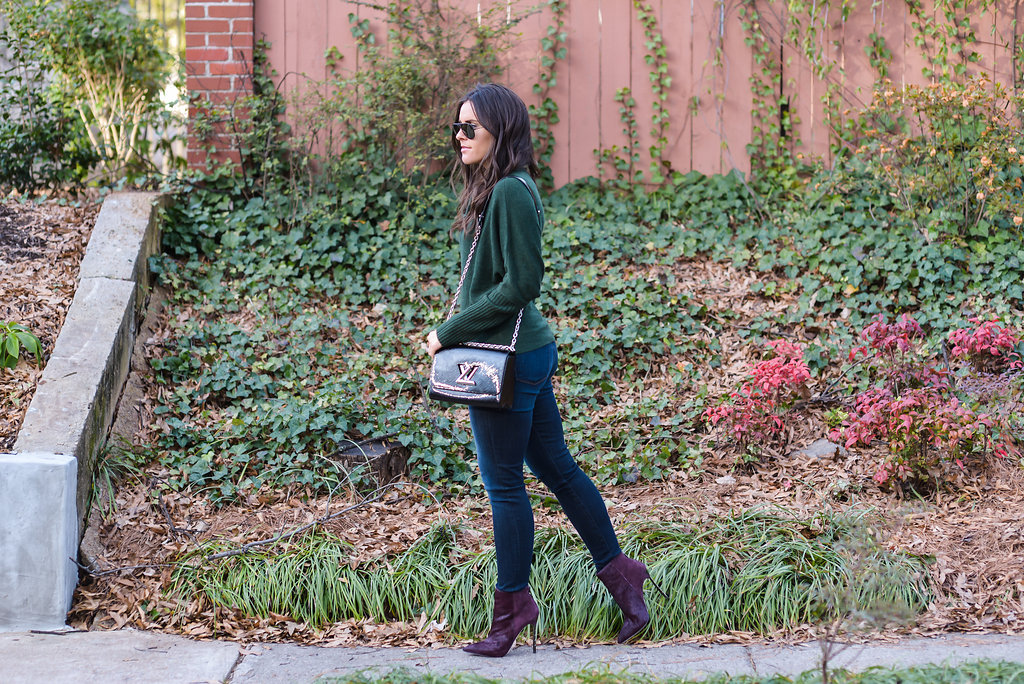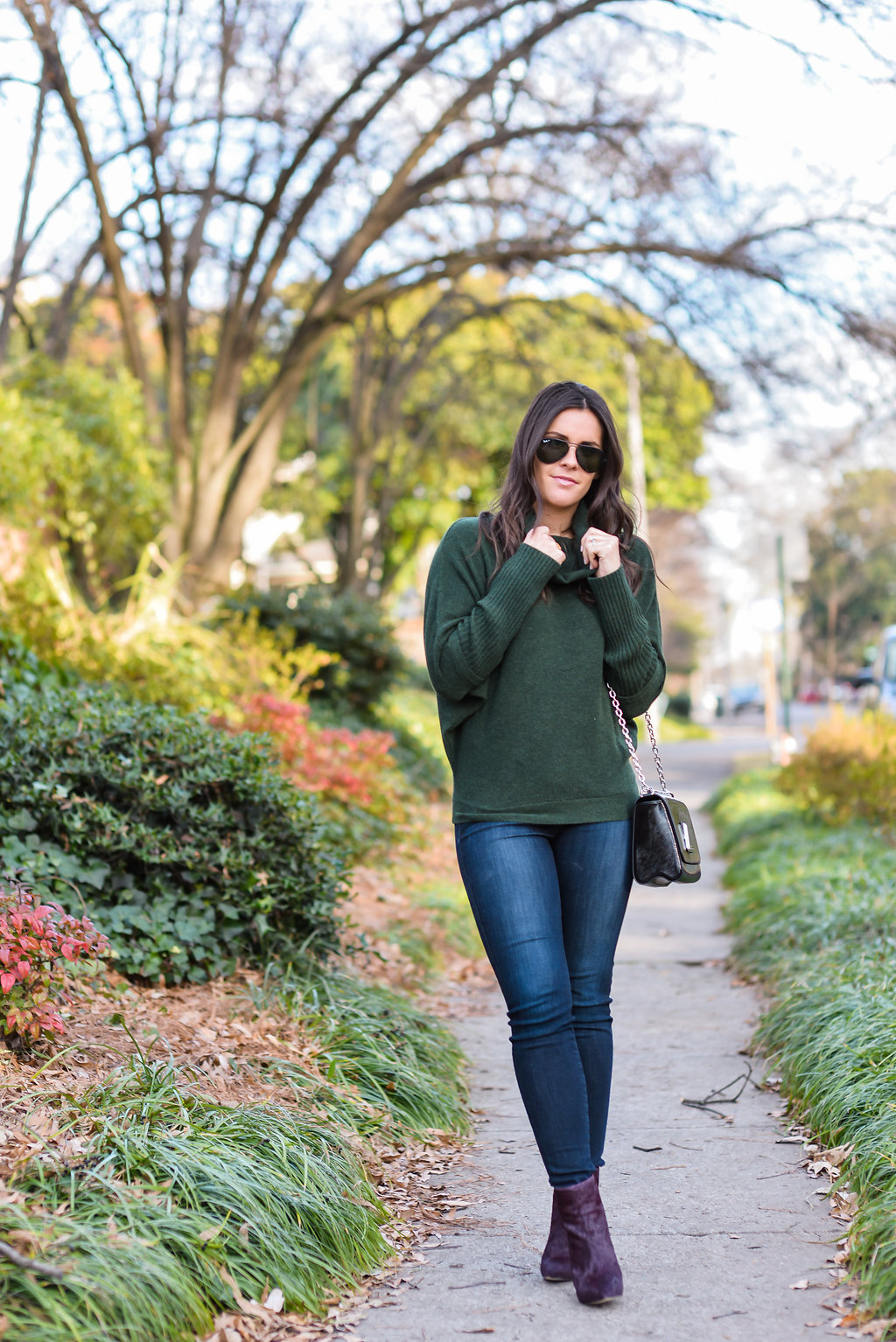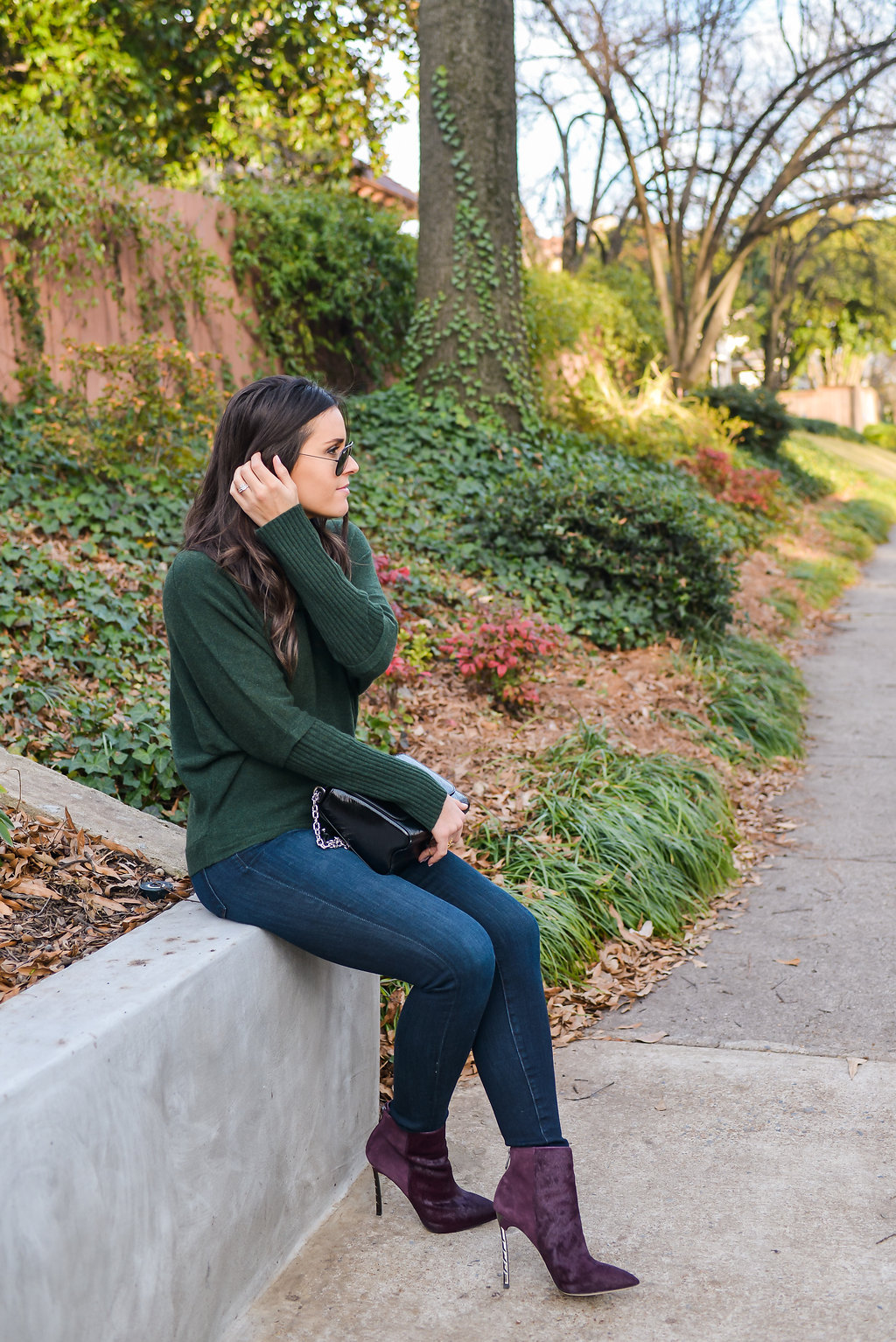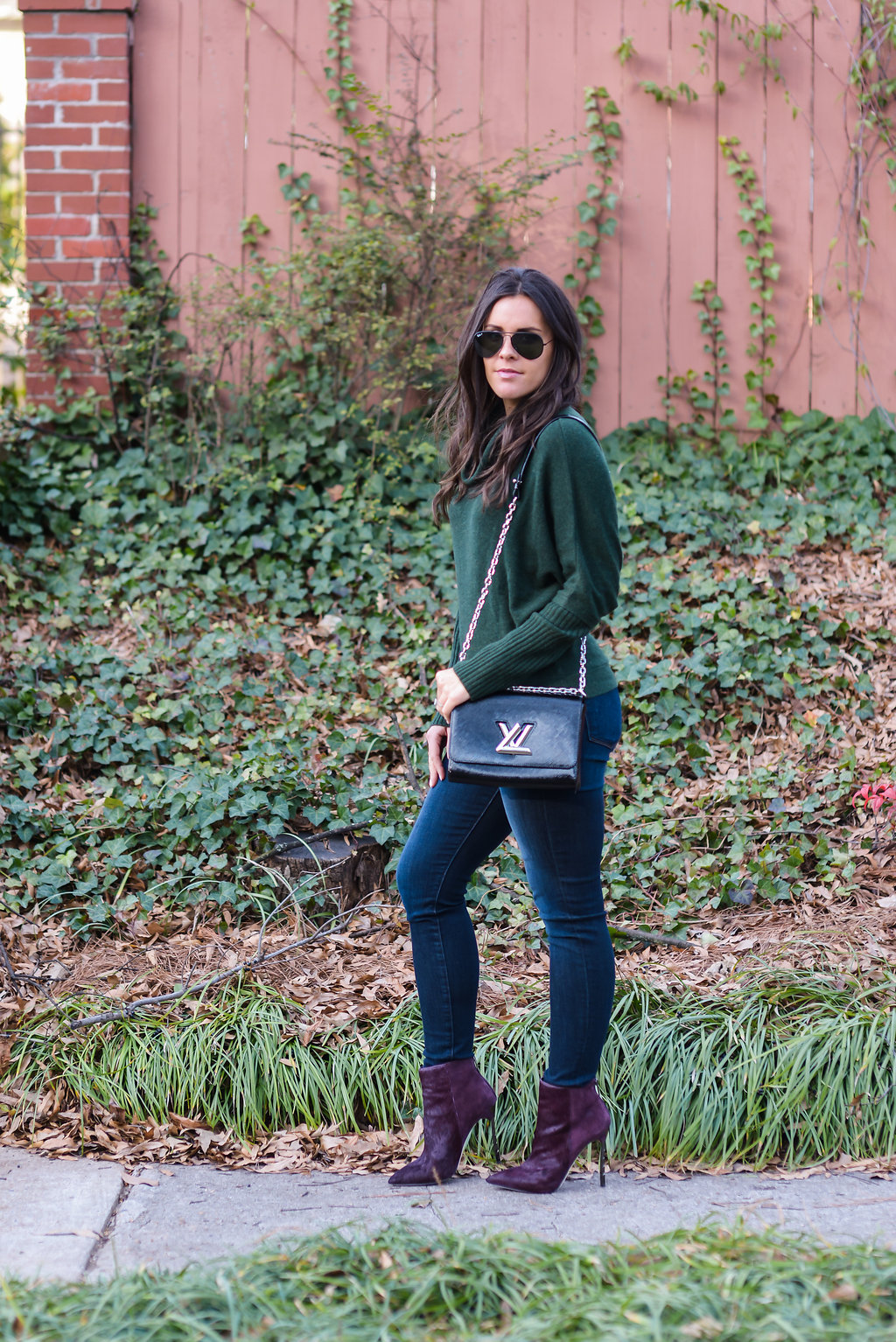 The Breakdown:
When I got these shoes, I decided to pair them with this forest green sweater. The fur on the boots and the turtleneck of the sweater made me feel ultra cozy. I had tried on both black and gray jeans, distressed and regular, but decided the solid navy jeans kept the look clean and classic. I also like that the navy jeans add another jewel color. This bag is a classic shape and it brings out the metal in the heel of this shoe.
sweater | Sofia Cashmere
jeans | J Brand
sunglasses |
Ray-Ban
"Original Aviator" in black/gray

Live votre rêve!