I really like hats but I don't wear them often. It is hard to remember I even own beanies when the temperature gets warmer. I wore this jeweled hat quite a bit this winter and I am looking forward to wearing it this spring.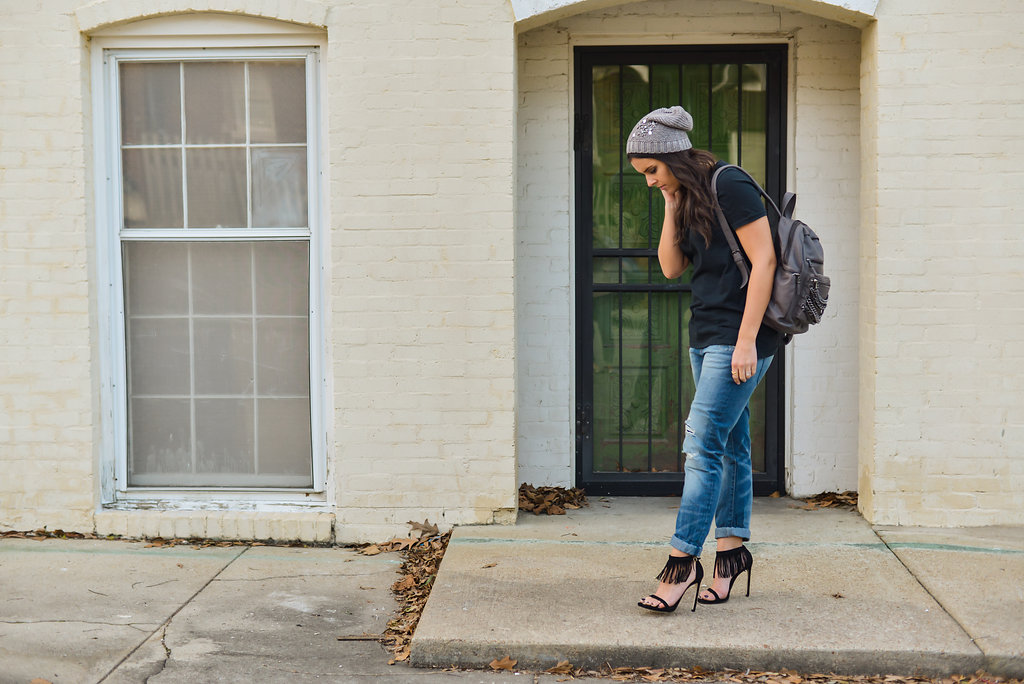 I love looking at the fringe on these shoes! I need to be careful while I am walking to not look down too much!
I love mixing metals!
The Breakdown:
jeans | Zara
Live votre rêve!