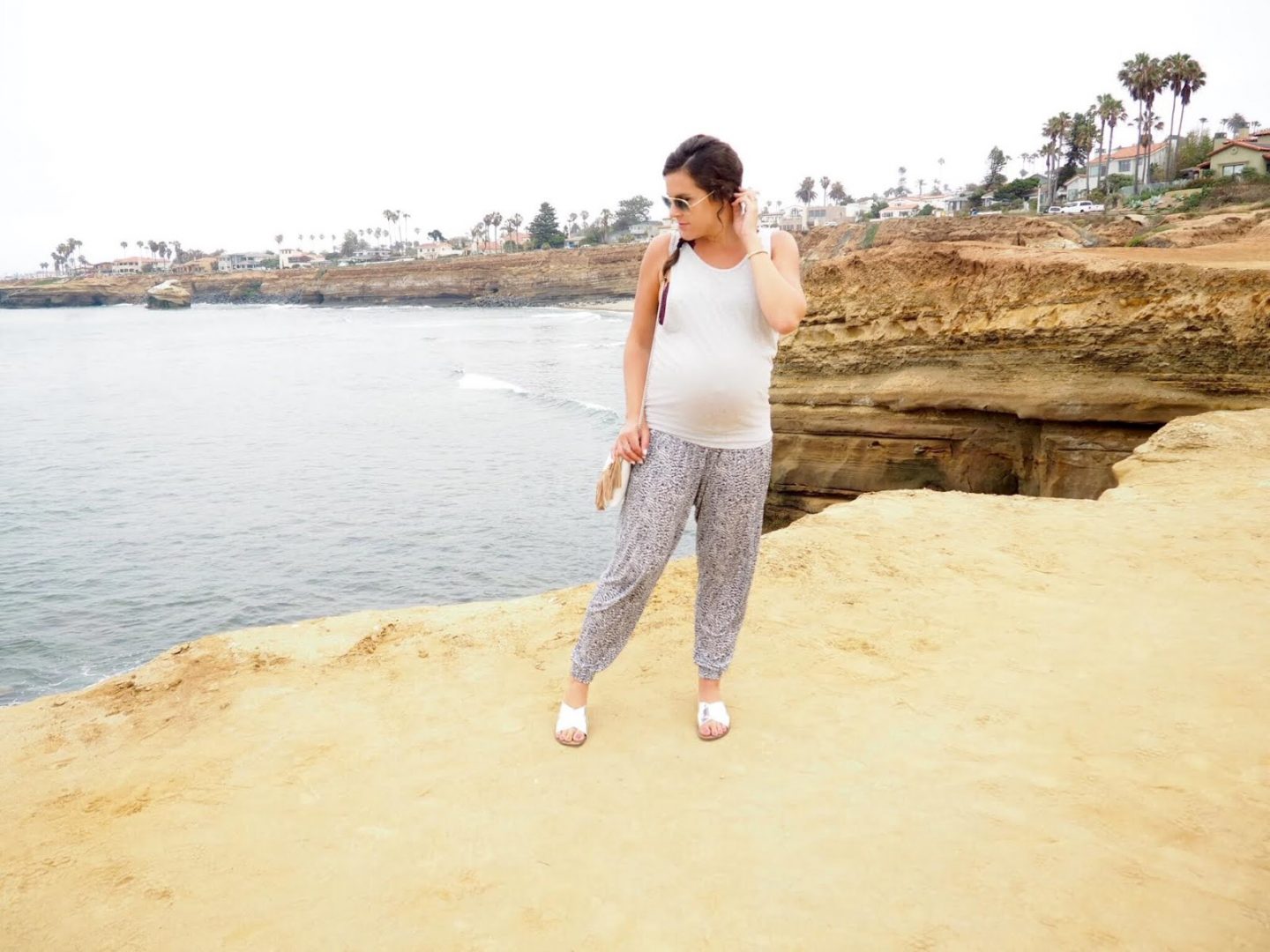 The colors and texture of these cliffs were gorgeous, not to mention being able to see the waves crash below. I could have stayed here all day. This area is really close to my cousins house in San Diego where I was visiting for a few days.
My mom, sister and I went to California last week to visit our family in San Diego and catch up on baby things, my cousin is due 3 weeks after me!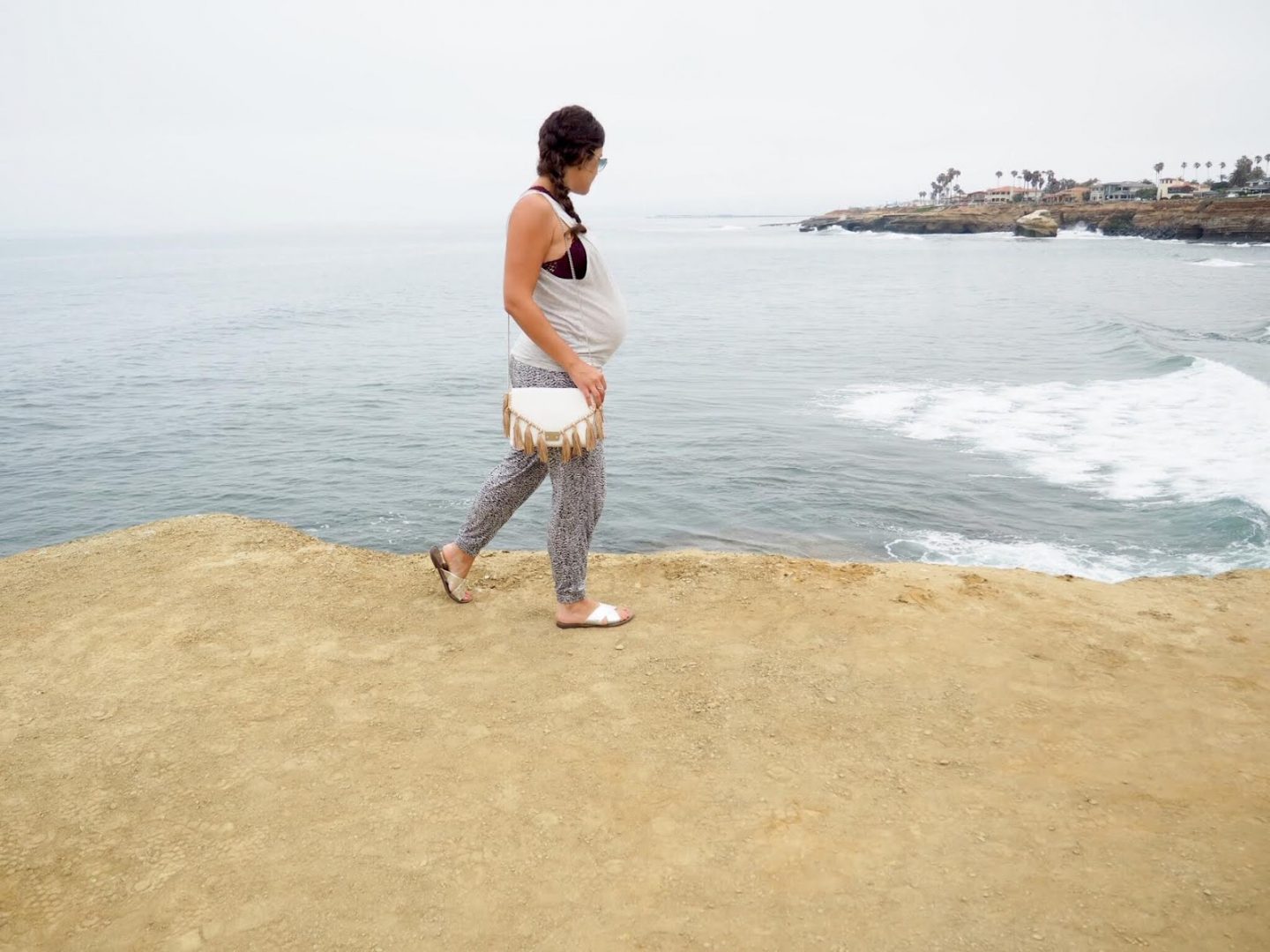 I look really close to the edge in the pictures. It makes me nervous looking at them but while I was there it didn't seem like I was near the edge at all.
Can you imagine being able to see this every day? I do love the mid west and our flat farm land that surrounds the area but it would be nice to see the ocean too.
The Breakdown:
tank | Helmut Lang
bag | Loeffler Randall
bracelet | J. Crew
sandals | Sam Edelman from TJ Maxx
Live votre rêve!