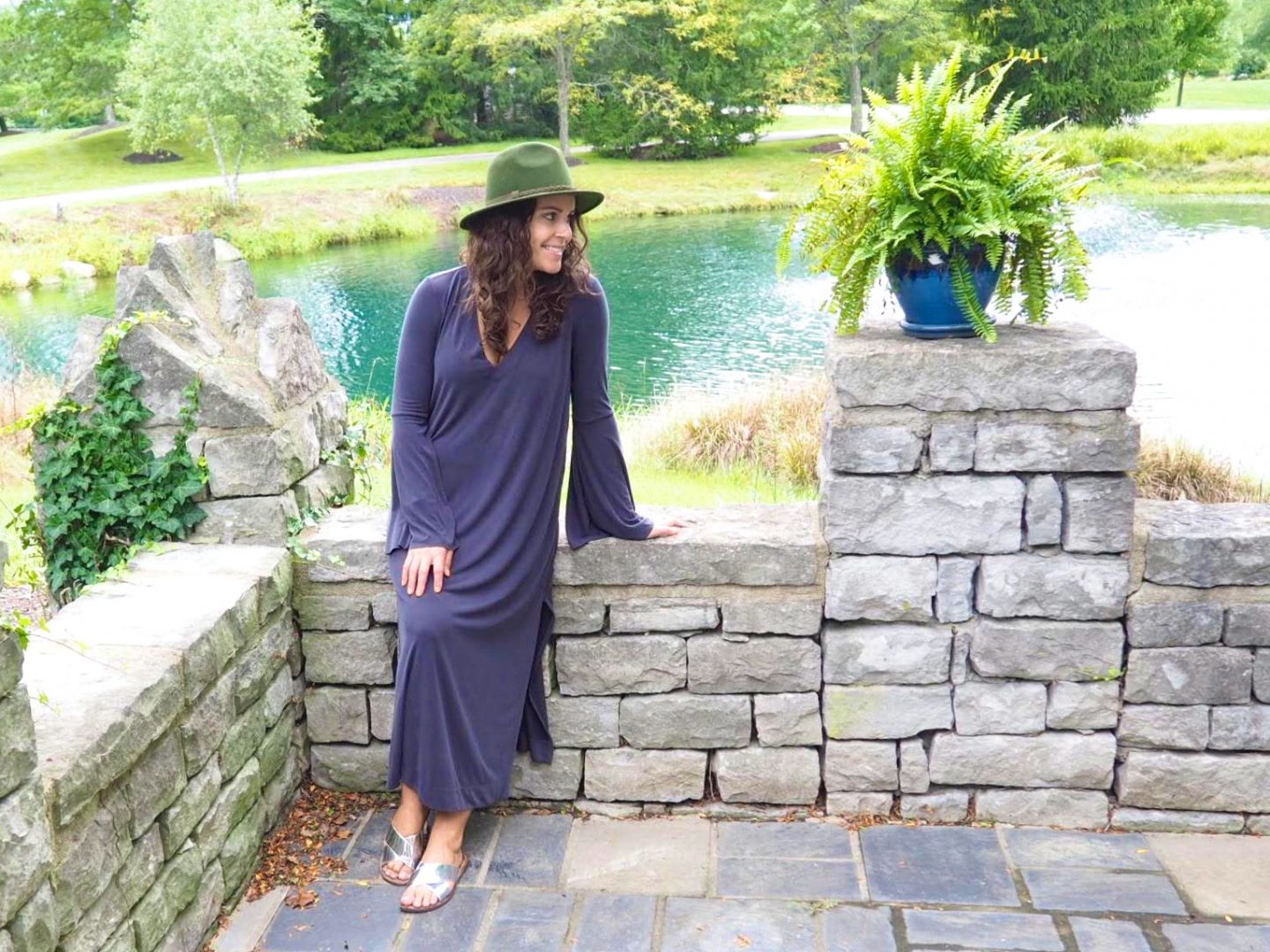 It has been over a week and I am finally writing this blog post! Every time my baby is asleep I try and get a little bit done but it's never enough time! Right now we are sitting outside, the sun has already set and my little guy is enjoying the sky, giving me time to write 🙂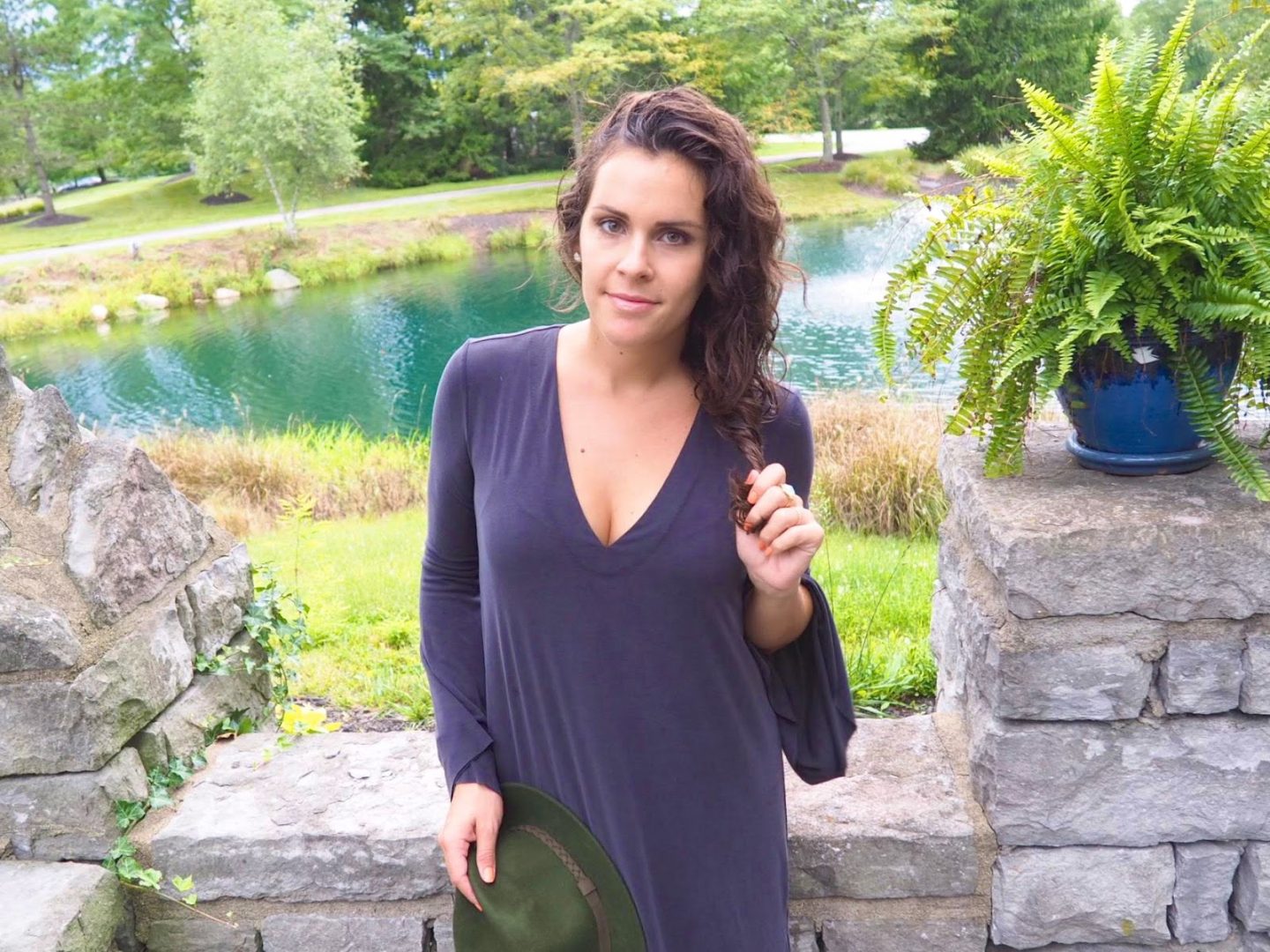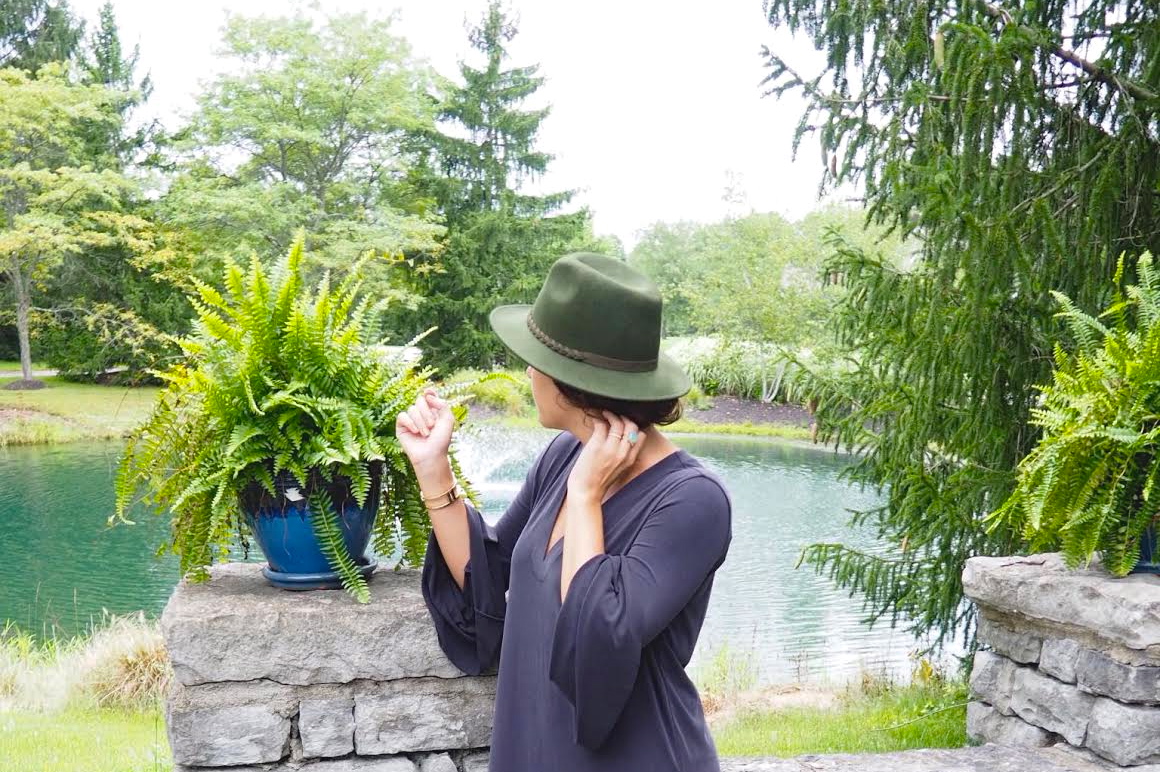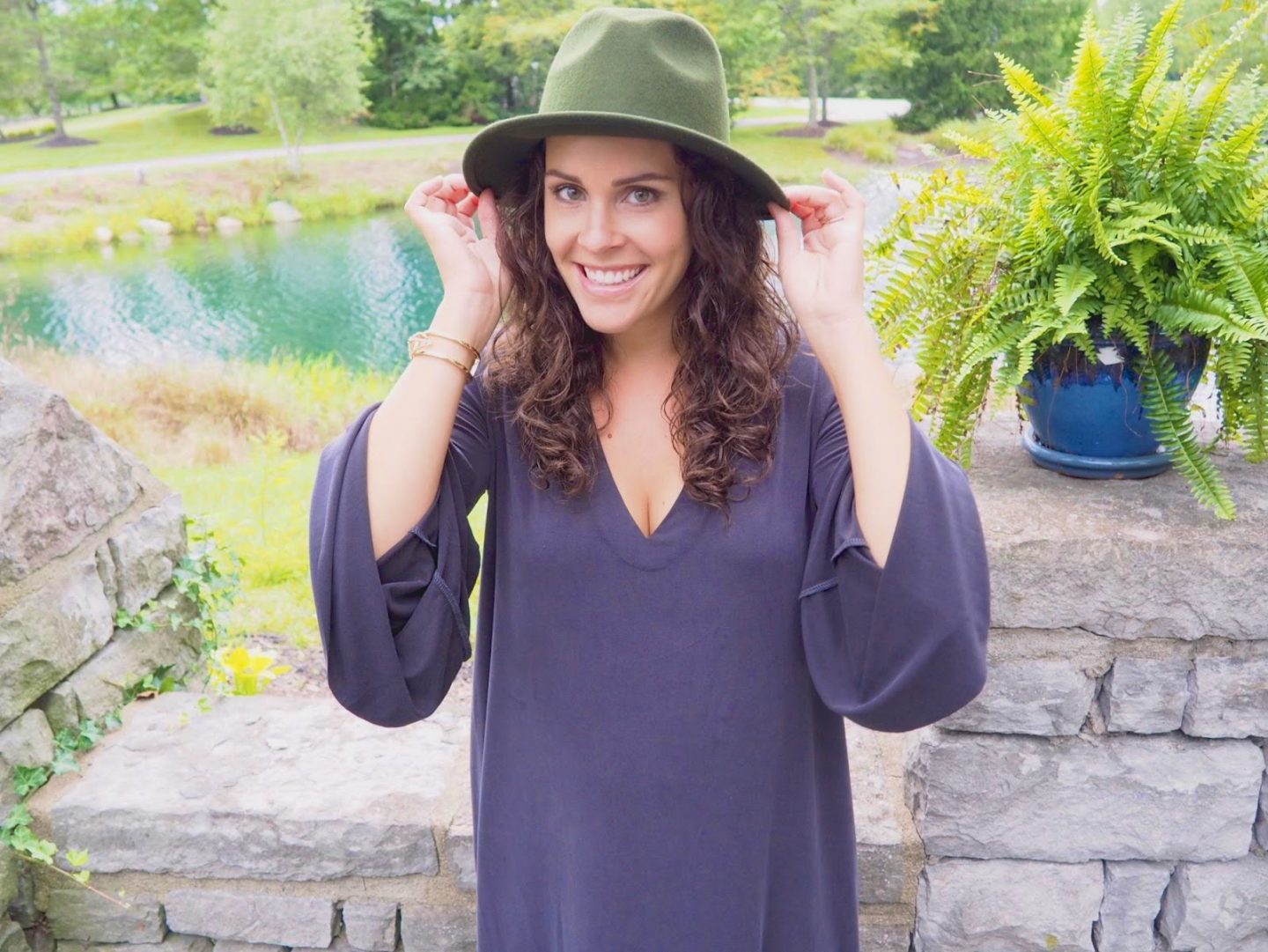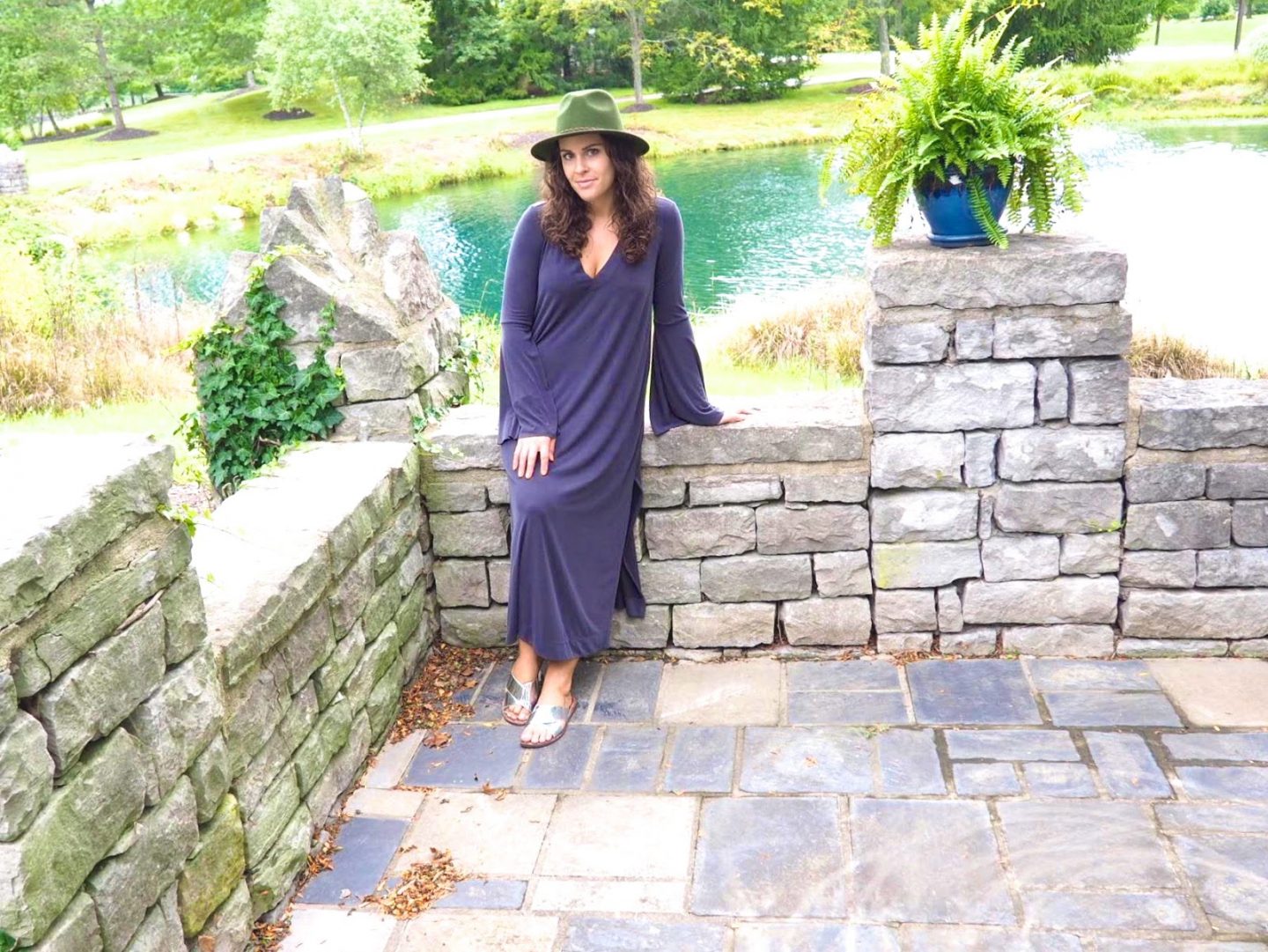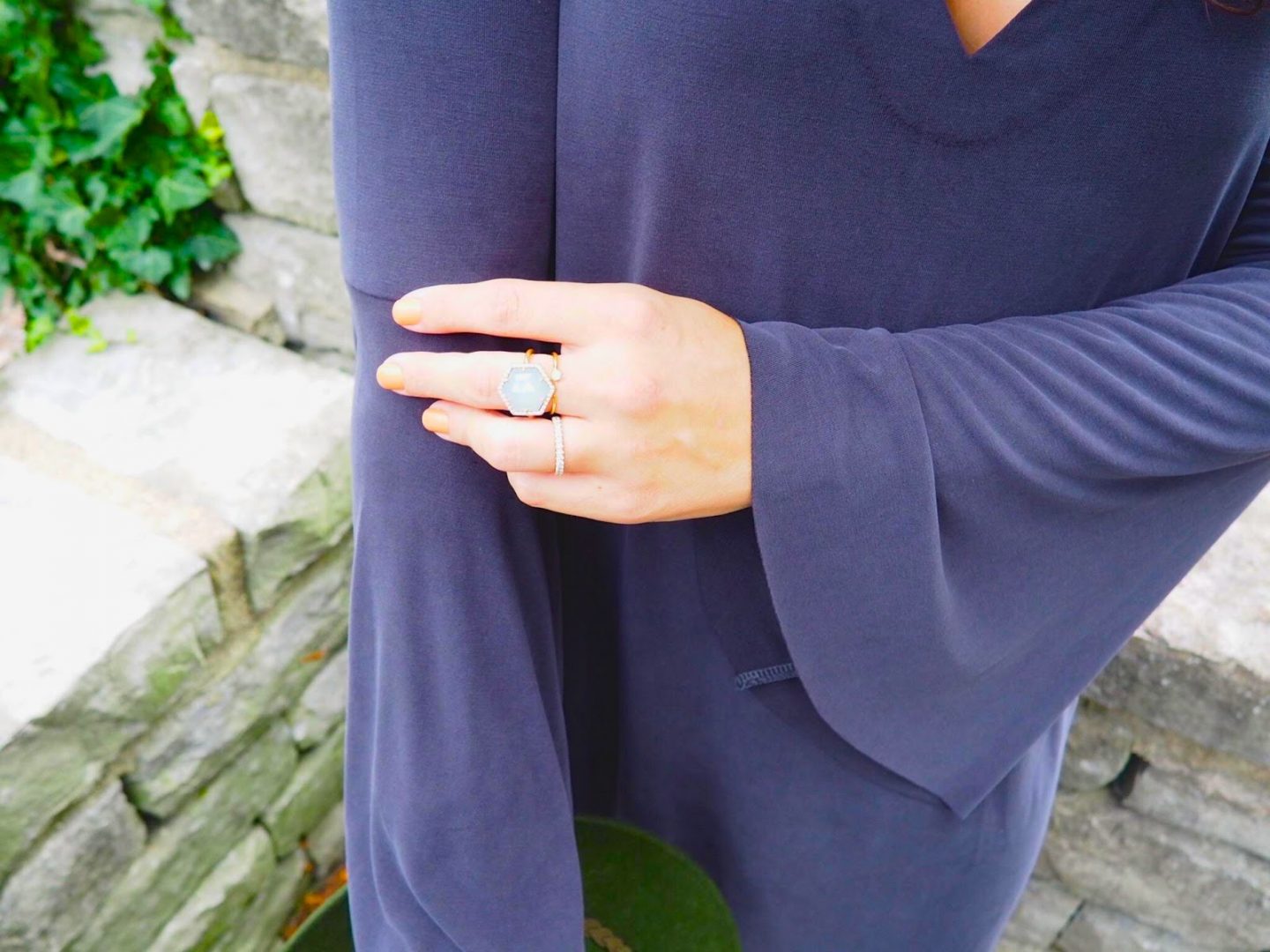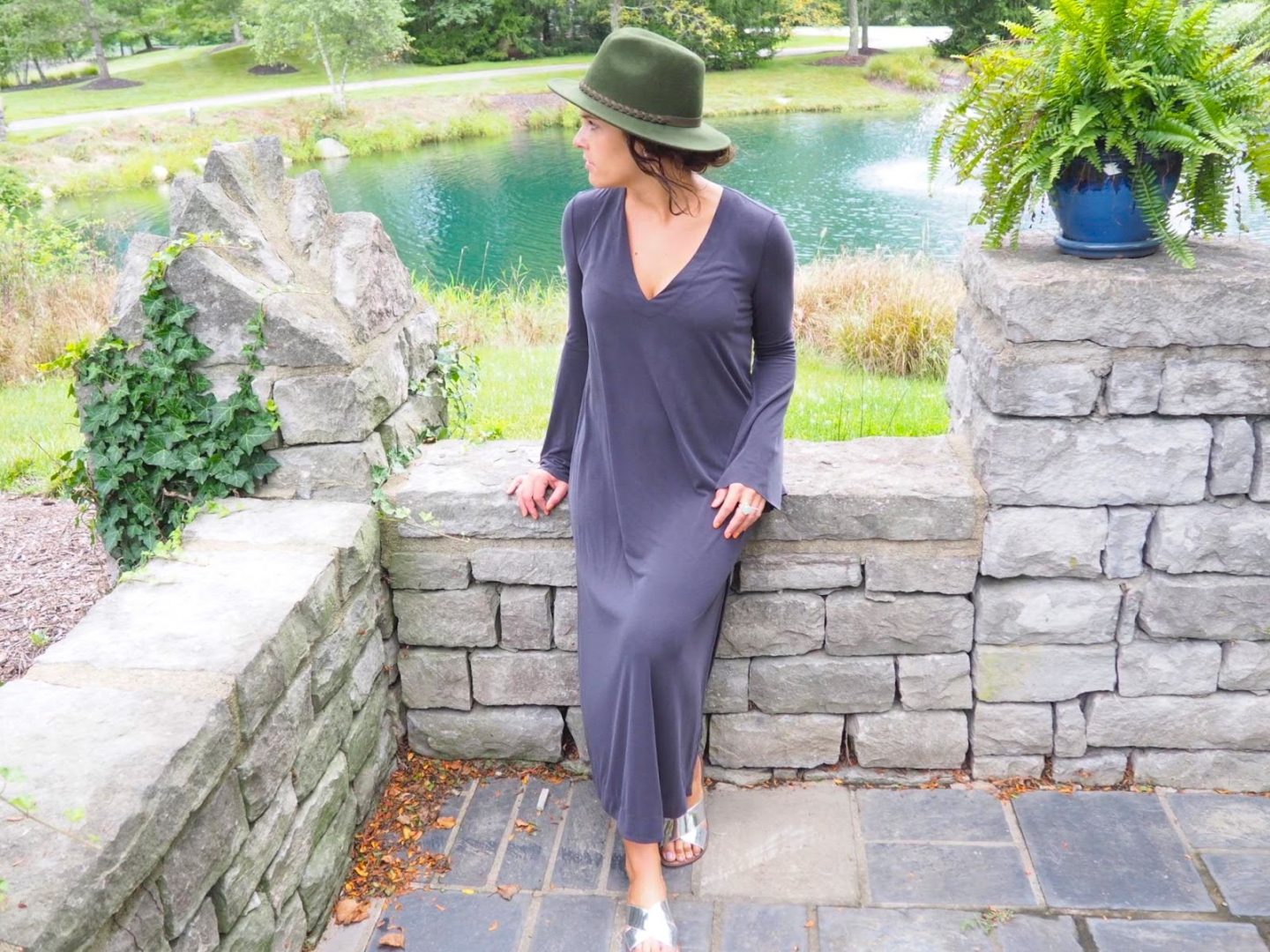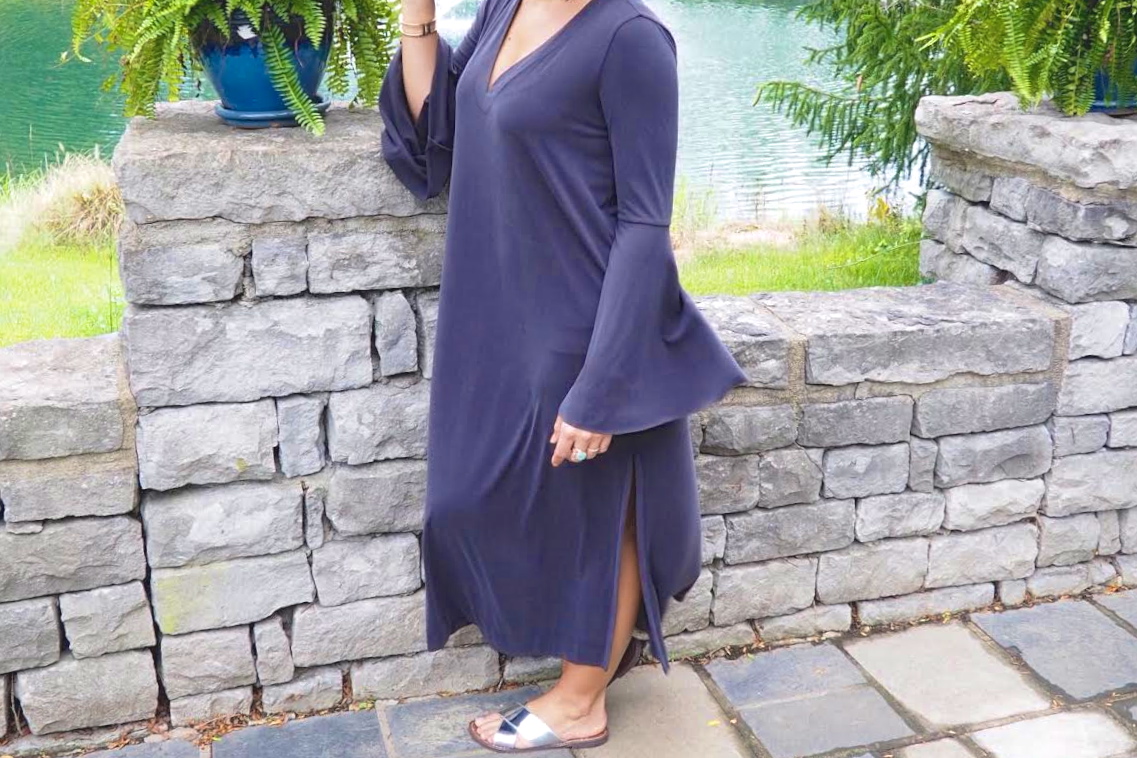 Finding clothes that drape nicely is my key. I'm 4 weeks post baby and look about 5 months pregnant, this loose fitting dress drapes right over my left over pooch.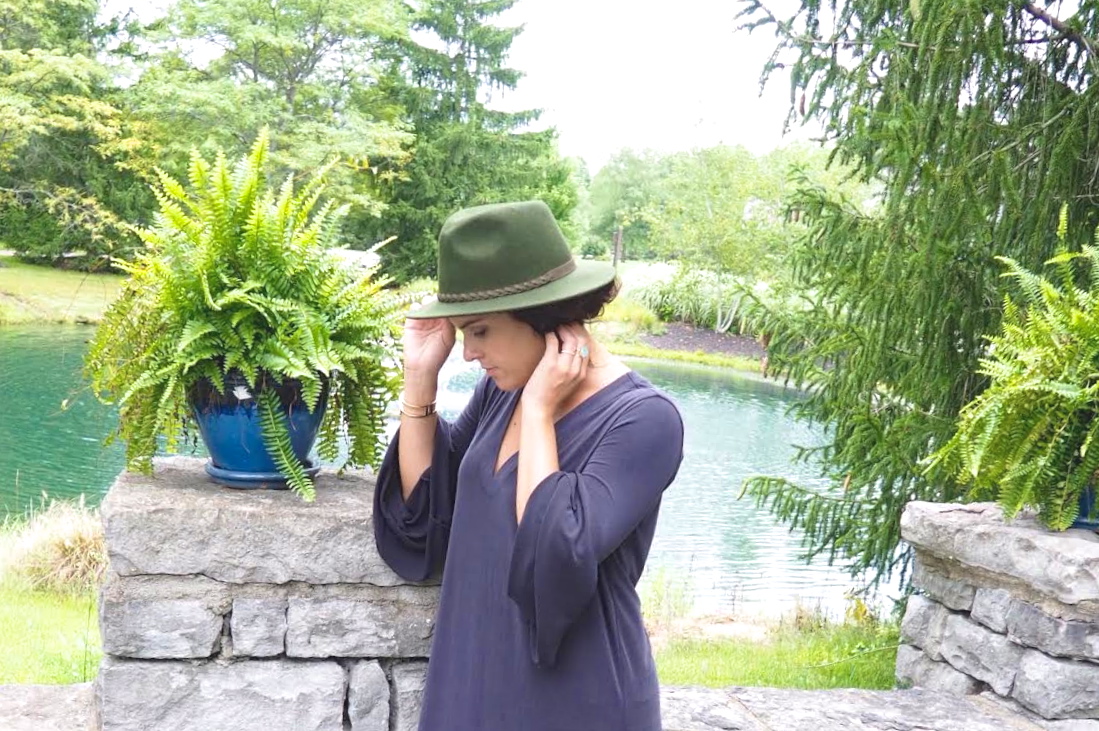 This dress doesn't photograph as well as I thought it would. In person, it's a bit more flattering due to the slits on the sides of the dress and the back is open to show some skin. This dress does look a bit like a bag but it is so comfortable I don't even care. I really love the bell sleeves on this dress. I am a little behind on wearing this trend but I am a fan and I hope to find some more tops with bell sleeves. This dress is from

Nordstroms

Rack so I can't find a link to buy it but I tagged some other cute bell sleeve dresses.
It had been storming on and off this day and my curly hair was frizzing out of control. I started with it down in the pictures and I couldn't even last a few minutes before I twisted it up into a low bun. This adorable green hat is the perfect thing to wear to cover up my crazy hair. This hat is also getting me a little excited for fall. Only a little.
ring | Olivia & Grace 'Hexagon Pave Ring in Aqua' from

Rocksbox
earrings | Slate 'Marble Stud' from

Rocksbox
bracelet | House of Harlow