Yesterday I was invited to attend the Kendra Scott airstream jewelry tour. They are making a few stops in the mid south and one if them was at The Shops at Saddle Creek. Have you guys ever been to an airstream event? I hadn't and I must say my first experience was fabulous (and hot! 95 degrees anyone?). There was a super chic bus set up with gorgeous jewelry displays, games, snacks and giveaways.
I chose a rose gold chain because I don't have a lot of rose gold necklaces, plus it matches my wedding band. Picking a stone was a lot harder, there were so many pretty choices, in the end I went with the iridescent drusy inspired by my new nail lacquer.
Don't forget to hashtag your nail pictures, #KSNailedIt
Layering my choker with Kendra Scott.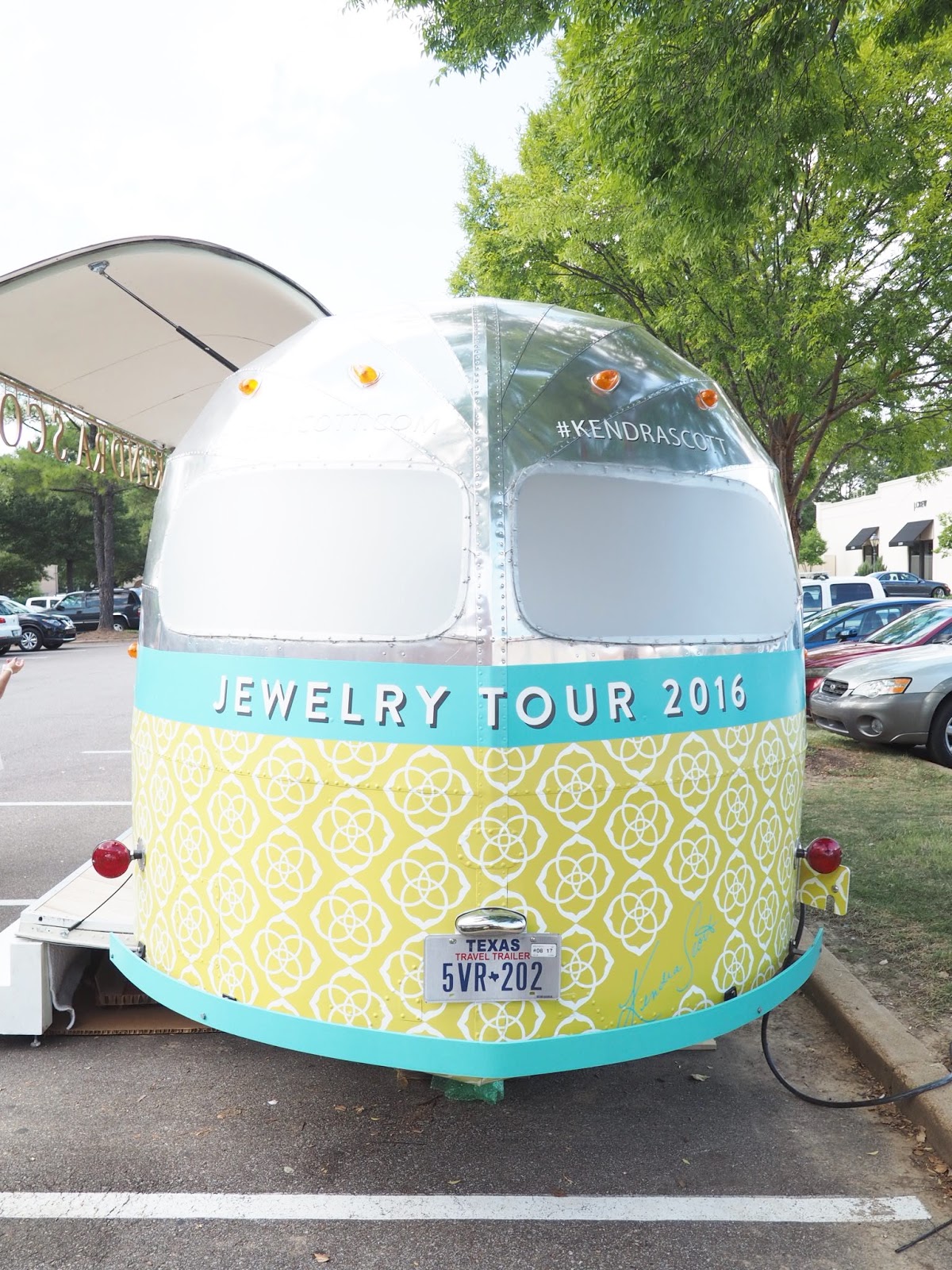 The Breakdown:
I am such a fan of Kendra Scott and I am so happy I was invited to pop into one of their airstream locations. It was great to check out their new fall jewelry and nail lacquers. Not to mention I could have lived in the little bus.
Live votre rêve!