Sometimes my backyard is too pretty not to use as backdrop. I absolutely love these elephant ears, they have pretty much taken over though. I planted them 5 years ago and they have come back bigger every year. The dark veining in the green is beautiful plus the leaves look like hearts!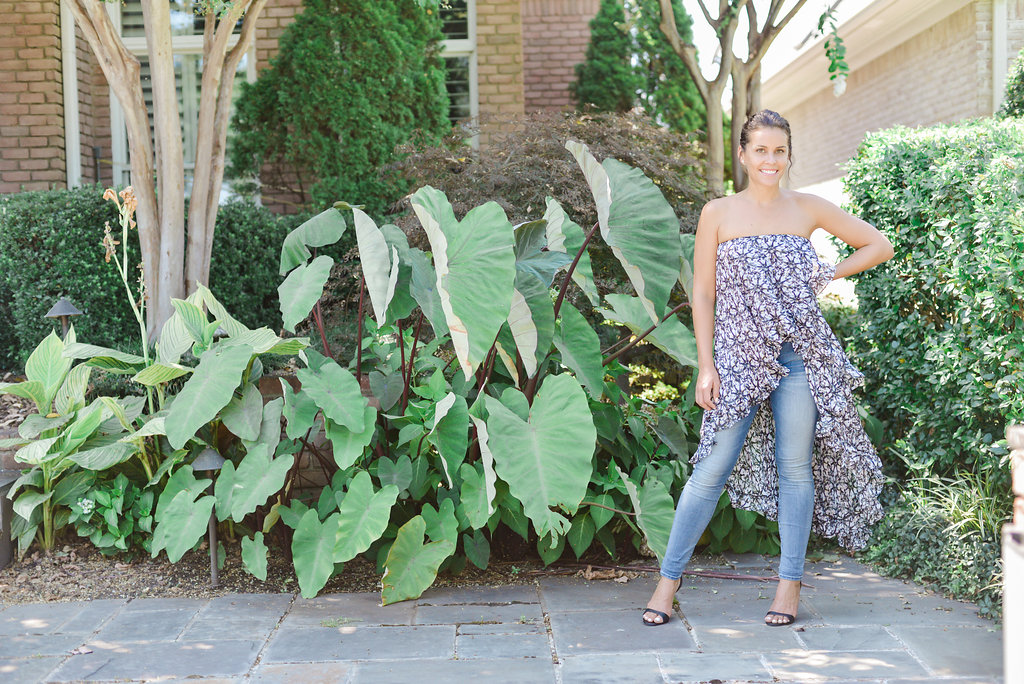 Ear jackets are very popular right now. I am a fan of them, sometimes I wear one in each ear and sometimes I wear one ear jacket and a stud in the other ear. If you don't know what an ear jacket it is, it's an earring that frames the earlobe, it also can be called an ear cuff. You can see in the picture above I'm not actually wearing an ear jacket but I think it somewhat resembles one. I guess I am wearing a wild stud.
The Breakdown:
top | Caroline Constas for Intermix
jeans | J Brand
earrings | Elizabeth Cole
Live votre rêve!