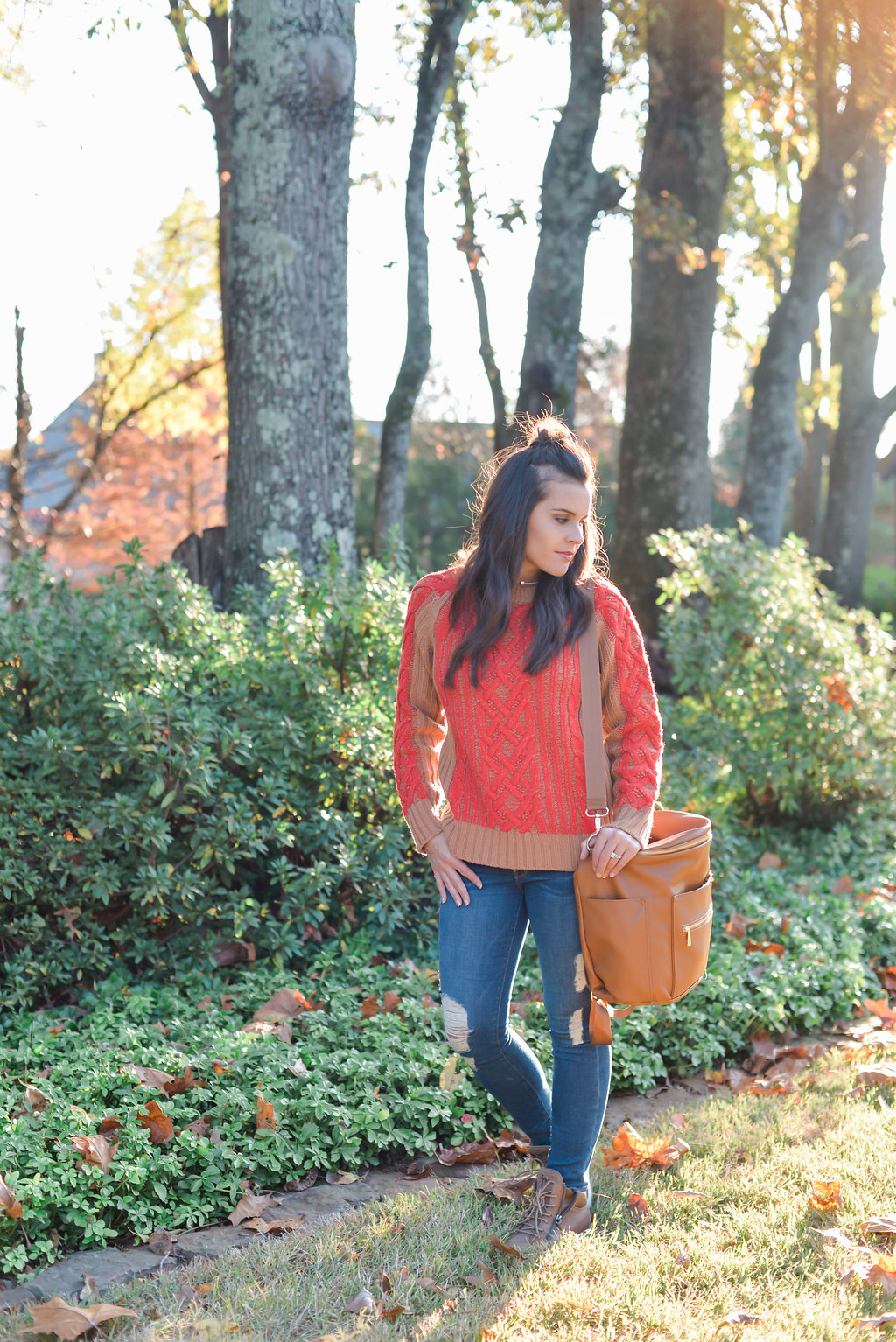 Feeling the winter weather a little too much. I hear so many people talk about how excited they are that the weather is getting cold and that it finally feels like winter. I personally am completely fine with it not getting colder than 45 degrees. That is how cold it was a couple days ago and I was perfectly chilly but not freezing. Yesterday was a different story.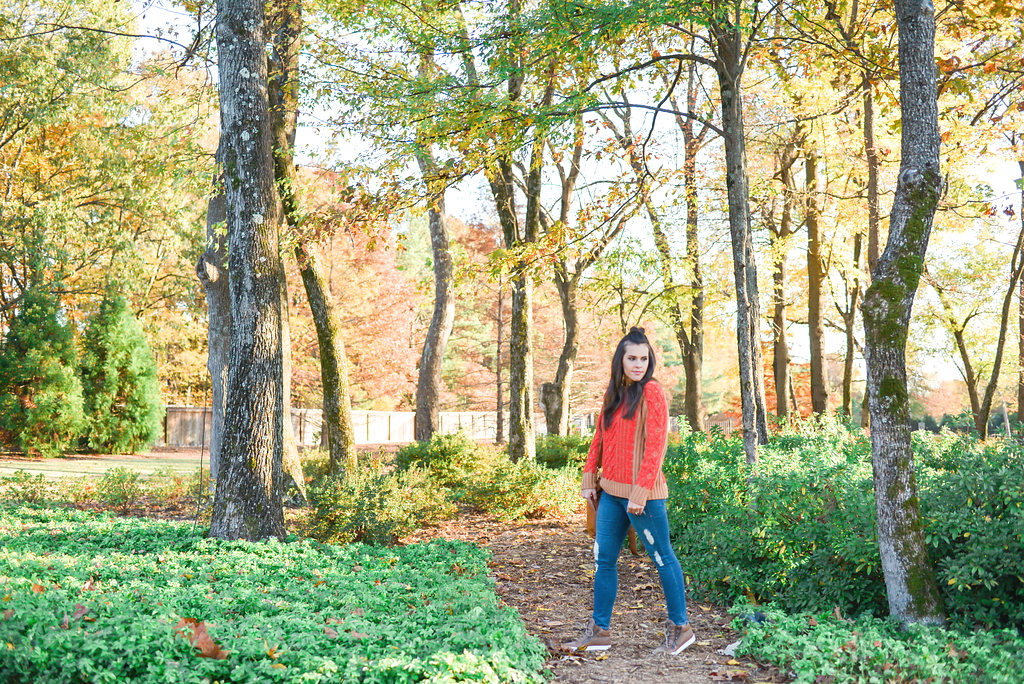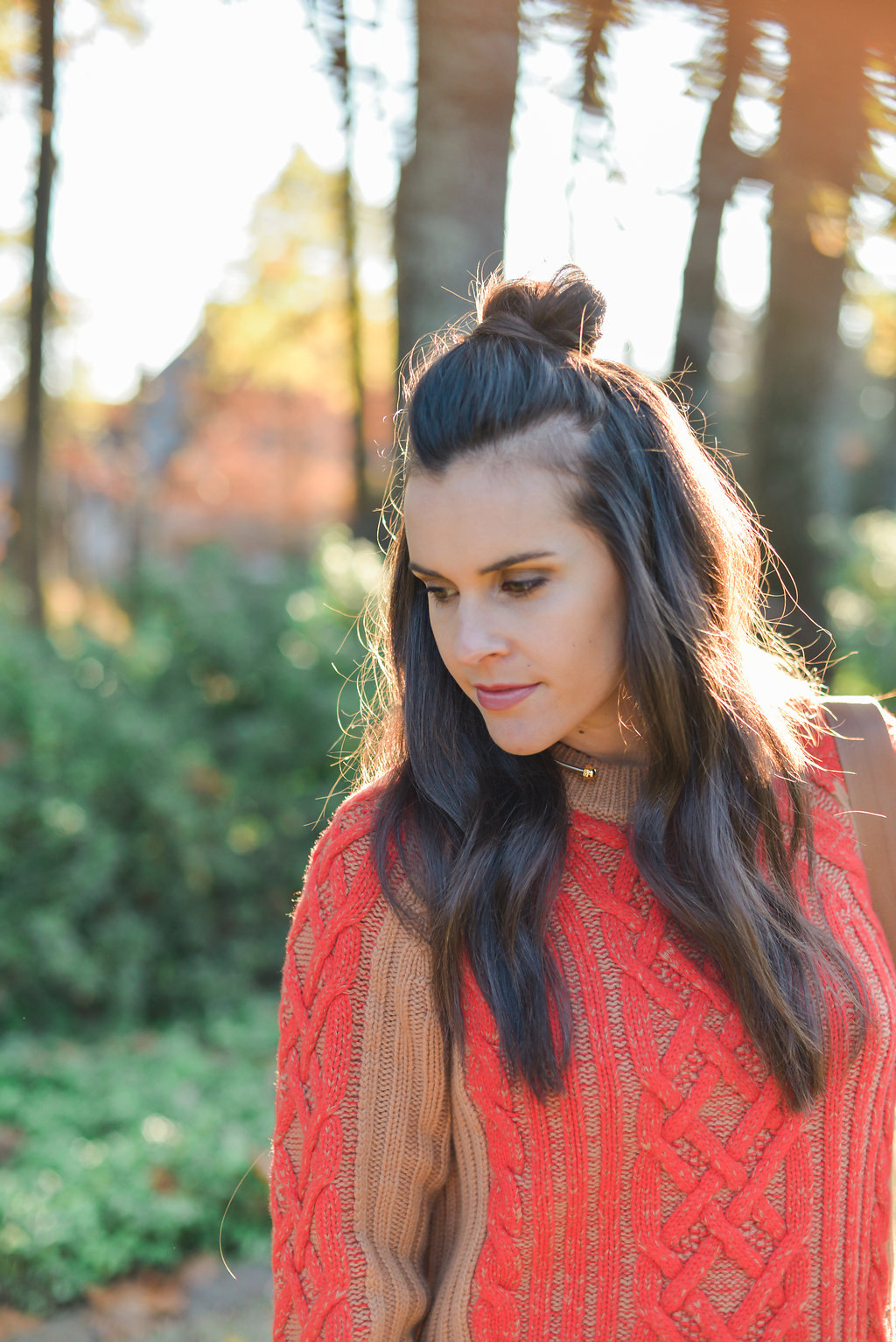 Don't let me trick you, I was so cold outside only wearing this sweater, luckily I wasn't out for too long.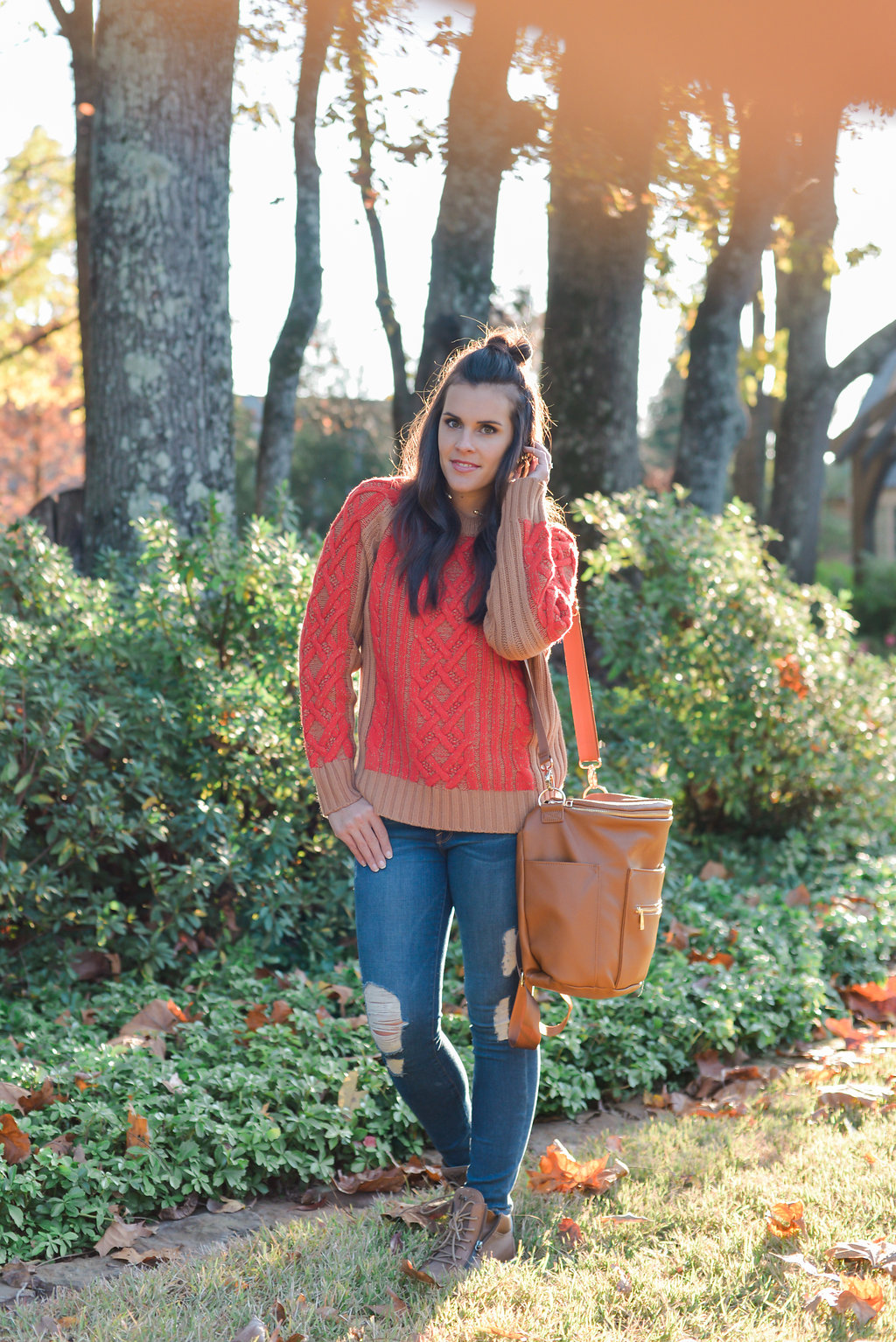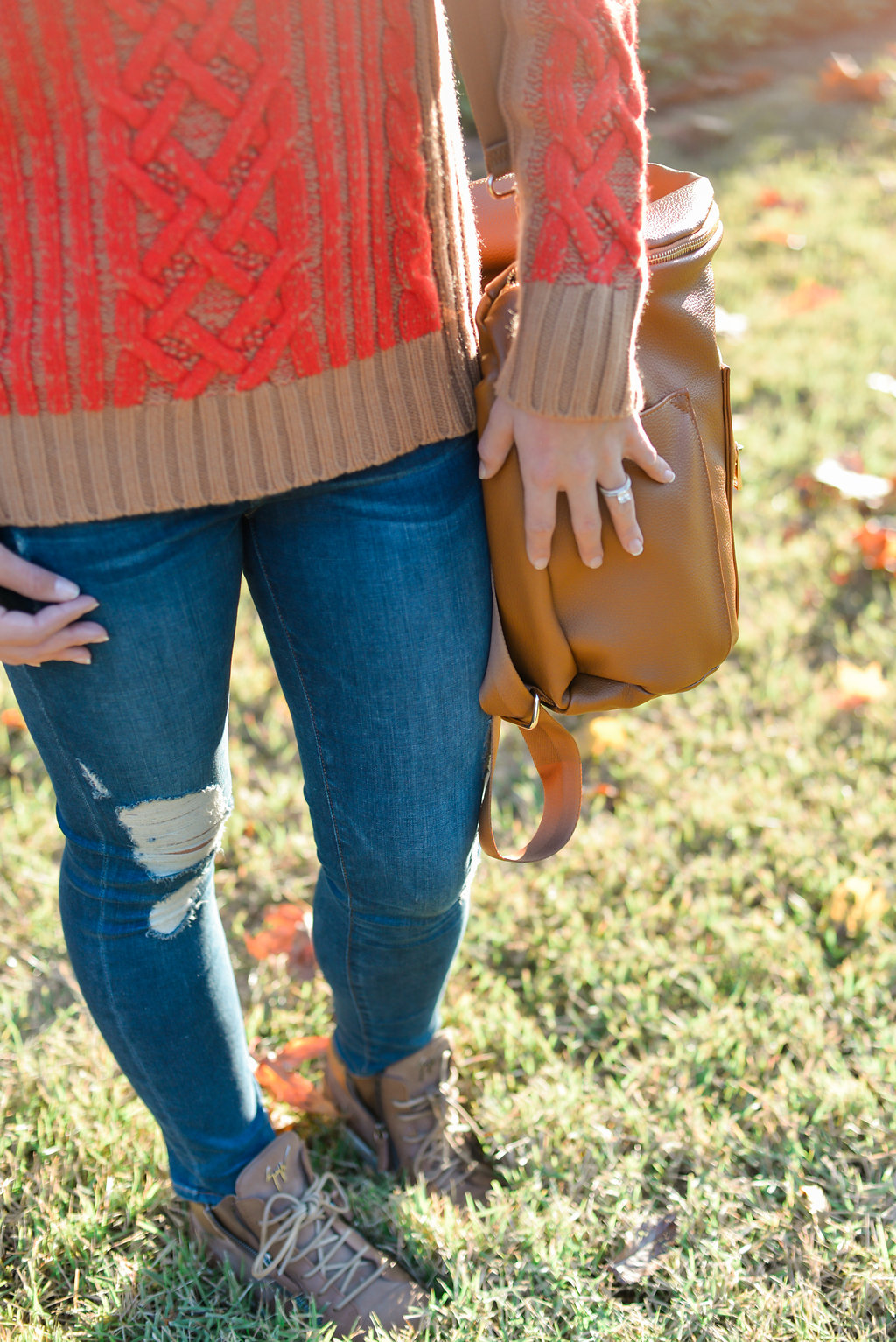 Chunky sweaters have been my go to lately since I have yet to find my winter coats (this move really has me missing a lot of things). I am loving sweaters with a lot of texture to them.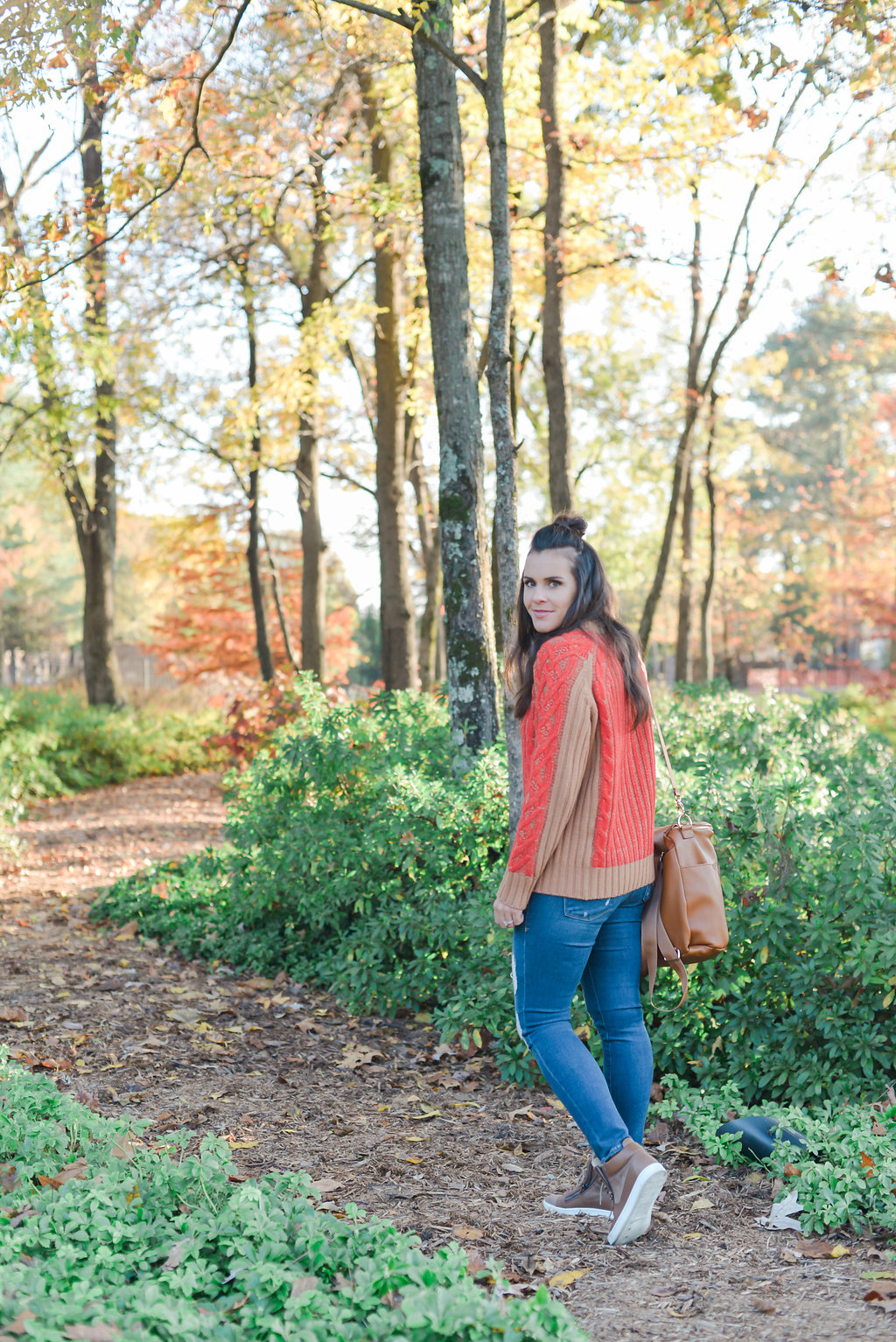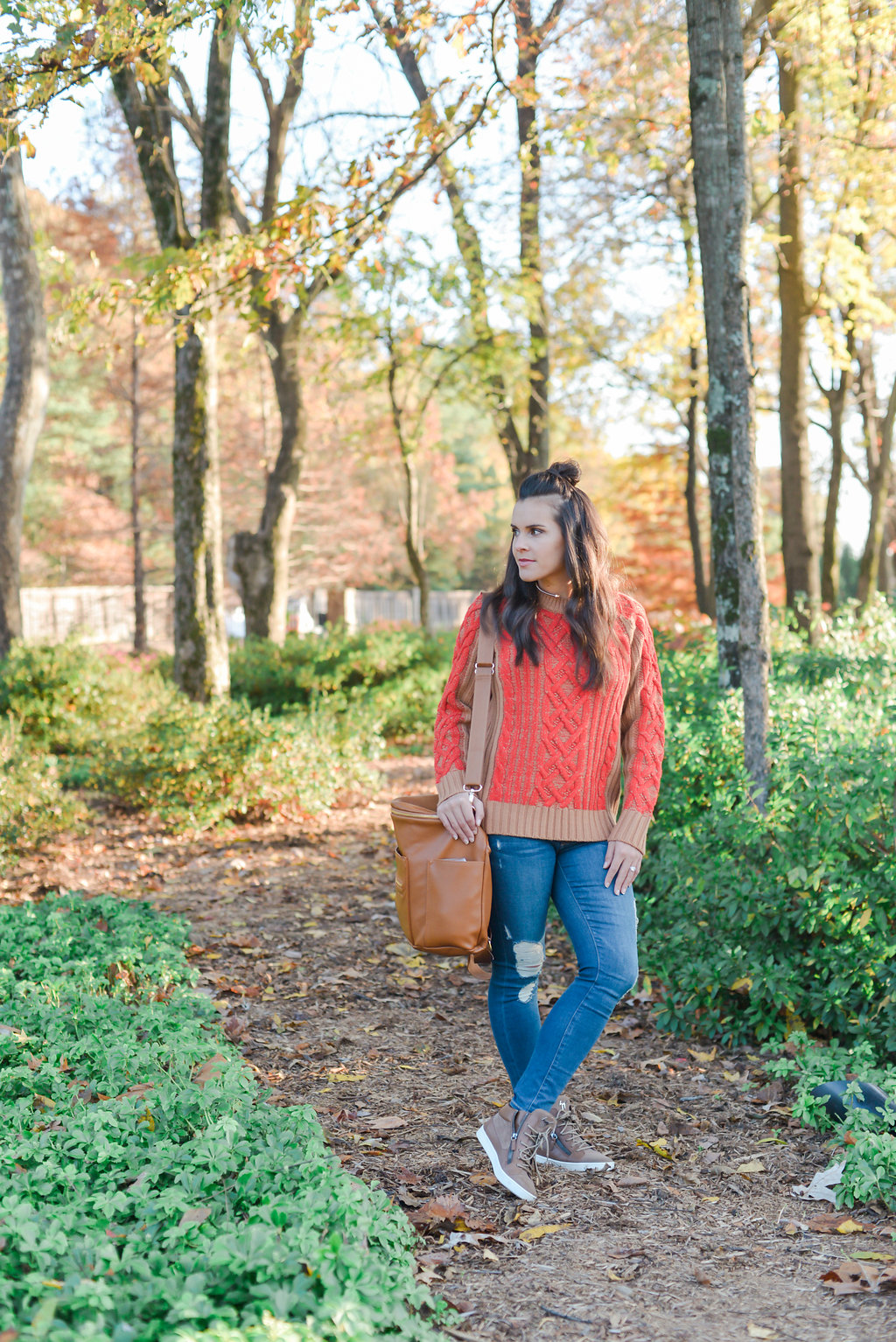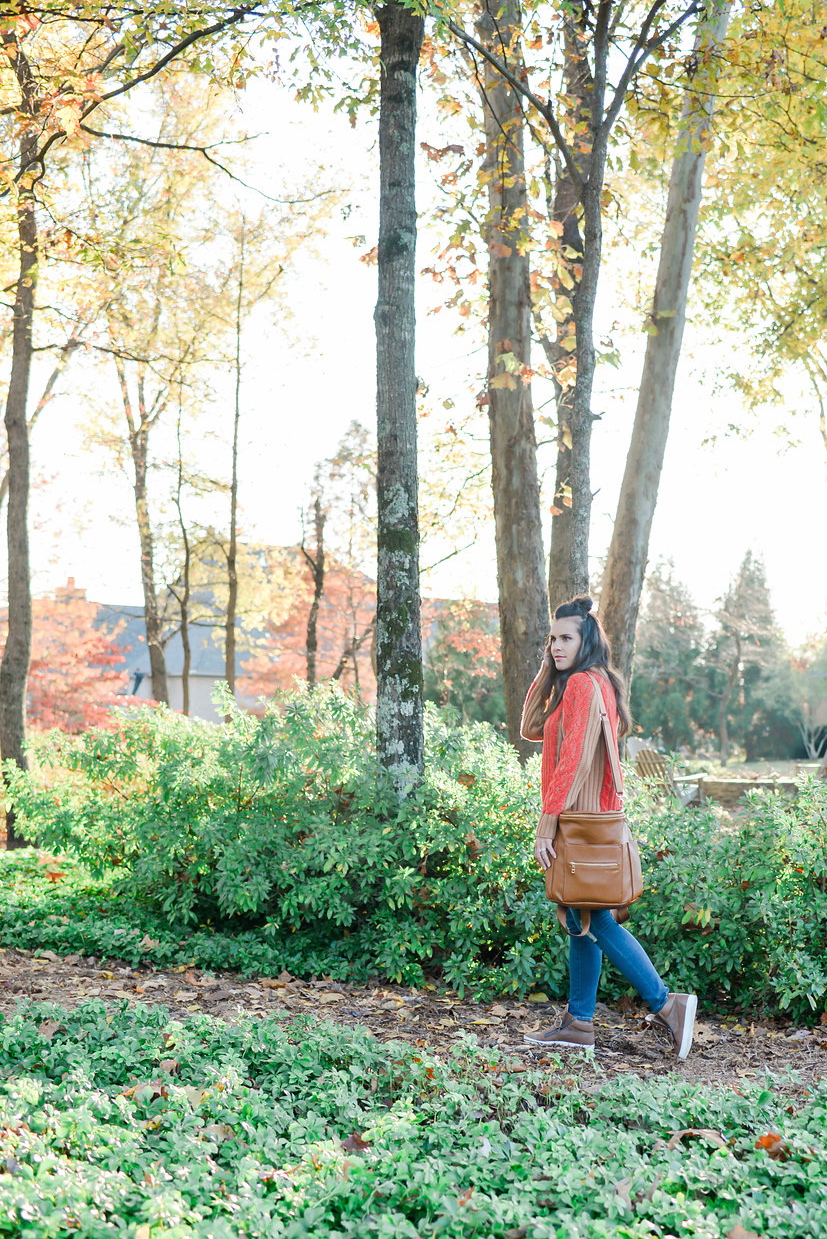 The Breakdown:
This red and tan sweater is so beautiful, there is so much depth with the different textures. Black, white and every shade in between has always been my color choice for winter sweaters. I really wanted to be bold this winter and add in more color. I had worn this sweater for Thanksgiving at my parents house and I look forward to wearing in through the Christmas season.
I may have gone a little tan overload with this look. These sneakers are so comfortable and they have been my go to shoes when I'm out and about with Myles. I talked about my love of these sneakers paired with my
Fawn
diaper bag in
this post
. Before I knew it everything but my jeans was matching!
I wanted to switch my hairstyle up, I often switch my part but I wanted more of a change. I decided to do a half up top knot. My waves were still looking good so I didn't want to put all of my hair up. How do you guys feel about this style? I heard someone say they didn't like the look of a "man bun", this doen't look like a man bun does it!? Talking about my hair leaded me to…
… Mommy confession:
Since I have had a baby, new little things have been happening to me. Some things I was warned about from my sister and other friends who have had children. Even with a warning I'm still caught off guard. This months post baby "something" is that I am losing my hair. It started to fall out more than usual about a month ago, which would be when Myles was 3 months old. I have seen new moms with little baby hairs growing in around their hairline and I always knew it would happen to me. I didn't realize how bald I would look though. I already have a pretty far back hairline to begin with. This hairstyle really accentuates the lack of hair I have right now. Pretty sure I'll hold off on wearing a half up top knot until my hair grows back.
Has this happened to any of you? If so, I would really love some tips or tricks, like can this losing hair process be slowed down? I guess I have my estrogen levels to thank for this new mommy issue.
Live votre rêve!