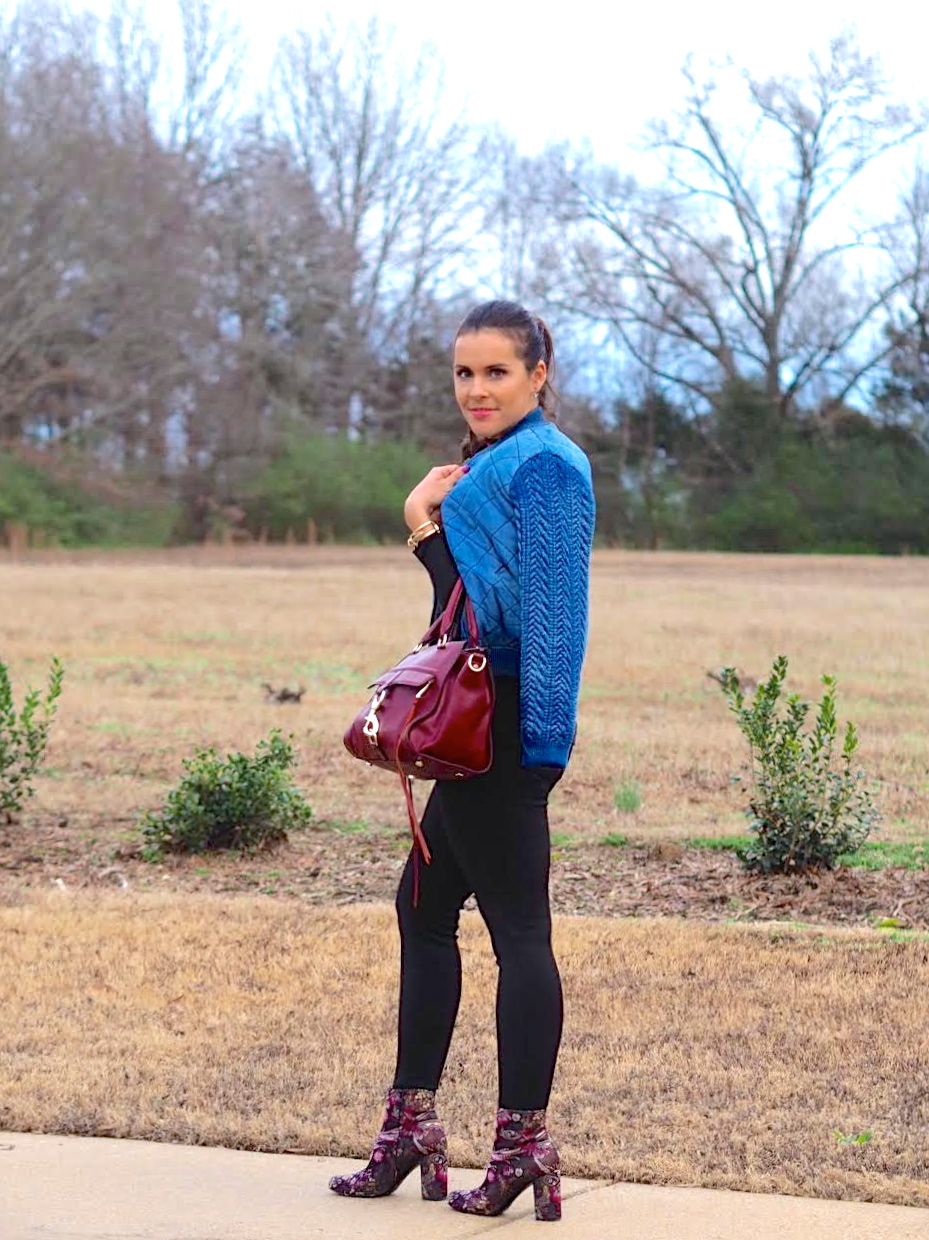 How was
everyone's
weekend? Mine was wonderful. My parents were visiting which is always fun and something I always look forward too. Not only do my husband and I enjoy hanging out with my mom and dad they are also super helpful around the house. Within 2 hours of my parents being here we got a rug placed in the guest room, a large piece of art hung above the mantle, other little knacks hung on the wall and a table moved. Oh, how could I forget the biggest thing we did was take down my Christmas tree!!! I had got all the ornaments off a couple weeks ago but never got the tree down. My house is finally looking put together and lived in.
My aunt, uncle and cousins came to visit for part of the weekend also. It was their first time meeting Myles! We were hoping to meet up over Thanksgiving but I left my parents early and they came the day after so we just missed each other. I love our growing family and seeing everyone interact. I can't imagine what the next 5 years will look like!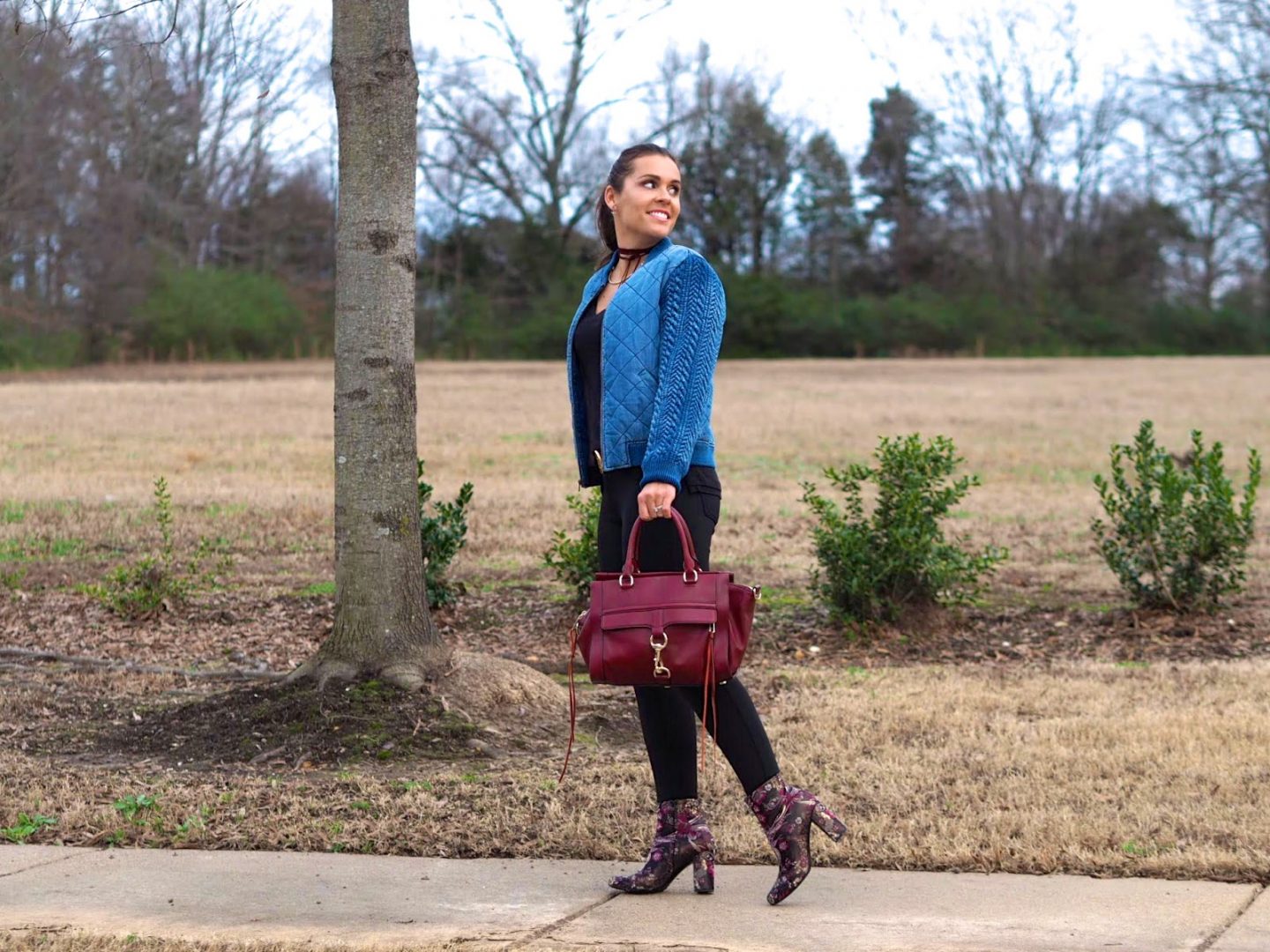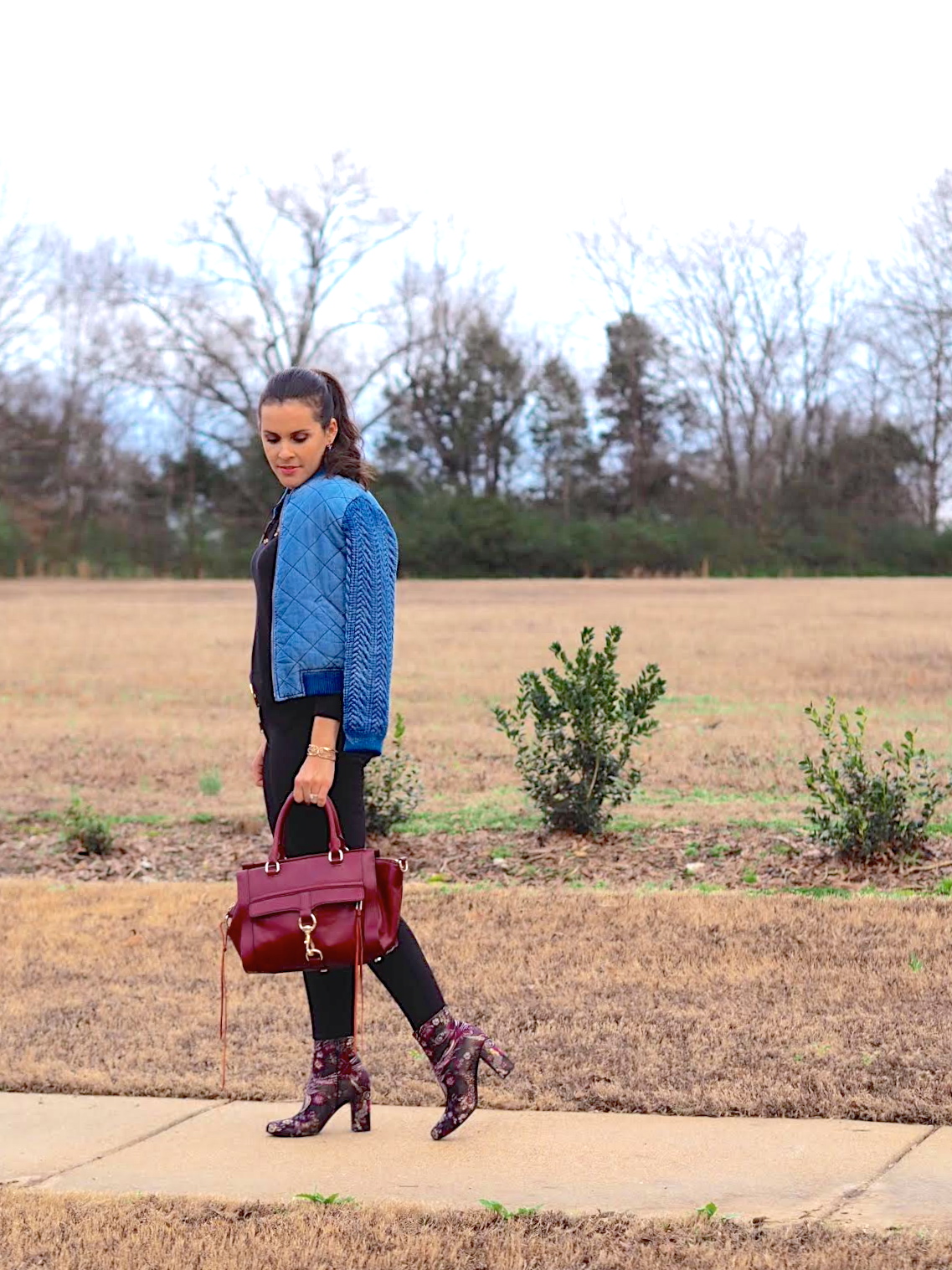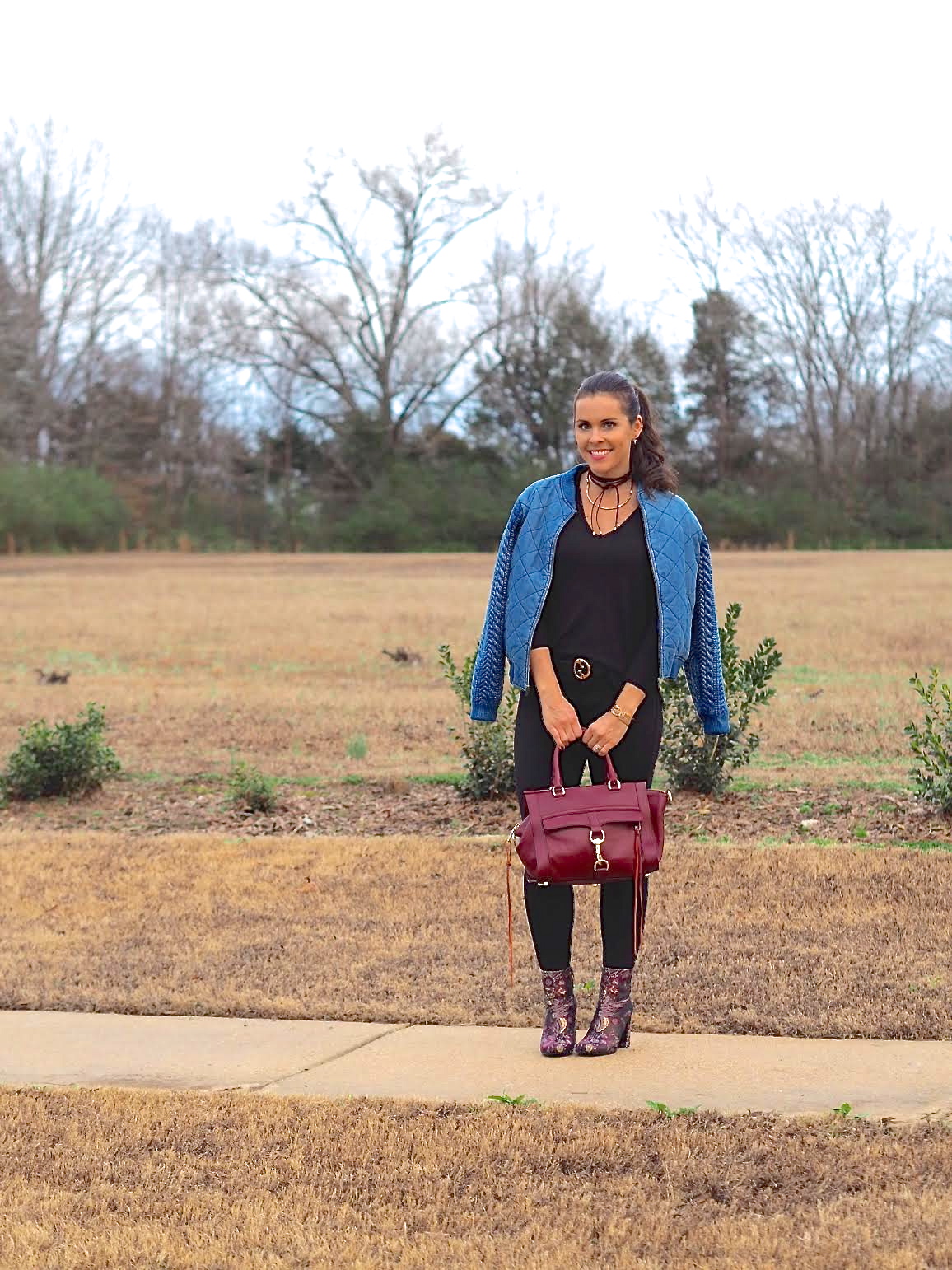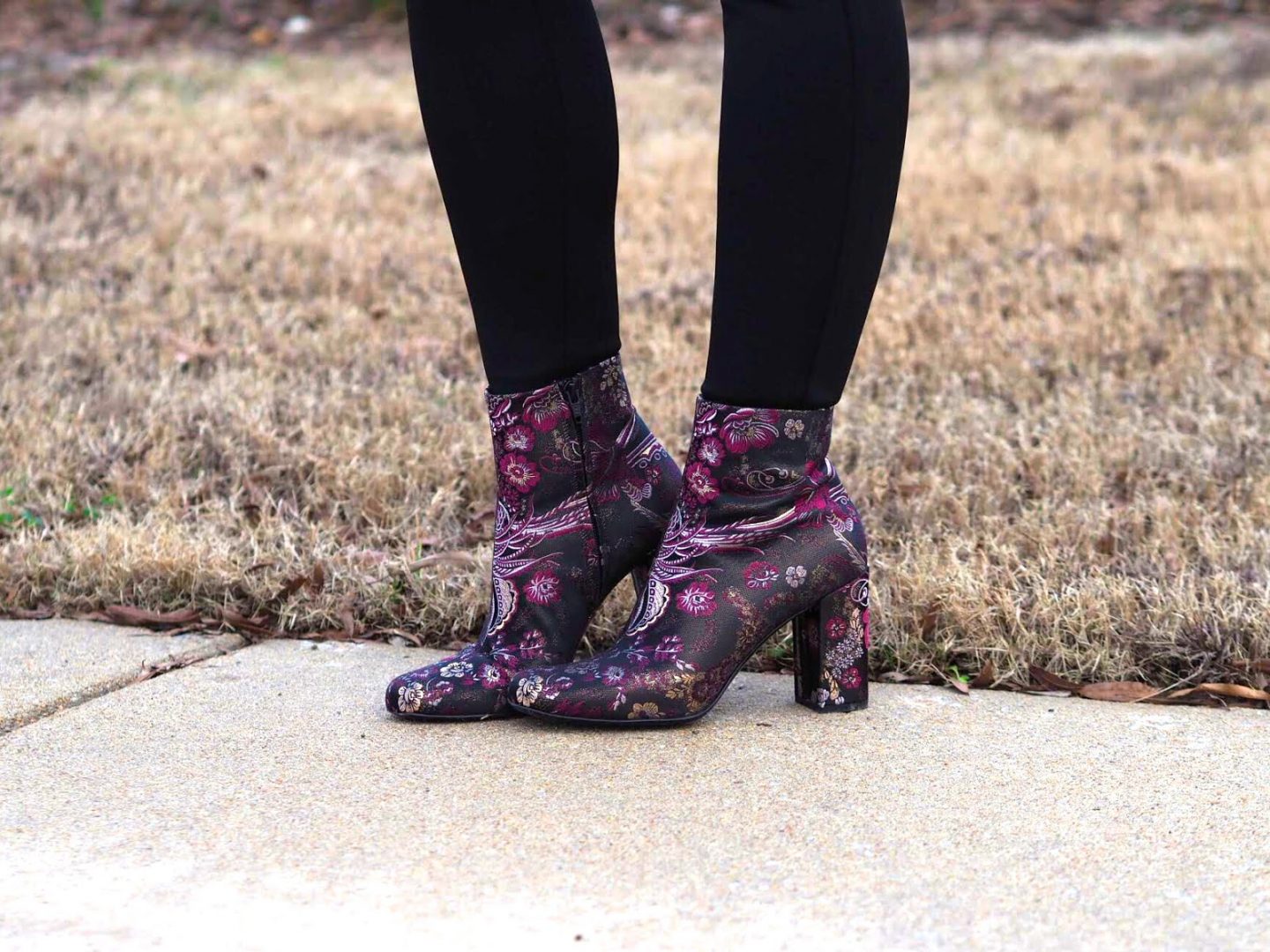 A close up of these satin beauties.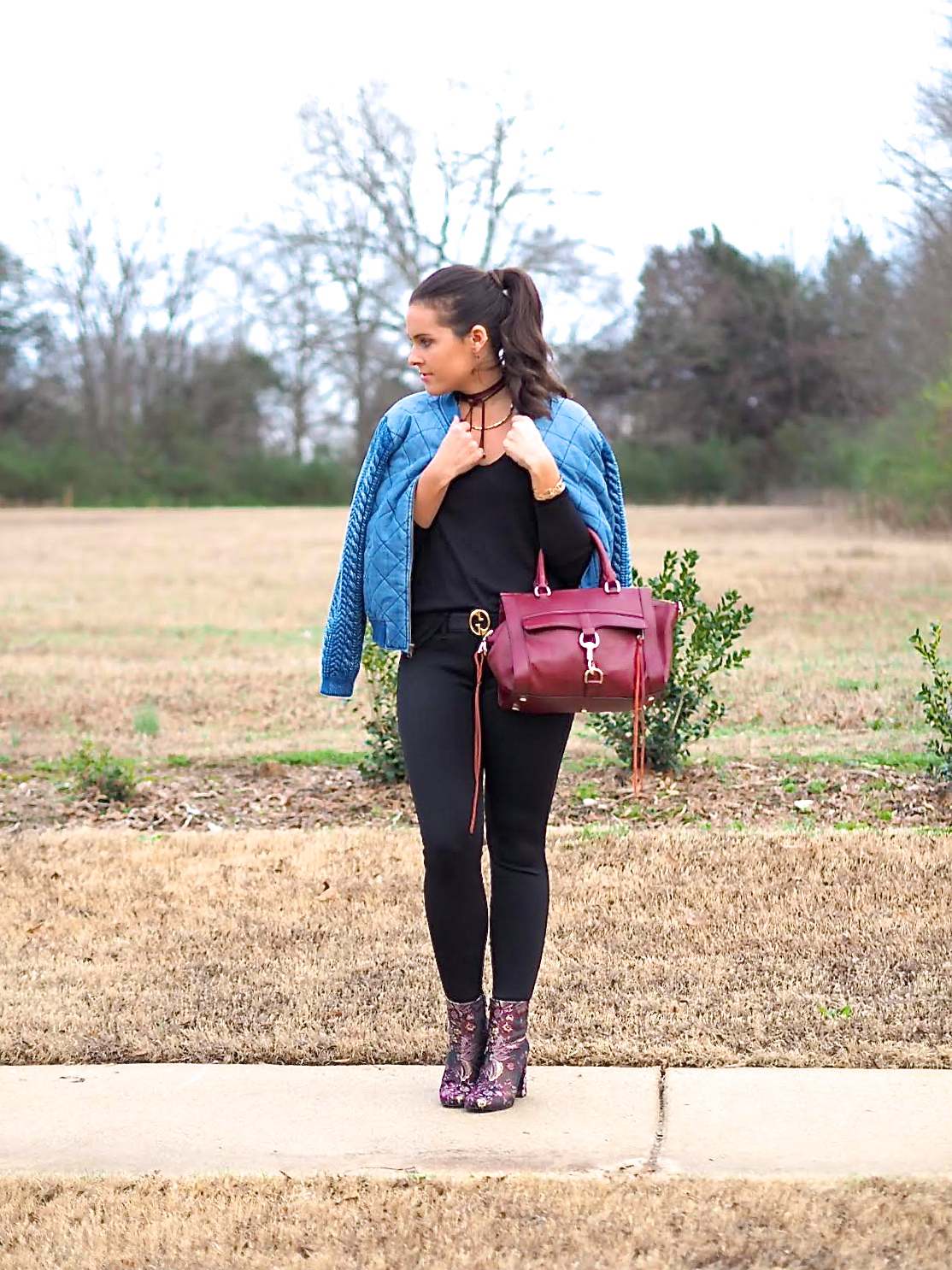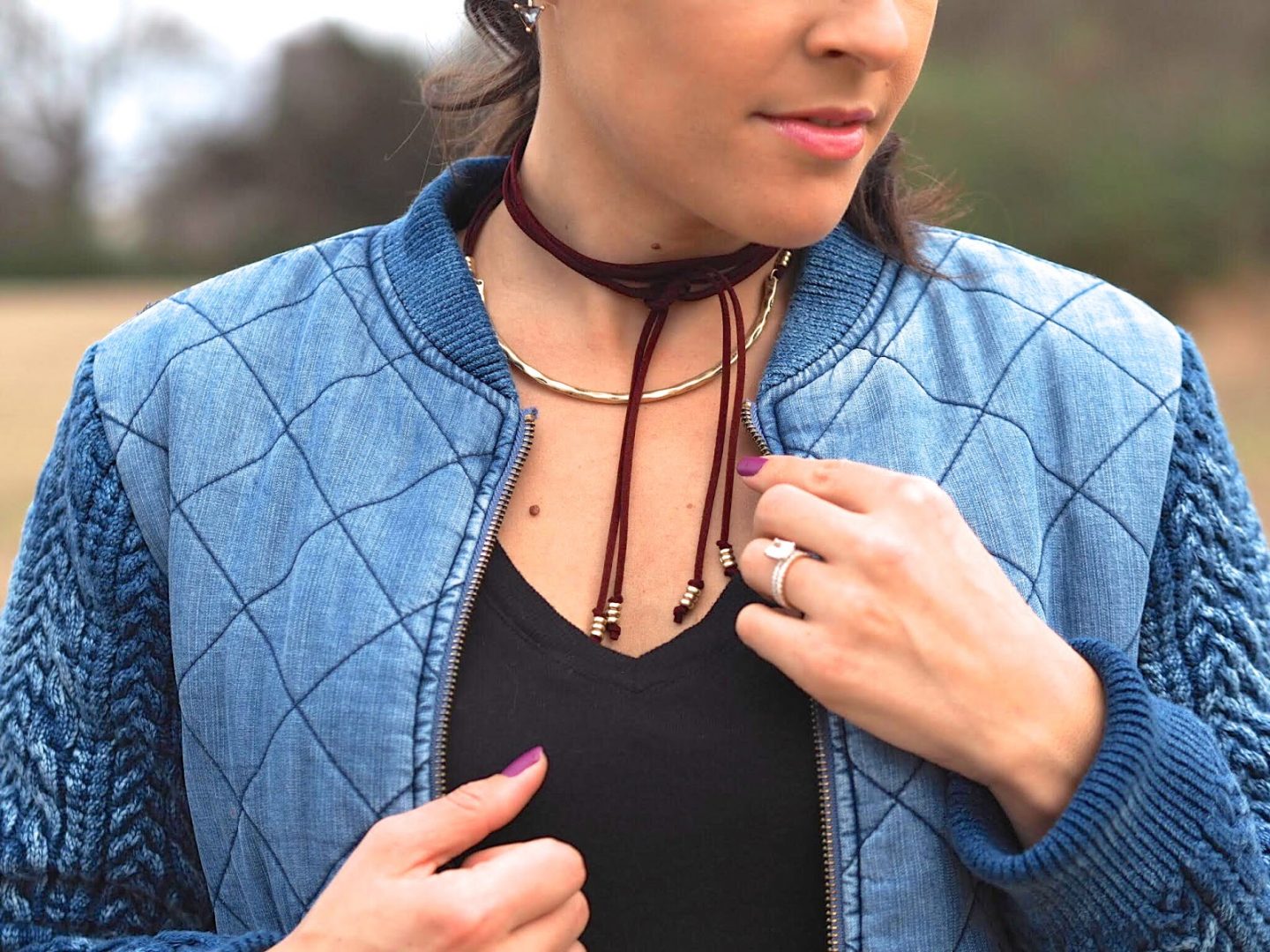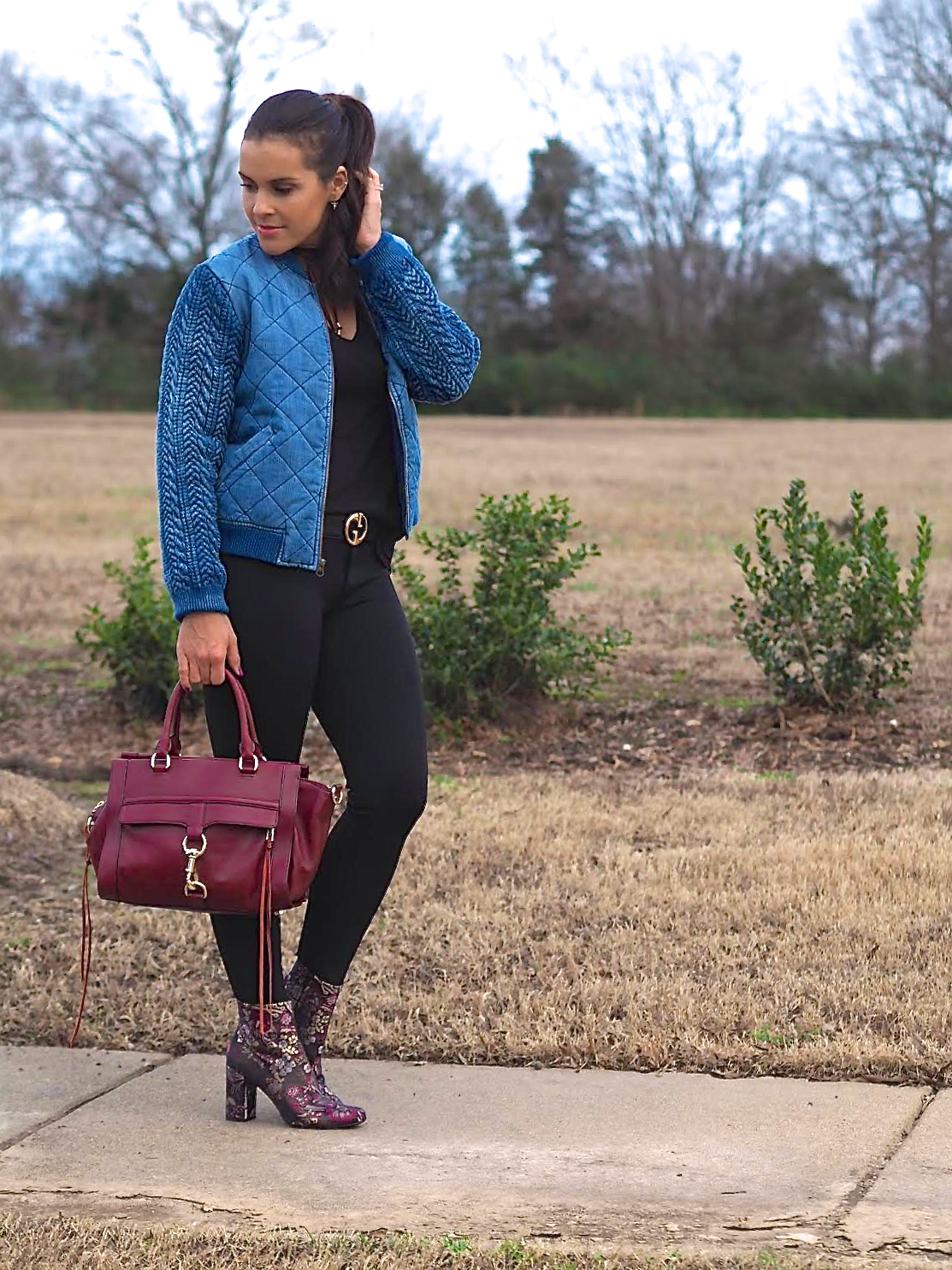 The Breakdown:
Back to back Grizzlie games this weekend, boy was it busy. Plus having so much family in town we were on the go visiting places, eating and laughing. Those who saw me know I wore this outfit to last nights game. My aunt is a photographer and we managed to leave the house early enough that we were able to shoot my outfit! Usually, I have to get ready in the early afternoon to take my pictures, change back into my mommy clothes and then back into my game outfit. Felt nice to be able to get ready and just head out the door. My mom and cousin drove Myles around in the car while we did our little shoot and by the time we were done Myles was sound asleep.
I got this jacket from Anthropologie, it was in the sale section after Christmas when they were having an additional 40% sale items (woo hoo!). It's so soft and a bit 80's but I love it and own nothing like it. I wanted my shoes to be the main focus of my outfit so I chose to wear all black and since this jacket was new I felt like wearing it. I had only packed my diaper bag so when I got out of the car and realized I didn't have a purse I almost didn't do the shoot. BUT how luck am I that my aunts bag matched my outfit perfectly!? I could have posed empty handed but that just feels weird or used my baby bag but you all have seen that too many times. This necklace can be worn multiple ways. I wore in my Bluff City Lights shoot when we collaborated with The Ivory Closet. Do you have a preference how I wore my necklace?
Mommy confession:
Oh my gosh, I almost forgot to say my hair is growing back!!! Remember
this post
I talked about how my hair was really falling out and how bald I looked in the photos. Well, I am happy to announce I don't have to feel as self conscious. I really can't get over the difference. Myles will be 6 months old next week. It really started to fall out when he was 3 months and my hairline was totally crazy when he was 4 months. I need to make sure I put this in his baby book!
pants | J Brand 'Scuba Pants'
shoes | Saint Laurent 'Babies Jacquard Ankle Boots' (
similar
)
bag | Rebecca Minkoff
Live votre rêve!