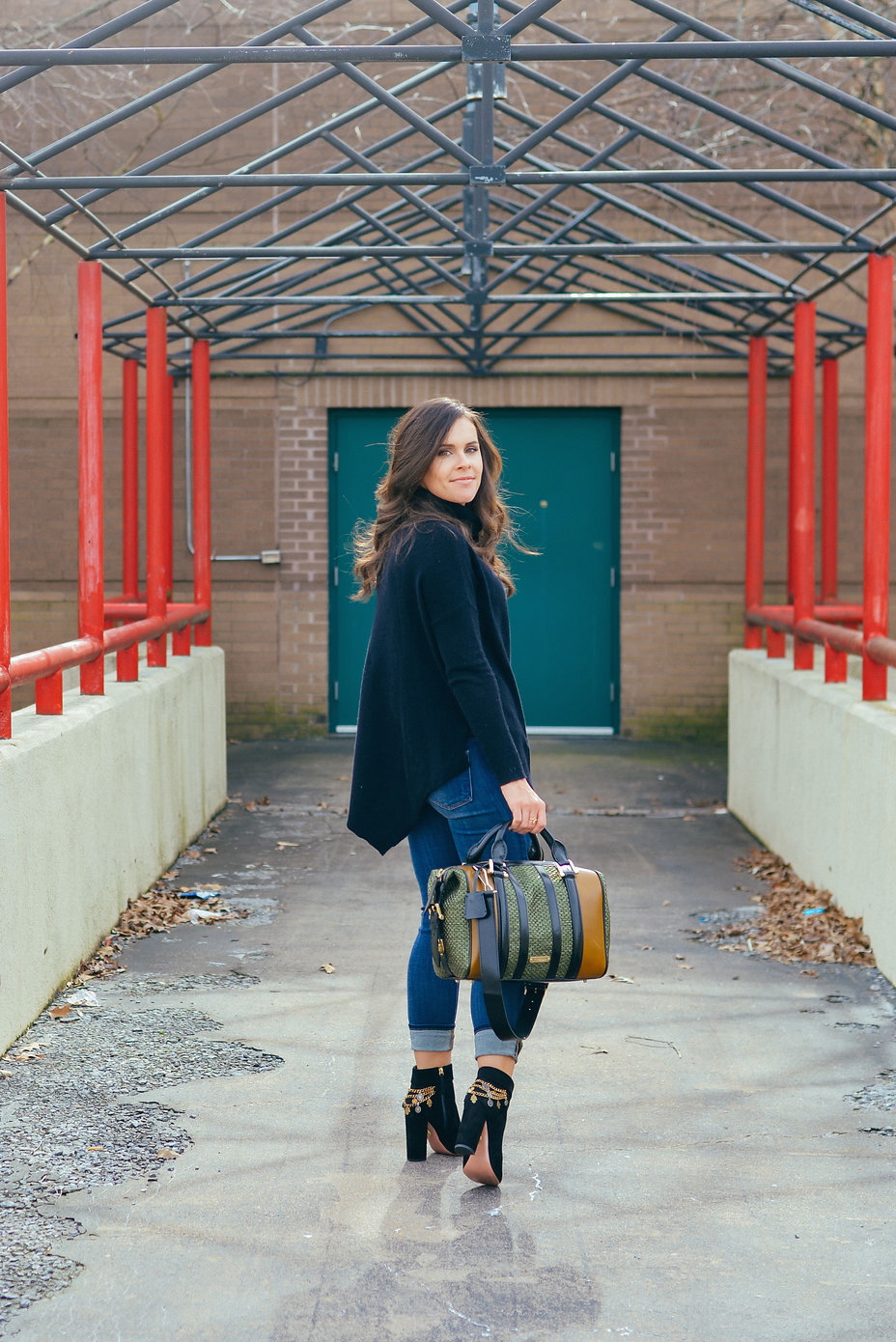 With February coming to an end it's safe to say this will be the last time I wear a turtleneck until next winter. We very well could have freezing temperatures in March but I am pretty over winter so I'll just wear a jacket and a scarf if I have to.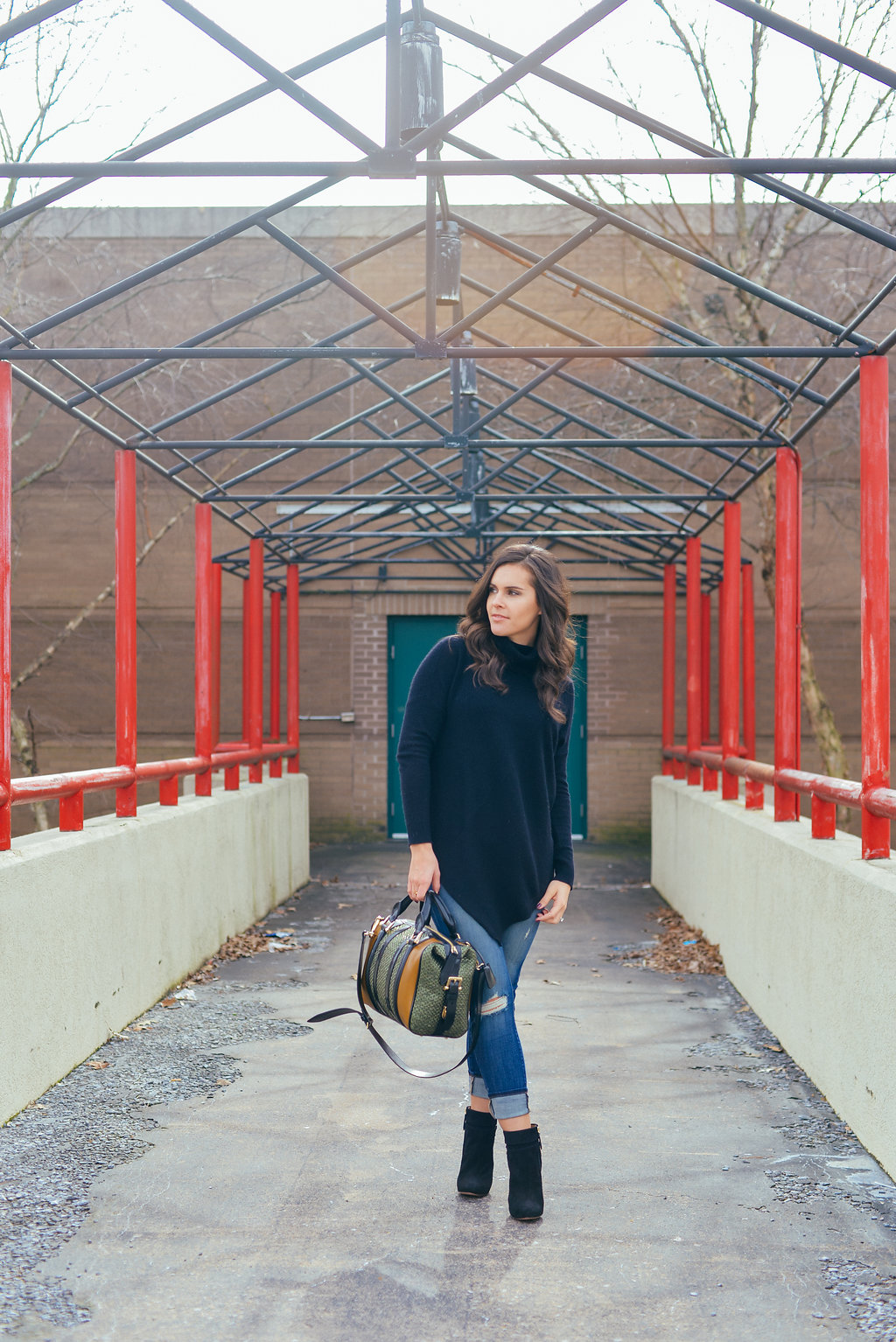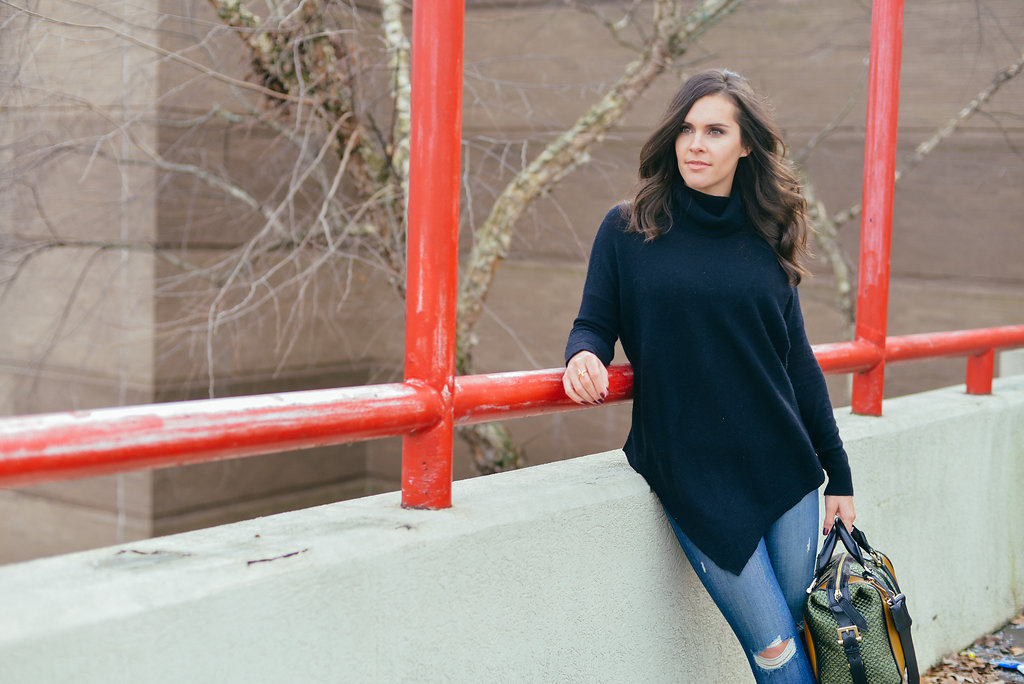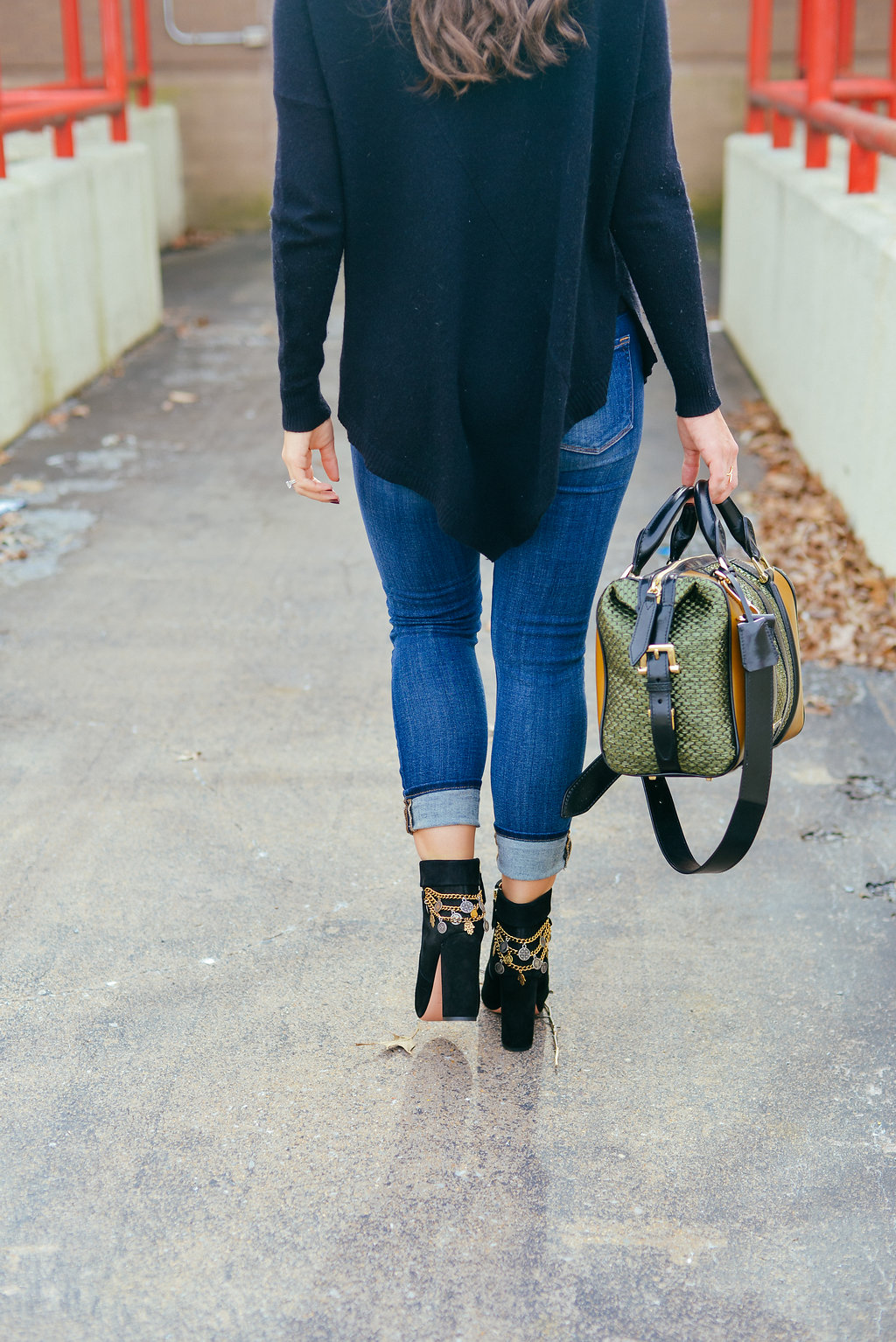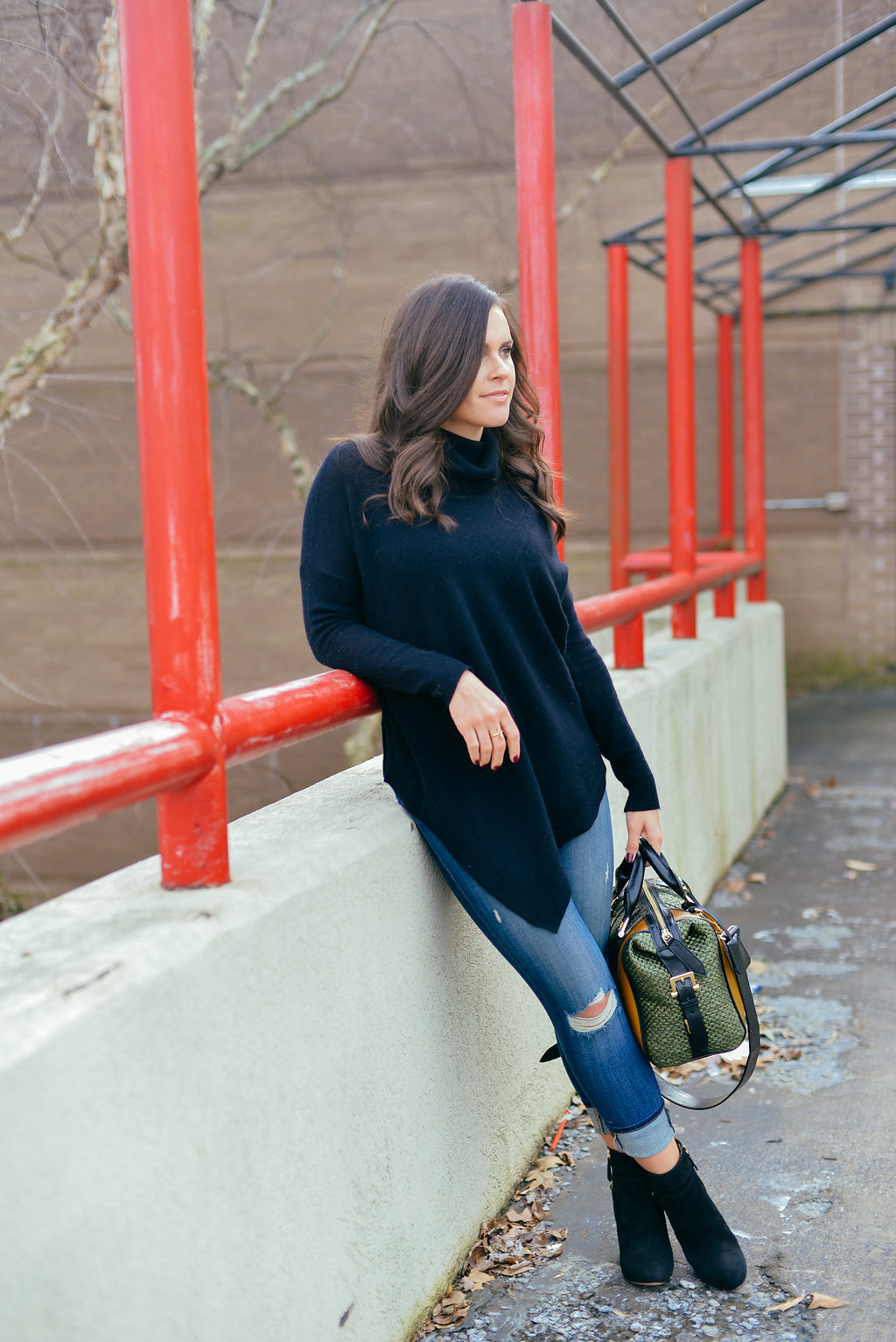 This bag is a large one but I love it so much. I got it for Christmas quite a few years ago. My favorite thing about it is that it can be a top handle or a shoulder bag due to the two straps. Smaller cross body bags are having a moment right now, so to be honest I haven't used this bag in a while. Now that I am a mom, when I don't want to use my baby bag, I can throw all sorts of things into this bag.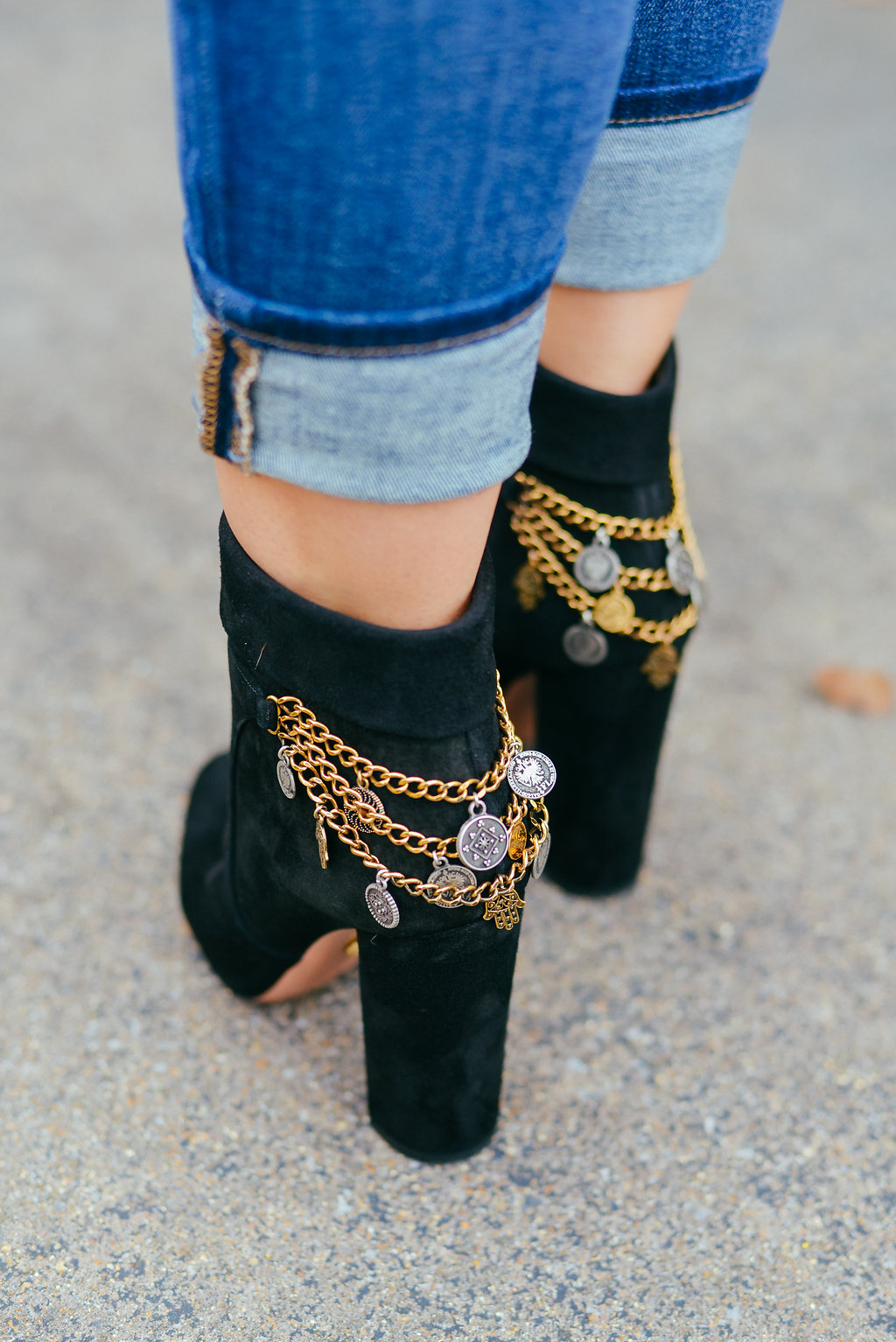 These shoe details needed there own close up.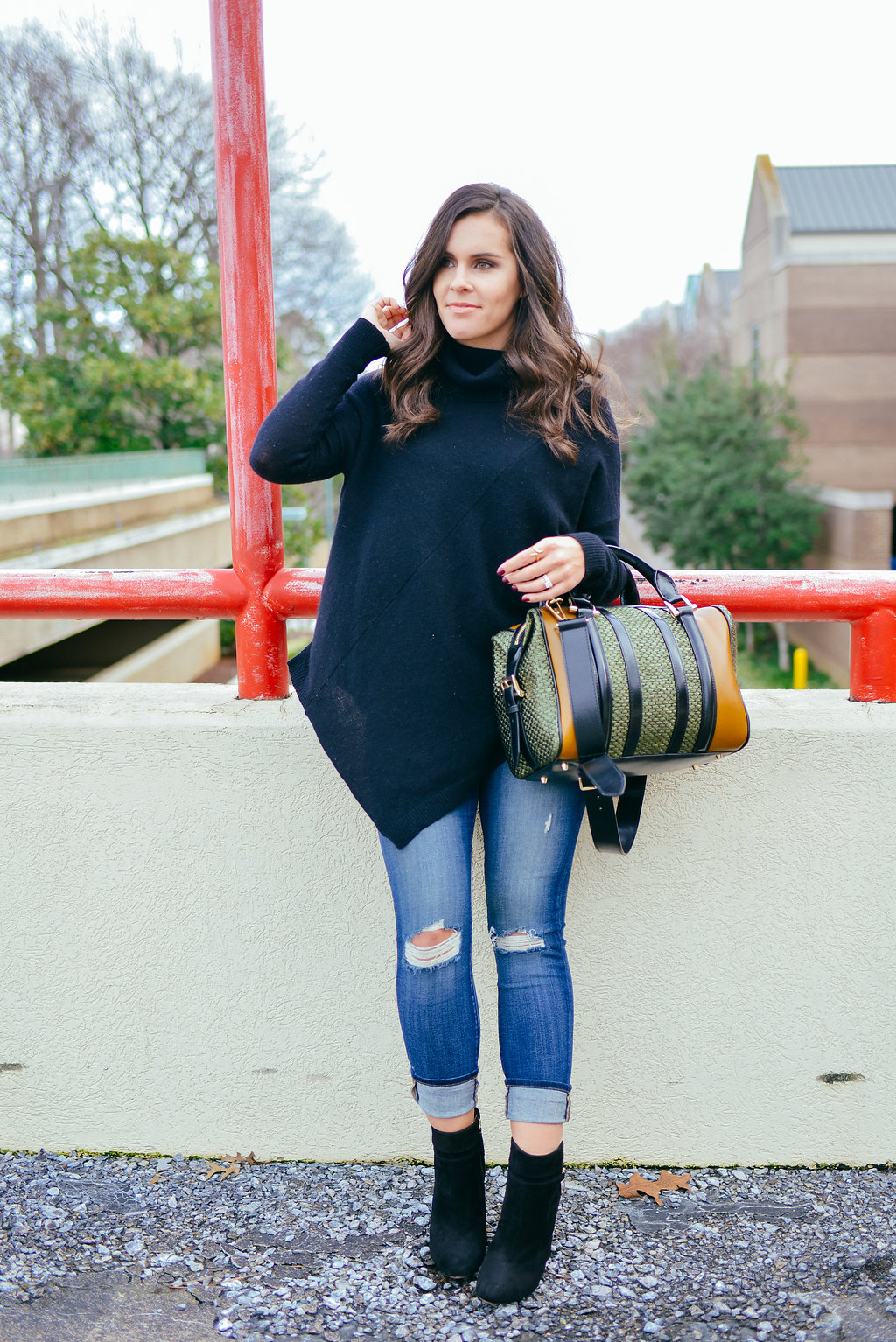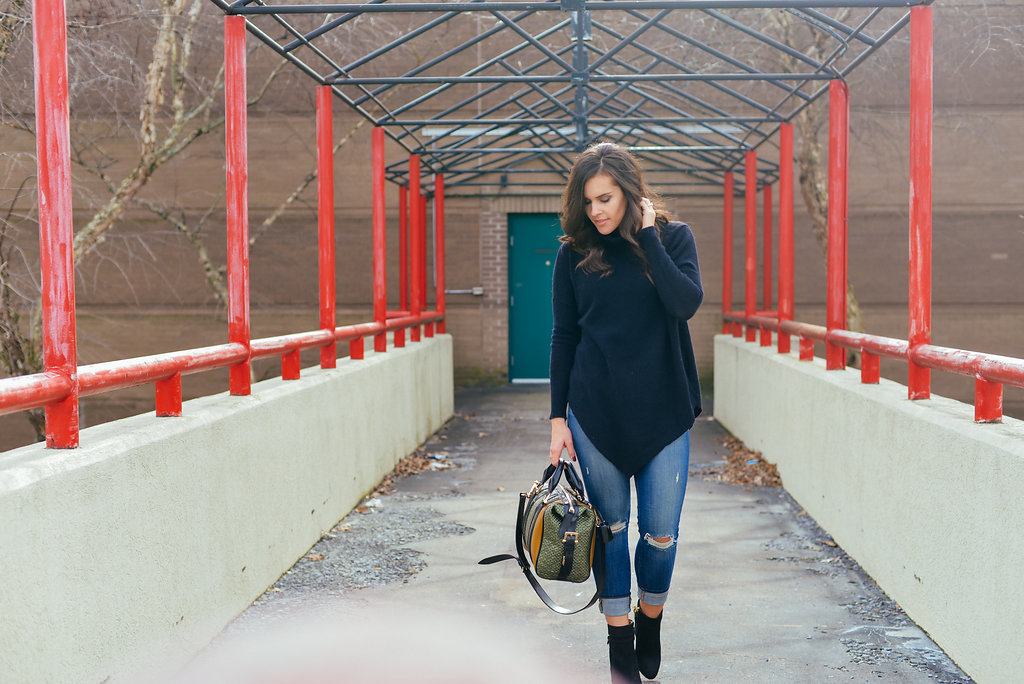 The Breakdown:
My shoes are the only new thing I am wearing but I can't find them online anymore. Farfetch has them in brown so I tagged those below. The rest of my look is older, I have had everything for a while. I based my outfit around these black booties. These boots aren't high enough for my jeans to be tucked into them so I cuffed my pants a little higher than usual to show some skin. When the weather is cold enough for a turtleneck but not too cold where you need a coat, it's the perfect winter temp. I chose this big bag because I could load it up with toys, baby food (my little guy is eating solids!), wipes, diapers and other things that moms need to carry 24/7. I feel bad I wasn't able to tag anything I am wearing but I do really enjoy wearing older clothes. It is silly to only wear something a couple of times.
jeans | J Brand "Distressed Skinny Crop"
shoes | Aquazzura "Chain Detail Booties" (in
brown
)
bag | Burberry
Live votre rêve!
SaveSaveSaveSave