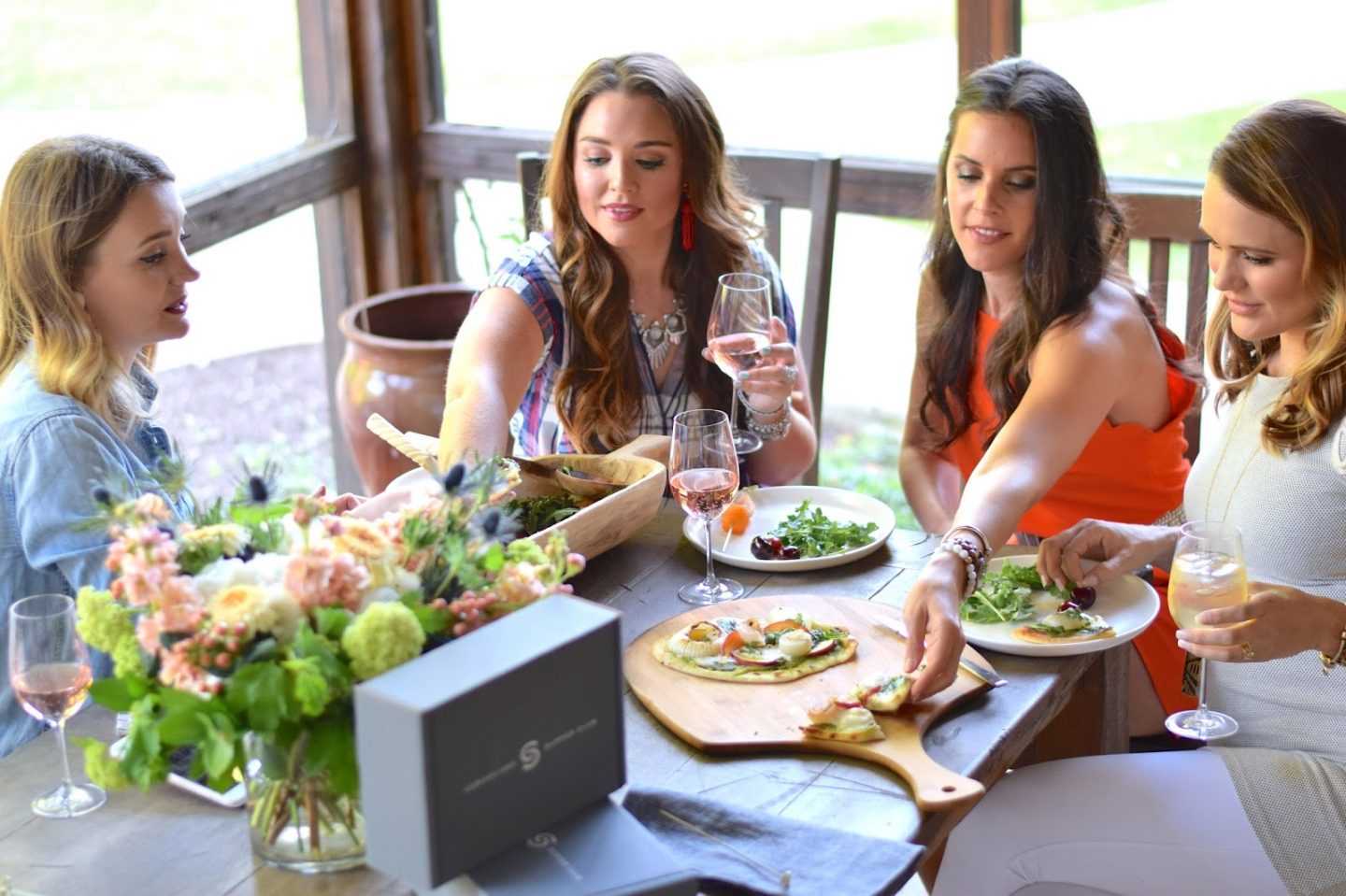 Some of you may know about the
Caramelized Supper Club
and lucky you if you are already a member of the club! I have been a fan of
Cara Greenstein
of the food blog,
Caramelized
,
for quite some time. So when she contacted me to work with
Bluff City Lights
I was so excited. We sat down for coffee at a mutual favorite (
City and State
) and chatted about puppies, weddings, food, fashion and how we could collaborate together.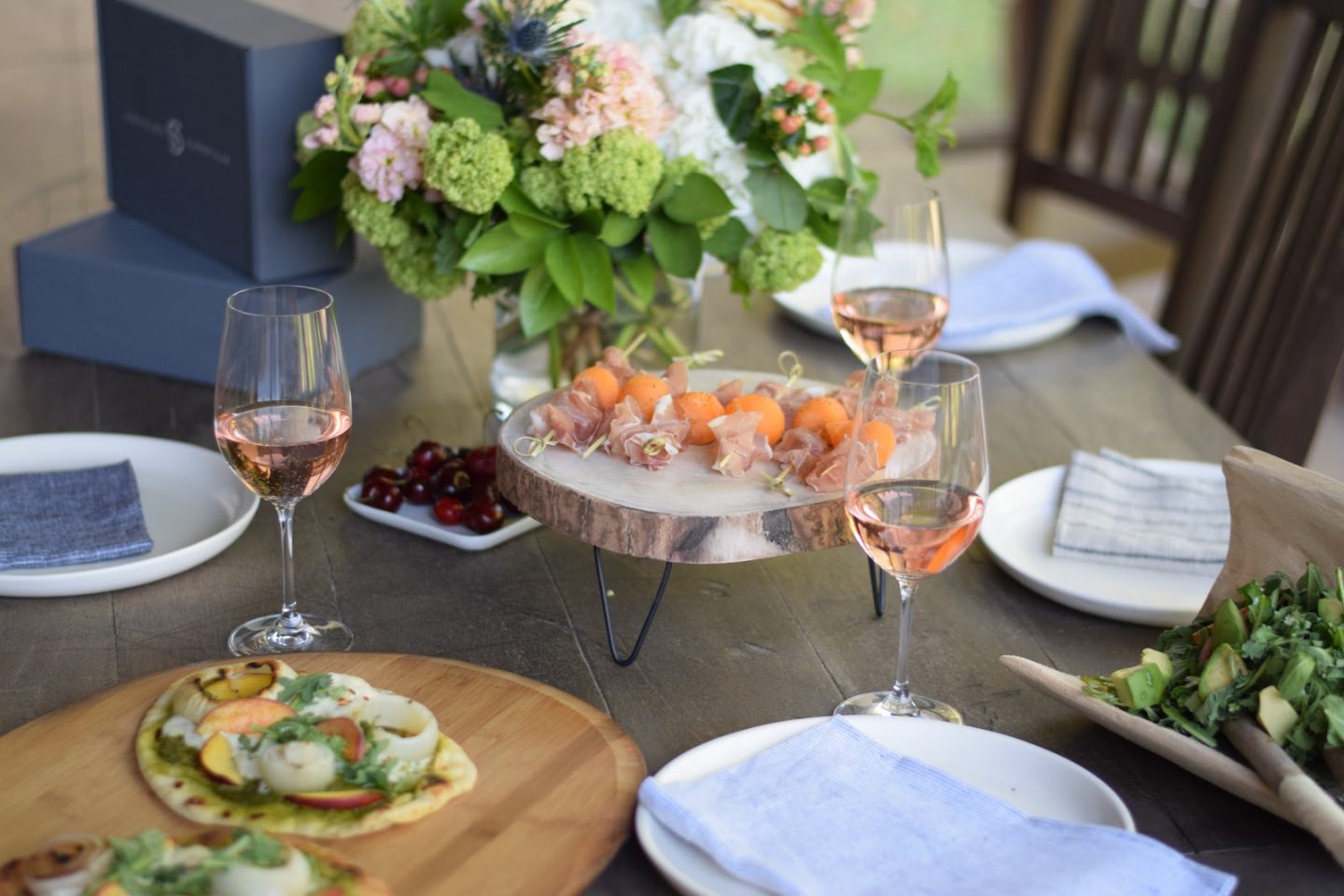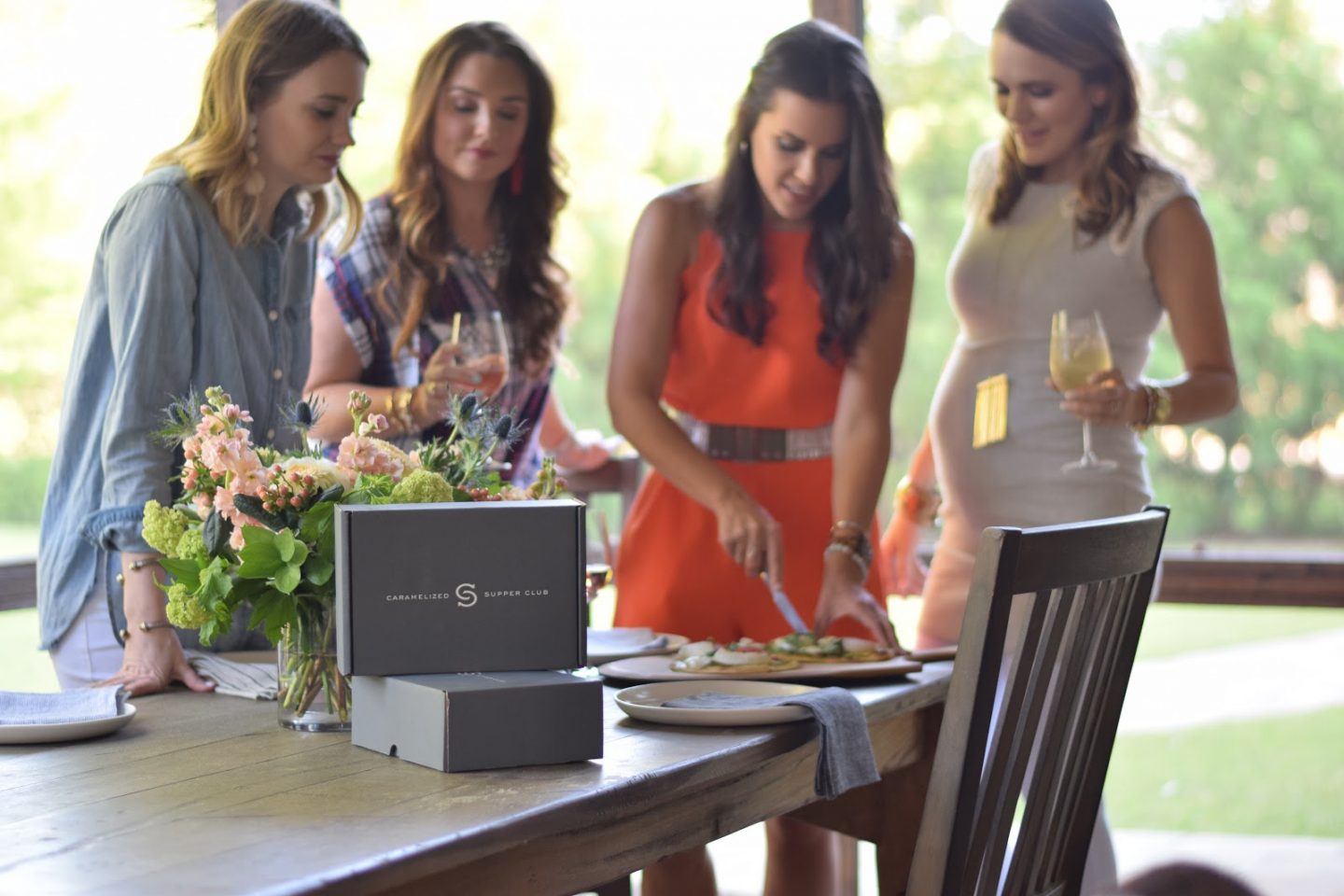 It was only right that Bluff City Lights was able to experience Caramelized Supper Club because after all, it is a dinner party in a box and is for four people, perfect for us. If you enjoy entertaining or better yet, want to entertain but need a little help, this subscription is perfect for you! No need to be intimidated, the box offers the tools and steps to hosting the perfect dinner party.
These pizzas were to die for! To be honest I would never order a pizza like this because I am hesitant to try new foods. I sure am happy I bit into this pizza. It was topped (well, what I think it was topped with. I am really terrible at picking out flavors in things) with grilled onion and peaches, pesto, and a cheese I had never heard of but I like it. I am not a cheese person either but this was really light and soft and extremely scrumptious.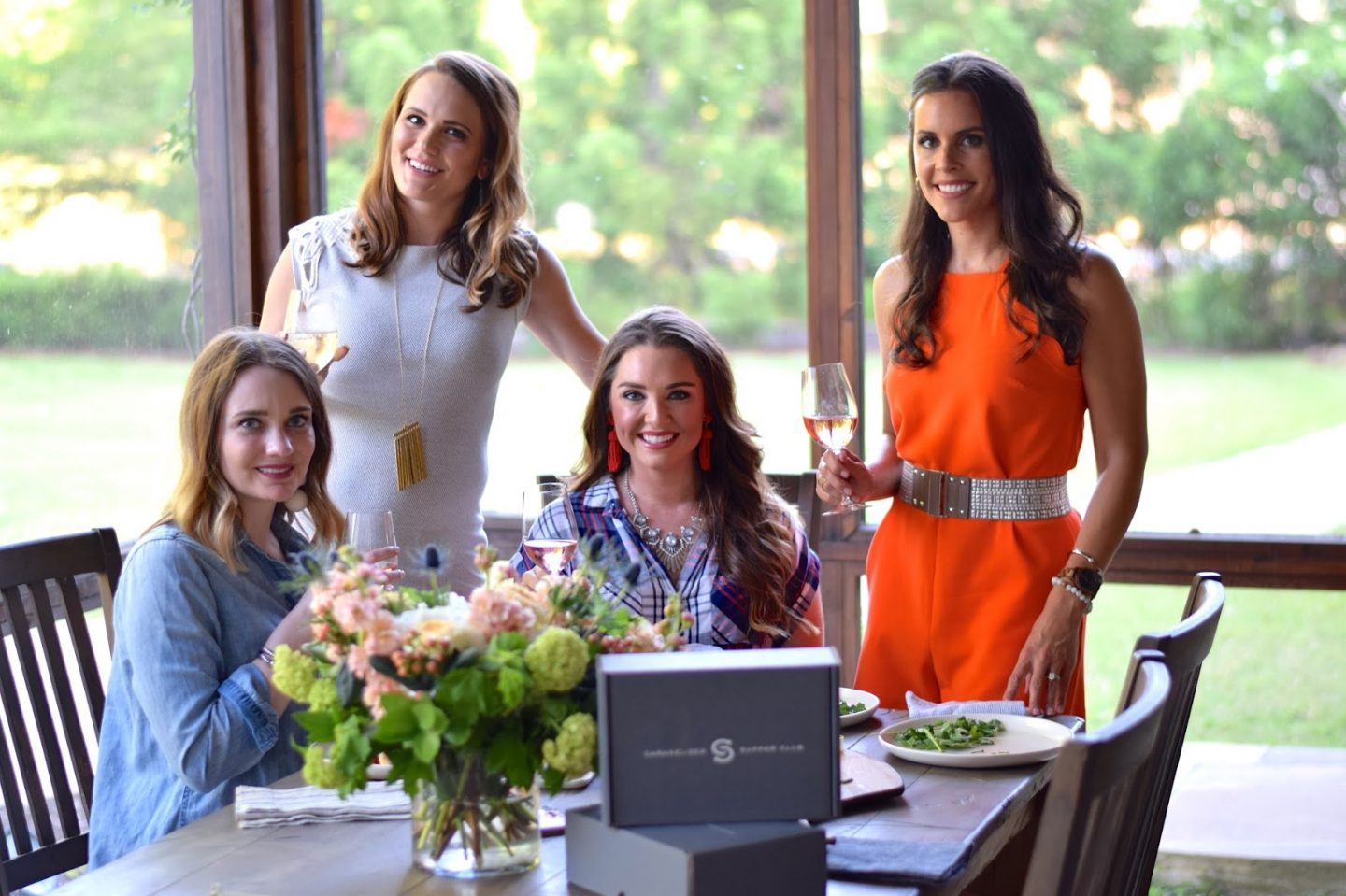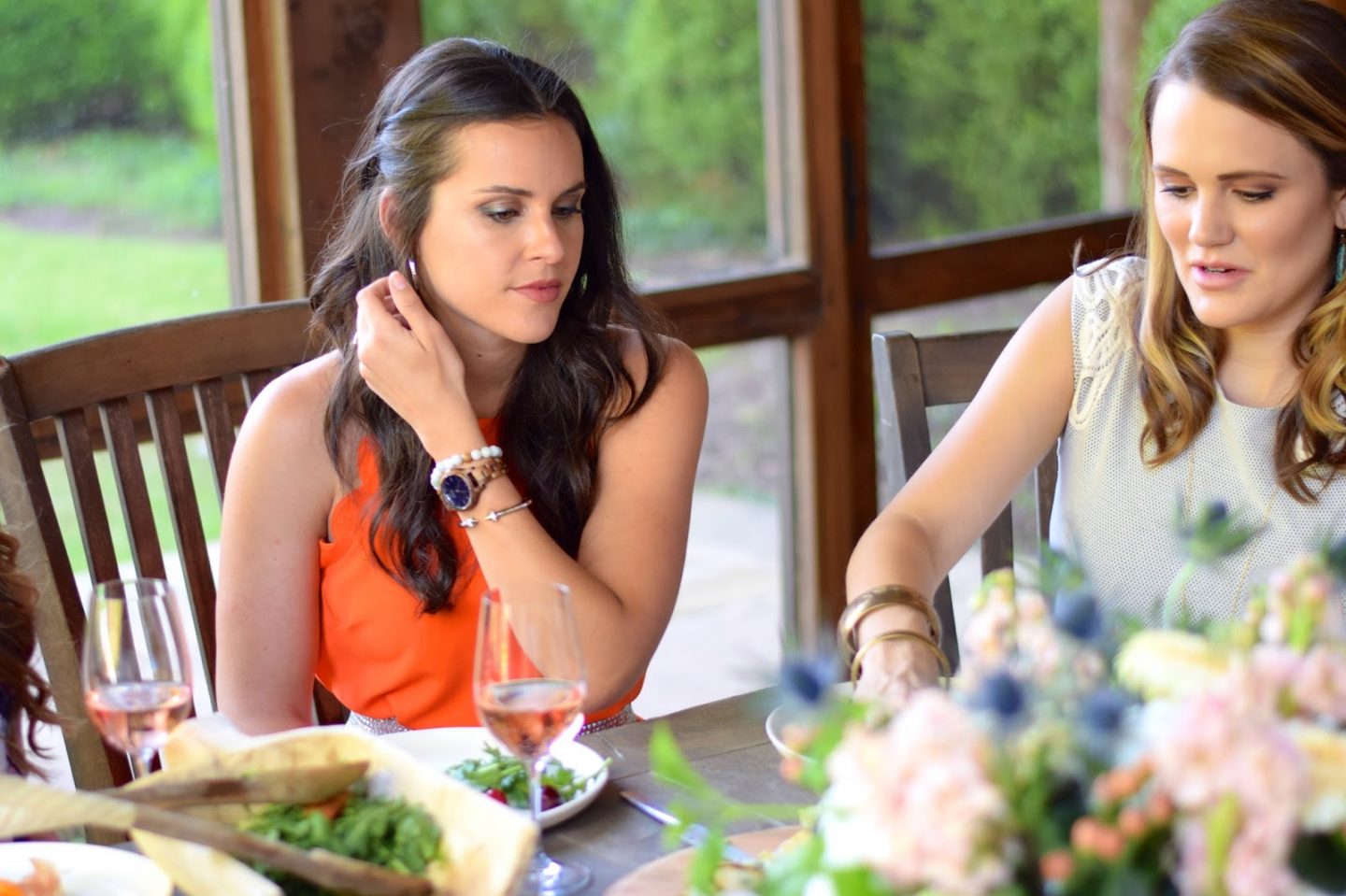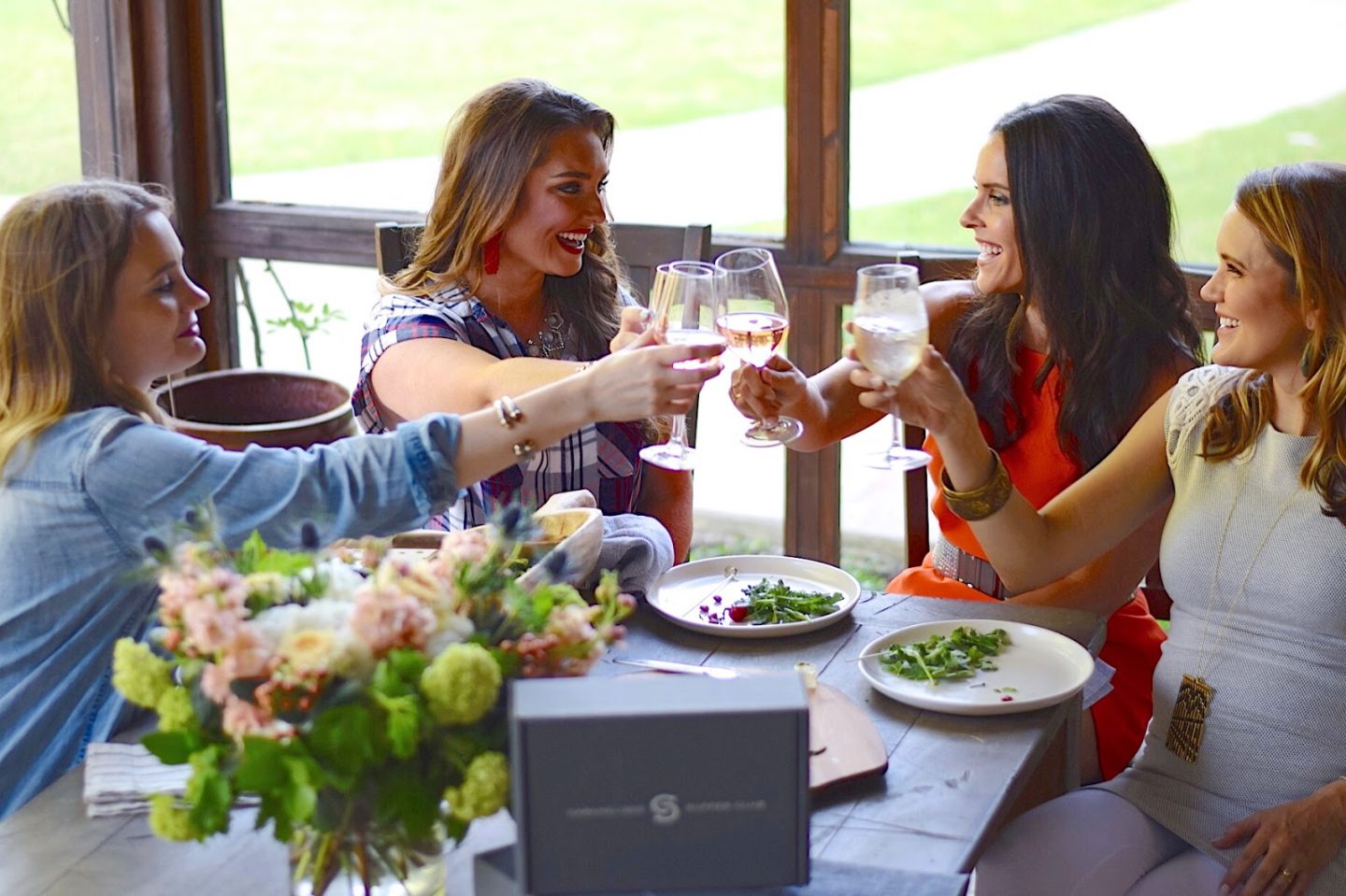 A little more specifics about the Caramelized Supper Club…
– Each box includes seasonally inspired tabletop decor and accessories, accompanied by digital recipes and DIY crafts for the supper (I love crafts and putting a personal touch to the table when I am hosting and this box provides just that!
– A box arrives on your doorstep once every other month. When you sign up for an annual subscription you will receive six deliveries per year.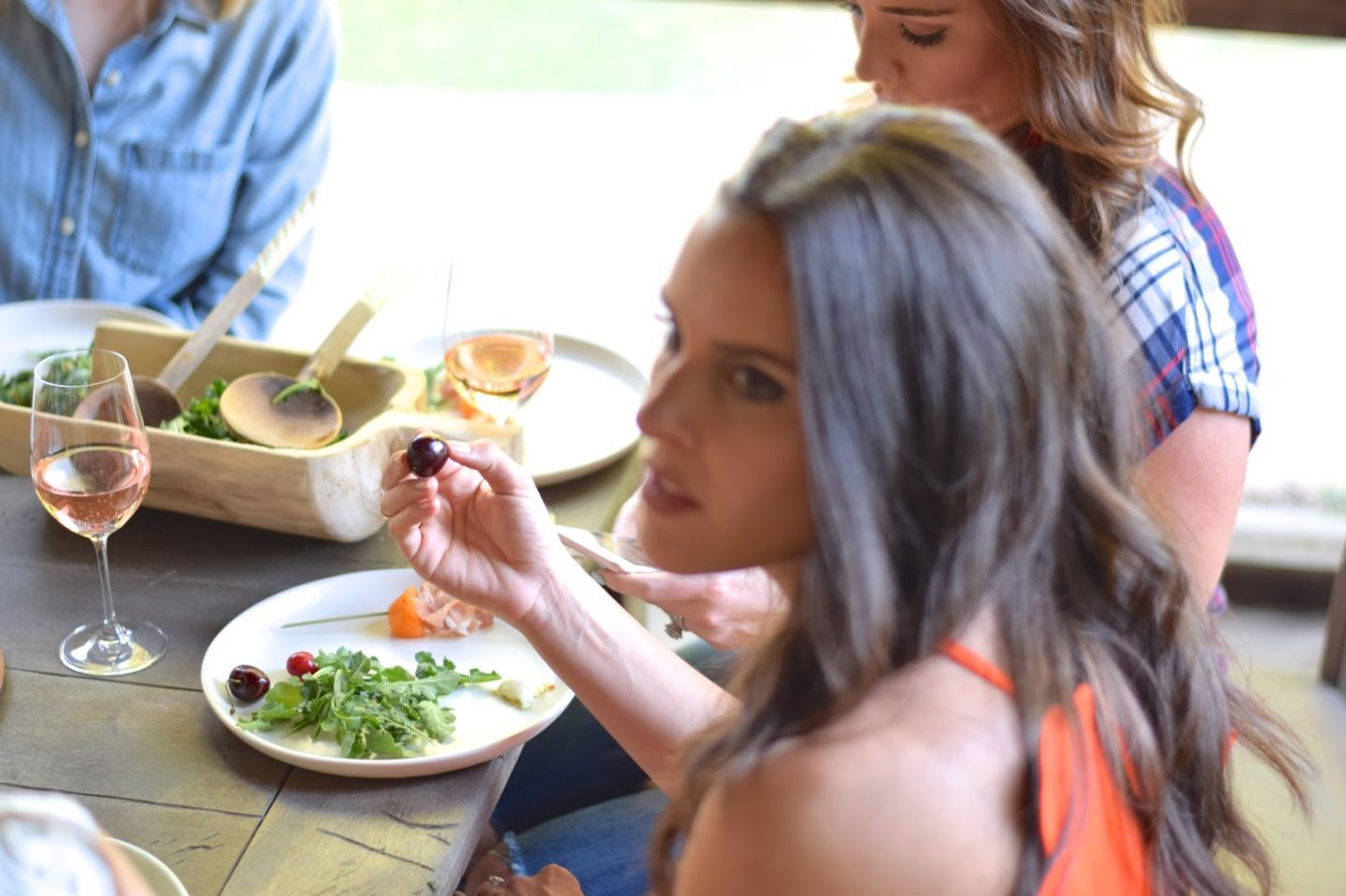 As you know Bluff City Lights likes to team up and do giveaways and this month is no different! One winner will receive a biannual (3-box) subscription to the Caramelized Supper Club by entering the giveaway below.
a Rafflecopter giveaway


I hope you liked our sneak peak of the Supper Club Box. The July box's deadline is June 20th, make sure you subscribe in time!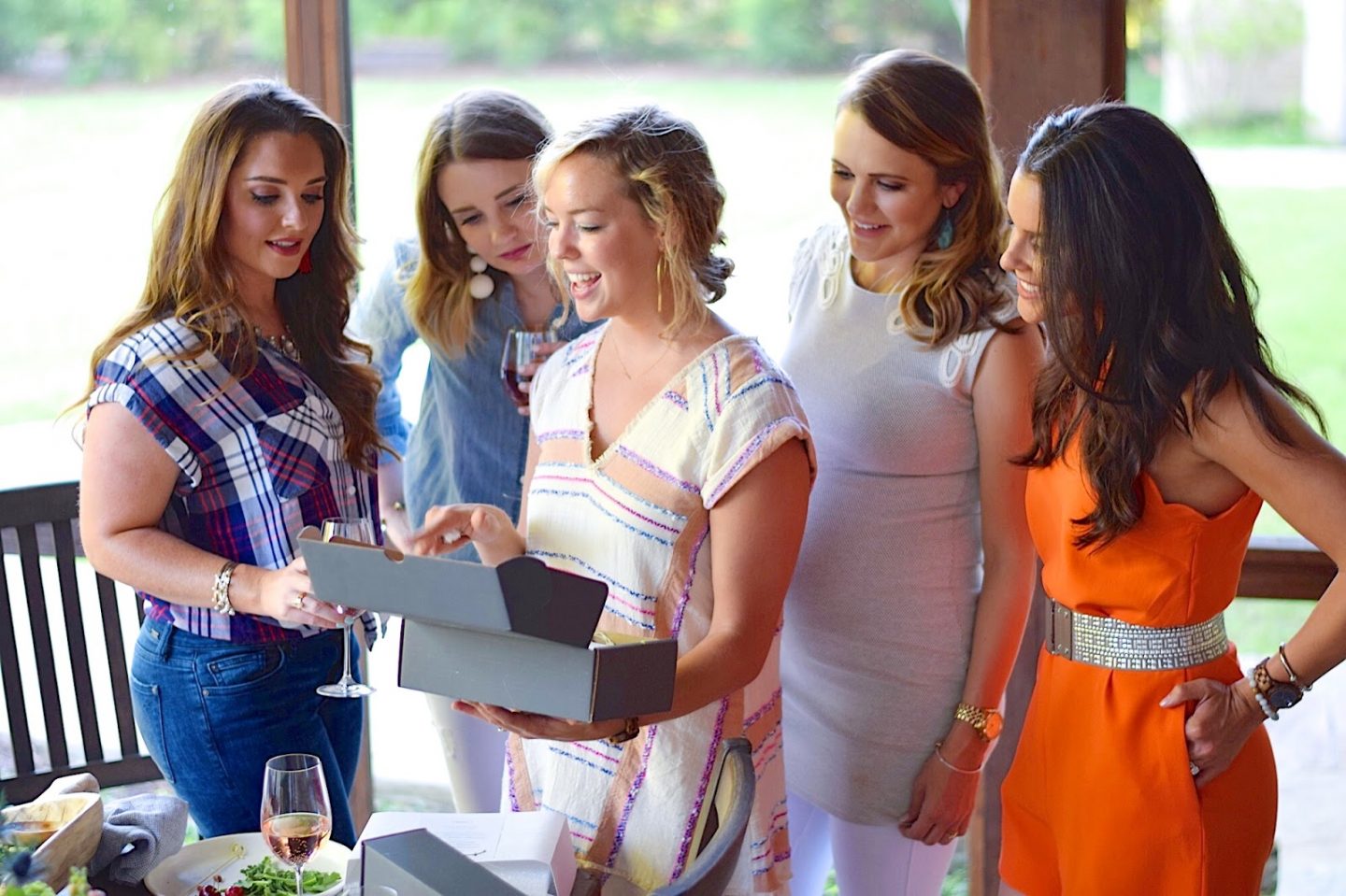 Thank you Cara for sharing your amazing subscription with us and showing us how it is done!
The Breakdown:
I love any excuse to dress up but having girlfriends over is one of my favorite excuses. Hanging with Bluff City Lights and enjoying our Caramelized Supper Club on a perfect summer evening made me feel very happy inside. I wore this Victoria Beckham for Target romper which is no longer available. I love the scalloped edge and the bright bold color is perfect for summer.
romper | Victoria Beckham for Target
belt | BCBG
silver bracelet | Vita Fede "Mini Titan Crystal"
jade bracelet | I got it in China
watch | Jord "Frankie 35 in Zebrawood and Navy"
Live votre rêve!