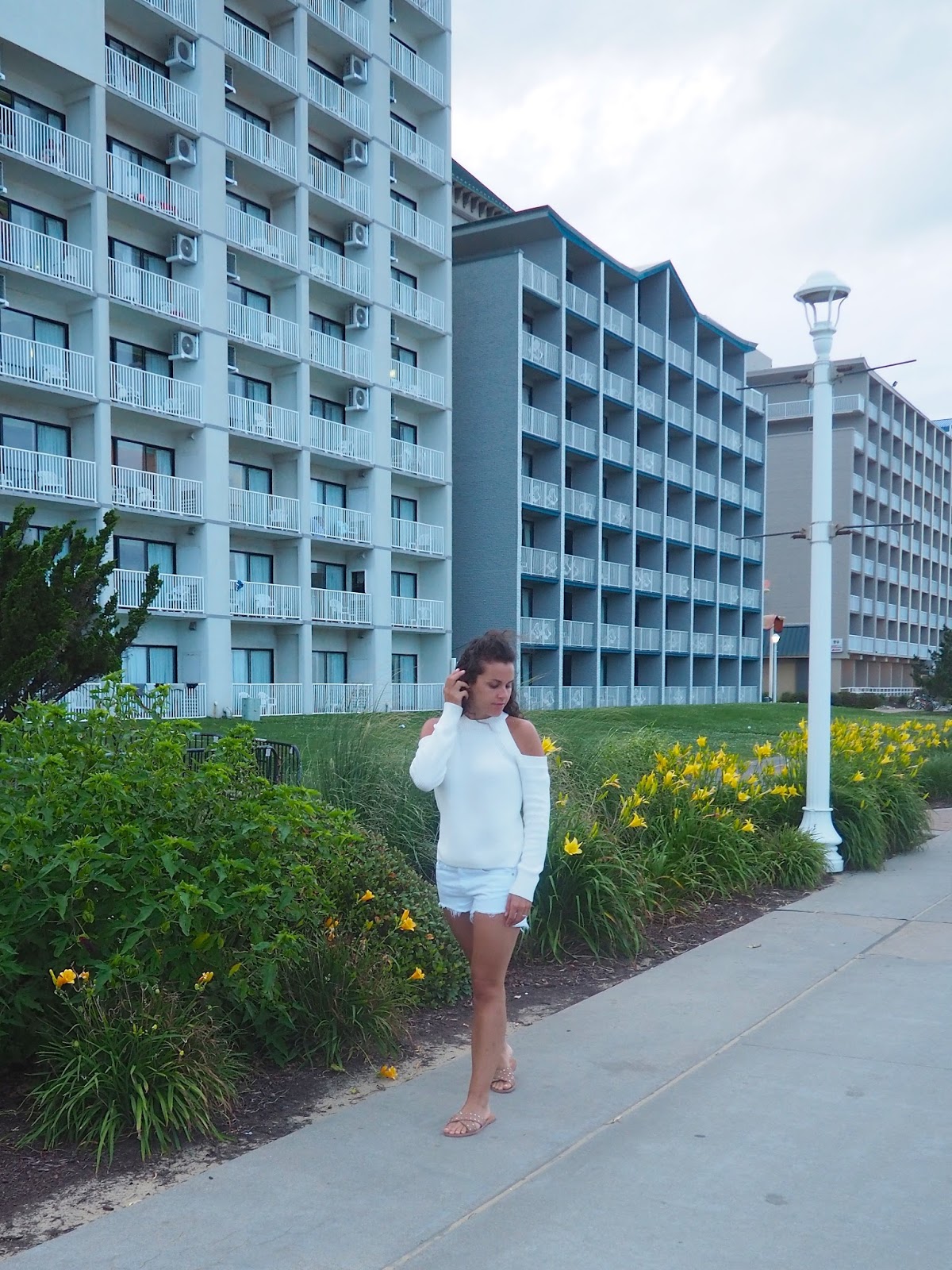 Every year my family heads to Virginia for vacation. My dad grew up in Richmond and we've been swimming in the Atlantic every summer since I was a baby. We went in to Virginia Beach for some Dairy Queen and entertainment. It was my nephews 5th birthday so we also went into the gift shops to get them some souvenirs.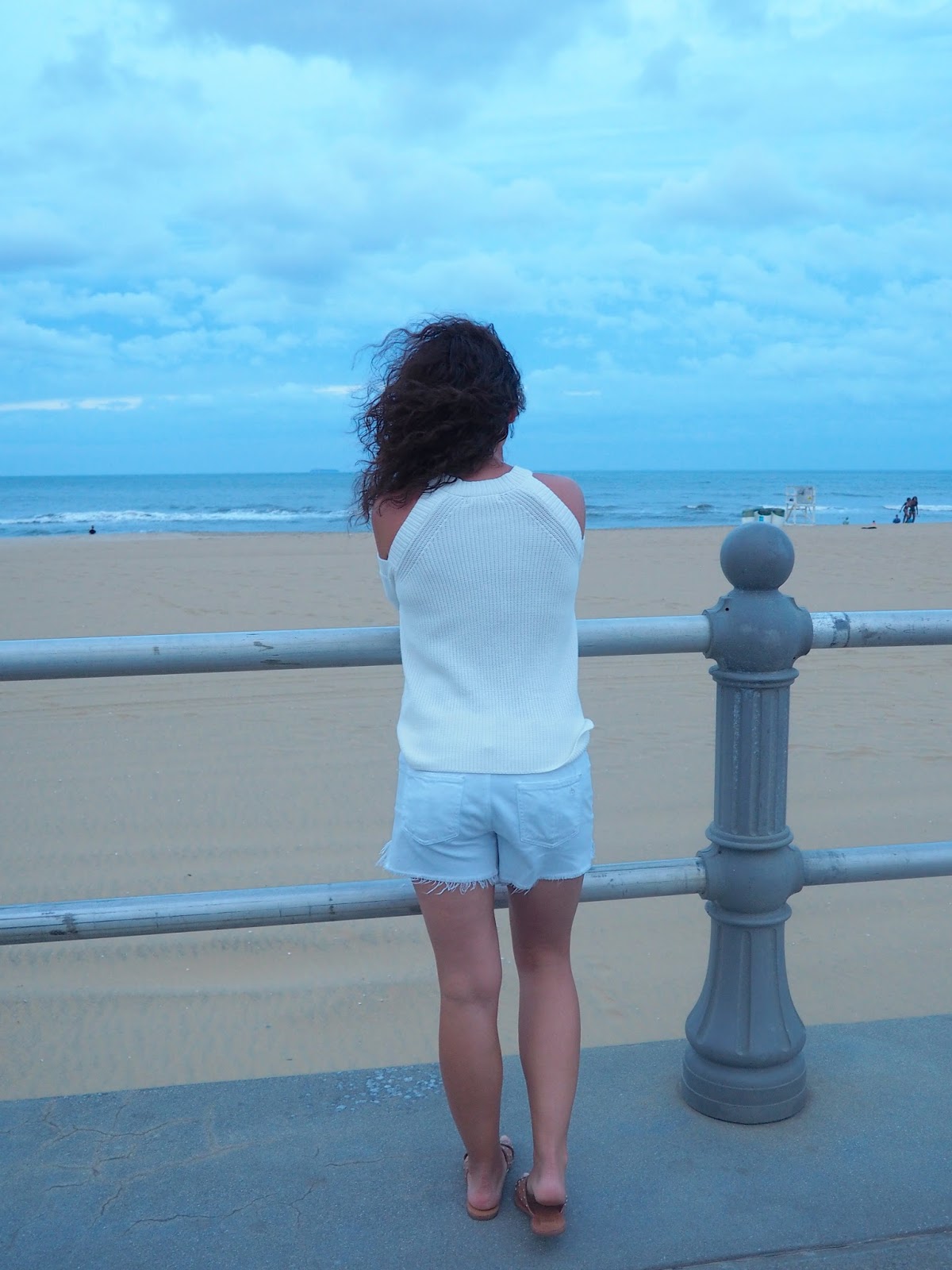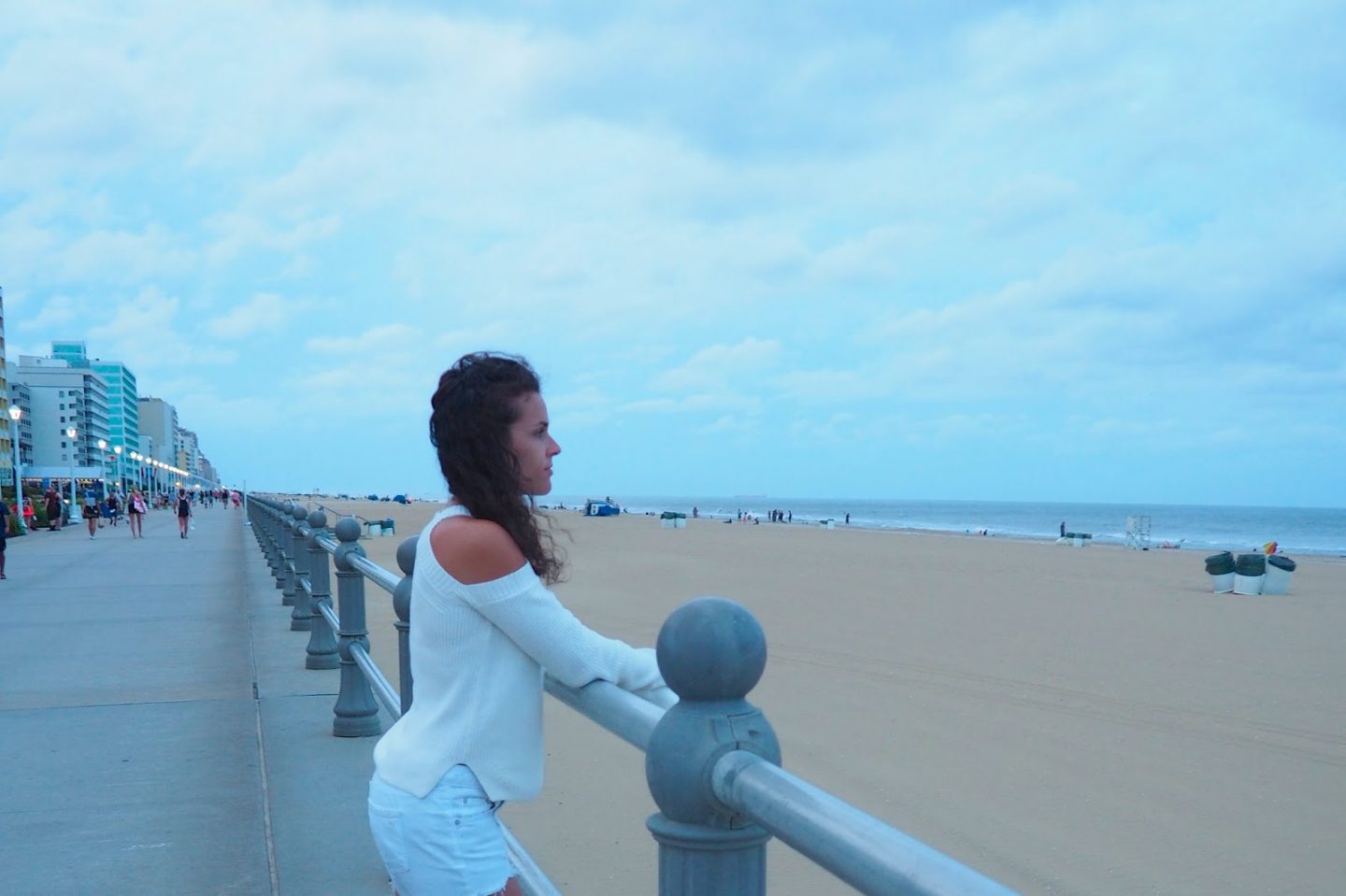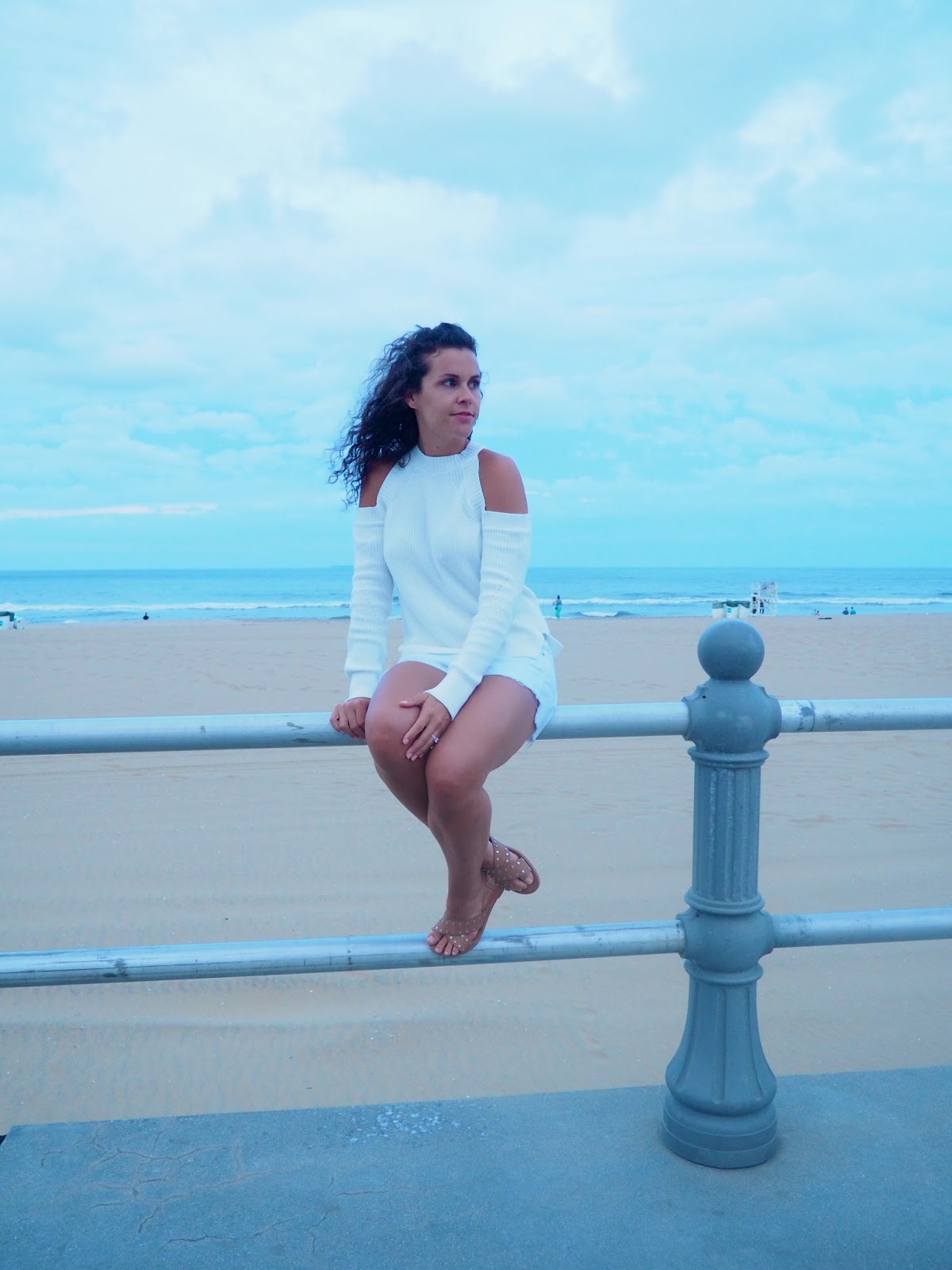 I don't usually wear my hair naturally curly, at least not down. If my hair is curly I wear it in a bun or in a braid. I love my curls but I feel like I have zero control over them, especially when the humidity is so high. I also think the texture of my hair may have changed during pregnancy. I know I lost quite a bit after Myles and it's growing back leaving me with a 2 inch halo of super curls all around my head. I'm not sure if this crazy looking new growth is to blame or if my hair texture really has changed.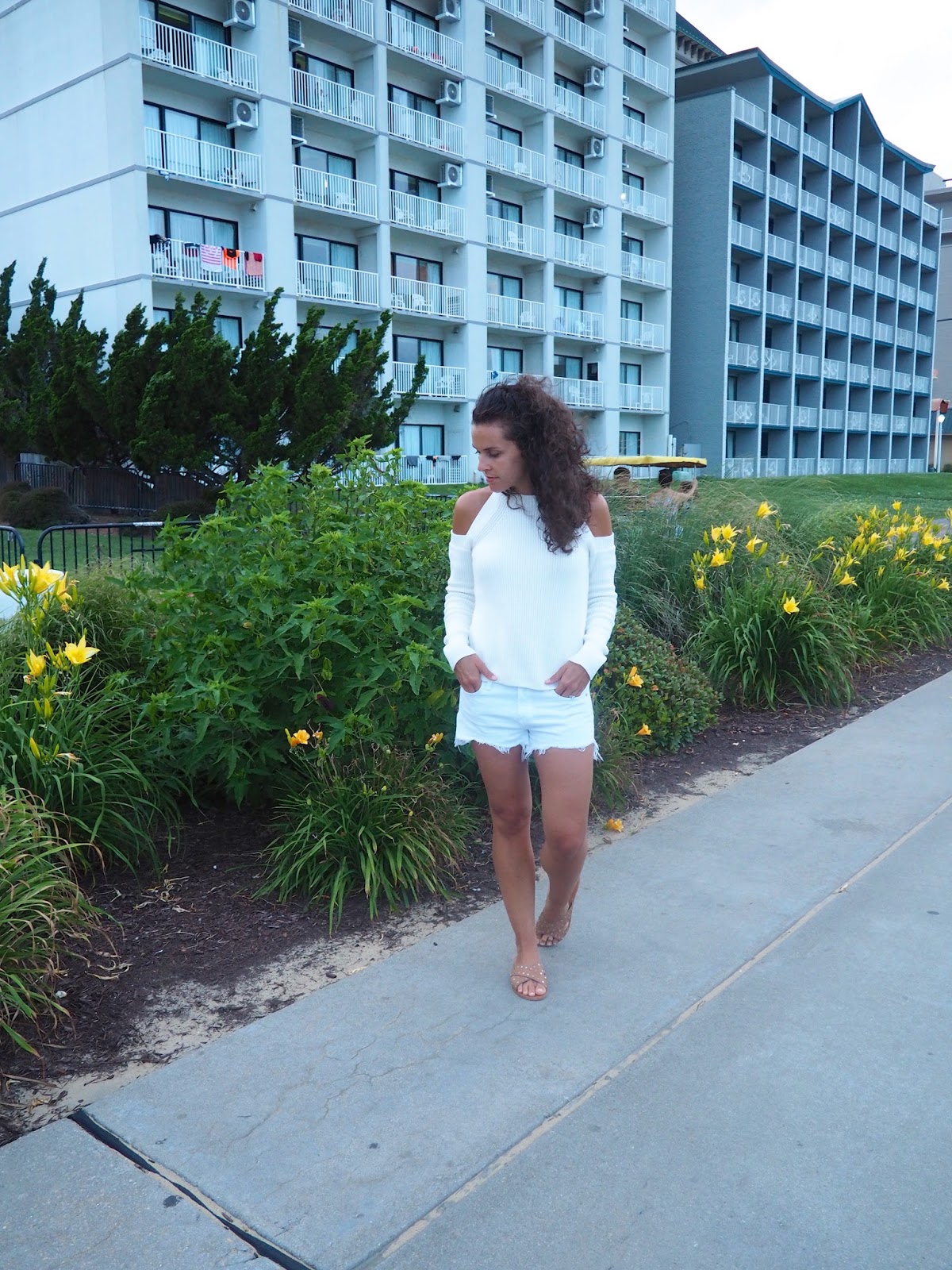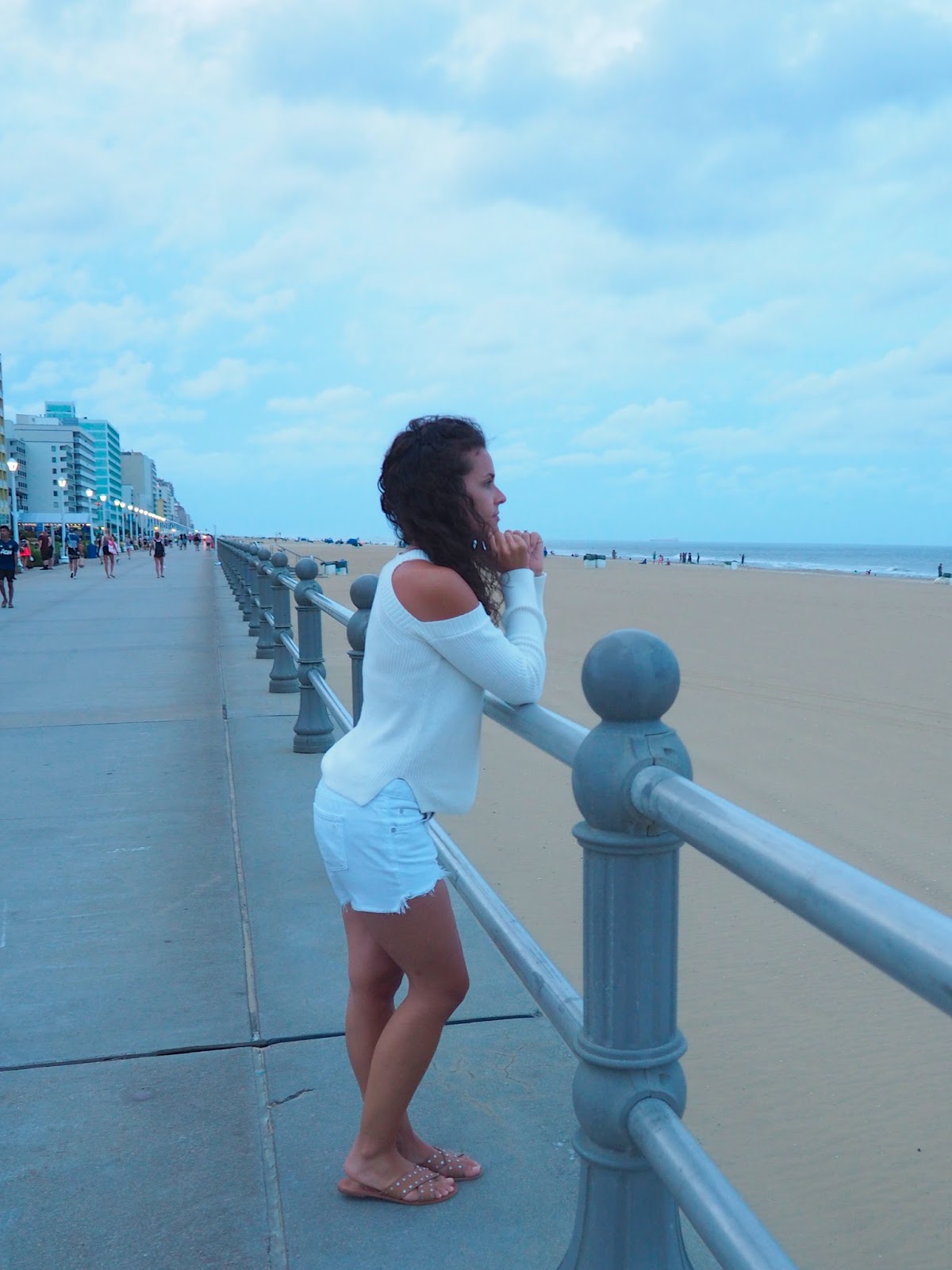 I have been wanting to wear this cream sweater (which is now on sale
here
) with these
white shorts
all summer. I did get a snag in my sweater when I opened the stroller and my heart dropped. The snag isn't too noticeable but for that to happen the first time wearing it made me very sad! I found a great look for less sweater

here

. I didn't realize my sweater and shorts were both

Rag and Bone

until I started writing this post. I've always been a fan of Rag and Bone denim and I'm loving there sweater and t-shirts. I am also loving not wearing make-up! I brought my beauty products on vacation just in case I felt in the mood but the most I have put on this whole trip was a little tinted moisturizer and mascara for our family photo since I know it will be our Christmas card. Having a tan always makes me feel better about my skin too.