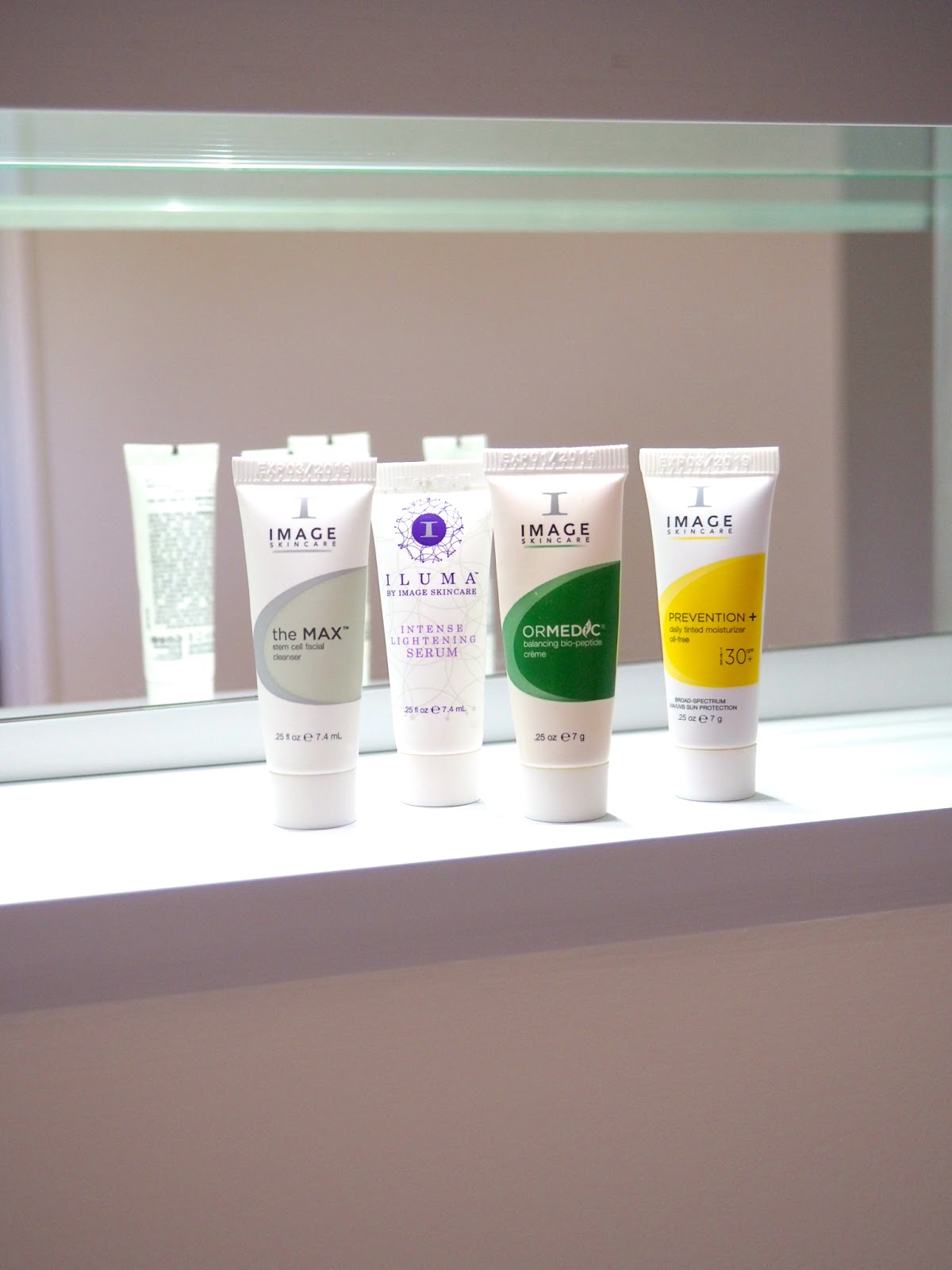 Just like every girl, I love a good spa day. My spa experiences have always been quite basic, I'll get a regular facial or massage a couple times a year. There are so many different types of treatments out there that I have never heard of, one being DermaSweep. DermaSweep is a facial that provides deep exfoliation and product penetration and is offered at De La Belle Wellness and Spa where I got to experience this service for myself. Make sure you visit the other Bluff City Lights blog posts soon to read about their De La Belle treatment. We all got something different so you'll definitely want to read what they had to say. You can read Megan's post on botox (eek!) here!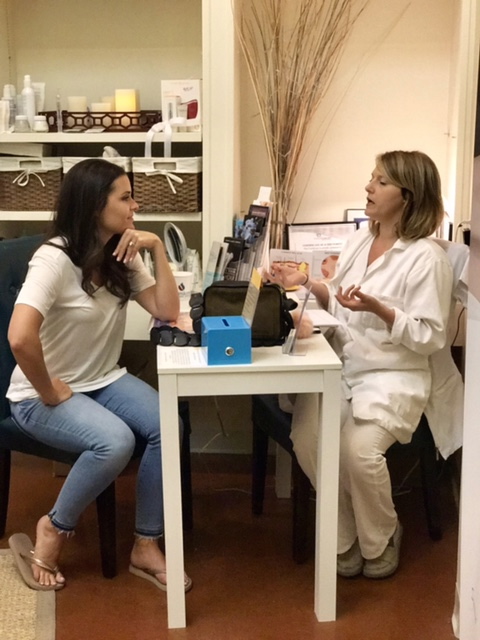 I sat down for my consultation with Robin to discuss my skin type and go over any questions I had. I had quite a few question because I wasn't familiar with this procedure. I learned that Robin would be using a Dermasweep wand to gently lift the skin while removing the topmost layer of dead skin cells (she even showed me the dead skin cells after!). The vacuum suction stimulates blood flow to the epidermis, encouraging collagen formation while firming and toning.
Unlike traditional microdermabrasion, DermaSweep helps improve micro-circulation and oxygenation to promote skin health and boost collagen, along with effective exfoliation.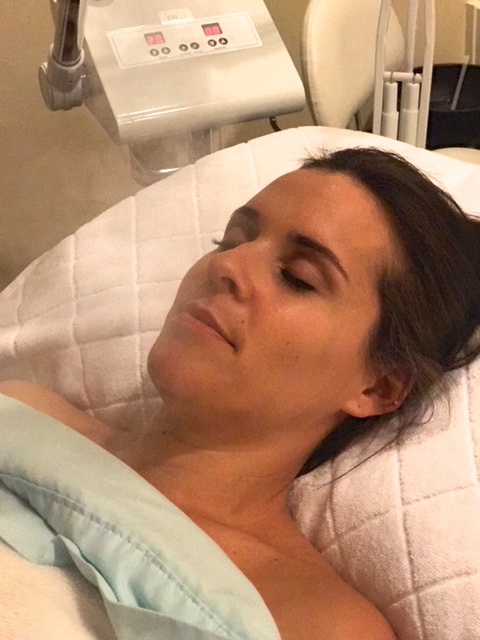 After I undressed, I hopped into a warm bed with the softest sheets to relax. There was a mist machine near my face to help open up my pores .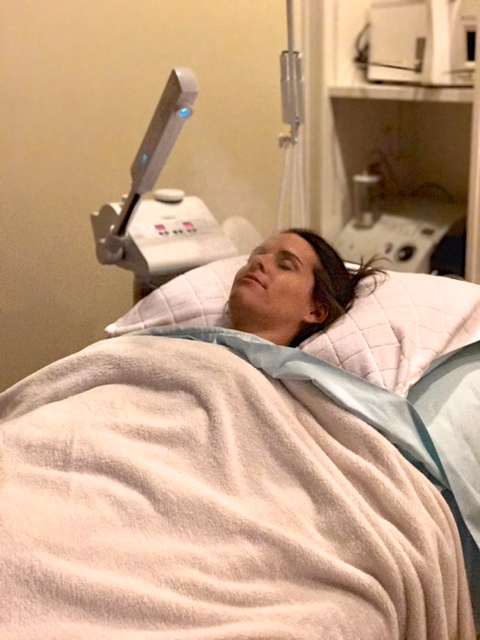 After a few minutes Robin came in to get started. There are three levels of treatment during the facial: Exfoliation, circulation and infusion. You can read more details from the De La Belle website. Robin had mentioned I could possibly develop some bruising from the suction. Since I have (or at least I thought I had) sensitive skin I was sure I would have bruising and that there was no way I could go out in public after my treatment. You can see in the below picture, my before and after, there was a little bit of redness but nothing extreme and I never developed any bruising.
During the facial the suction felt really strong but it also felt like a nail file on my face. It is odd to explain but it didn't hurt at all, just pressure and some roughness. The remaining part of the facial was so relaxing I actually fell asleep at the end!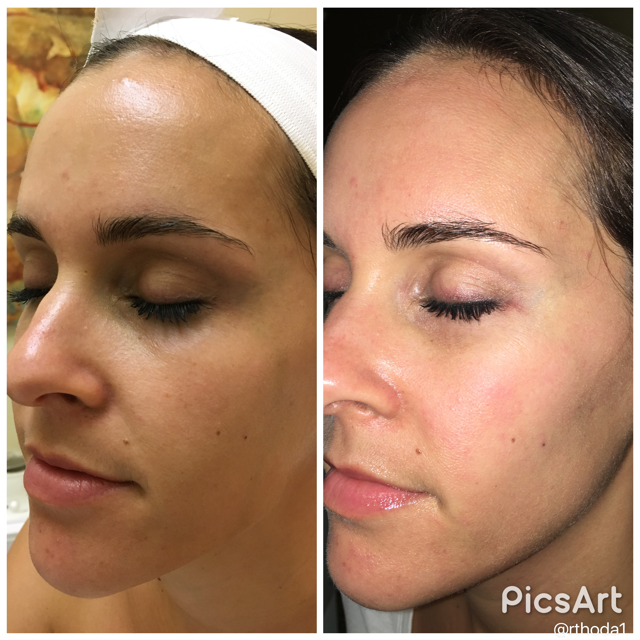 (before) (after)
I met Robin at checkout after my facial where she went over skincare directions. For the next 10 days I was to use samples she provided to cleanse and moisturize my face. I was given four different

Image Skincare

samples with an AM and PM routine.
I washed my face morning and evening with The Max Stem Cell Facial cleanser then applied Iluma Intense Lightening Serum. During the day I applied Prevention tinted daily moisturizer with spf 30. I really loved this tinted moisturizer, it had good coverage while still being a light formula. In the evening after washing my face and applying the serum I used Ormedic Biopeptide Cream.
After my facial I was able to go about my day like normal. A couple days after my facial I did get a few pimples which I was warned about. It felt good knowing my pores were very very clean and impurities were brought to the surface!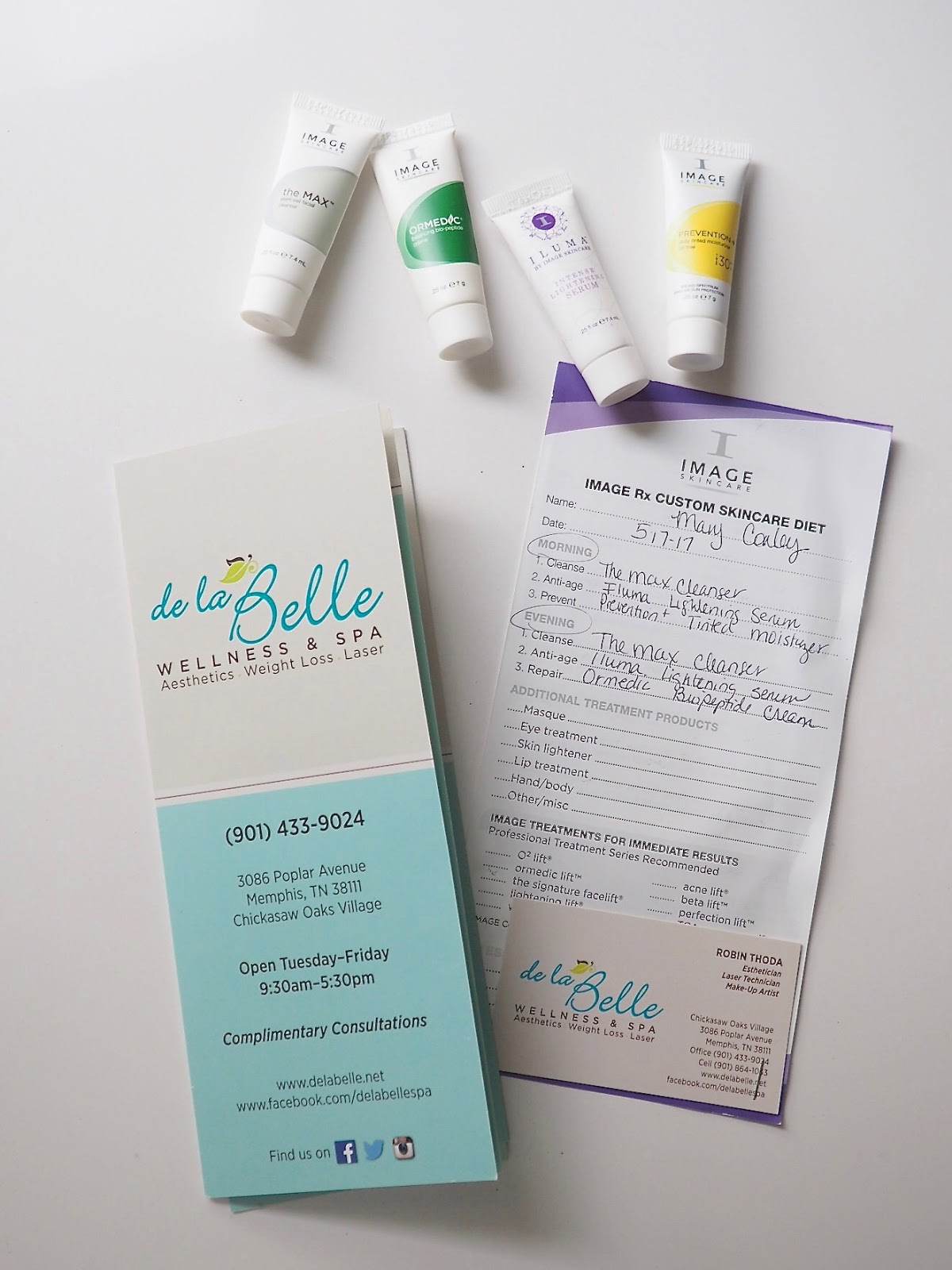 I'm looking forward to setting up my next DermaSweep facial at De La Belle Spa.
De La Belle has specials starting today, June 15th, for their Anniversary sale! Check them out below.

Thank you De La Belle!
Live votre rêve!
SaveSave