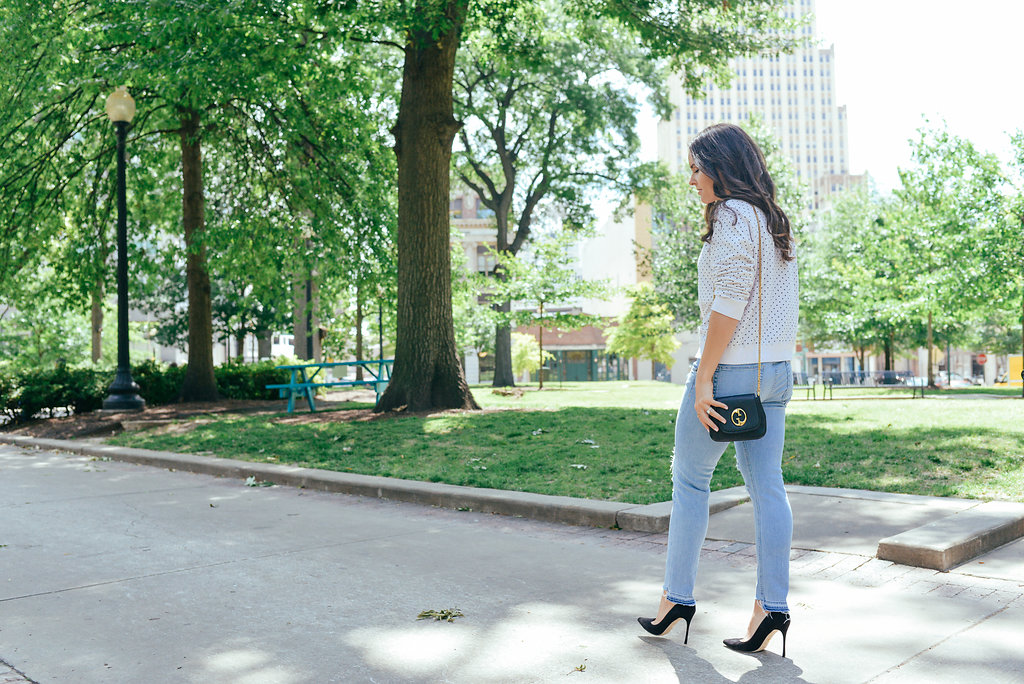 As I'm writing this, the temperature is currently reading 96 degrees while I'm in the back seat with Myles headed to Virginia with my parents for our annual vacation. The thought of wearing jeans and a sweatshirt makes me sweat. Partially because it's currently very hot outside and partially because my mind is on vacation and I plan on being in a swimsuit 75% of the next two weeks. But when I wore this outfit not too long ago it was the perfect late spring day and dressing up a casual sweatshirt with black suede stilettos was the perfect choice.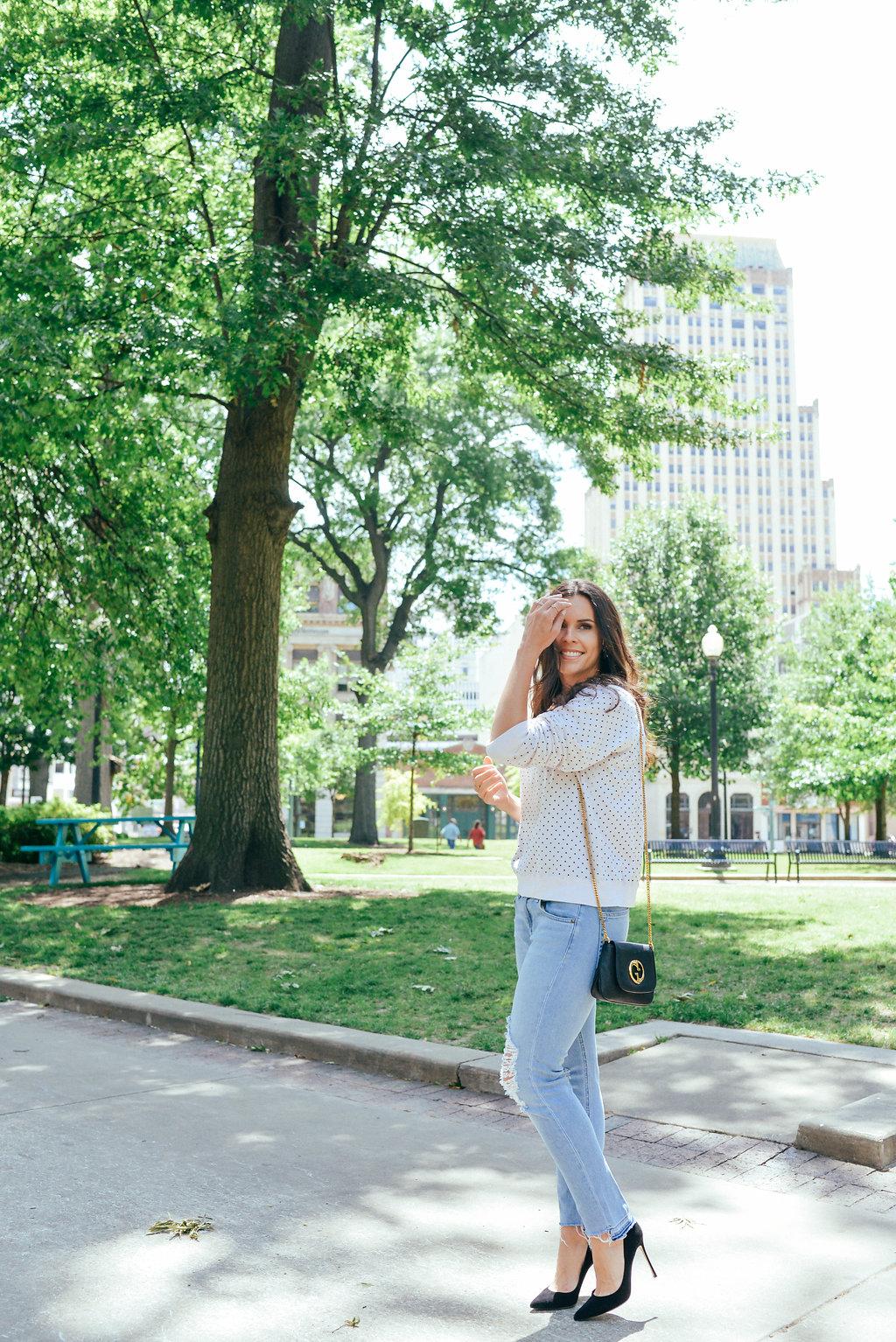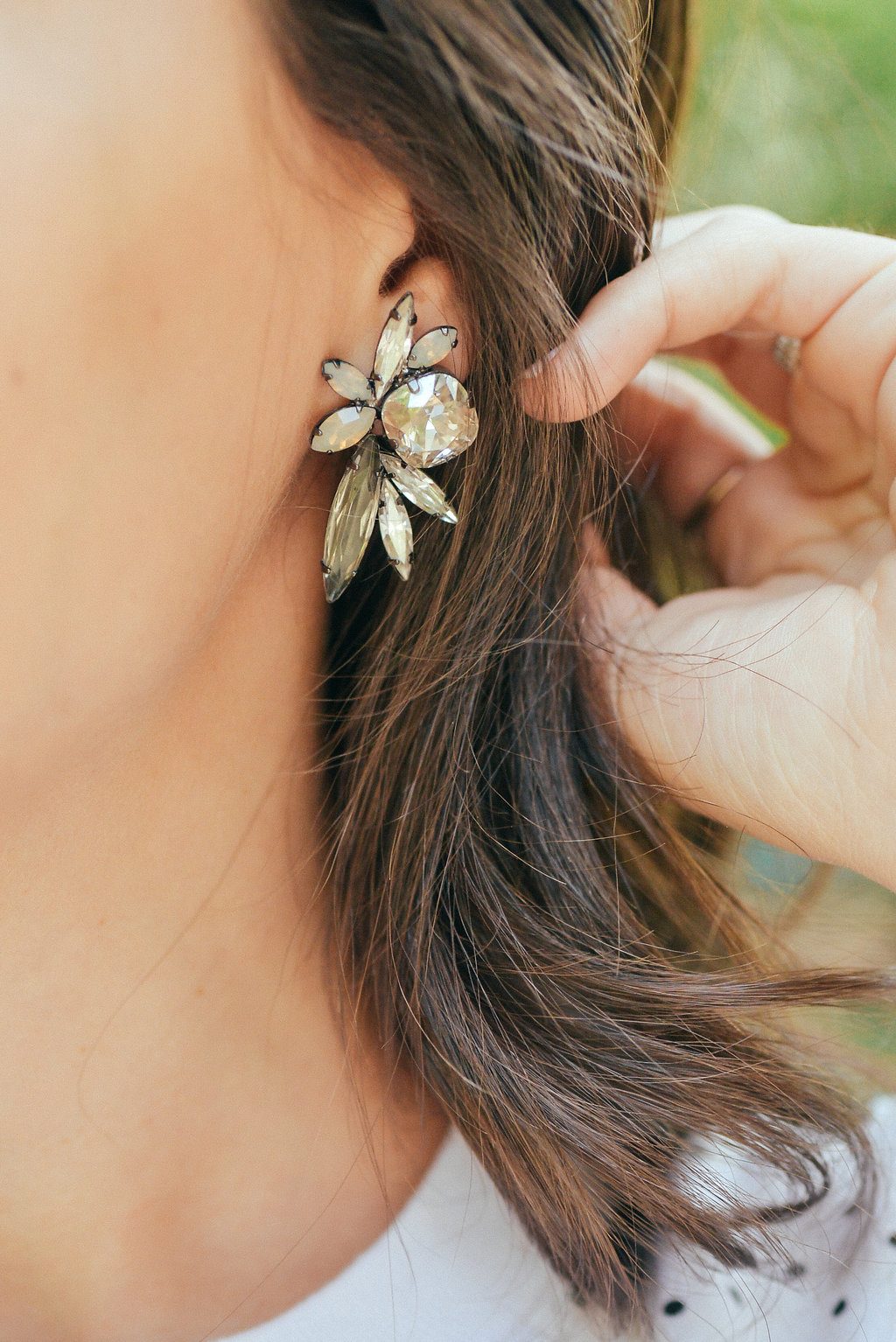 It's always appropriate to wear a statement earring out.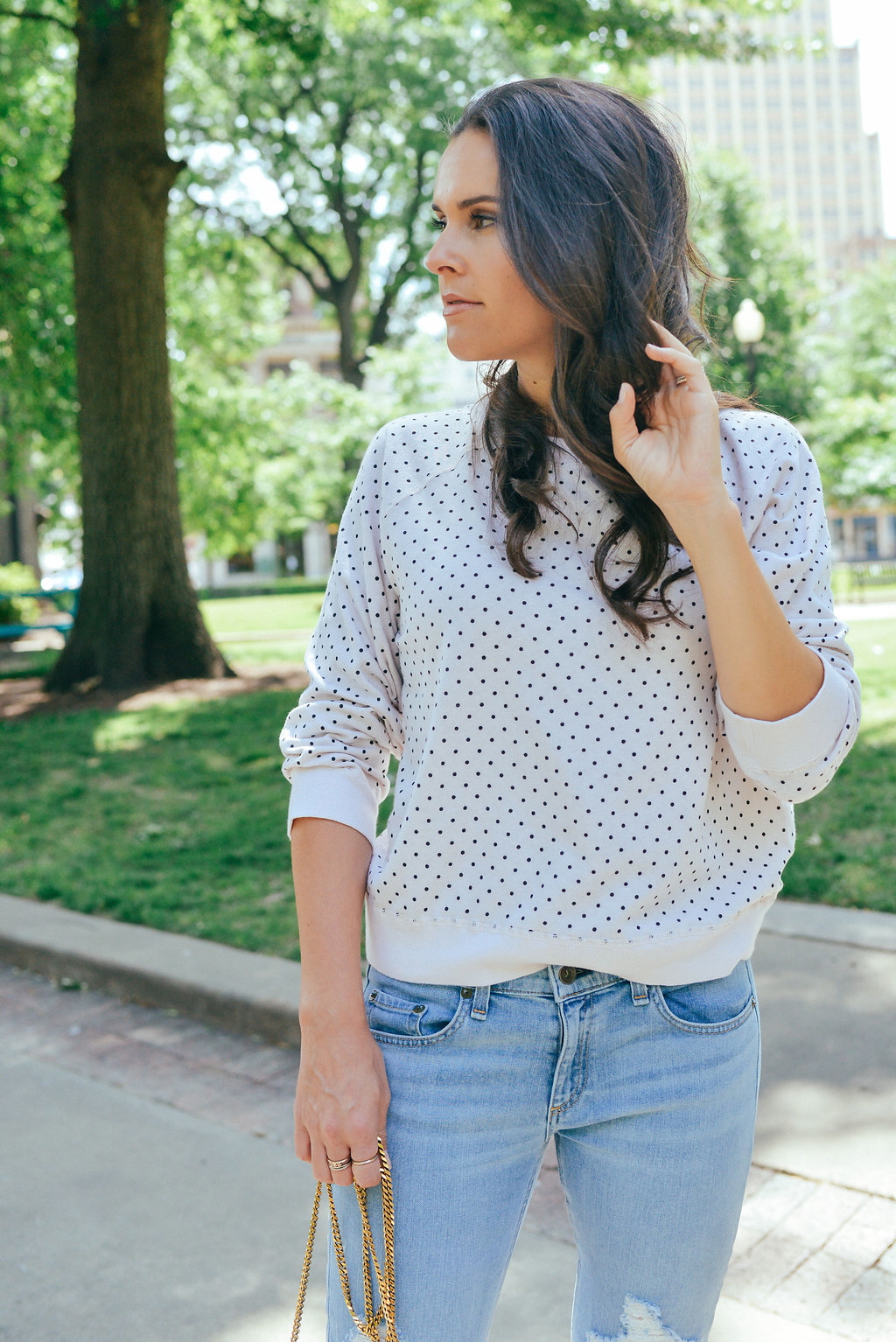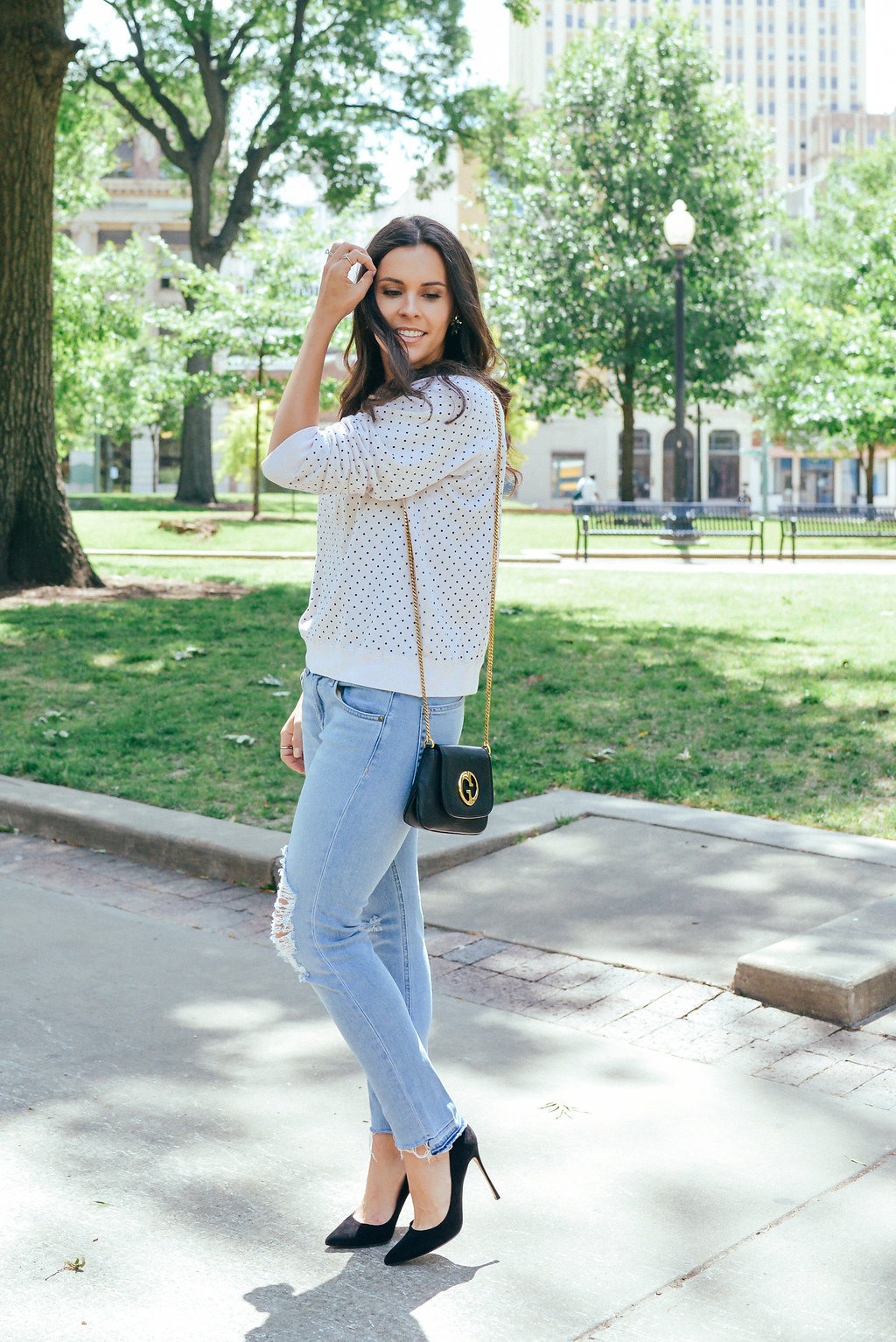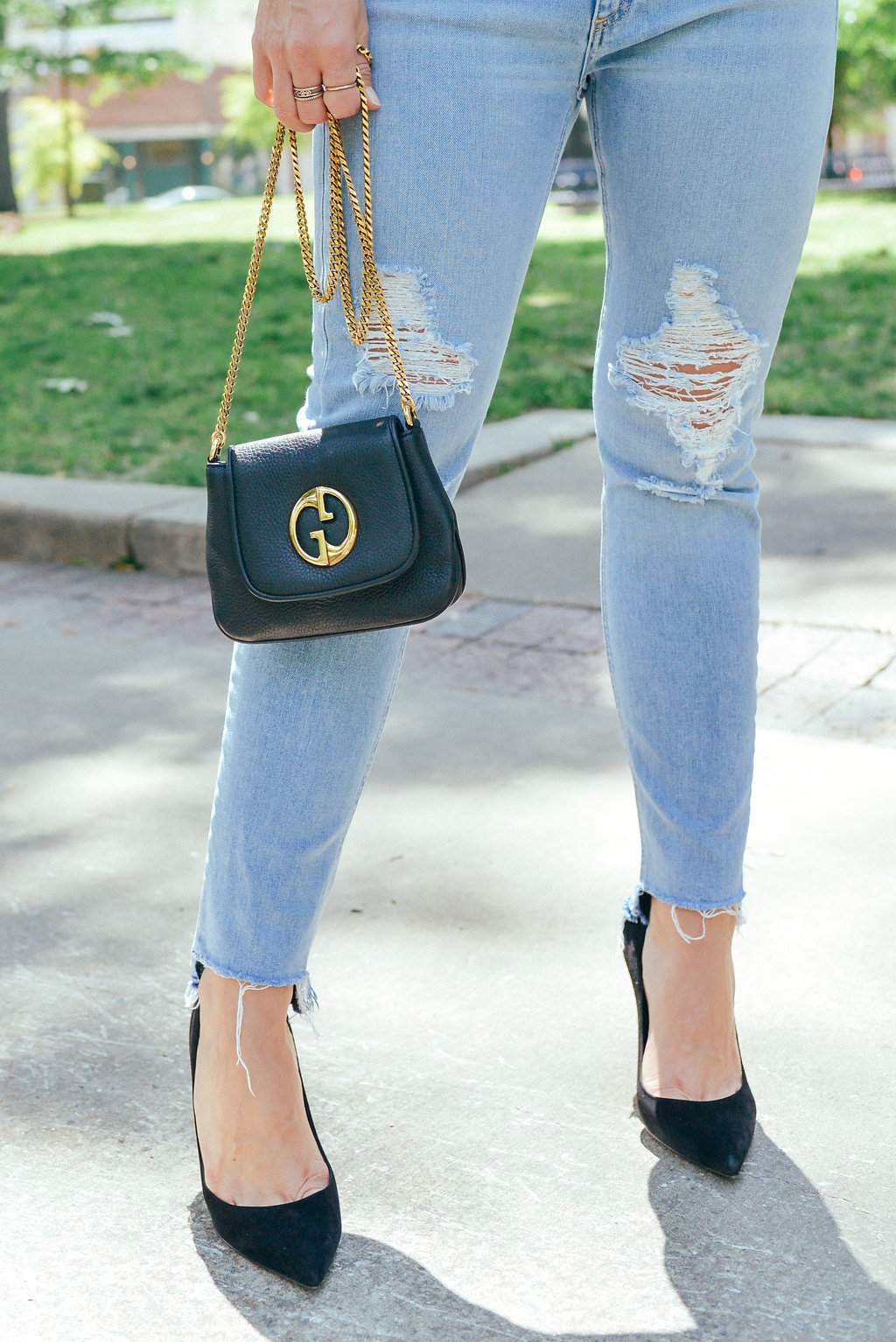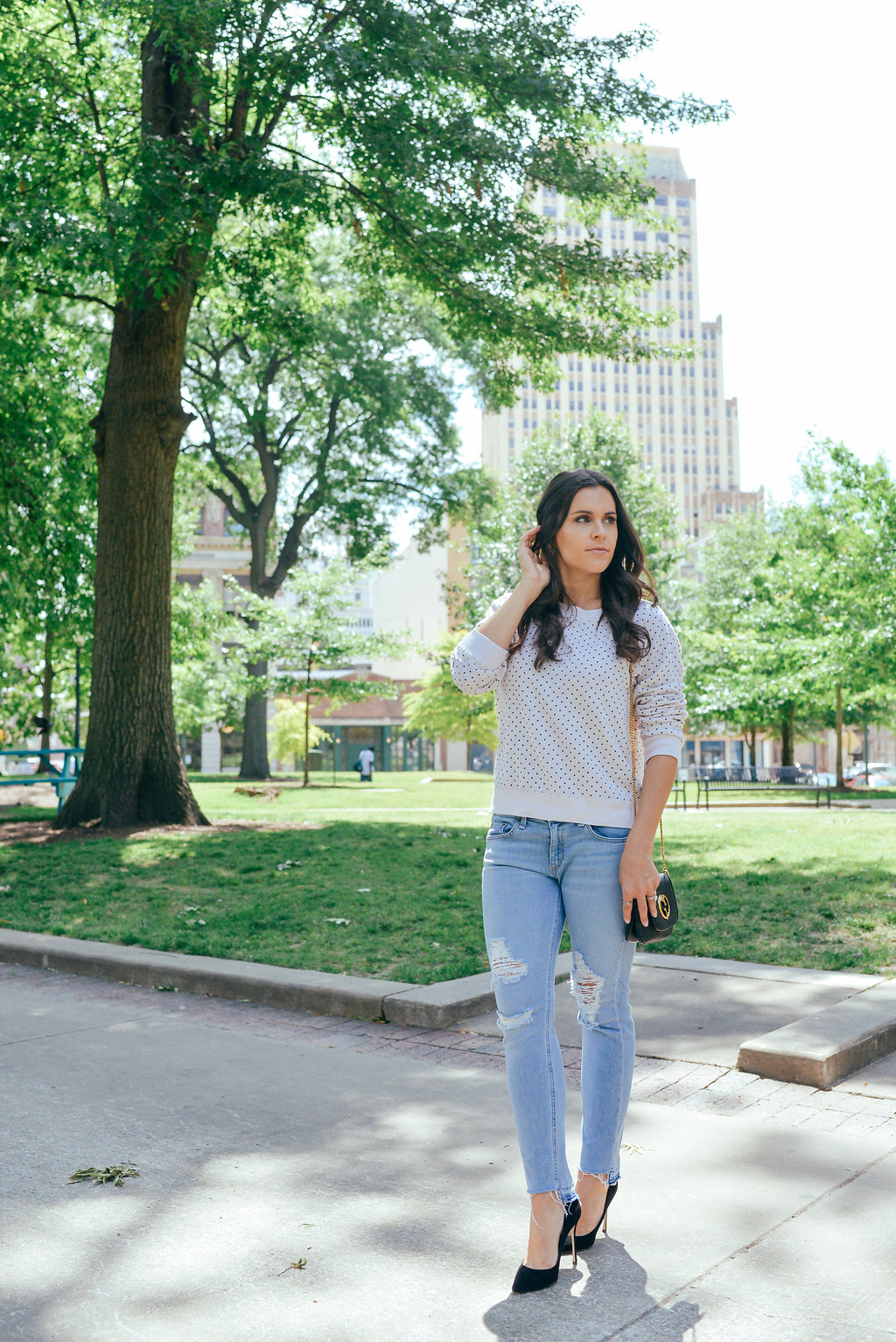 The Breakdown
This sweatshirt was purchased from a little shop in Tribecca when I was in NYC in May. I really wish I remembered the name of the store. They seem to be the only store that has this polka dot blush sweatshirt by Monrow, I cannot find it anywhere online. There were matching sweatpants that I almost got too. It was a last minute
decision
not too. The style of the pants was different than the typical Monrow sweat pant, they had a cuffed hem which is the
Super Soft Boyfriend Sweats
. I knew if I got the matching set they would turn into pajamas for me. I definitely wear this sweatshirt with black sweats to lounge around the house in but it was fun to dress it up. Choosing this little black bag helped dress this look up too.
jeans | Rag and Bone "Dre Capri

"
SaveSave