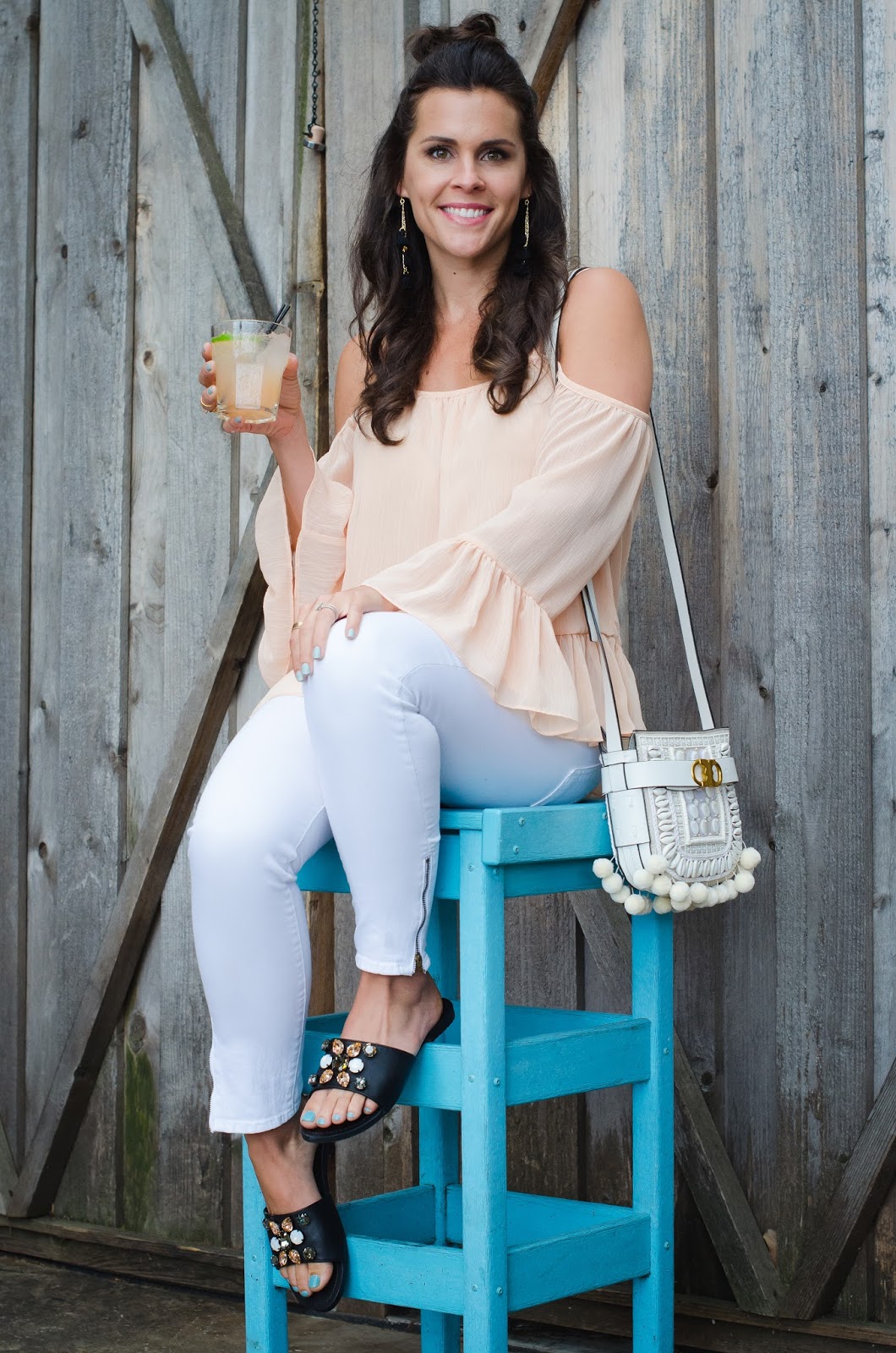 Don't forget about Bluff City Lights just because it's summer. We have a yummy collaboration this month and one of you will get to enjoy it too! We had lunch at Chef Kelly English's restaurant, Second Line, in midtown. We sat on the darling patio, talked, ate, drank, ate, and talked some more.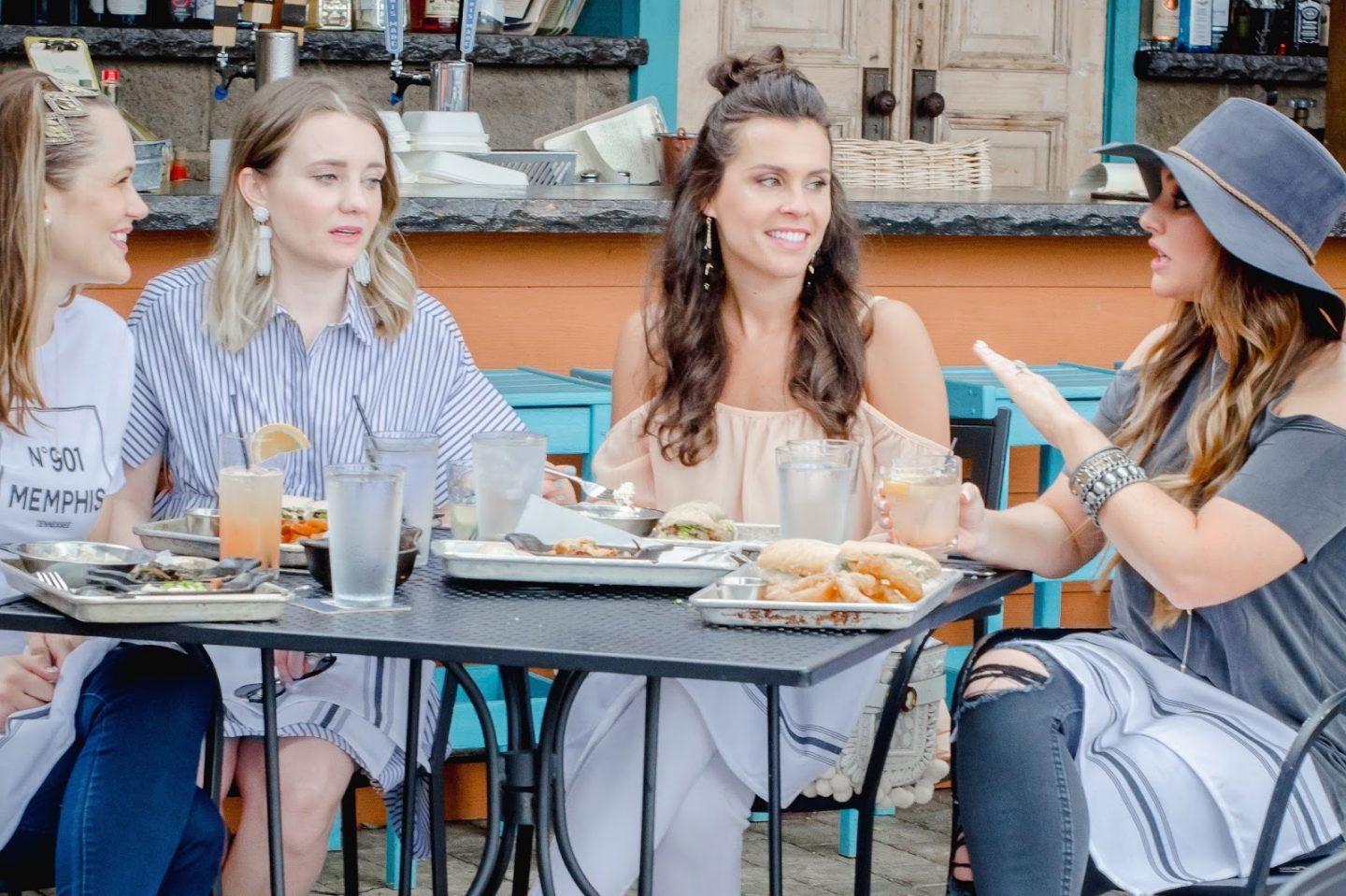 This New Orleans style restaurant is one to satisfy any ones craving for a poboy. We started with i.b.y.a shrimp (which the waitress told us what that stood for, I remember it having a curse word in it… maybe it was "I bet your ass". I'm not positive, someone please correct me I'm wrong and comment with the correct meaning of that shrimp- regardless it's delicious and you all should order it) and the original andouille + crawfish + pimento cheese fries. You can tell none of us were dieting during the meal, right!?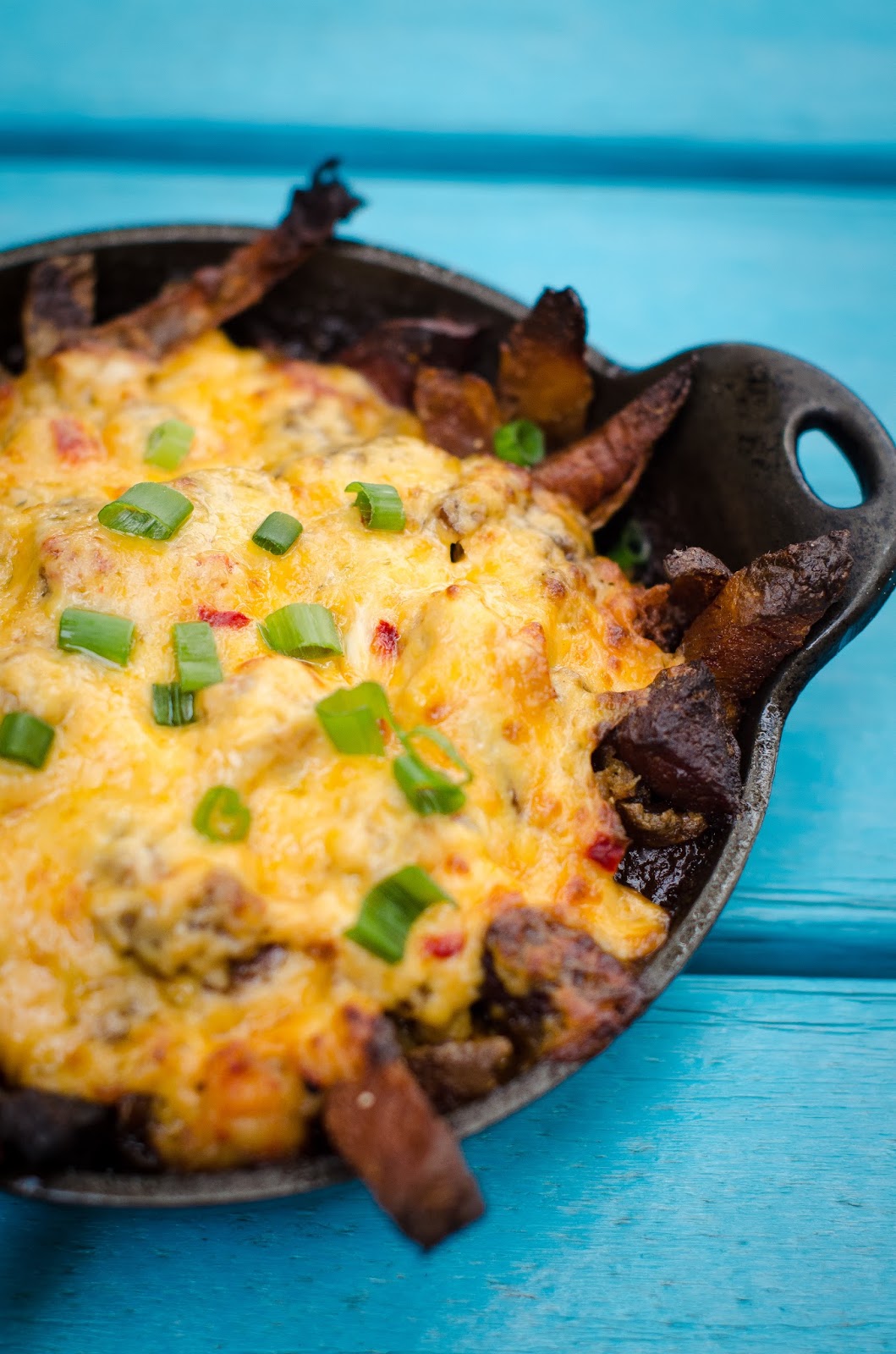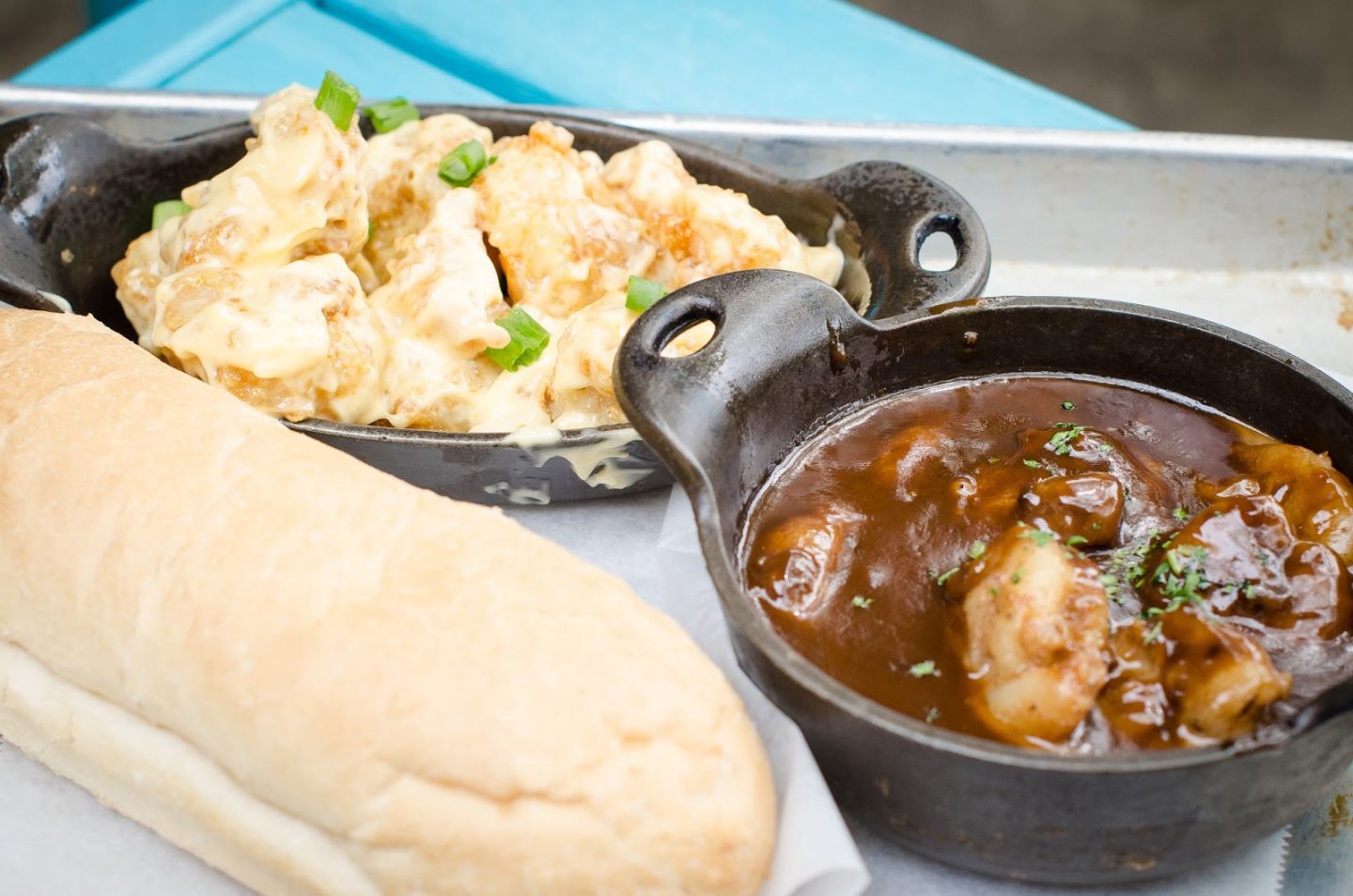 I love that my drink matched my outfit. I promise I did not plan that but it did make me happy!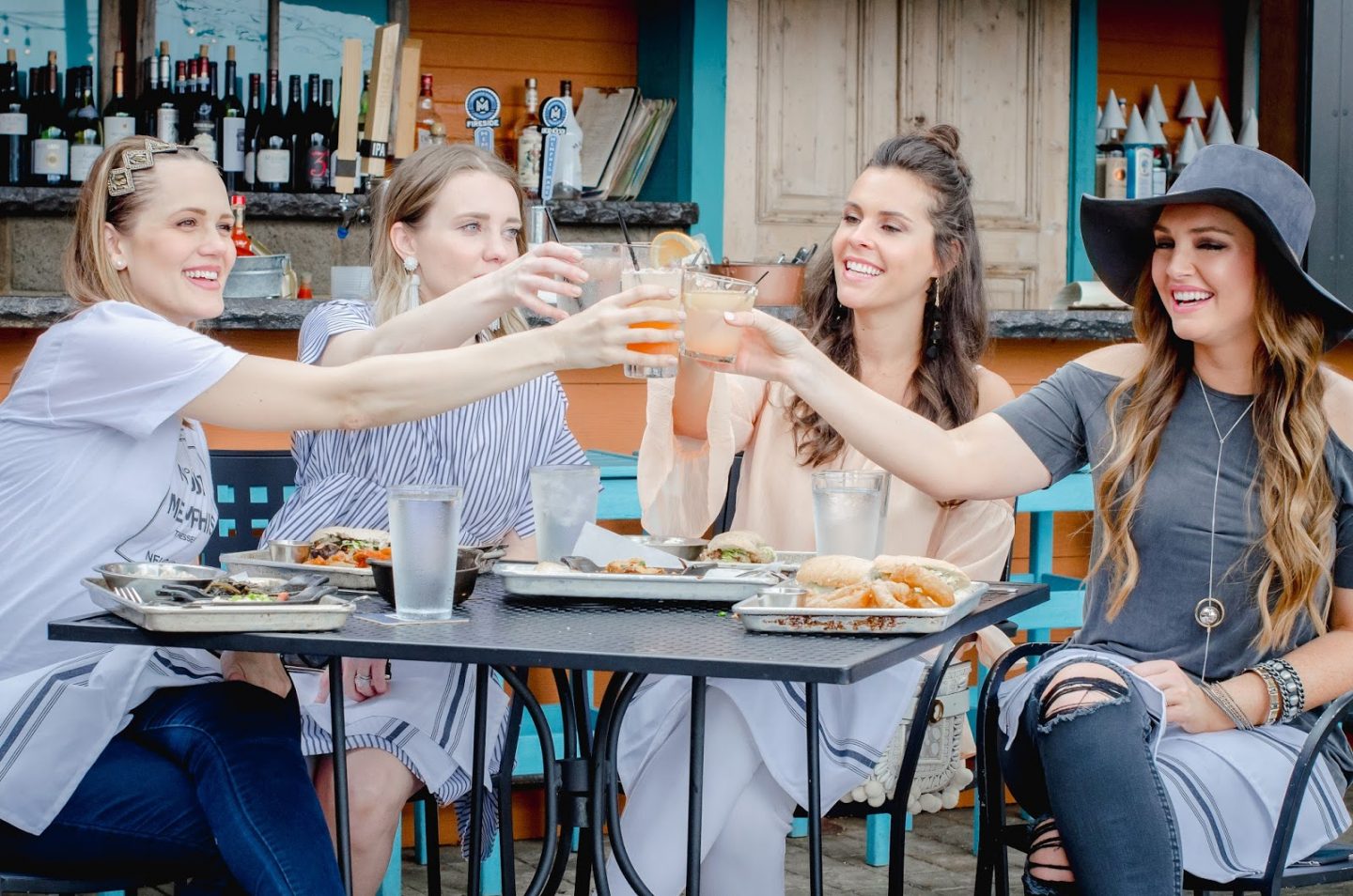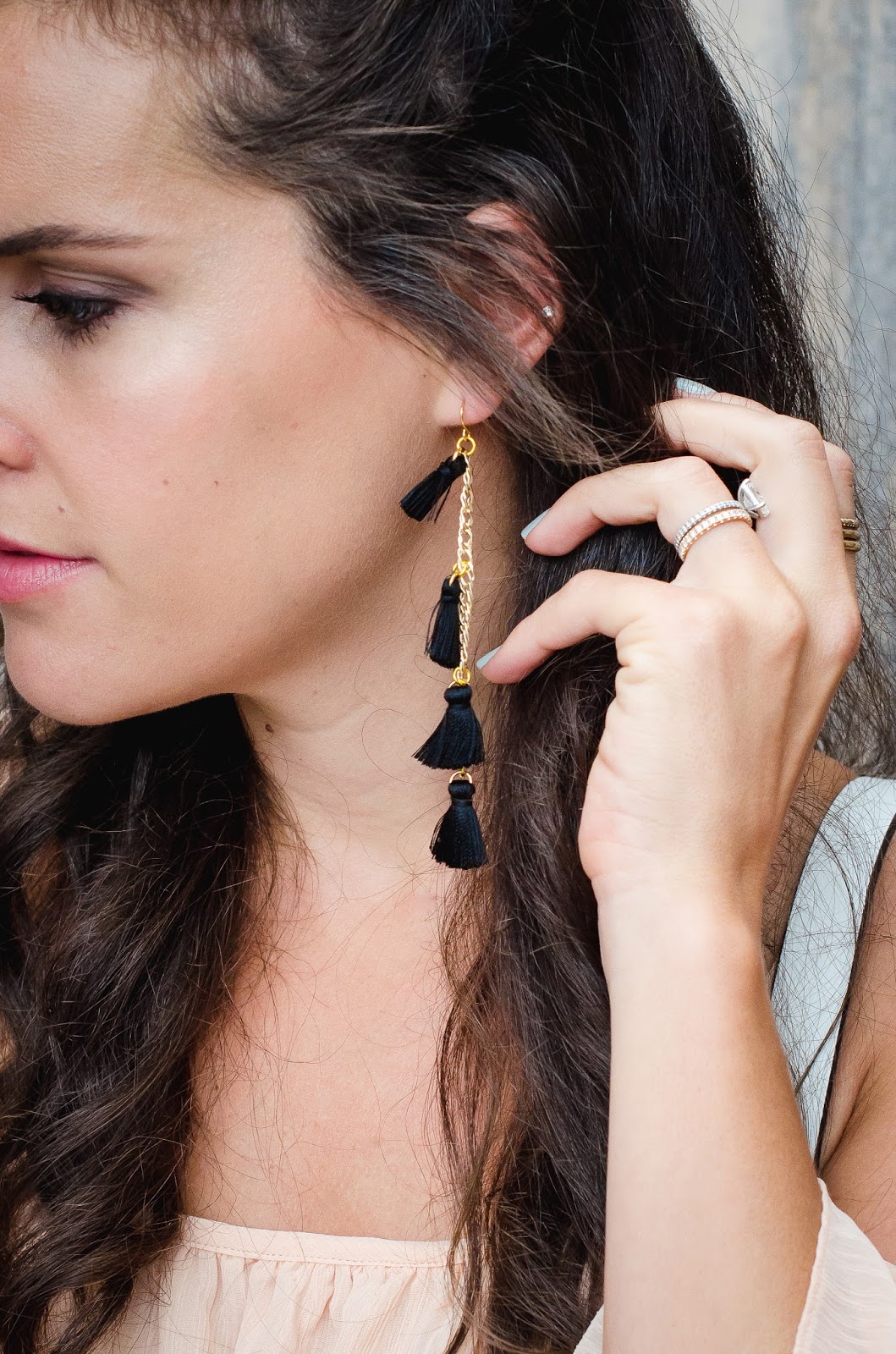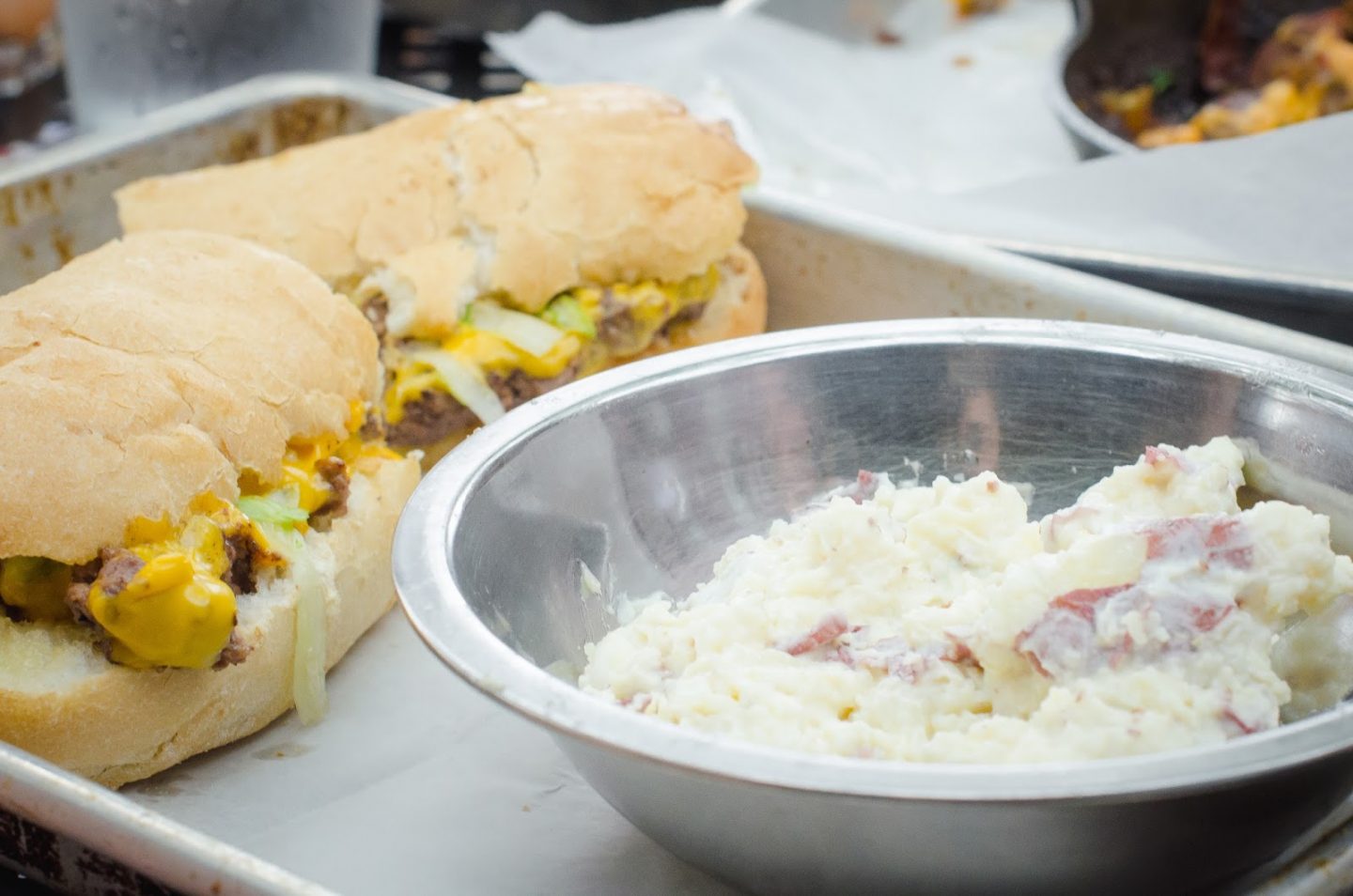 I ordered the Cheeseburger Poboy. It was amazing and way better than your regular cheeseburger! My mouth is watering just thinking about it.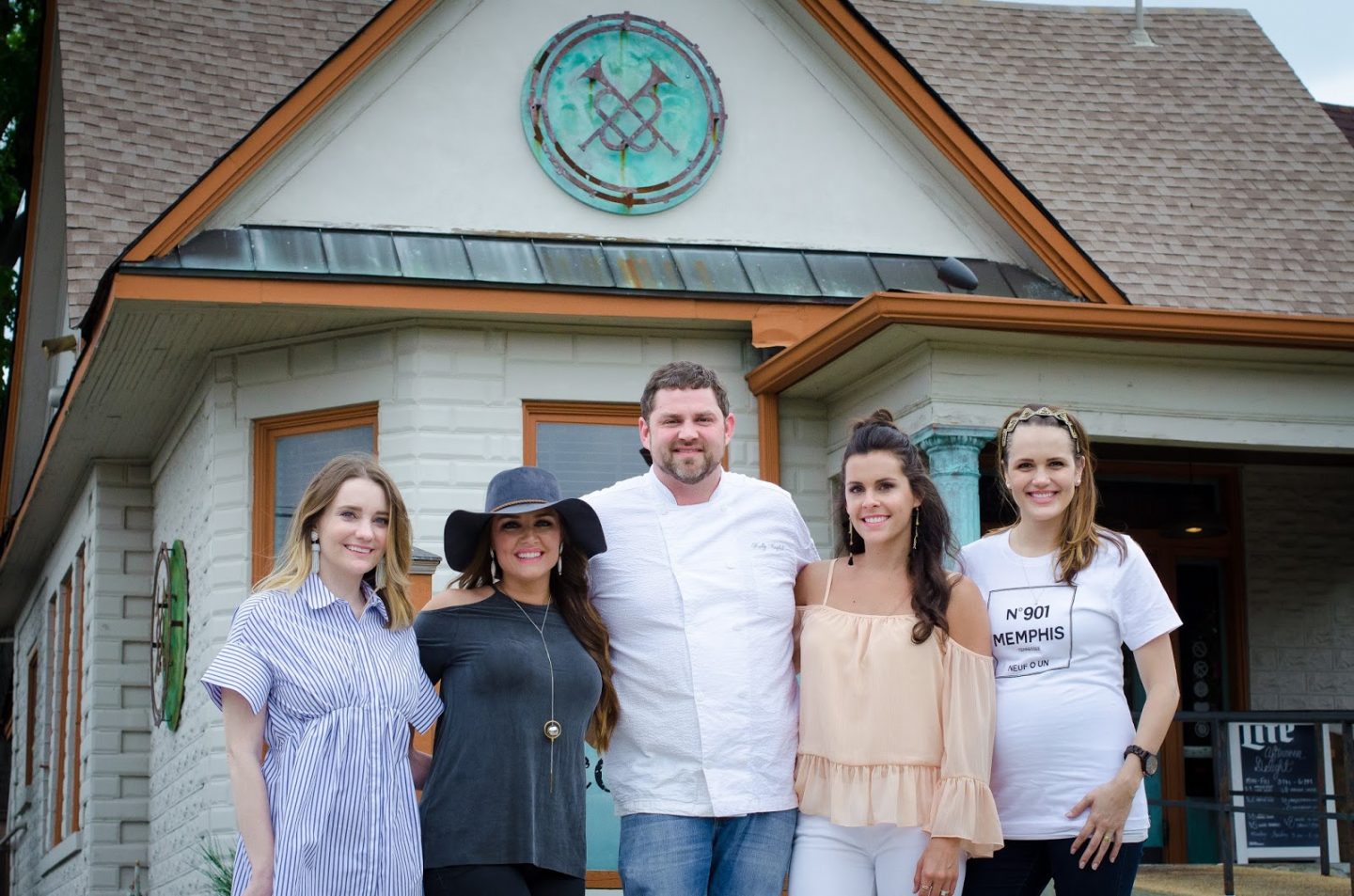 A big thanks to Kelly for having us at his restaurant, Second Line. Bluff City Lights had an incredible time and every bite of food was outstanding. We have teamed up to give one of you a $100 gift card! Enter below!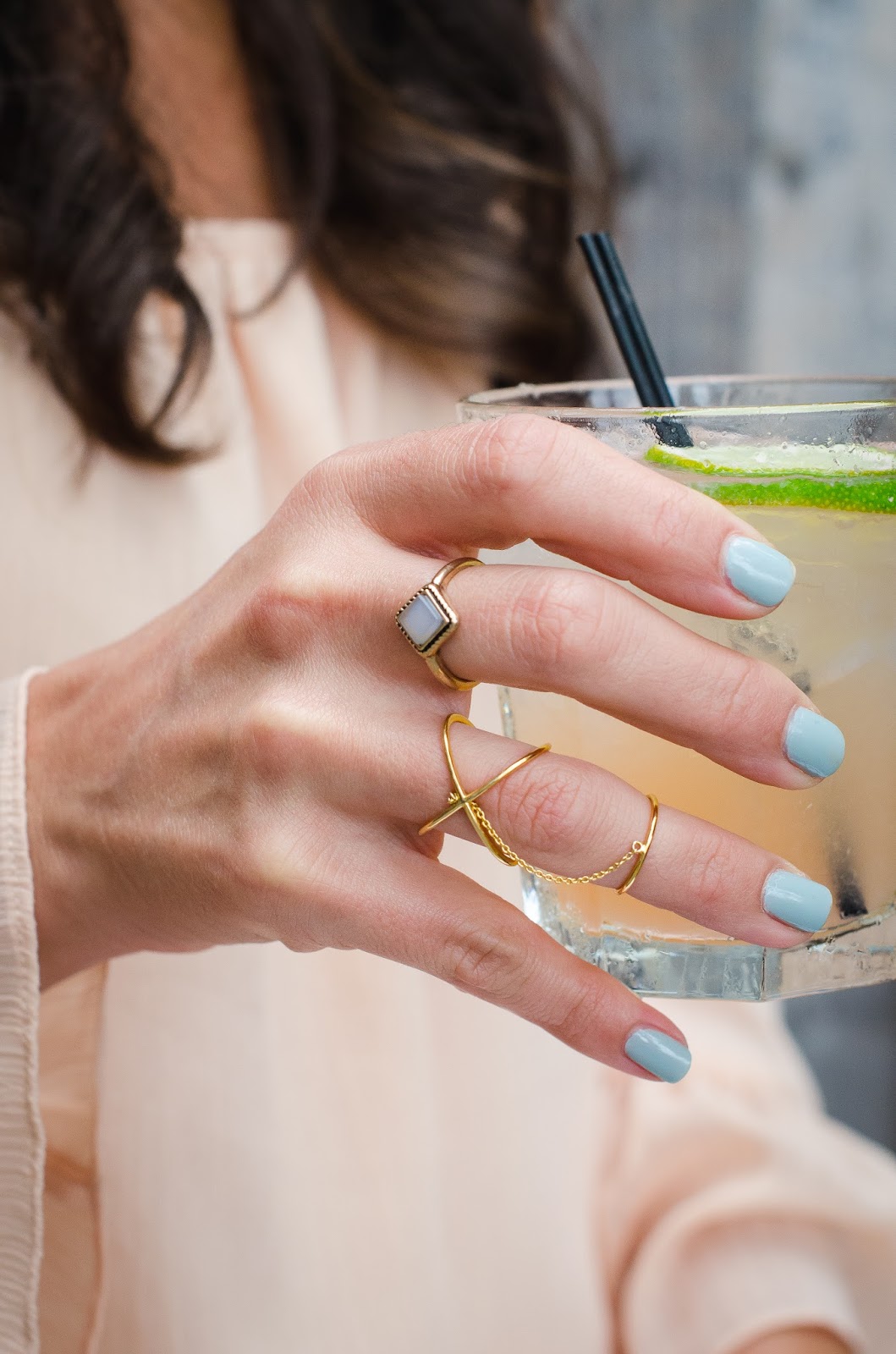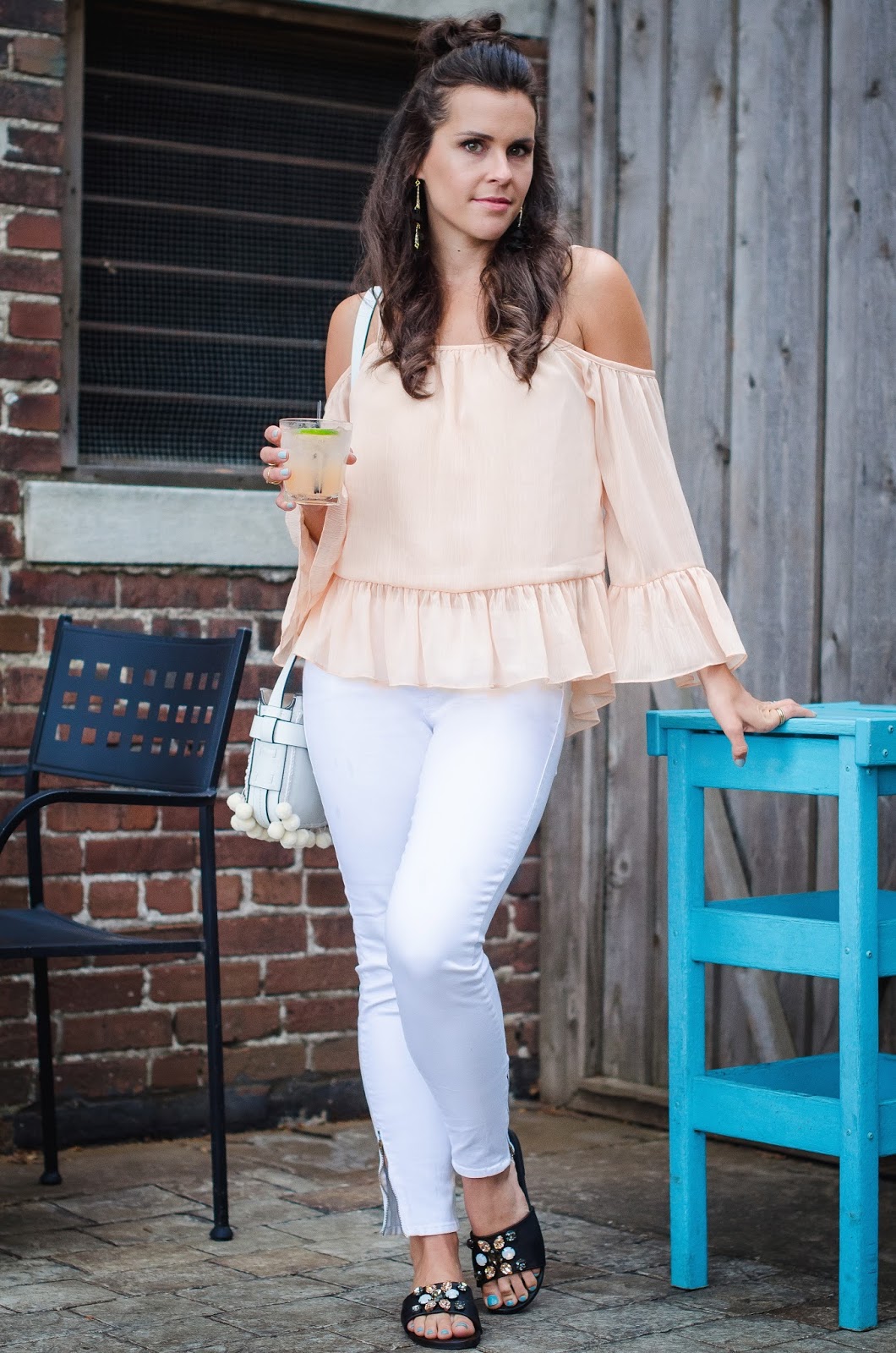 I chose to pair this lightweight cold shoulder top with white jeans to keep the look cool and summery. I also chose to wear white since I didn't have Myles with me. I have a hard time keeping white clothes clean on my own let alone with a child. Slides and tassel earrings are two trends happening right now and I'm loving both. You can find tassel earrings the cost over $100 or under $10, I have to admit, I have a range of different priced tassel earrings and I can't tell which are the more expensive ones. These fun earrings are sure to make a statement. I wanted to show mine off a little more so I pulled half of my hair back into a topknot. The black in my earrings connects the black in my slides. I adore these shoes I am wearing. I wear them all the time because they are so comfortable, I have yet to get a blister or any irritation from them and I have walked a lot of steps in these shoes. How perfect do the gems on my shoes match my outfit!? I know I talk about not being to match-matchy but I am loving this peach, black and white outfit combo from head to toe!
top | For Lovers and Friends
jeans | Mother
slides | Mystique
chain ring | Gorjana
stone ring | Forever 21
earrings | Gorjana
bag | Tory Burch