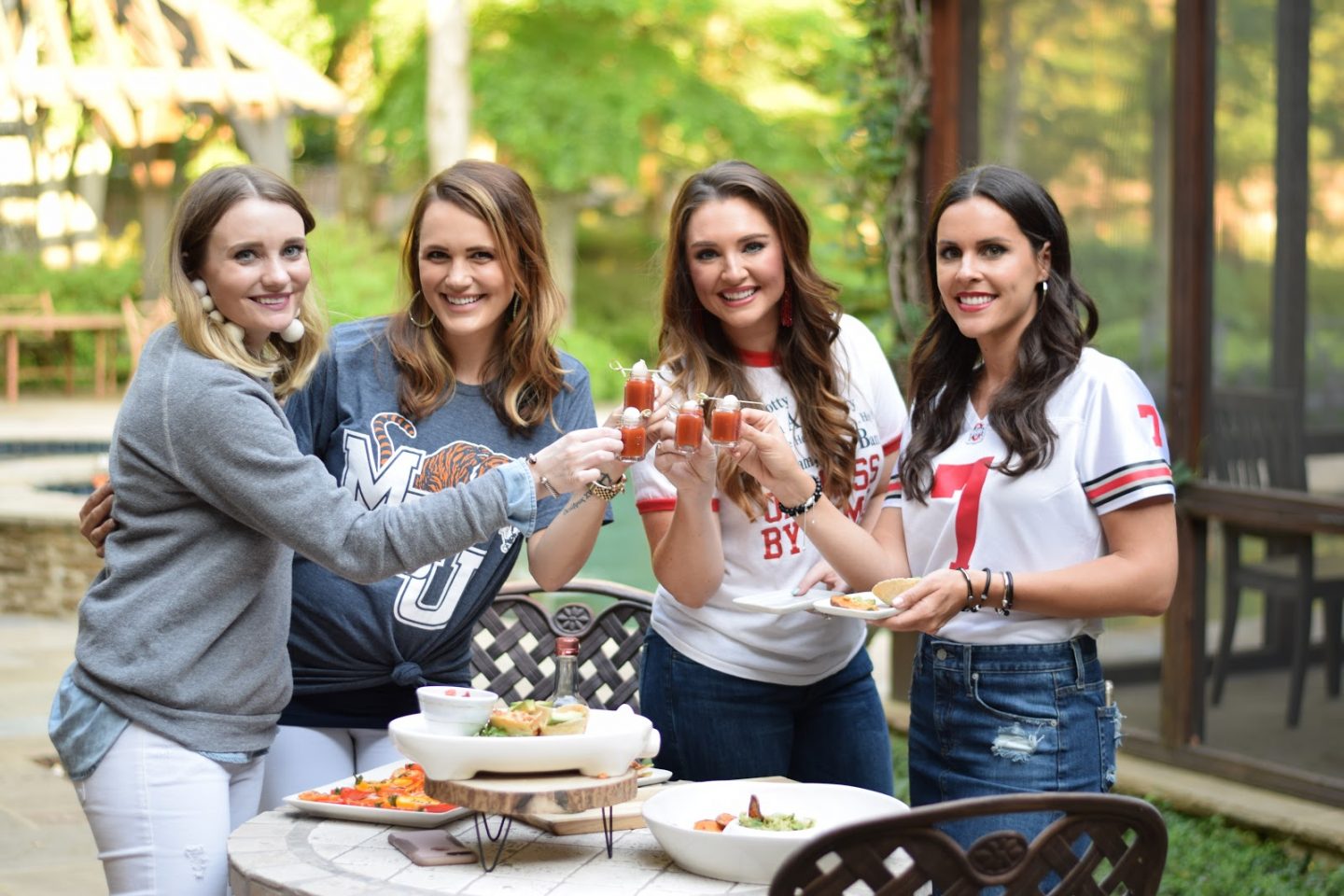 Football season is just around the corner which means lots of chicken wings, chips and queso, drinks and tailgating. Who doens't love gathering with friends, munching away and watching football? Even though I don't know all the rules to football I do my best to pay attention but usually end up talking and eating more than watching!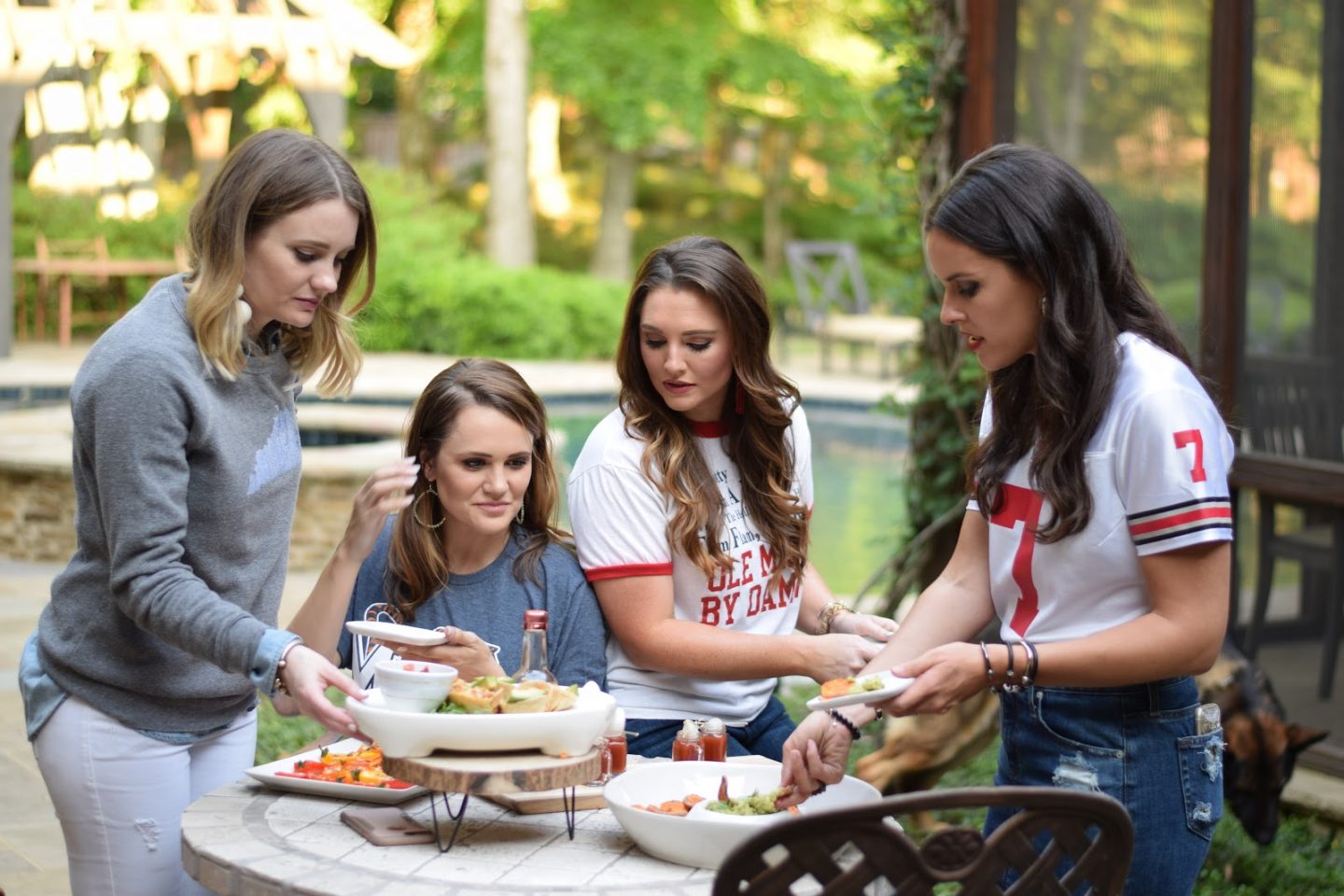 Bluff City Lights teamed up with our friend Cara, food blogger behind
Caramelized
to create a healthy spin on tailgate food.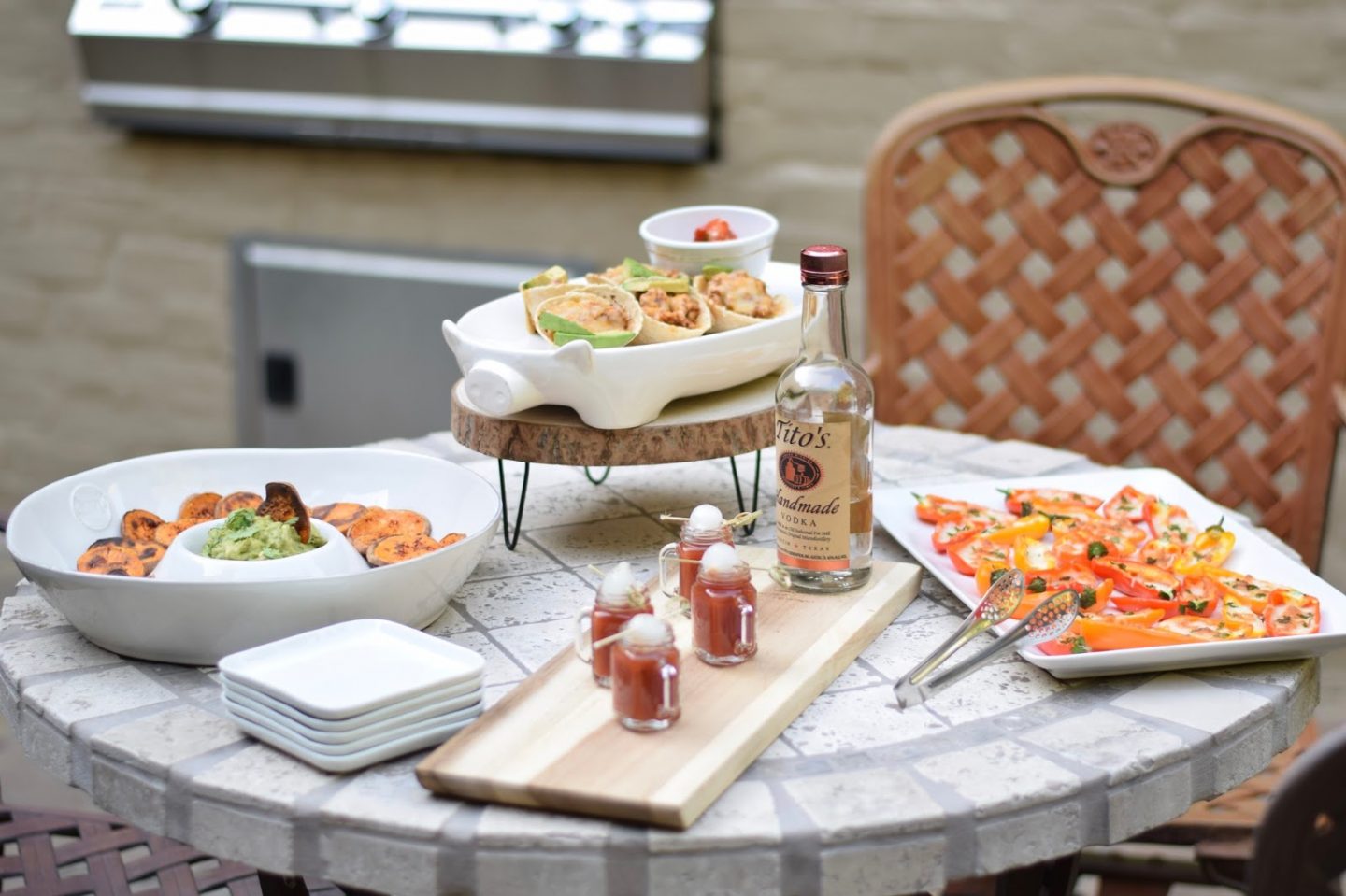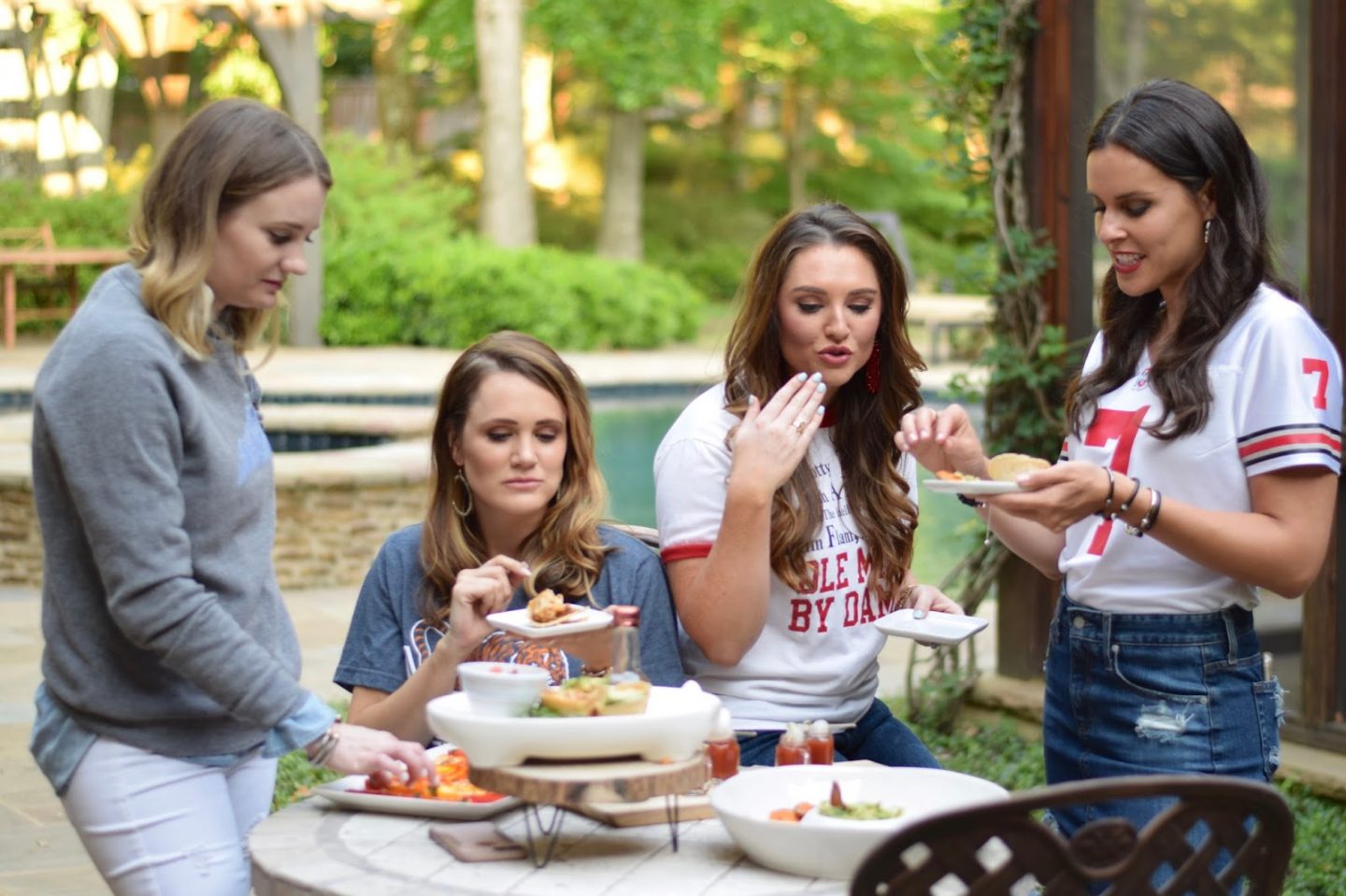 The food was so good we couldn't even raise our heads for a photo! I could have ate the whole tray of the mini pizza cups and more than my fair share of chips and guac! Below you can find the delicious recipes.
Mini Mexican Pizza Cups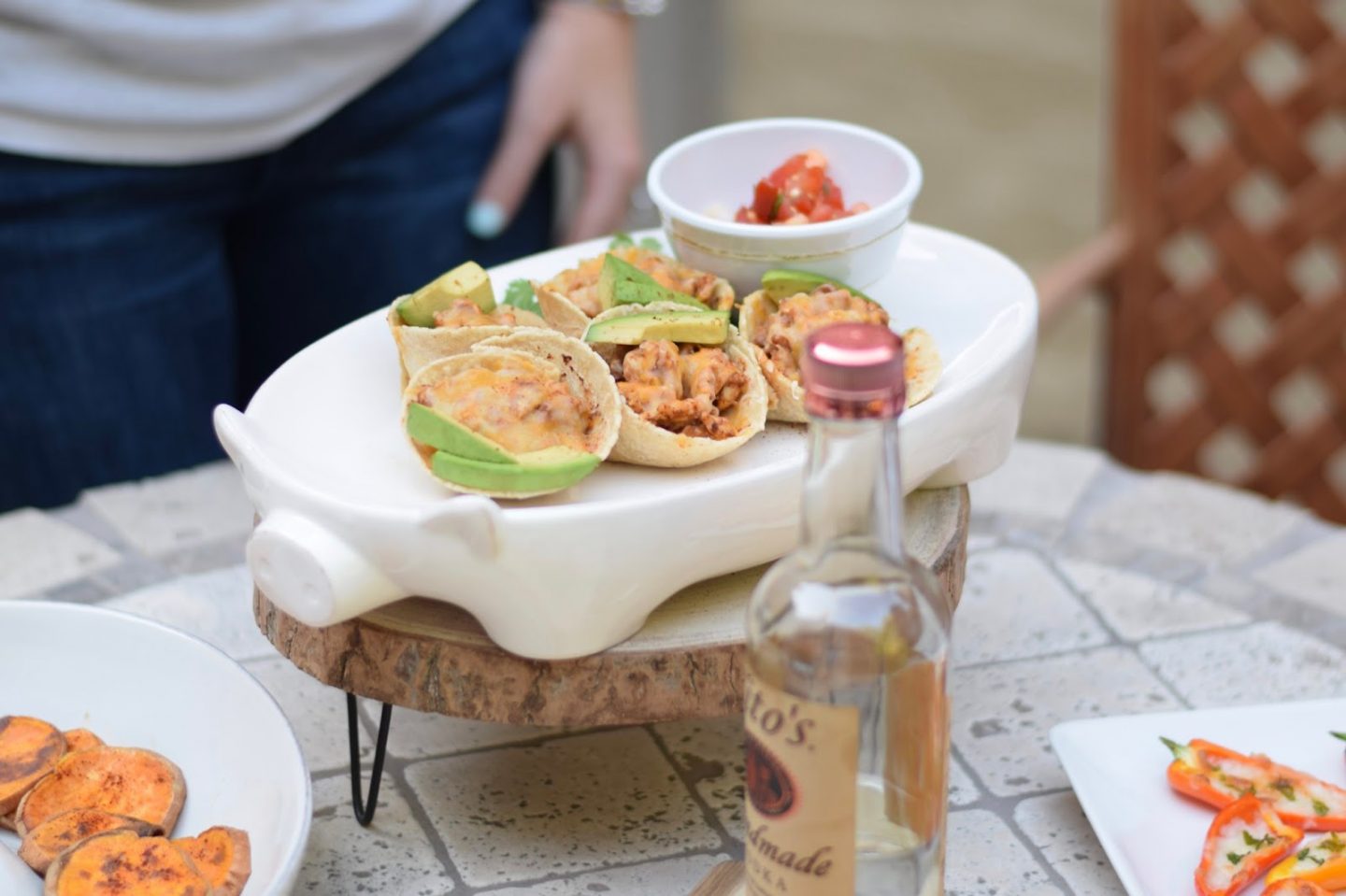 4 large low-carb whole wheat tortillas, cut into twelve 3-4 inch circles
1 cup lean ground turkey, cooked
2 teaspoons dry taco seasoning
1/2 cut low-fat refried beans
1/2 cup low-fat shredded Mexican blend cheese
optional toppings: sliced black olives, shredded lettuce, avocado, chopped tomatoes, cilantro
Preheat oven to 425 degrees. Spray a 12-count muffin tin with non-stick cooking spray. Press each tortilla circle

snug

into the muffin tin.
Meanwhile, in a small bowl, combine ground turkey, salsa, taco seasoning, and refried beans. Scoop 1/8 cup meat mixture into each tortilla. Top with shredded cheese. Bake for 12-15 minutes, or until cheese is melted. Top with your favorites and enjoy!
Guacamole + "Sweet Potato Chips"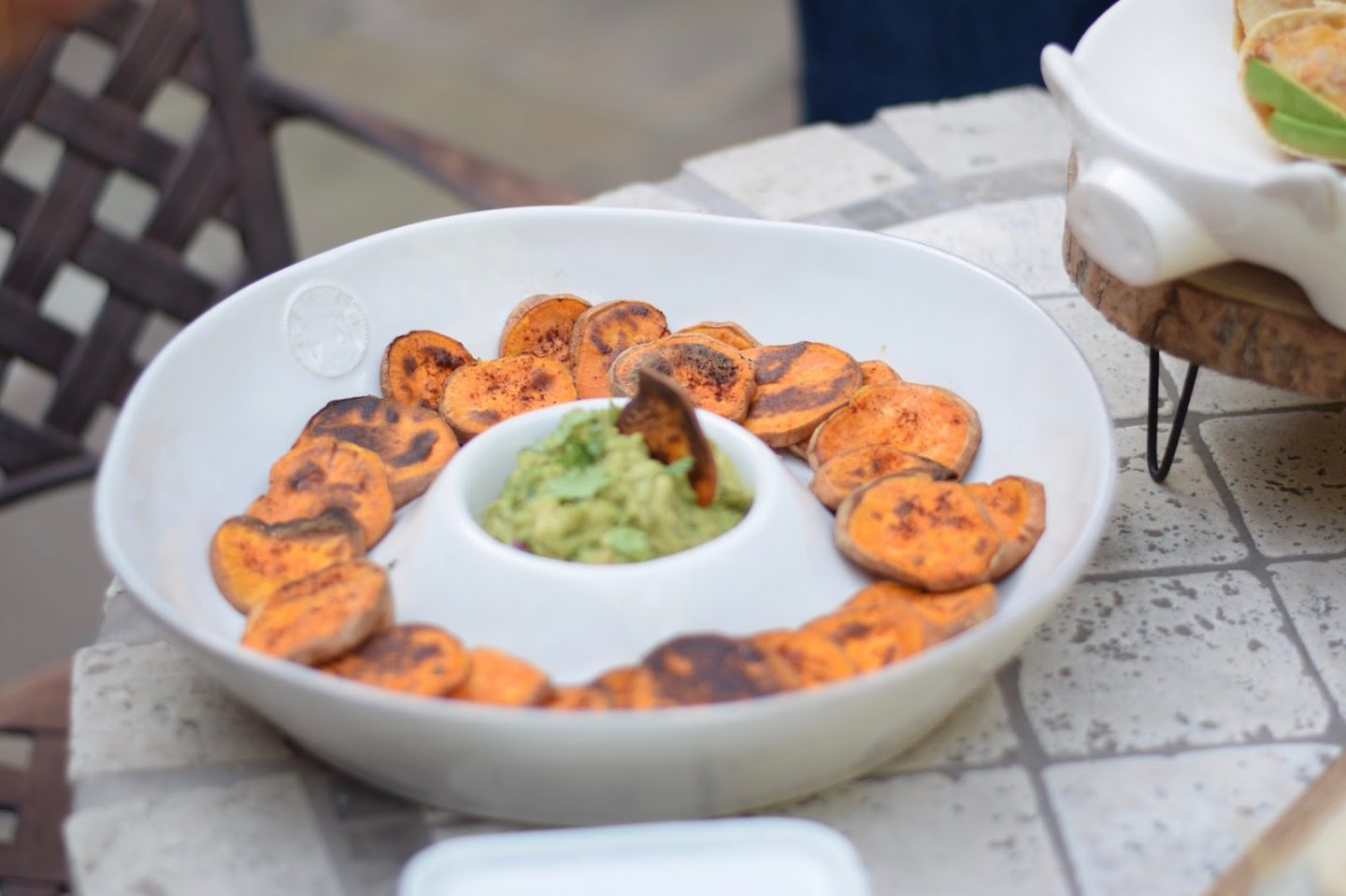 Preheat oven to 425 degrees. Slice sweet potatoes in ¼-inch rounds and place in a bowl. Evenly coat potato slices with oil before placing on greased baking sheets. Sprinkle with sea salt and bake for 18-20 minutes, until "chips" are golden brown. Serve warm or at room temperature with your favorite guacamole recipe! You'll never miss the fried tortilla chips again!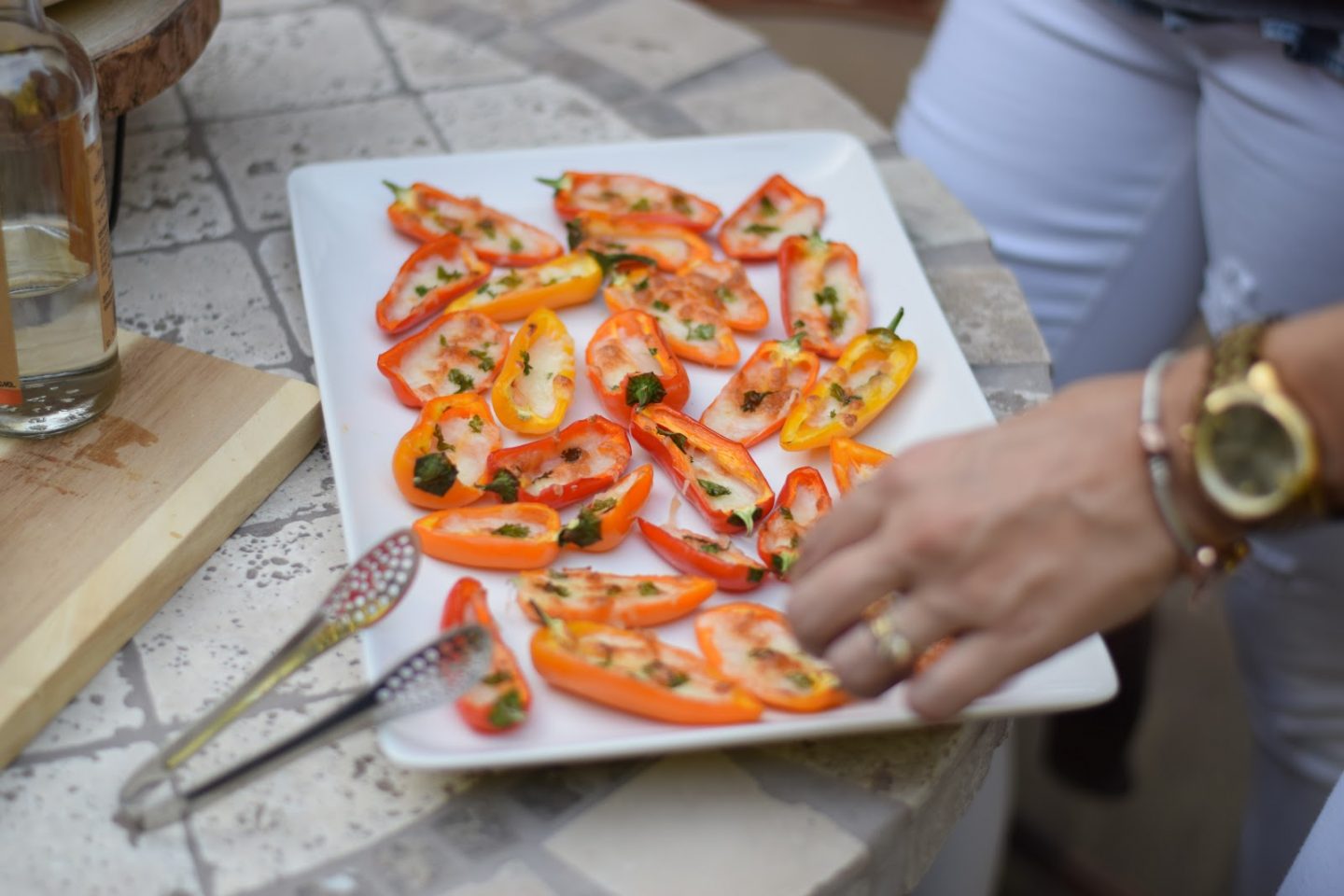 1 bag mini sweet peppers, halved lengthwise and cored
1 bag low-fat shredded Mexican blend cheese
Preheat oven to 400 degrees. Line a baking sheet with parchment paper and arrange peppers. Fill each pepper with shredded cheese. Bake for 5 minutes, until cheese begins to bubble. Allow to cool for 5-10 minutes before serving with a cilantro garnish or even dunked in guacamole and salsa!
Serves 10
11 ounces Blood Mary mix
3 ounces vodka
5 drops hot sauce
2 dashes Worcestershire sauce
Pearl onions, to garnish
Green onions, to garnish
Celery, to garnish
Fill a pitcher with ice, Bloody Mary mix, vodka, hot sauce and Worcestershire sauce. Stir to combine and carefully pour in shot glasses. Garnish with a half-stalk of celery, a green olive or pearl onion on a knotted toothpick.
I hope I can create these recipes and that they taste as good as when Cara made them! Let me know if you guys try these out!
The Breakdown:
I definitely dress more spirited for college football games than I do NBA games. It must be the college vibes or the fact that there aren't nearly as many games on a football schedule compared to a basketball schedule. The jersey I am wearing was a gift from my brother when we were at Ohio State together. I heard a knock on my dorm door and it was my brother with a jersey in hand just in time to attend my first Buckeye football game. I don't think I'll ever be able to get rid of this jersey.
It's usually still warn in August so I skipped out on the jeans and went for a denim skirt and kept the look sporty with
these sneakers
. It's pretty funny to me that denim skirts are back in style because I actually wore a denim skirt with this jersey in my college days. I no longer have those (I should have known they would come back in style at some point) but had recently purchased this denim pencil skirt which is more appropriate for my age than the Hollister denim mini skirts I wore 10 years ago.
jersey | from my sweet brother
skirt | J Brand
Live votre rêve!