The Lorrain Motel is walking distance from the FedEx Forum. If you don't have time to walk through the National Civil Rights Museum you can drive up to the Lorraine Motel and see it while staying in your car. From your car you are able to see the large white wreath that hangs in front of room 306 where Martin Luther King Jr. was assassinated. The feeling you get standing where King was shot is hard to explain, it is very surreal. If you can walk around you really should, you can even see where it is believed the shot that killed King was fired.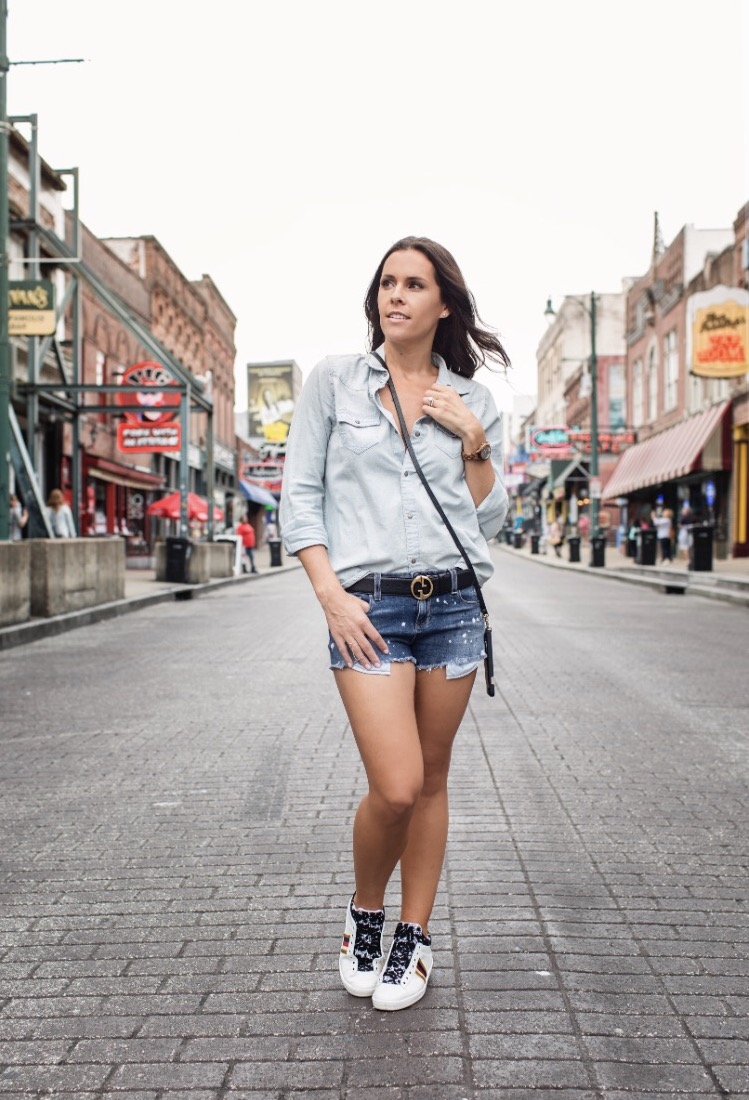 When my hometown friends visit I love t take them to the world-famous Beale Street before games. To be honest, I typically go straight to the games and straight home after. When friends are in town I gotta step up my social game. Beale Street is a very unique place, you can go in to any bar and grab a drink and continue walking the street. There is always a variety of entertainment and live music somewhere on the street. I have never been to Bourbon Street in New Orleans but I have heard many people compare the two, Beale Street being much smaller.
If we are grabbing a beer before the game you can stop into any spot including the first floor of Club 152. Make a note I said the first floor. I have been to the third floor which is a nightclub called The Shadows. The first and third floor are pretty much night and day from one another.
When we want a bite to eat before the game I like to go to Alfred's because of their rooftop patio. You have a great view of Beale Street while sitting and enjoying drinks and food.
The Breakdown:
If you plan on venturing around downtown Memphis where comfortable shoes. Sneakers are fashionable now giving us plenty of options to dress well and be comfortable. Memphis in the fall feels like the summer in the midwest where I grew up. Short shorts can be worn well into September, maybe even October! I went with denim on denim for my sneaker look. If you are nervous to wear denim on denim start with different colors. I started with black jeans and a denim shirt the first time. Eventually you will feel more comfortable wearing closer shades of blue or even overalls! How awesome if my phone case? There is a spot in the back to hold my drivers license and cards and the strap detaches!
top | Joe's Jeans
shorts | Paige Denim
Live votre rêve!
SaveSave
SaveSaveSaveSaveSaveSaveSaveSaveSaveSaveSaveSaveSaveSaveSaveSaveSaveSaveSaveSaveSaveSave