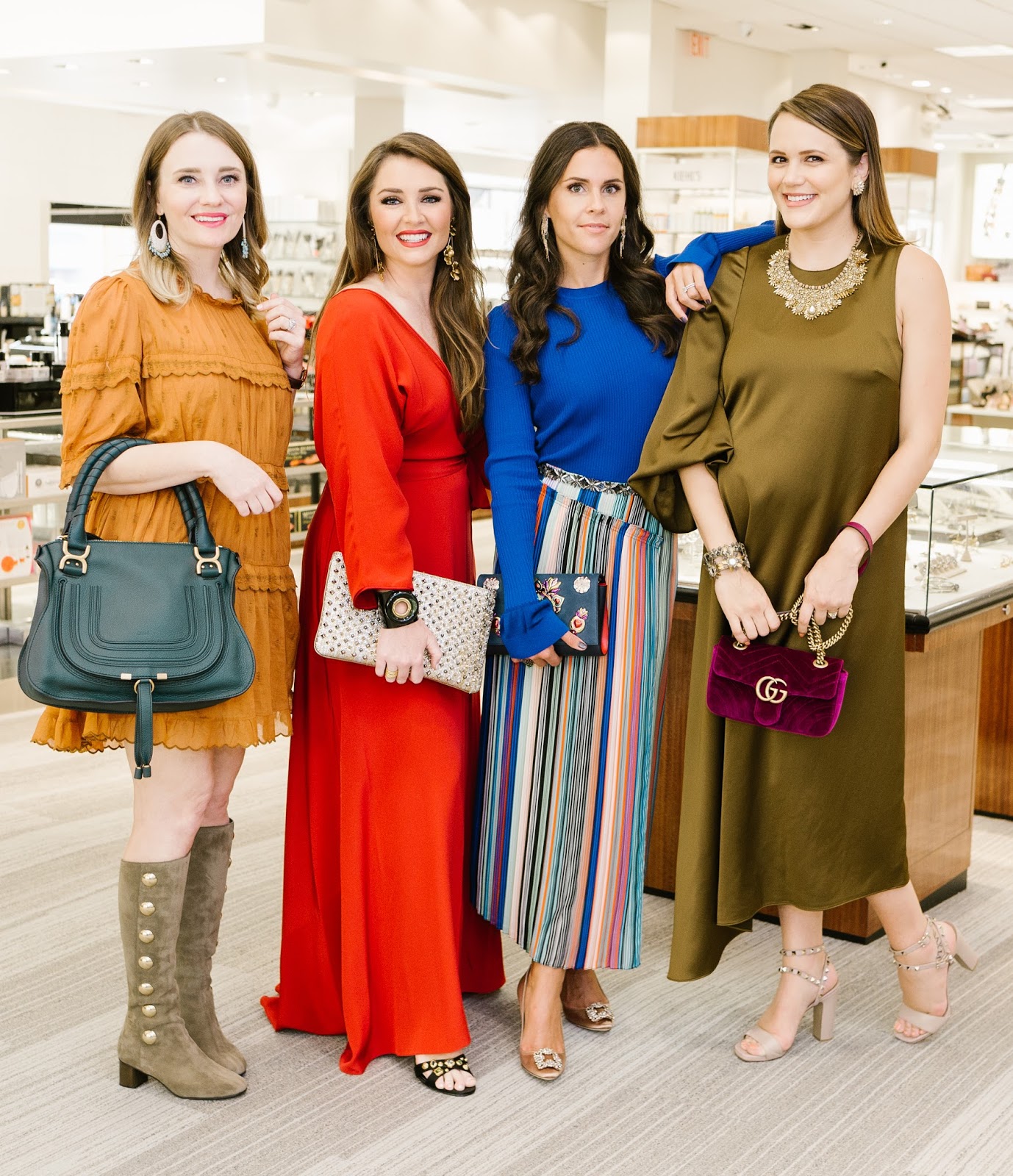 Today is our event! You can meet all of us from
Bluff City Lights
at Joseph tonight at 6pm. There will be sips, shopping and all of your styling questions answered by us! This is our first hosting event as a group and we are so excited to be teaming up with Joseph and we hope you all can join us for a fun evening.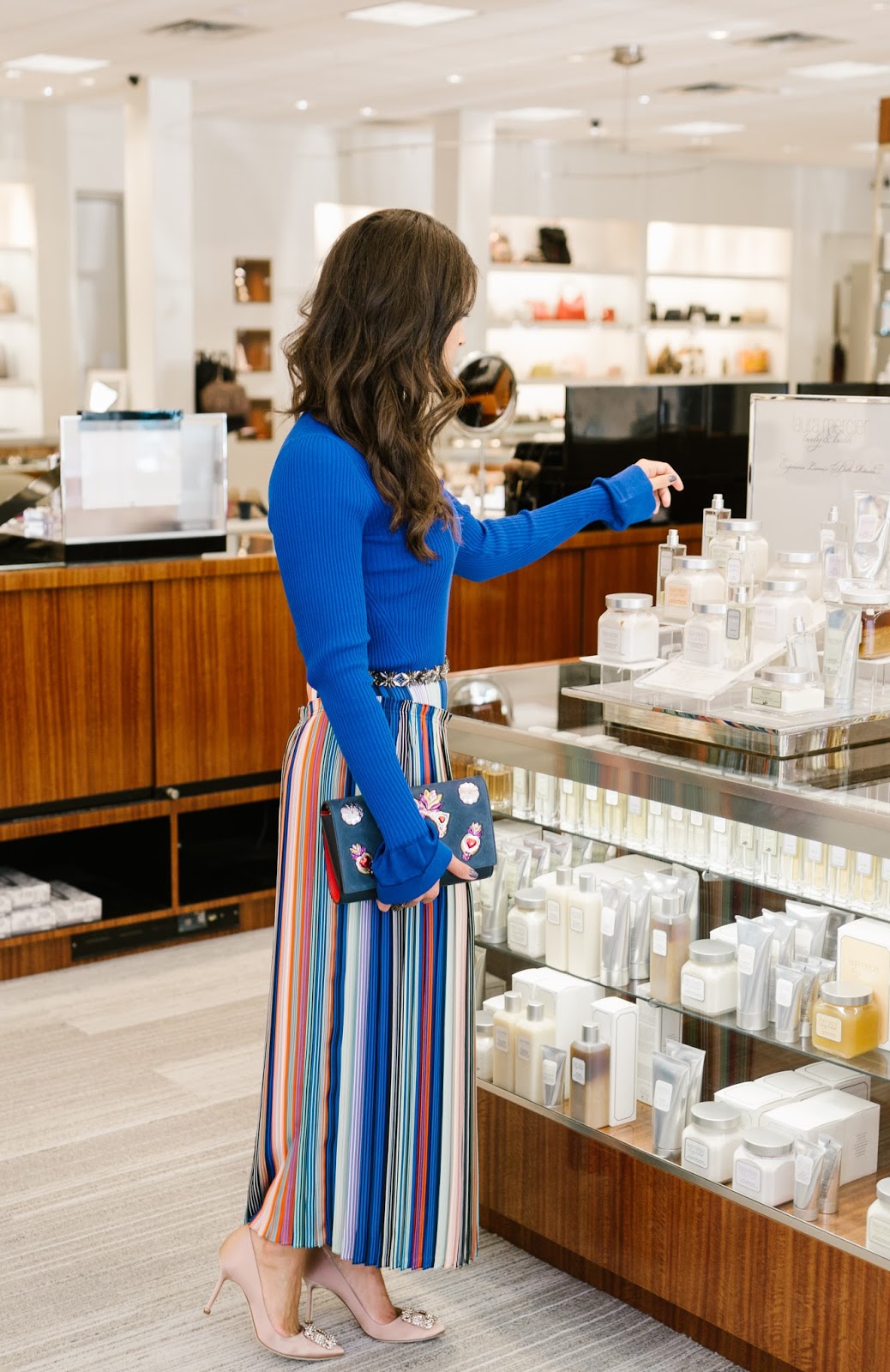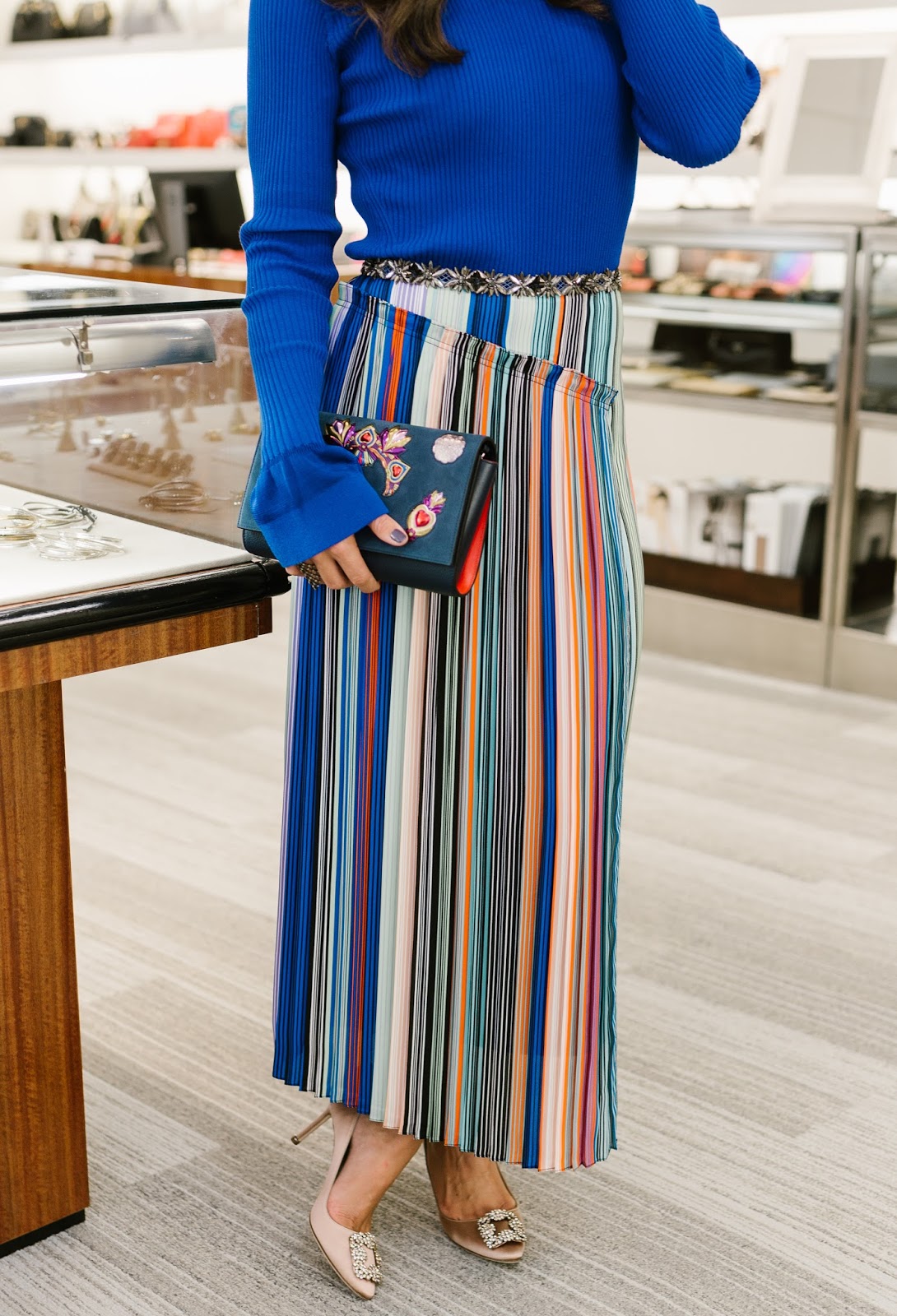 Joseph will be honoring their coupons to everyone who comes to our event! This is a great opportunity to do some fall shopping and save a little money.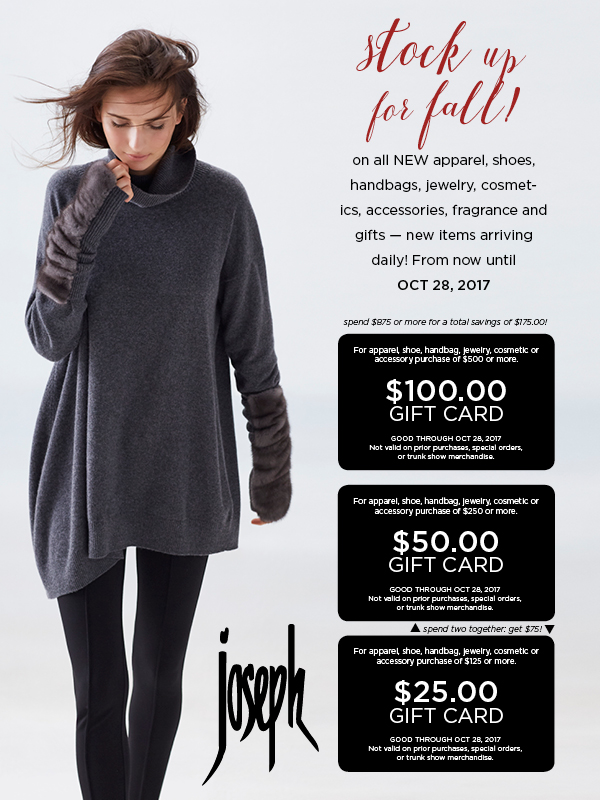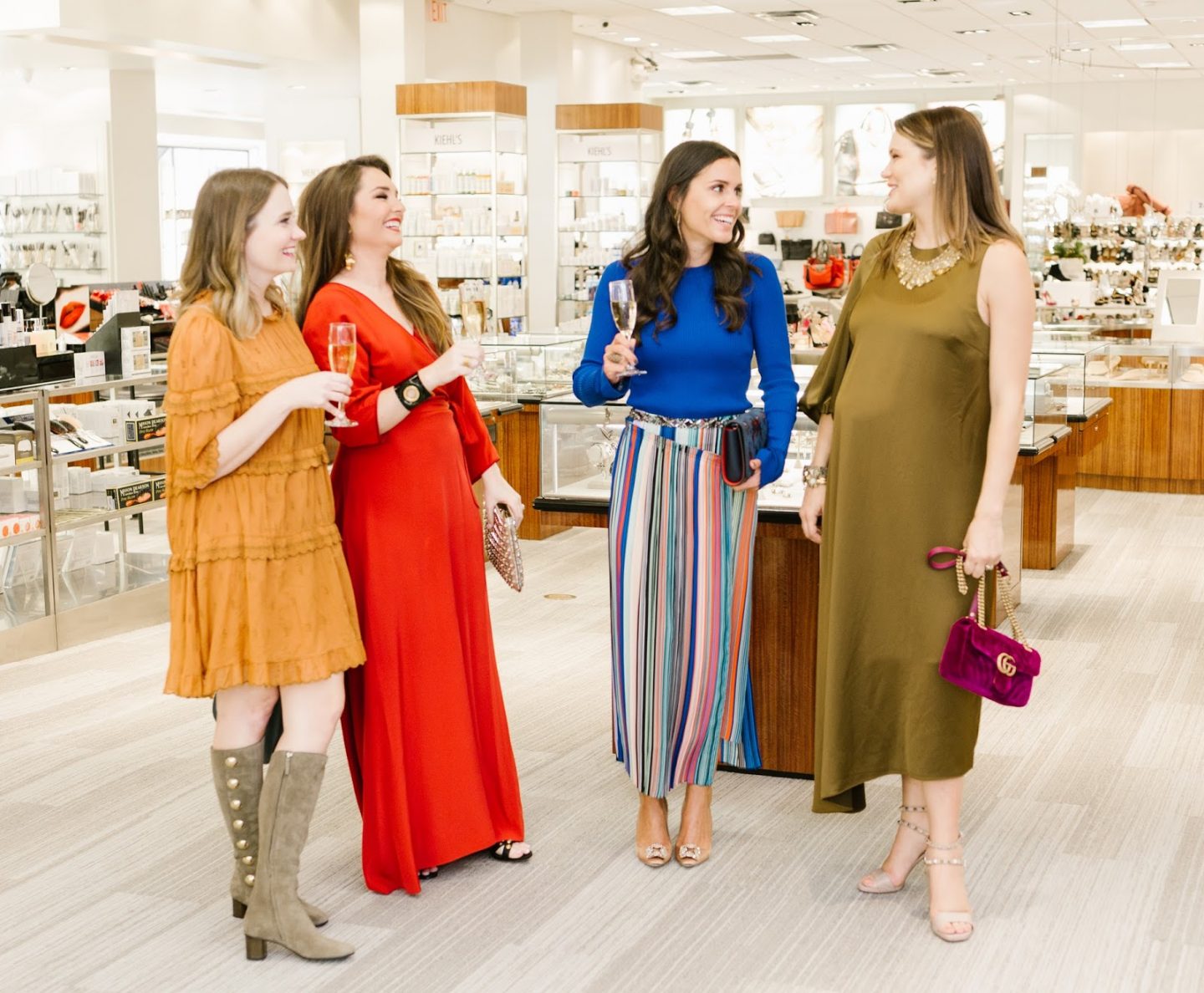 You saw in
this post
the four of us dressed on the casual side. Well, Joseph has anything and everything from work out clothes to black tie! I had so much fun trying on clothes and this striped skirt stole my heart!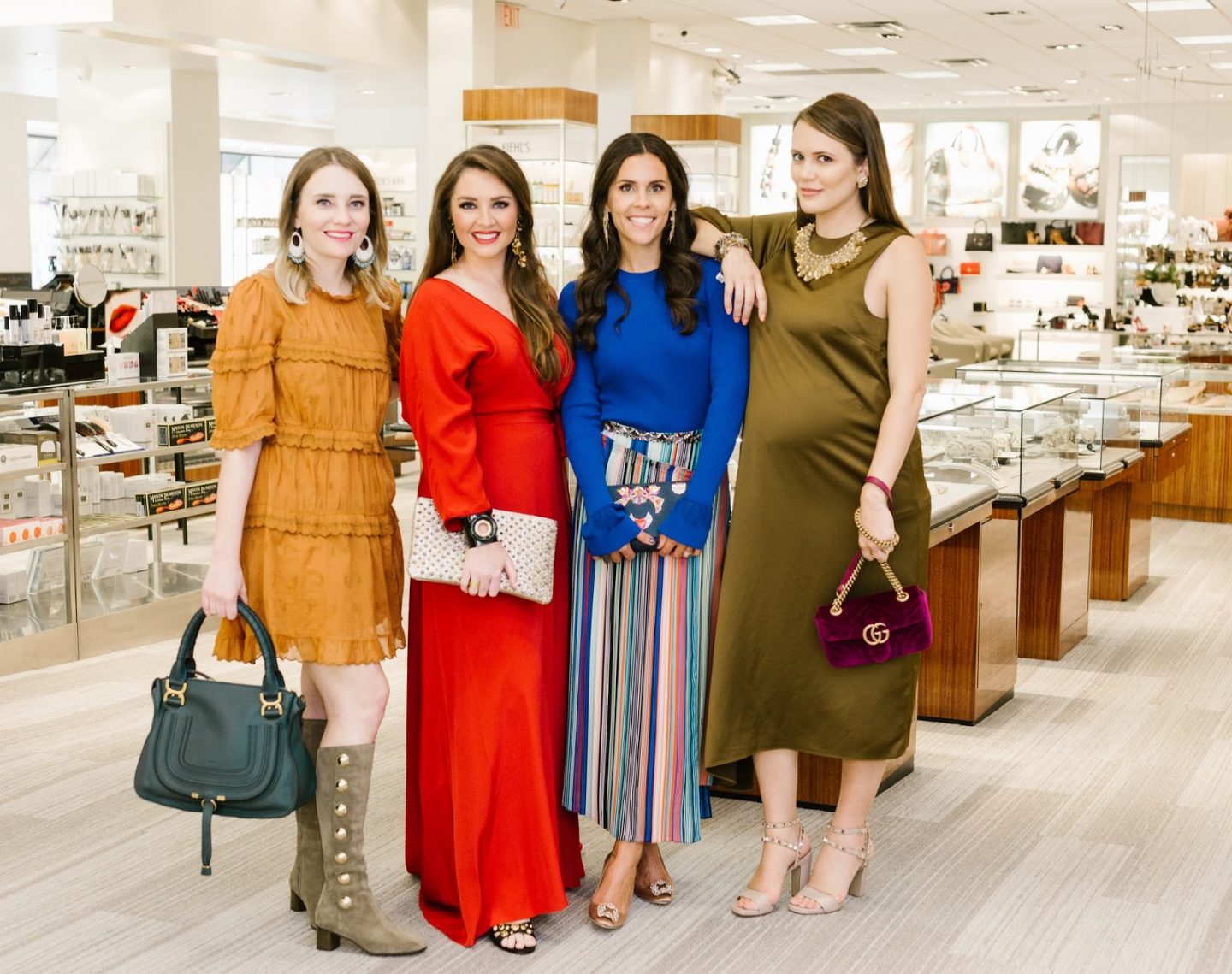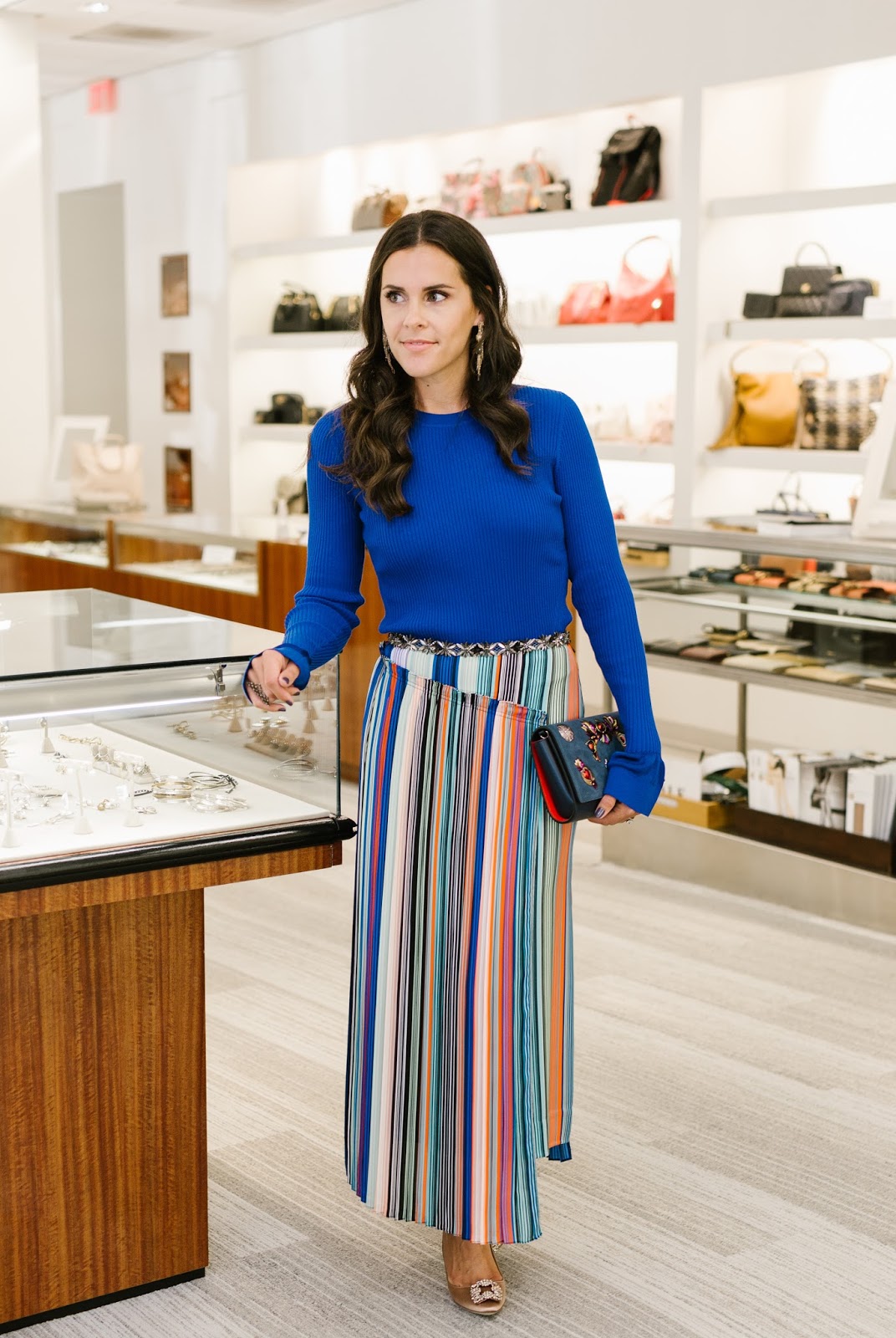 The Breakdown:
The second I saw this skirt I knew I wanted to wear it! I felt like dressing bold. I was even going to attempt to mix prints if I found the right printed sweater. In the end the bold royal blue sweater was perfect. I added a little bling to my outfit with the belt to help make my outfit look seamless. Now, I am wearing Manolo Blahniks! It's my first time even trying on a pair of Manolos which is such a shame, Carrie Bradshaw would be so disappointed. These shoes are extremely comfortable but may be dangerous due to the bling, I kept looking at my feet when I walked! I hope you like this look and it inspires you one way or another!
Come visit us today!!
top | Diane Von Furstenburg
ring | Dorie Love
All of the items above can be purchased at Joseph.
Live votre rêve!
SaveSave