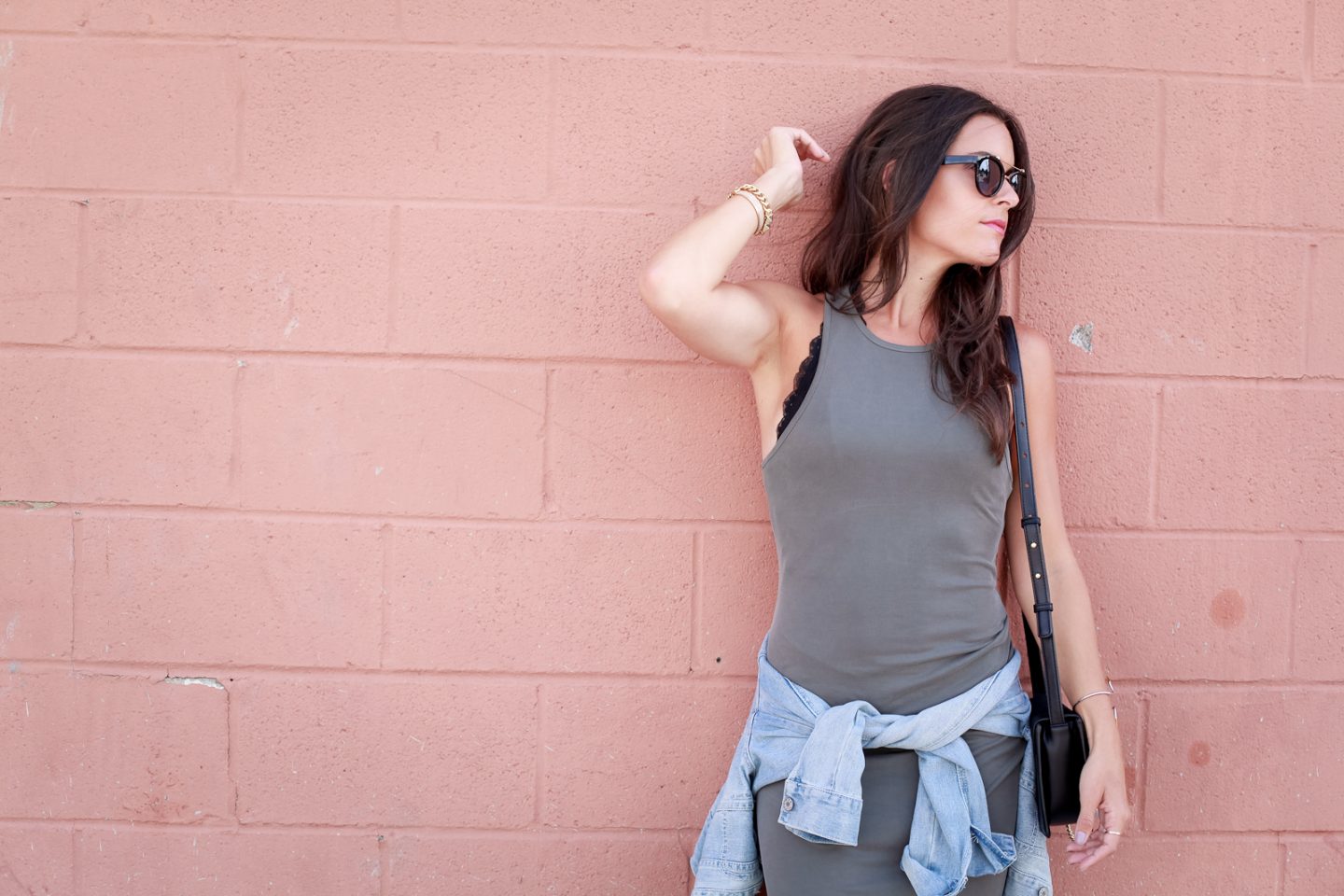 The brighter colors in my wardrobe are starting to shift towards the back as I bring out my fall neutrals and jewel tones. You can play it safe with black, white and gray. You can also play it safe on the warmer side with olive, khaki and cream. I'm pretty sure olive green is my favorite color, at least to wear. You can read past blog posts about olive
here
,
here
, and
here
. And
here
and
here
!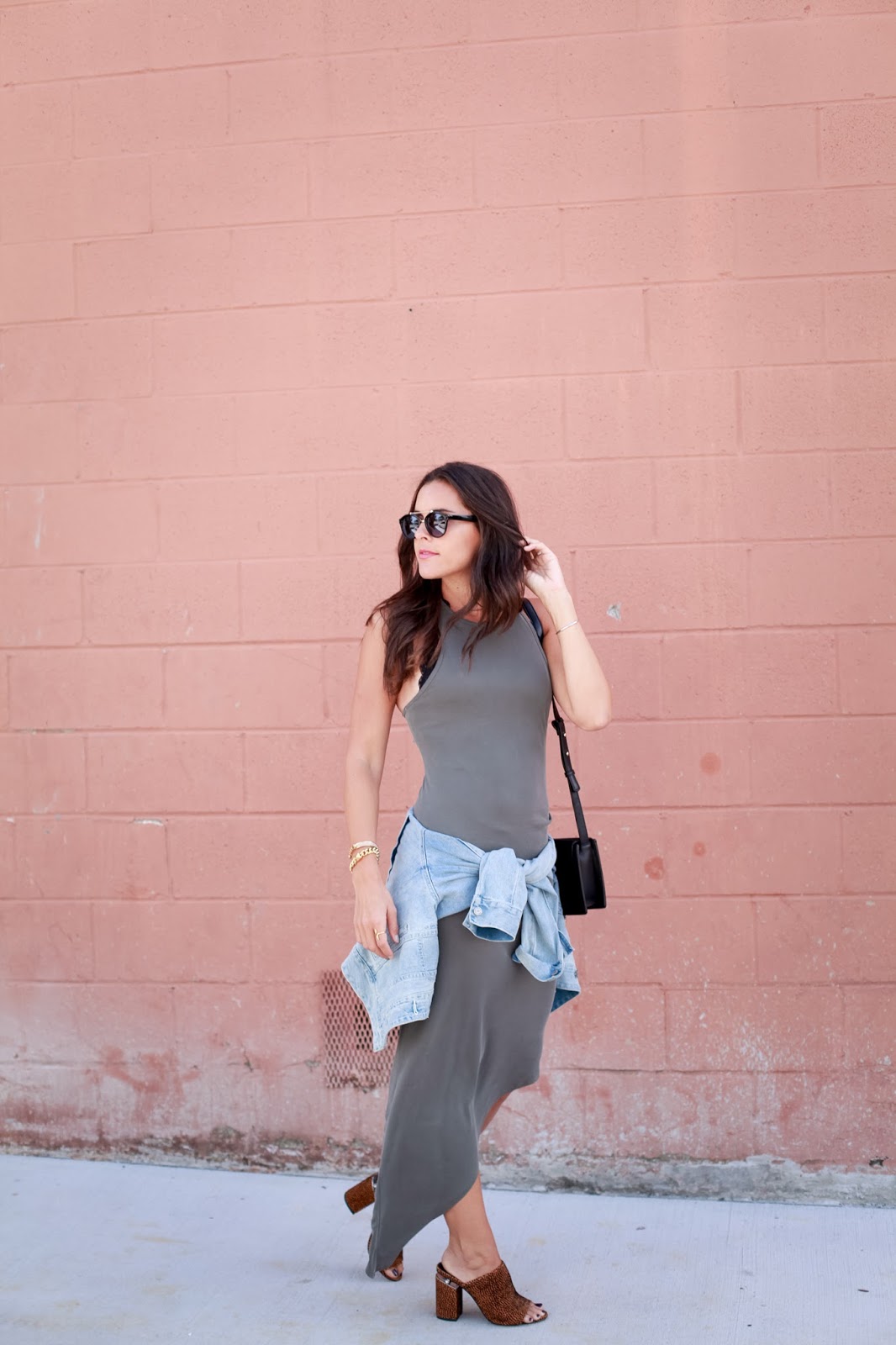 Nordstrom Rack is coming to Memphis this fall and should be opening very soon. I love shopping at Nordstrom Rack but only get to do that when I go home or go to other cities. Not sure if you guys know this but Haute Look and Nordstrom Rack are owned by the same company so you can do you shopping on your phone and can always return in to a Nordstrom Rack. This dress is from Haute Look and I chose to keep it. A lot of times I don't like the fit of something and I don't always feel like contacting the company to get a shipping label so I just pop in to Nordstrom Rack (when I'm in Ohio) and make my return. Looking forward to the Nordstrom Rack in Memphis. Fingers crossed they have a good selection.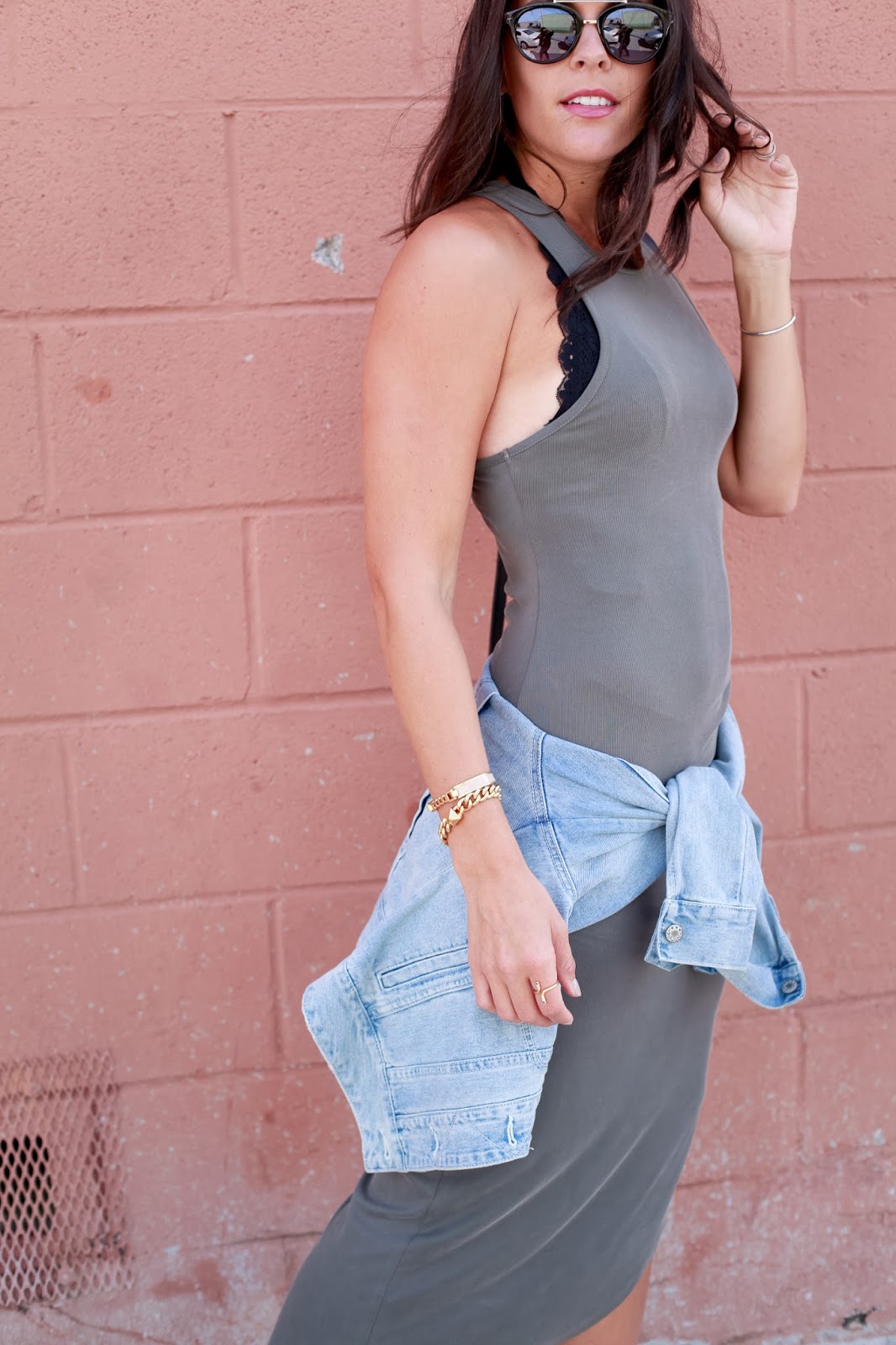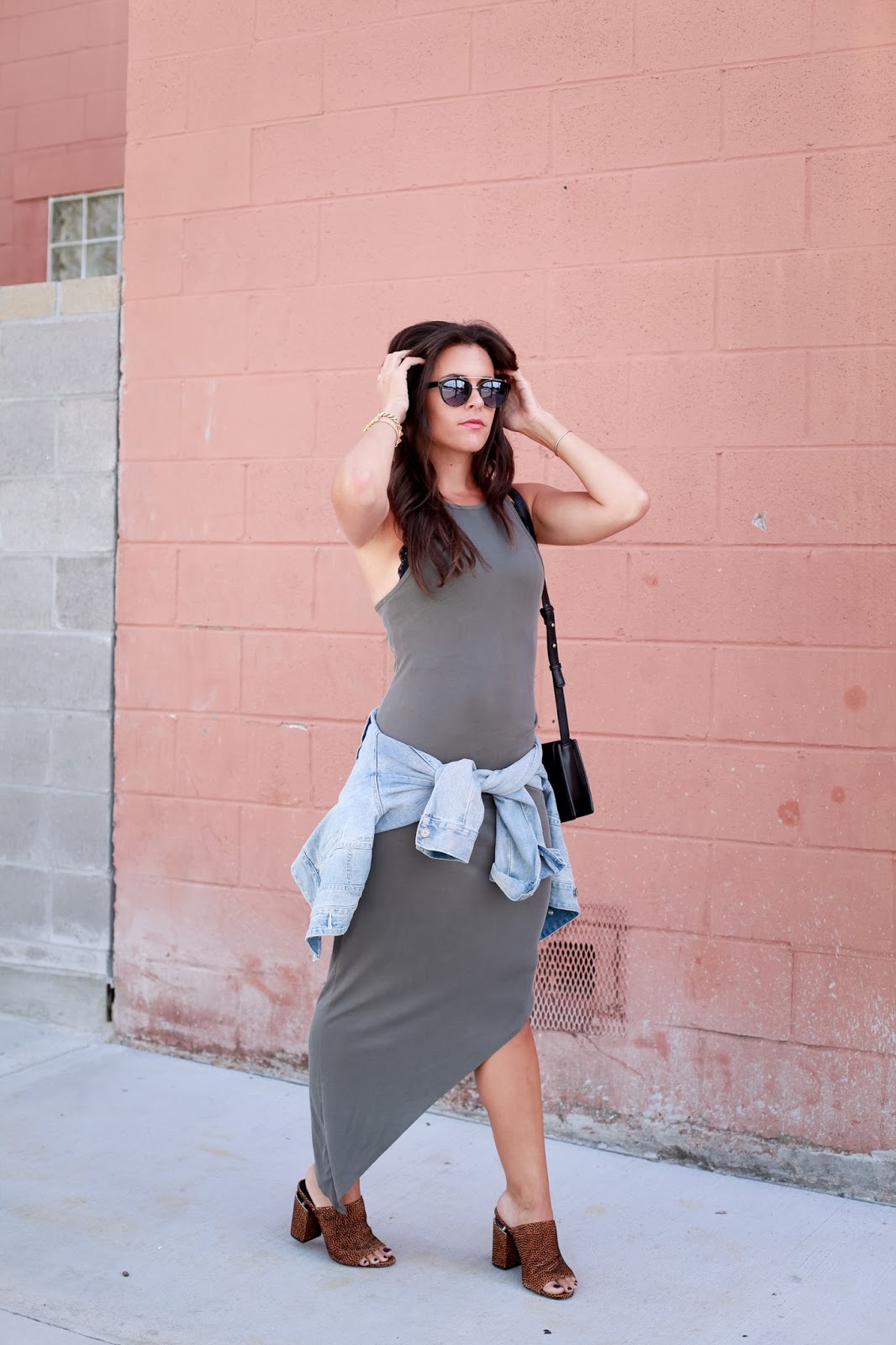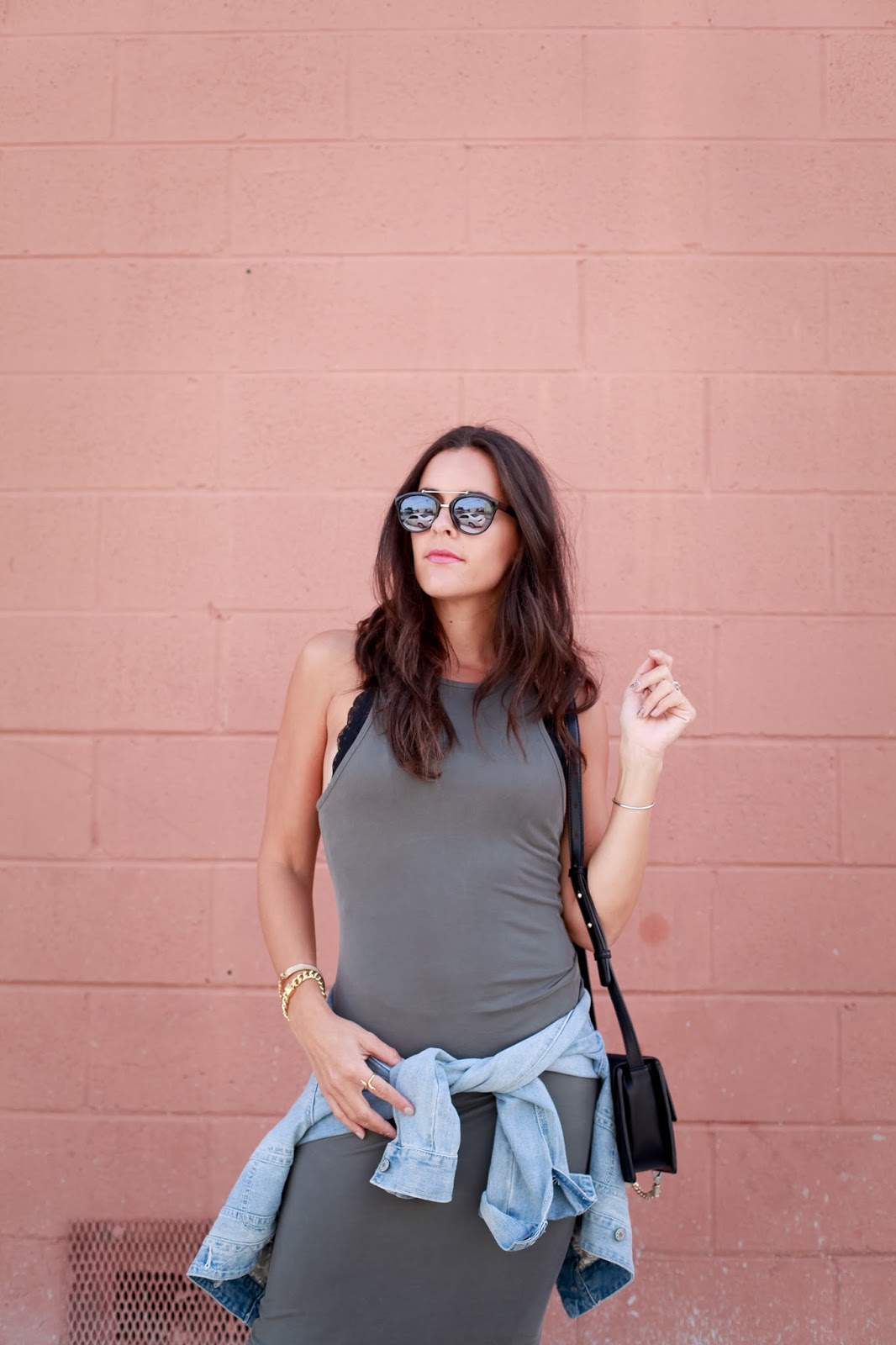 Holding onto summer!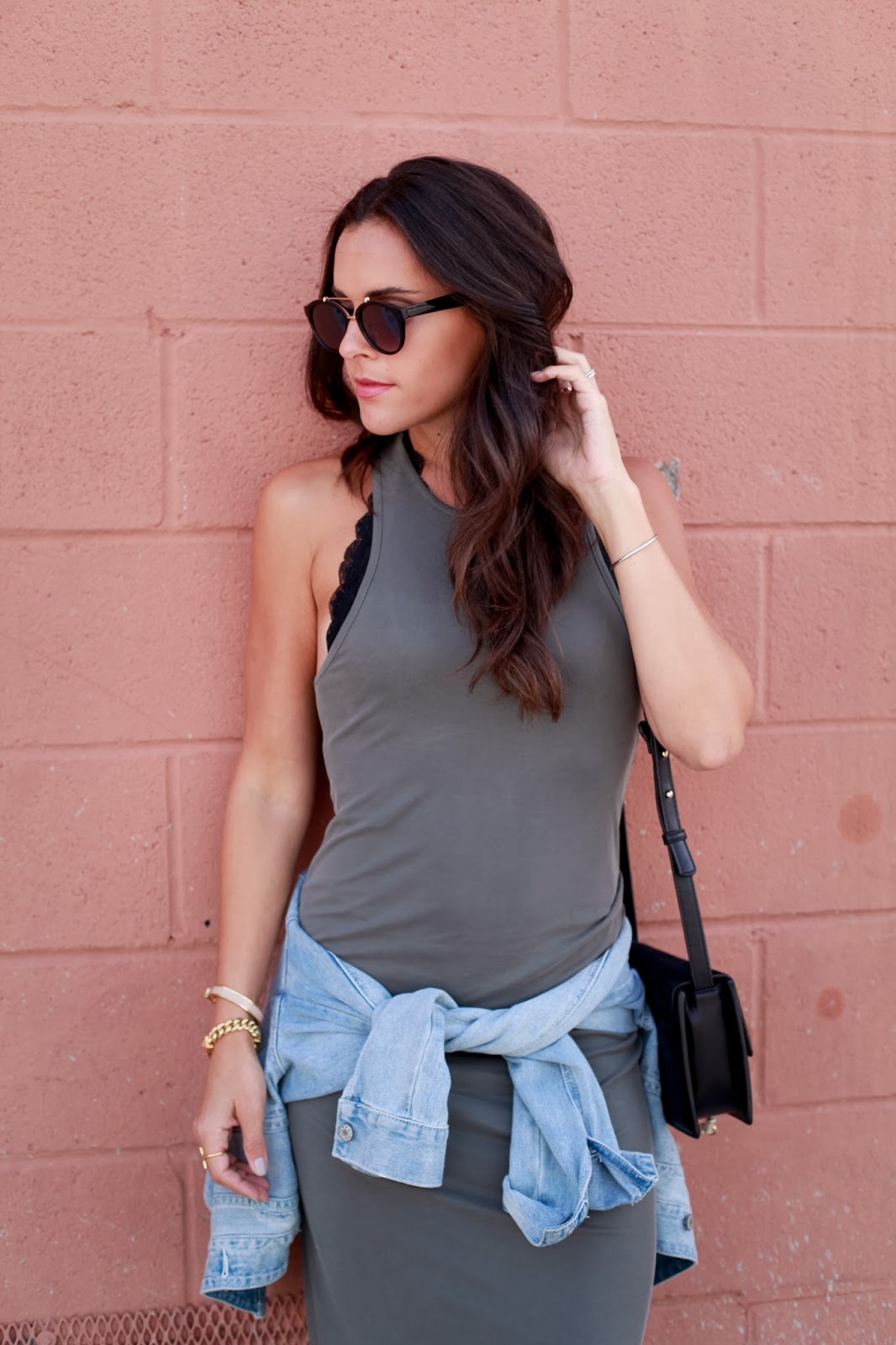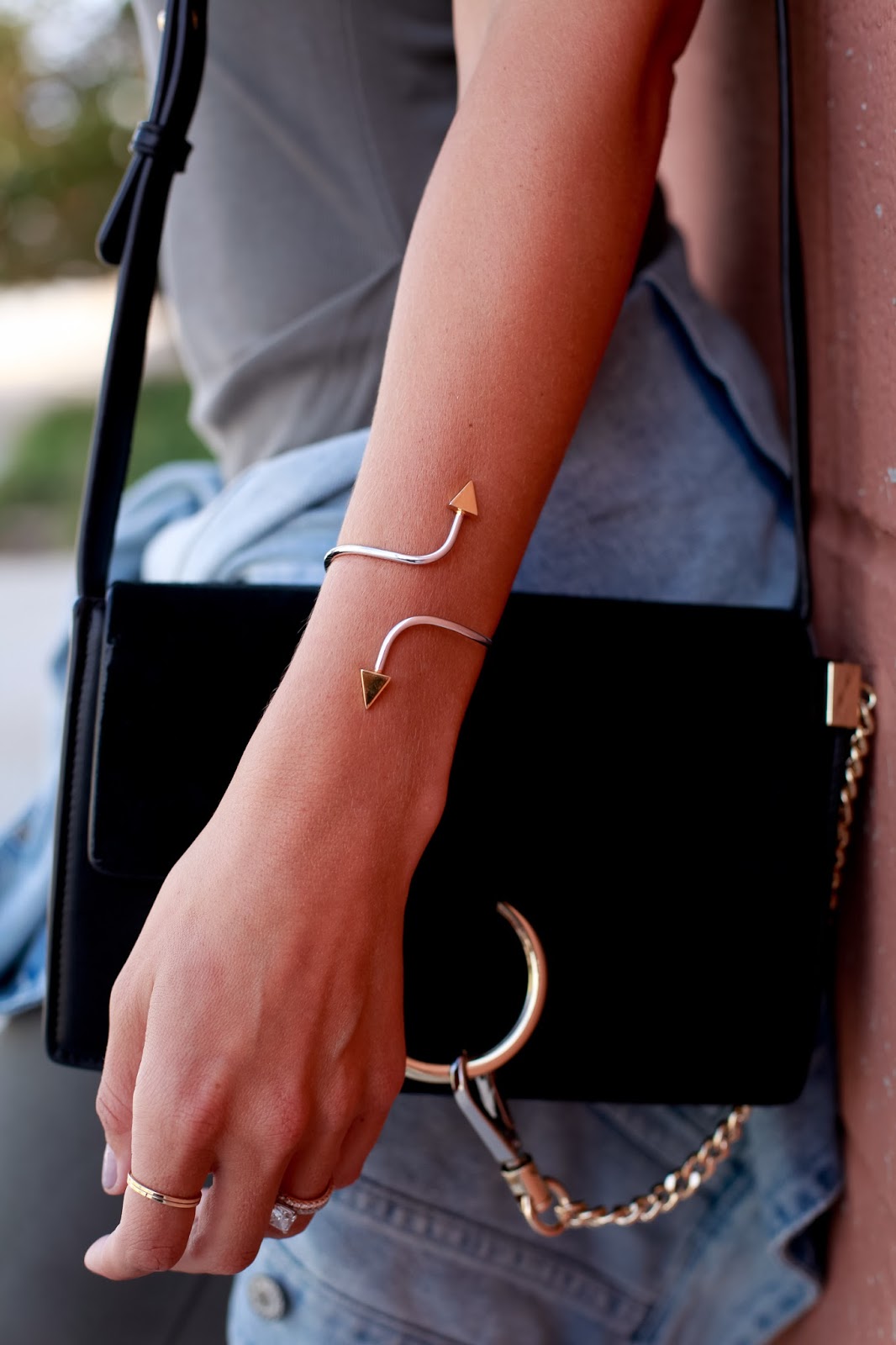 This bracelet is from one of my old Rocksbox collections. I am thinking of joining again…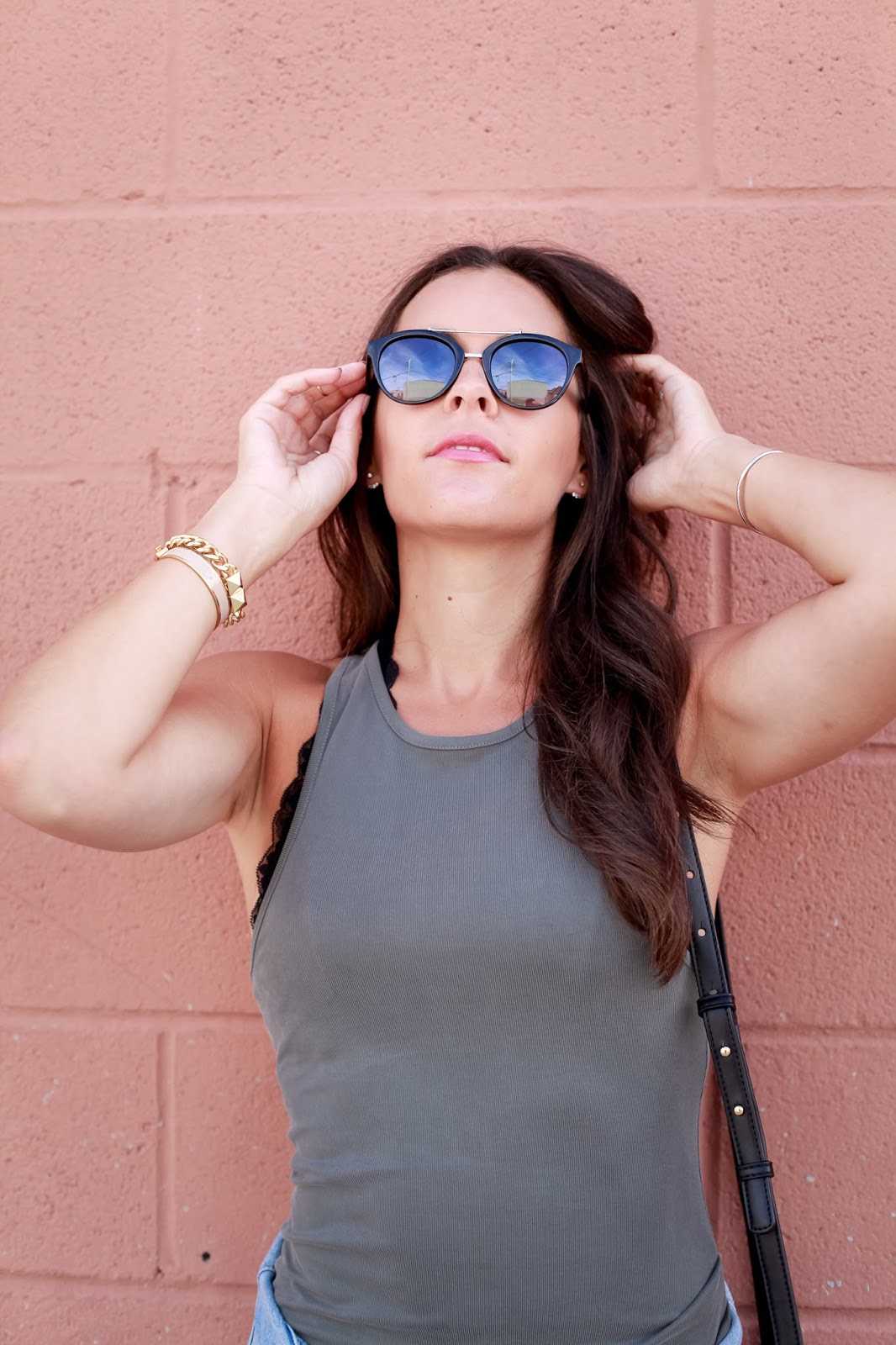 The Breakdown:
Not sure where to start other than I love this outfit. I did start with the dress and immediately had bra issues. I tried a racer back sports bra which didn't work, nor did a strapless bra. I had this cute lace bra that I wore over my strapless bra. Sometimes outfits take a bit of work to look appropriate! I felt more comfortable with my jacket on or tied around my waist because the dress material is a little thing and showed off too much. Although, it has been way too hot to wear a jacket during the day here so it stayed put on my waist until I froze at
dinner
. I wasn't sure if I would be walking far so I made sure to put on a pair of comfortable shoes that were still dressy, a chunky heel always does the job for me. I love the subtle print of
these mules
. The print reminds me of leopard but really they are just a bunch of dots!
What do you guys think about the color olive being a neutral?