When I was approached by
Smile Brilliant
to review their teeth whitening product it was a no-brainer. I was pre-dentistry in college and I worked in the front desk of a dentist office in my summers and during the school year I worked at Ohio States College of Dentistry (my favorite being when I worked in the endodontics department). Needless to say, the appearance of teeth are very important to me and they always have been. I also drink coffee every morning and maybe even a cup in the afternoon and a red glass of wine always sounds delicious.
It never interested me to get my teeth
professionally whitened
. Partially because of the money and partially because of time. Who wants their dentist appointment to be longer than it needs to be?? The cool part about Smile Brilliant is that it is exactly what you would get at a professional dentist's office but you do it all at home, including making your molds which was actually a little scary.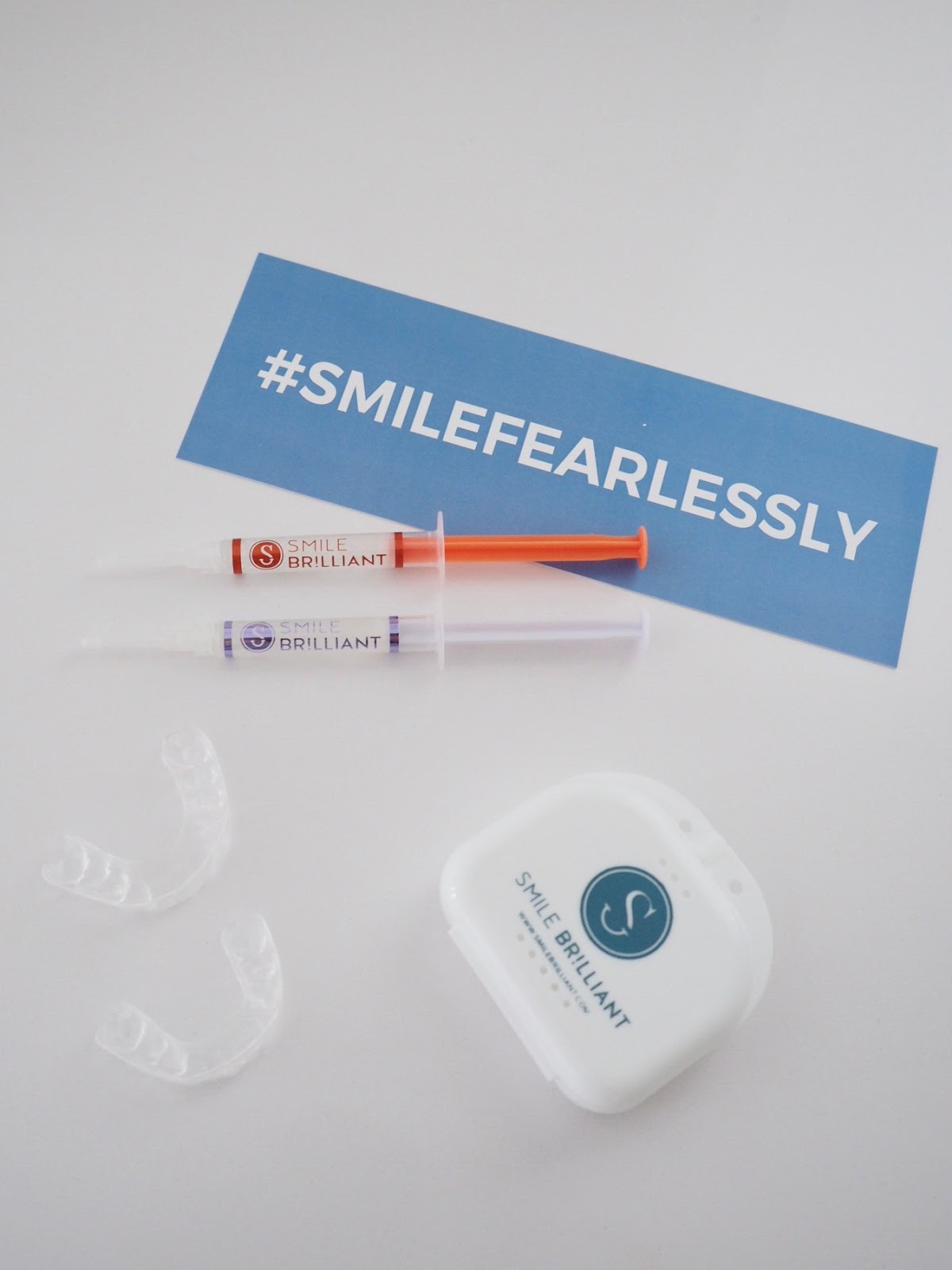 A little about how Smile Brilliant works.
Within a few short days of ordering your product you will receive a box. Inside includes everything you will need to create you molds, a pre-labeled mailing envelope to send in your molds, whitening gel and, my favorite, desensitizing gel.
The most nerve wracking part of this
teeth whitening
process was making my molds. I felt like if I messed up it was over, no chance I'd be able to whiten me teeth. Smile Brilliant does provide three sets of impression material to create your molds. You only need two, one for the top and one for the bottom, but they provide one extra in case you make a mistake. Thankful they did provide that extra because I messed up on my first tray! You mix two products together, a base and a catalyst, then spread it in the trays. You have to do it relatively fast or the product will harden and you won't be able to bite down into the mold. The directions are very clear and I read them over and over but I wasn't fast enough and when I tried to bite into my mold there was zero impression. I nailed the next two 🙂
I placed my molds into the pre-labeled mailing envelope and in no time I had my
custom fitted whitening trays
. They fit! I was so scared they weren't going to fit because I had maybe done a bad job but there was nothing to worry about, my trays fit perfectly.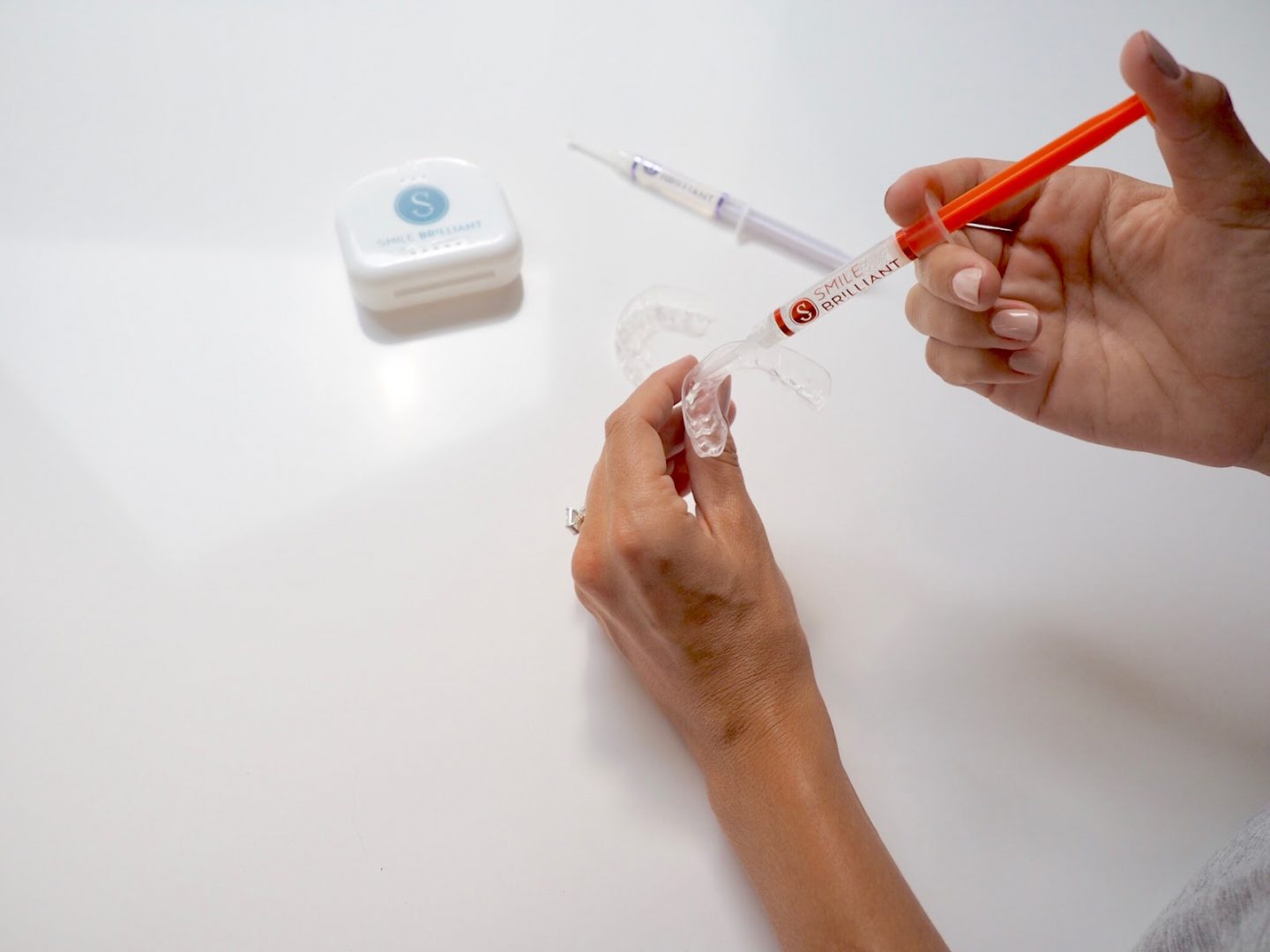 I chose to whiten my teeth in the evening. They say you can wear them up to three hours but that sounded like a terrible idea, even with the desensitizing gel. In the past I have used Crest strips but would wear a strip once a month for 20-30 minutes because my teeth are so sensitive. With my professional
home whitening kit
I started slow. The first night I wore my top for 45 minutes and the bottom for 20 minutes. My bottom teeth seem to be more sensitive than my top. I always wore the
desensitizing gel
for the whole period the recommend which is 30 minutes. The next morning my teeth felt fine so I left my trays in a little longer that evening.
Throughout my experience my teeth never hurt. I could tell I was whitening them but never felt pain. I did have some issues with my gums a little. I'm not sure if I had too much gel that squeezed up or what but I had to take a couple days off. What I found worked best for me was to whiten for three days and take a one or two day rest then whiten for three days and repeat.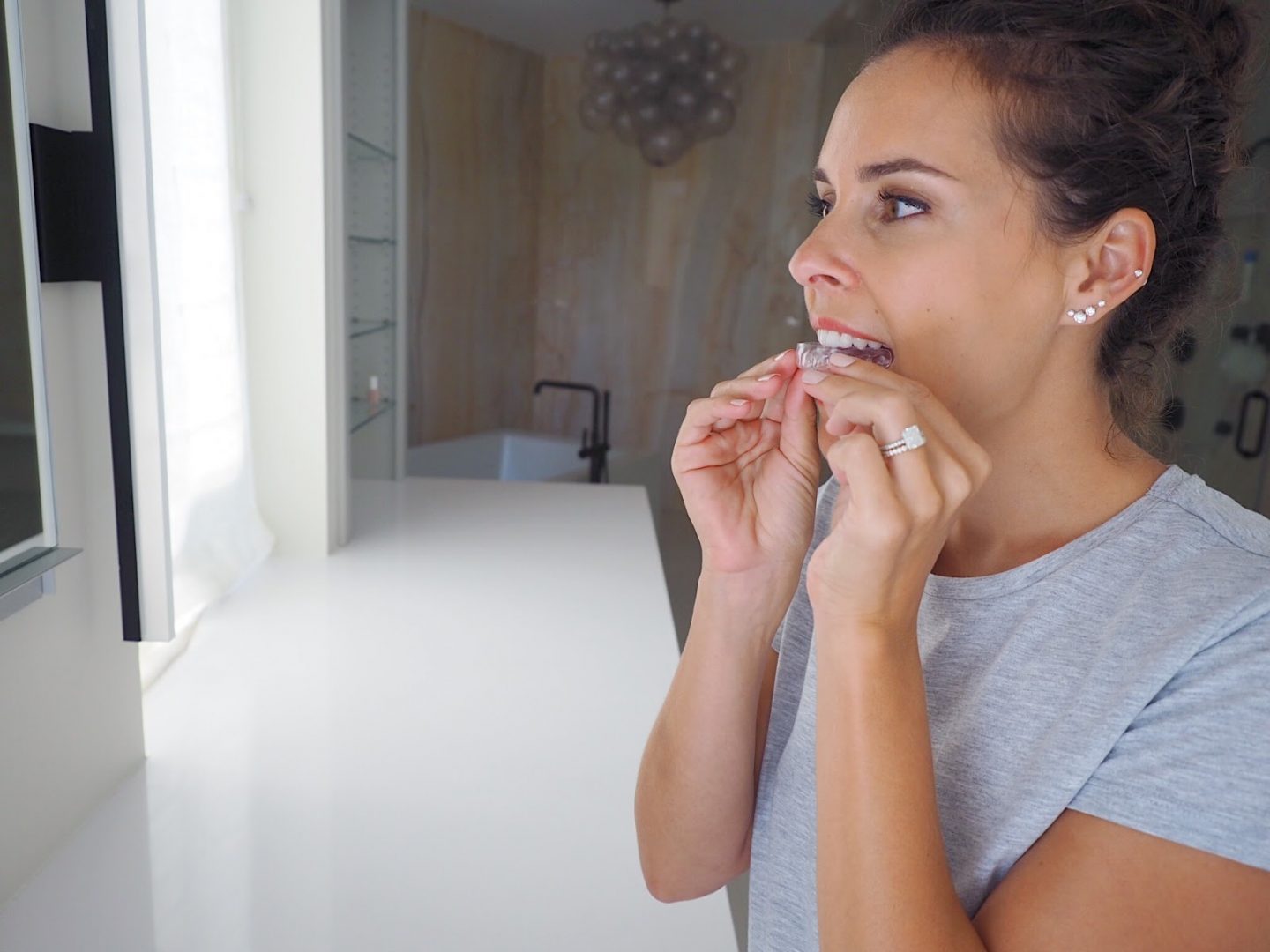 I'm doing a give away and offering a coupon code! So make sure you read through this post for details!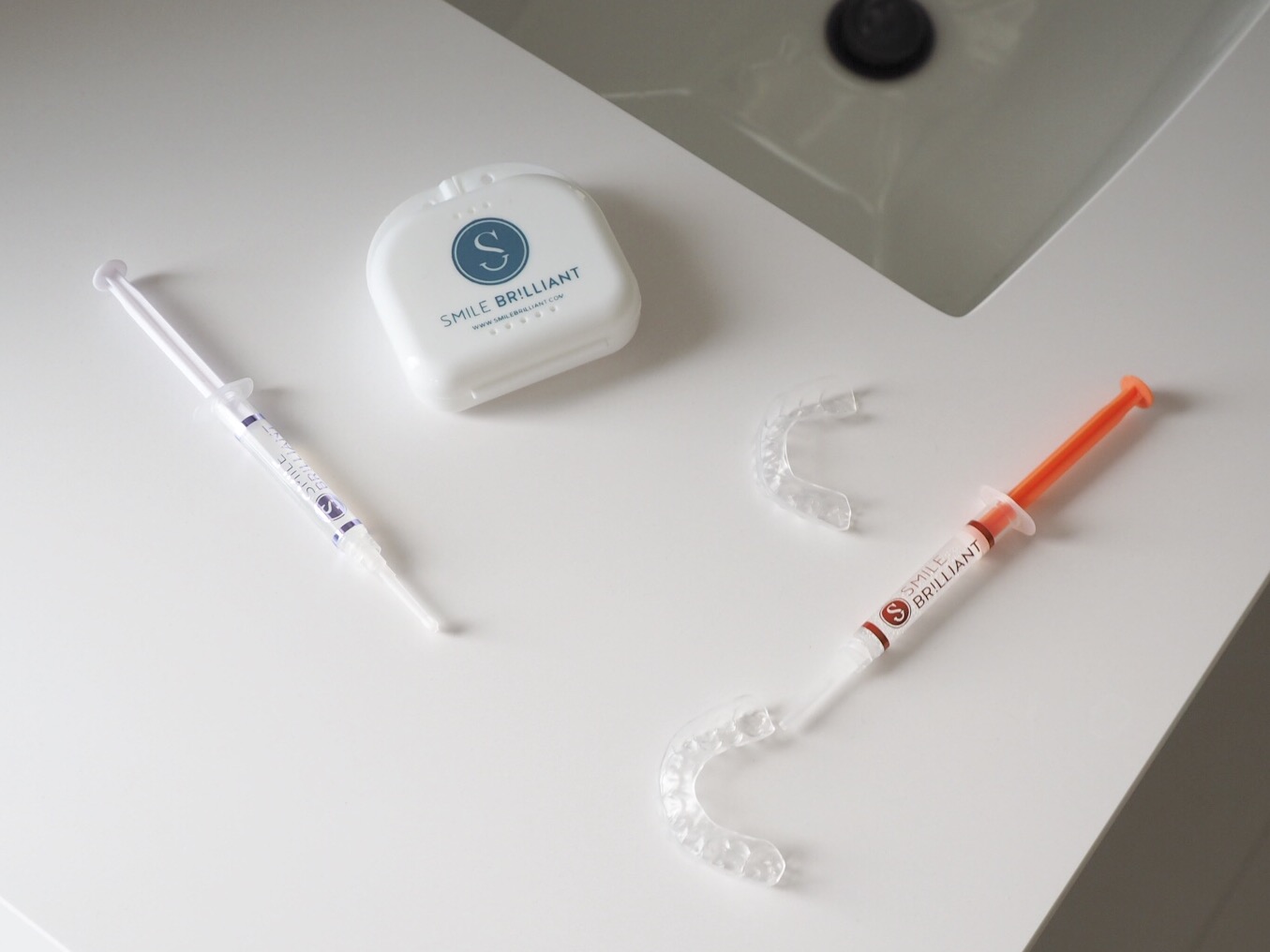 My teeth were pretty white to begin with, white enough that the Smile Brilliant rep thought my before photo was my after photo! If you check out their website you can see tremendous
results
. I love my results even though they weren't dramatic and I am really happy to have tried Smile Brilliant.
I am doing a giveaway also! I am really excited for you guys to try Smile Brilliant, especially if you feel your teeth are on the yellow-er side. I have a couple people in mind who would benefit a great deal from Smile Brilliant so hopefully they enter!!
You must submit your name and email address on the giveaway page in order to enter! The winner will be selected and contacted via email 2 weeks after the post is live. Giveaway is for $139 credit and is open to USA, UK, Canada, and Australia.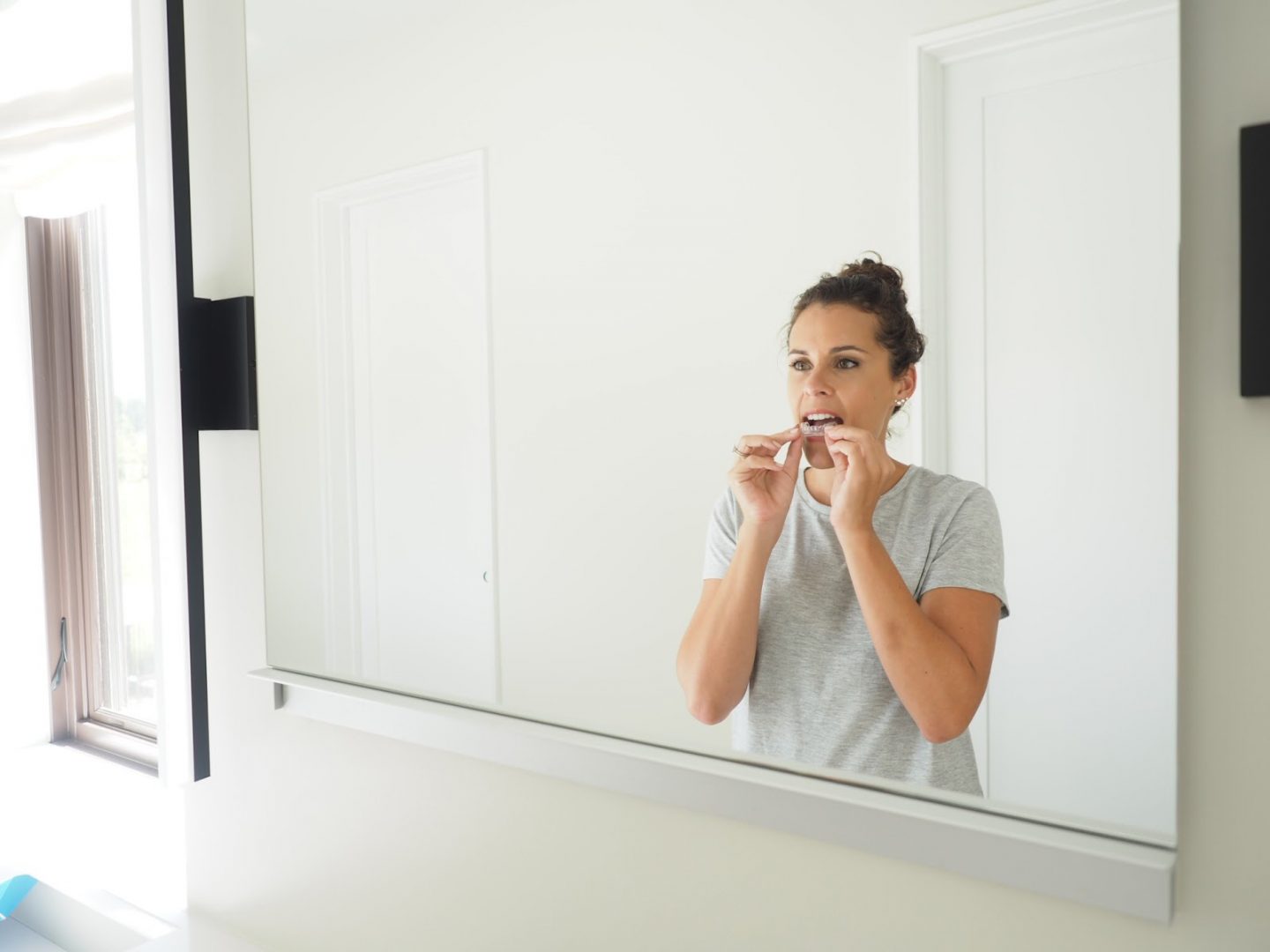 Thank you Smile Brilliant for sponsoring this post.
Don't forget to enter
my giveaway
for $139 credit towards your own at home professional whitening kit!
If you don't win but still want to try Smile Brilliant, which I highly recommend, you can receive 10% off your kit by entering "livinglereve" at check out!
Live votre rêve!
SaveSaveSaveSaveSaveSaveSaveSaveSaveSave