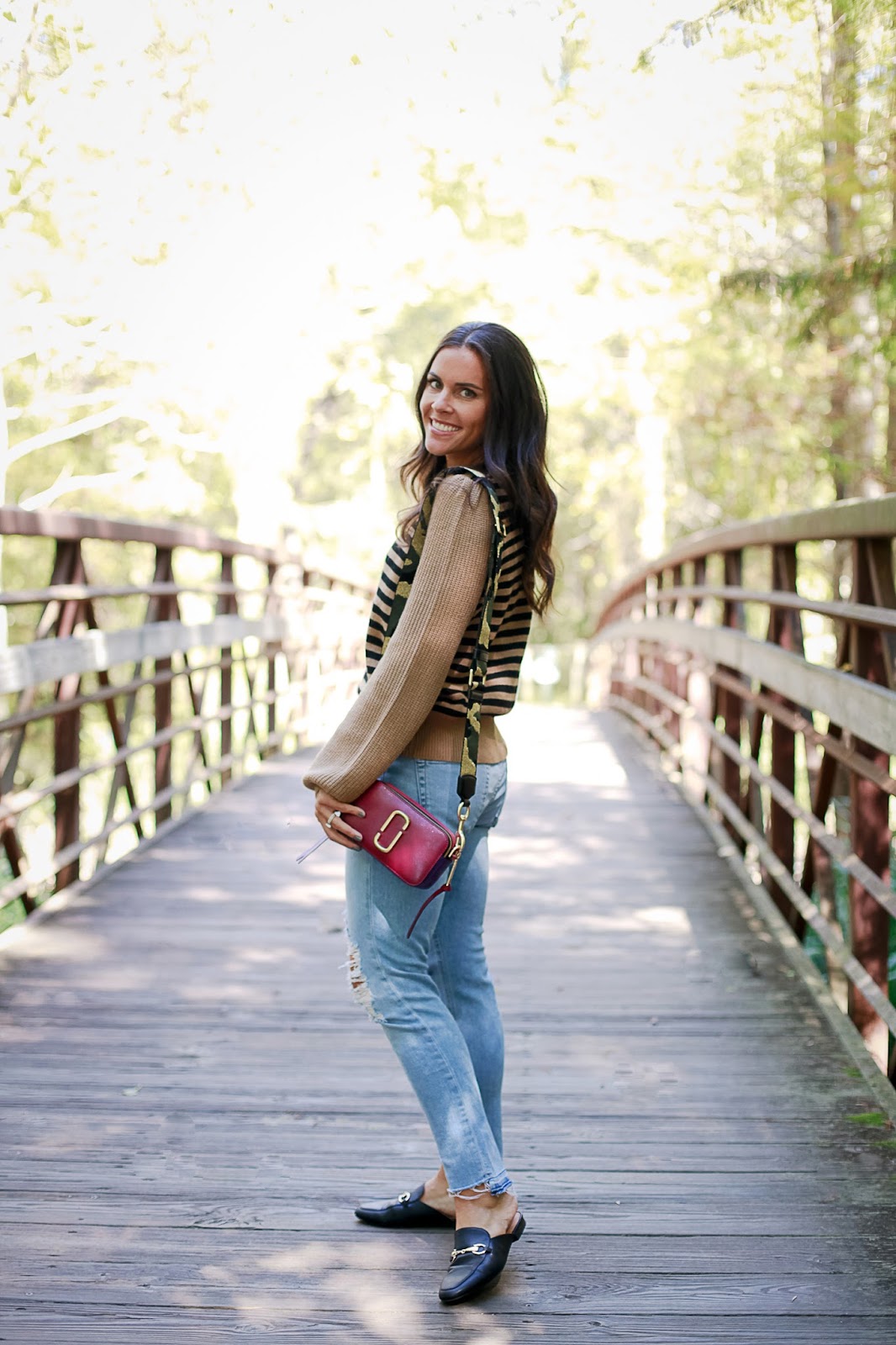 The past couple days have felt like October. I got excited and I got my camel colored sweaters out! This
striped one
I'm wearing has a modern look with its billowy sleeve. It's also under $30 and comes in white and black also.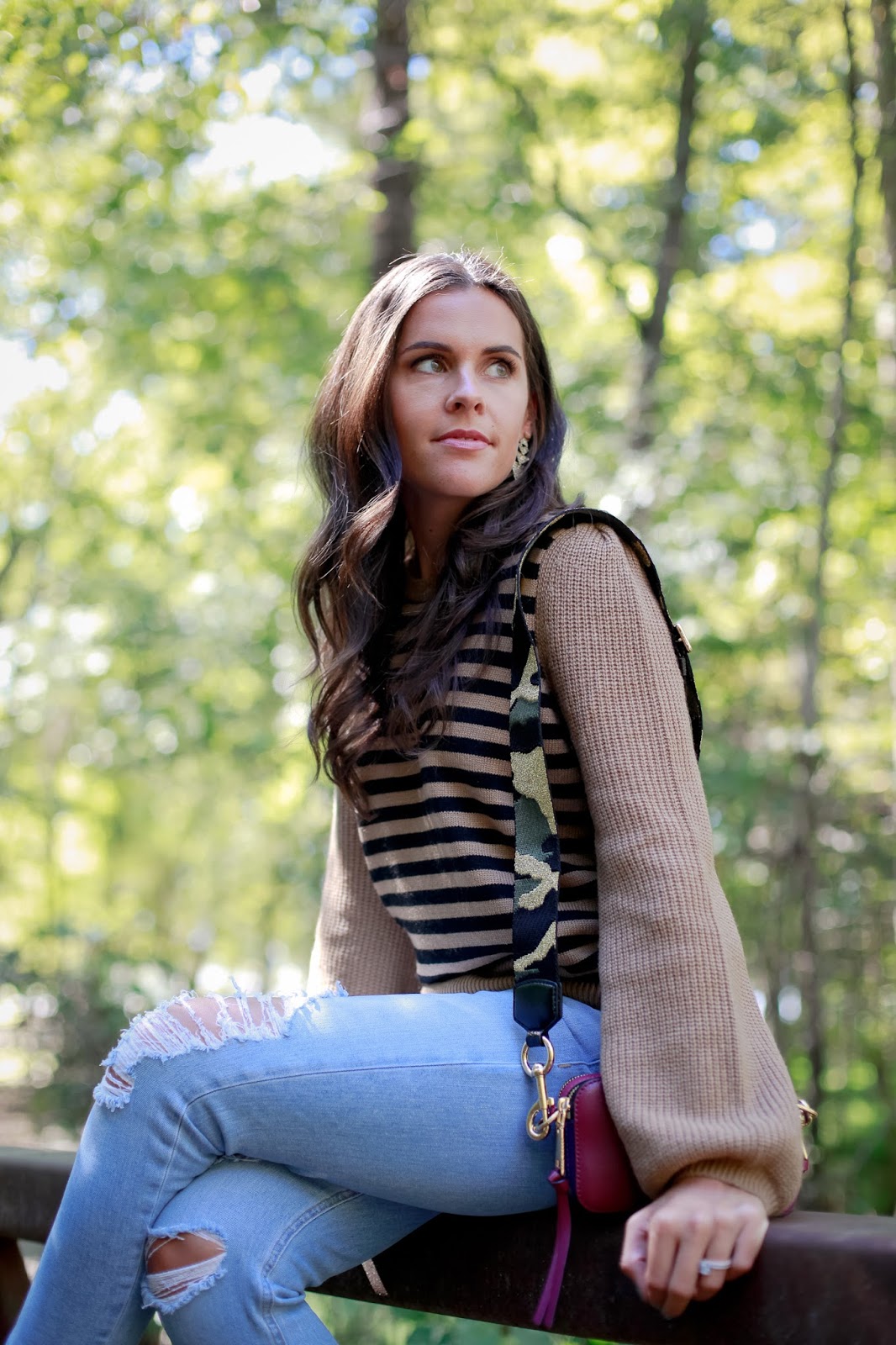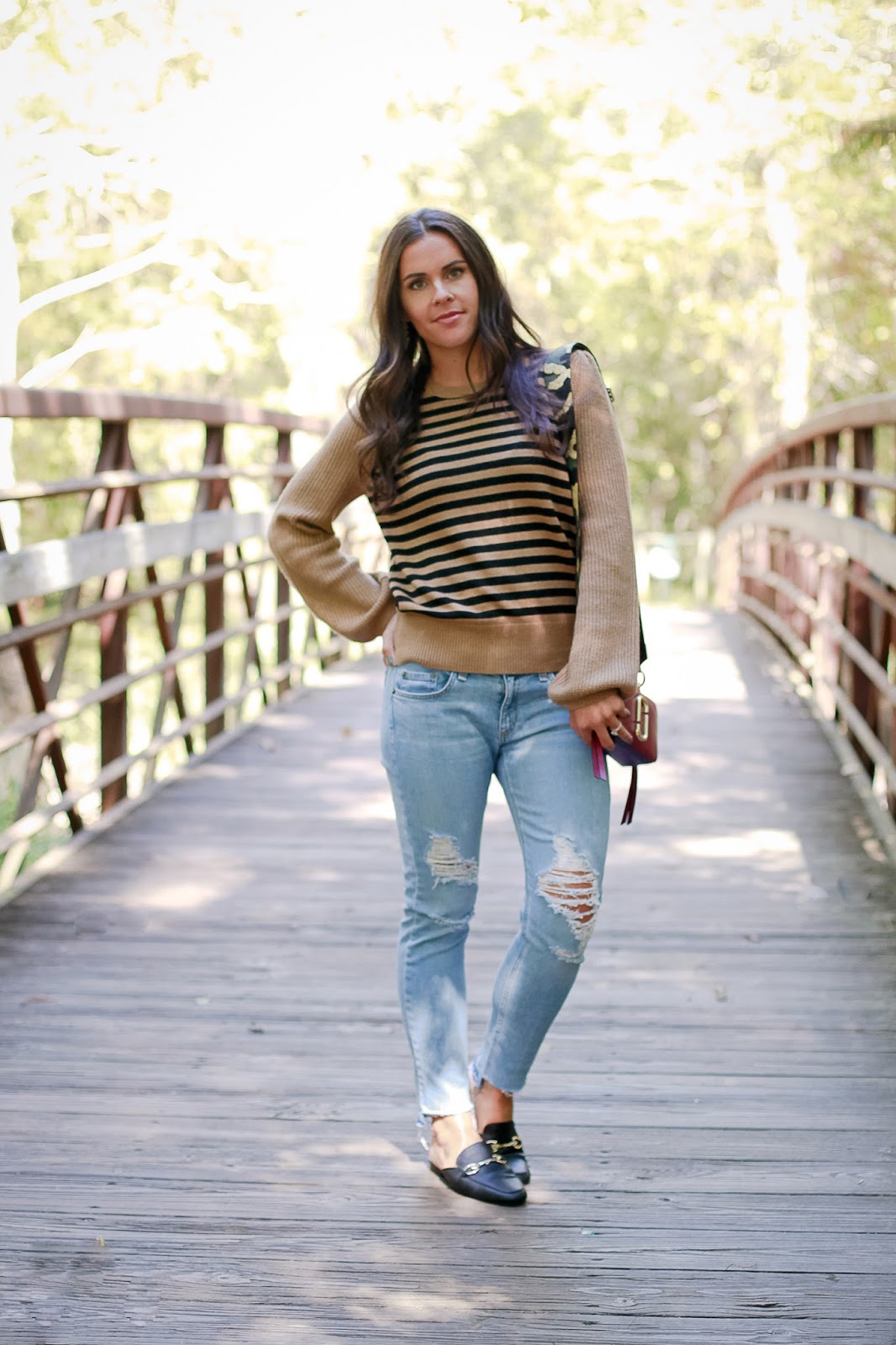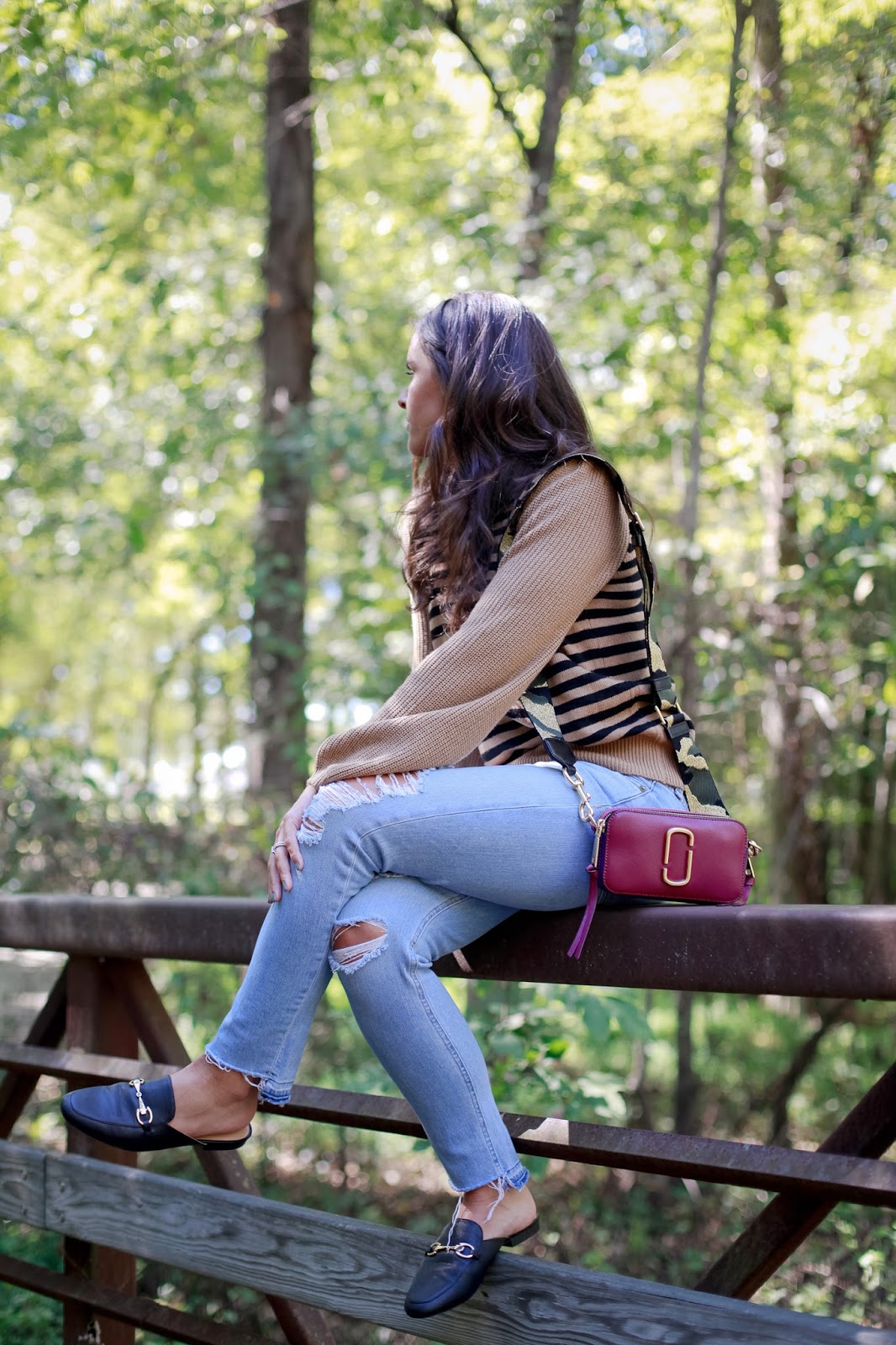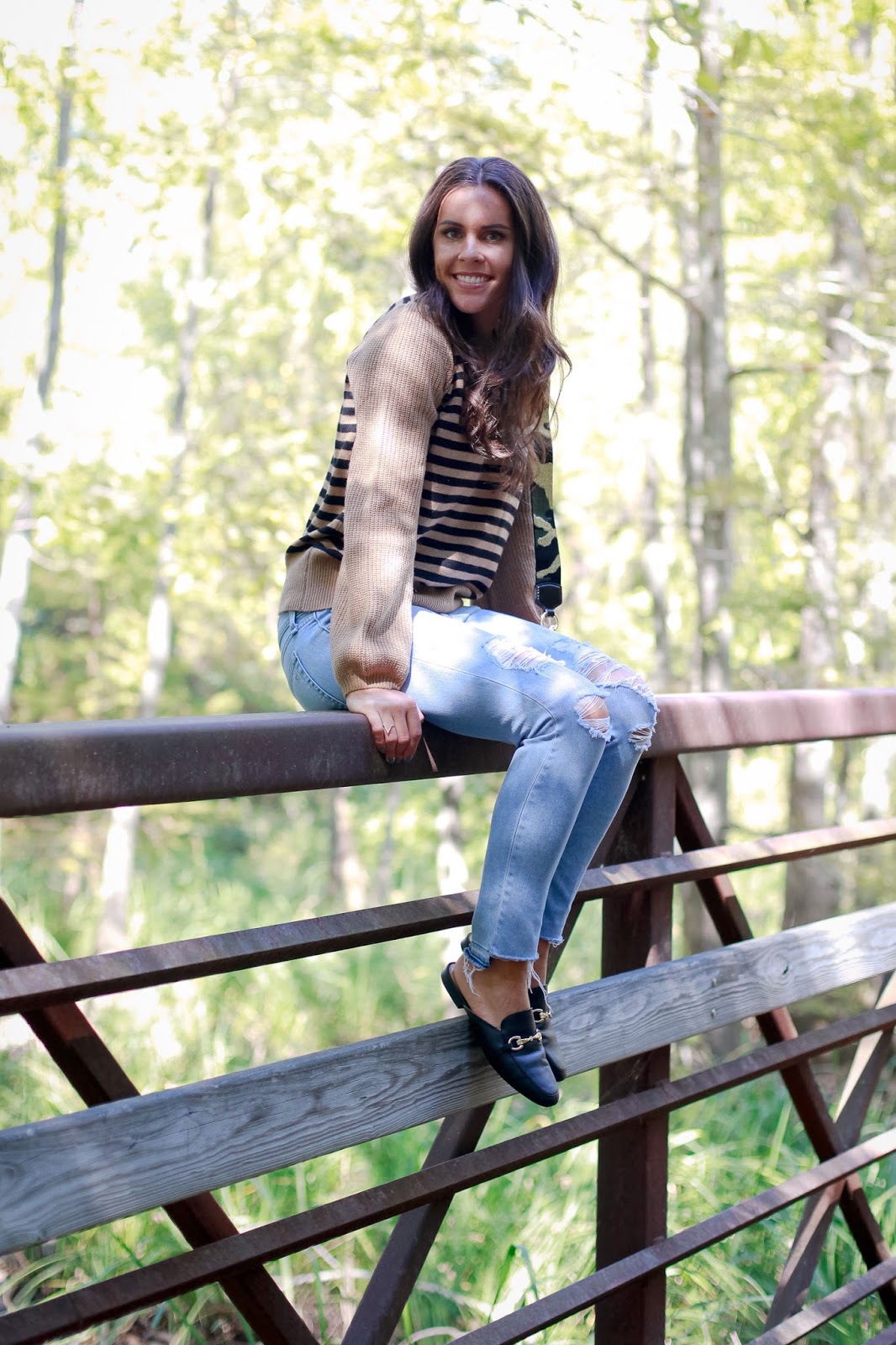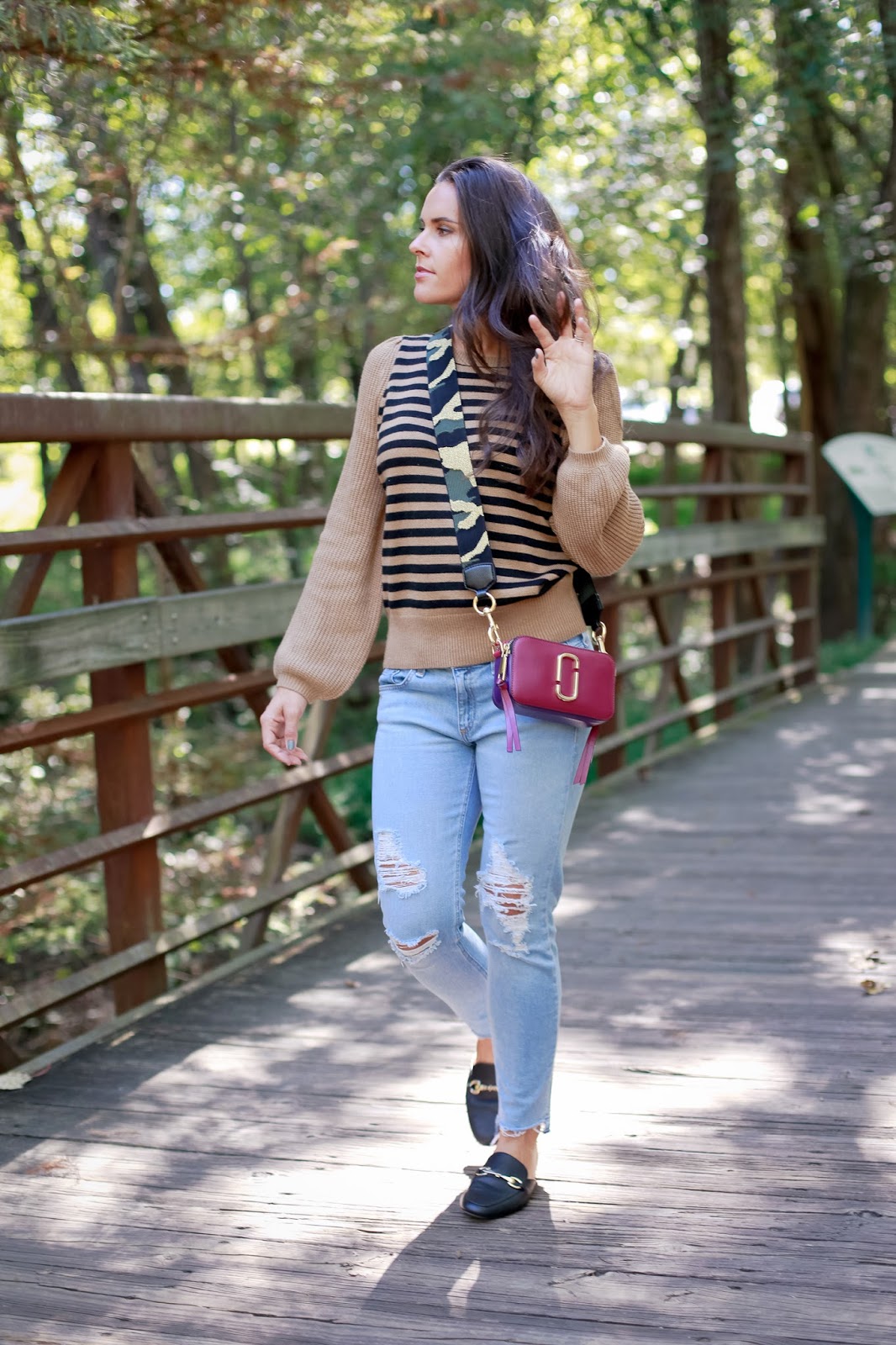 I am into this camo printed strap and how it contrasts with the stripes in my sweater!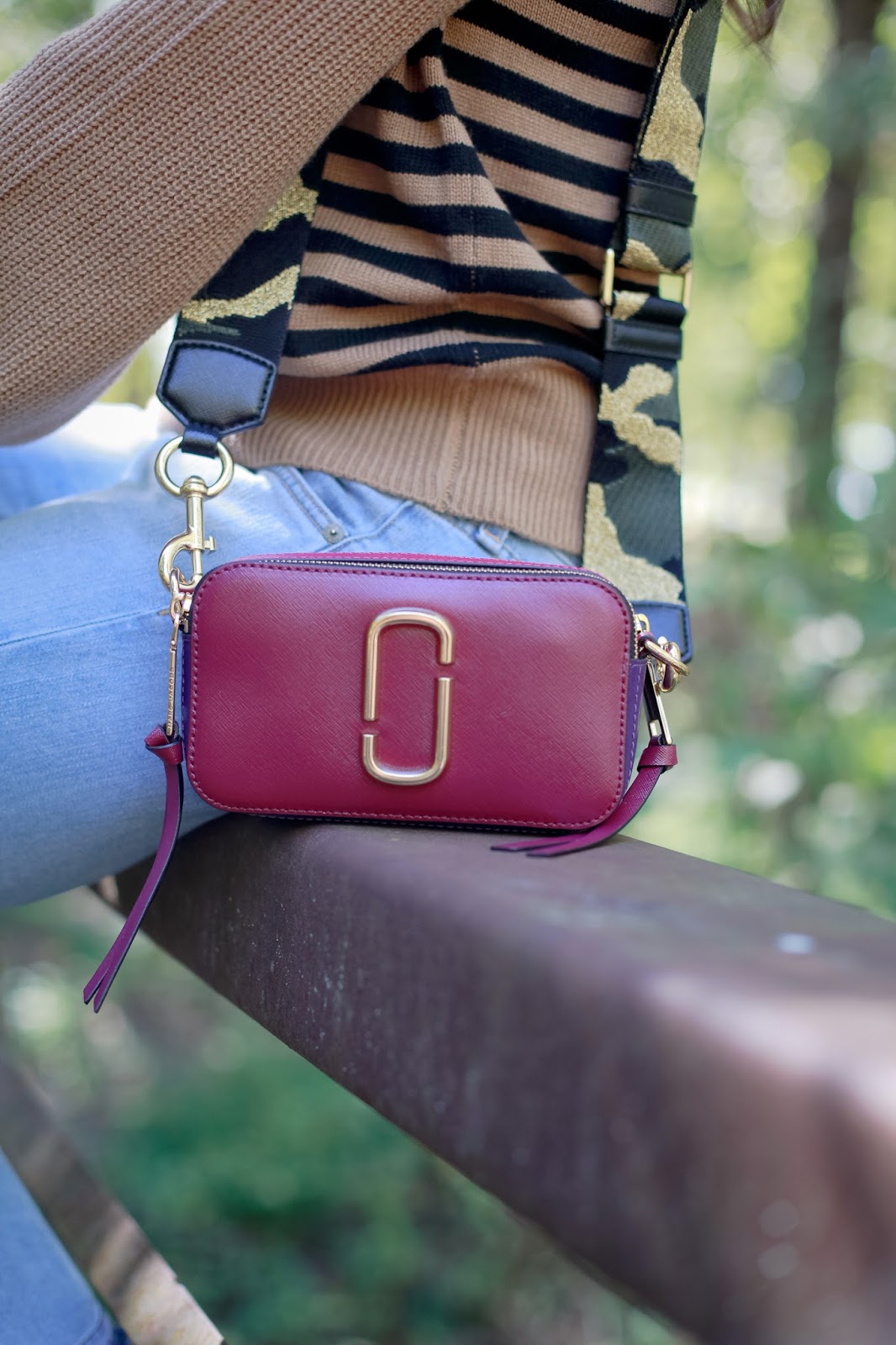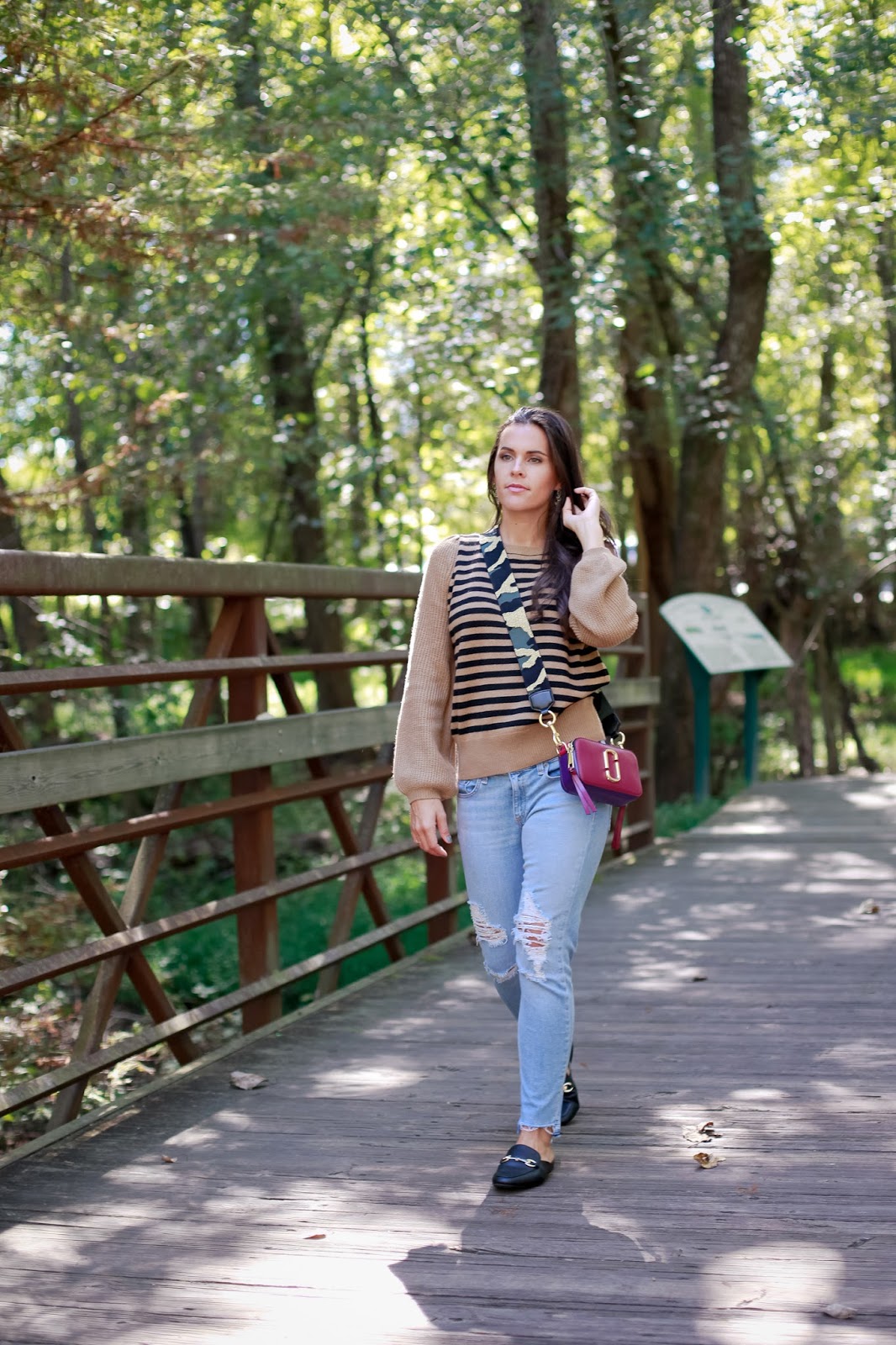 These jeans are tricky for me to wear. I seem to have a hard time styling them but once I wear them I think they look great in photos. The reason I have a hard time is because they are so long, they are called a capri but there is nothing capri about them on my body. I've realized I can't wear them with sneakers because I need the right amount of skin to show. You can see how I styled these jeans
here
and
here
also. In general this is the perfect casual fall transition look. Casual distressed denim, mules slides, caramel colored sweater and a little contrast with my bag that I also wore
here
.
What is your perfect casual fall outfit?
Live votre rêve!
SaveSaveSaveSaveSaveSaveSaveSaveSaveSave