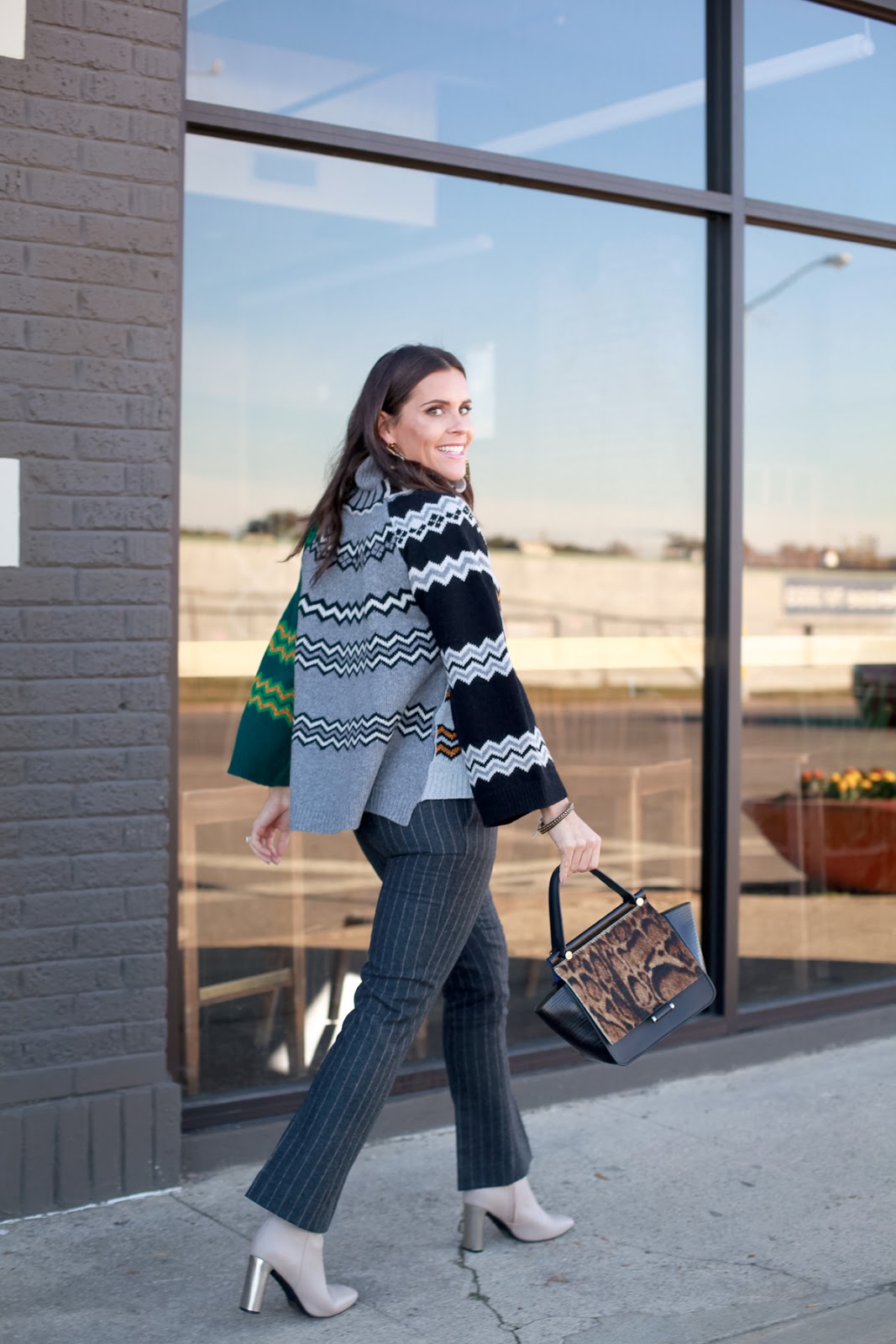 I am so happy to have teamed up with 20twelve, one of my favorite local Memphis shops, to give you holiday style. This post is for Thanksgiving and next up we have office party style. When I am styling my self or anyone else for a party or an event I always take into consideration where it's happening and who is going to be there.
Thanksgiving is a time to be around family and friends. I love dressing cozy and cute around my family but when it's a special occasion it's nice to dress a little more fashion forward. I fell in love with this sweater the second I saw it at 20twelve and planned on wearing it distressed crop jeans with these nude booties. The more I thought about this outfit the more I realized it looked like my everyday style, I would wear that to a game or out to dinner. It's the holiday season after all and this Thanksgiving I'll be taking it up a notch. You can look at this outfit for inspiration on what to wear to your Thanksgiving dinner this year and below you can find three big things to consider when choosing your outfit.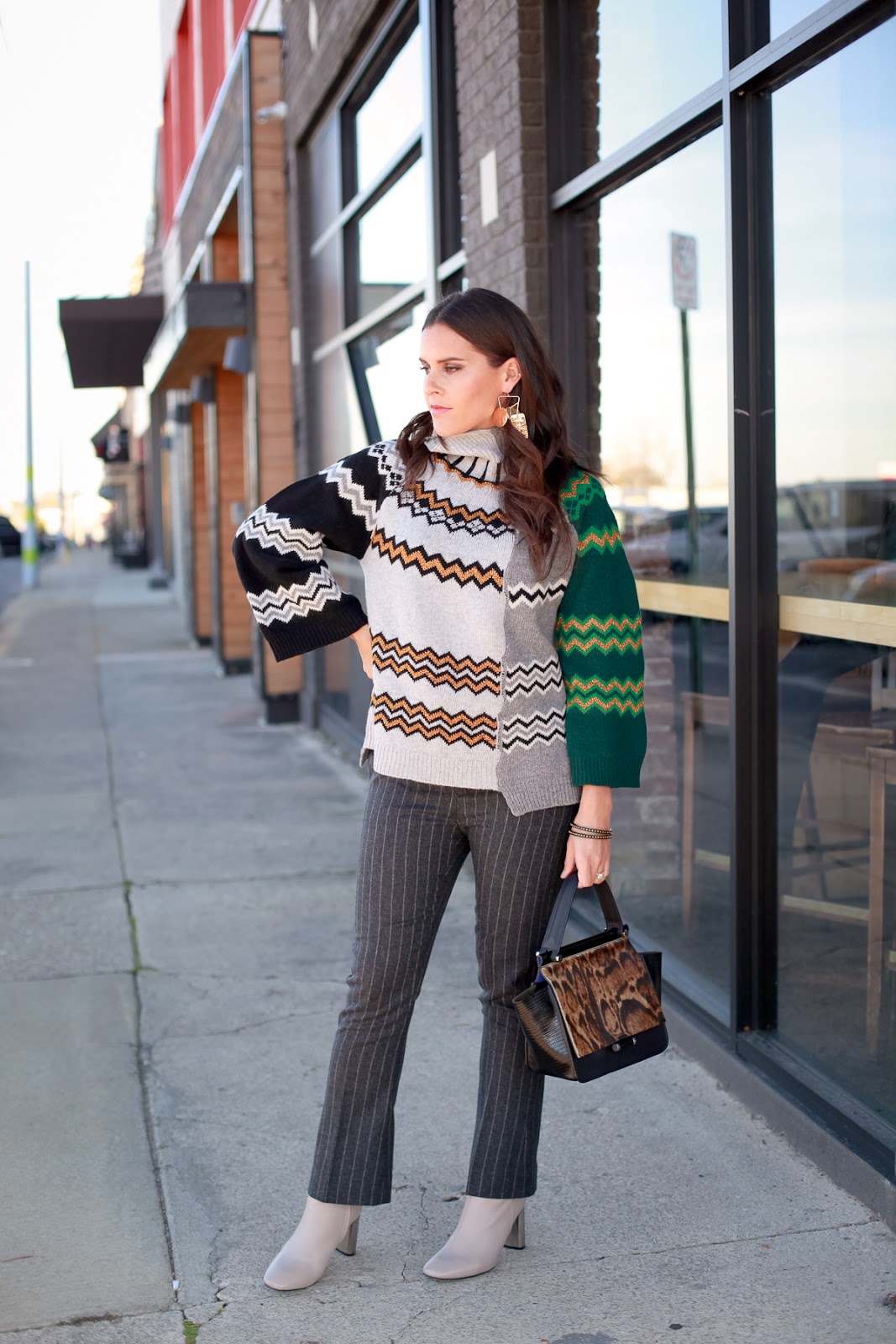 Three Tips To Keep In Mind //
1. You may be full towards the end of the night. Tight pants or jeans may be uncomfortable after your meal or even while you eat. I know in my family a lot of family members will unbutton their pants but make sure you have a large sweater or shirt so no one knows you ate too much! A great way to avoid this is to wear leggings with a
tunic
or a
dress
with
boots
.
2. A kitchen loaded with food and a dining room full of people can lead to a very warm house. We usually end up with the front door or a few windows open in my house before we are finished eating. If you know you are the type of person that gets hot easily dress in layers so you can discard them later! Wear a
thin sweater
or
blouse
and add a
jacket
,
vest
or
scarf
to accessorize your outfit. When the heat starts to kick in you can take off a layer without losing your style.
3. Do you have young children? If you do pay attention to the material and how it's cleaned. You may not want to wear a hand wash item if you have a little one who's messy hands will be reaching for you!
You will know best in the end how to dress for your Thanksgiving gathering but for those going to the other side of the families for the first time may be freaking out. Dress somewhat conservatively, you may be meeting grandma or some aunties for the first time. There is no need to bring out all the patterns like I did if it's not your style, always stay true to who you are.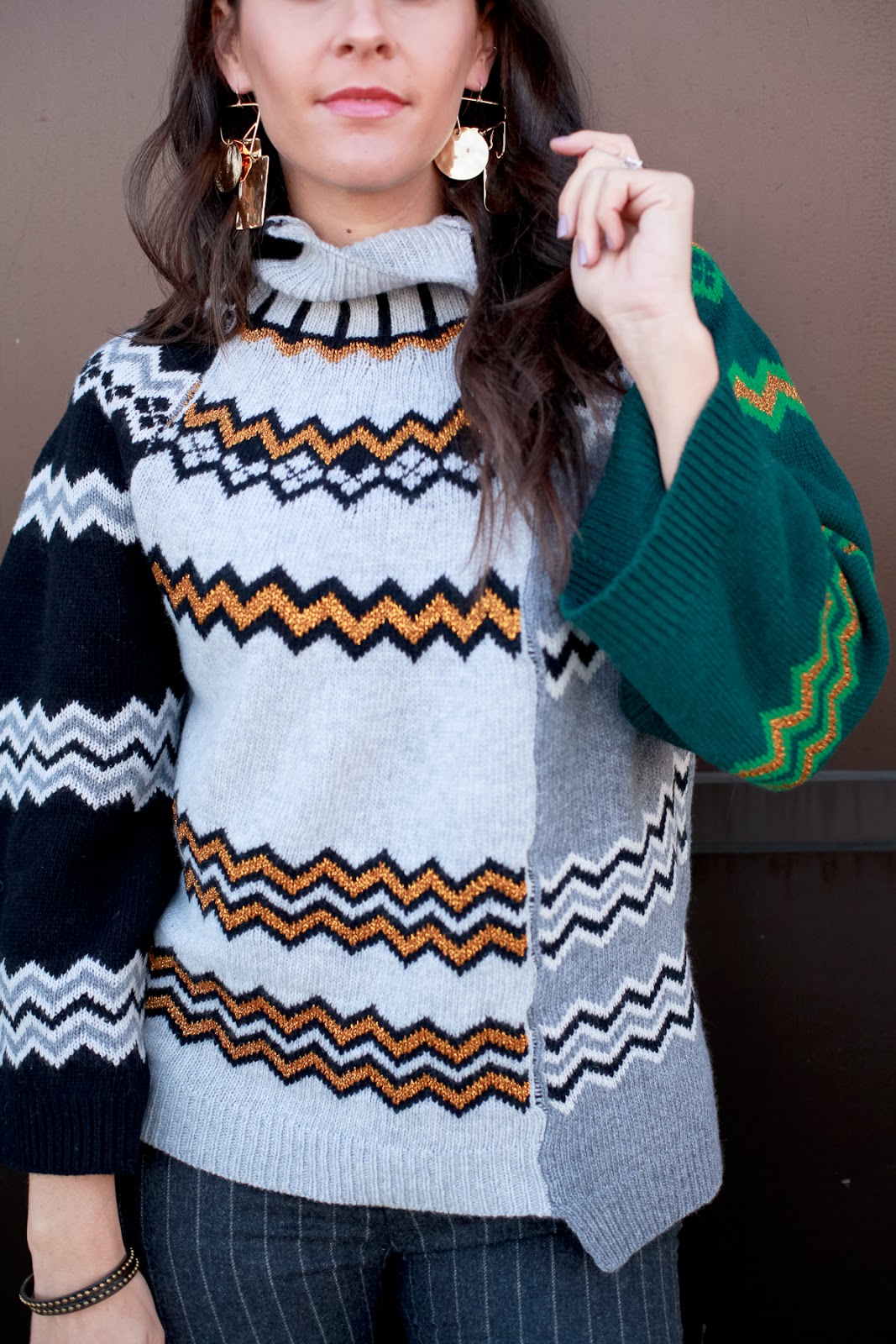 It is the holiday season after all so don't be afraid to go big! I love these large gold earrings that make a statement and that my sweater also has some sparkle in the thread.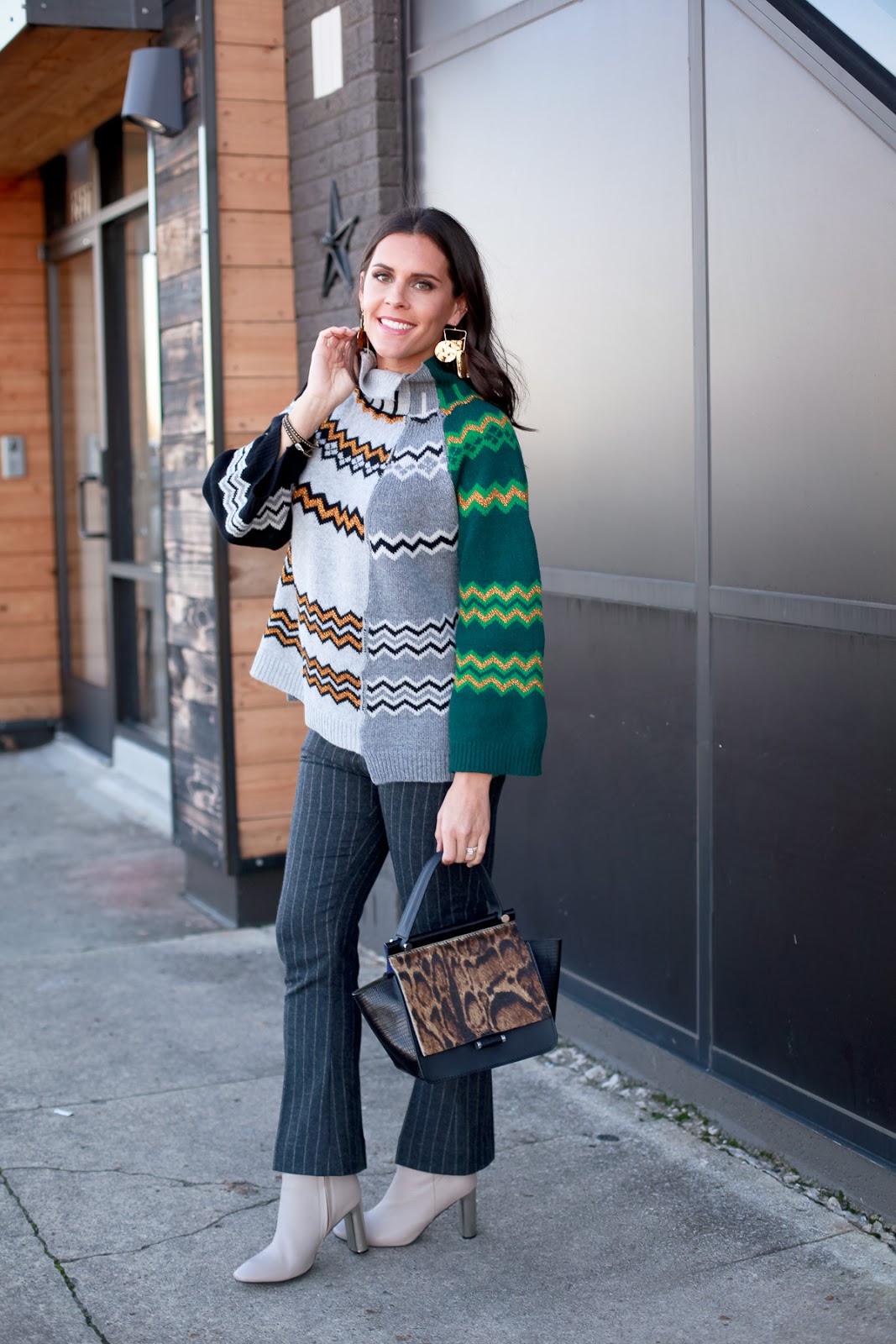 The Breakdown//
When I walked into 20twelve to figure out the perfect Thanksgiving outfit I immediately put this sweater in my dressing. The colors seemed perfect for this holiday and the pattern is very eye-catching. Black skinny jeans and black pumps were an option to complete this outfit. I also thought about distressed blue jeans with these
booties
 (they now have a
mule version
of my boots that I love!). In the end, I had to remember it isn't my everyday dinner so to go out of my norm. I love all the patterns in this outfit. It works because the stripes in the
pants
are a small pattern compared to the bold zigzag sweater. Leopard seems to be a neutral these days so of course it went with the outfit!
I hope you all have a wonderful Thanksgiving. Please comment if you have any style questions!
20twelve will be offering 10% off of your Thanksgiving outfit now until Thanksgiving if you mention "Living LeReve"!
bracelets | Pame 'BSTUD'
Live votre rêve!
Thank you
20twelve
for sponsoring this post.
SaveSave
SaveSaveSaveSave