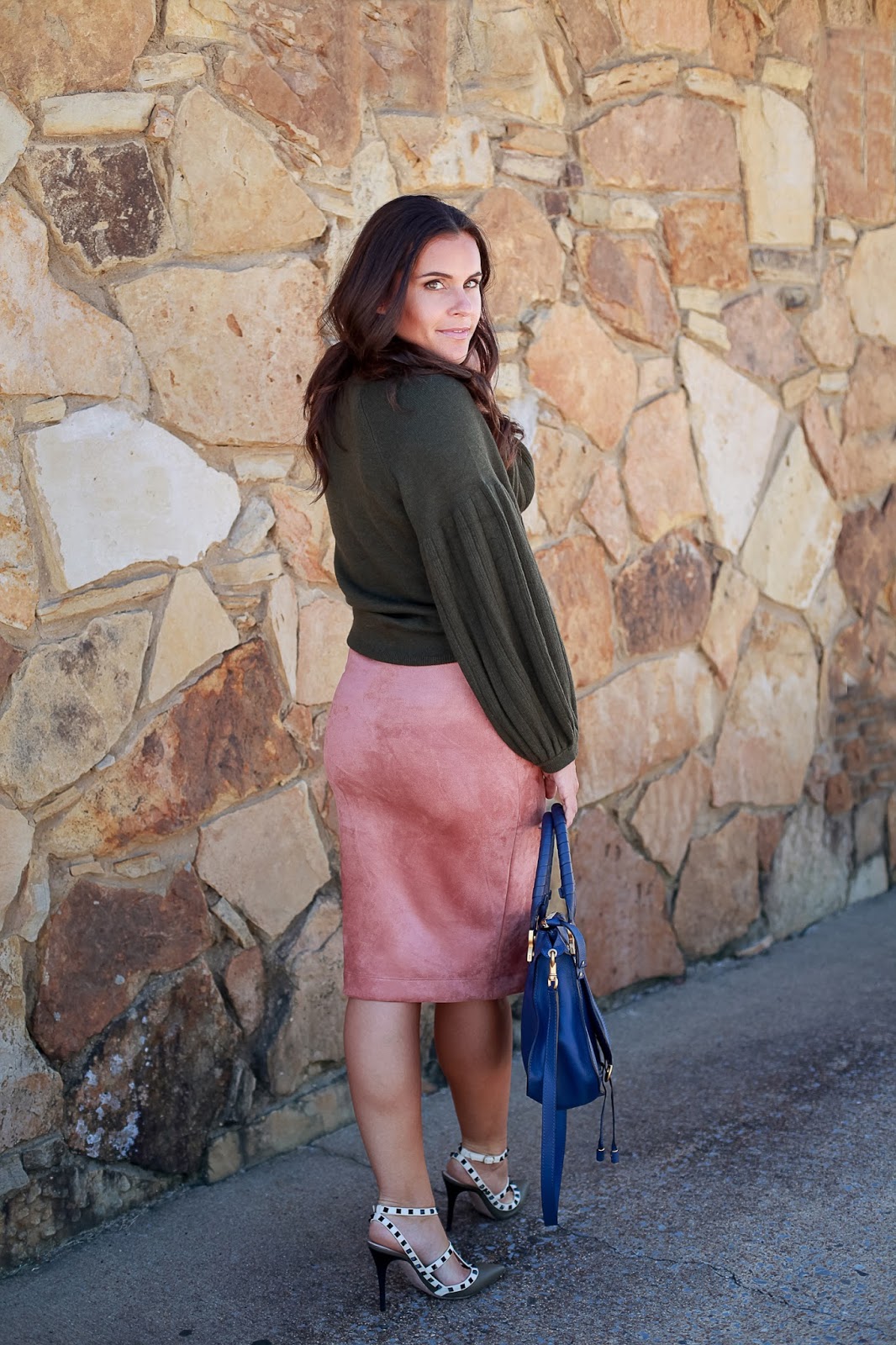 It's not quite the holiday season but this outfit would be perfect for a December holiday party. The soft pink and the deep green is a softer more eye appealing version of the bold red and green. I also love wearing jewel tones together or colors in the jewel tone family. Navy, emerald and ruby are the true jewel colors of my outfit.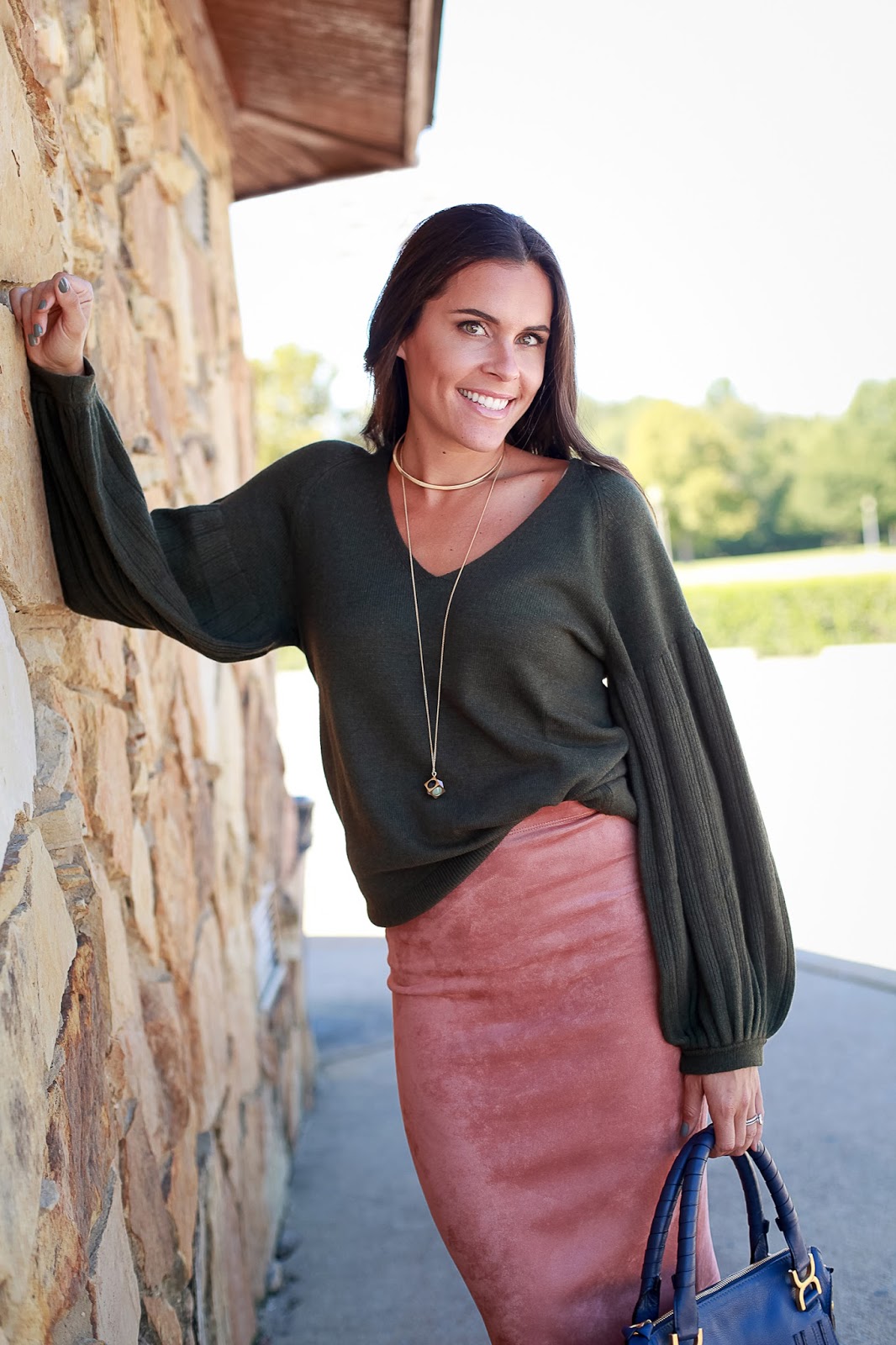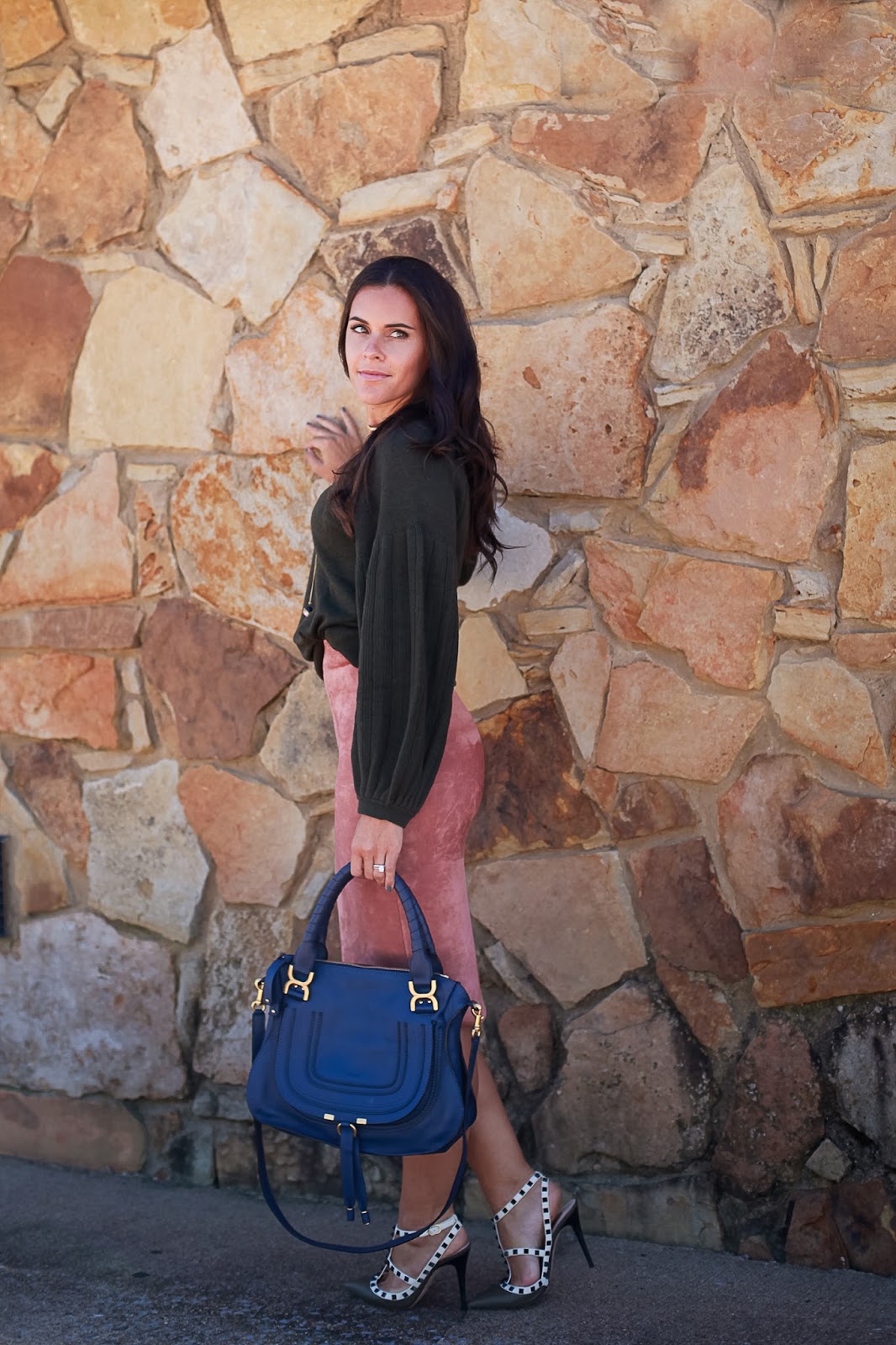 This sweater is somewhat long so I twisted the side up and tucked it into my skirt to show off the high waste.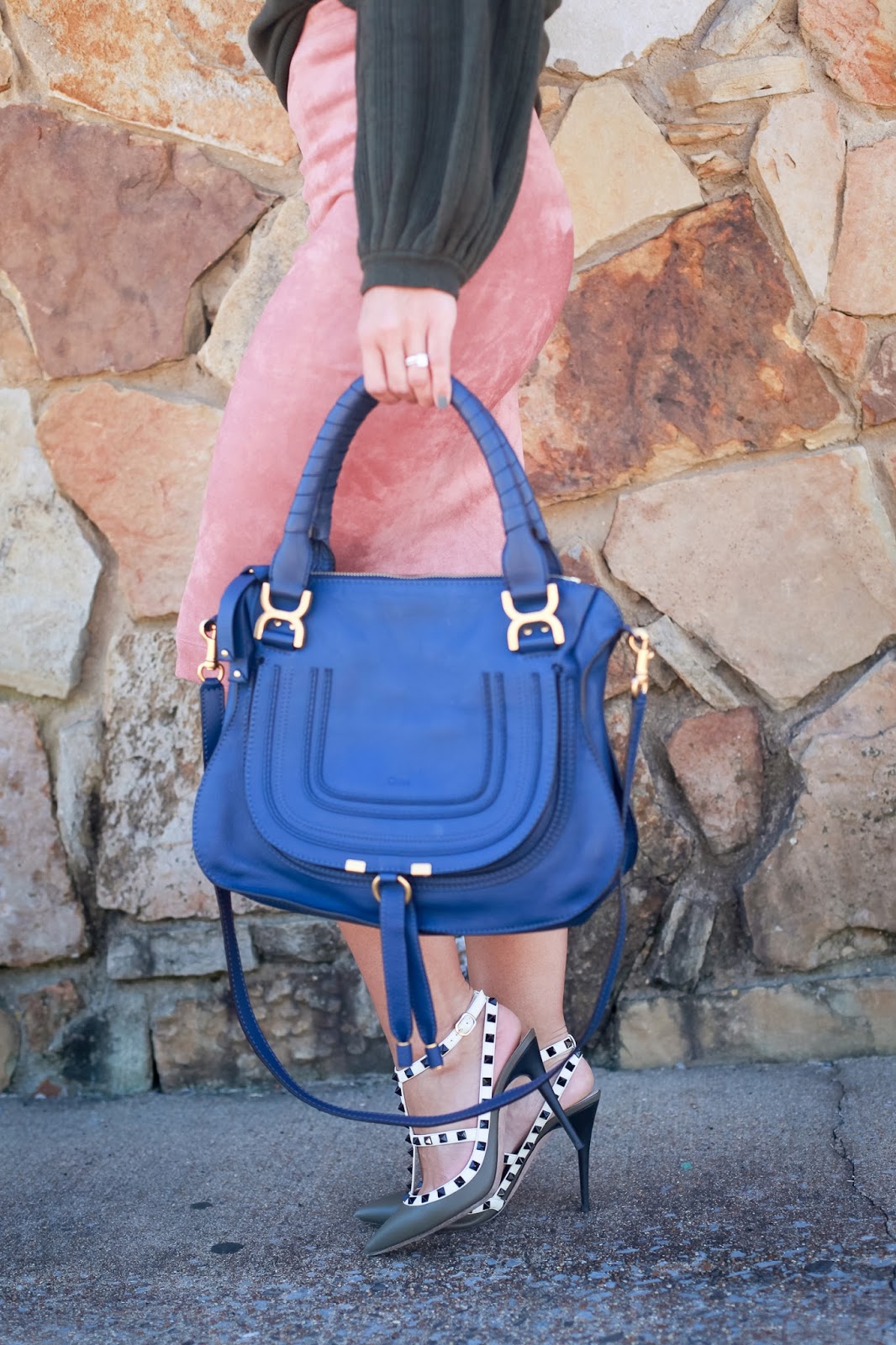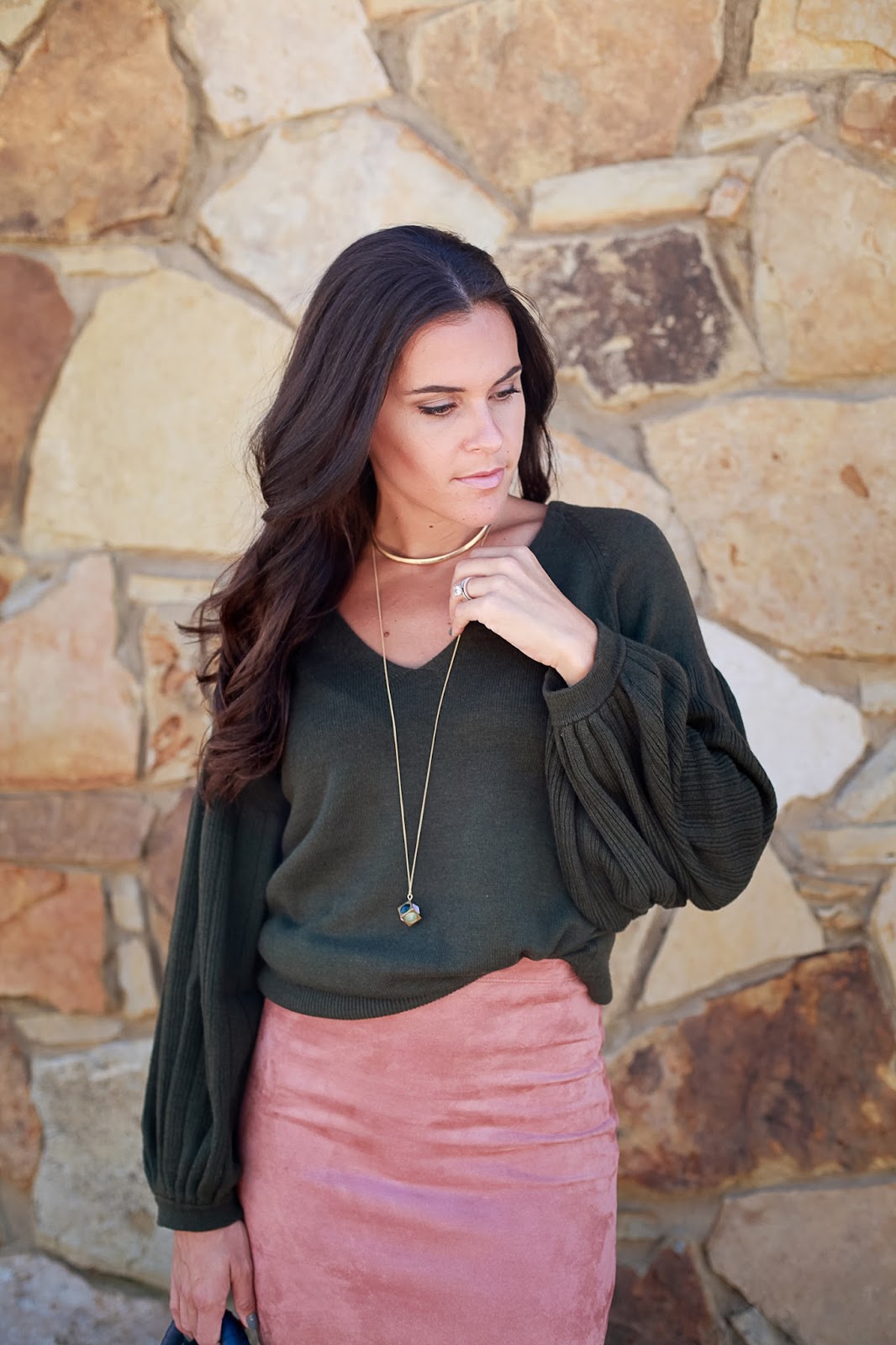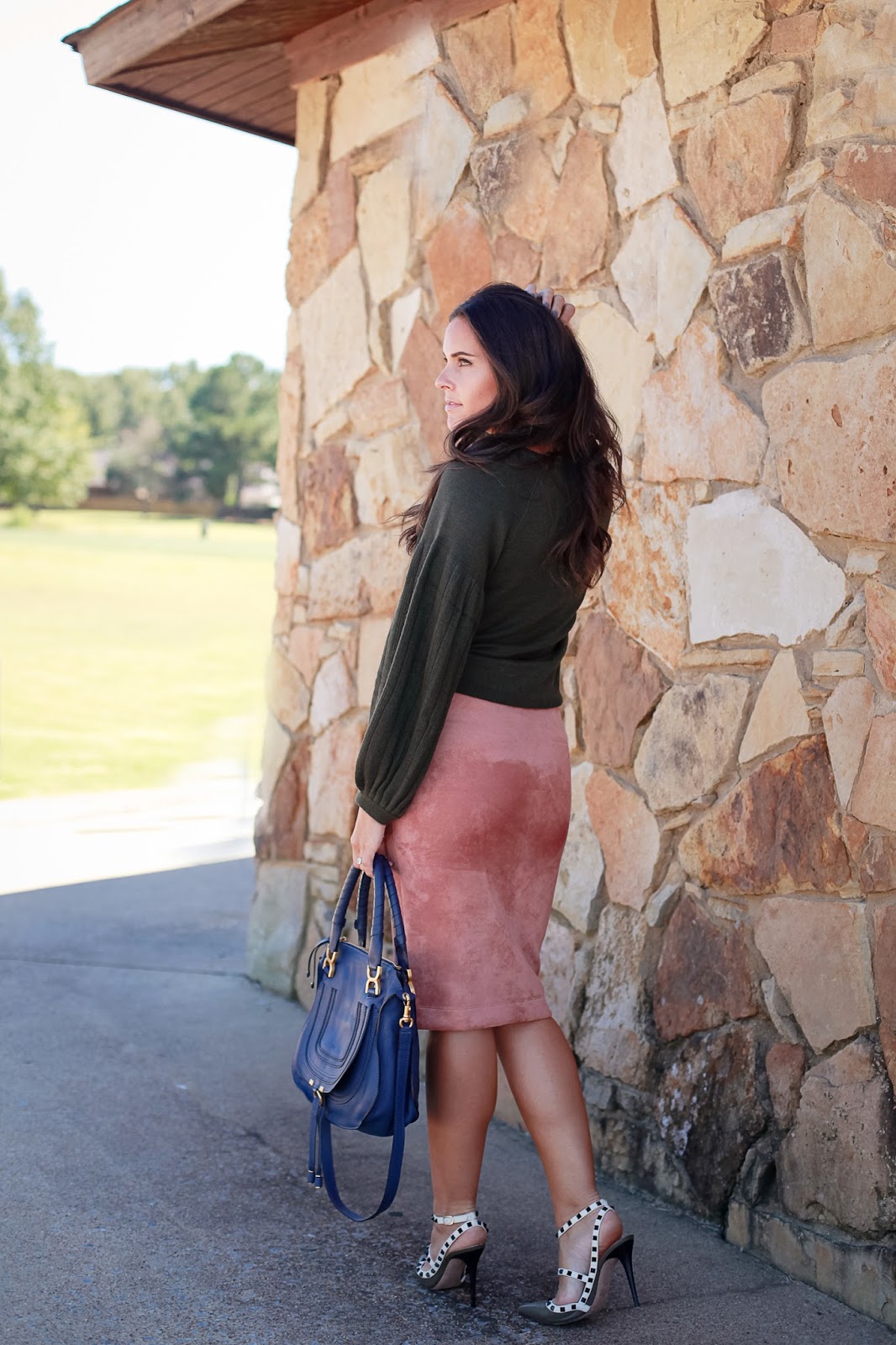 The Breakdown:
You know I love mixing high and low along with old and new. My sweater and is available in this
green color
I am wearing and in classic
black
. I love the oversized sleeves on the sweater. It's also kind of long, you can't tell in these photos because of the way I styled it but I think I'll be able to wear legging with this sweater which will be very cozy this winter with some riding boots. My skirt is new too but my shoes and bag are both a handful of years old. Designer items are staples and are great things to hold on to. I'm not sure if these
rockstud heels
are as popular as they were a few years ago when they first came out. There must be something about the olive green of these heel because I wore them almost exactly a year ago last fall (you can see that post
here
)! A little info about
my bag
. Yes, it is Chloe and a designer bag but… I got it at TJ Maxx! That's right. You know some TJ Maxx's have The Runway section with the purple tags? Well, there is one in Columbus that was close to Ohio State and I would go weekly to see what new stuff the store got in. I got this bag for a great deal and I love the memory I have of purchasing it.
SaveSave
SaveSaveSaveSaveSaveSave