Baking has always been something I enjoyed. People say you either like to cook or bake. Since the two are so different most people don't like doing both. I hear all the time that the reason people don't like baking is because you have to follow an exact recipe, there is more science to it. When cooking you can add a spice here and there, tasting along the way until you think it is perfect. I do agree with that baking can be trickier but it hasnt' stopped be from experimenting and adding a little bit of this and a little bit of that.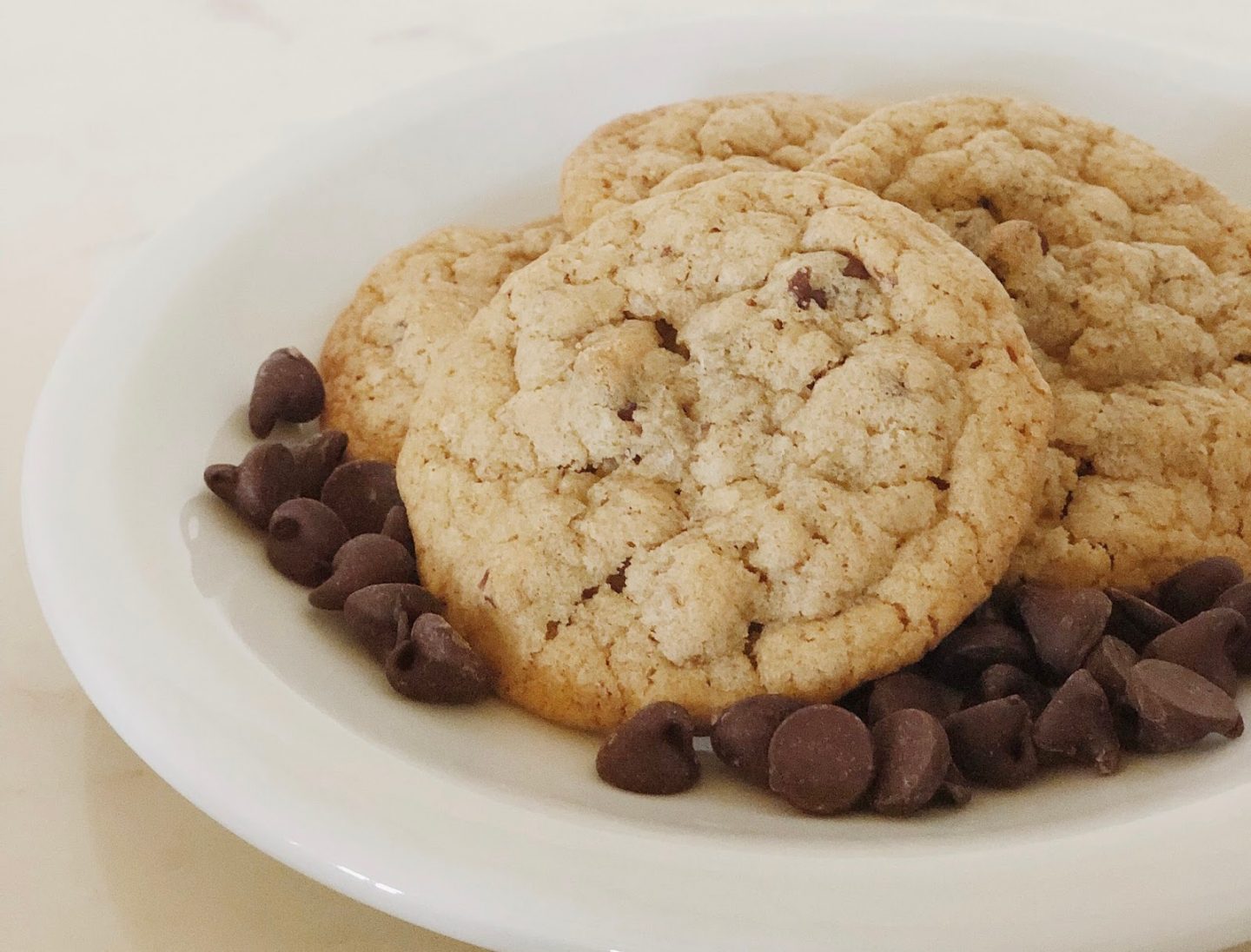 I follow
Whole Living Lauren
on Instagram and she had posted this vegan chocolate chip cookie recipe which you can find
here
. I opened the link and they look very tasty and very healthy. I thought I should take a small step towards making my hearty Toll House cookies a little healthier by combining the two recipes. I have to say, they actually turned out perfectly.
Ingredients
2 cups of whole wheat flour
1 tsp. baking soda
1 tsp. salt
1 tbsp. ground flaxseed
1/4 tsp. cinnamon
1/2 cup (1 stick) butter
1/2 cup coconut oil (not melted)
3/4 cup granulated sugar
3/4 cup packed brown sugar
1 tsp. vanilla extract
2 large eggs
2 cups semi-sweet chocolate chips
1 cup of old-fashioned oats
Preheat the oven to 375 degrees (F).
In the bowl of your stand mixer (or a large bowl) add butter, coconut oil, sugars, and vanilla. Mix with an electric mixer until well combined and smooth.
In a medium bowl, sift together the flour, baking soda, salt, and ground flaxseed.
Gradually add the dry ingredients and mix until well incorporated. Stir in the oats and
Form cookies into 1.5 inch balls and place onto ungreased baking sheets.
I am interested in making the cookies more fluffy. Any bakers have tips? I'm thinking of trying baking powder or cornstarch. I was looking at other recipes on line and one had cornstarch!