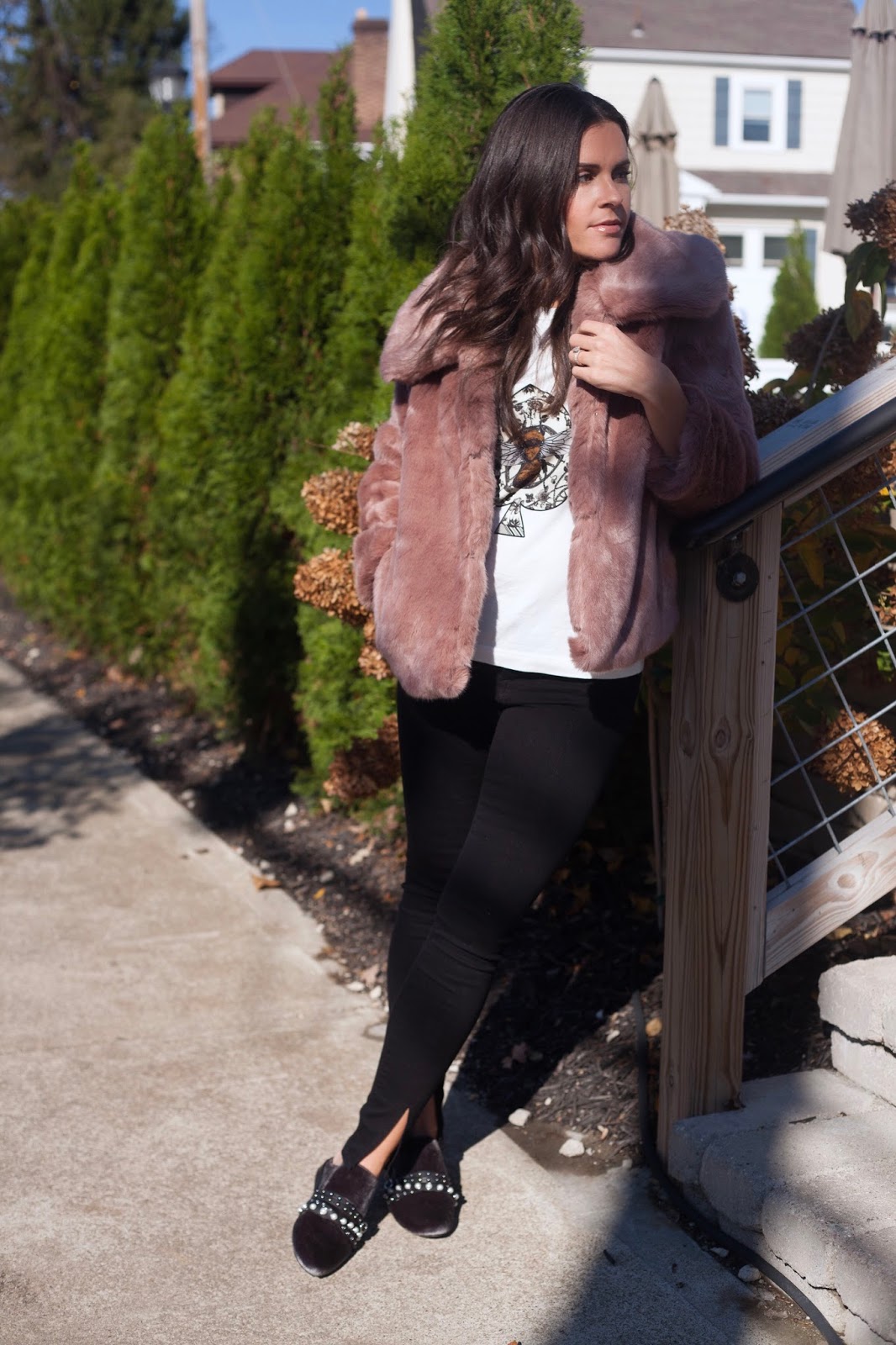 Do you ever shop your guys closet? In high school there may have been a sweater here or there that I borrowed from my brother. Now that I am married and men's clothing seems to be getting smaller, I'm able to borrow from my husband. I couldn't find the right shirt when I was trying out this outfit and decided I should take a look at my husbands side. He actually had a few options but I settled on this graphic tee with bees on it.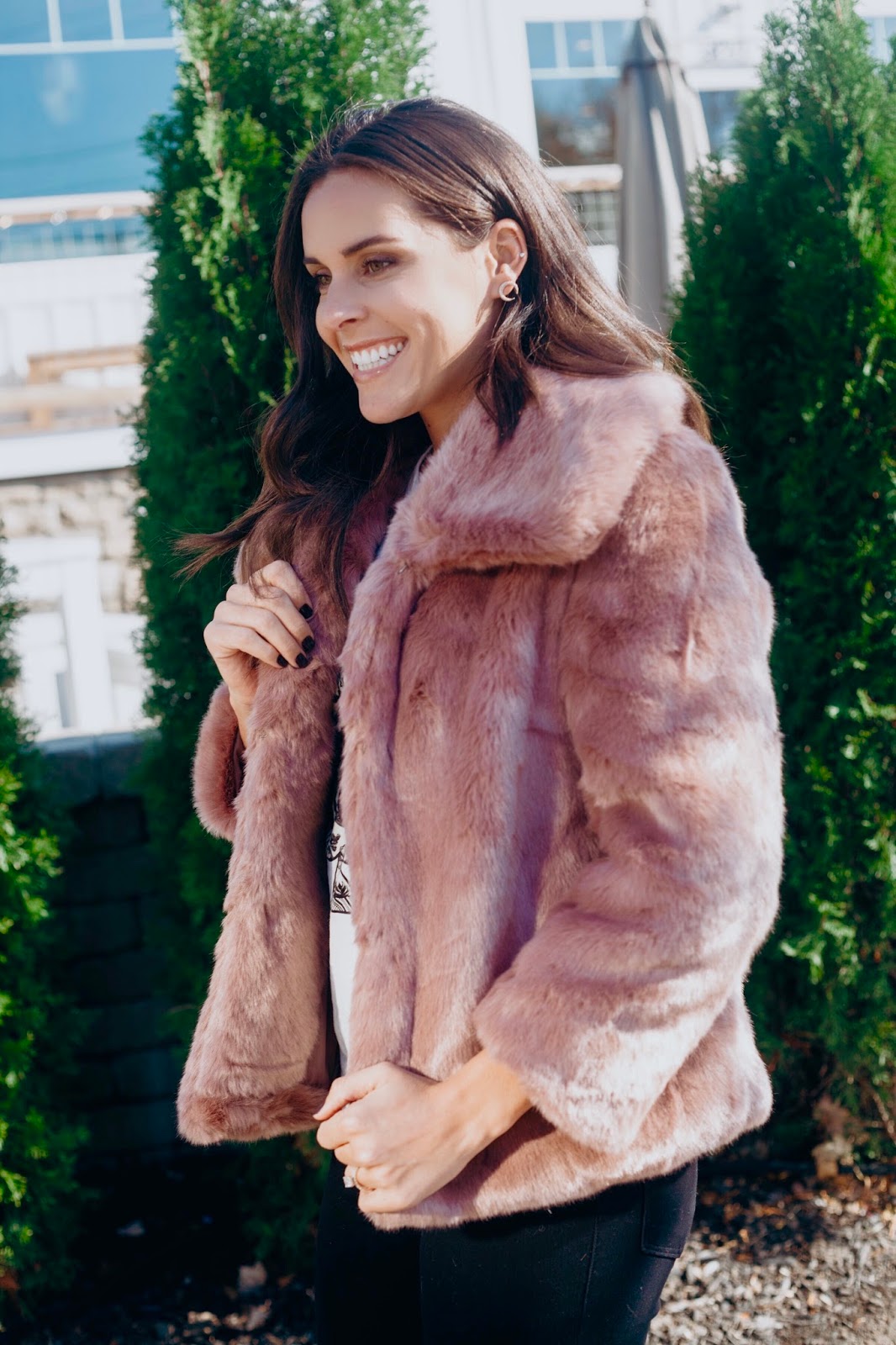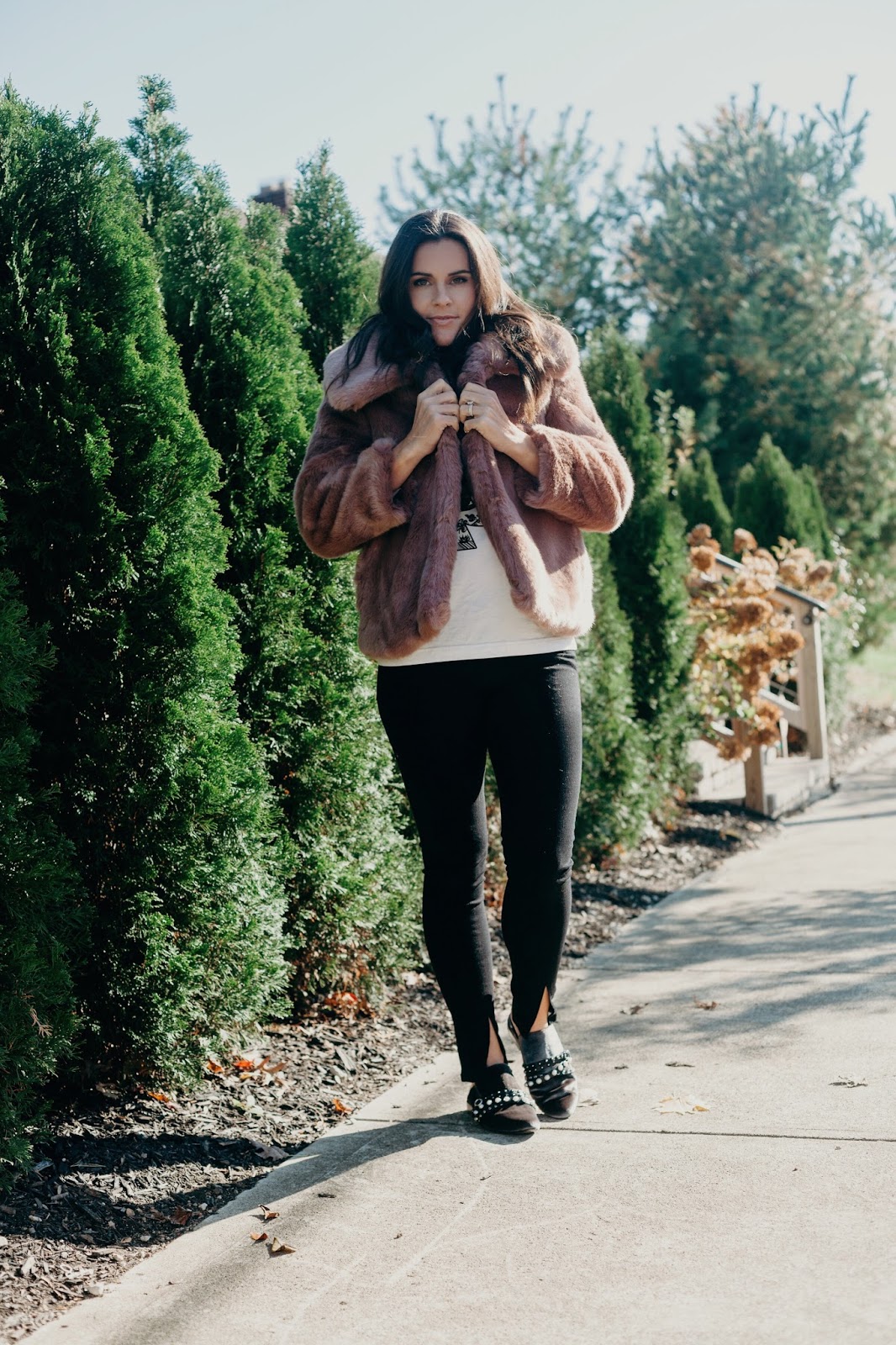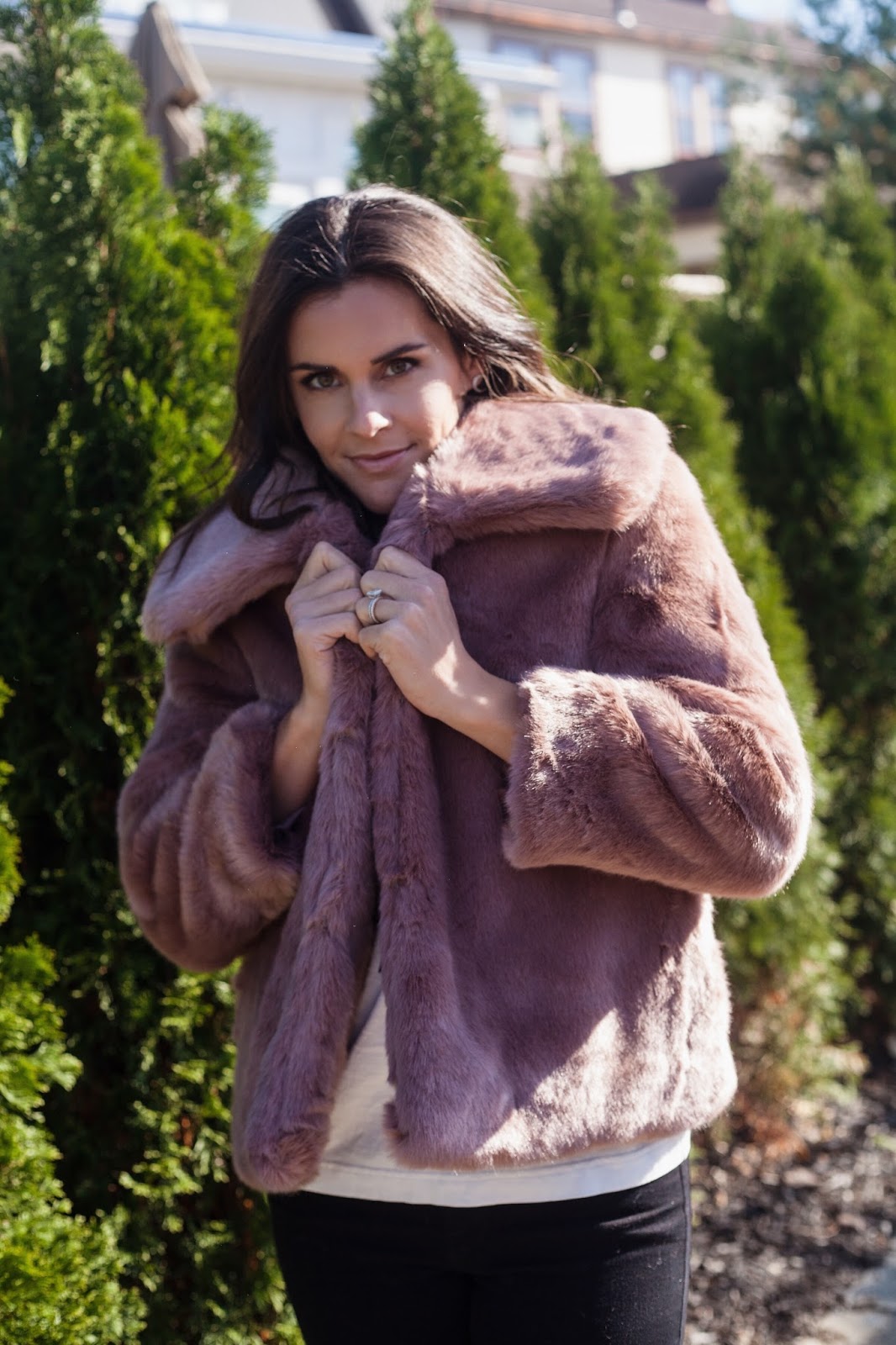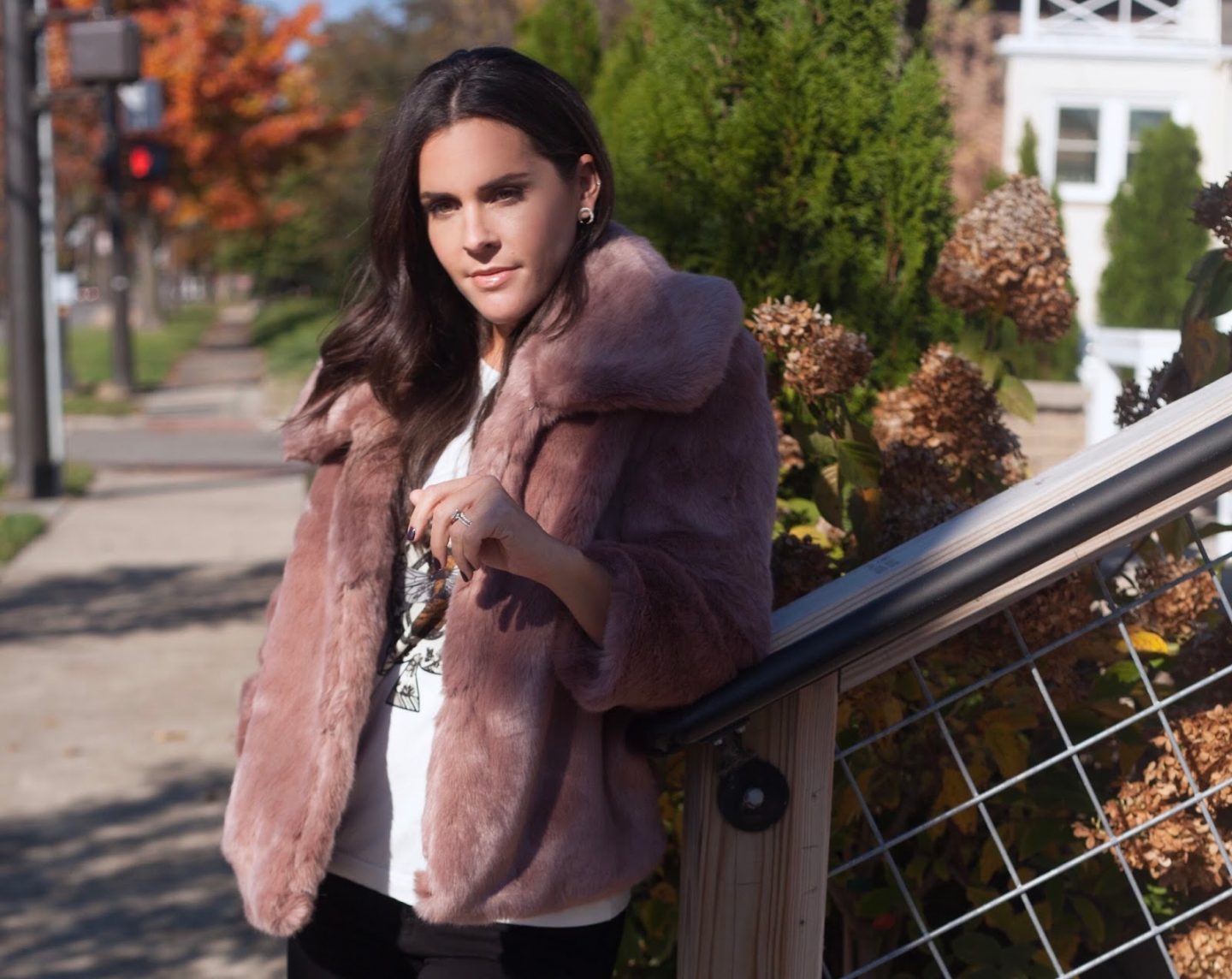 A side note on this shirt is that my husband won't be getting it back. I accidentally shrunk it in the dryer! I feel so bad when I do things like that (this wasn't my first time shrinking his clothes) but at least I get to wear it in the end!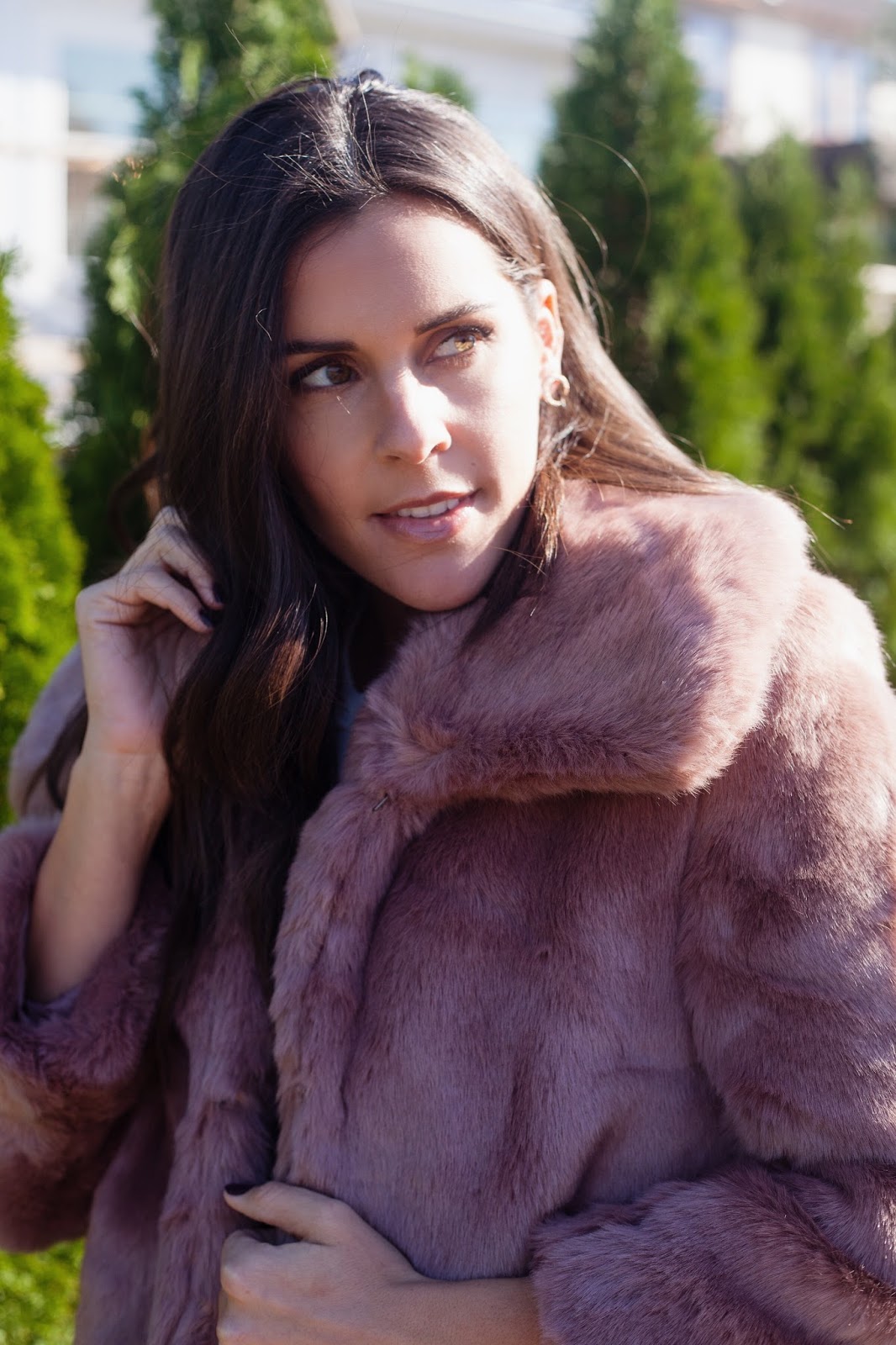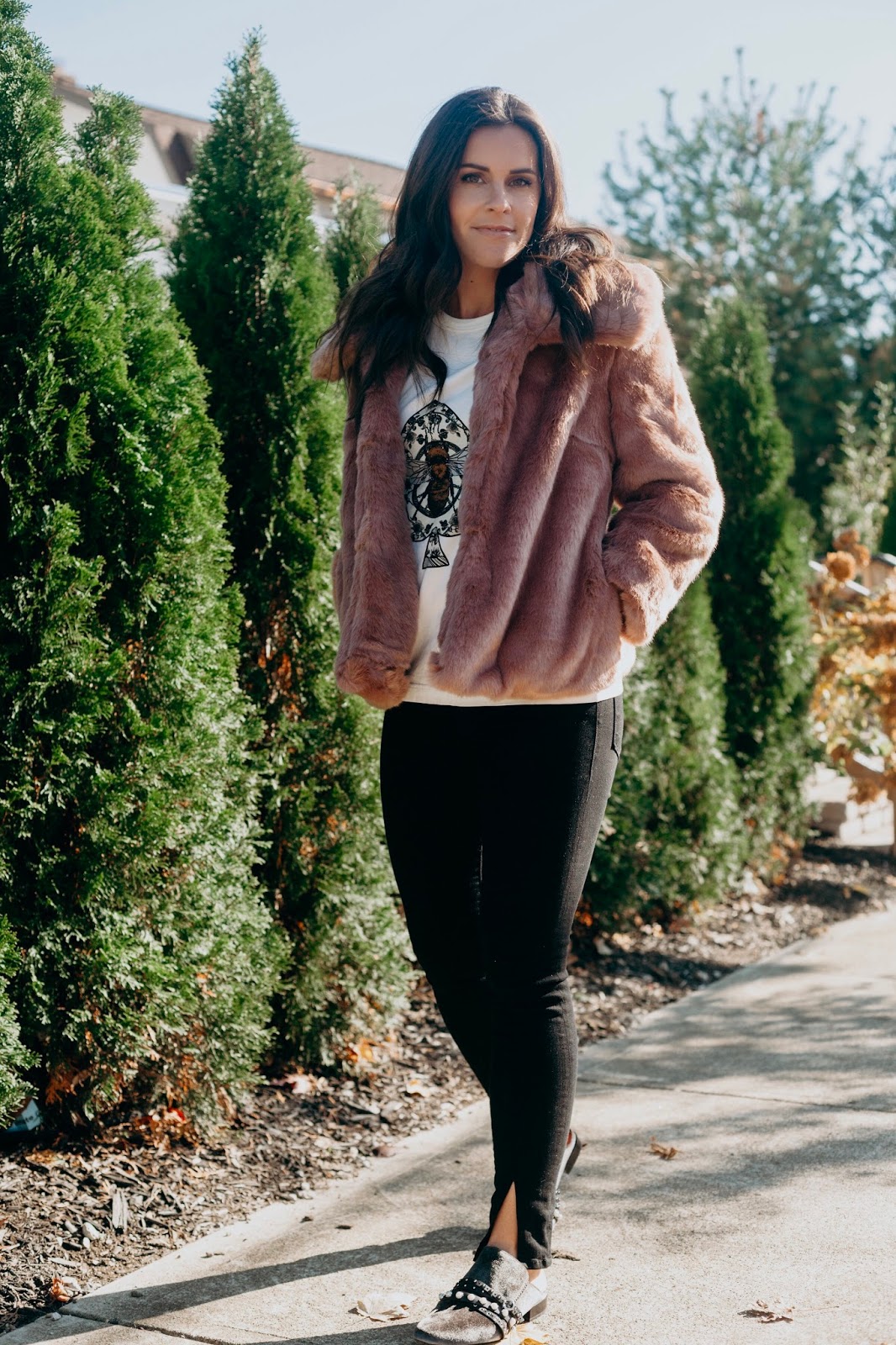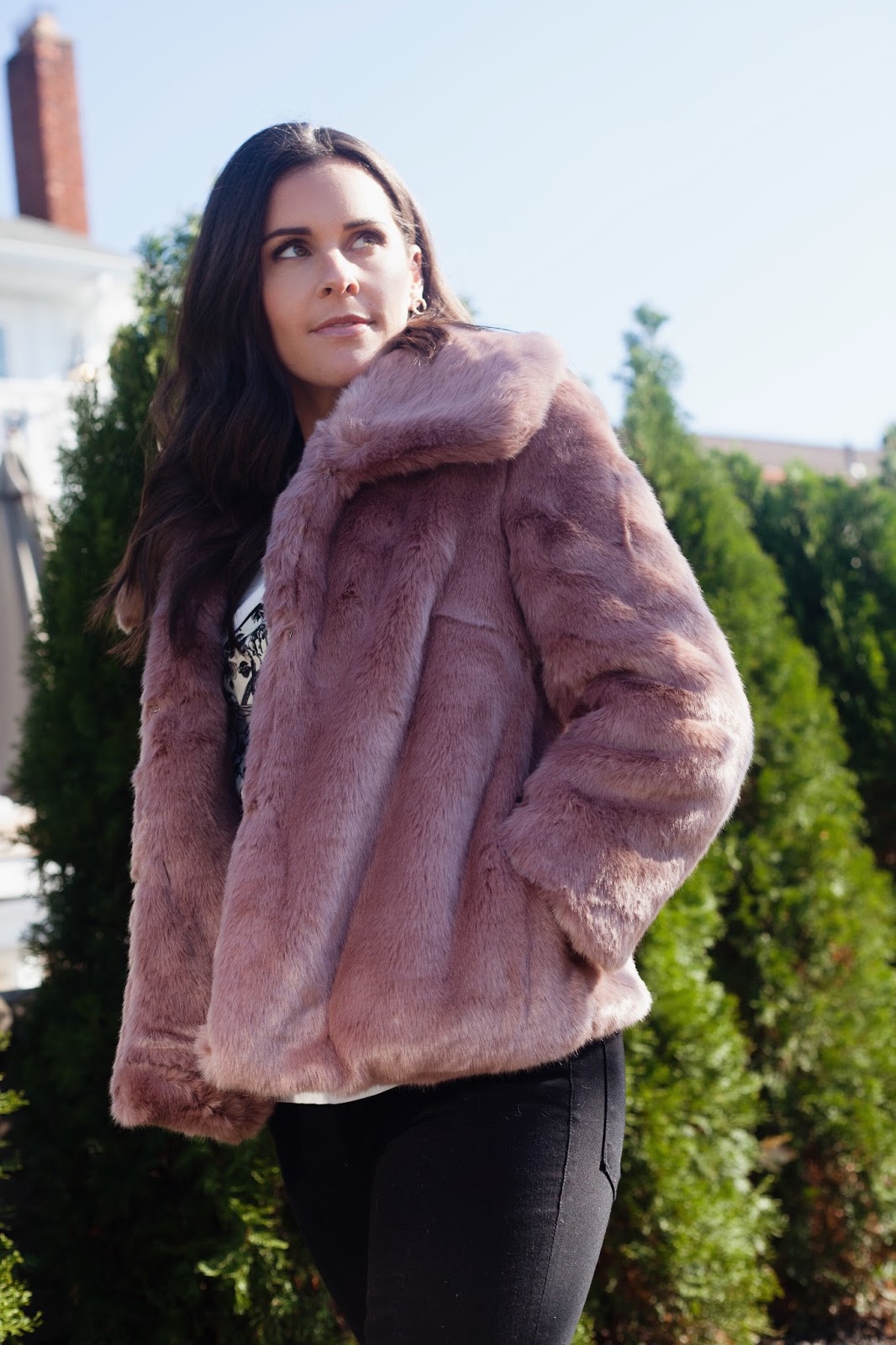 The Breakdown:
I saw this
faux fur jacket
at Target and knew I had to have it. There are so many faux fur jackets out there. Some have
hoods
, some are
printed
or even bomber style (like mine
here
),
this jacket
is currently on sale and comes in 5 different colors! I can see this jacket being worn over a dress for New Years Eve too. The sleeves are nice and big so you can wear a sweater under it which is a huge perk. I hate when I jacket is too fitted that you can't move your arms in it. This is a great outfit to wear out and about when you need to run errands or are with your little ones. I had Myles with me this day and I could still chase him and do everything I needed to do.
Speaking of Myles, I believe I forgot to do my mommy most at the beginning of November. I was going to do one post at the beginning of each month dedicated towards being a mom. I'm a few weeks late but better late than never.
shoes | 3.1 Phillip Lim '
Louie Mules
'
earrings | Nordstrom (
similar
)
…Mommy confession:
I officially have Myles down to one nap a day. In this post I went on and on about how he was waking up after 30 minutes. After some research and advice from you guys I realized he was waking up before he fell into his deep sleep cycle. His REM cycle is 30 minutes and he wasn't able to transition on his own. Luckily (for the post part) that was just a phase, a long phase. He is pretty good about sleeping over an hour and when he does wake up I'll get him and he'll fall back asleep, sometimes it's with me and sometimes I'll be able to get him back into his crib. Yesterday, I took a great one hour nap with him and is was wonderful.
There is no chance Myles will take a second nap so if he doesn't nap well or goes to bed late the night before the evening can be rough but we are figuring out this new routine and I am feeling pretty good about it!
Live votre rêve!
SaveSave