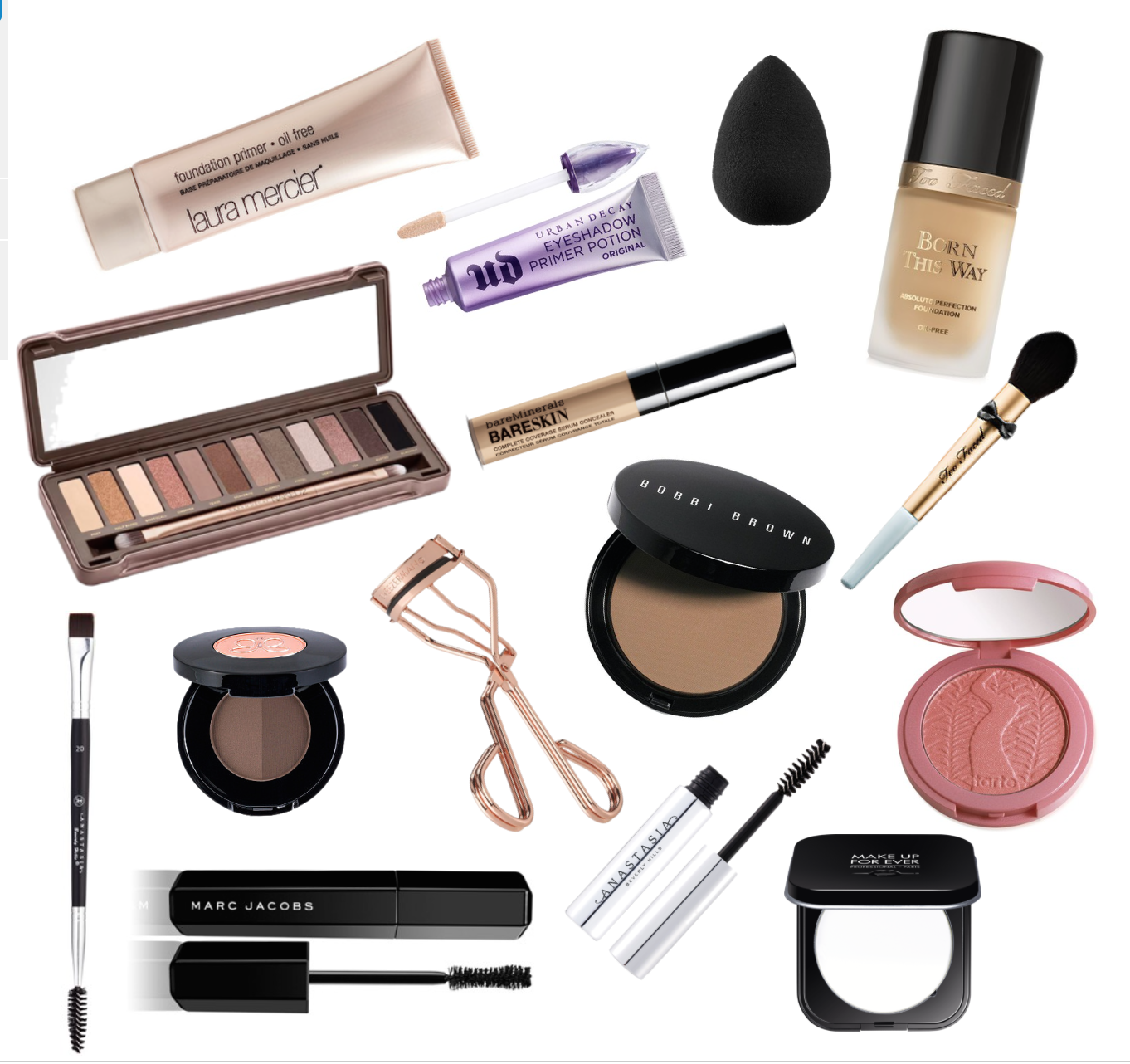 The Sephora VIB Sale is here for two more days so take advantage of this discount! I recently went to Sephora to stock up on my winter shades of makeup. That's always a sad time for me and my bronze glow has disappeared and my face makeup is now two shades lighter. But honestly, buying new products is always fun.
I did a live video a couple weeks ago of my photo ready makeup routine and I had a lot of questions on the products so in this post you can find what I use and the order I put it on. These products can be found at Sephora so hurry and purchase before the VIB sale ends on 11/15/17.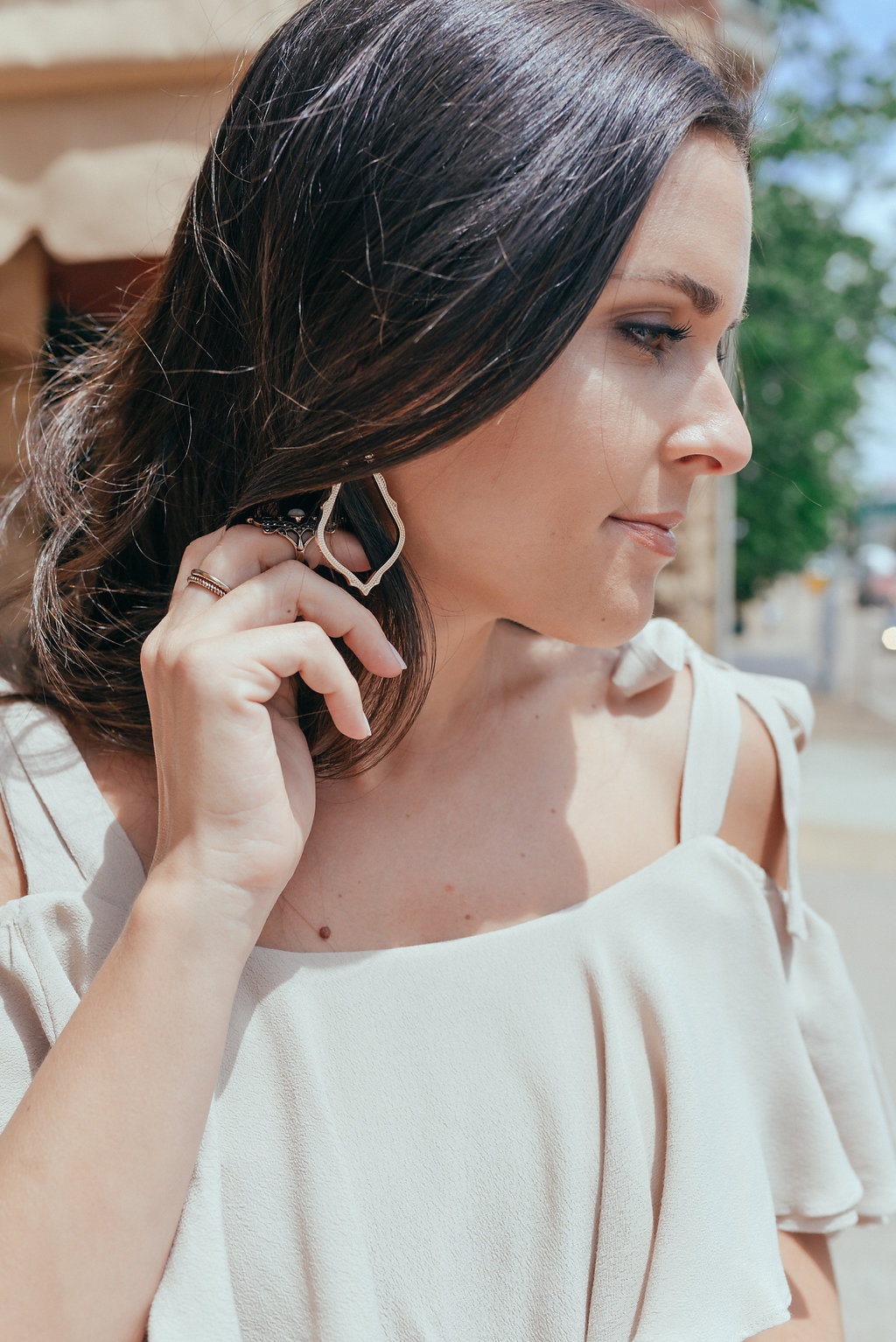 THE STEPS
– After washing my face I prepped my skin using my fingers with Laura Mercier 
Foundation Primer – Oil Free
. While that sets in I prime my eyelids with Urban Decay
Eye Shadow Primer Potion
. I apply this over my eyelids up to my eyebrows and right under my lower lashes, anywhere that I'll be applying eyeshadow.
– I use a 2-3 pumps of Too Faced Born This Way Foundation in golden on the back of my hand and use a damp Beauty Blender Pro to apply the foundation all over my face down my jawline. Back to my eyes to let that set. I love the Urban Decay Naked palettes, I have three different palettes and I love all the colors in them. My shadow is always different but I like to have fun and take my time blending the colors. I always put the lightest shimmer color in my inner corner of my eyes to help brighten them up.
– I use Bareskin Complete Coverage Serum Concealer in medium under my eyes and dot it in a checkmark formation. I use the tip of my damp beauty blender to blend the concealer under my eyes, slightly down the side of my nose and out towards my hairline under my temple.
– Now it's time to contour. Using this brush and my Bobbi Brown bronzing powder, I apply under my cheekbones, my jawline, my hairline around my forehead and I'll carefully do the tip of my nose and a little under my bottom lip.
– Blush is applied next. I have a few that I like but have been into this rosy blush lately. I tip I learned over the summer is to apply blush to the apples of your cheek for a day time casual look and if you are going for a more formal look apply the makeup past the apples of your cheeks up to your hairline.
– I don't do heavy contouring so my highlighting is subtle bits of shimmer where light would naturally hit. I use this brush and apply my powder highlighter my cheekbones to my temples and down the bridge of my nose.
– Either my brows or lashes come next, no specific order. I don't always curl my lashes, usually because I forget but when I do I use this curler and curl them before I apply mascara. I always apply two coats of mascara, the second coat is only on the tips to add a little extra length.
– I brush my brows before coloring them in with this brush. The brush is two sided and I use the other side to apply the powder to my brows, I use the darker shade on the outer brow and the lighter shade on the inner brow. My brows are pretty long so I have to brush them up and down when I'm coloring them in. After the coloring is done I use a clear gel to hold them in place.
– The last thing I do is apply a finishing powder. I only do this when I'm know I'm going to be getting my picture taken. It helps absorb shine and sets the makeup. You only need a little bit and I use this brush to apply it.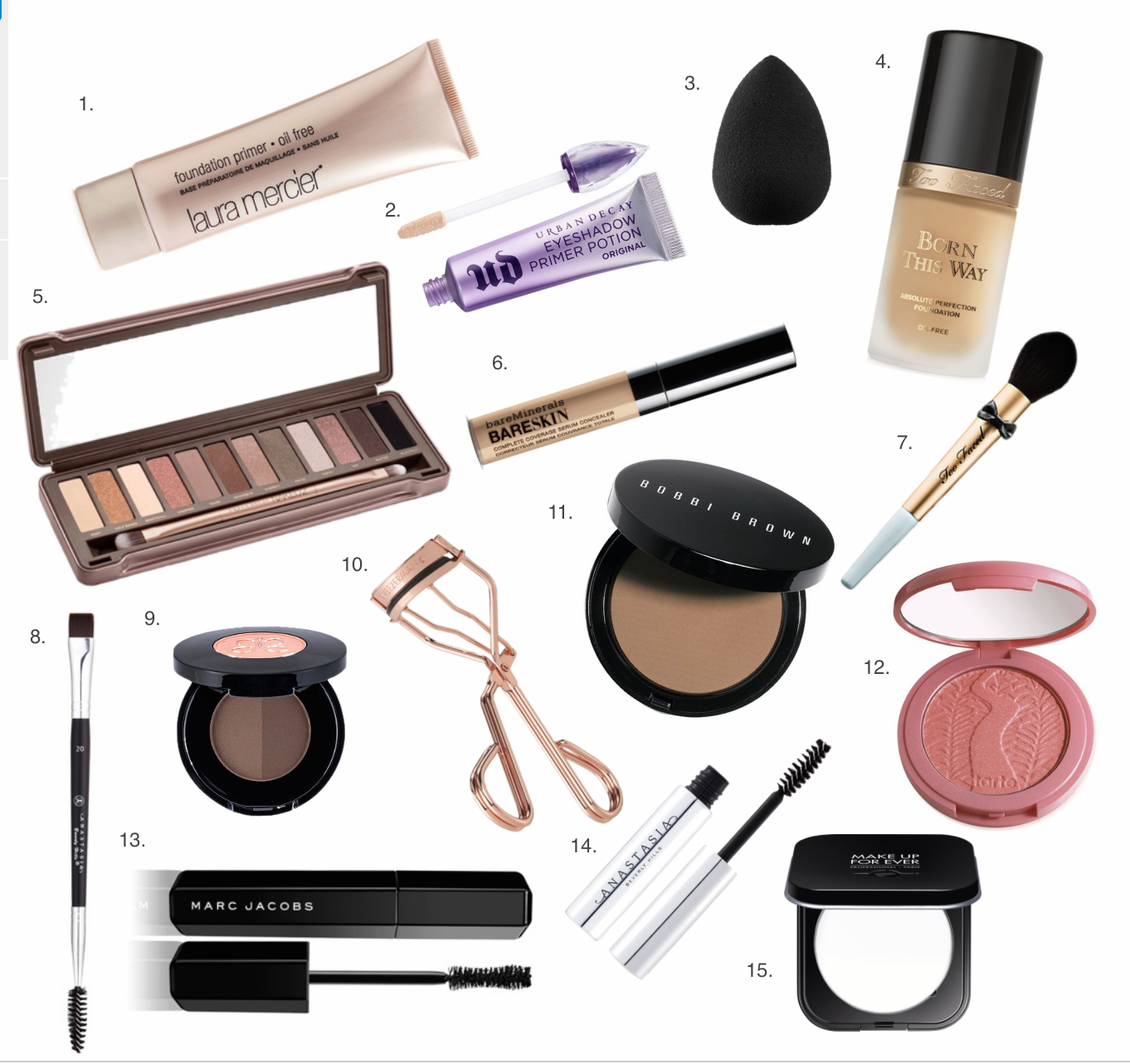 SHOPPING LIST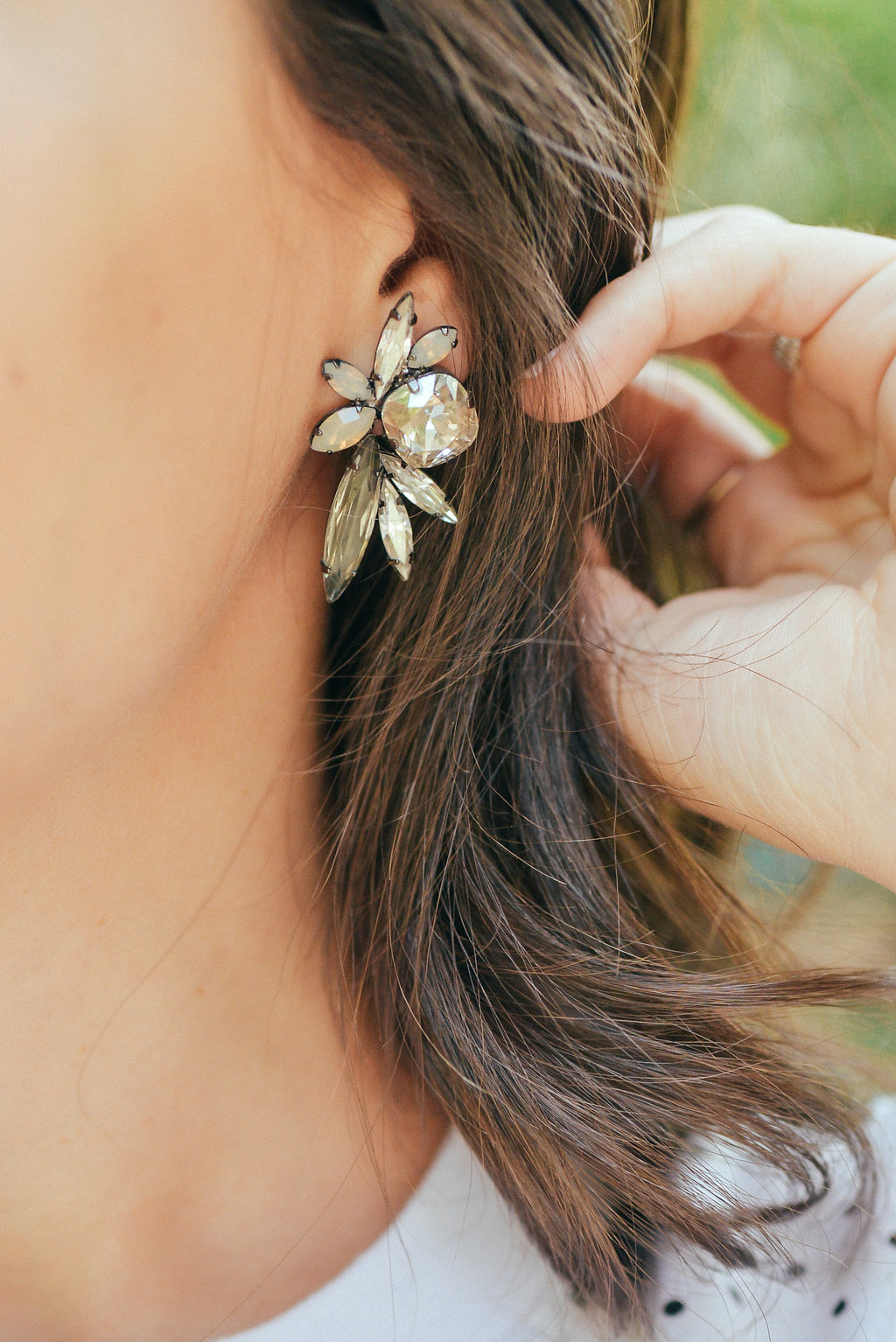 Please comment if you have any questions! Also here are the codes below for you to enter at check out for your Sephora discount.
Rouge Members: 20FORROUGE
VIB Members: 20forVIB
Everyone else: INSIDER15
Live votre rêve!