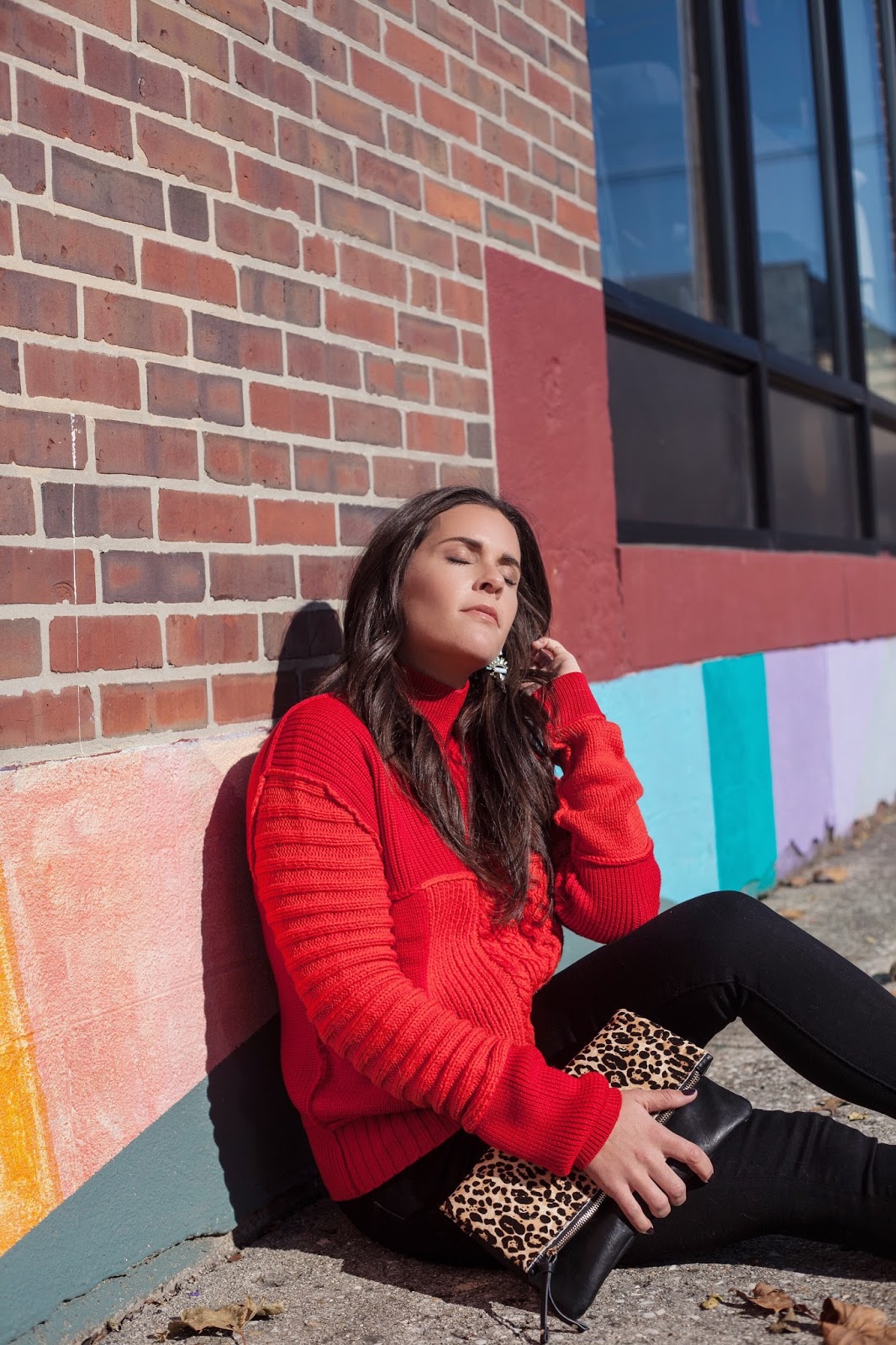 There is definitely a crisp feeling to the air these days which is a perfect match for the holiday season. I went to Florida once for Christmas and it was sooo much fun but it was really weird being in a warm climate for Christmas. We don't always have snow around on Christmas but it is pretty cold. Sunshine can warm any day up and feeling the sun shining down on my face is one my favorite feelings!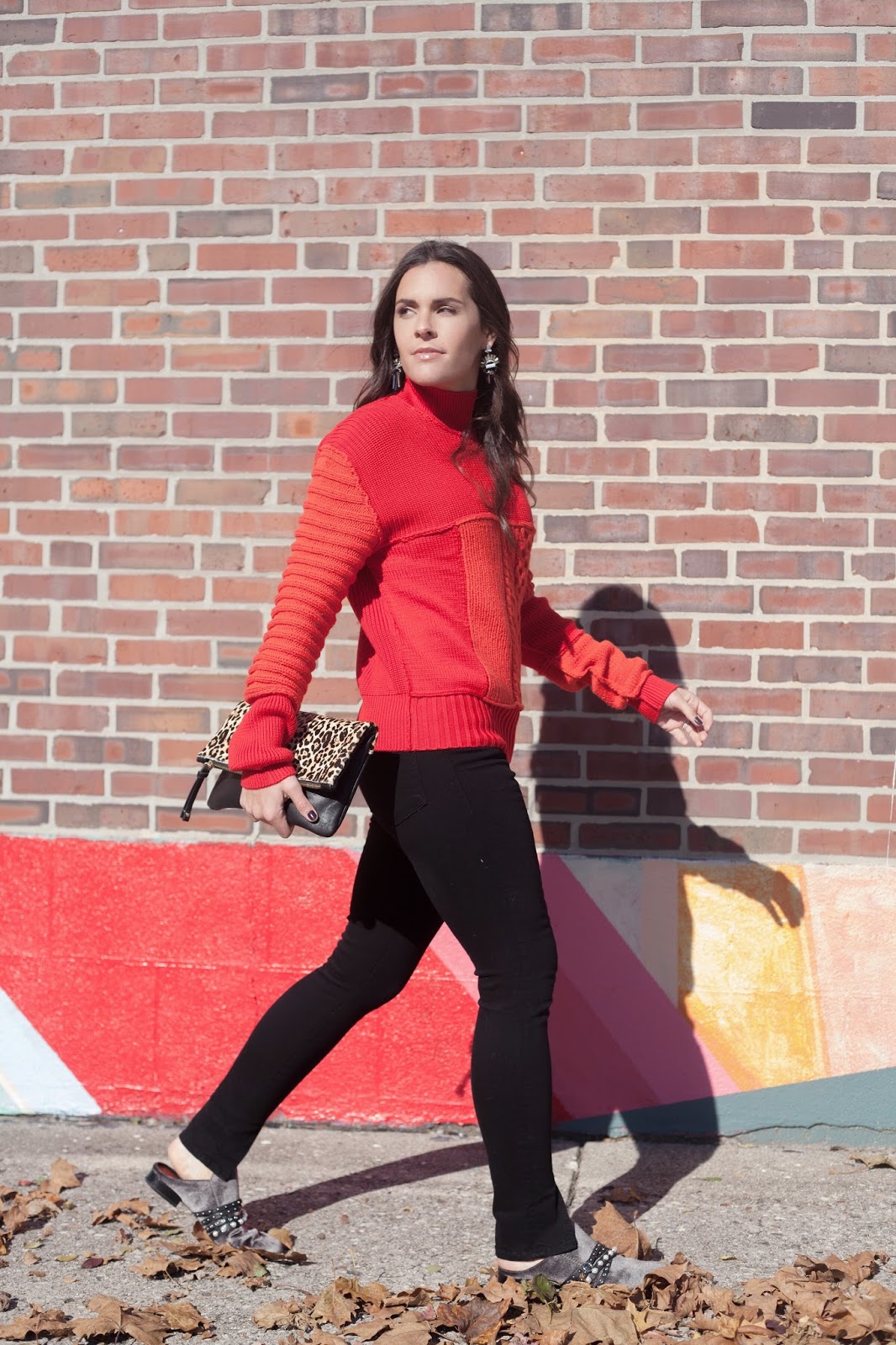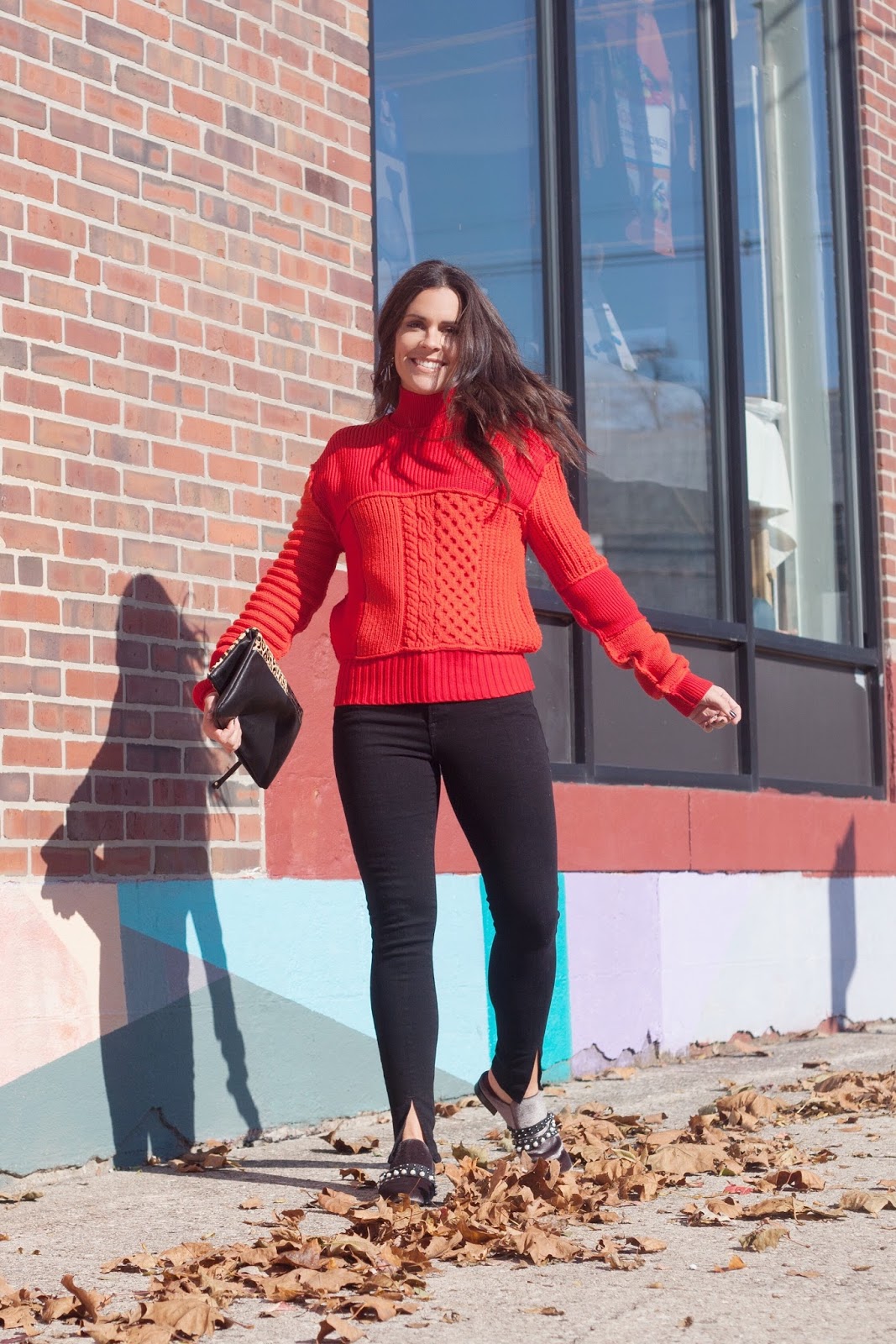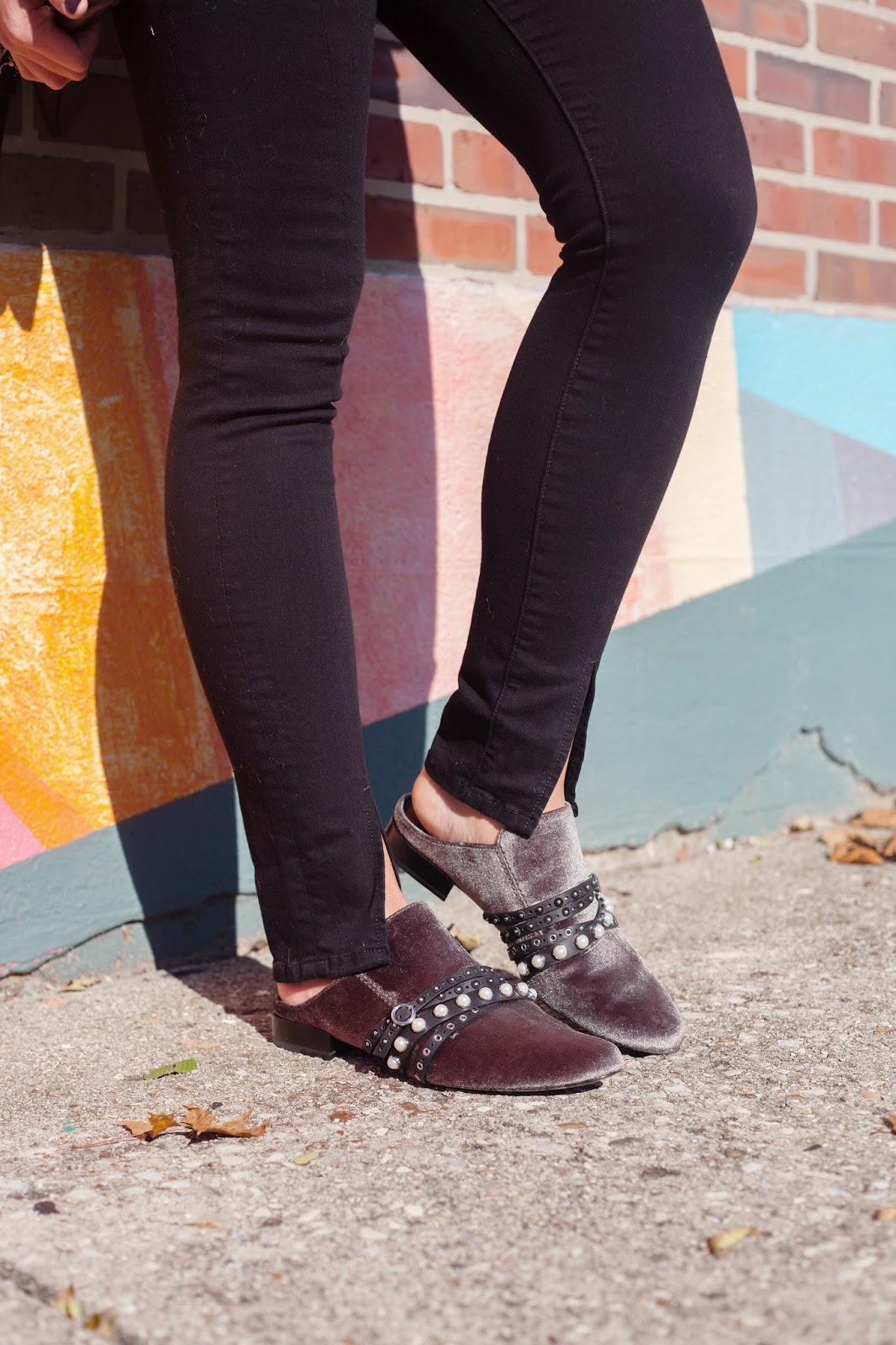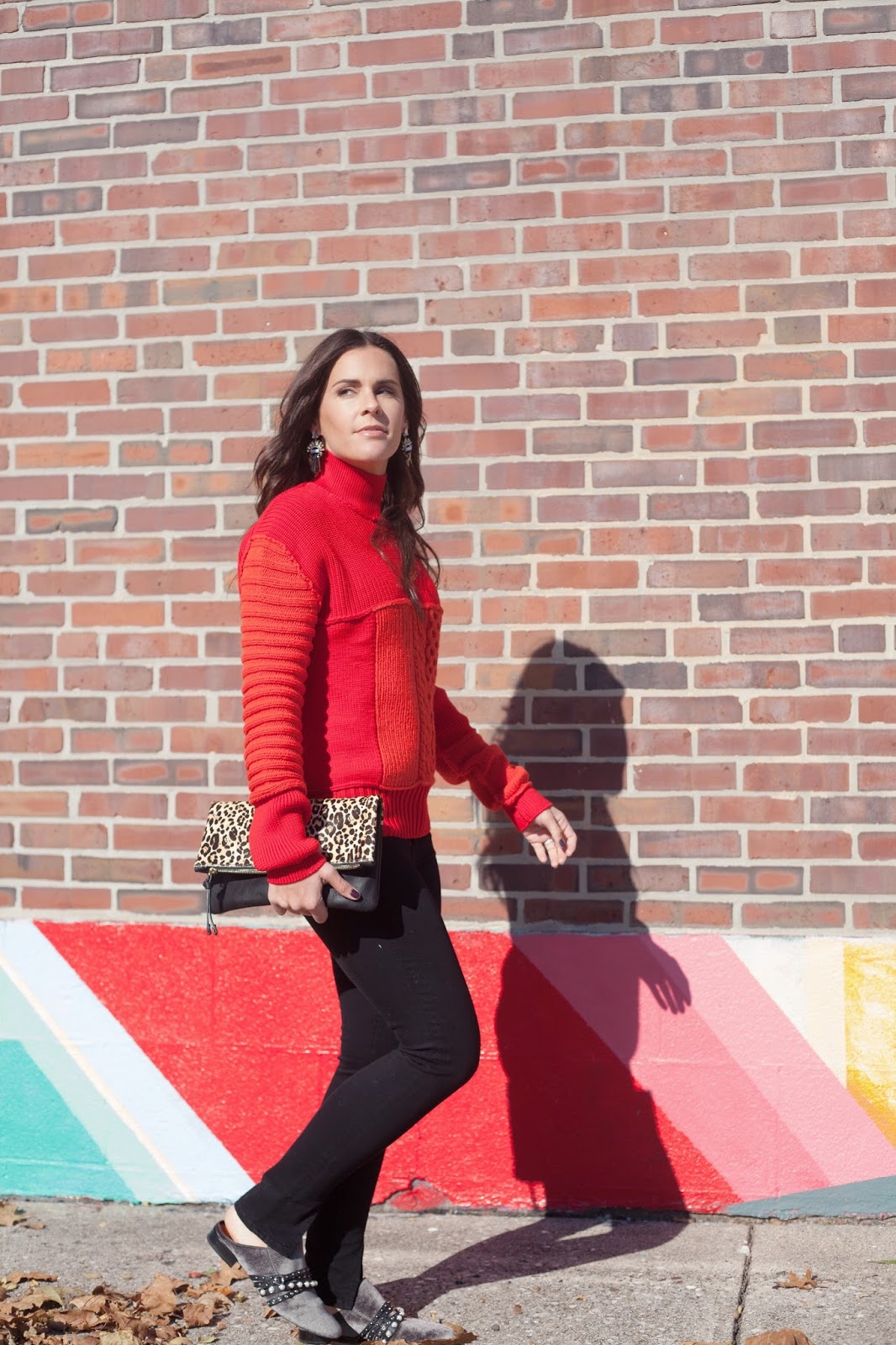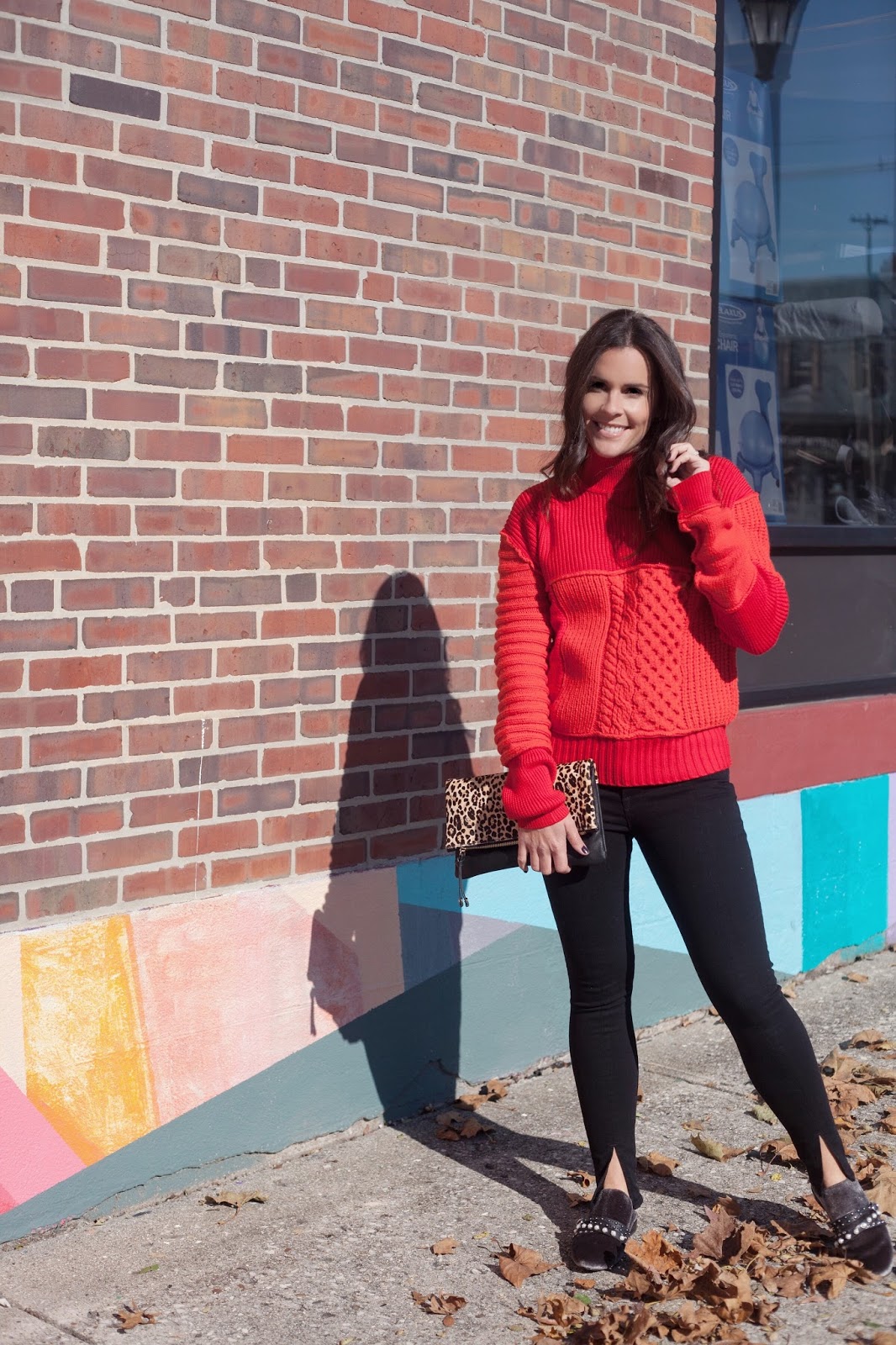 I love
these jeans
. The brand is
Frame
. I have talked about Frame denim in previous posts and the fact that I had every shade of their
distressed jeans
. I wasn't sure if I would like another style but this
front slit
is pretty cool!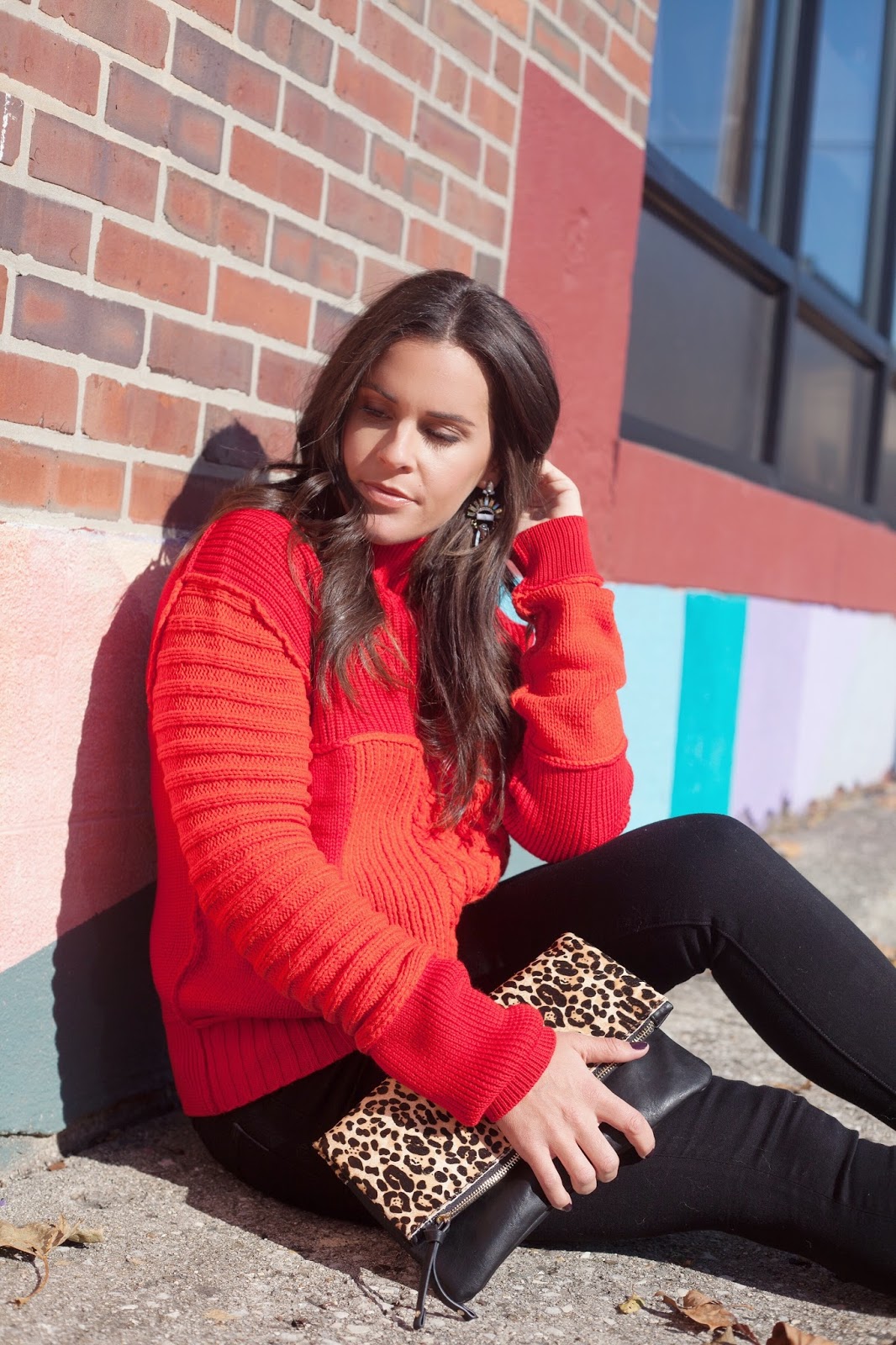 The Breakdown:
Leopard is a fun print to add to a bold color and that is exactly what this outfit needed, a little bit of leopard. I wasn't sure how I wanted to style this sweater at first, I tried on blue jeans, black jeans, mules, booties and heels. In the end, this final look was what I was feeling. It's a casual outfit but still can be worn to a holiday dinner, my sweater is a great fall and holiday color, the black denim is nicer than typical blue jeans and my shoes are flat but are velvet and decorated in pearls for that extra bit of jazz that we all like to have around the holiday season!
Live votre rêve!
SaveSave