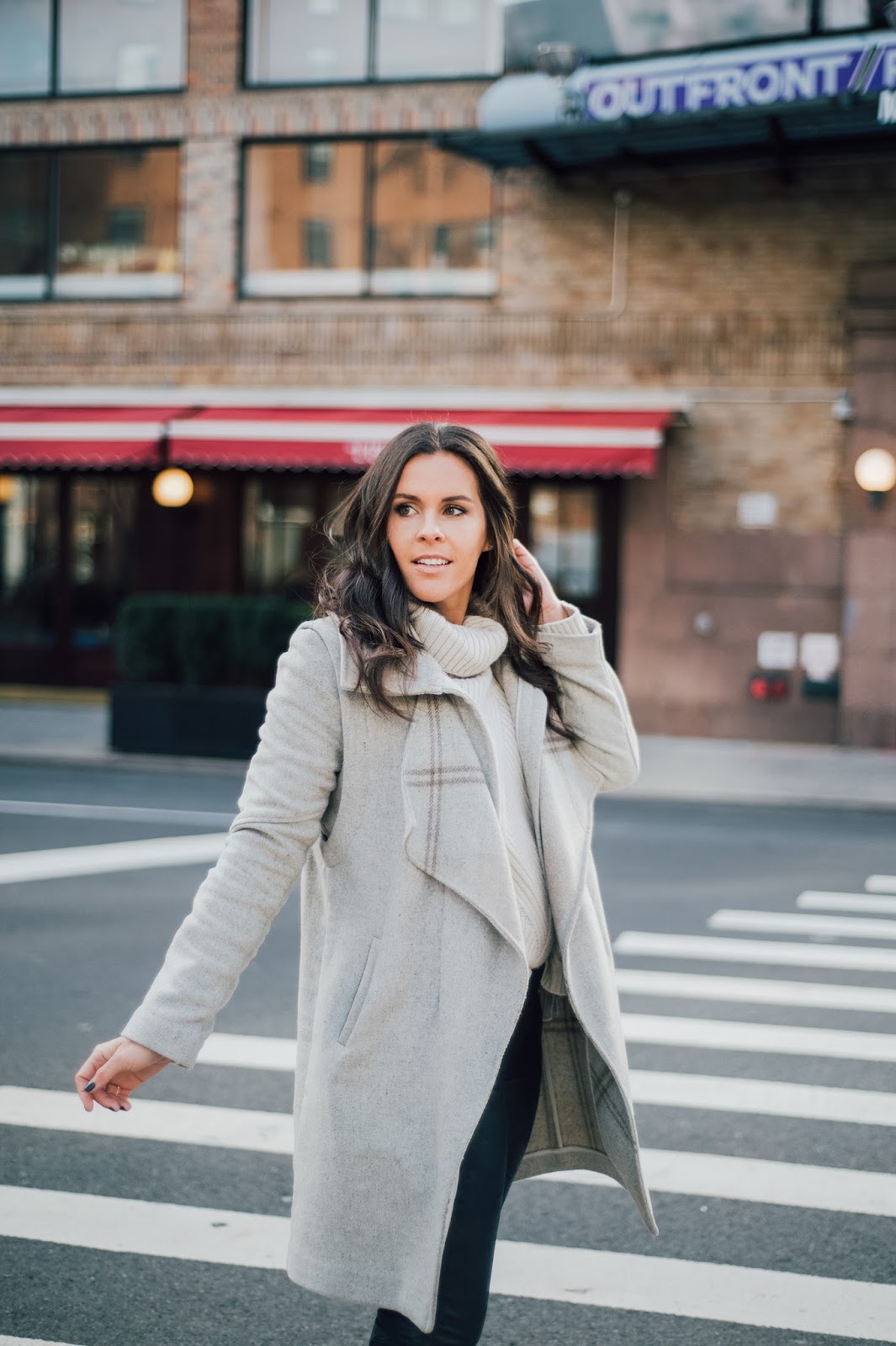 A week ago I was walking the streets of New York City doing my best to stay warm. I arrived last Tuesday and it was such a warm day, it rained that night and I woke up to freezing temperatures. Luckily, I was prepared and I brought a winter coat, turtleneck, even gloves and a scarf. I was debating about doing a shoot in NYC but thought if I could come up with the time it would be fun and different.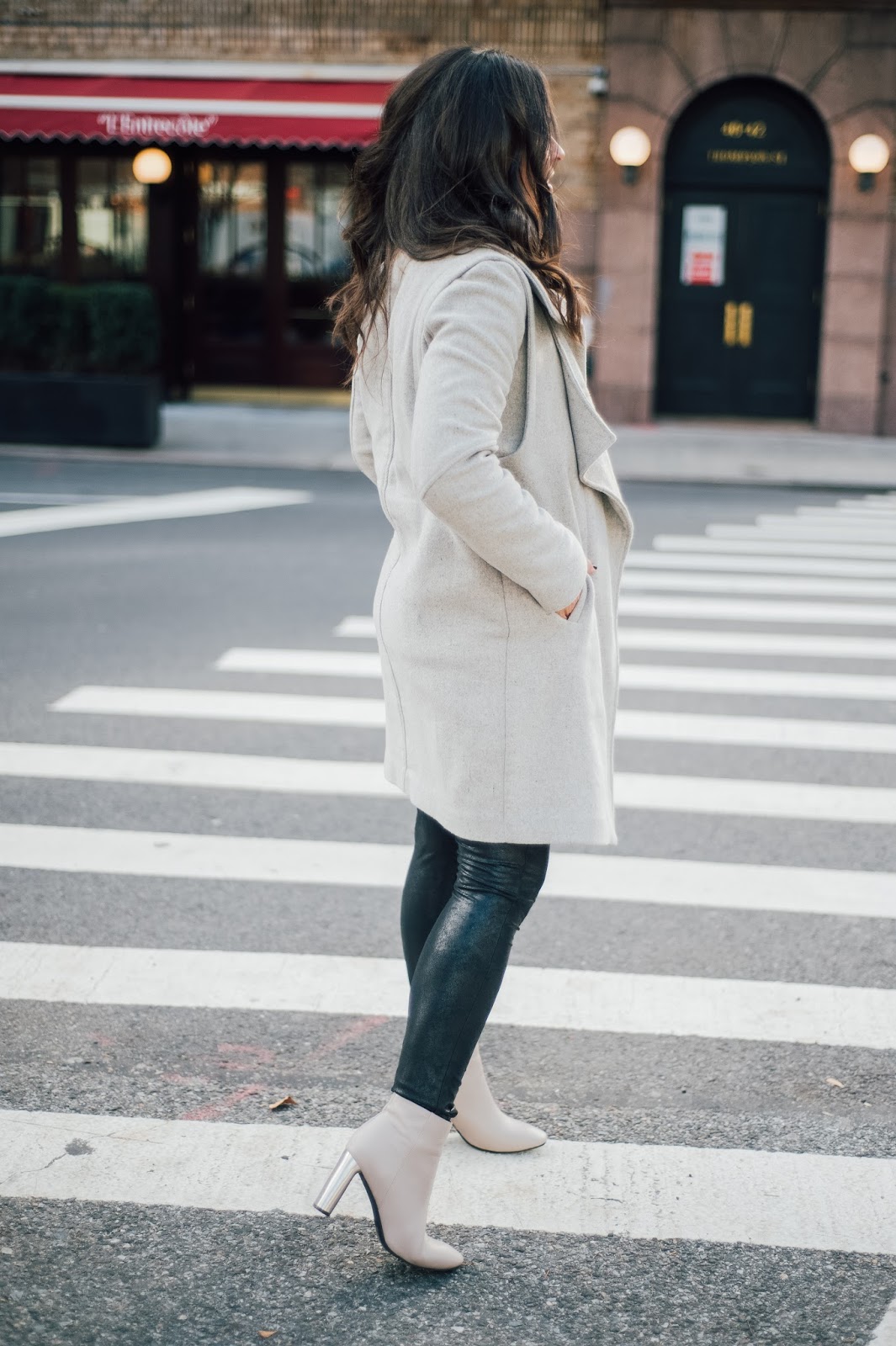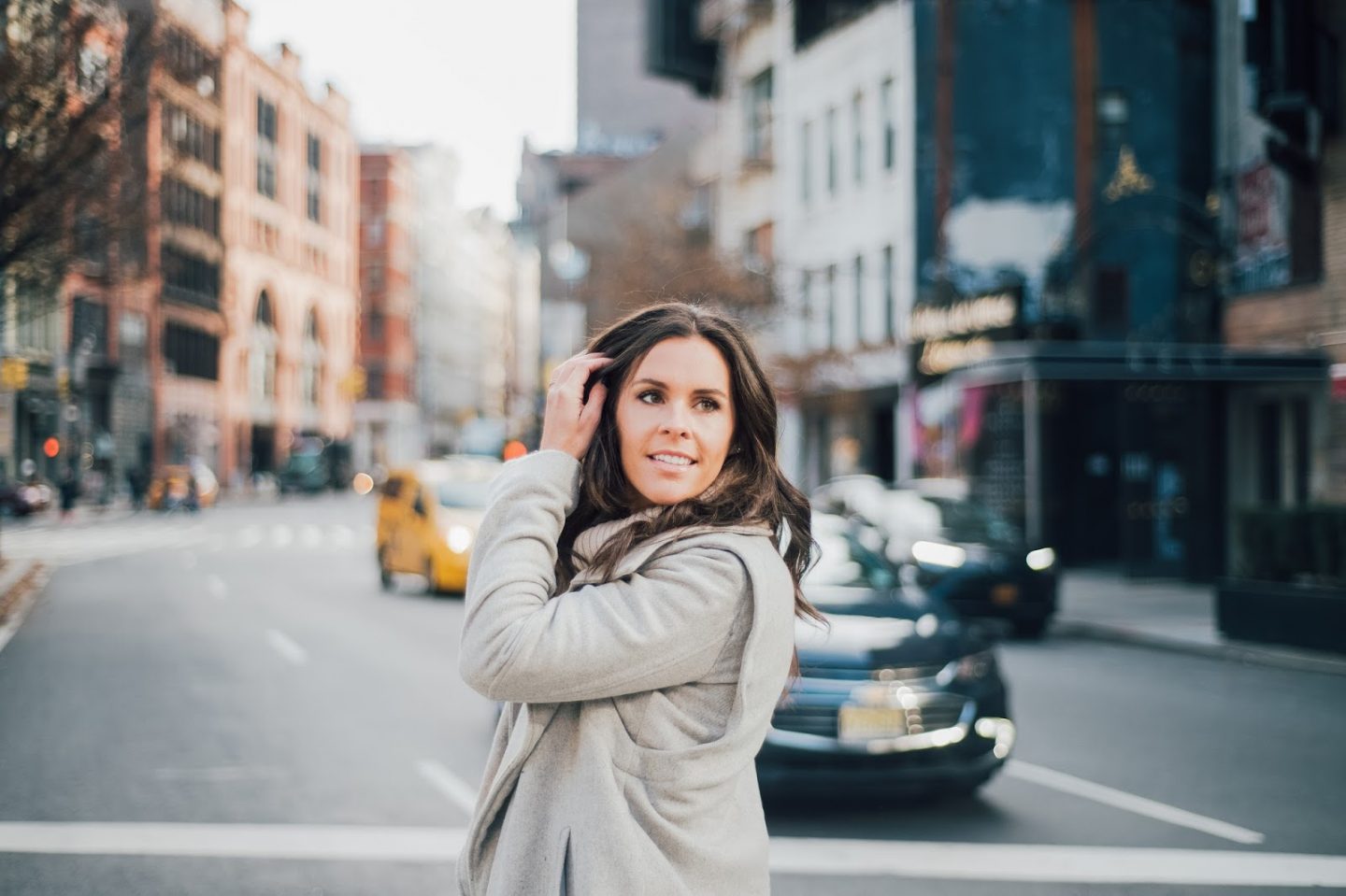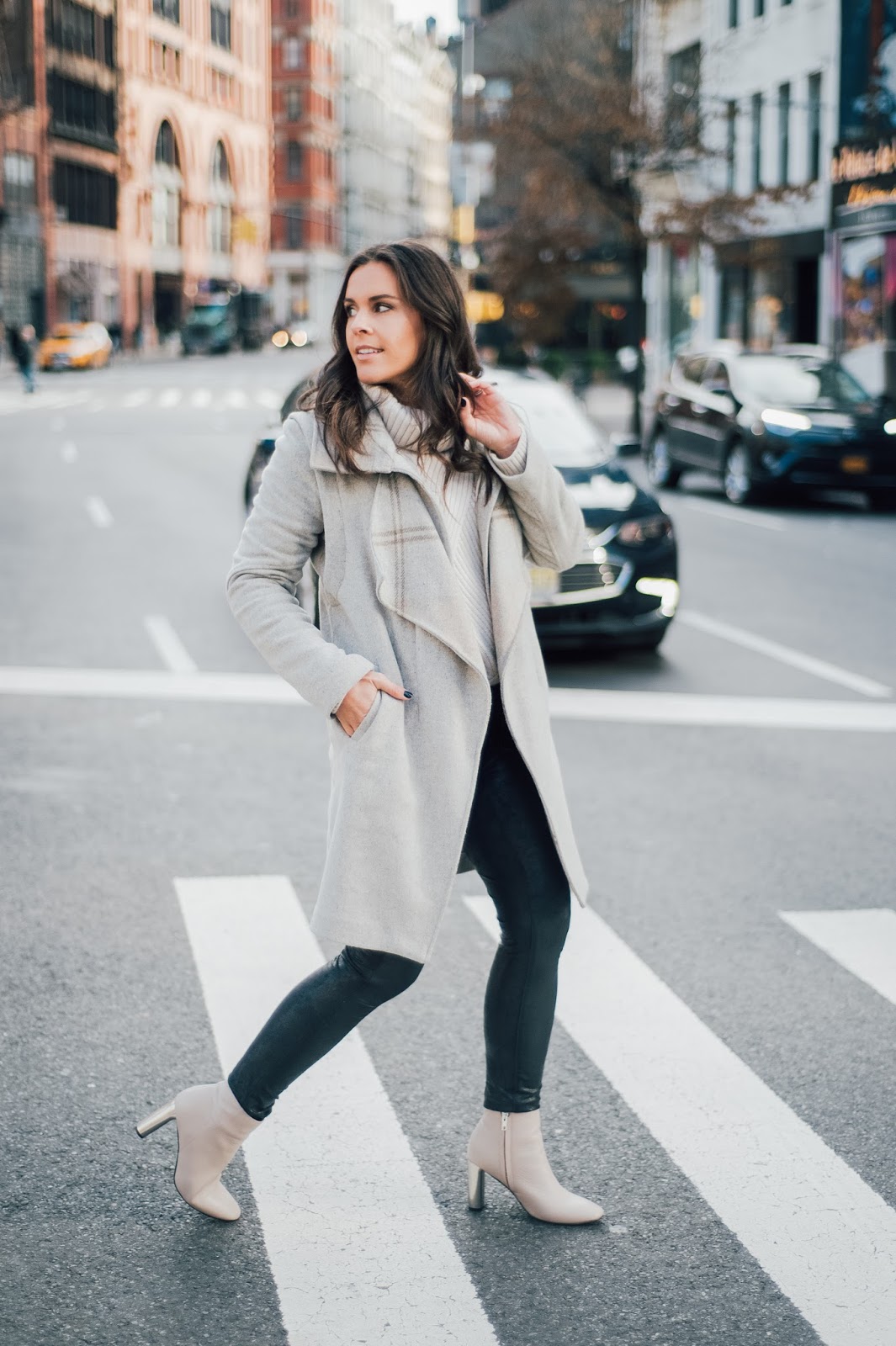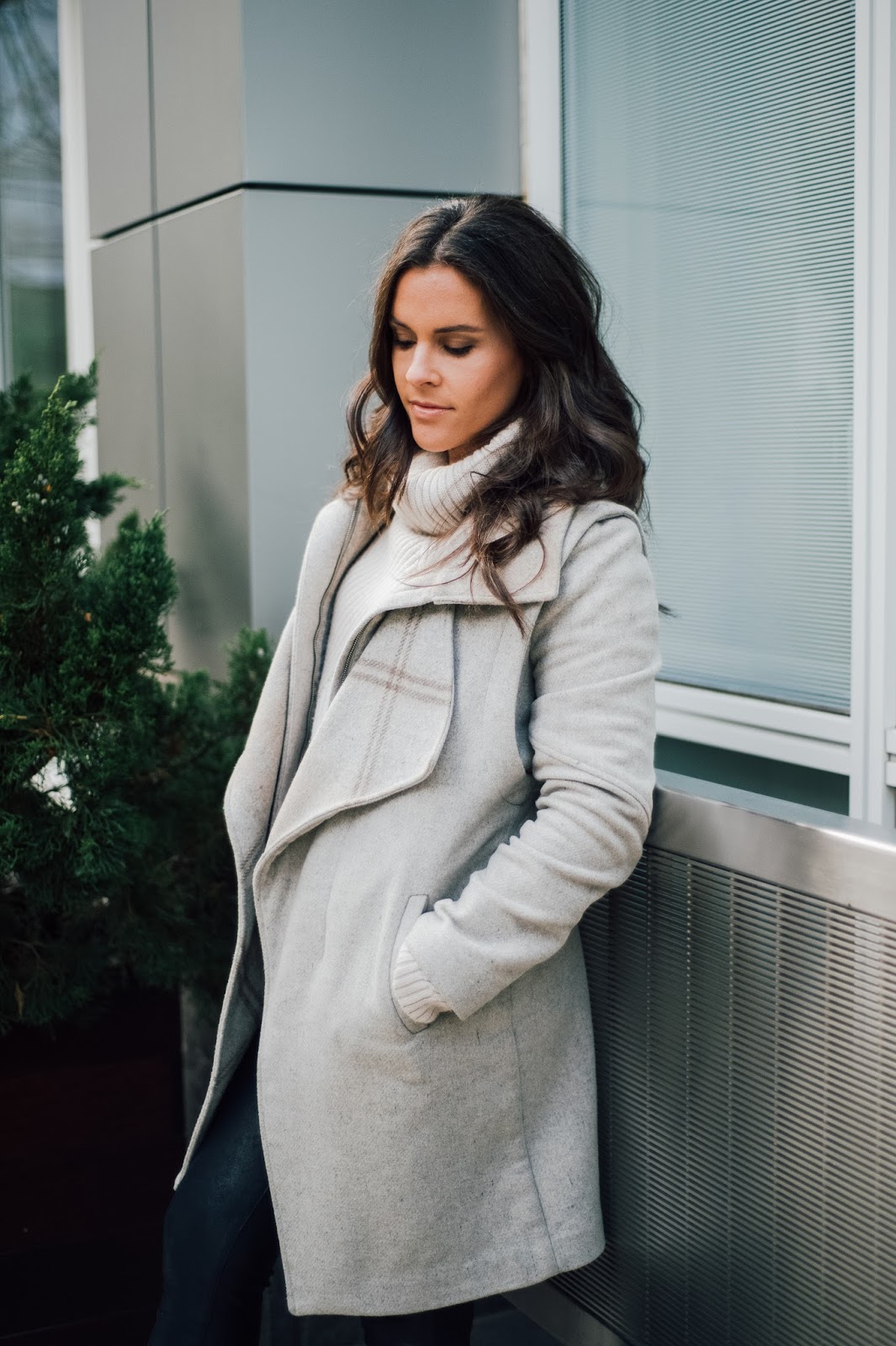 Pockets are a must in the winter. I did bring gloves but they weren't a tech friendly pair so I had to take them off every time I used my phone. Being in an unfamiliar city I was using my phone at almost every corner I came to, it ended up being easier to put my hands in my pocket
sans
gloves. I also think it can be hard to carry a purse with a coat because they seem to always fall off my shoulder. I have switched my belongings from my
giant wallet
to a
little card holder
that can easily fit in my pants pocket or any coat pocket.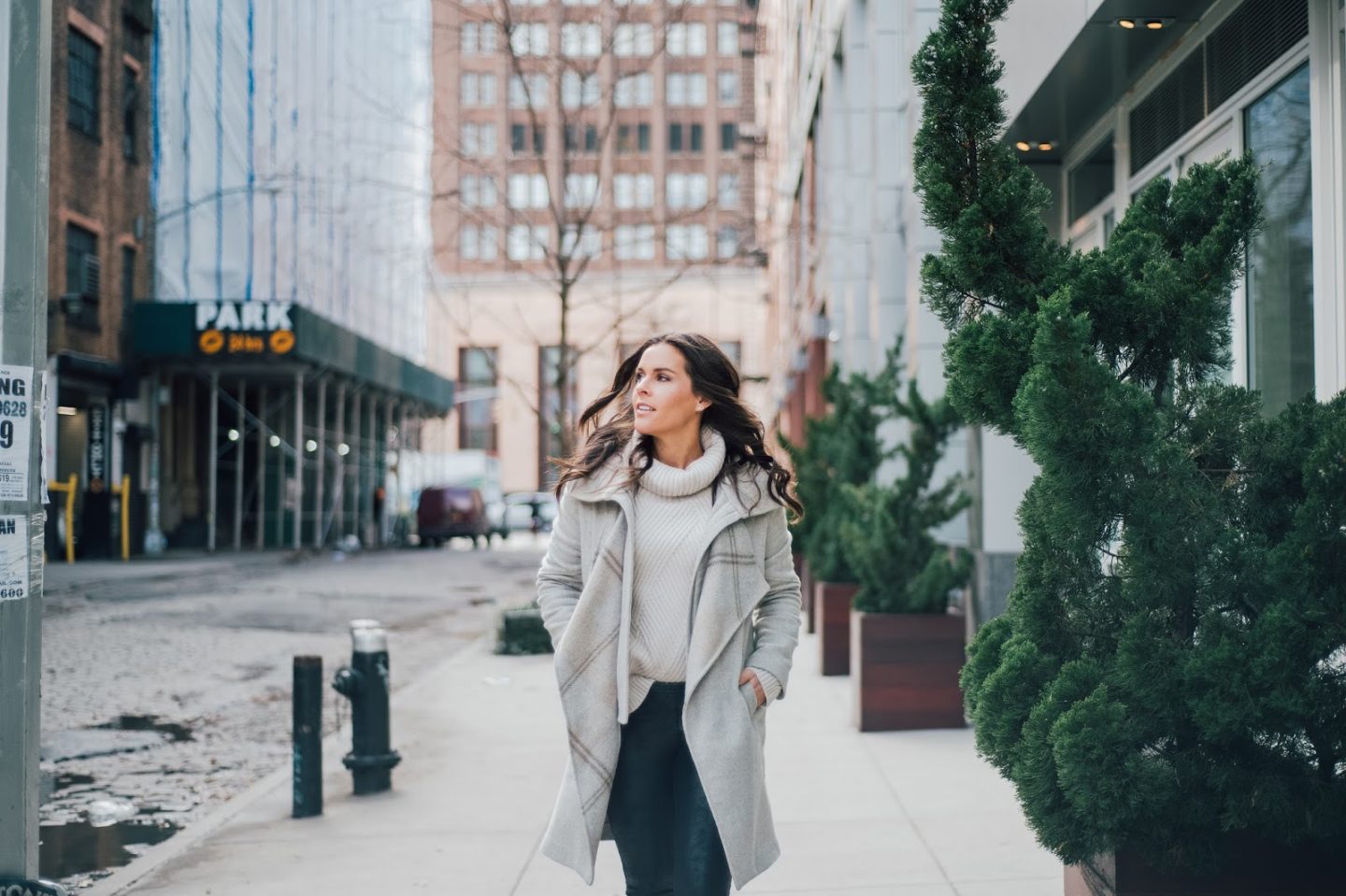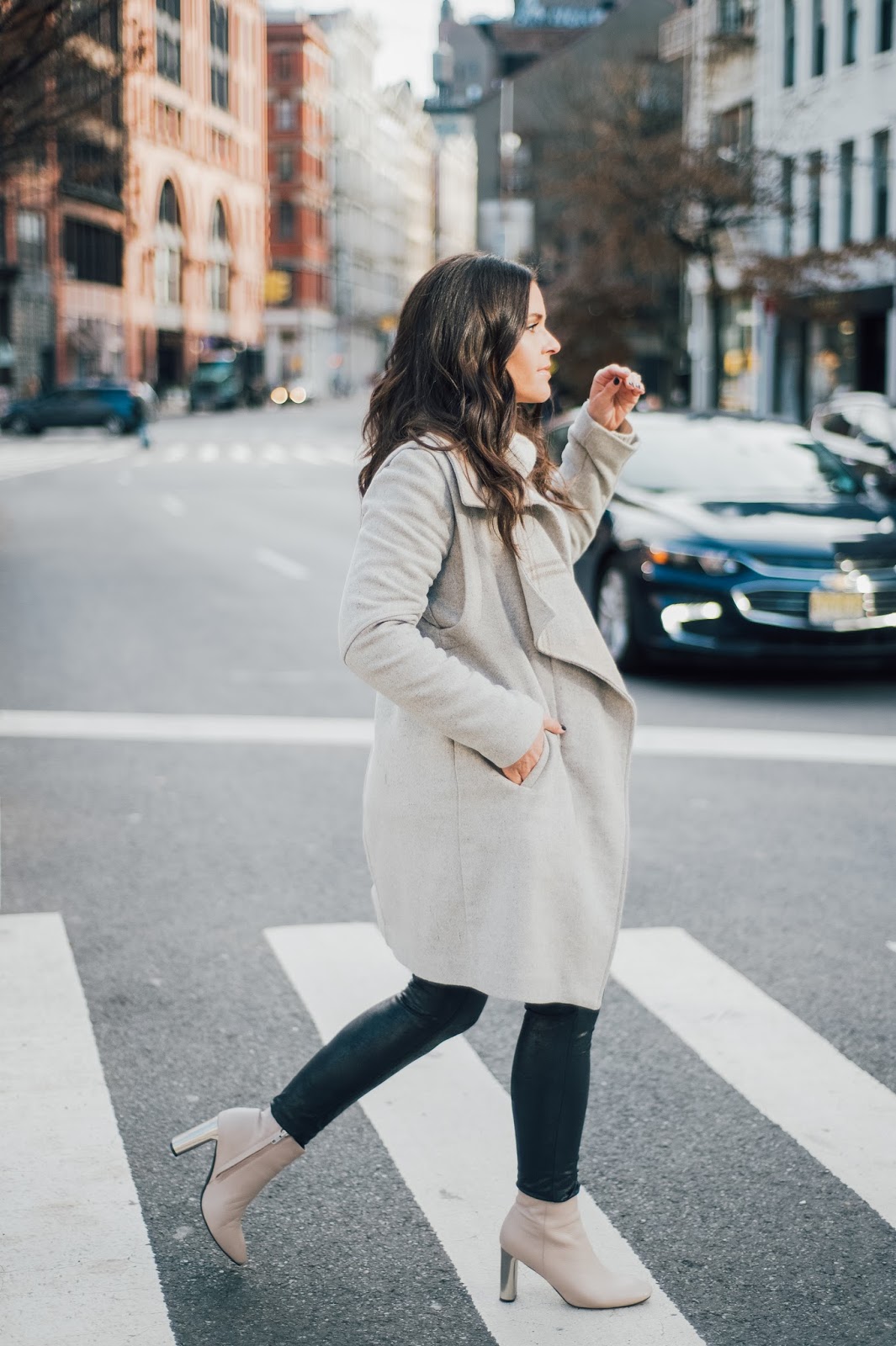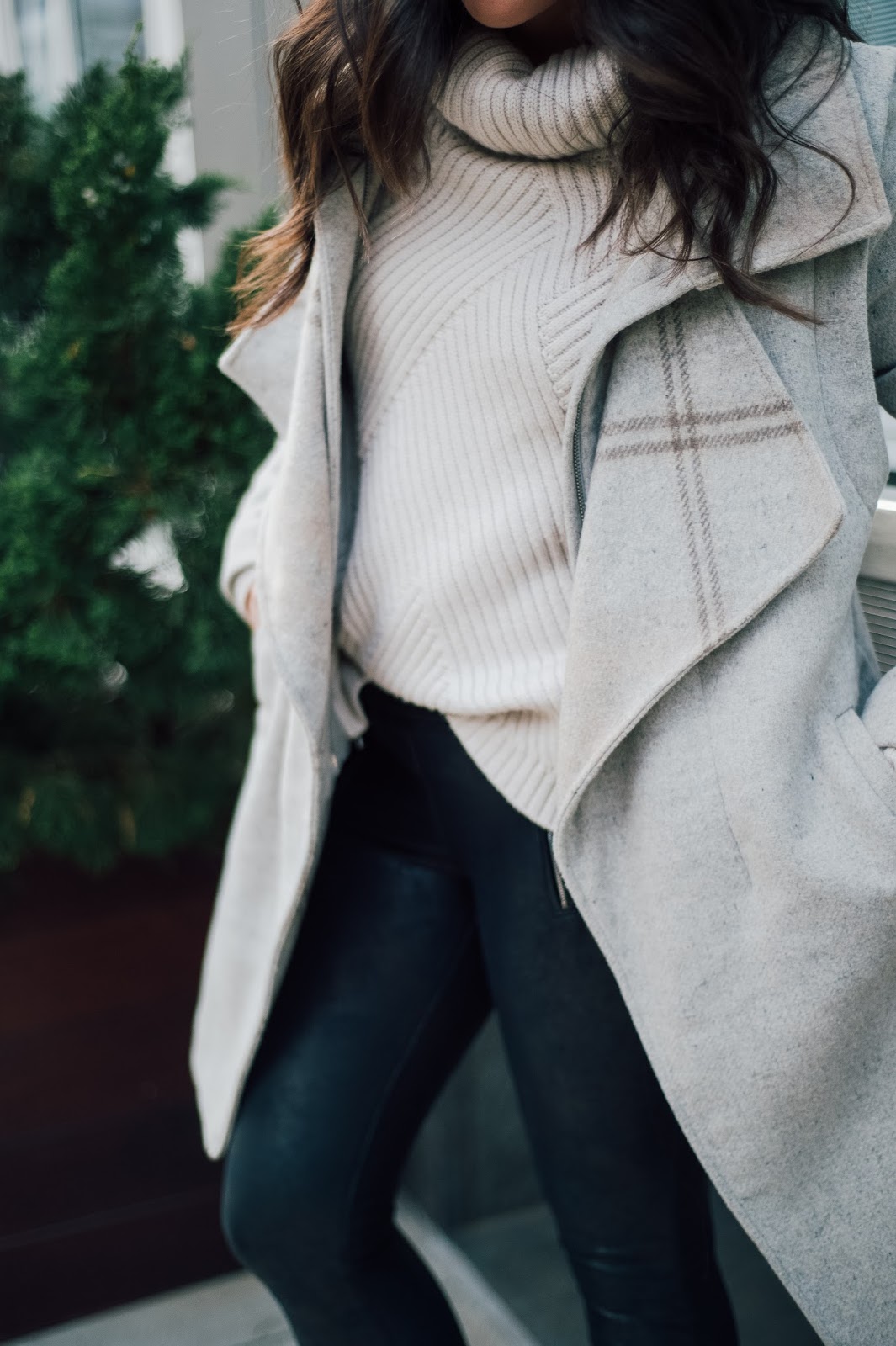 The Breakdown:
I actually wore this exact sweater with the same pair of leggings in this blog post from two years ago! Along with mixing high and lows I think it's important to recycle your clothing. Adding one new piece to an older outfit is a simple and easy update. You can see this outfit circa 2015
here
! Last time I wore it I dressed the look up with
heels
and it was a warmer days so I didn't have a jacket. I updated this look with my boots. White booties are super trendy right now and I love my soft white booties. They seem to go with most of the outfits I put together. Since I there isn't much new to this outfit I have found a lot of similar products for you to shop!

Live votre rêve!
SaveSaveSaveSave