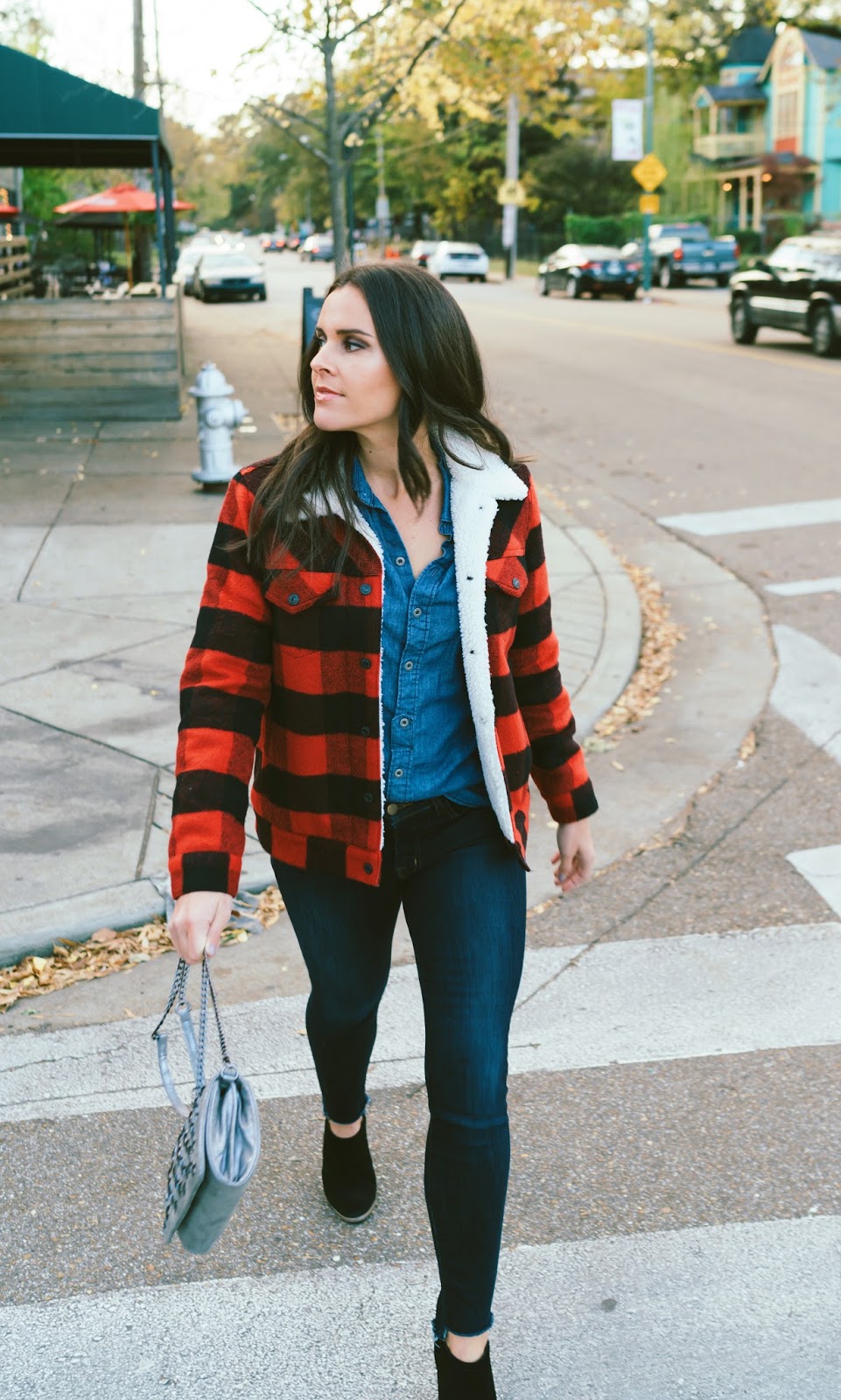 I do a lot of my shopping after the holidays when so many items I have had my mind on are finally marked down, marked wayyy down. This jacket was purchased at Anthropologie after the new year. I was a little nervous I was going to look like a lumberjack but I knew I could style it in a chic enough way.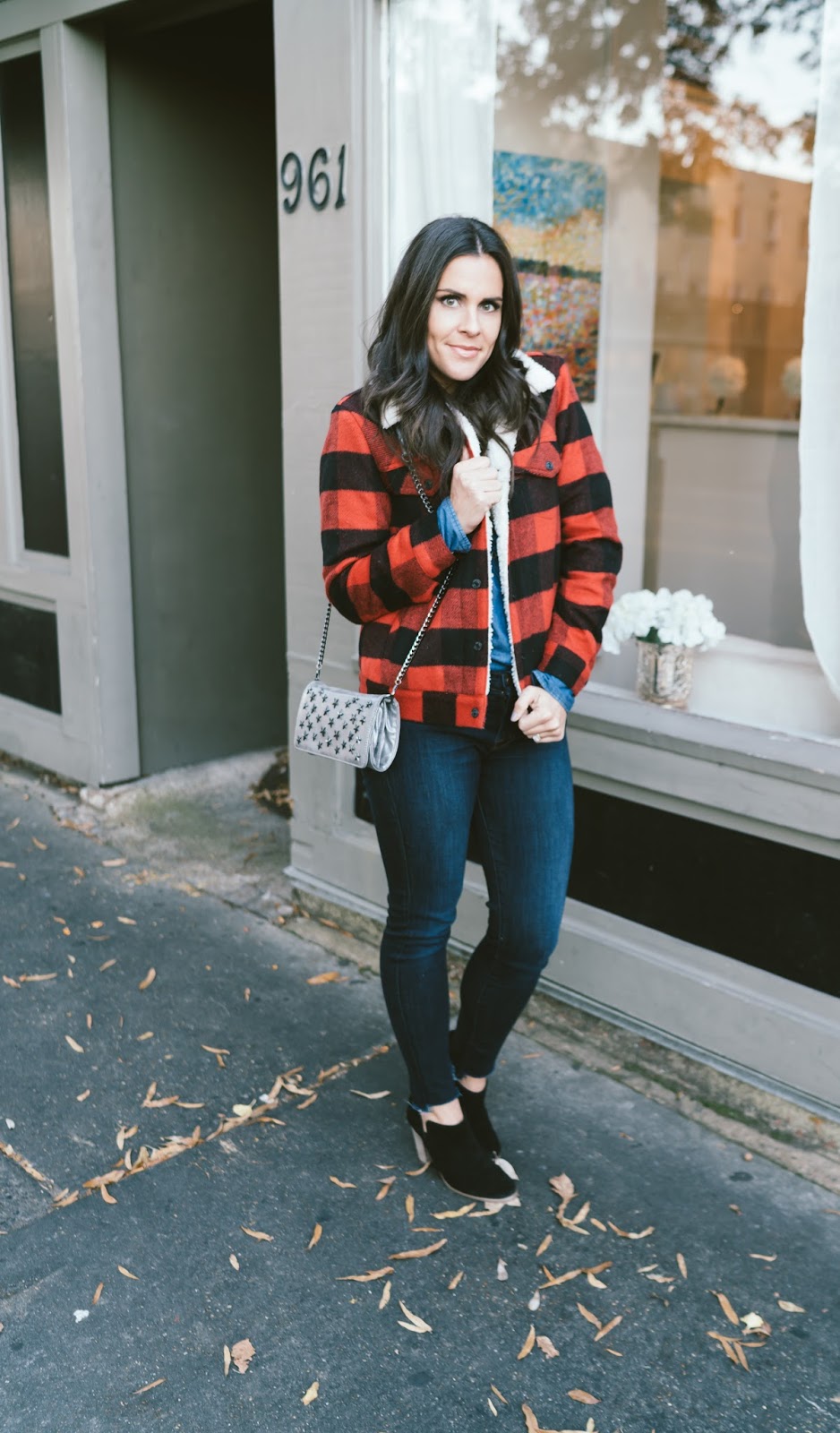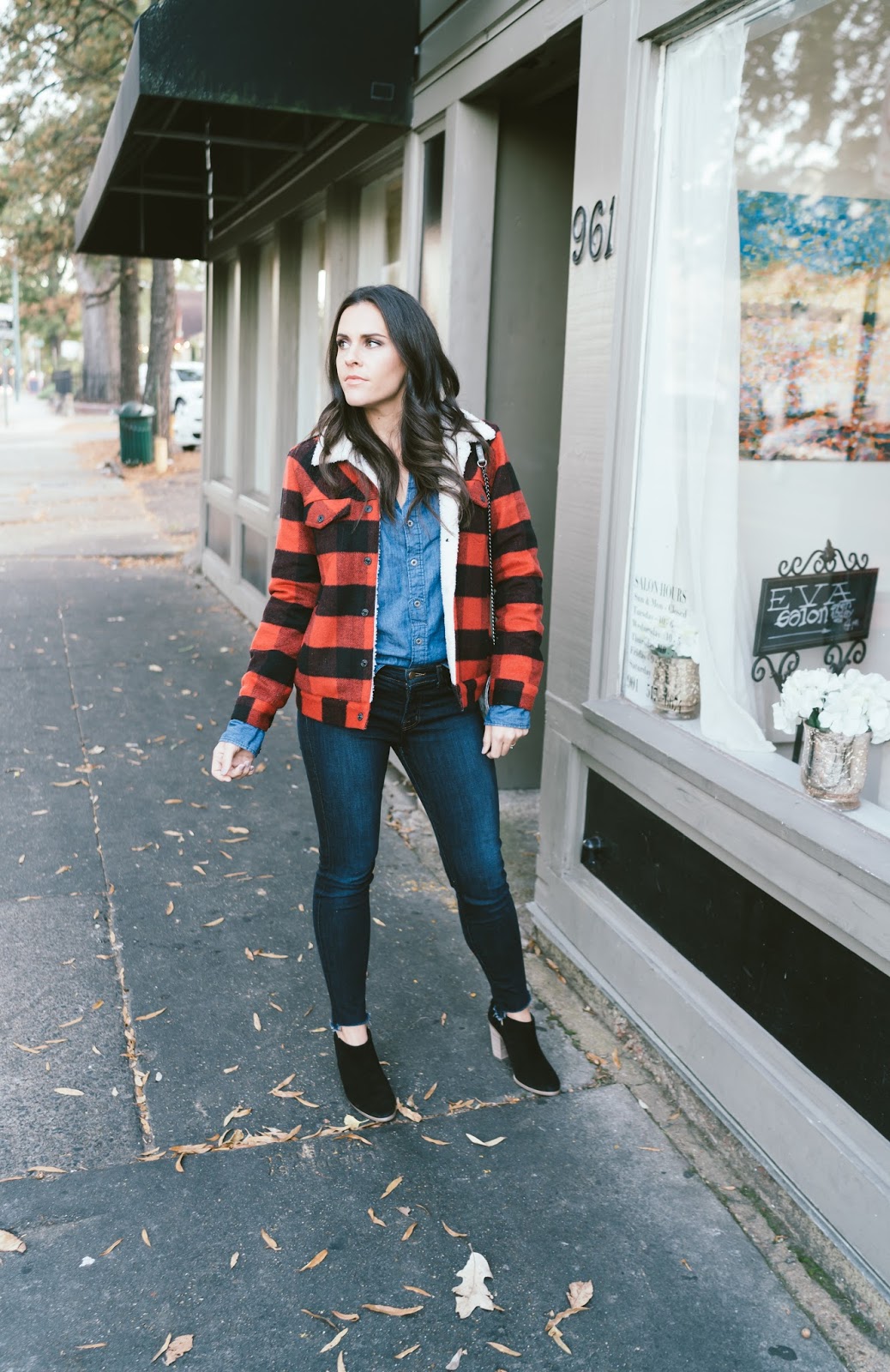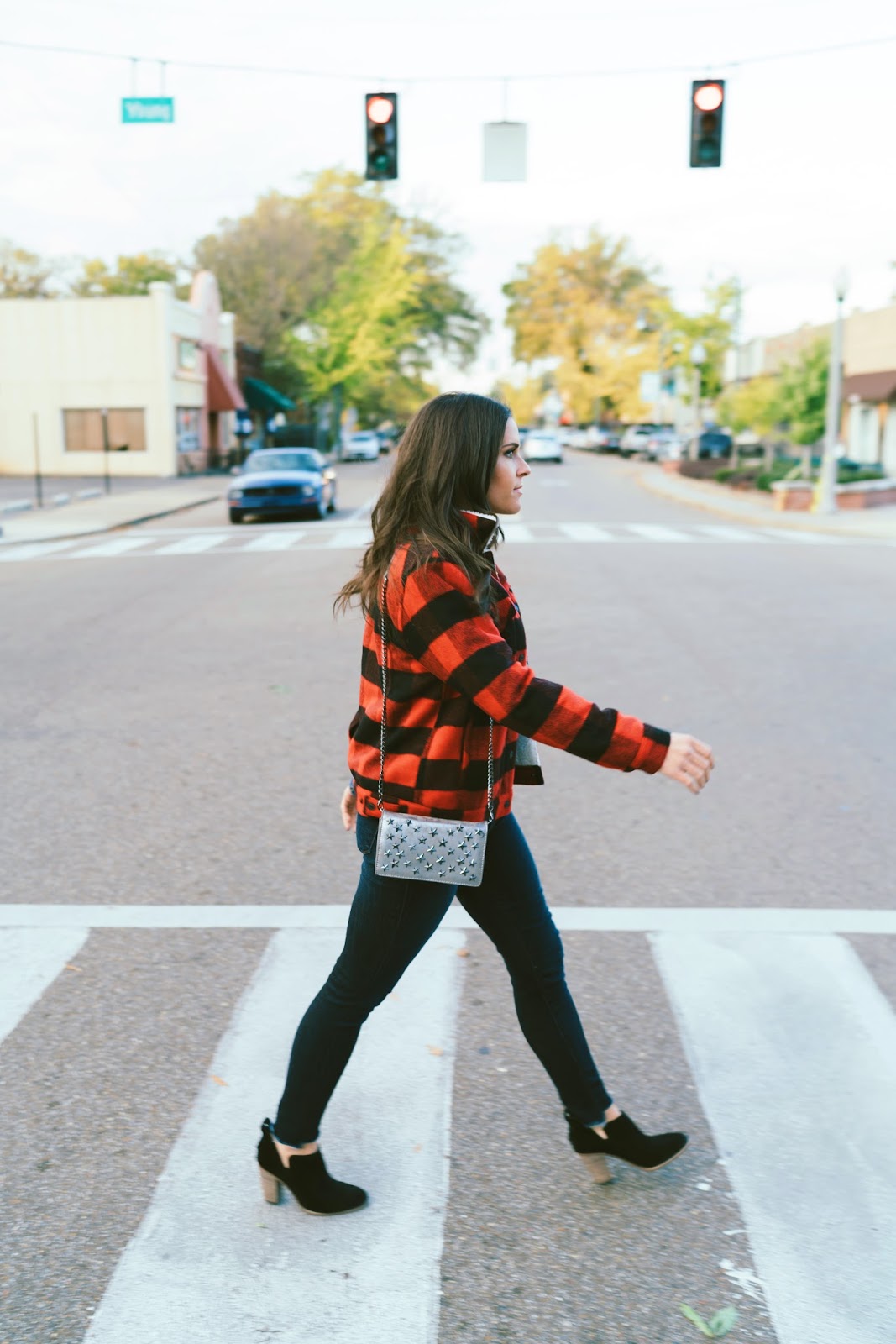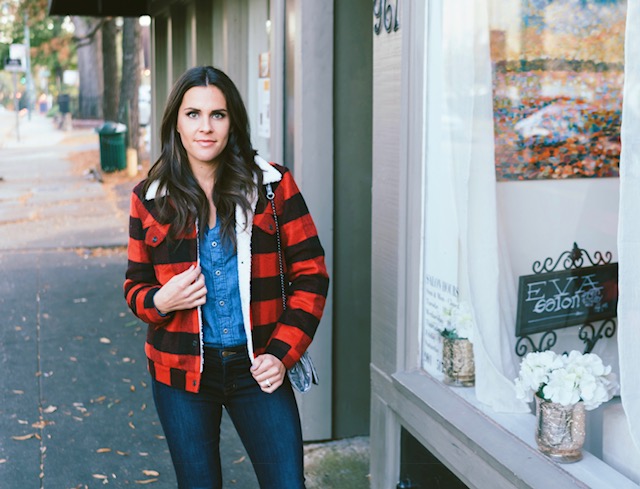 A cohesive look is what I go for when I dress Myles and myself, never too matchy matchy… until I came across
this jacket
! It is the exact baby version of mine! I think he needs to have it.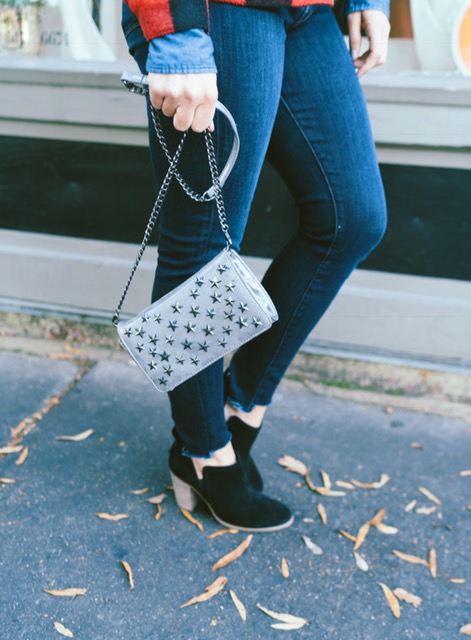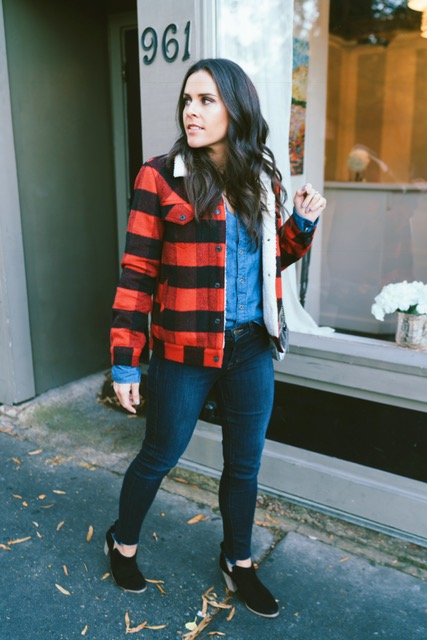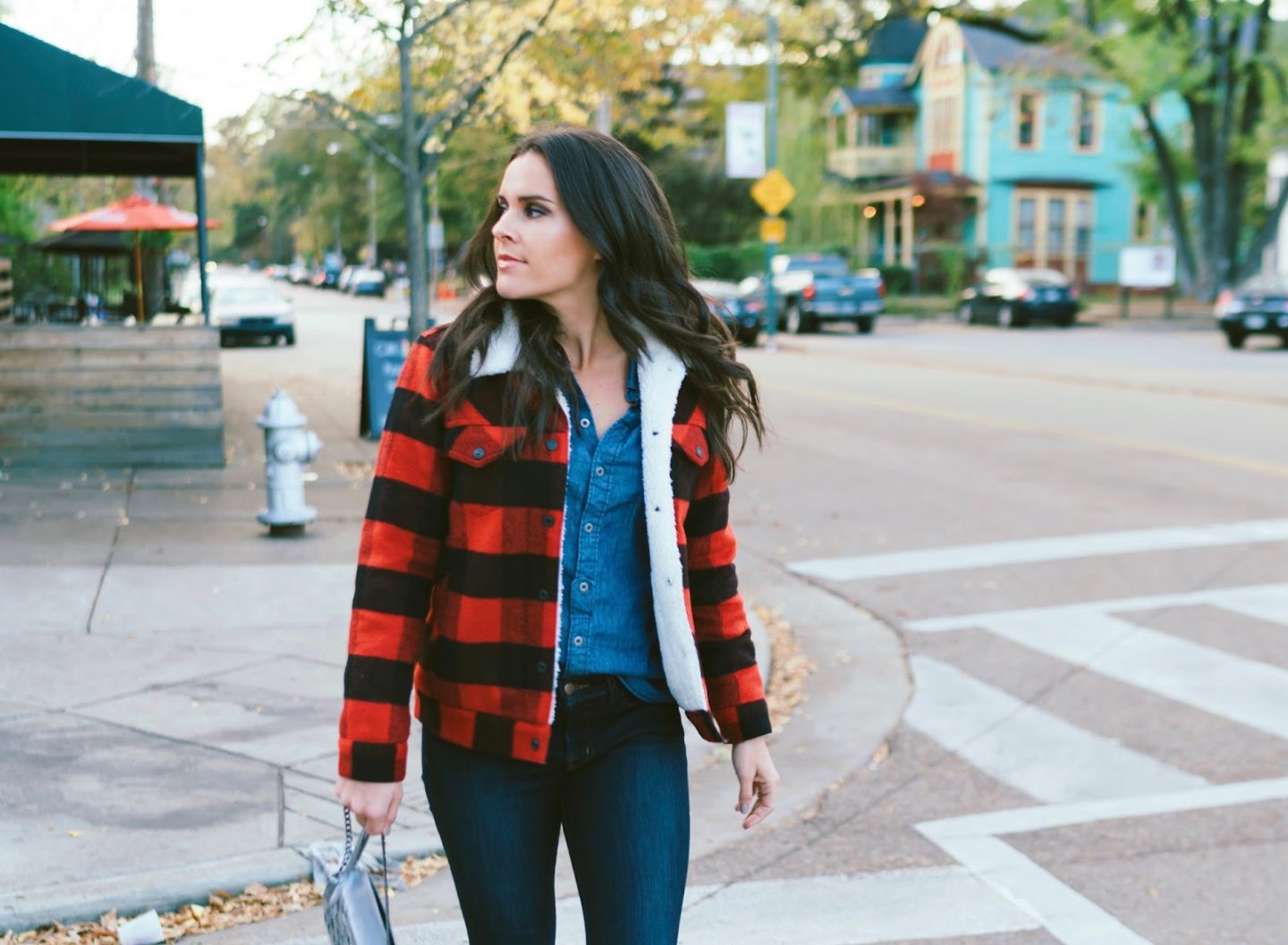 The Breakdown:
The brand of my jacket is Levi's from
Anthropologie
and I couldn't find the exact one but I did find
this jacket
which is very similar, if only it had the shearling. Anthropologie does have this
black and white Levi's version
and it has shearling! It seems more lightweight than mine but equally as cute! Denim on denim can be tricky to wear. I started wearing black denim with a chambray button up or blue jeans with a darker denim button up. As I have become more confident it my style my denims are becoming closer and closer to the same color. You can see here my beginners denim on denim look.

Live votre rêve!
SaveSave