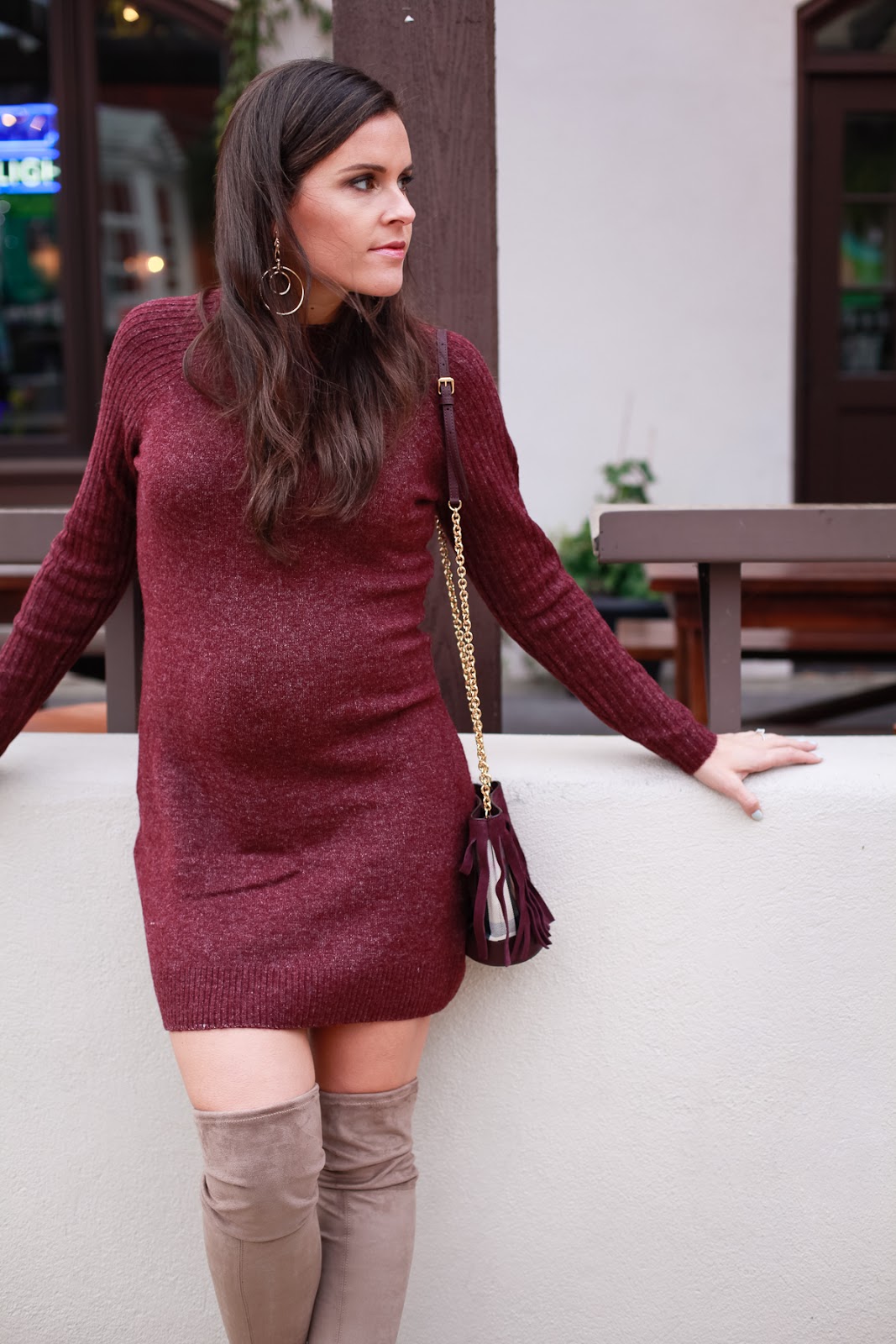 Hello new baby! After the new year I decided it's time to start showing off my bump and this new baby I'm growing. Like most women, we hide our bumps the first trimester because, well, it's not really there. The main reason is because we most likely haven't shared we are pregnant with people. I actually didn't showcase my bump until I was 20 weeks. I did show earlier this time around but opted for chunky sweaters until the halfway point when I felt it was a good time to start showcasing my new body to the public!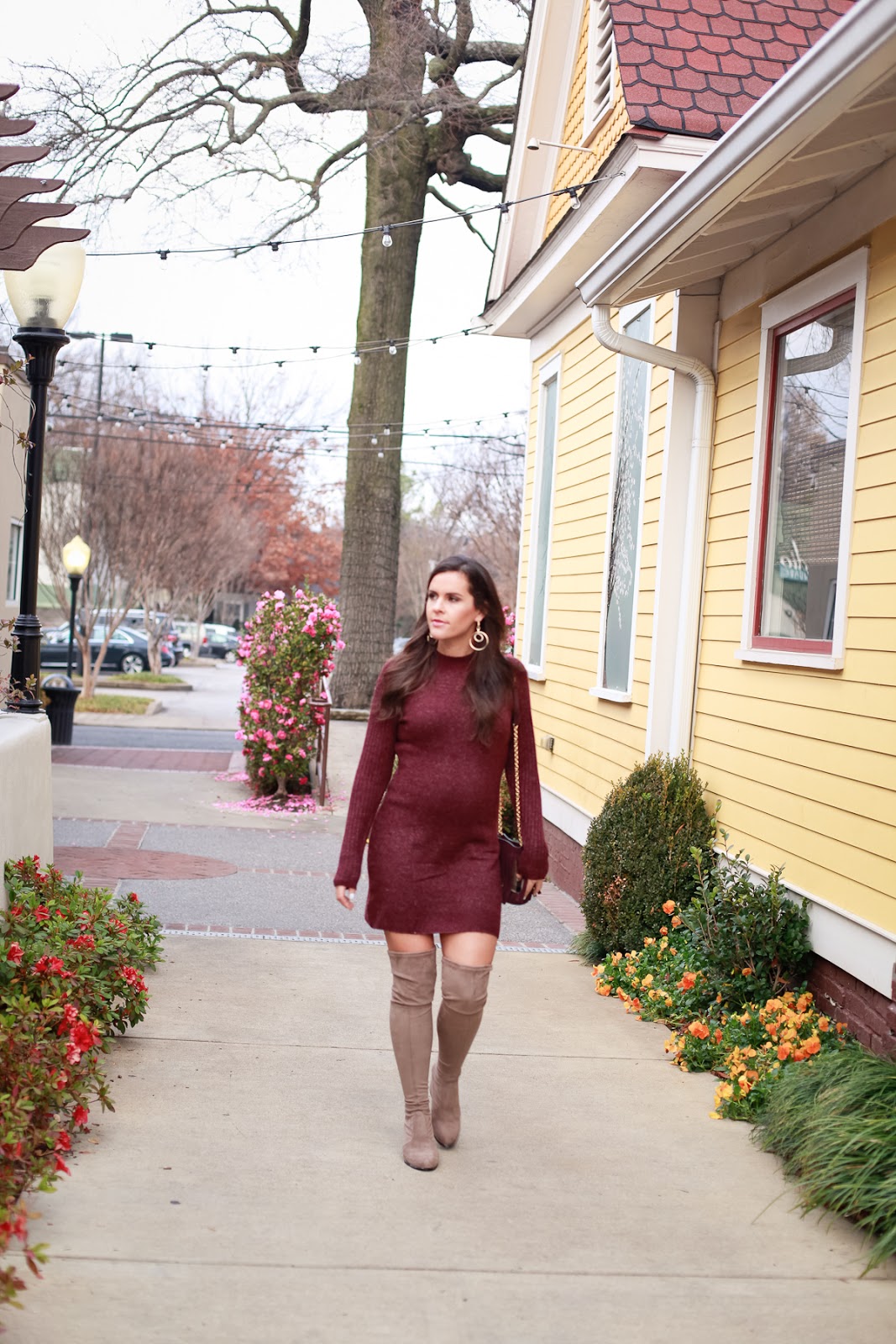 The bordeaux colored dress is great for fall but why not wear it for winter too. Doesn't this shoot look like early fall with the flowers?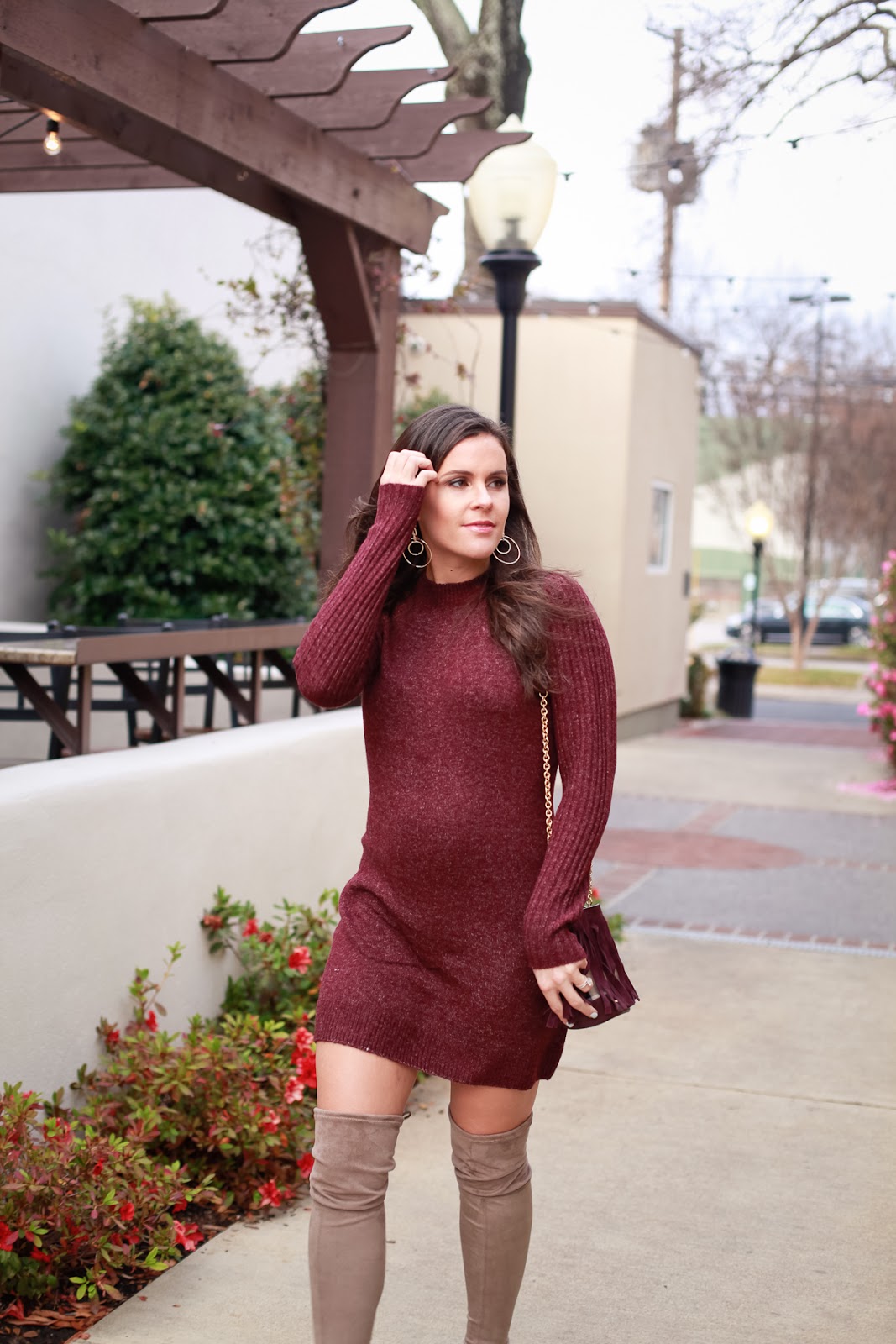 There are so many outfits I want to style with black over the knee boots. I have 2 pair of black OTK boots, one pair has a super high heel and the other are completely flat. I love that this style has the perfect heel height and they are available
in black
and are on sale!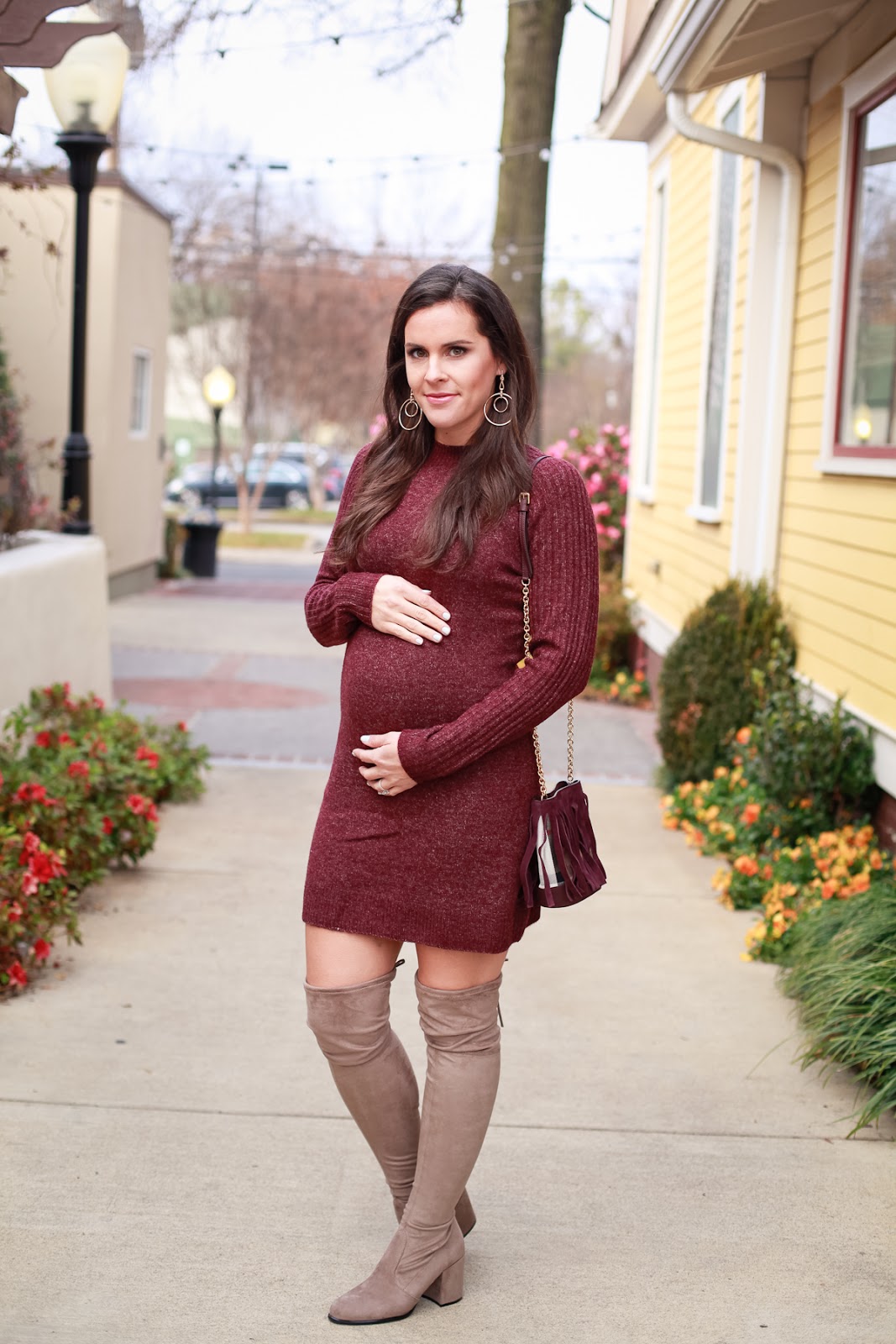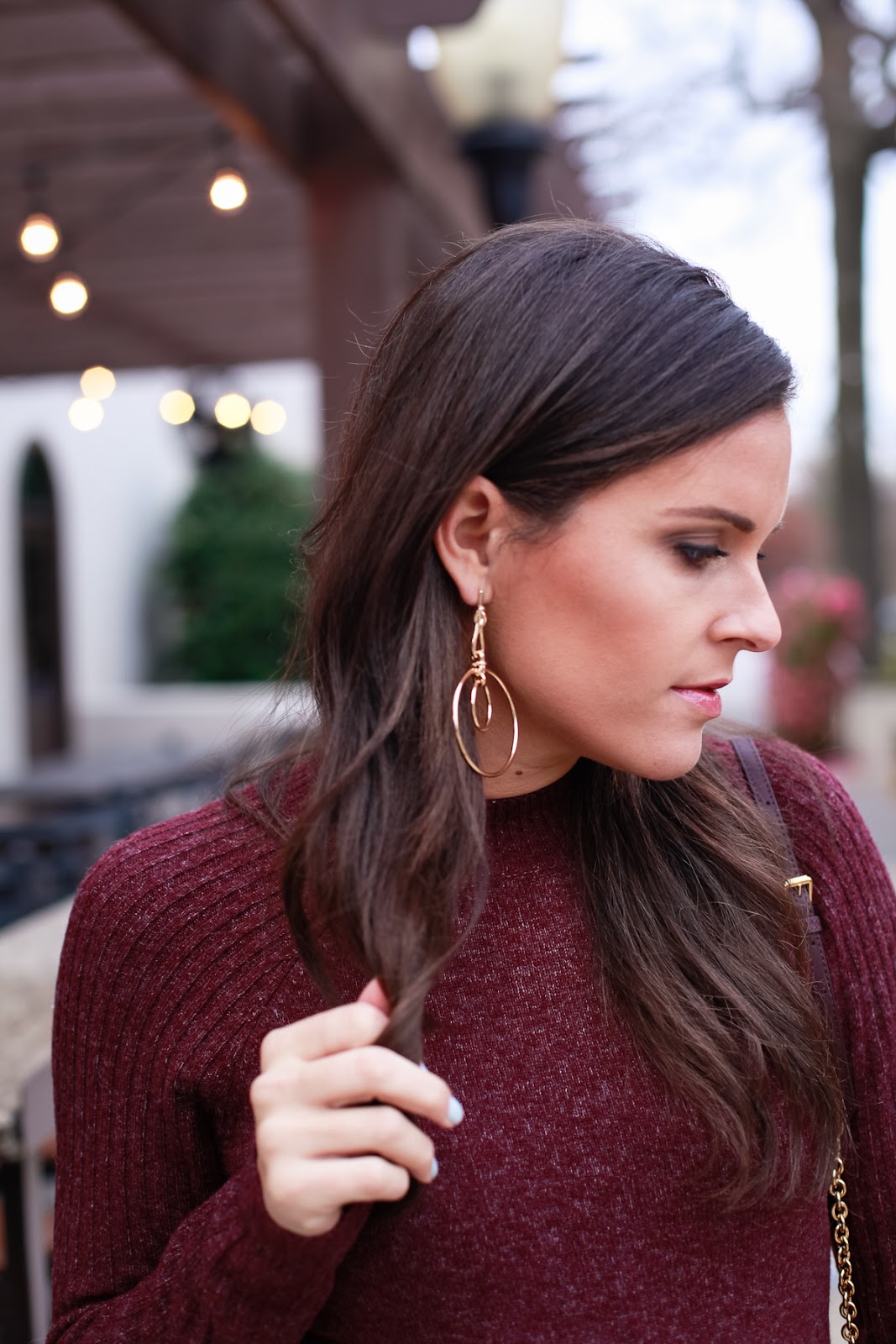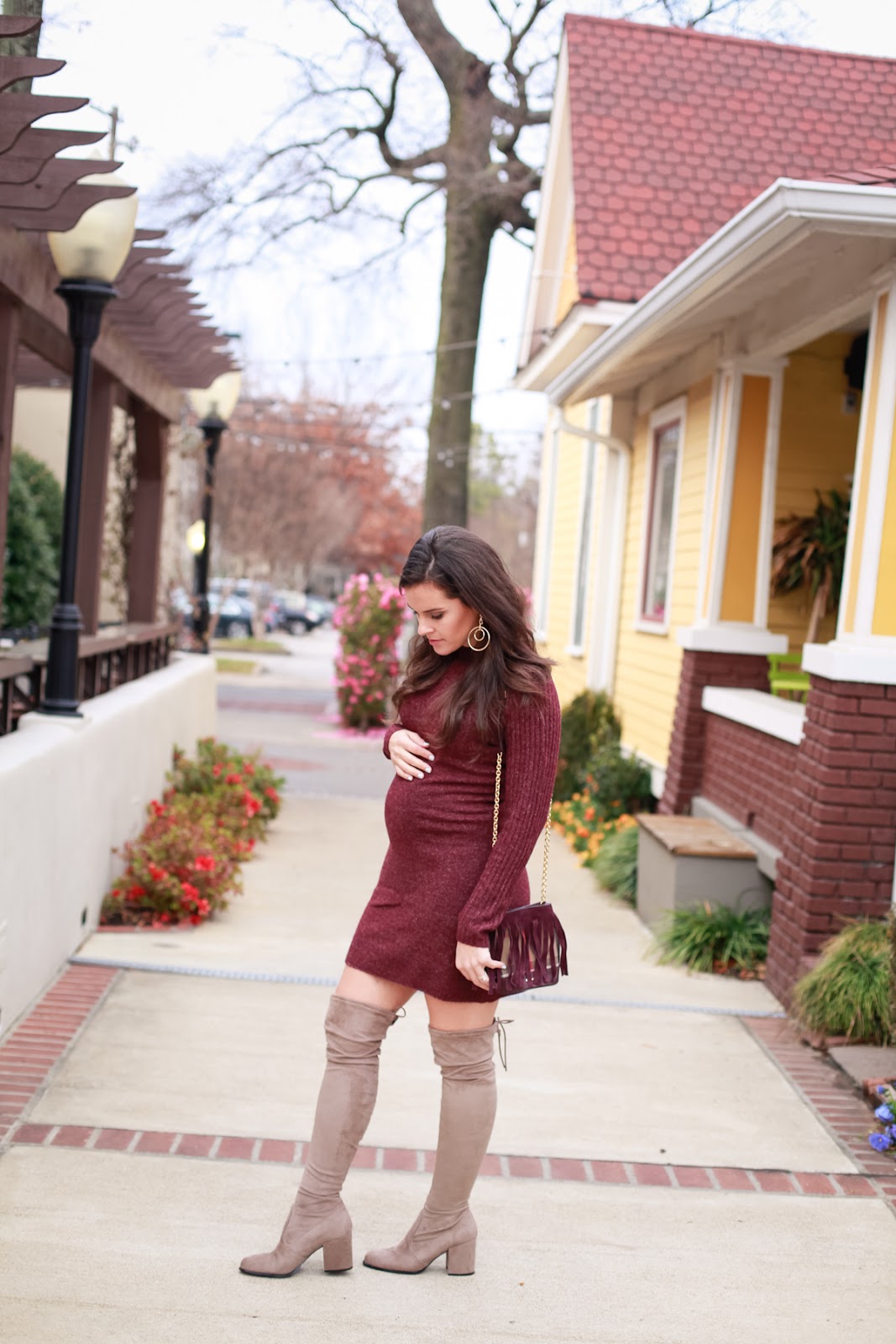 The Breakdown:
I purchased this sweater dress right after Christmas when stores were having big sales. I knew I was pregnant and I thought this dress would be perfect to wear once my baby was giving me a baby bump and not just a pooch. This dress of course will be just as cute next fall if my current bump doesn't stretch the dress out. I love dresses with thigh high boots. I get a little nervous about looking, or trying to look, too sexy but wearing a sweater dress and with long sleeves balances out the boots.
shoes | Steve Madden 'Norie Over-The-Knee Boots'
in black
bag | Burberry
Live votre rêve!