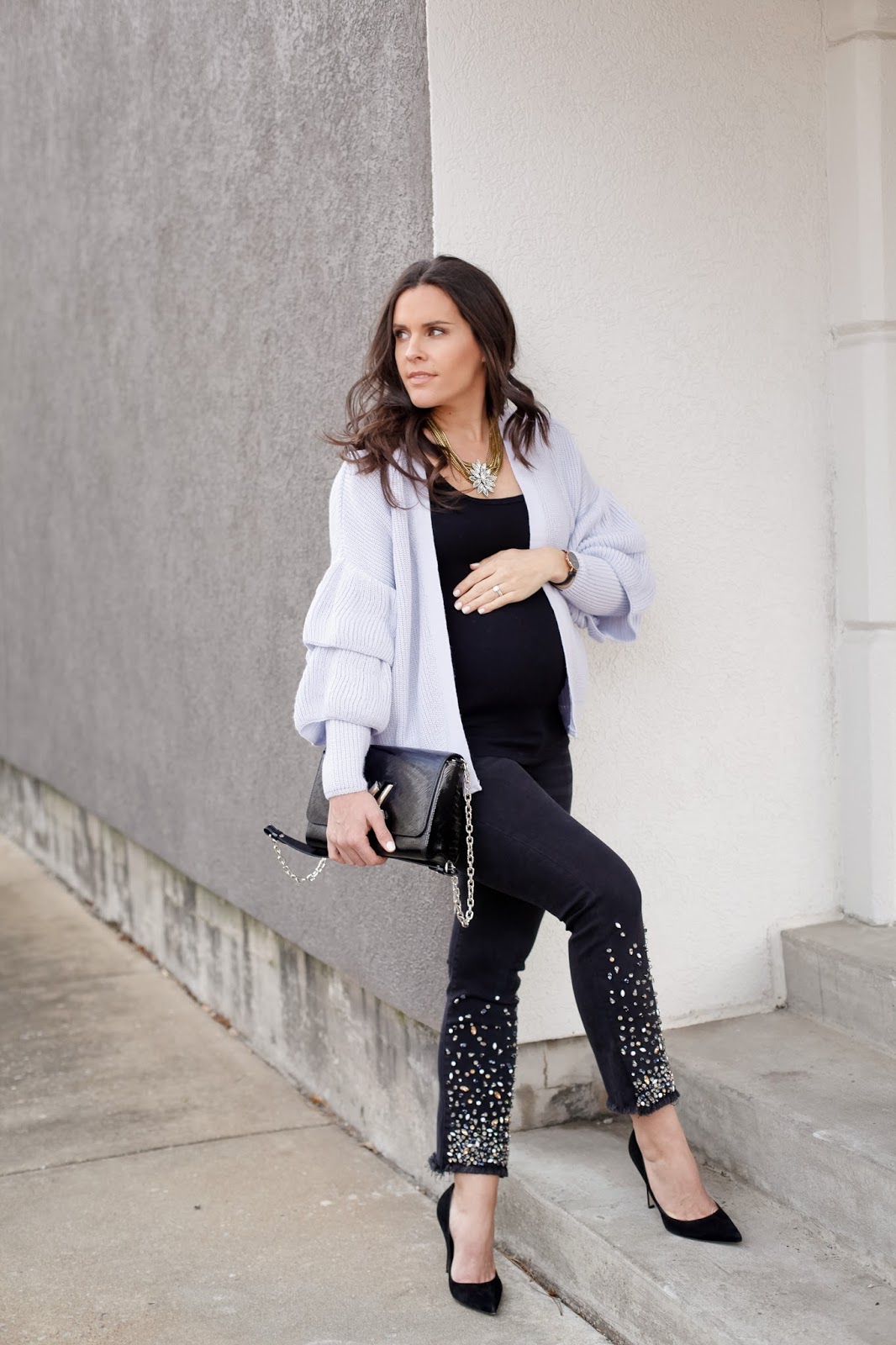 These embellished jeans make me so happy! They are the perfect touch of sparkle without begin overkill. I also love the ruffles on my cardigan which I wore
here
over the summer. I am mixing two trends together, ruffle sleeves and
embellished denim
. This works well together because the rest of my outfit is classic. The more trends you have the simpler your accessories should be.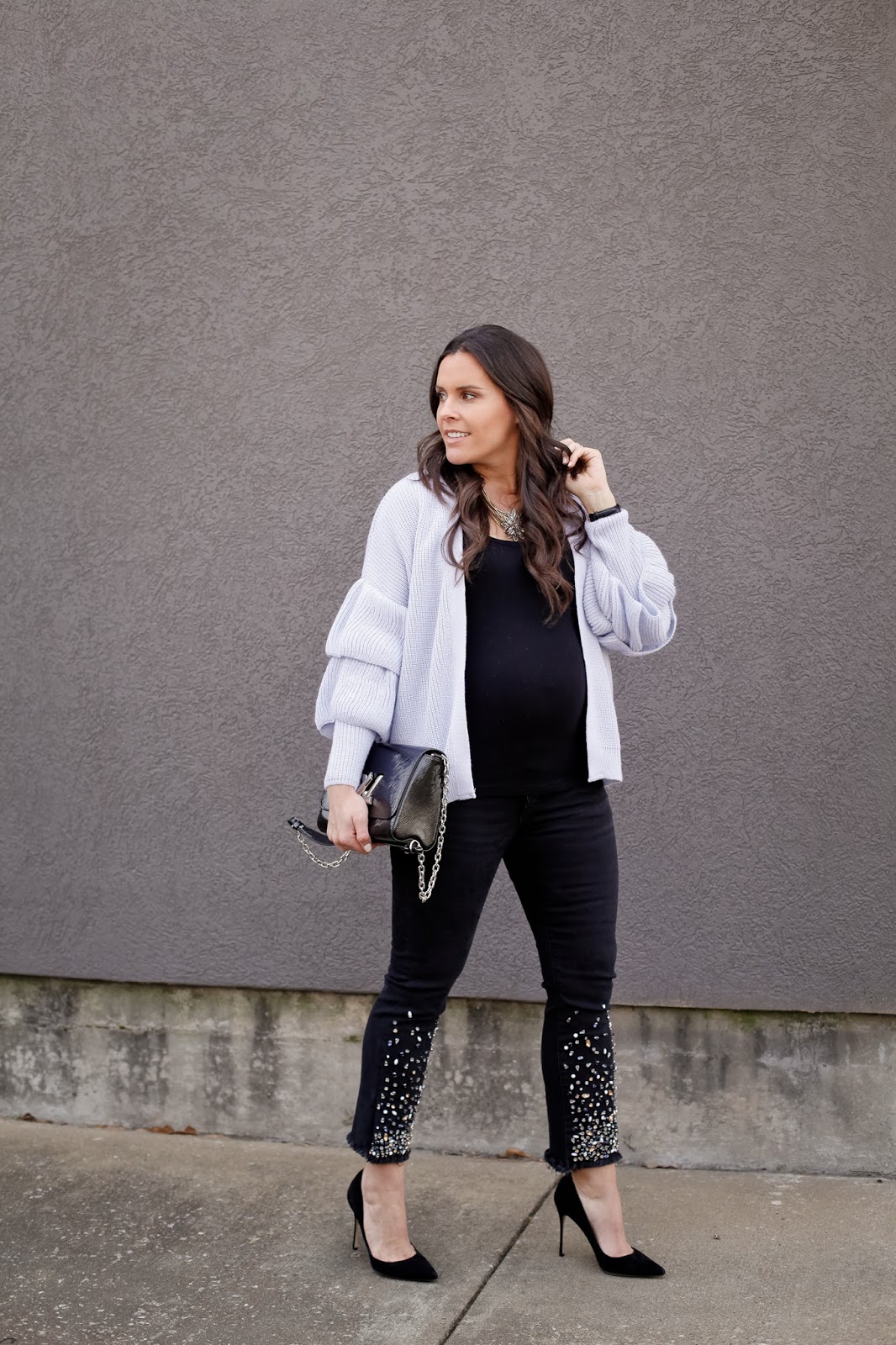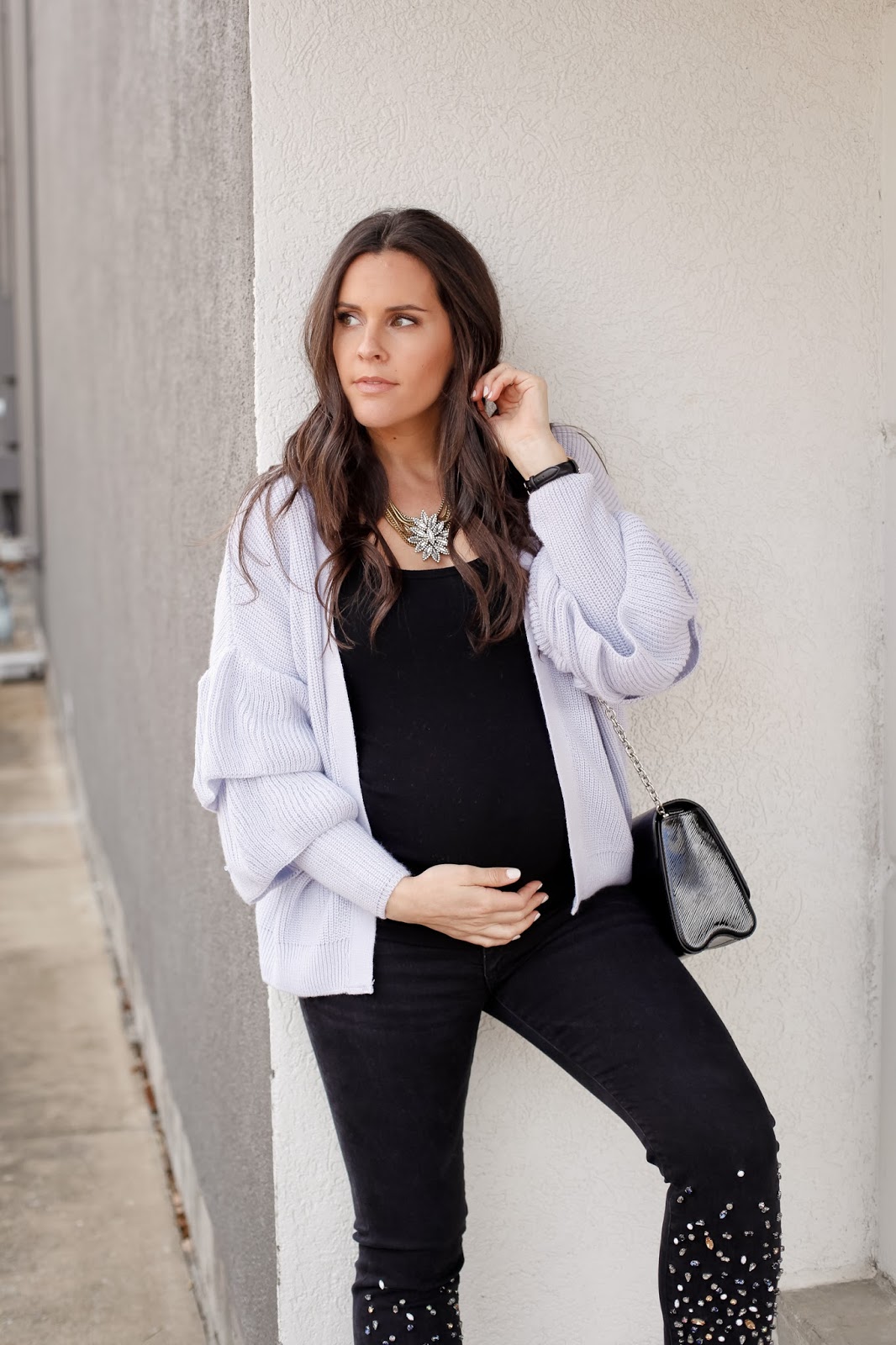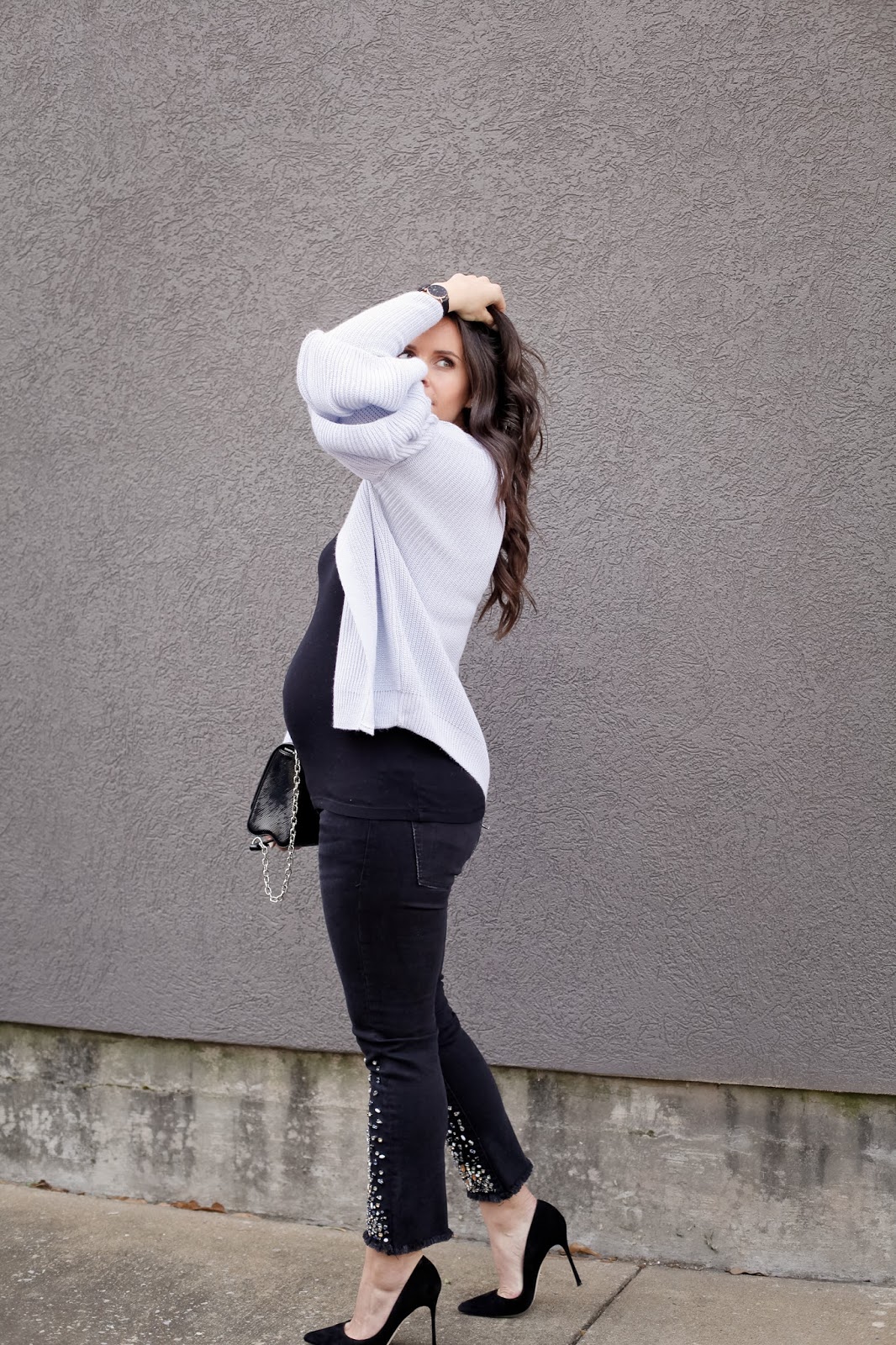 I did an Instagram poll on
these jeans
asking if I should keep them or return them. The reason I was contemplating that was because they are a petite size. Since my legs are shorter than average I sometimes can where petite size pants but other times they are too short. These jeans hit me at the perfect spot, a couple inches above my ankle. These jeans are also not maternity which means there is no way I was going to get the to button and I actually couldn't get them to zip either. So I probably should have returned them for those reasons but that's only happening because I'm pregnant and after I have this baby I'll be able to wear these jeans zipped, buttoned and just the way I want!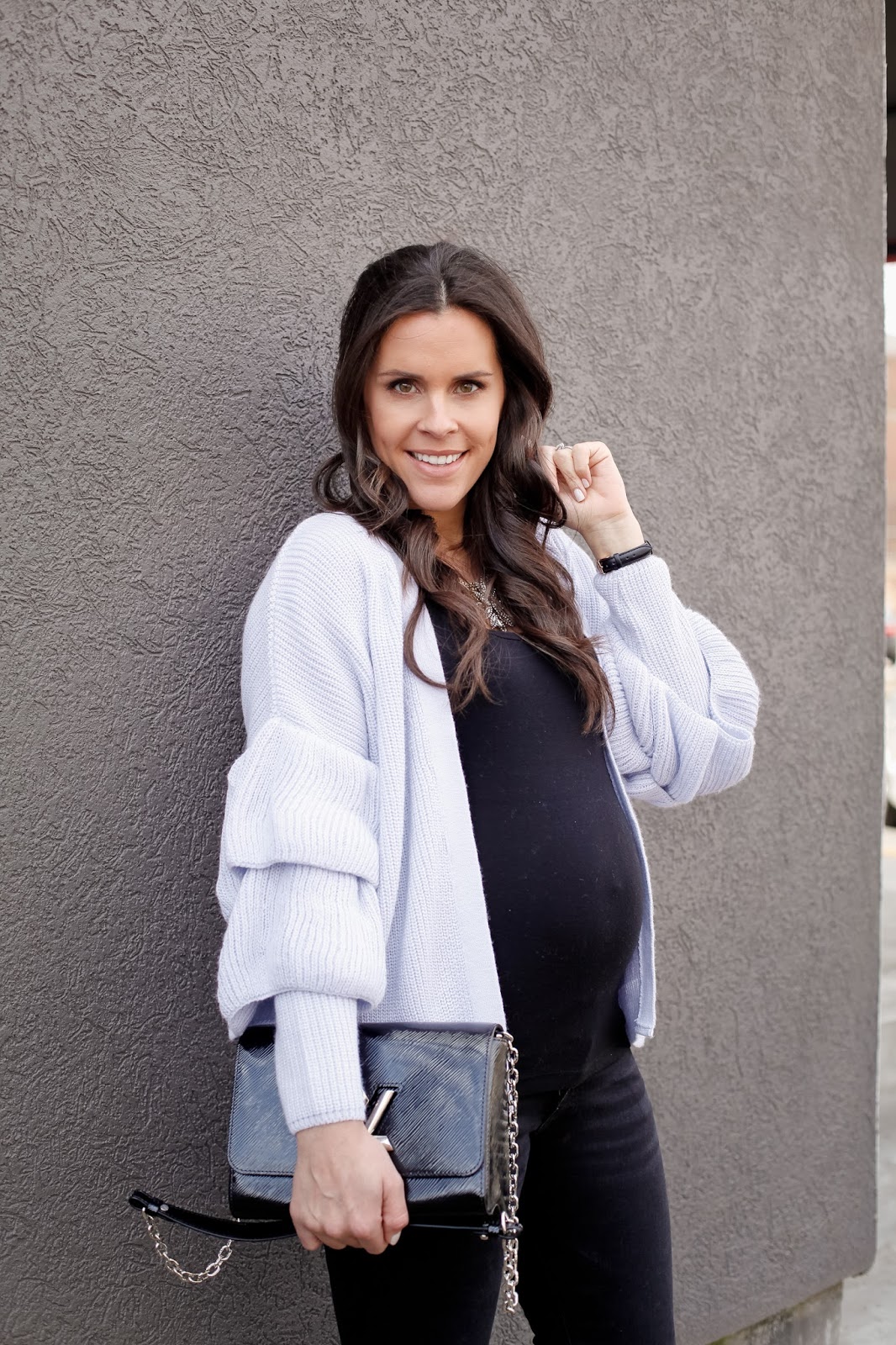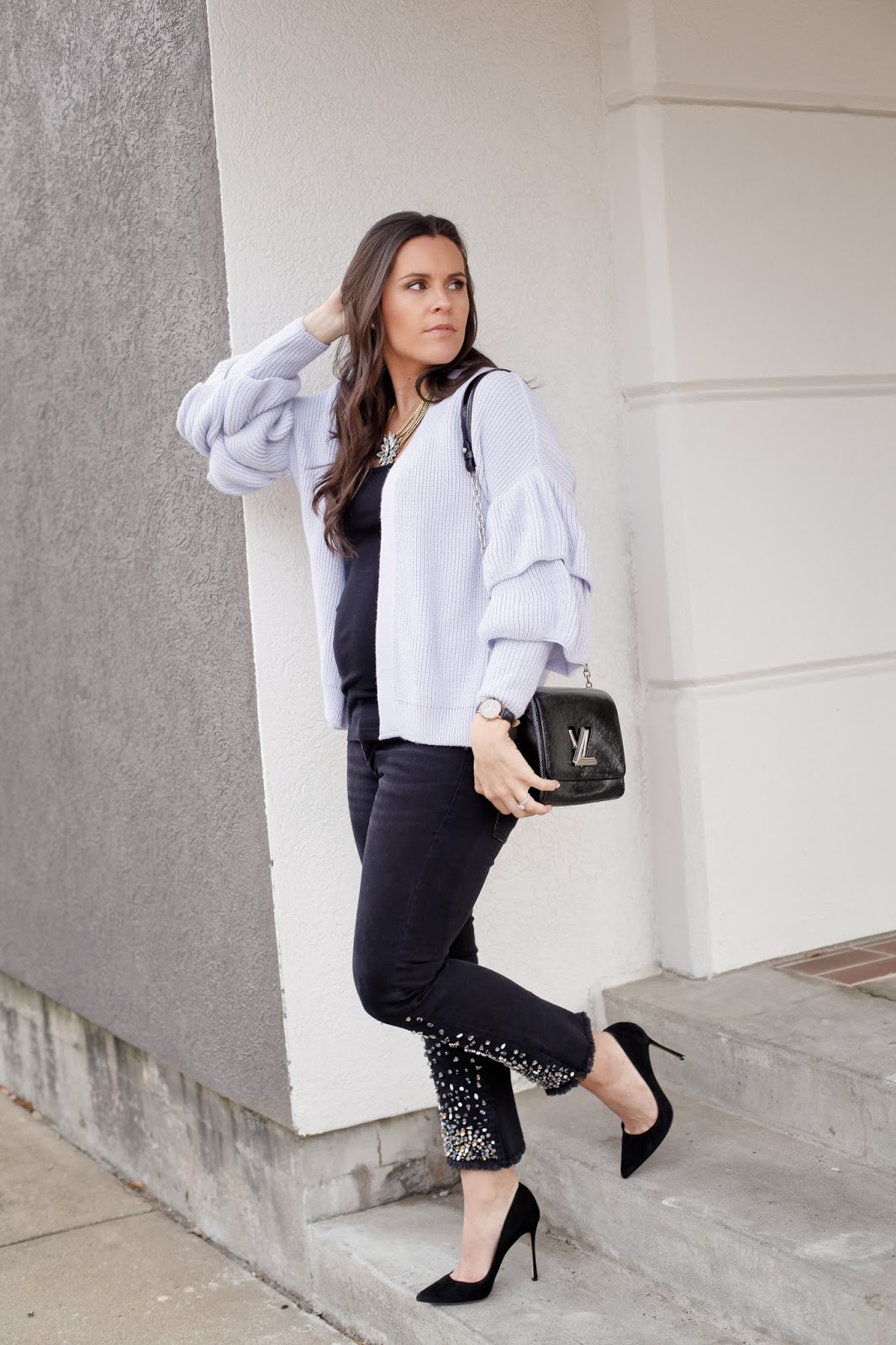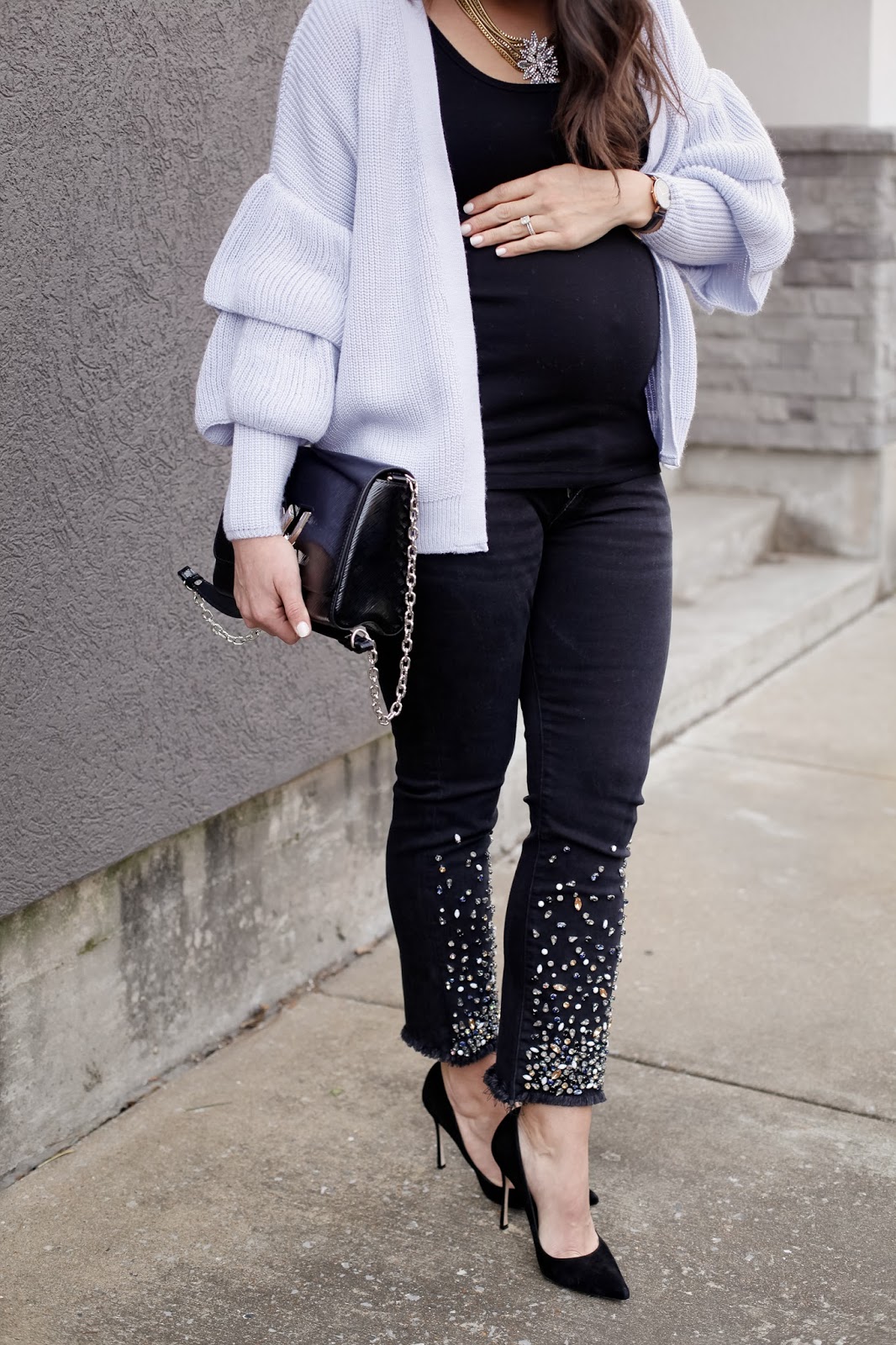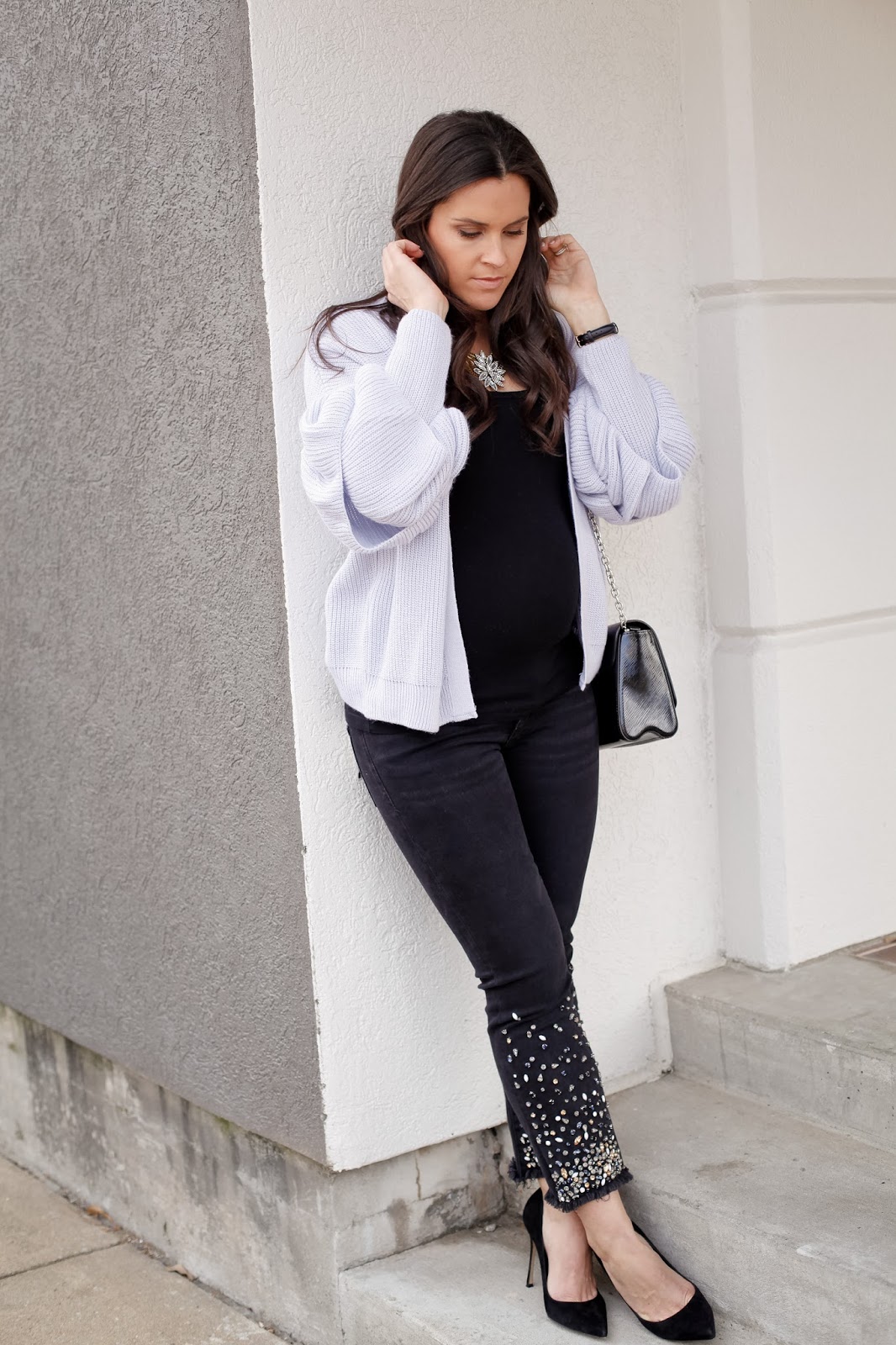 The Breakdown:
In person, some of the jewels on these jeans have a blue tint to them. That inspired me to where my periwinkle ruffle sleeved cardigan. I blogged about this cardigan before but I love re-wearing things and I was able to style it in a very different way. Do you like the cardigan better with these embellished jeans in this post or do you like it styled better with flats in
this post
. I love this whole look but I'm also looking forward to wearing these jeans post baby with a white tee and sneakers, which would be a totally cute
mom-of-two
outfit!

Live votre rêve!