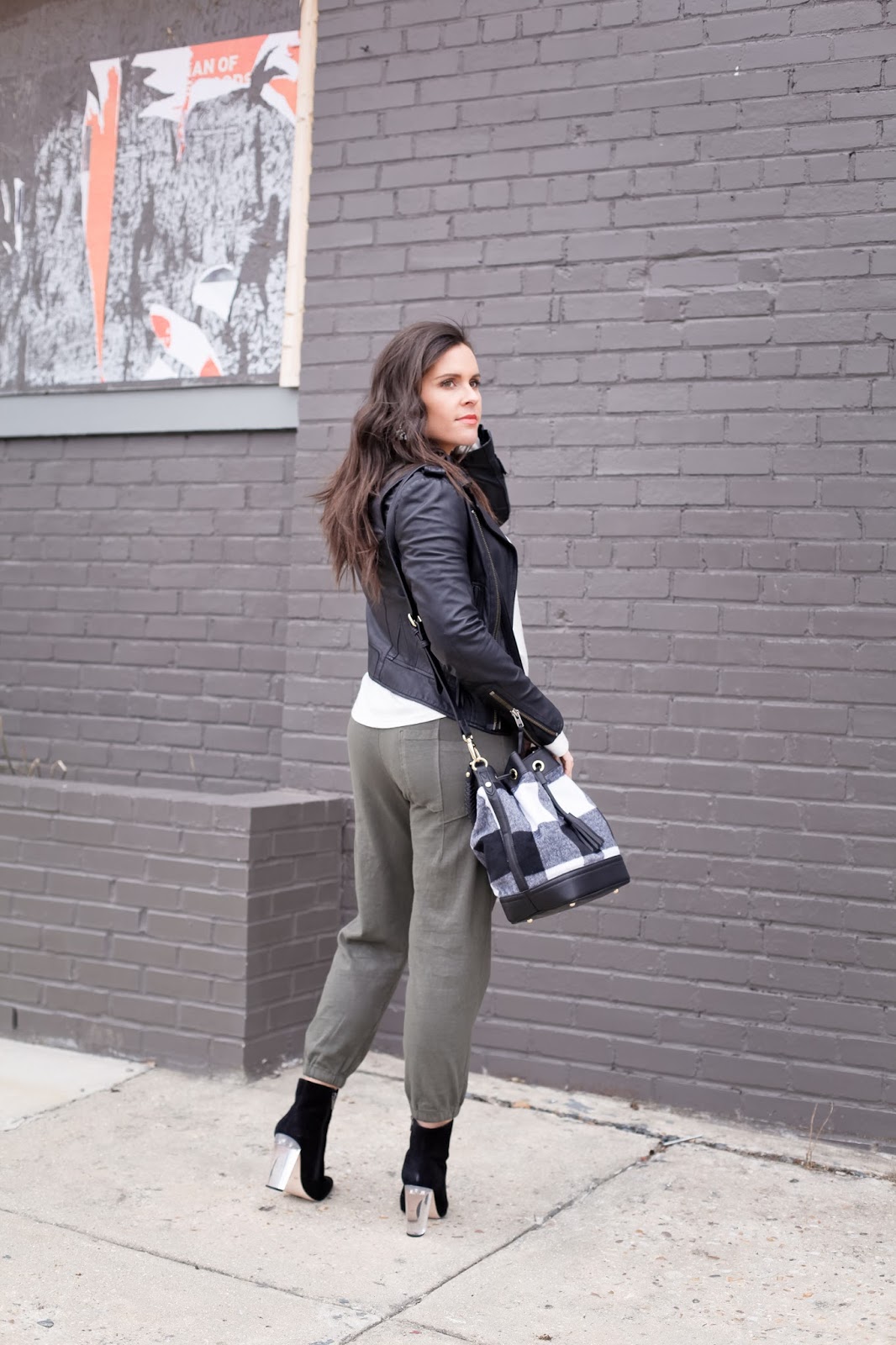 Jogger style pants have been a favorite of mine for years now, pregnant or not. The stretchy waste band and loose fit throughout the leg is a huge plus on the comfort side and you can look pulled together if styled the right way.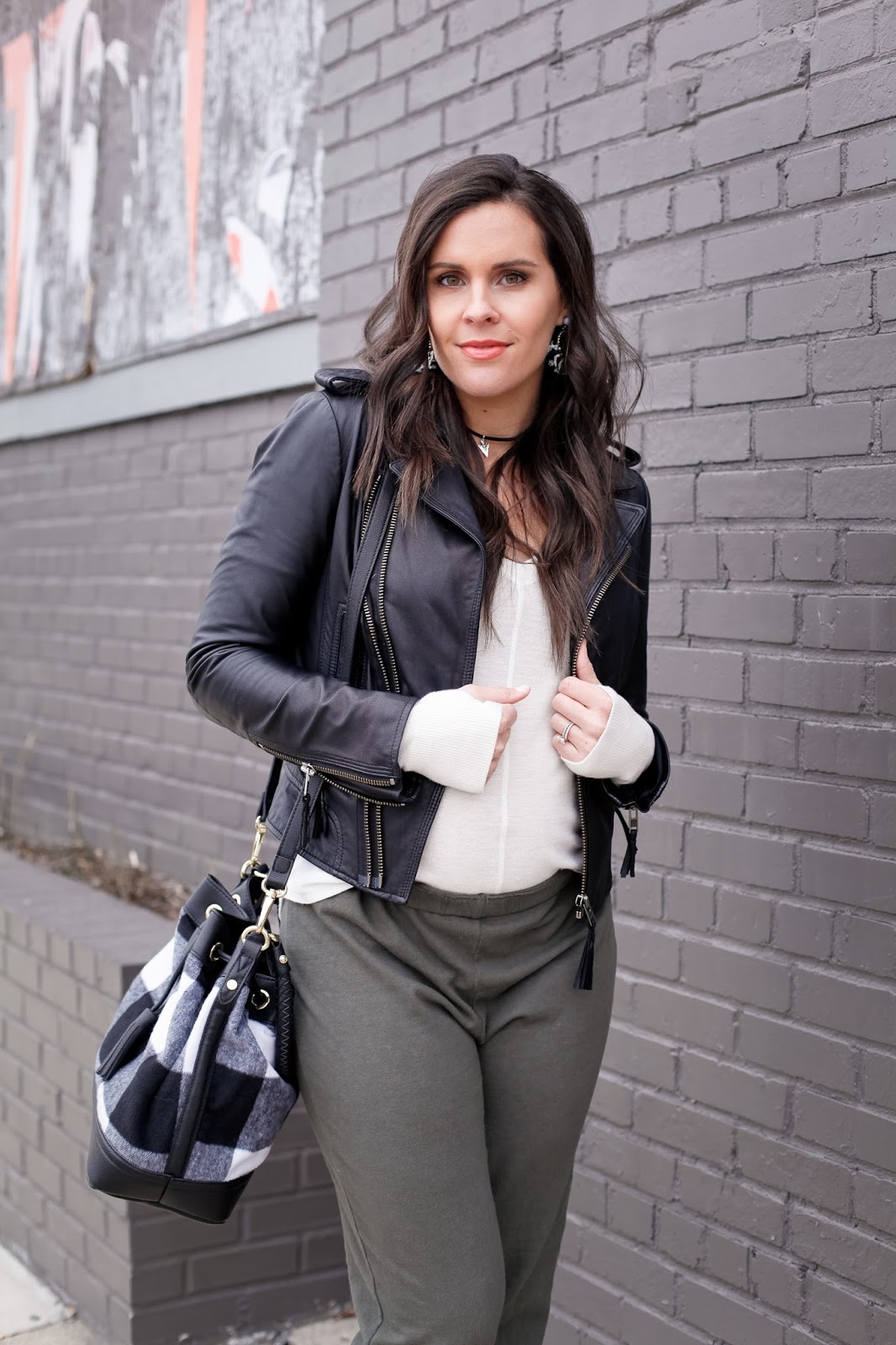 It has always been important to me to look pulled together in a setting where I want to be respected. In college I always got dressed no matter how early my class was or how far I had to walk, if I needed to speak to a professor I felt I had a better chance of being heard if I looked put together (looked like I cared about class). Being in the airport is another spot I always want to look put together but comfort sometimes wants to get in the way of that. You never know when you could be chosen to get bumped up to first class or need to change your itinerary. Joggers come into play in these situations because you are basically wearing sweatpants but you can look so pulled together no one would realize!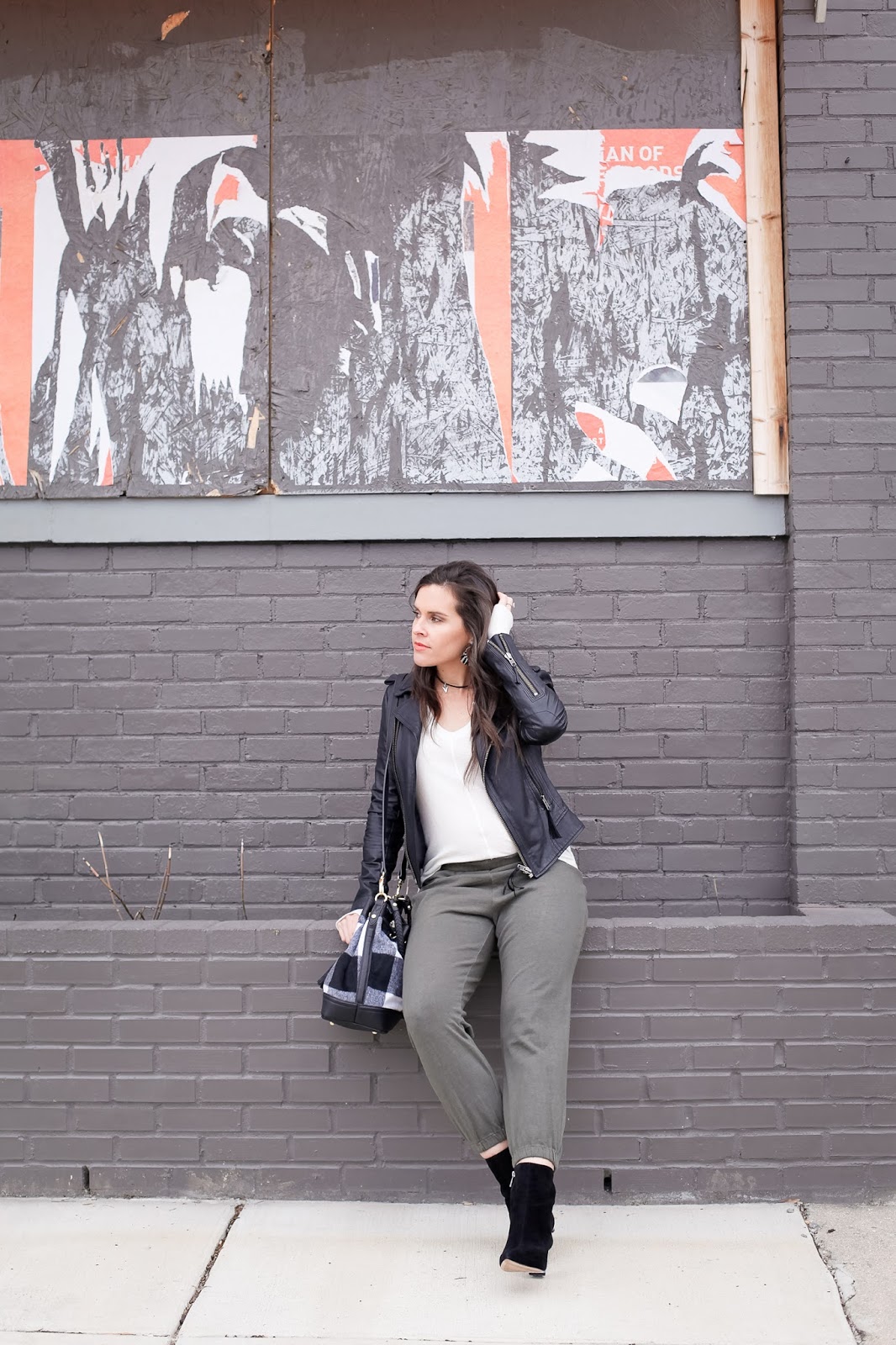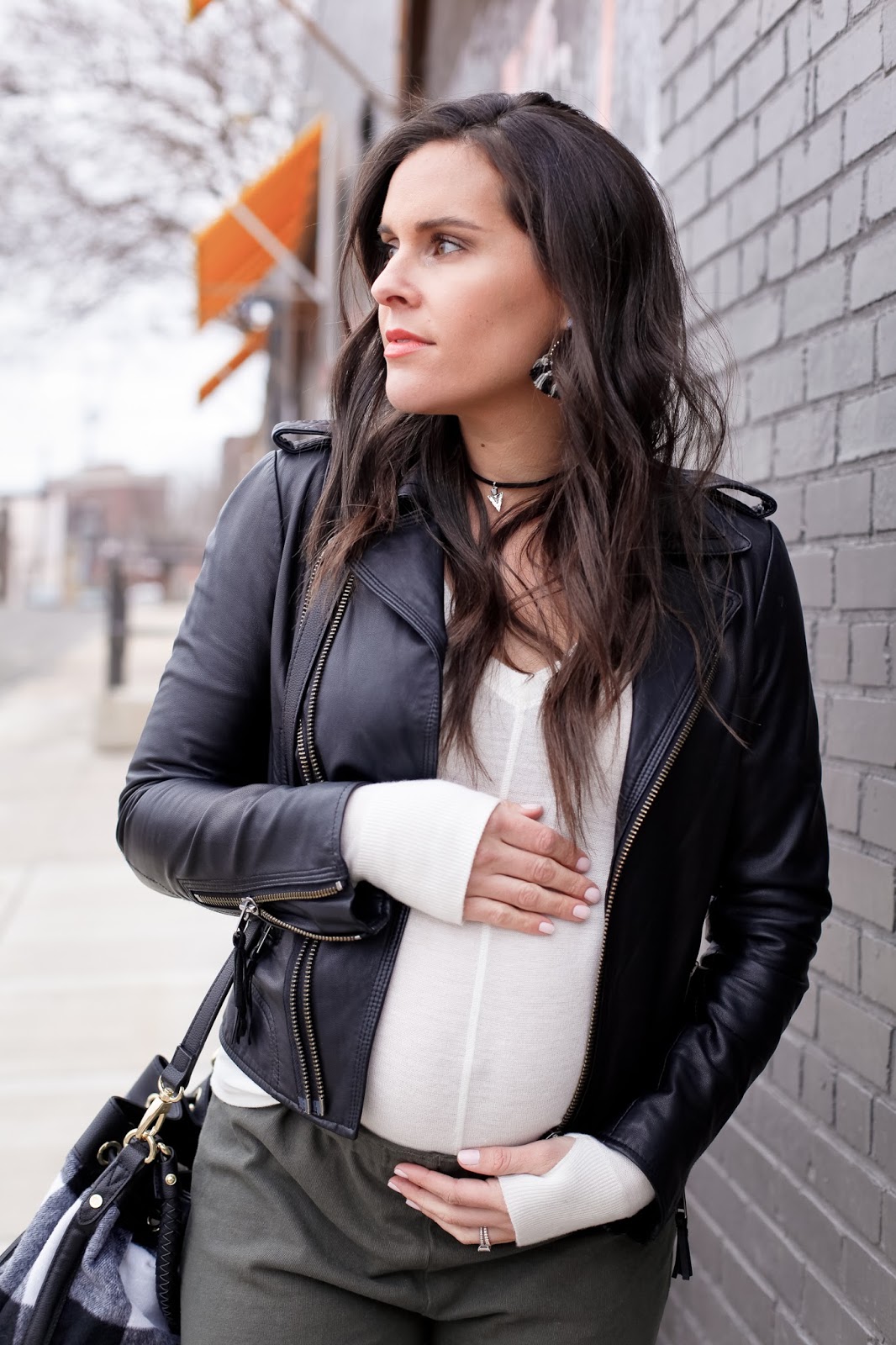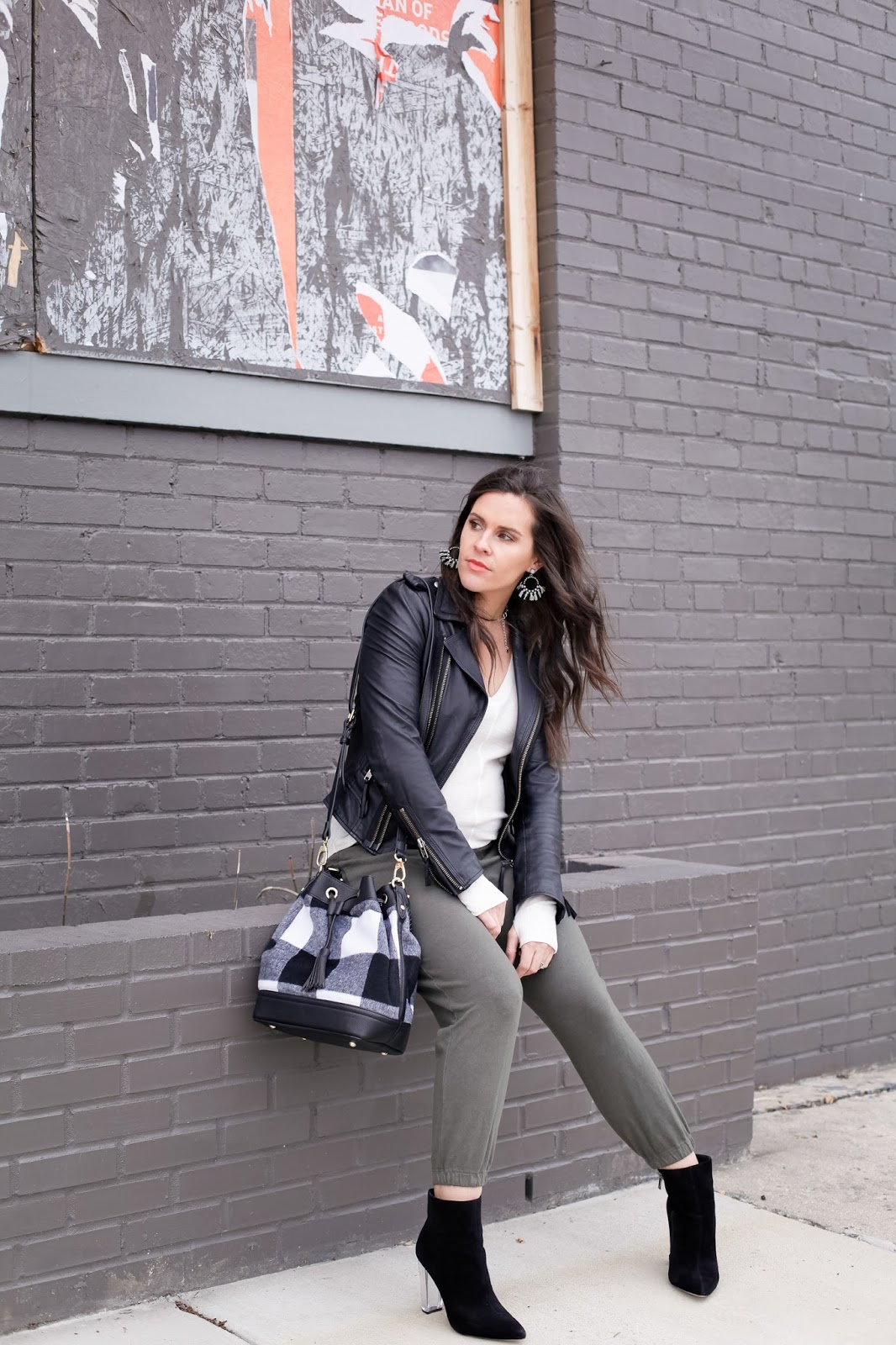 Dressing Up Joggers
– Choose the right fabric. Some joggers can't be dressed up and those need to be worn to the gym or at the house with sneakers. Luxe knits, faux leathers and suede, even denim will make your look more pulled together. The better the fabric the better you will look!
– Where something structured. Try wearing a button up and blazer to pull joggers off for casual Friday at work or throw on your favorite tee and classic leather jacket. Wearing something structured up top balances out the casualness of the joggers.
– Choose your shoe wisely. You can still wear a sneaker with joggers and look stylish but make sure your sneakers aren't the ones you go running in. Try a slip on sneakers like
these
or a
mule
if you are traveling. You will automatically dress up your joggers by wearing heels. Boots, pumps, sandals, any shoes with a heel can be worn with joggers.
– Add some jewelry, do your hair and maybe add some makeup. Stay away from that rolled-out-of-bed look.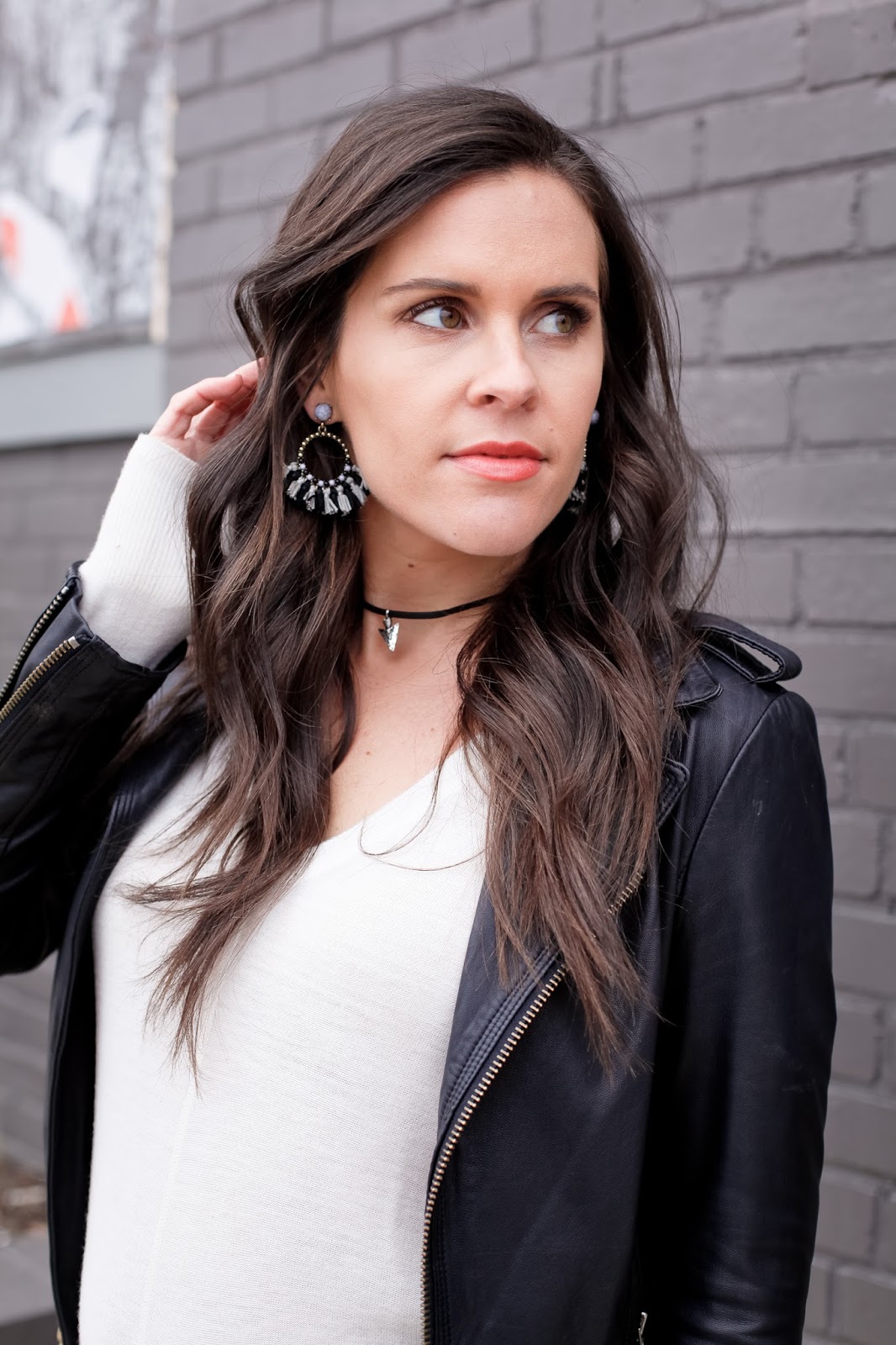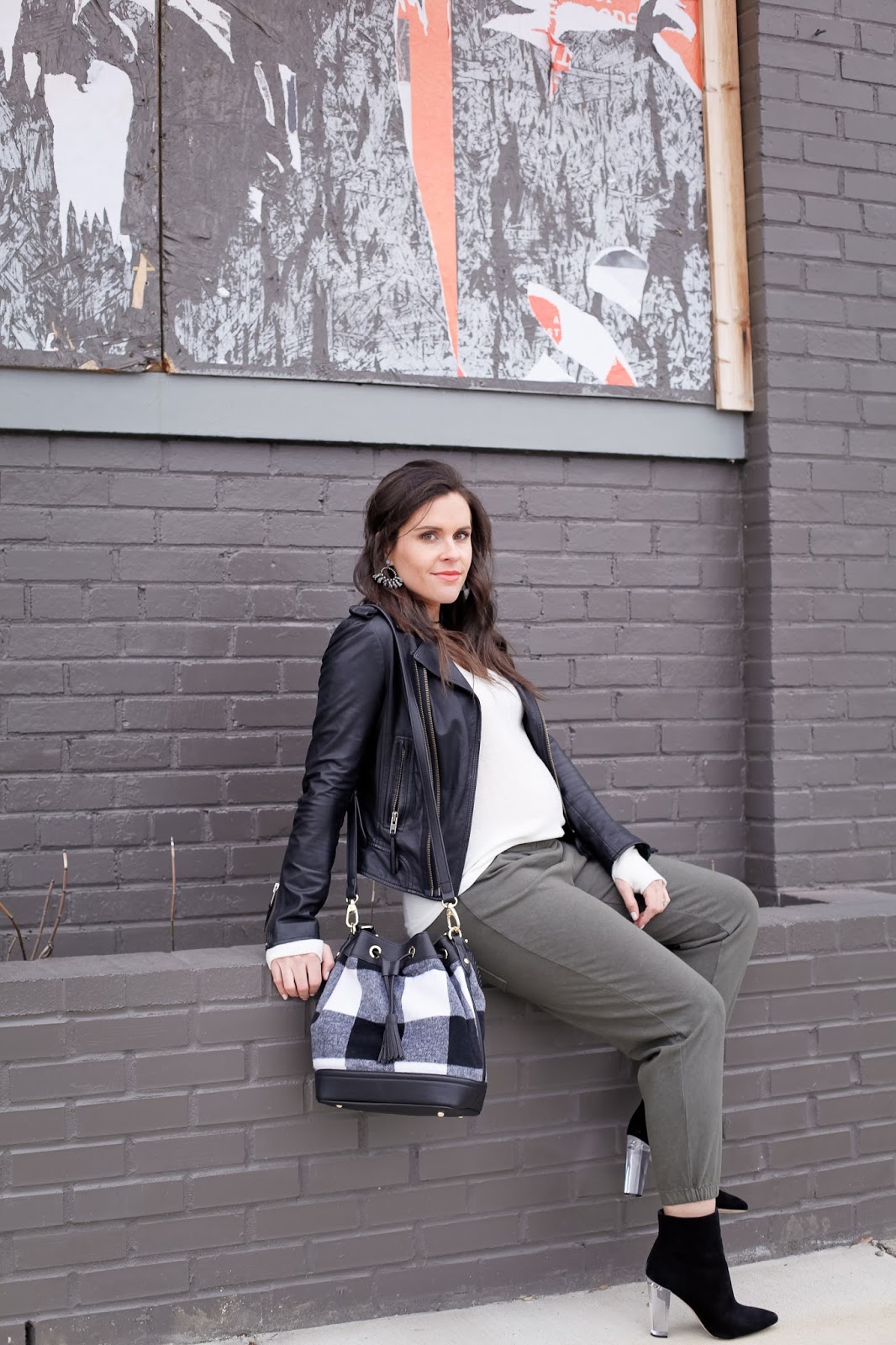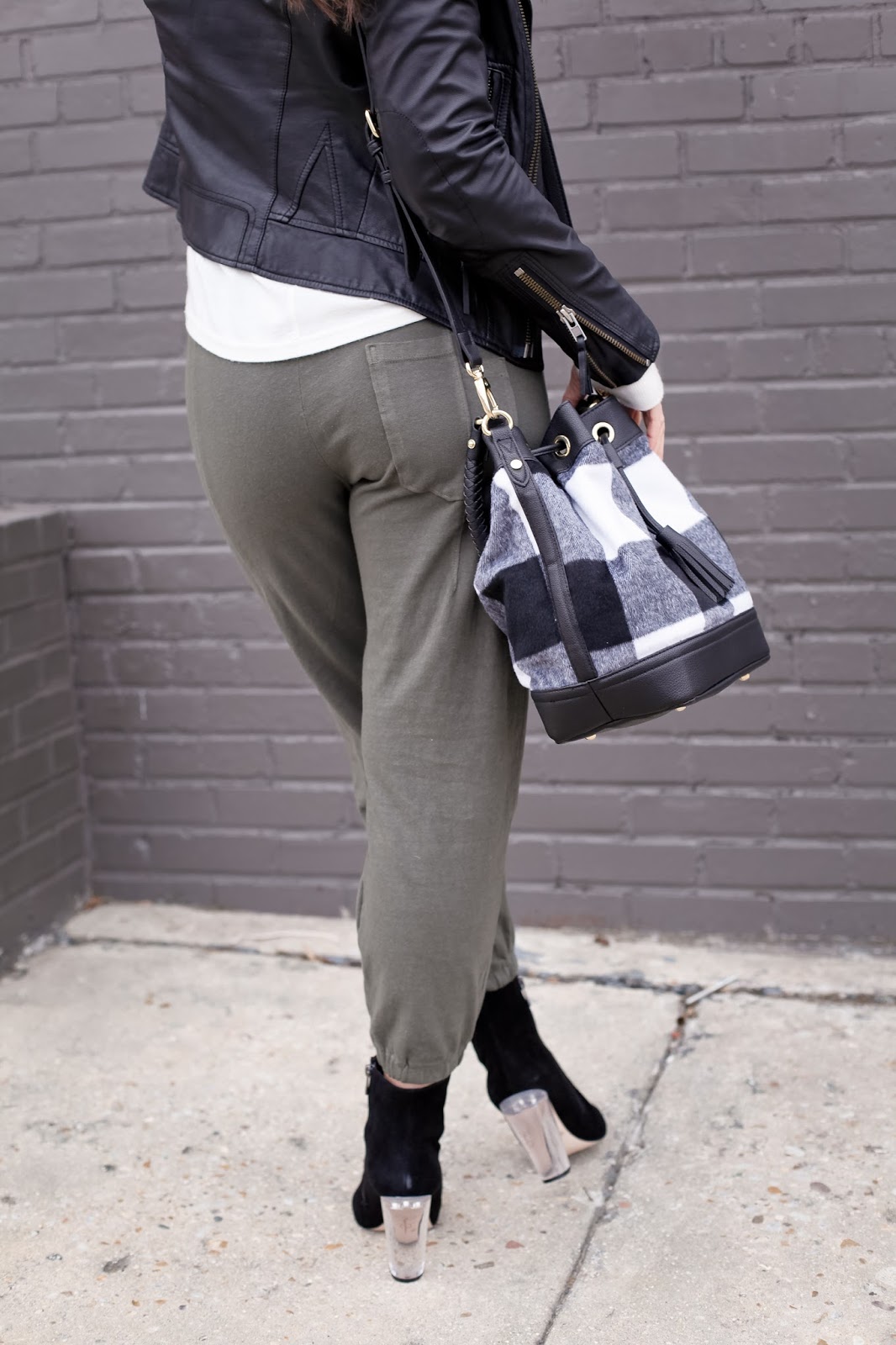 Back details. There is something about this back pocket that I love and of course this lucite heel!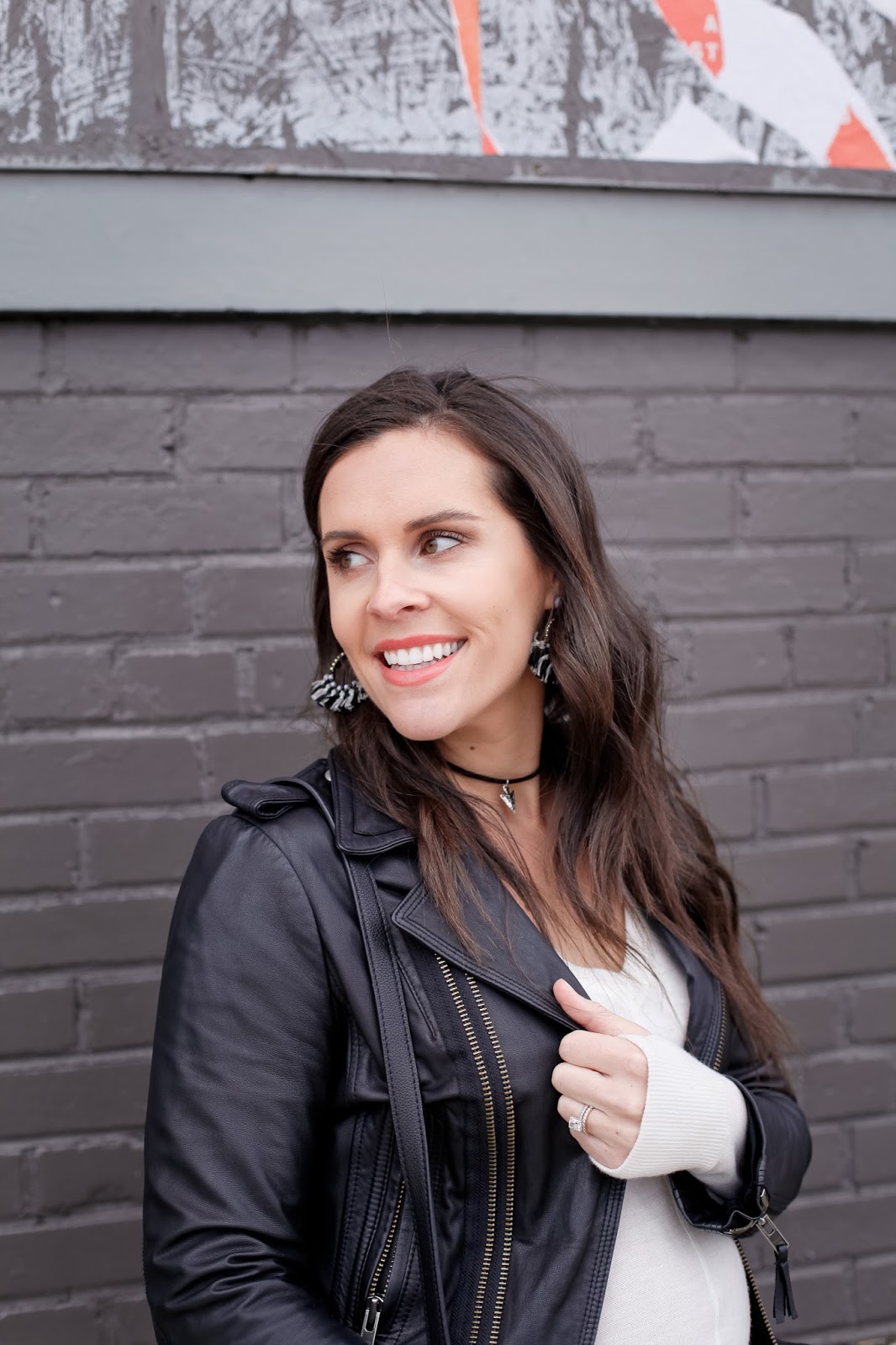 The Breakdown:
Until the weather warms up and I can wear loose dresses and knit skirts I am loving joggers! They have that great stretchy waistband and still fit my growing body! I have a number of joggers that are different styles and colors and I love dressing them up. The white sweater I'm wearing is very comfortable but I had to add this leather jacket as my structured piece to dress up the look and the heels help too. I could have worn this exactly outfit with black slides to the airport or out if Myles was with me.
How do you style your joggers? Comment below if you have any styling questions!
bag | Adam Lippes x Target
Live votre rêve!