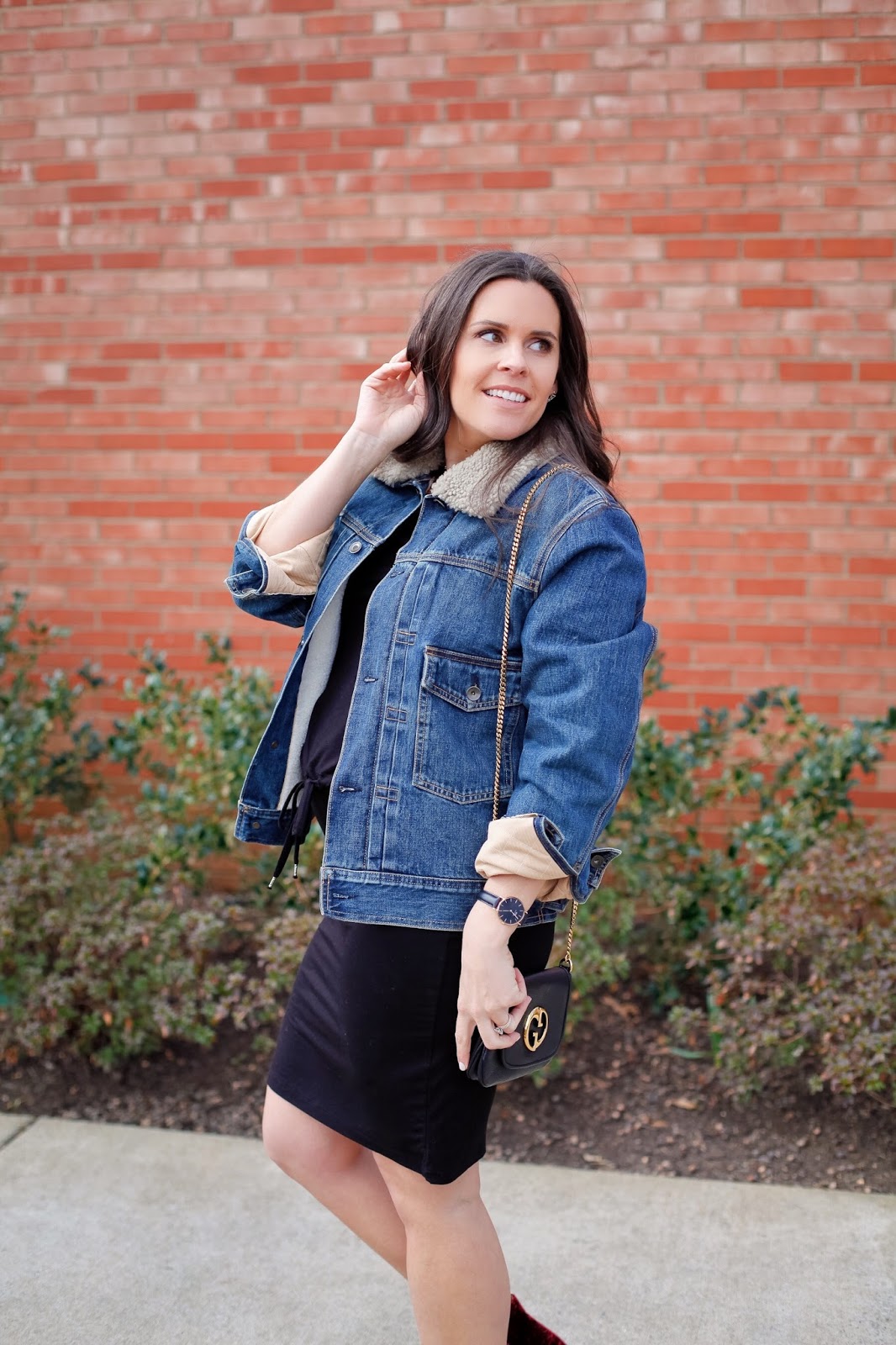 The title of this post is a little confusing. So let me explain. The reason I'm wearing a nursing dress is because it's maternity too. It has a little secret access point to make nursing a little more obscure. I also am a little bigger all over than I normally am and some of my jackets aren't comfortable so I've been looking at the other side of the closet for things to wear, like this awesome shearling denim jacket of my husbands.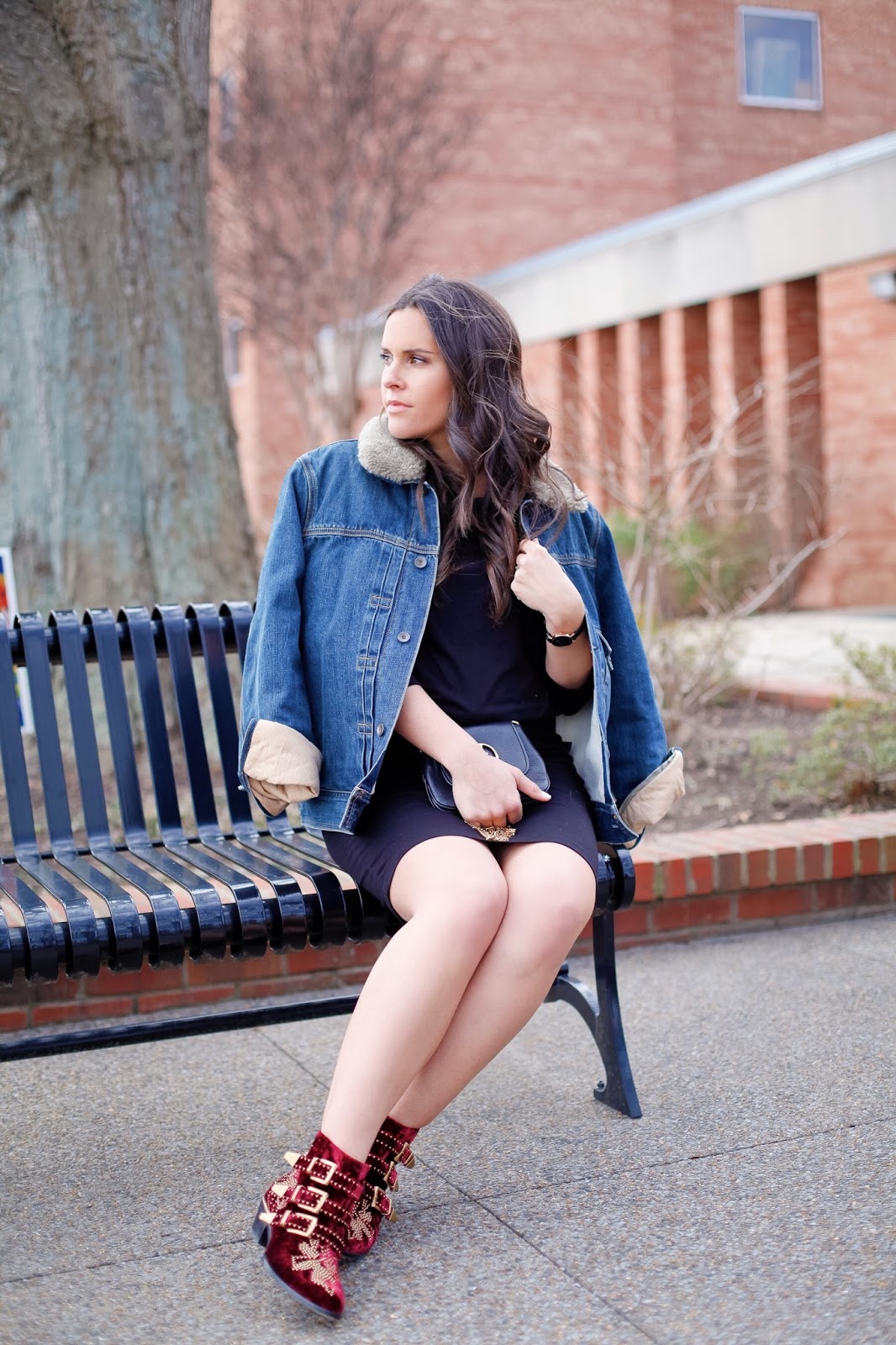 I splurged on these Chloe studded ankle boots and they were 50% off but I found an amzing
l

ook for less
that I'm so excited about and anyone who likes the shoes I'm wearing should buy these ones
here
!
 I've talked about borrowing clothes from my husbands side of the closet (
here
 and 
here
) and I'll briefly mention it again. Not only can you borrow clothes but accessories too. The other day I complimented my friend on her necklace and she told me it was her husbands and that the shirt she was wearing was actually his too! She was wearing it has a tunic with leggings and had her own jacket over it but it was super cute and a new outfit for her. I've borrowed a couple shirts from my husband but jackets are my favorite and maybe a sweater (especially during these pregnant days). The jackets and sweaters are a little big but oversized fashion has been having a moment. I make sure to wear something fitted so I'm not completely swallowed up by what I've borrowed.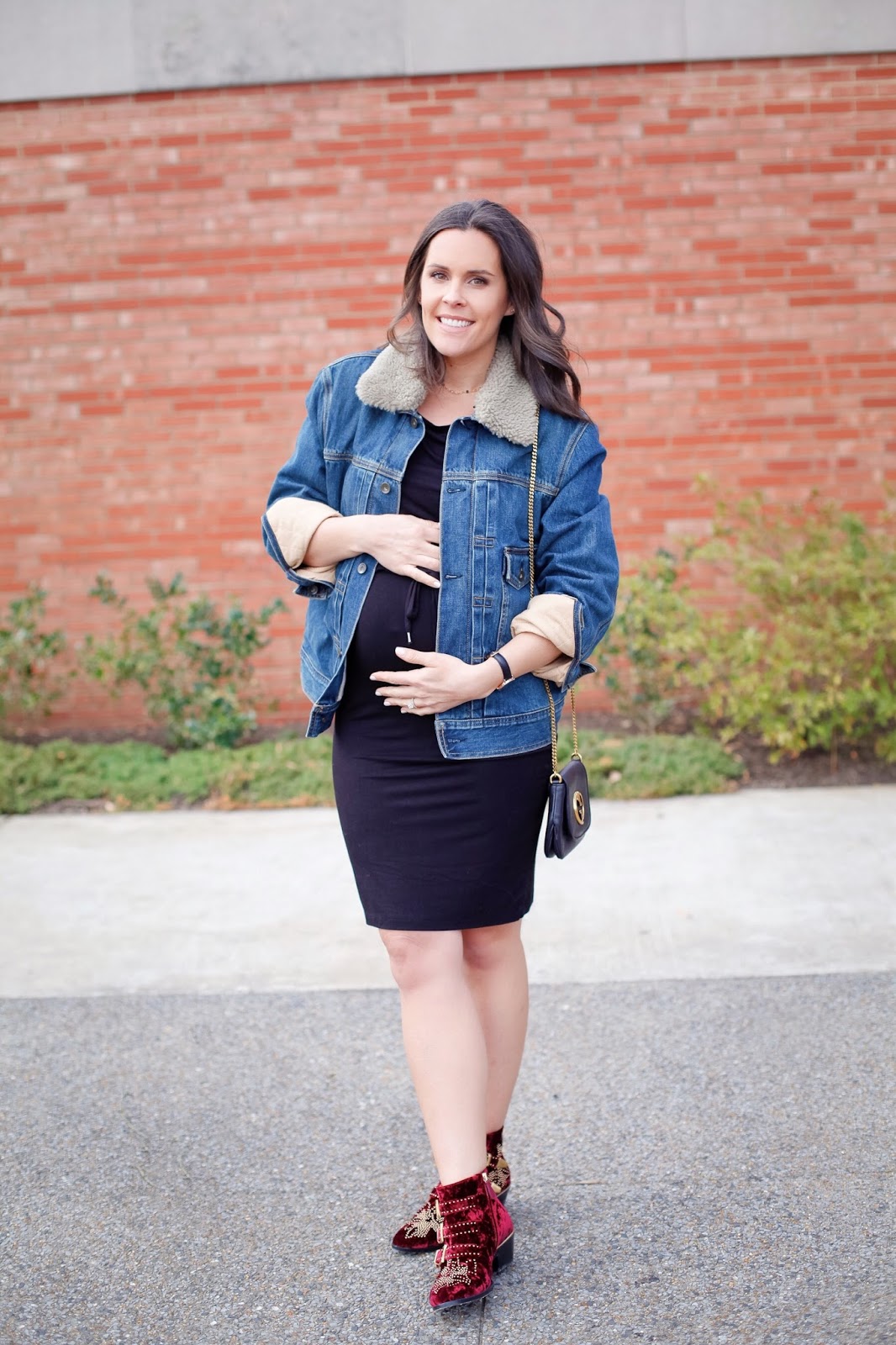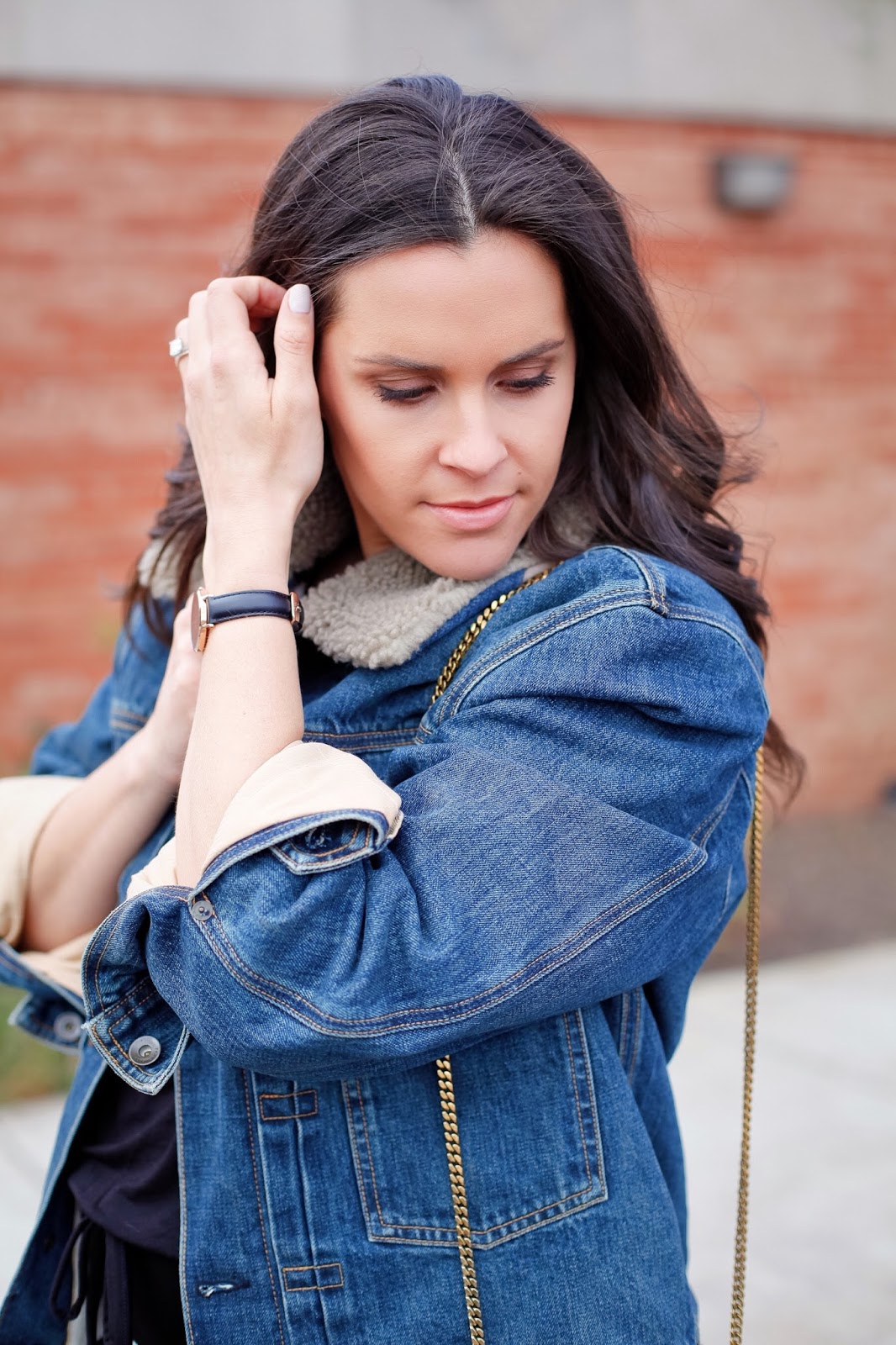 I also need to talk about dressing for the right season. It is finally March and the weather is starting to warm up but it is still technically winter and after wearing this dress I was reminded why I should have saved it for the spring… because I'm so pale!! Early March is my peak paleness because I've gone all winter with zero sun. Usually we go somewhere warm for a few days over President's weekend but we werne't able to go due to my husbands surgery he had. Everyone agrees they look a little better with some color, not much but just a little.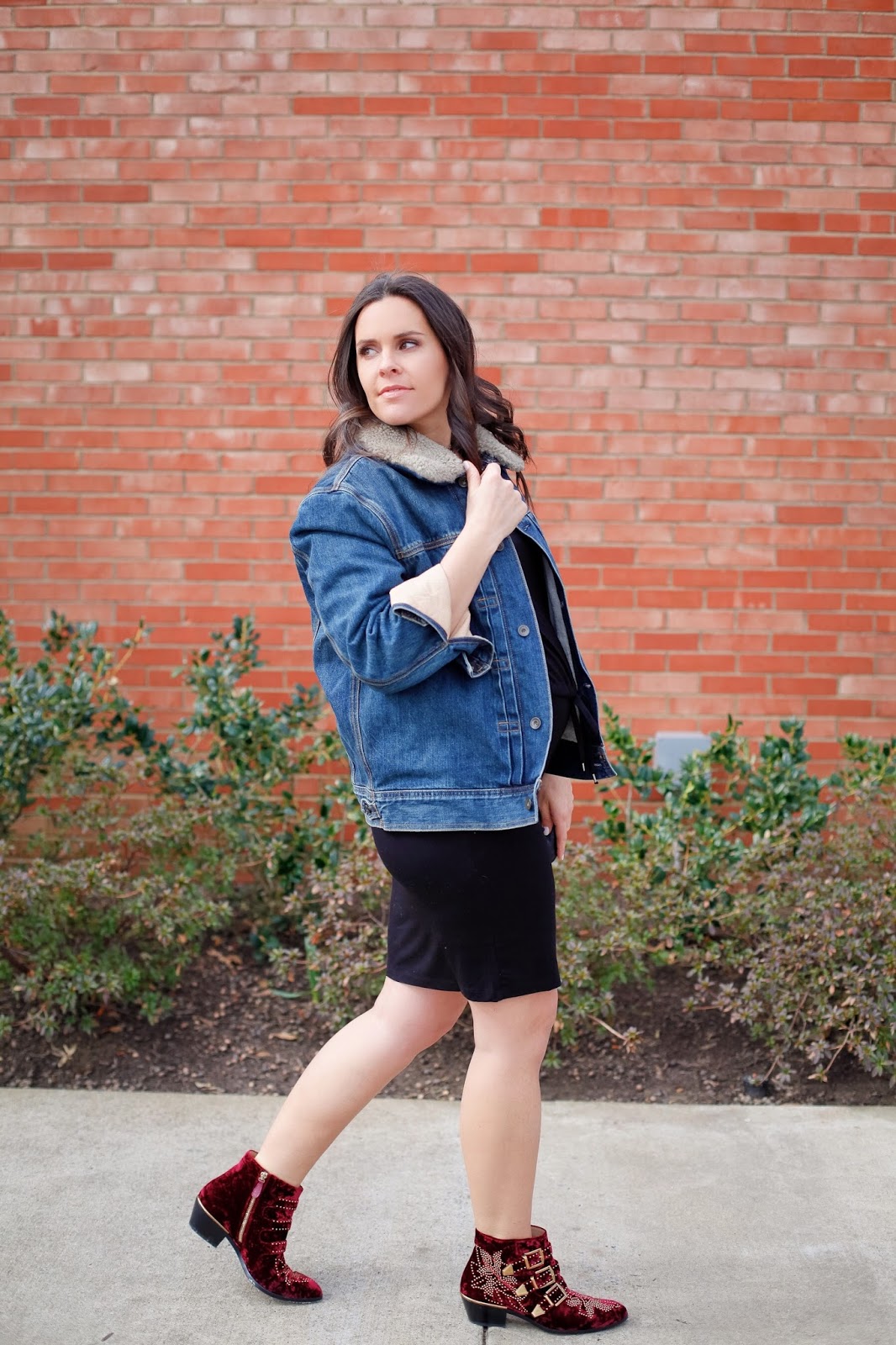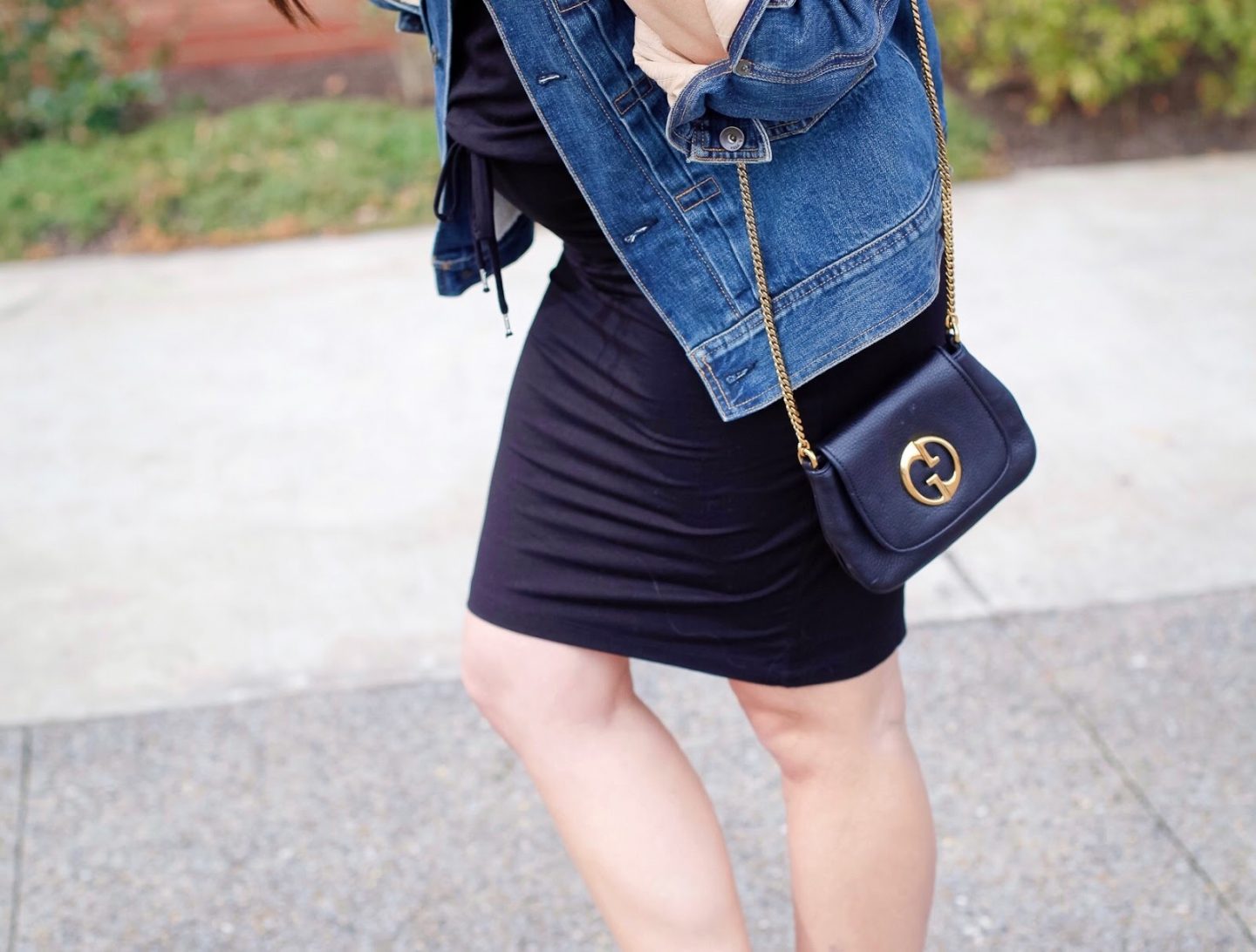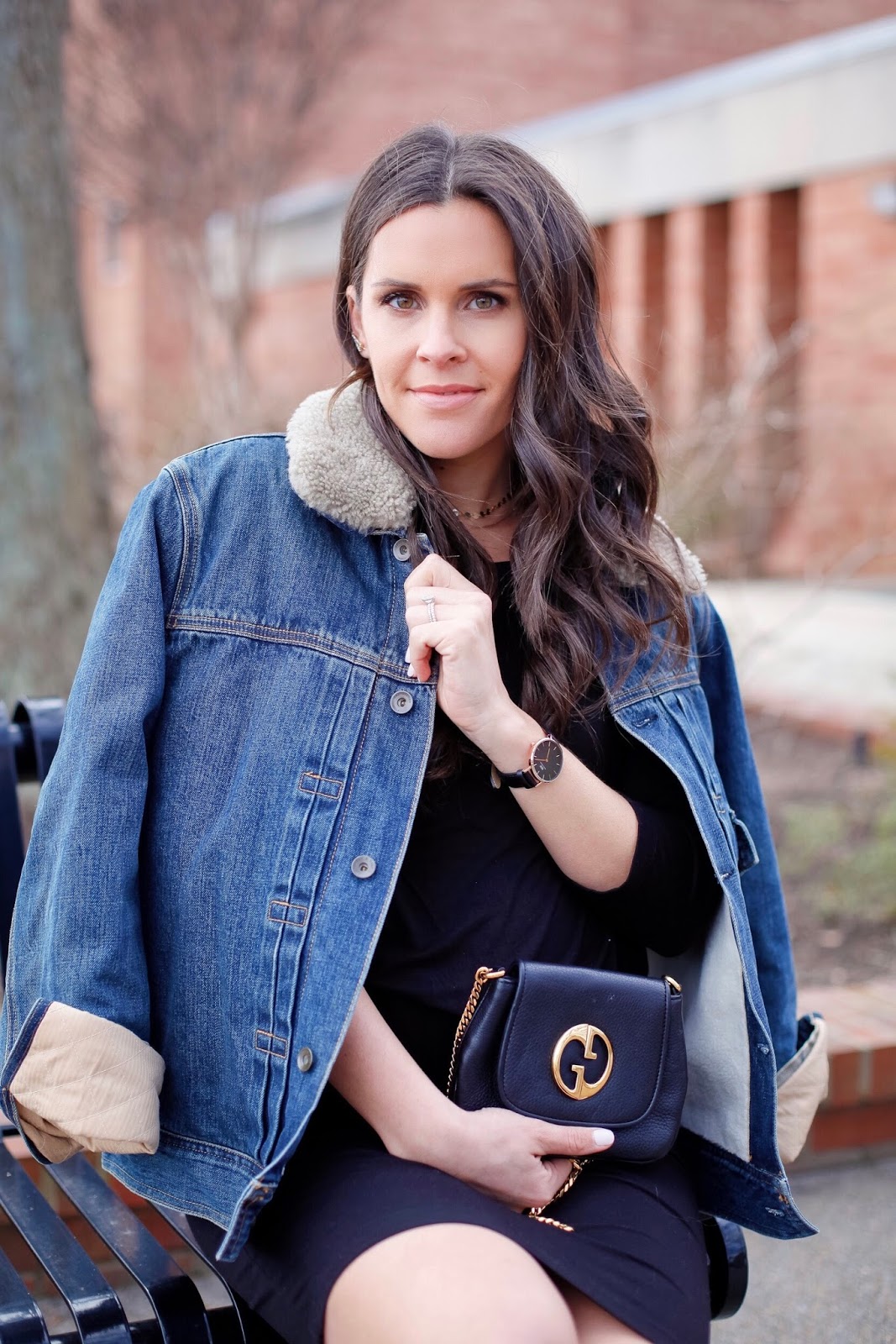 The Breakdown:
Although I'm complaining about this outfit because I'm showing so much skin on my legs and they are too pale to be seen in public I do think this is a great transition outfit. To keep the dress winter friendly I made sure to wear these velvet studded booties and tossed on a shearling jacket. The dress I'm wearing can be worn for any season depending on how you style it. I suppose in the west coast this outfit would be accepted easier because it's always a little warm and sunny but still technically winter which would solve my paleness problem and the warm winter days. When it comes down to it I should have got a spray tan before I decided to wear this!
*You can receive 15% off a Daniel Wellington watch with code LIVINGLEREVE

Live votre rêve!