Every blogger is different on how they develop their content. Some bloggers are super organized and have content set up months in advanced and others may shoot their looks daily. I find myself somewhere in the middle. I have learned a few things over the years also. Kim, the blogger of
KP Fusion
, has been shooting my outfits the past year and has started her own
YouTube channel
. She recently shared this video of our last shoot together which inspired me to share with you guys what goes on!
First, I will explain the process before the actual shoot, which is what you see in the video. You also see all the walks, turns and hair flips! Then, I'll explain how I used to do it! If there are any pro bloggers out there that have better advice and a more efficient way please comment below!
Oh, before I start explaining things I want to let you guys I used to be mortified to get my picture taken in public! I would only have my friends or family shoot be where there weren't people walking by and there was no traffic. I was so embarrassed. I still feel a little silly today but I am much more comfortable.
Living LeReve circa 2018
Prepare to shoot 3-4 looks at a time. It took me a few months to learn that bloggers shoot multiple looks at once, that way they have content for a week or so. You can buy new clothes or borrow clothes from stores and shoot it all at once. I shoot for an hour, sometimes a little over and I get 4 outfits in. I like to change my hair or lip color with my outfits so everything looks a little different.
While at home I try on all sorts of clothing pieces and accessories, mixing and matching until I find the perfect outfit to shoot. I like to take pictures of what my final outfit is to send to my photographer to give her an idea of the vibe so she can help pick out locations. Bloggers have the final say in everything but the photographers have that special eye and I like to have their opinion on location.
I try to be as organized as possible so no time is wasted during the shoot. I have each outfit grouped together (pants, top, jacket, shoes, accessories, lip color) so when it's time for the next outfit everything I need is all together in its own pile. To be honest, not every shoot am I on top of it. Sometimes I just have a bag of jewelry that ends up tangled together which takes up more time sorting than I prefer or all of my shoes will be in a pile in the front seat. Shoots are different if I'm wearing my own clothes or if I am borrowing from a store or brand. There is more time that goes into the shoot if you are borrowing because you need to make sure every piece is returned exactly how you got it, shoes must be taped, tags must be hidden during the photos but not destroyed, garments must be placed on the hangers and neatly put back in their garment bags. This is when the stylist in me really takes over and I need time to prepare and get organized.
Park in a discrete spot. This is where the not-so-glamorous part really comes into play. Most of the time I'm changing from one look to the next in my car. Once I did a shoot in NYC and the photographer and a pop up tent and after one outfit she popped this tent opened and I changed right there in it. I felt super weird but I know I'm not the first or only person to do that and I had to keep reminding myself of that. I don't mind doing it but you do need to watch out for your surroundings and if anyone might be walking by. Some shoot locations will have a restroom available but more times than now I prefer my car. After the shoot is over my looks like a closet bomb went off in it. Nothing is on hangers, garments are tossed over the seats, shoes are everywhere, makeup is spilled and bags are tossed around.
Out of that video came these photos and posts.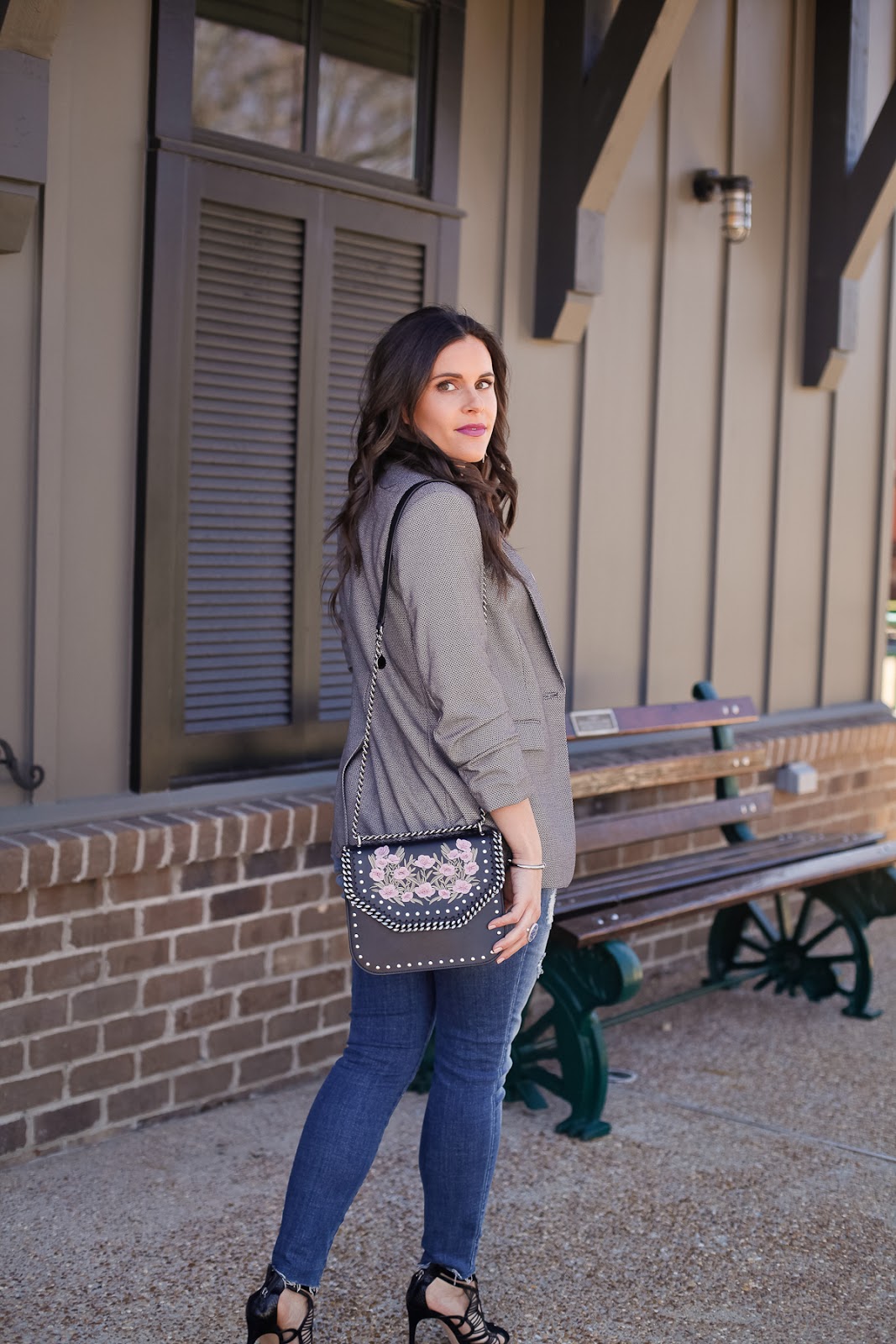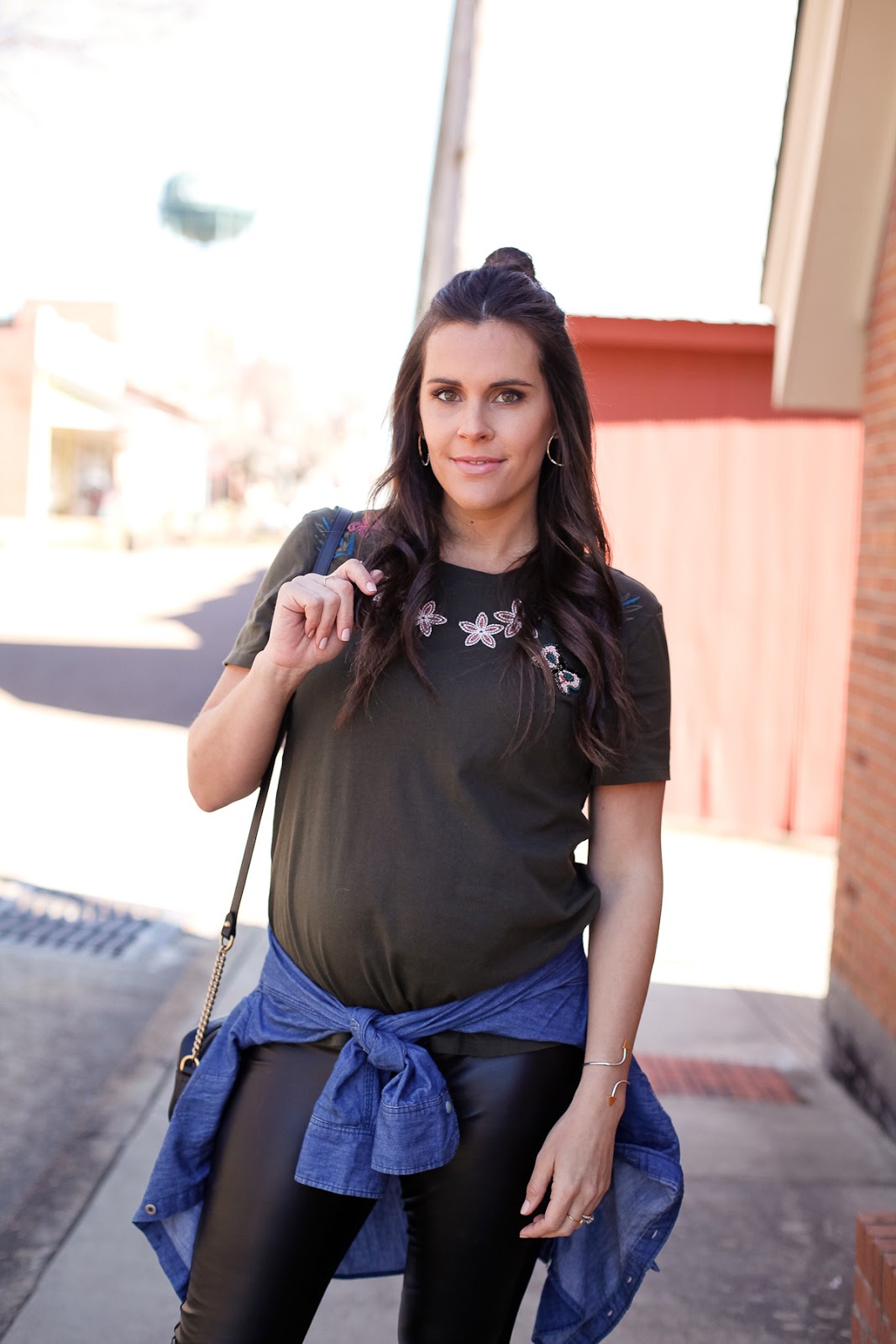 Living LeReve circa 2015
I wasn't nearly as prepared to start blogging when I did as bloggers are today. Anyone who asks me about starting a blog today I suggest they have 8-10 posts so when they launch their site the readers have something to look at. I created my website and had no content for a while, I would maybe post once or twice a month. Anytime I would go somewhere and dressed in an outfit I felt was blog worthy I would set up my phone on the timer and snap a few pictures of myself. If I were lucky, I had a friend to do the deed for me (thank you Ailsa!) . The quality and lighting wasn't that great but I was a beginner and had no budget. After a few months of doing that I read on a fashion bloggers site that she had just finished shooting 4 looks for blog content. That's when I realized how things are really done, thank you
Something Navy
!
I interviewed a few photographers and clicked with
Lindsey Lissau
(
here
is my first outfit I ever shot with her). She eventually moved but luckily we still keep in touch and I had gotten to know a handful of other photographers from other shoots and collaborations. I still have a friend or family member shoot an occasional outfit and I mix that in with the professional shots!
I hope you found this useful if you are interested in starting a blog. Sorry this post is so wordy and not many photos. For those of you who already blog I hope you didn't find this too boring since you already know!