Flowers are officially blooming and I'm stocking my wardrobe up with floral prints. The first day of spring was Tuesday and in Memphis it was a dreary, cold and rainy day. I know spring is a mix of rain and sunshine but I'm so ready for the warmth to be here for good!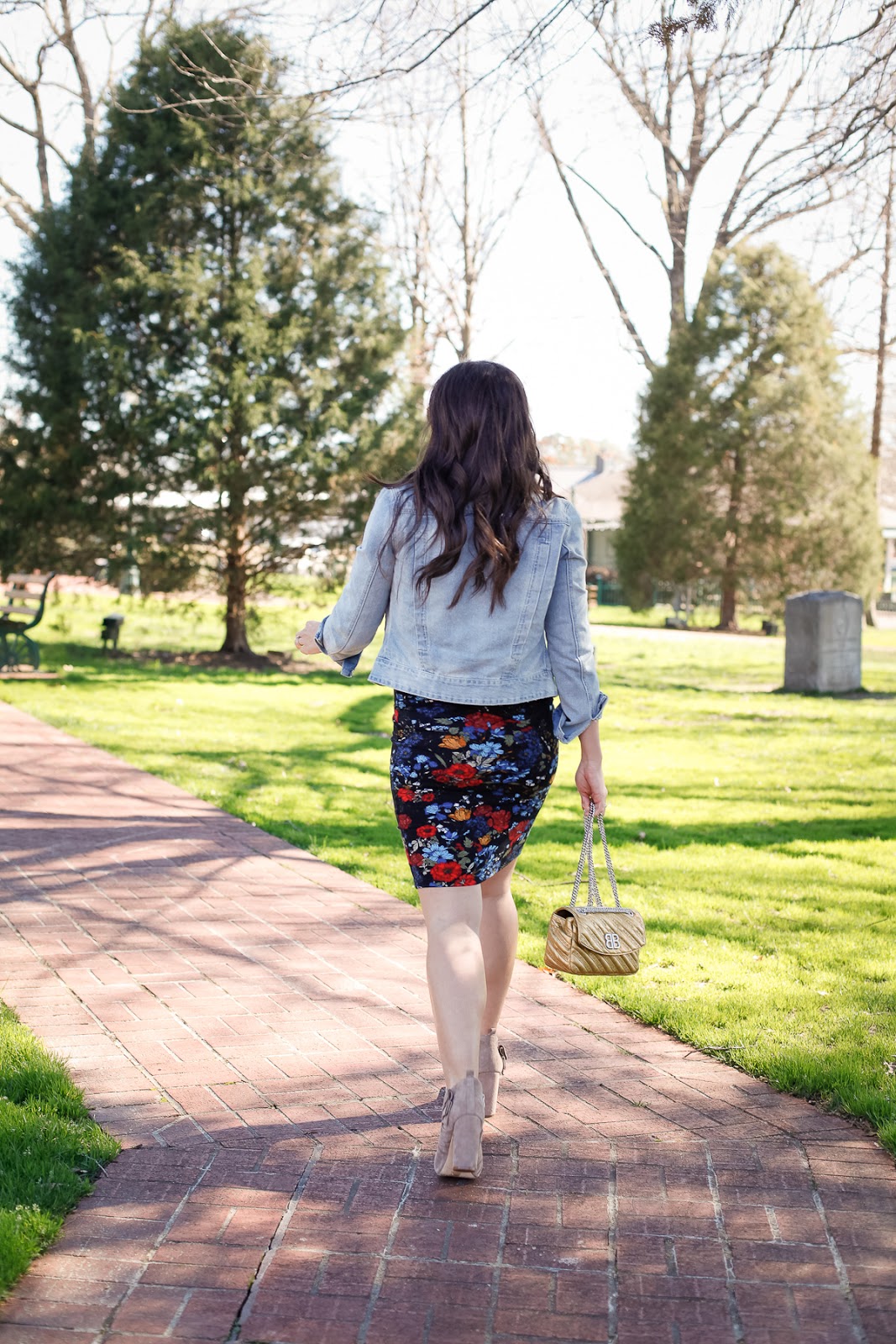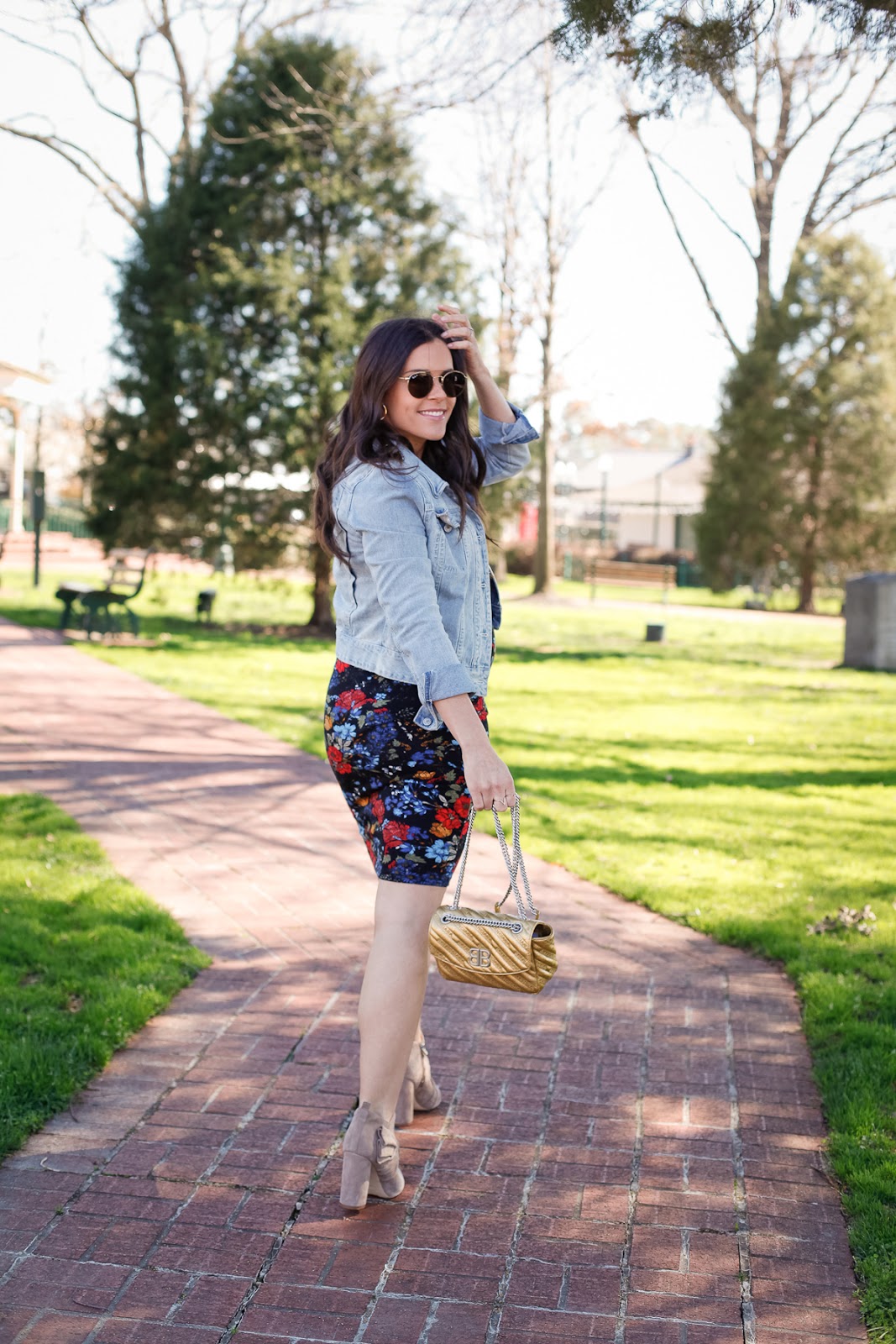 I'm so ready for warmer weather that today I bought a few indoor plants, potted them and scattered them around the house. I usually do my outdoor flowers in the middle or end of April but I think my belly will be too big for that this year.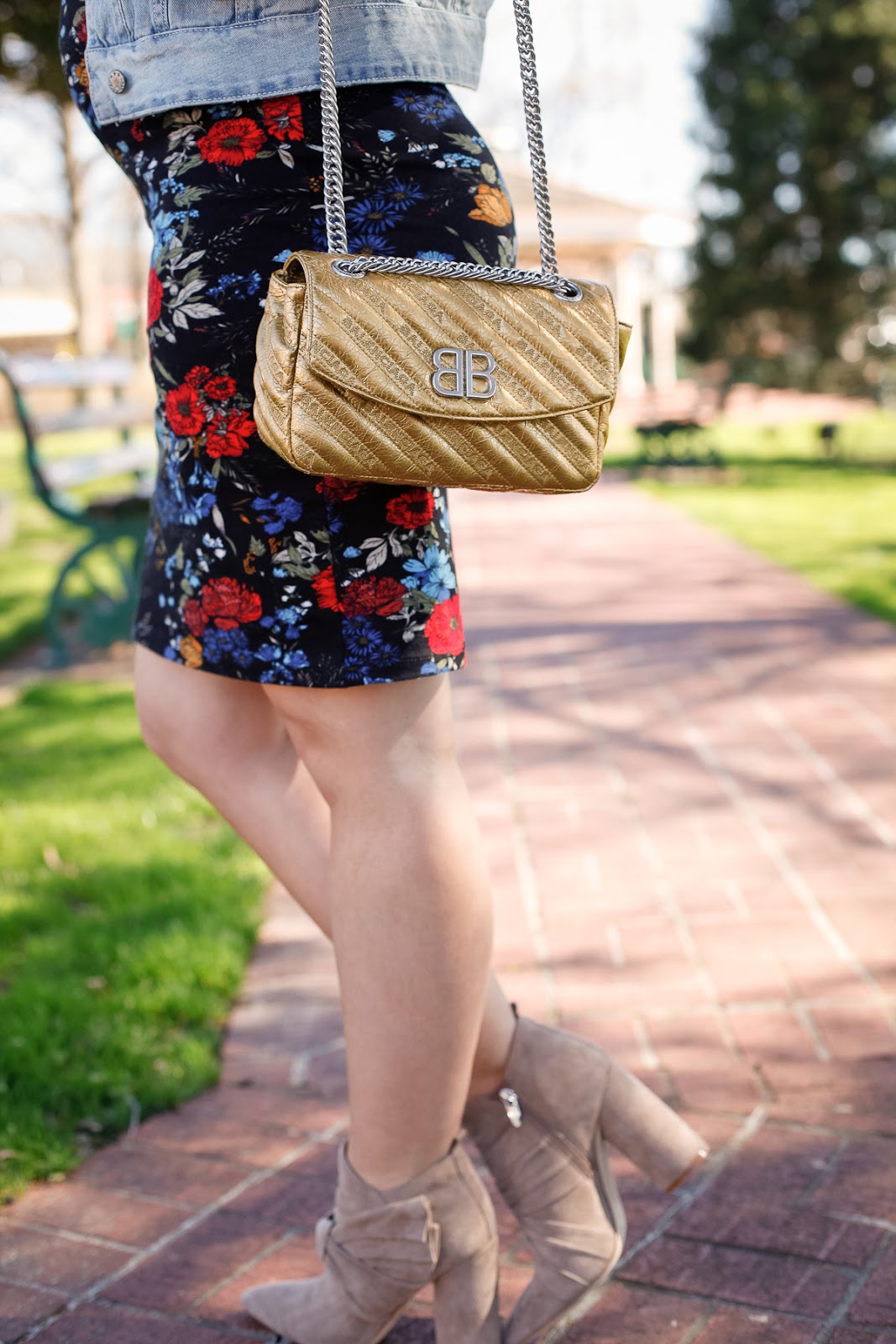 Still having to wear my suede booties because it isn't quite warm enough to go full on spring style with sandals and a short dress.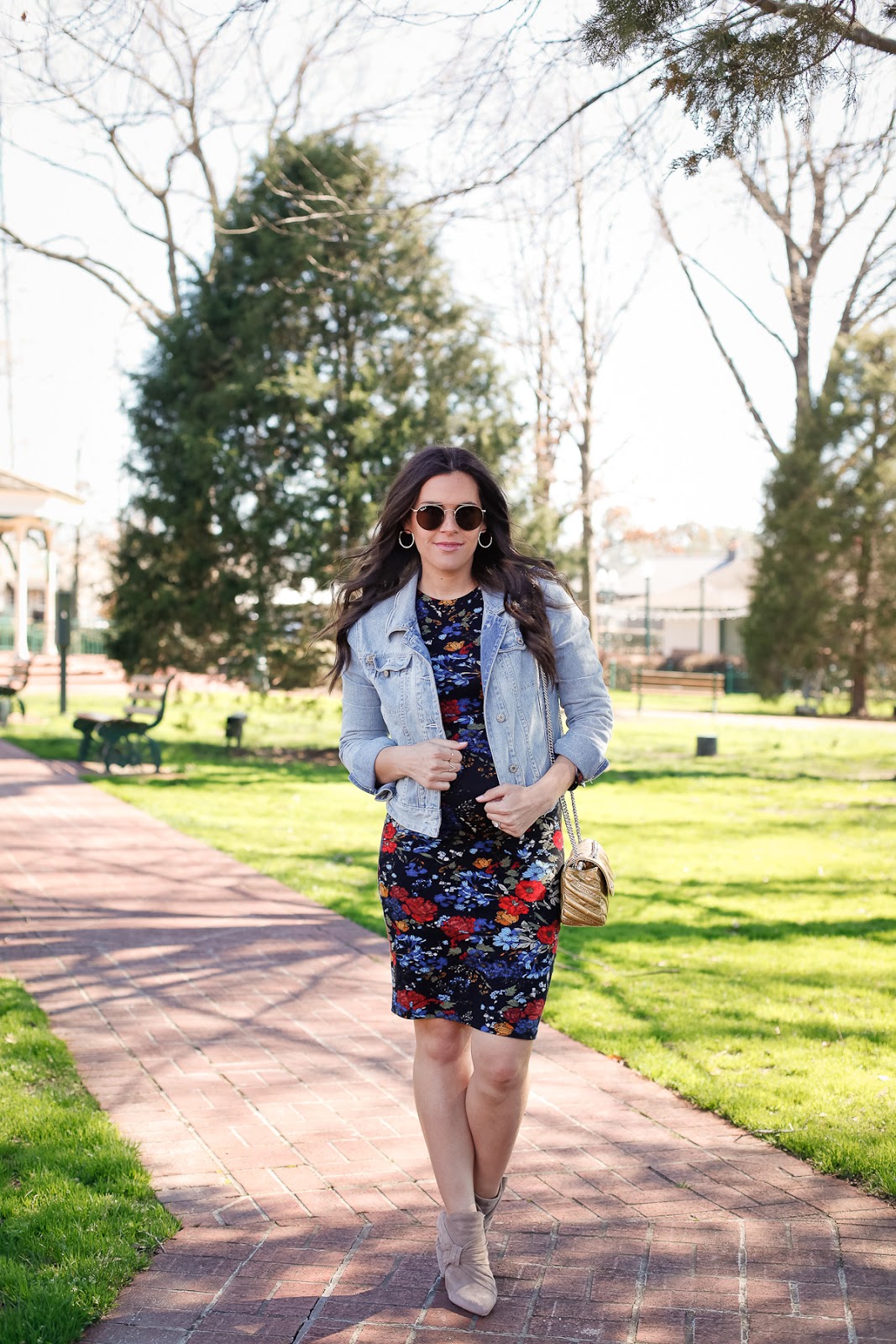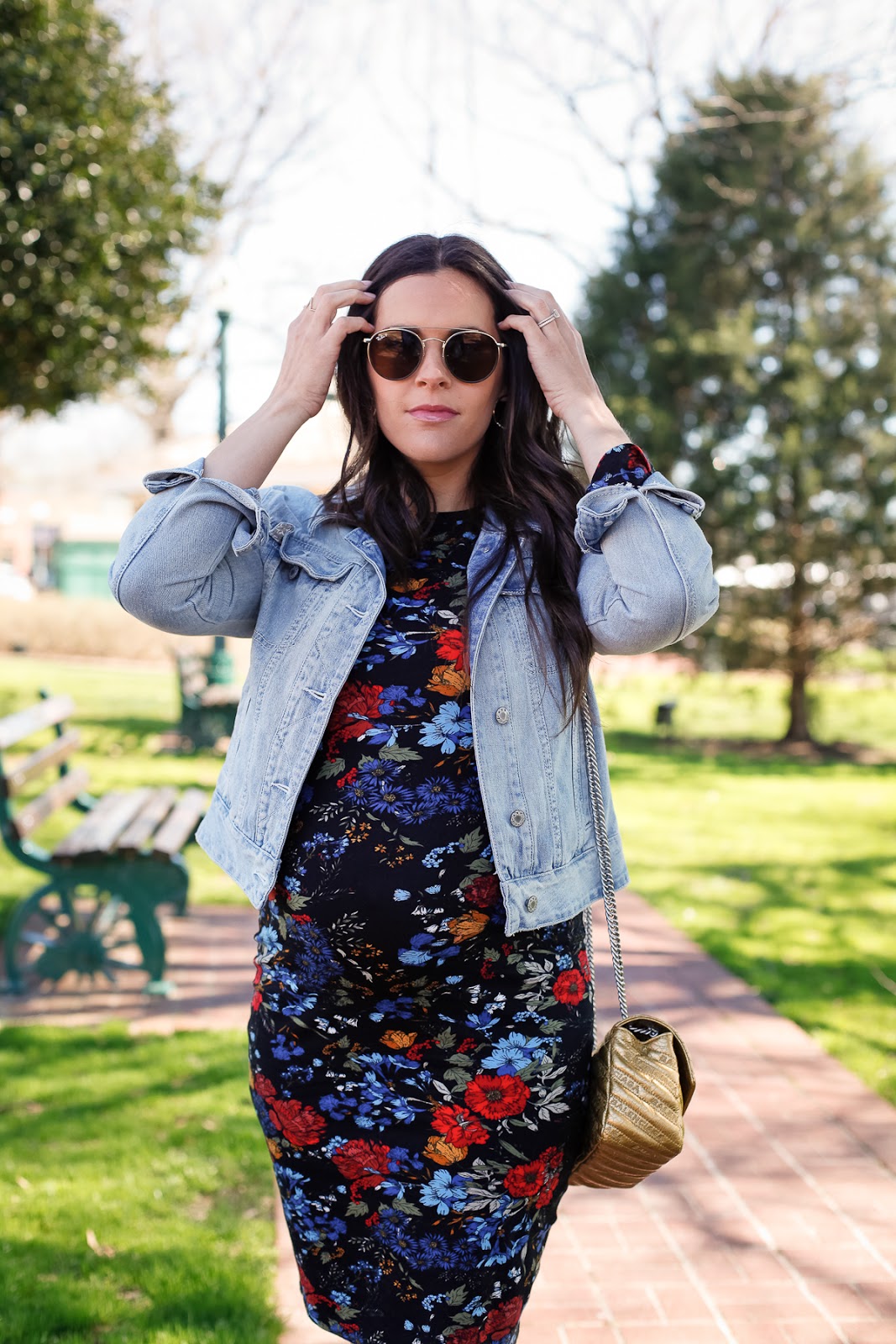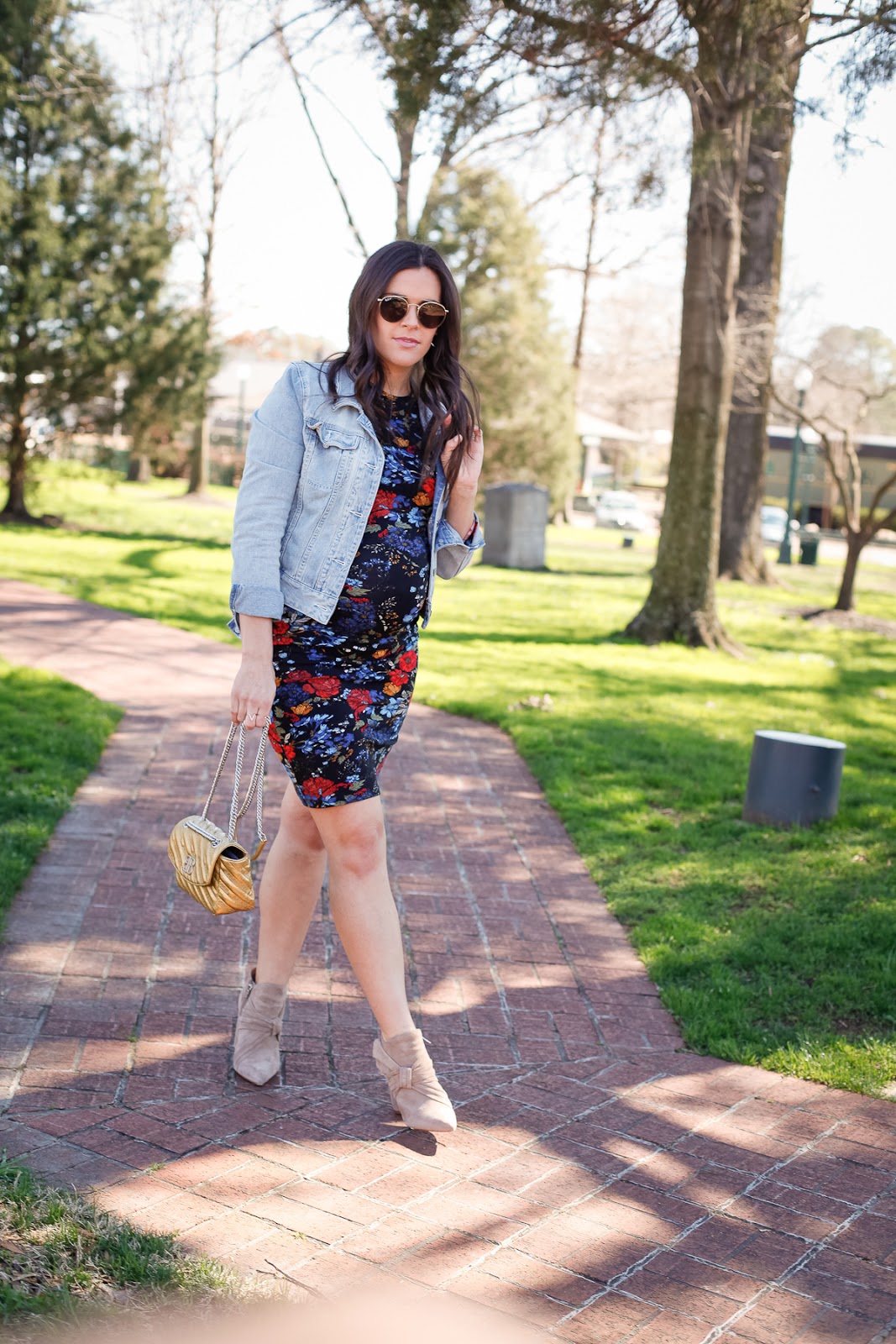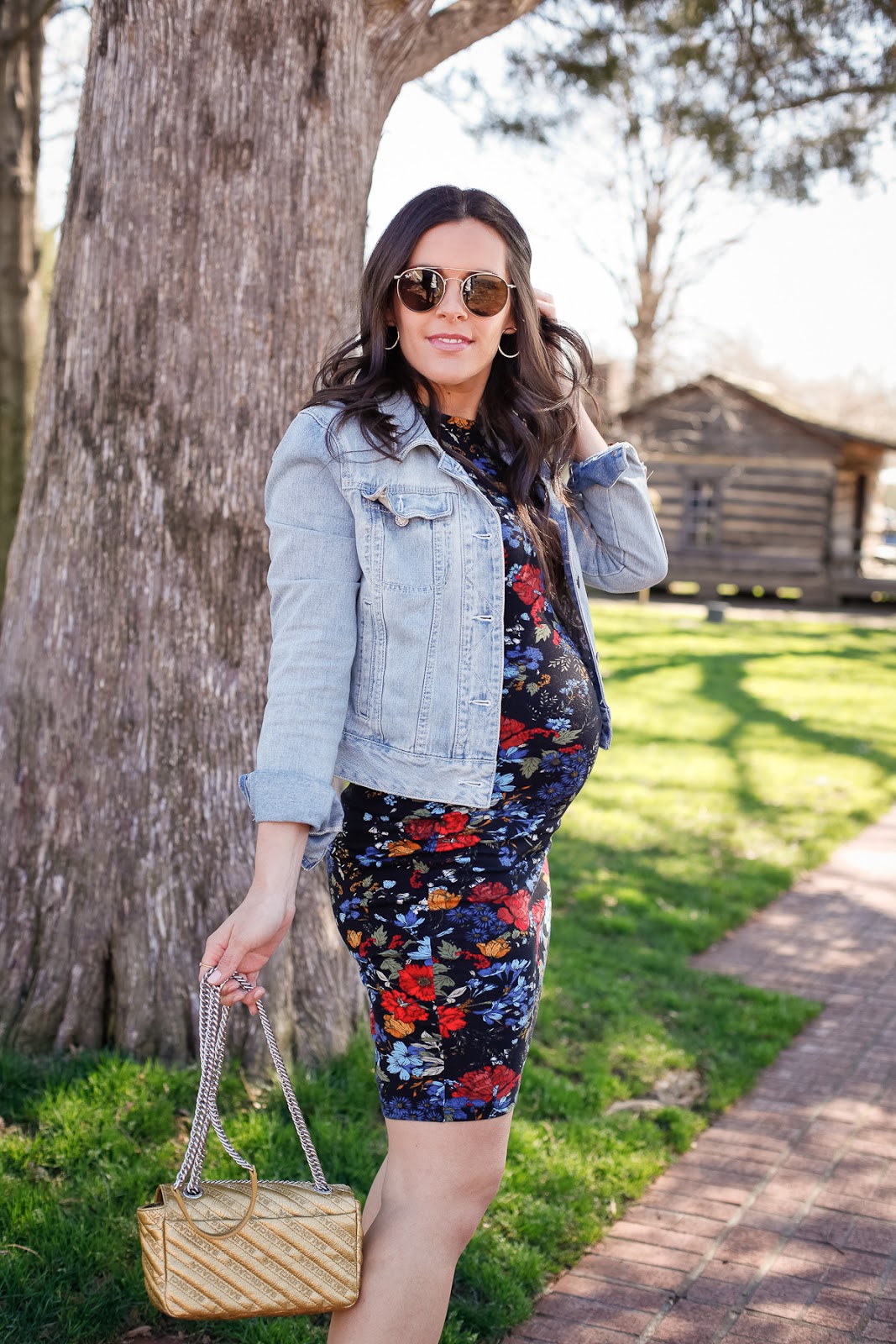 The Breakdown:
 You may have seen I wore a black fitted dress with flowers on it for my baby shower earlier this week. I'm realizing fitted dresses are very comfortable right now and will it me post baby too. Fitted dresses can show off a little too much especially when I have a large bump growing in the front and all my other bumps are growing a little also. Adding a jacket helps balance out the look and is handy when the temperature drops at night. When the weather is warmer I'll wear this dress with flat sandals and a cropped denim vest.
dress | H&M (designer version
here
)
Live votre rêve!