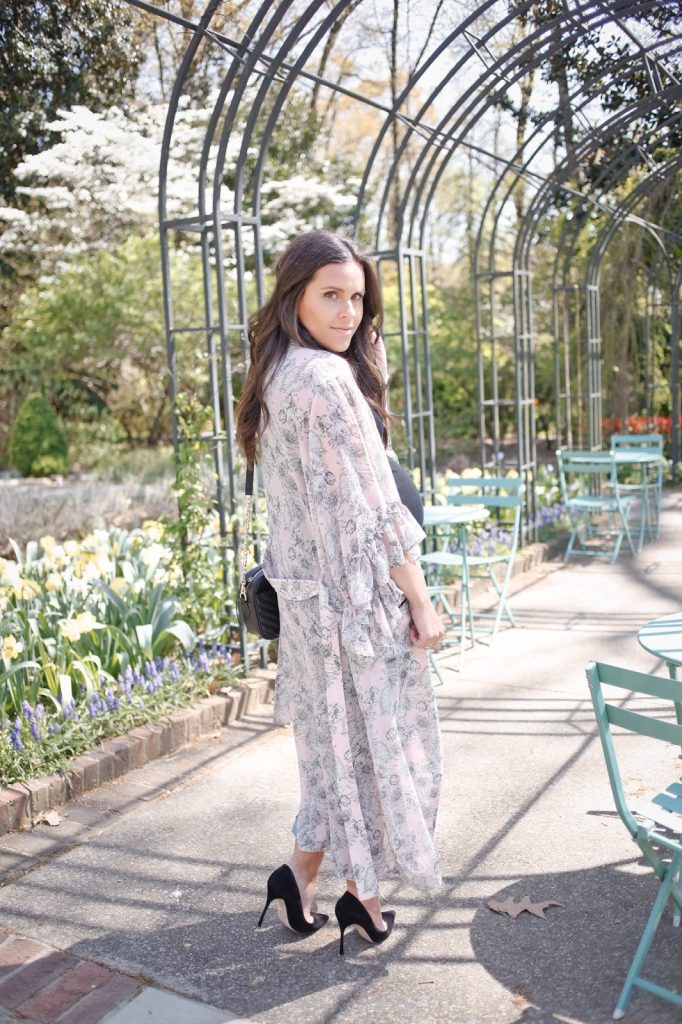 Kimono's and jackets have been very popular for me this season. I love that I can order my normal size and it will fit now and after I have the baby. I hate to purchase maternity clothes this far in my pregnancy because I only have one month left and that would be a waste. Therefore, I am repeating my maternity jeans over and over, wearing stretchy tanks and dresses and throwing on a blazer or kimono to pull the look together. If it ever gets warm enough I'll wear my stretchy maxi dresses!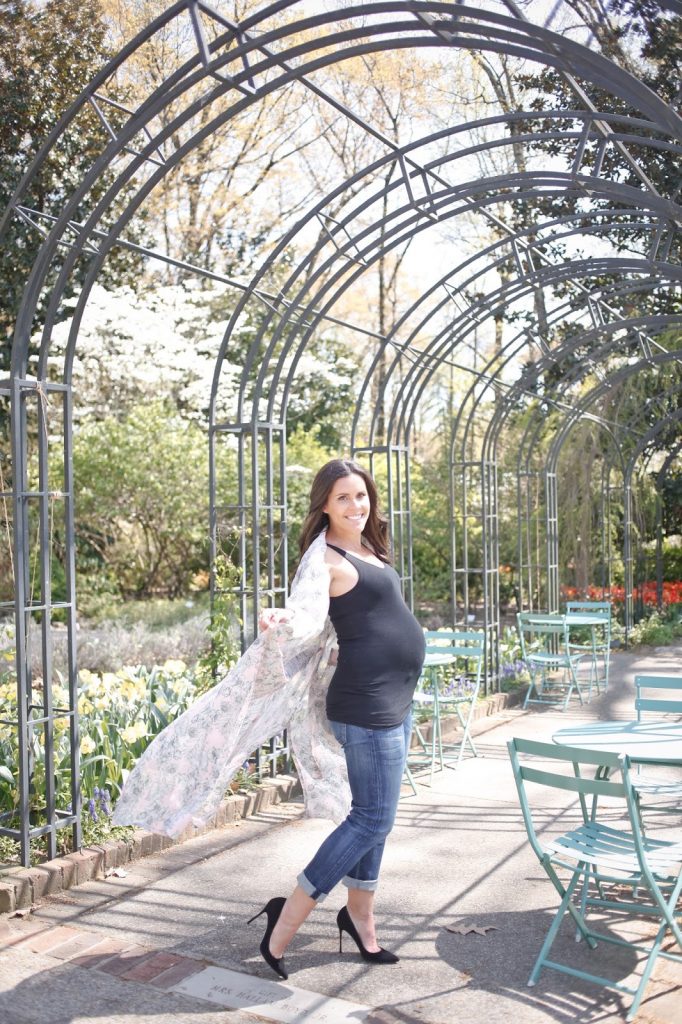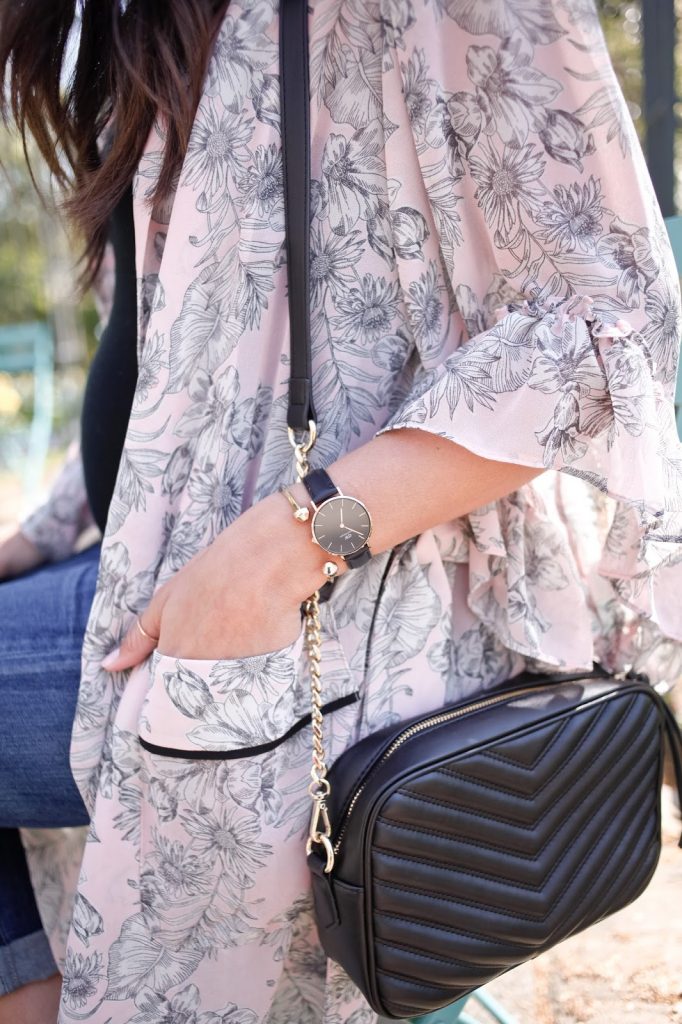 You can get 15% off a Daniel Wellington watch using code LIVINGLEREVE. My favorite look for less
bag
(under $50) is now available in red, pink and gray.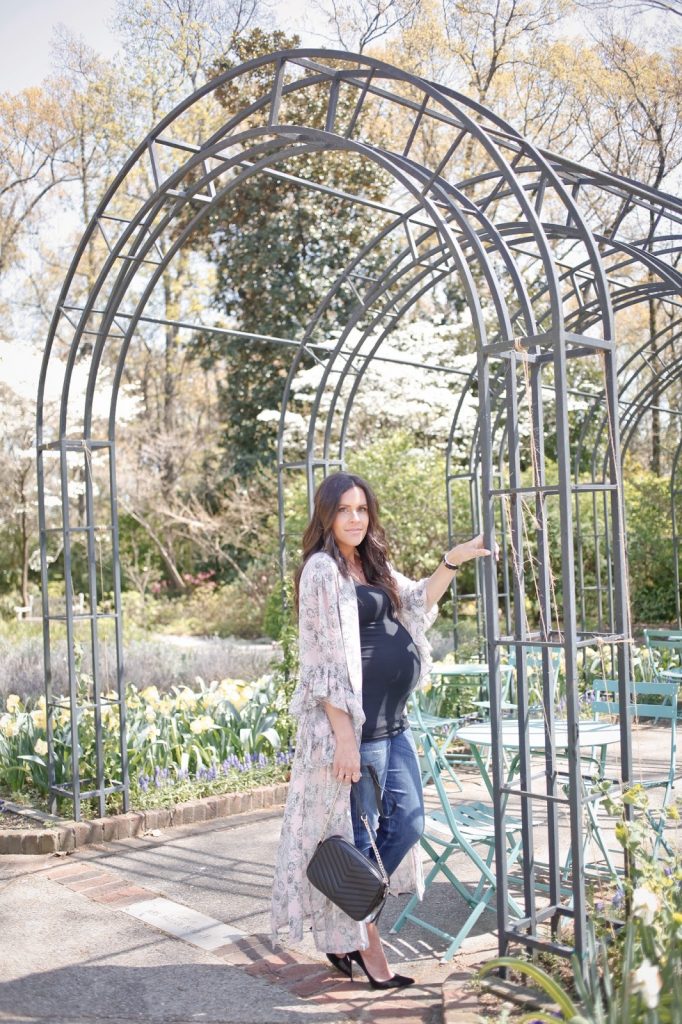 This kimono can be styled in so many different ways. I chose a lot of dark accessories which isn't very spring like but takes on a more classy vibe. This kimono can definitely be worn with cut off shorts, a white tee and flats or sneakers for a causal take. The tank I am wearing is a maternity tank from H&M that I order early on in my pregnancy, my jeans are also maternity and I just got them! Citizens of humanity was kind enough to send me a pair of their maternity jeans. You know I love my Target maternity jeans but having a better quality designer denim is really nice, I have to admit. This pair has elastic panel inserts at the waist and a straight leg. I needed to cuff them, like I do most of my jeans, but they fit like a glove and I ordered my normal denim size.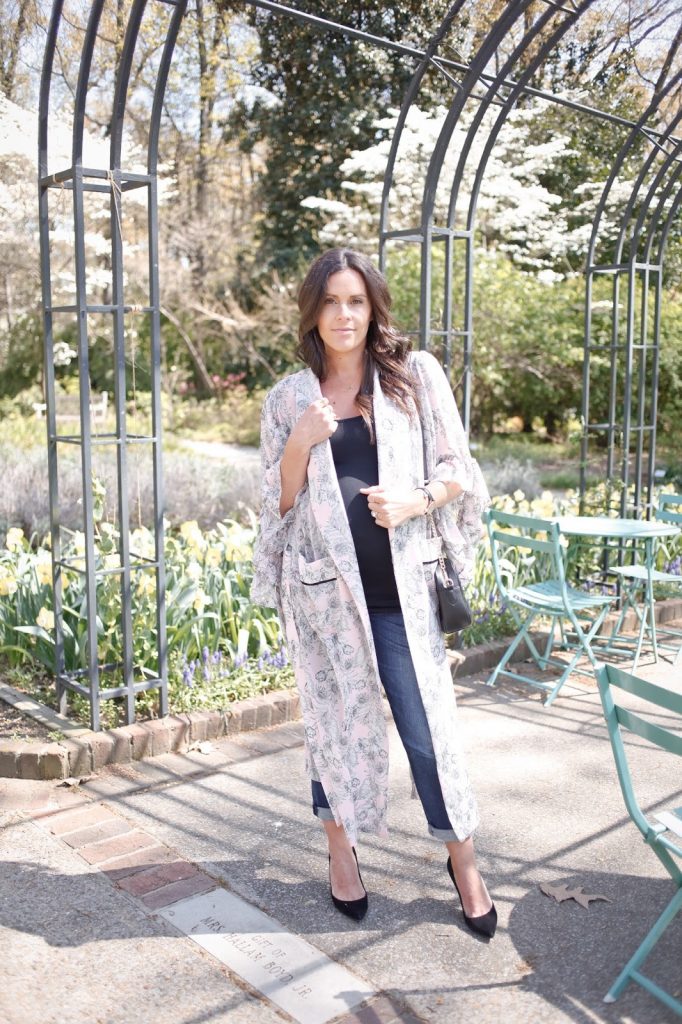 I found a pretty similar look for less
here
and it's under $30!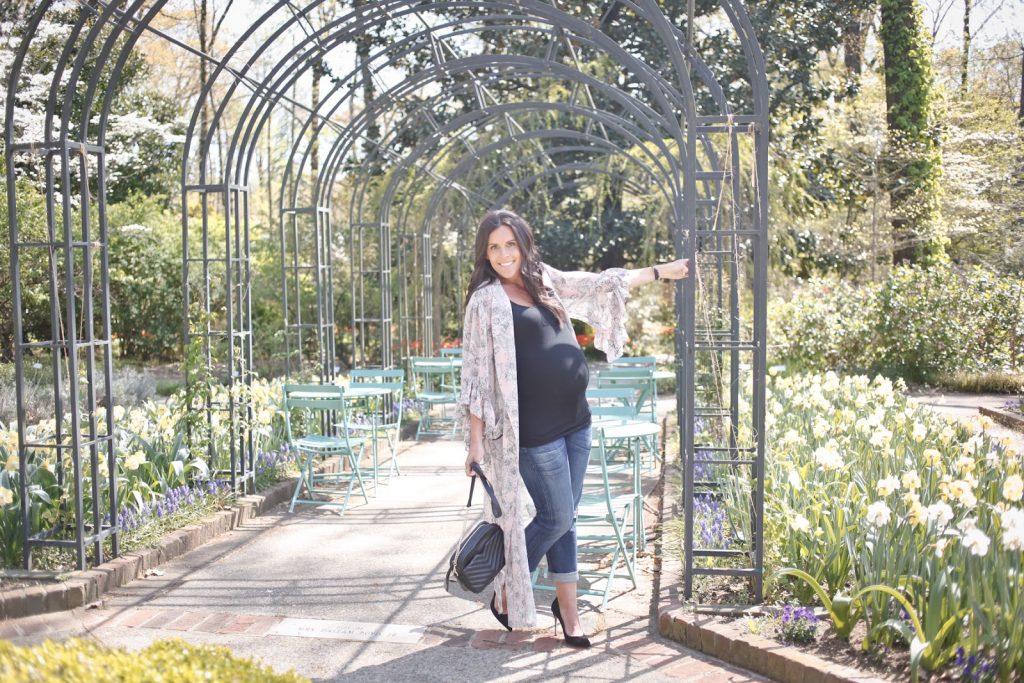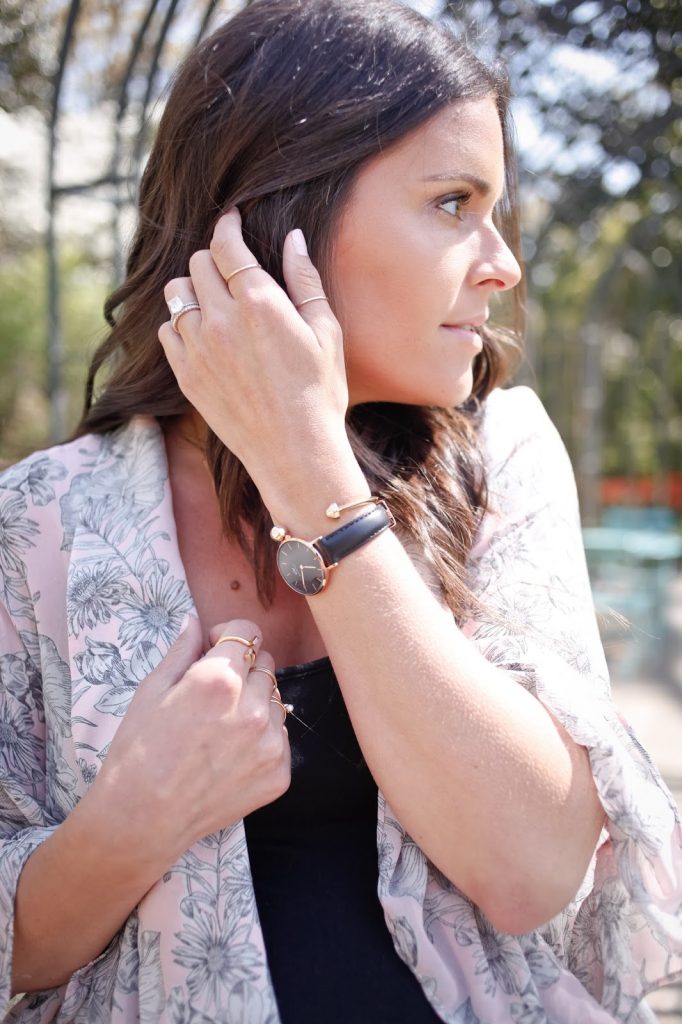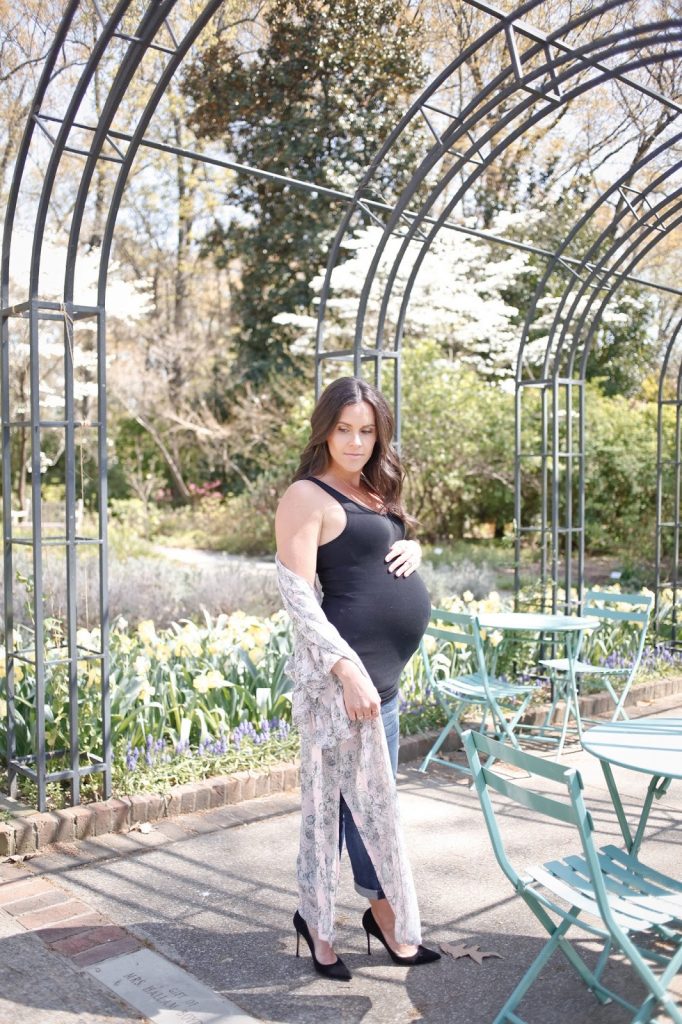 The Breakdown:
Maternity jeans and knit dresses are my basics right now. I start with those since that is what fits and start styling the rest of my outfit from there. I was debating between shades of white or black with this floral kimono and black seemed right for the day. It was sunny and beautiful but was actually quite chilly. Spring, where are you! This kimono will be equally cute in the middle of summer over shorts and a tee, a dress or even a swimsuit!kimono | MISA Los Angeles '
Amina Kimono
'
tank | H&M '
Maternity Tank
'
shoes | Steve Madden 'Daisie Stiletto Pumps'
watch | Daniel Wellington (get 15% off with code LIVINGLEREVE)
bag | Express 'Quilted Camera Bag'

JavaScript is currently disabled in this browser. Reactivate it to view this content.