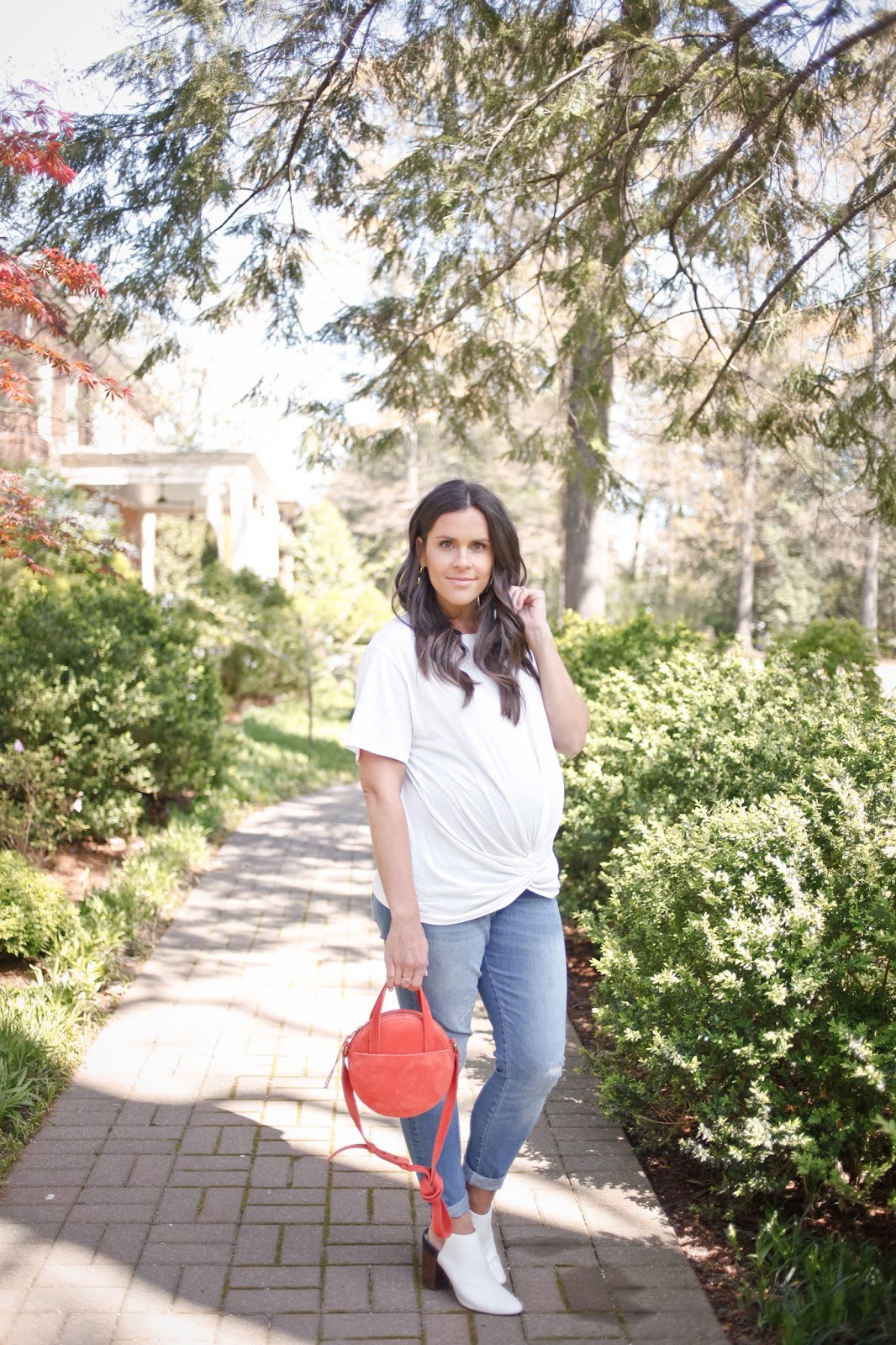 I've worn this shirt three times since I opened it out of the box which was only a week ago! I love the twist knot in the front and it fits perfectly over my bump. This shirt isn't maternity so I wasn't sure if it would work perfectly or be a disaster. I did size up but I plan on ordering the other colors in my normal size for post baby, I'm going to wait and see if they go on sale first!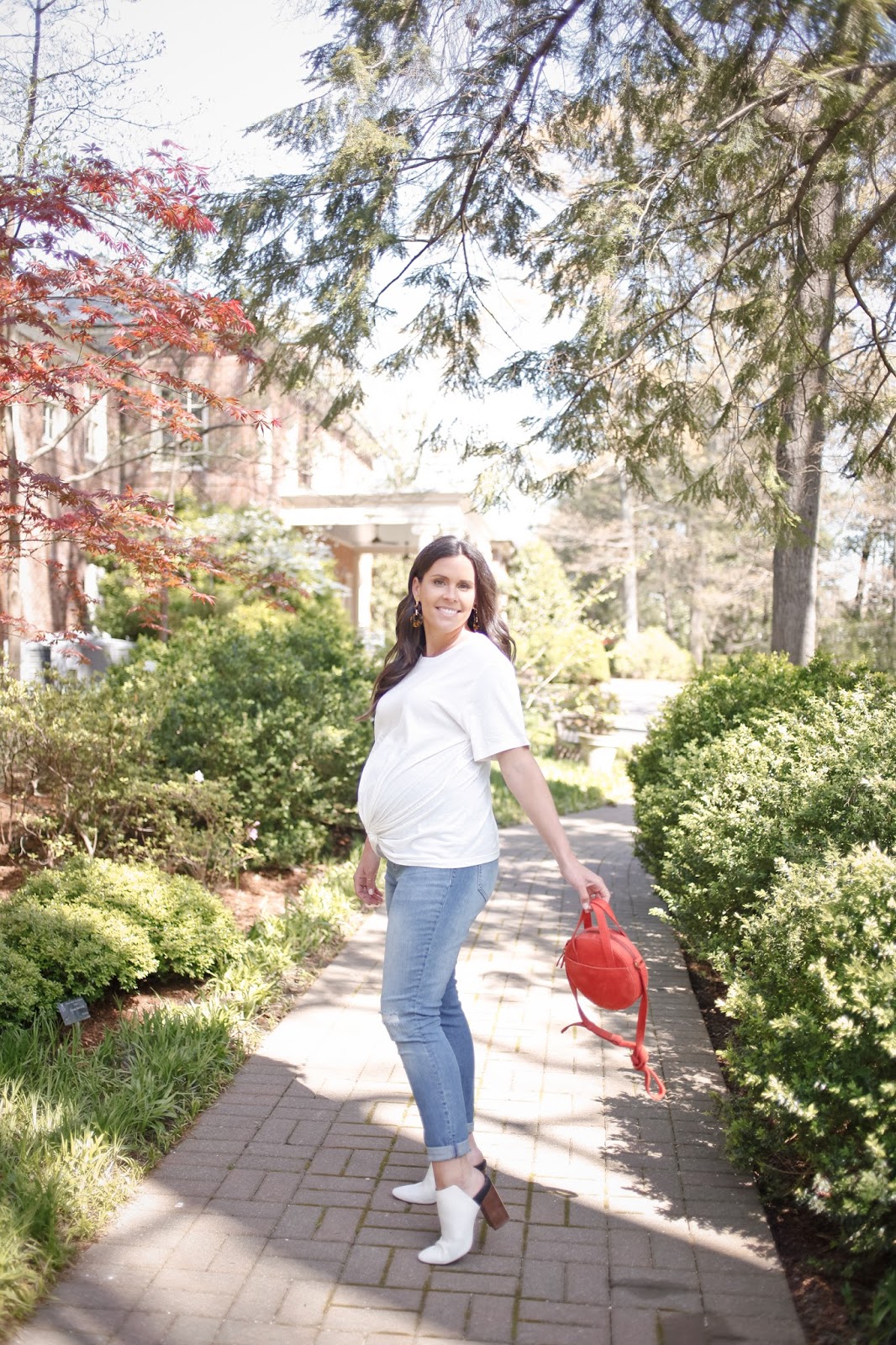 This shirt is on sale but today is the last day!
Saks Fifth Avenue
is having their Friends & Family Sale and this shirt is 25% off, it comes in white and a burnt orange color, actually the color of my bag.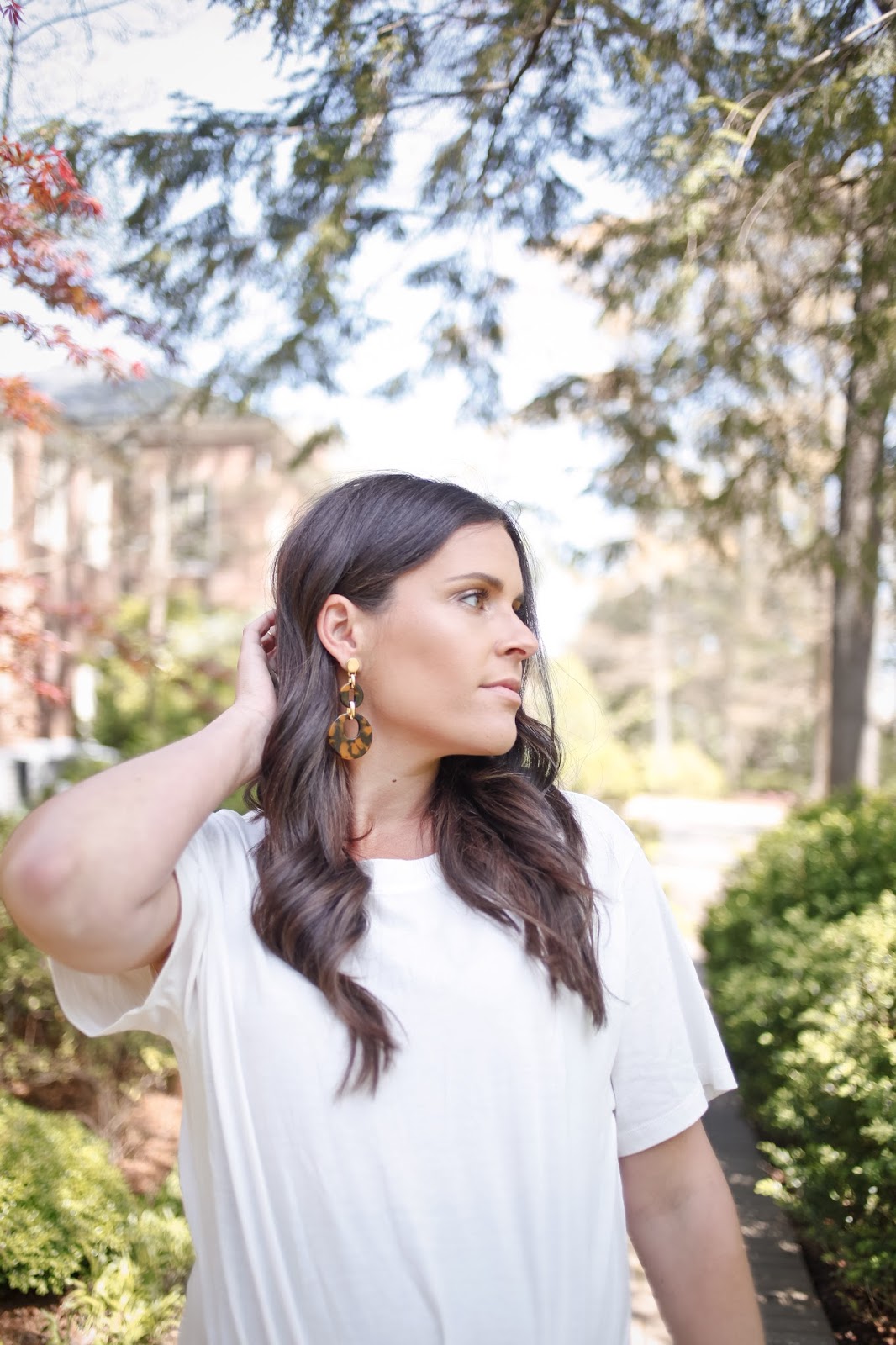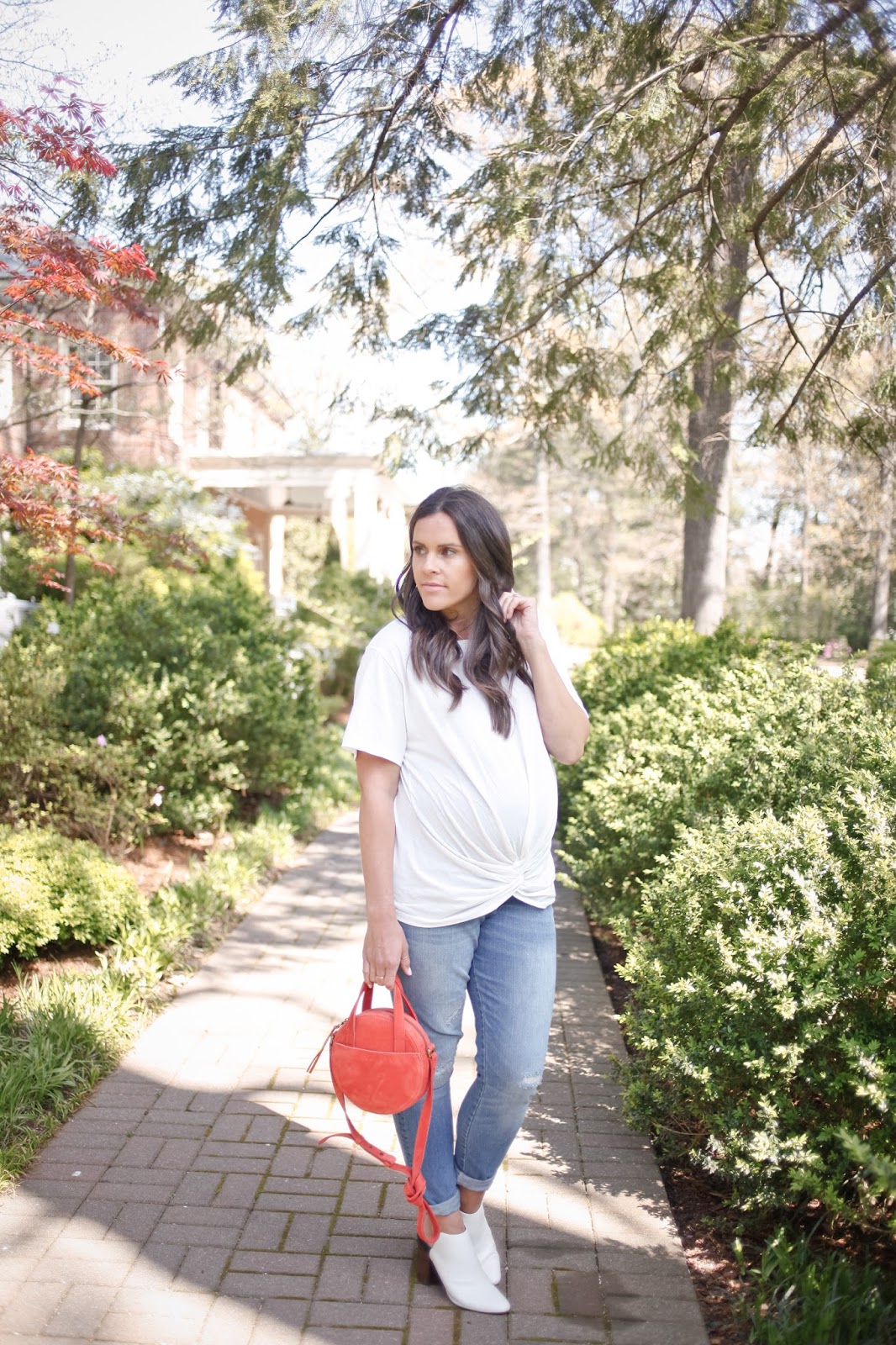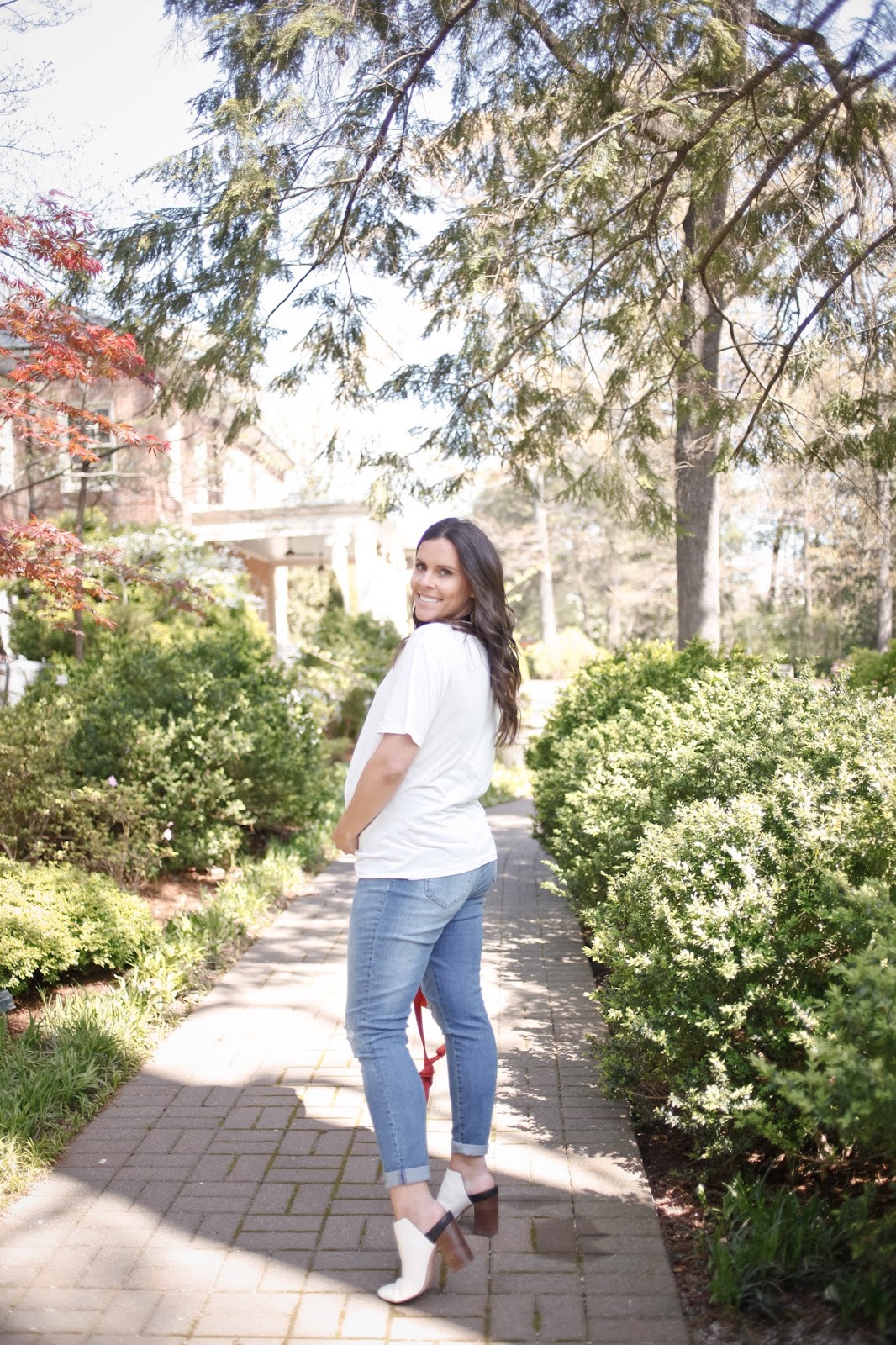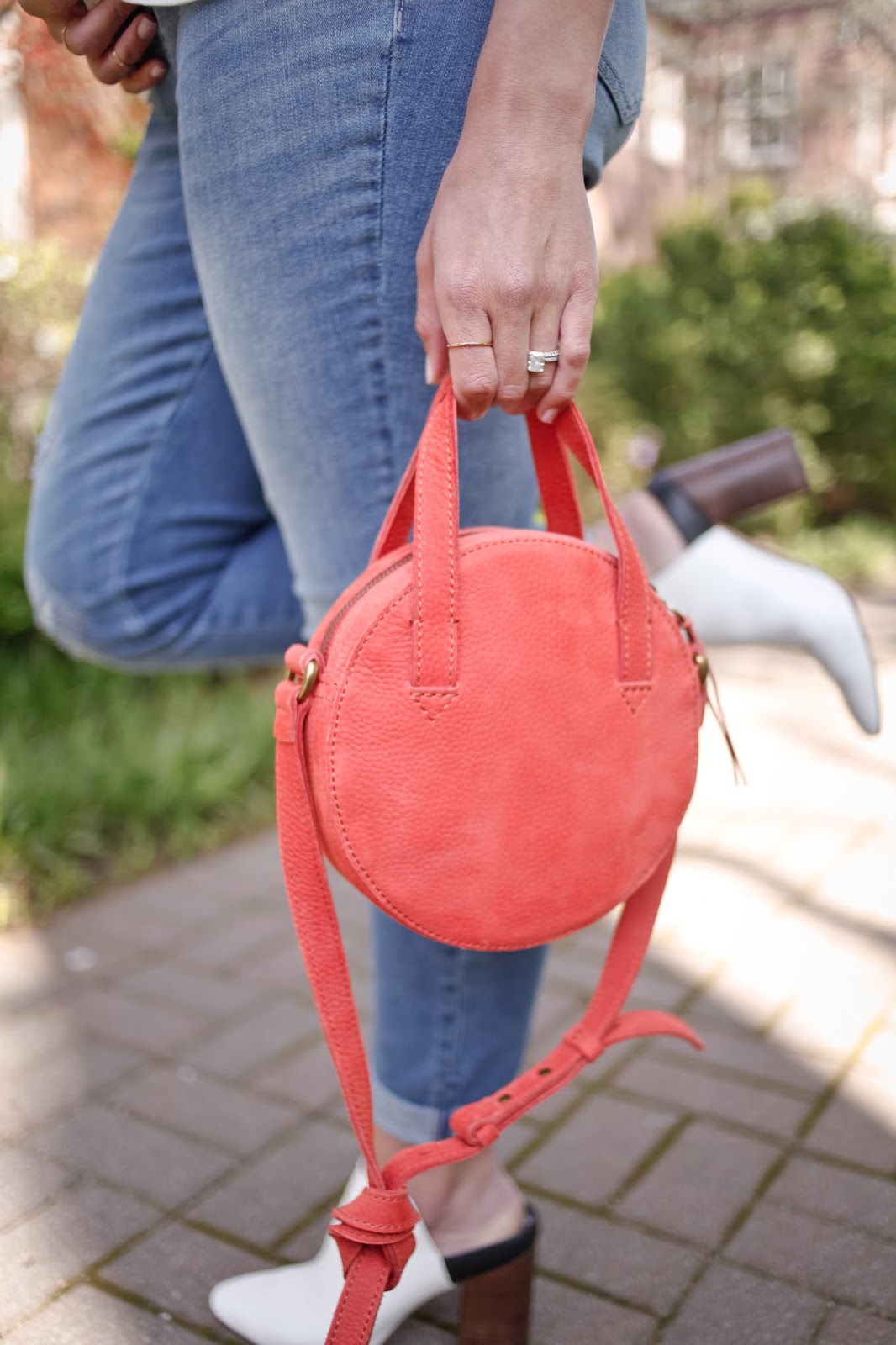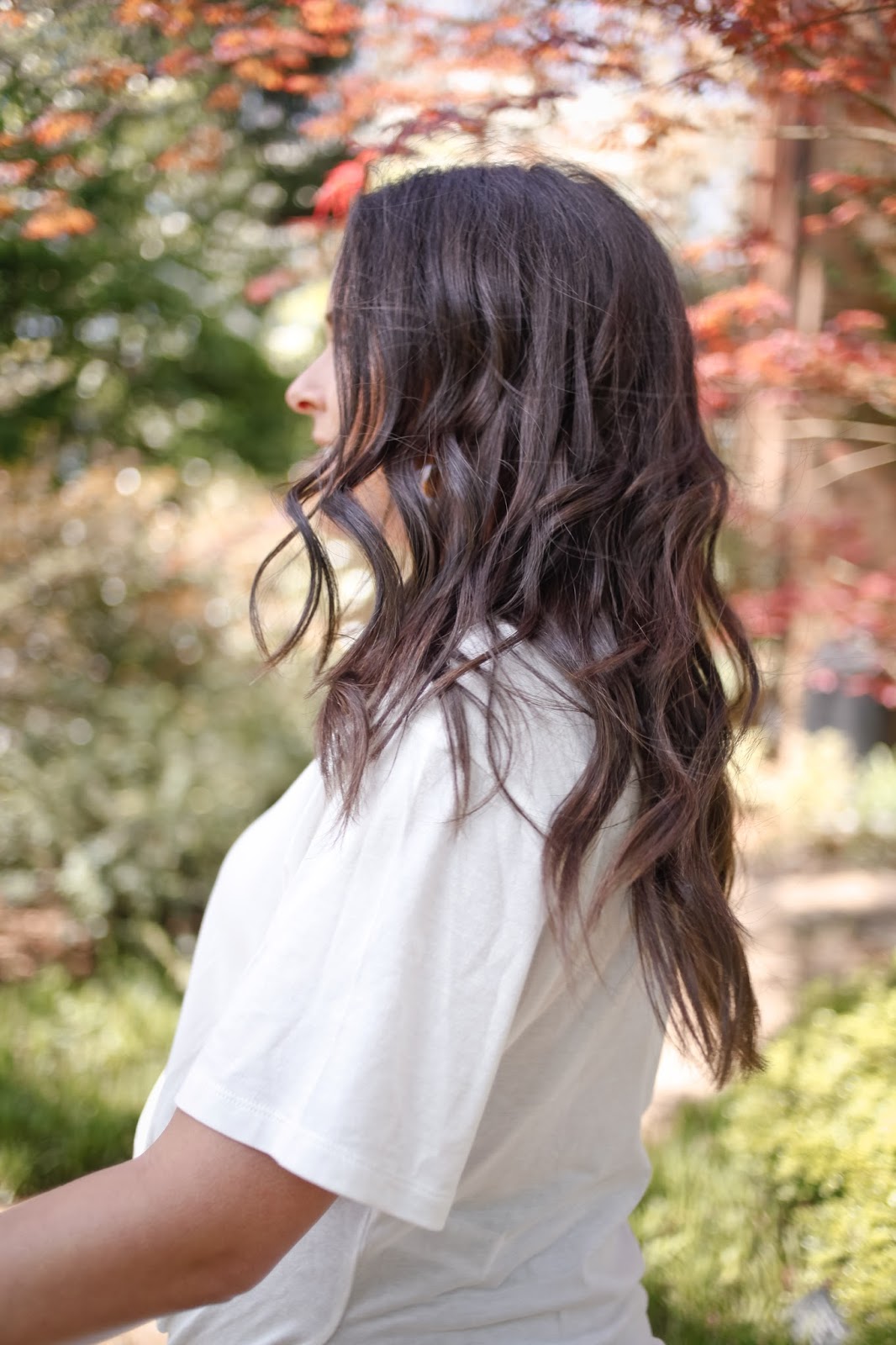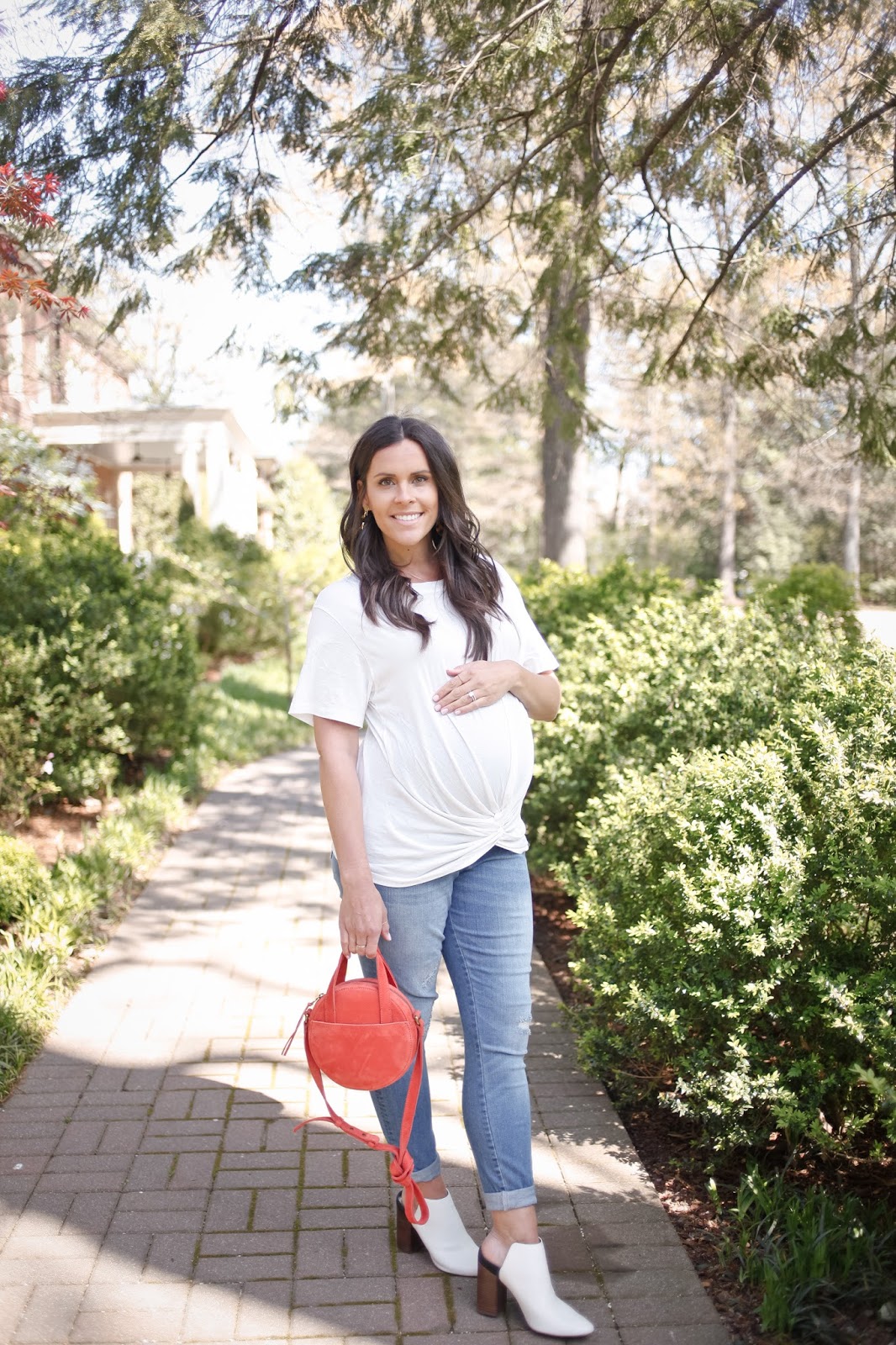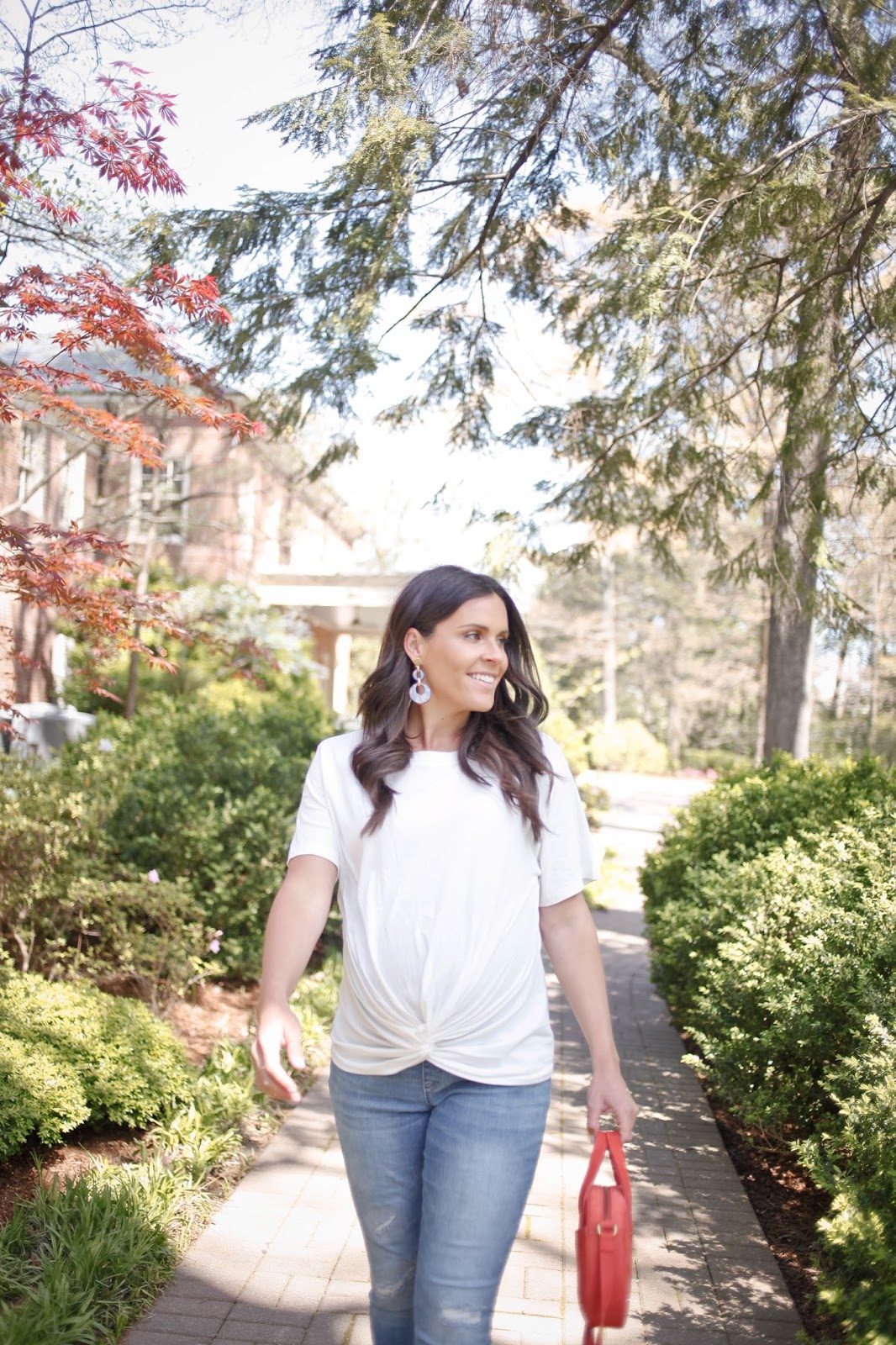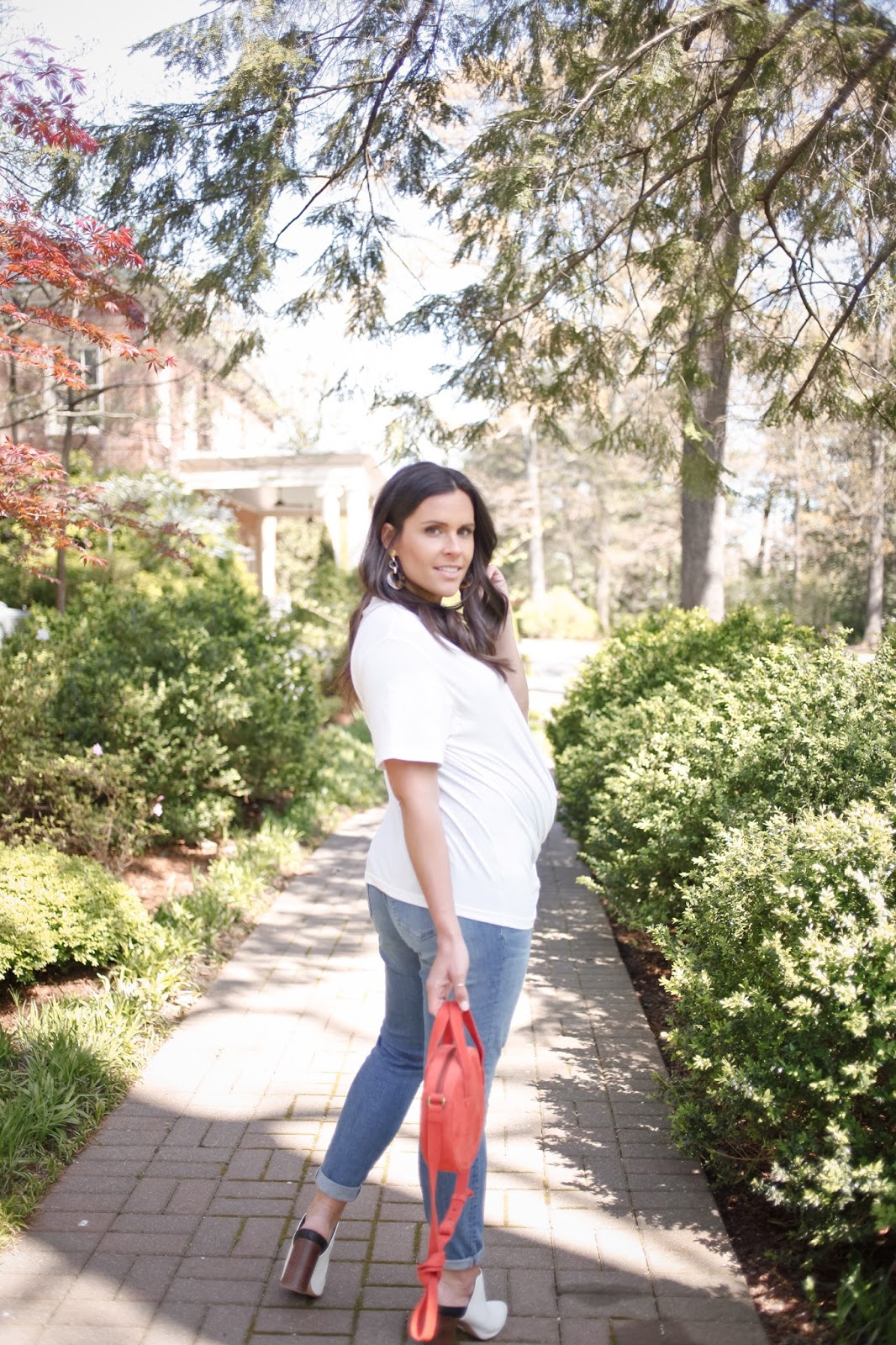 The Breakdown:
Jeans and a white tee are classic, you can never go wrong. I love adding an extra twist (no pun intended) to this classic outfit and I chose this twist-knot tee. I absolutely love it. I did order a size up and it is a little oversize but will be easy to wear with the new baby. I'm always looking for clothes that I can wear during pregnancy and post pregnancy that are nursing friendly and this tee fits the bill which is why I bought it in the orange color too. Today is the last day to get it fo 25% off! I am in love with these shoes. I pretty much want to wear them with every outfit I put together but am afraid you guys are already tired of seeing them. They are very comfortable and easy to slip on. These earrings are being worn a lot lately too, they make a statement while remaining neutral. This bright bag I love very much. Round bags are very popular at the moment, specifially in bamboo or straw. I am staying away from that major trend and opting for round leather bags.

Live votre rêve!