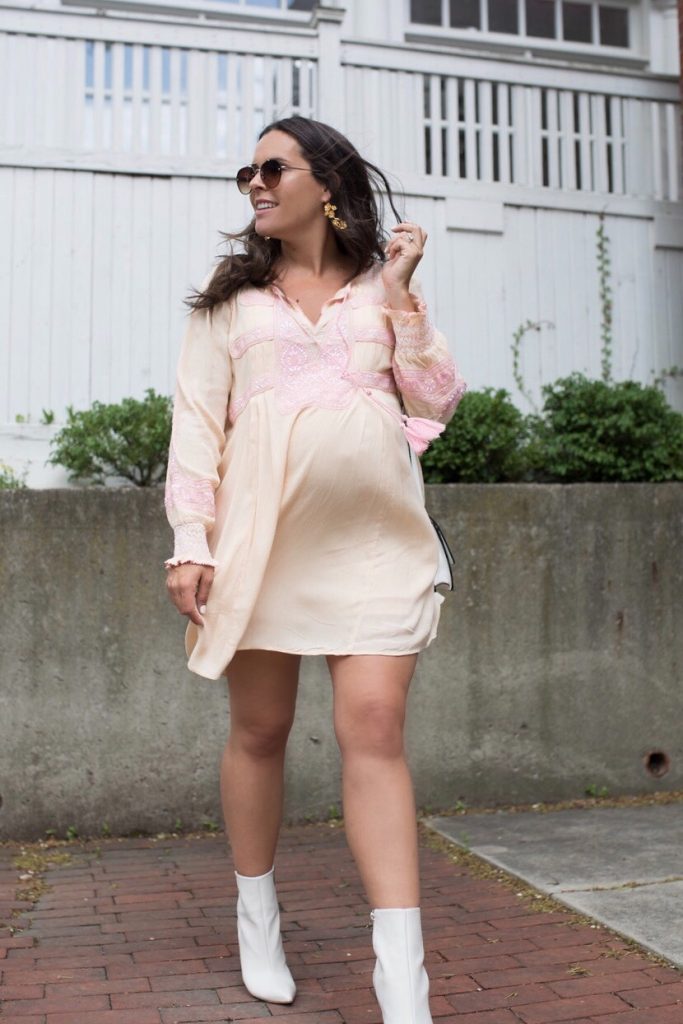 Is it ok to match your bag and shoes? I feel like this is something my grandmothers did. I am all about coordinating and not one to match, especially something so perfectly like this bright white leather I am sporting on my shoes and bag. When it came time to choosing a bag for this outfit, the white bag was the only one I liked.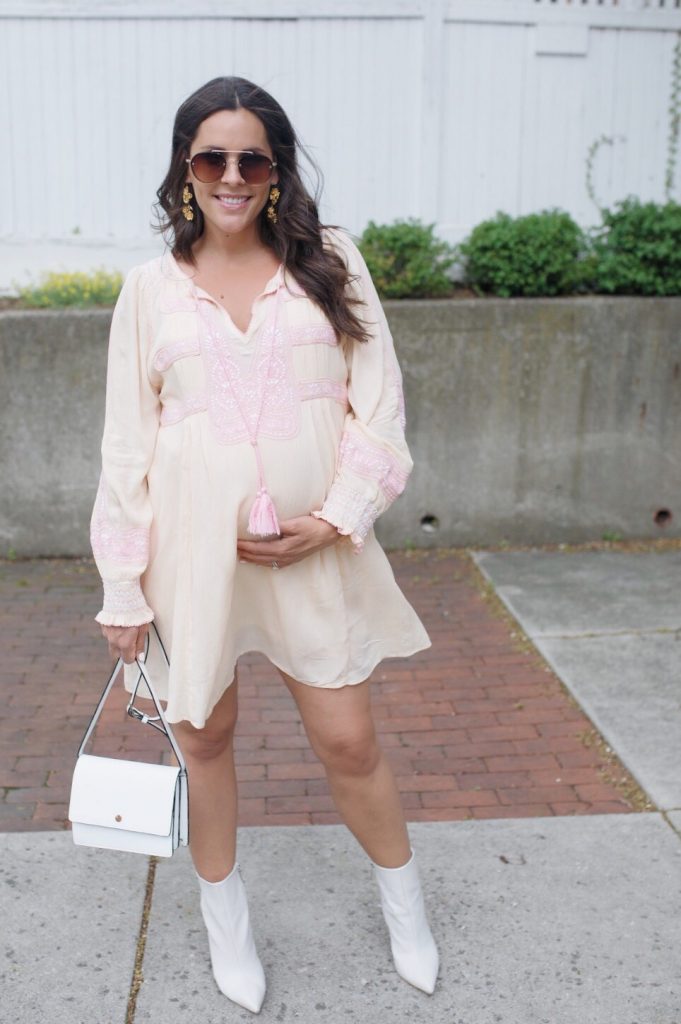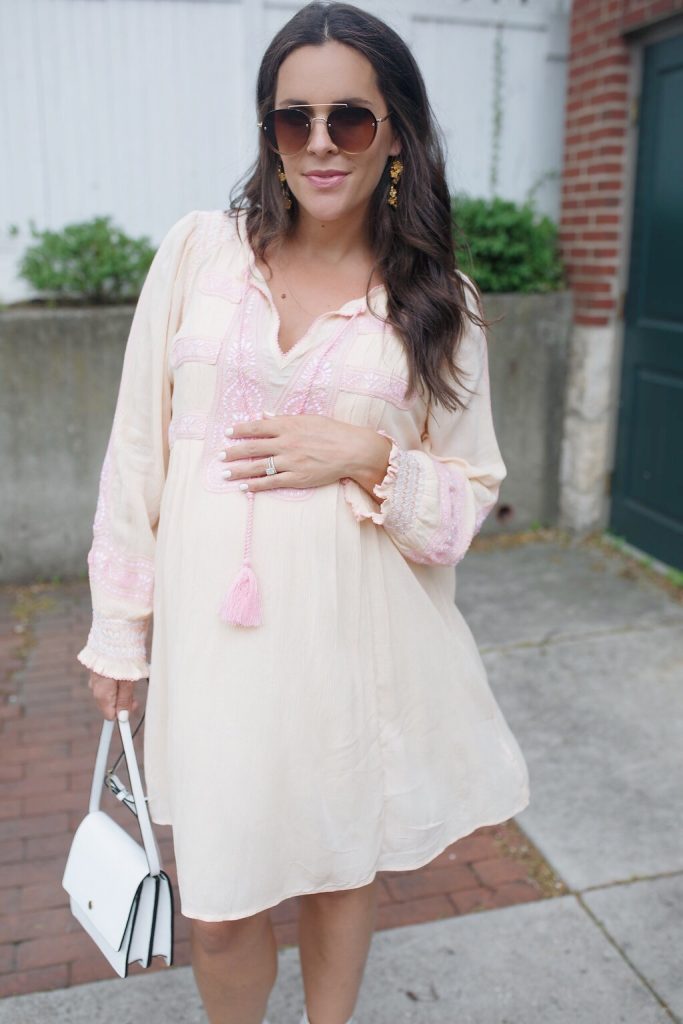 So there is no right or wrong answer to matching your shoes and handbag. Like all fashion statements, they are opinions and if you like matching your shoes and handbag then you should! While I was typing this post I was trying to really think about if I liked matching or not. I used to always think no, I was not a fan or matching shoes and bags or belts and shoes, etc. Now it depends on the color I suppose. I personally wouldn't match neon shoes with a neon bag or red shoes with a red bag. I suppose if they are neutrals I am ok for them to match, bolder colors I prefer for them to be on their own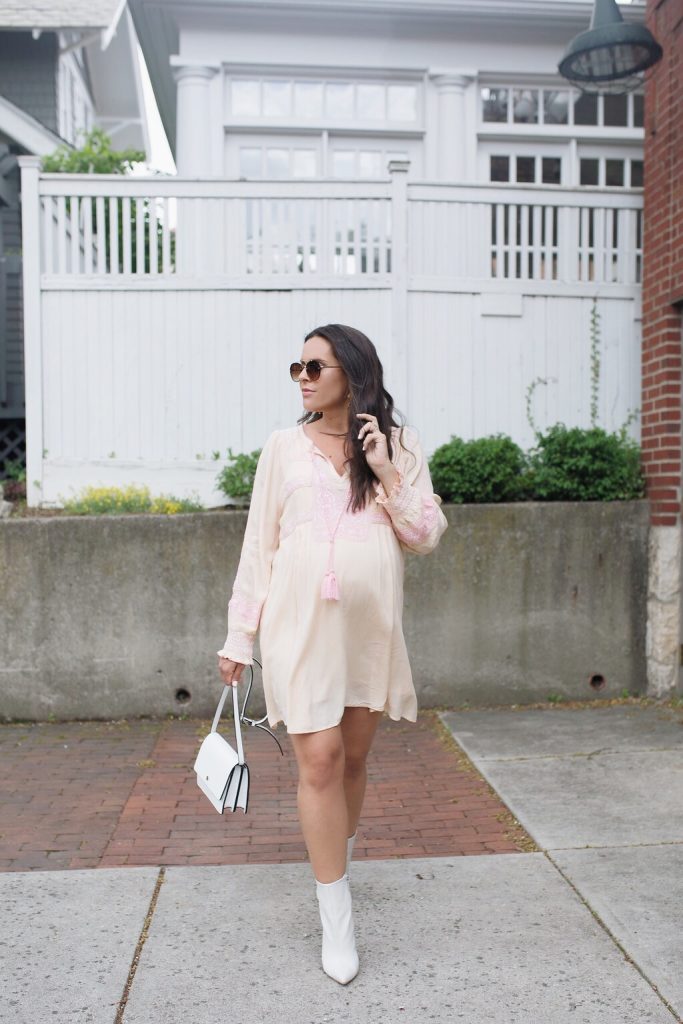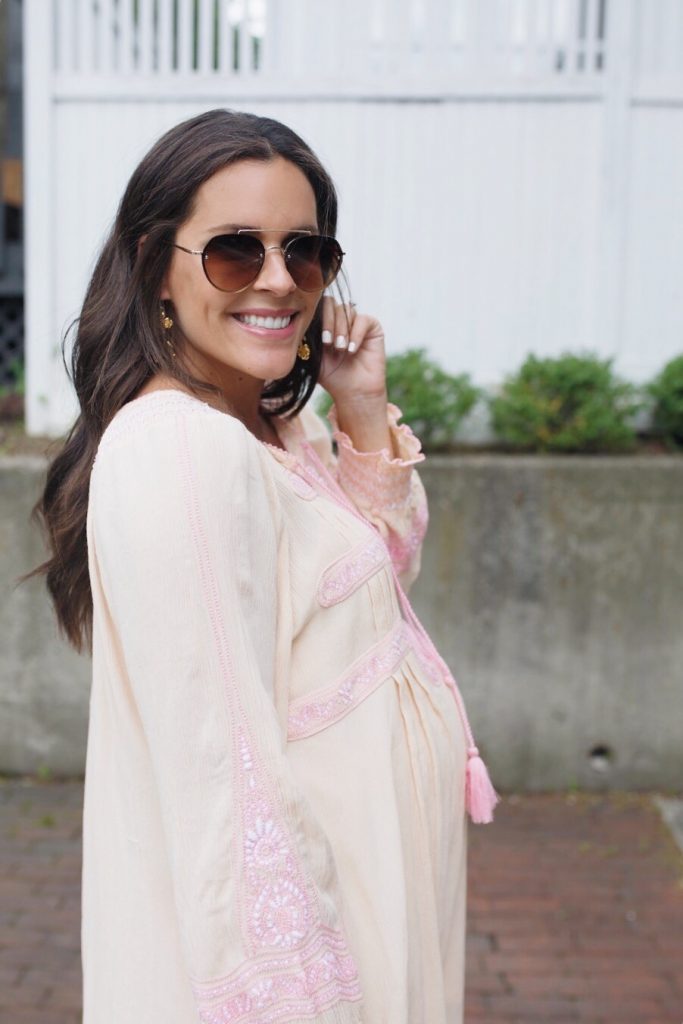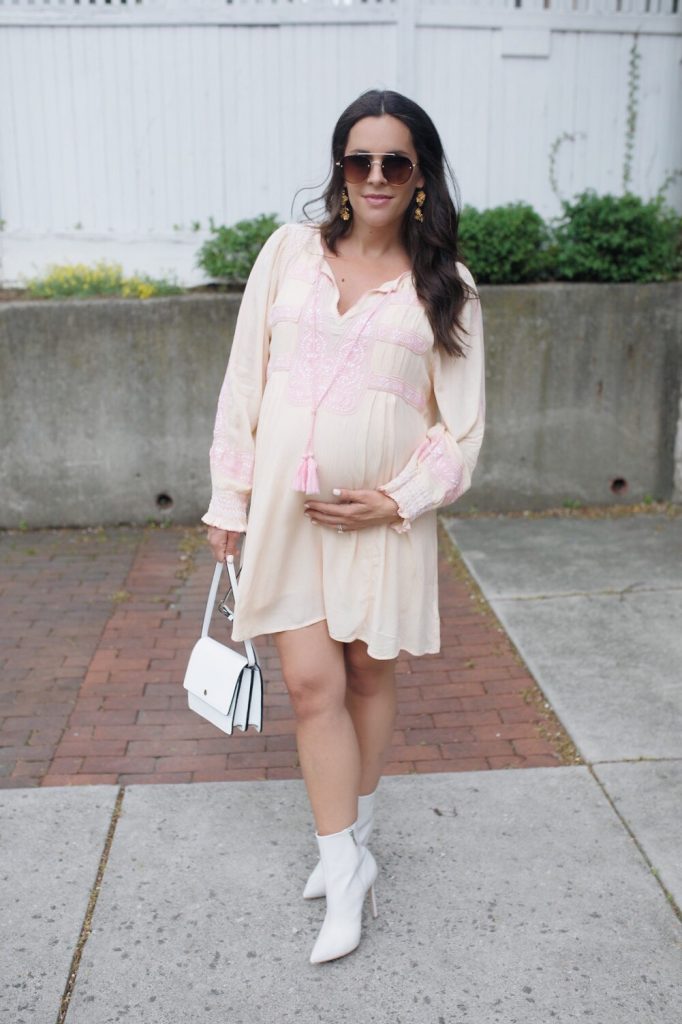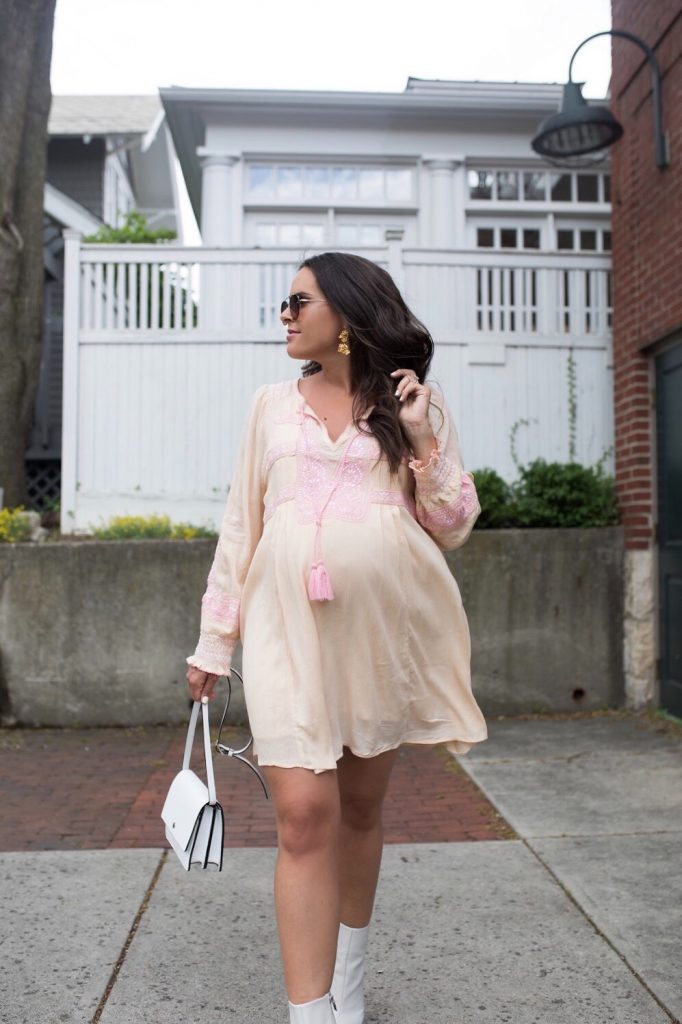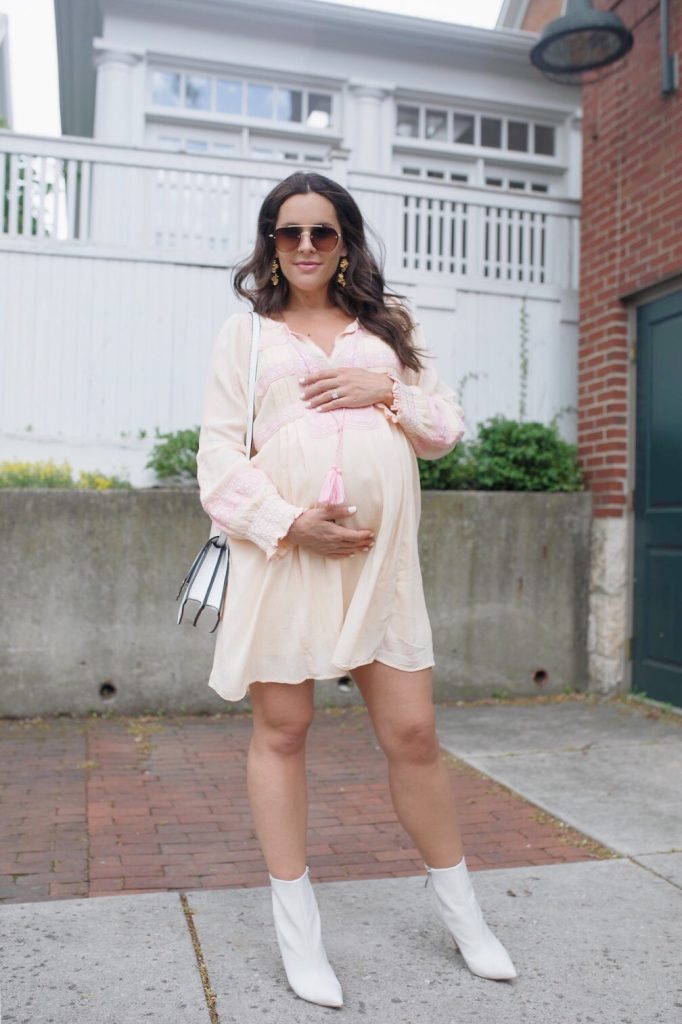 The Breakdown:
At 38 weeks pregnant I am not finding much that fits me. I am dying to go shopping (and to try a few new trends) but have been holding off because what fits me now won't fit me later, unless I find a great flowy piece that fits in my normal size like the dress! This dress comes in a few different colors and I love this peach and pink option. This dress is airy and light so I chose the white accessories and light brown sunglasses and feminine drop earrings.

JavaScript is currently disabled in this browser. Reactivate it to view this content.
Live votre rêve!