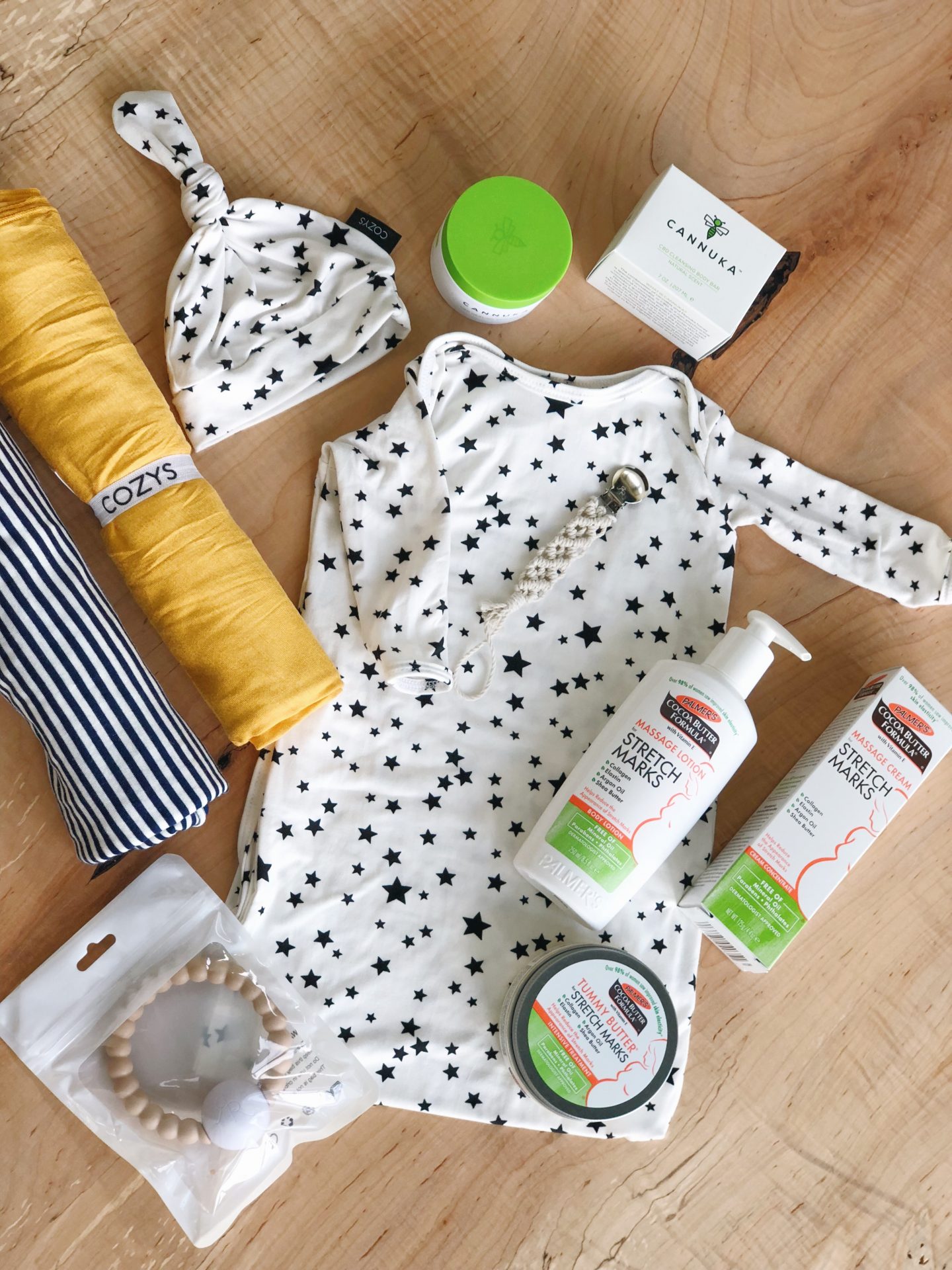 There are a few things I couldn't live without during pregnancy and a few things I have fallen in love with for my baby. I am such a fan of Palmer's Cocoa Butter, Ryan and Rose, Cozys and Cannuka that I decided to give one of my followers a chance to own these products too!
What you will recieve:
Palmer's Cocoa Butter
– Stretchmark Lotion
– Stretchmark Cream
– Tummy Butter for Stretchmarks
Ryan and Rose
– Macramé Cutie Clip
– Cutie Teether Rattle
Cozys 
– Knotted Gown + Matching Beanie
– Swaddle
Cannuka Beauty
– Cleansing Body Bar
– Healing Skin Balm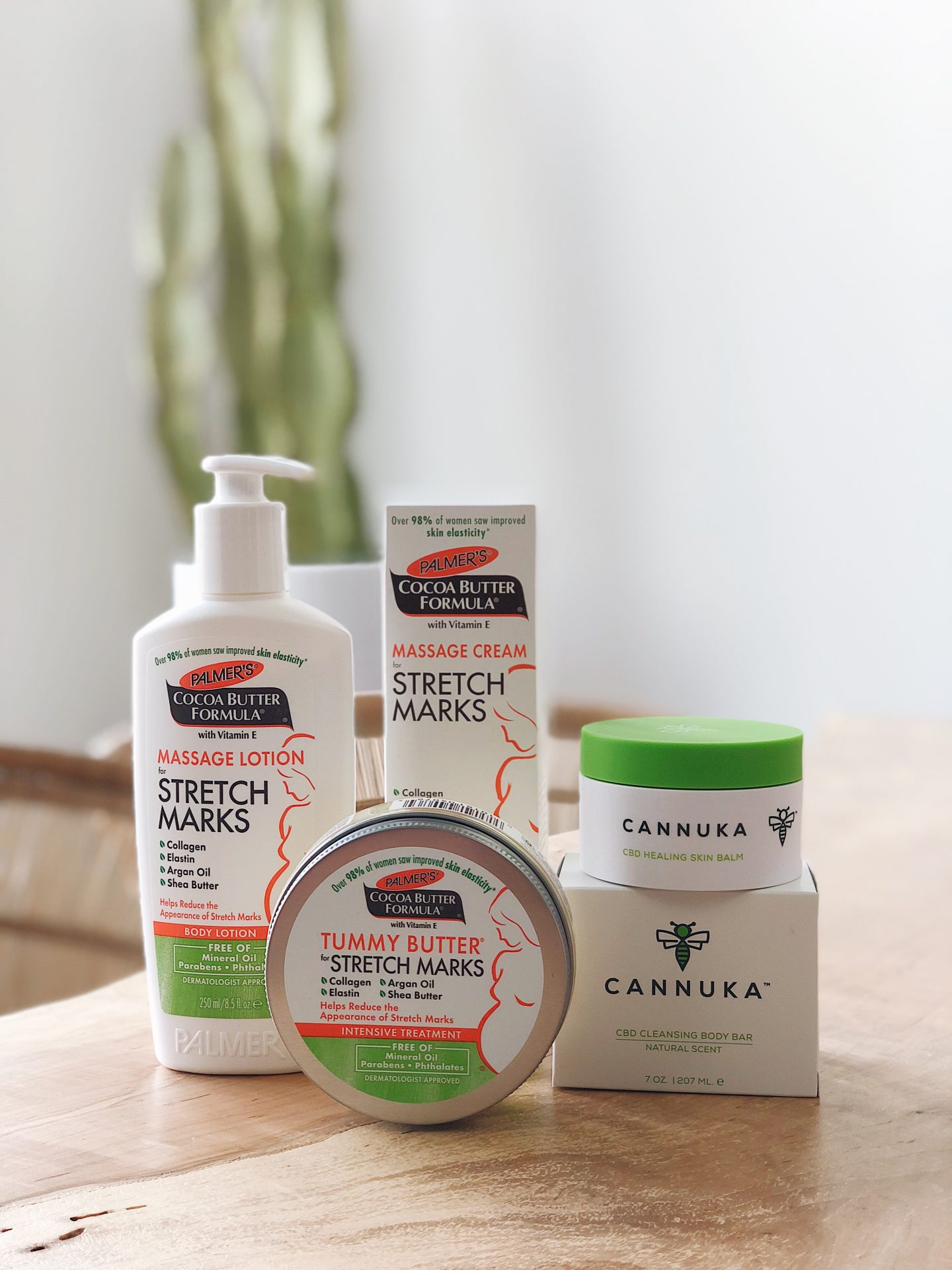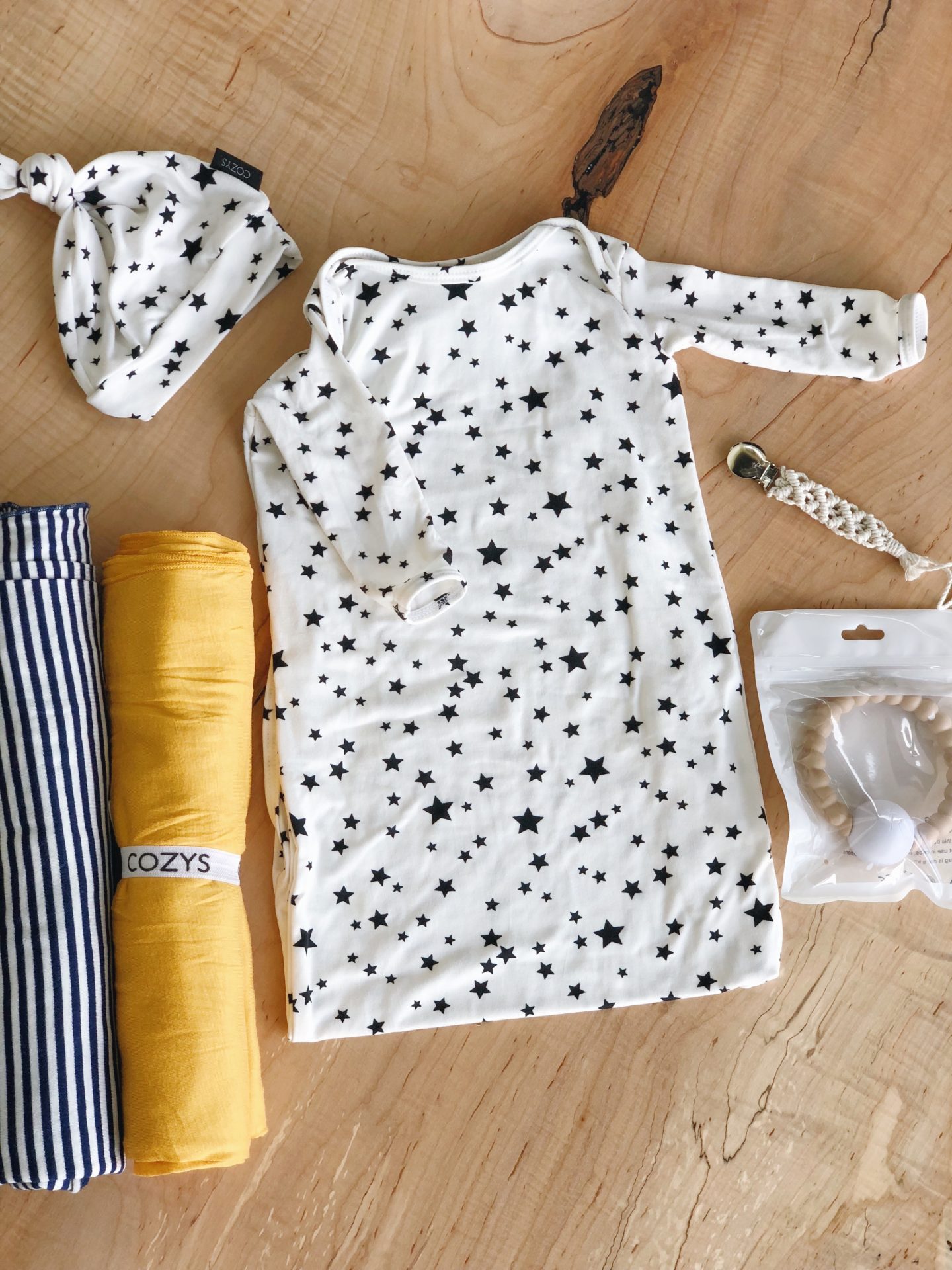 Enter my giveaway here!
a Rafflecopter giveaway

A little about how I came to love these items.
I did a campaign with Palmer's Cocoa Butter during my pregnancy with Noah (you can read that here). I was so happy when I was contacted because I used their products when I was pregnant with Myles. A little tip for moms, keeping using the products after you have the baby. I got stretch marks on my breast when my milk came in, not during pregnancy. I also notice a few marks on my inner thighs weeks after Noah was born and I started to lose the baby weight. So keep applying!
I first heard of Ryan and Rose when I was browsing my friends baby registry and I ended up purchasing her Ryan and Rose items she wanted. Shortly after that they contacted me to gift baby Noah a few things and I love them. The colors are soft and neutral and have you ever seen a cuter pacifier clip?! They are also based out of Memphis, I love supporting small businesses!
At my baby sprinkle a friend of mine had gifted me a swaddle blanket and car seat cover from Cozys. I had never heard if the brand but it's based out of Arizona where my friend is from. Not only are the prints adorable but the jersey knit fabric is extremely soft.
Cannuka is an all natural line that my friend told me about. Cannuka sent me their products to try and I knew I wanted to add a few of the items to my giveaway. These items are perfect to use during pregnancy and after!
I'm so excited to be sharing these brands with you. A big thanks to all of them for providing the products!