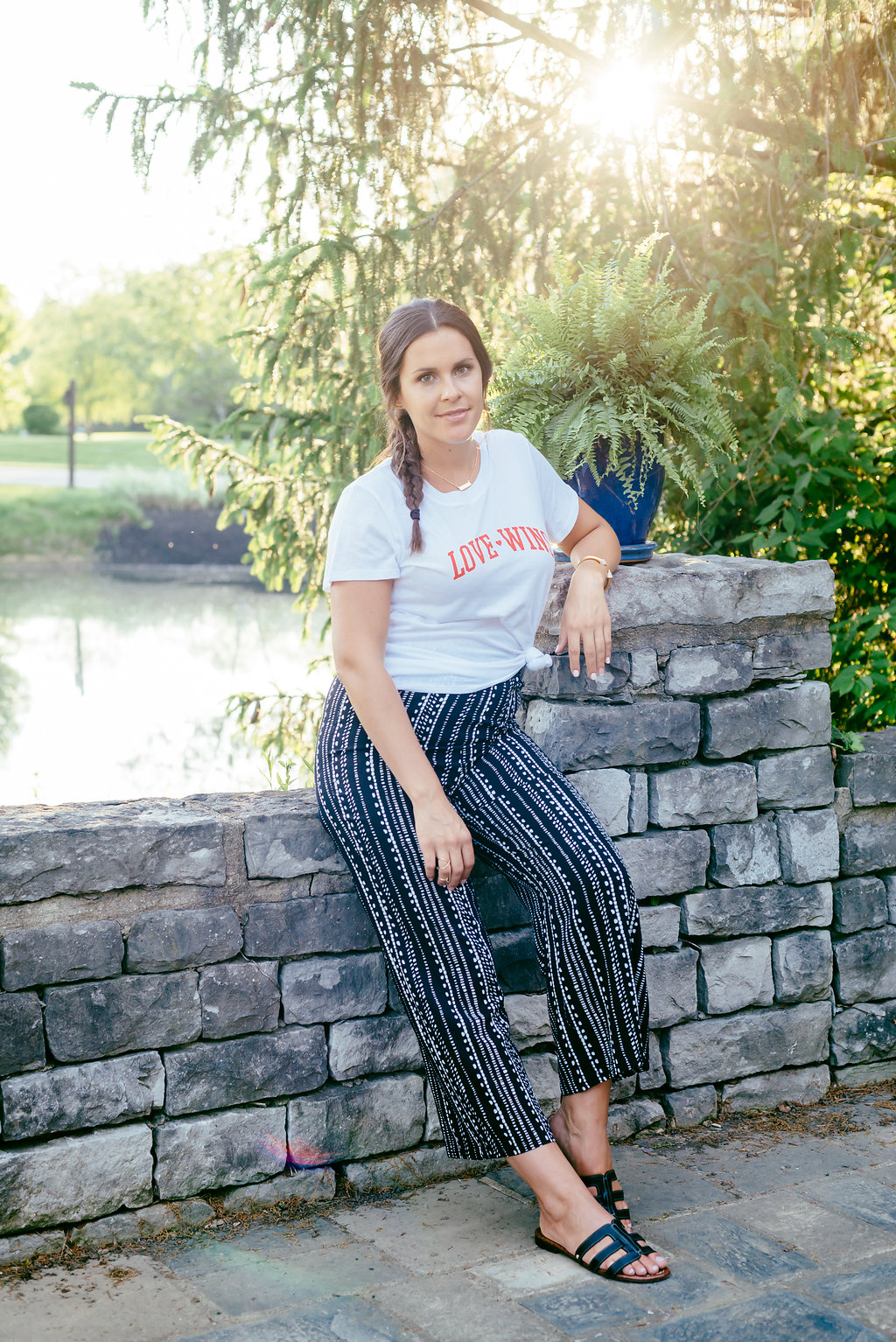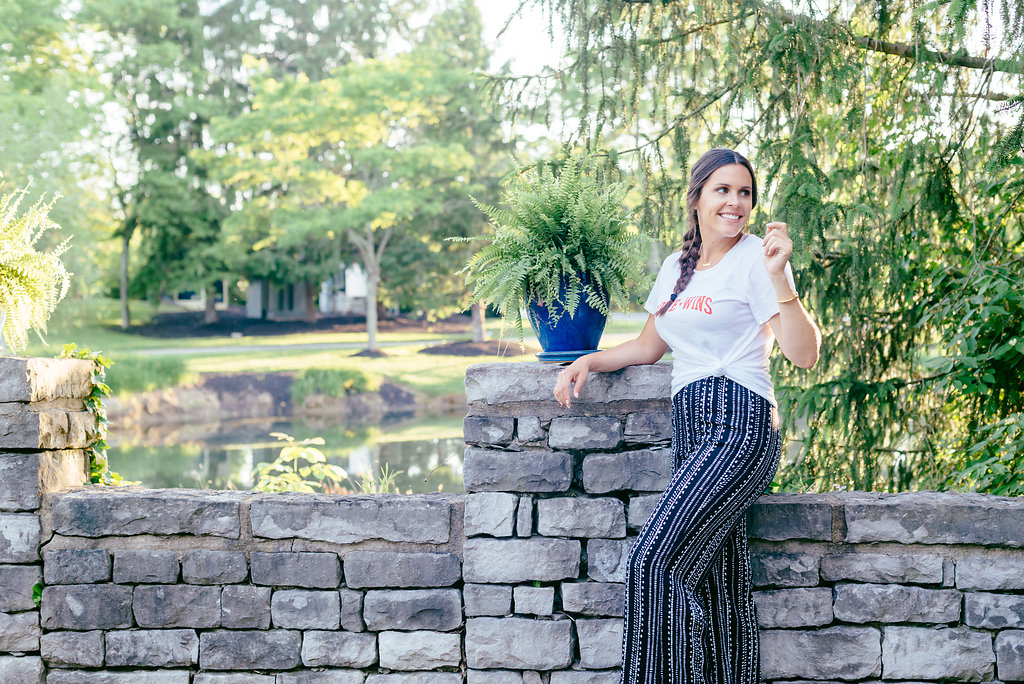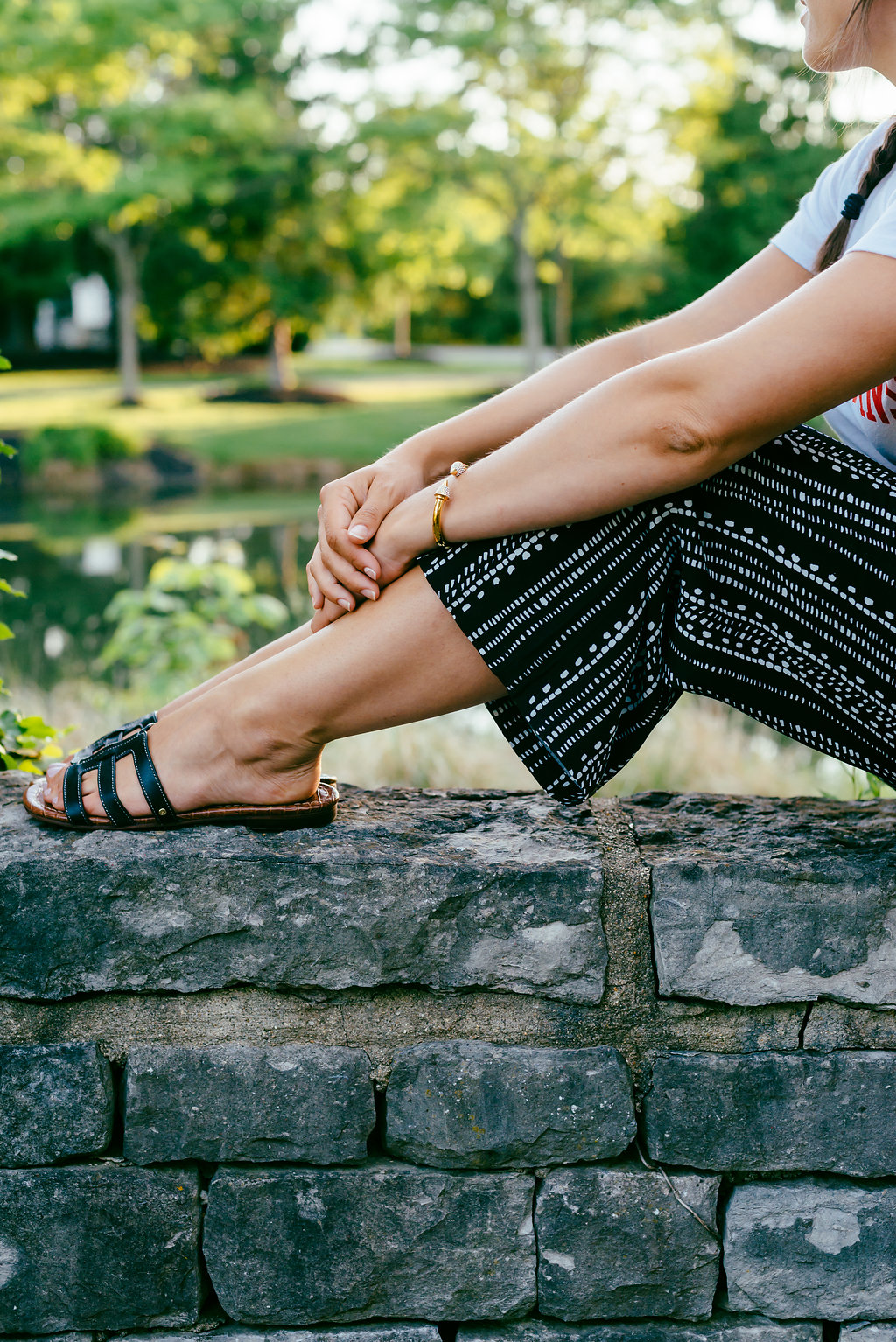 It's hard to believe my tiny baby is 1 month old today. I've got a lot of questions on what life with two kids is like, two under two in particular. I asked all these questions myself before Noah's arrival and now I'm able to experience it and answer for others. What I worried about most was loving both equally. I knew in my heart I would love them equally but I wanted them to feel loved equally. I didn't want Myles to feel left out or jealous when Noah came home and I didn't want Noah to be (not feel becuase he's so little he doesn't know) abandoned. How were naps, baths, playtime and bedtime supposed to happen? Other worries I had that I knew I could handle as long as I wasn't in a rush were car rides and errands, one thing I haven't mastered solo with my boys is going to the park. More on that later.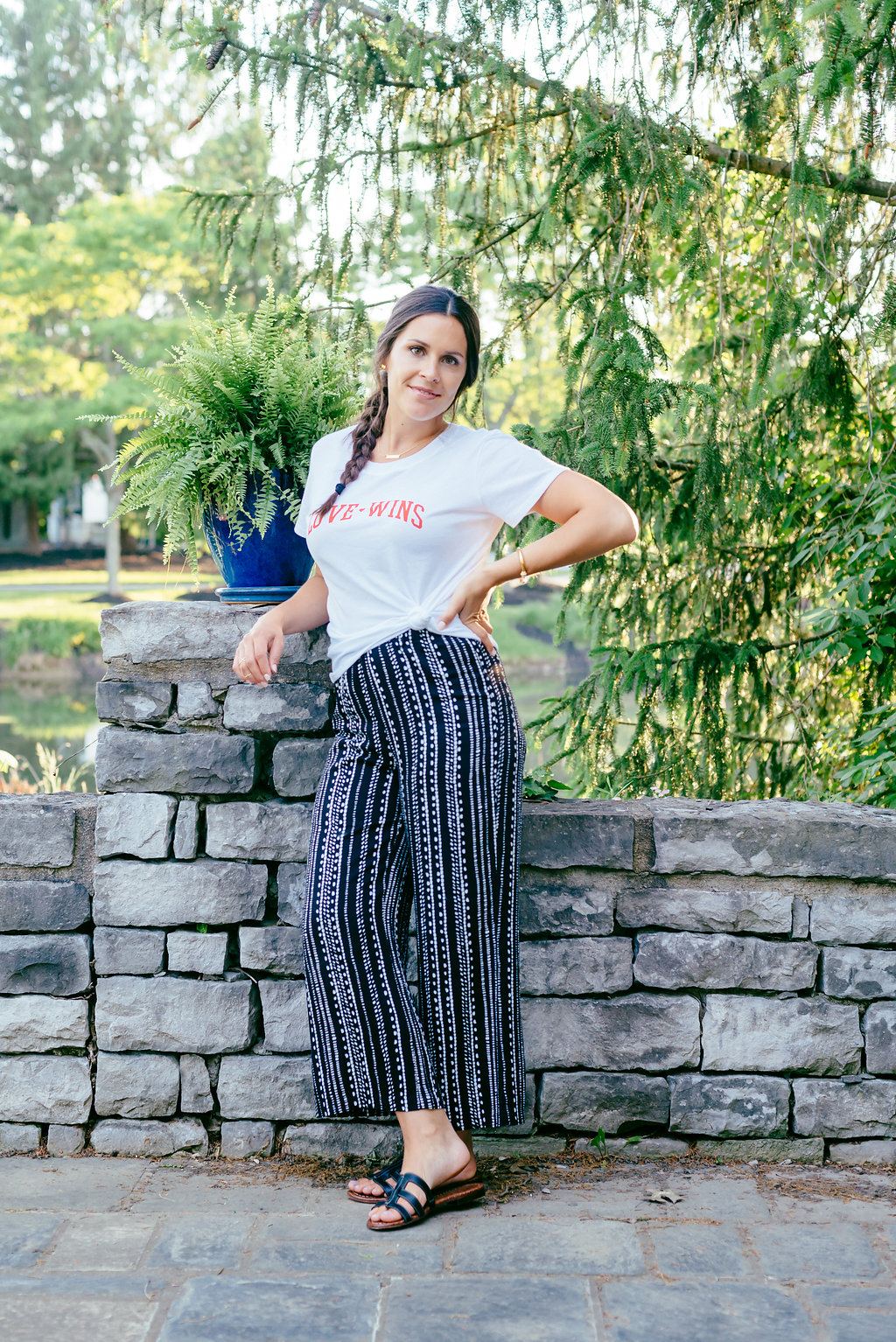 In order to make Myles feel comfortable I made sure not to be holding Noah when Myles came to visit at the hospital. Myles hadn't seen me in a while and I wanted him to be able to run up and sit with me without me having to tell him to be careful, gentle and all that. He actually wasn't even interested in me and only wanted to hold the baby! I also don't get bad at him when he is accidentally too rough with Noah because he is still learning and is only trying his best. Currently Myles is going through a tickling phase and it's a hard tickle that doens't make Noah laugh but he doesn't cry either and Myles just loves it!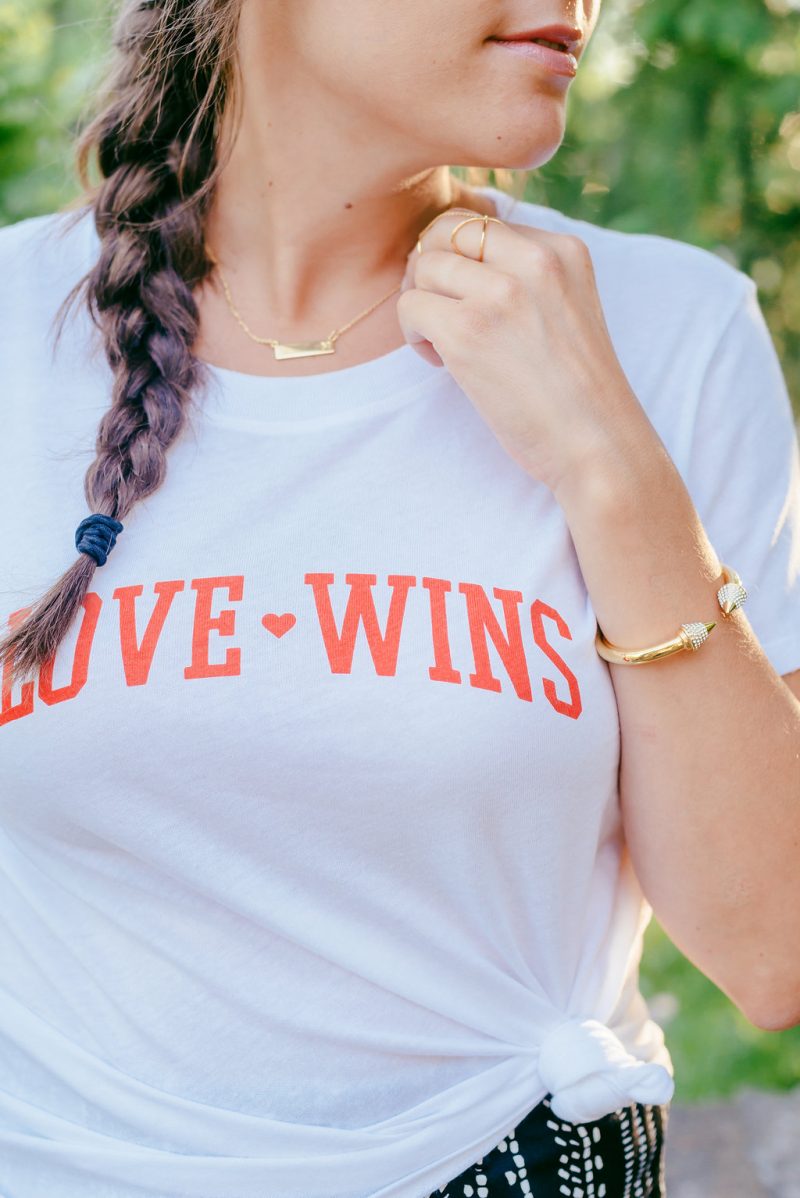 Some things I have totally forgot in the newborn department since I'm so used to a toddler. First of all they grow fast. Noah (born 7lb 4oz) was only in newborn size diapers for a week. He could have kept wearing them but he was filling them up so fast we switched to size 1. The 1's seemed really big but nothing ever leaked and we folded down the front a little to help fit better. Note* only buy one box of size newborn diapers.
You go through wipes much quicker! These tiny humans go to the bathroom A LOT. Wipe, after wipe, after wipe. I stocked up on a big box of wipes since both kiddos can use them.
Packing up the diaper bag with double the diapers. I was so used to packing my diaper bag with a couple diapers for Myles, snacks, toys, hand sanitizer and some random things here and there I totally forgot what to pack for a newborn. Lots of diapers (I often go through 2 for one change), extra clothes for baby and mommy, Vaseline, nipple cream, pacifiers plus all the things Myles still needs! I'm sure I'm missing some other thing. Oh yea, burp cloths and a blanket too!
To see how I've styled my diaper bag you can read these posts here and here.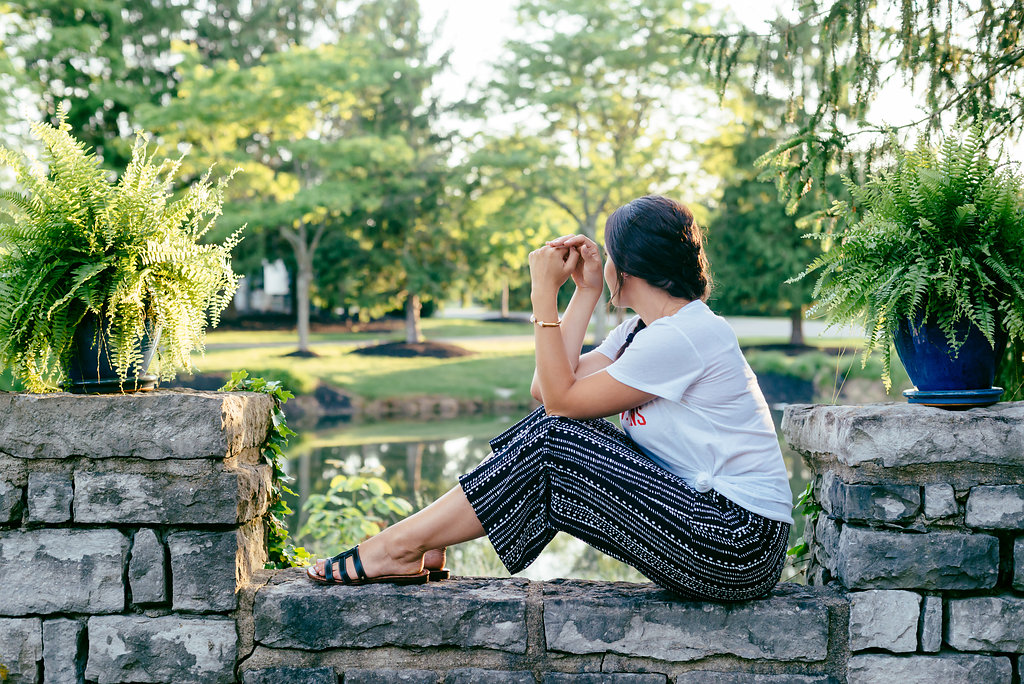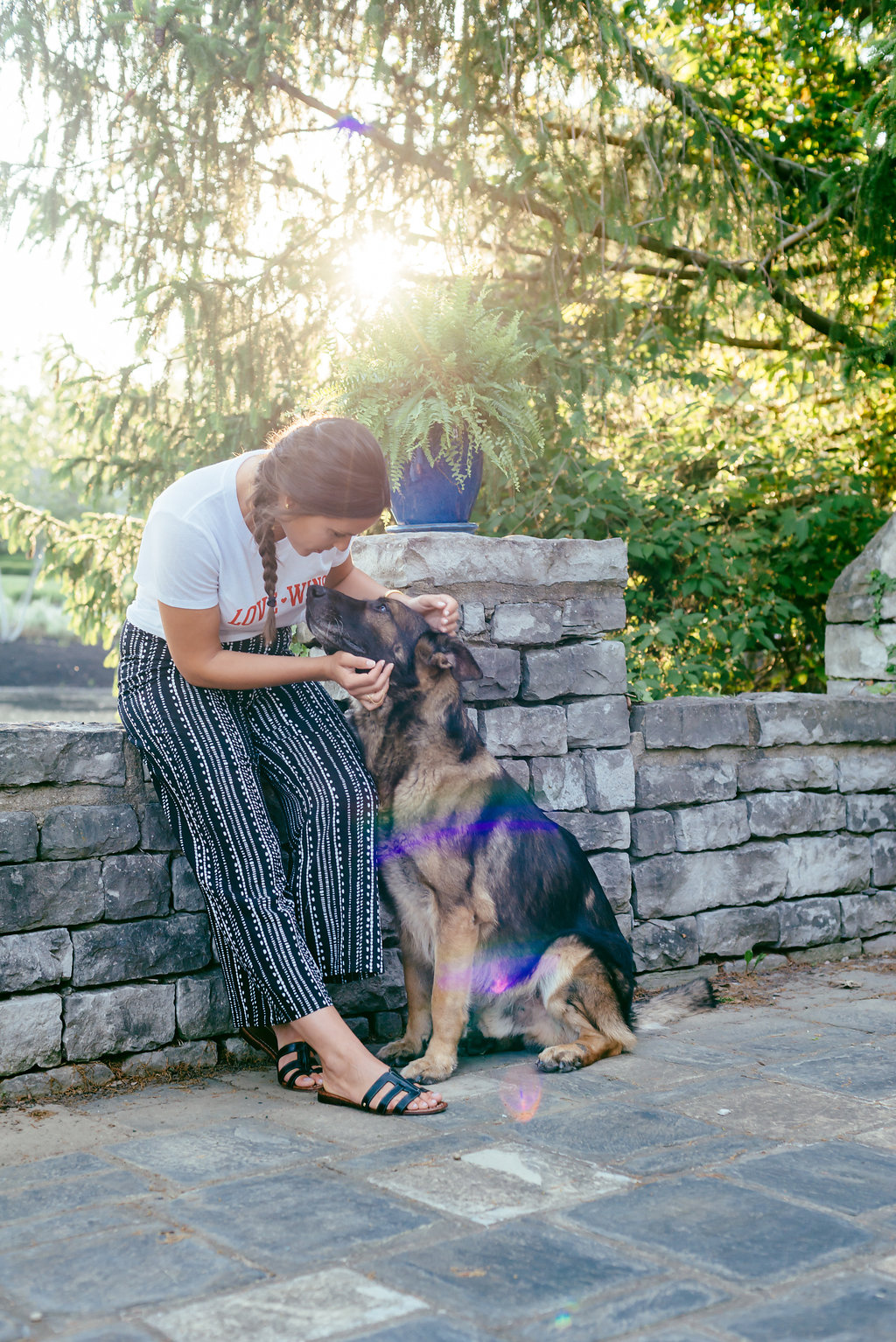 My sweet Rio! Always trying to give him as much love as I can!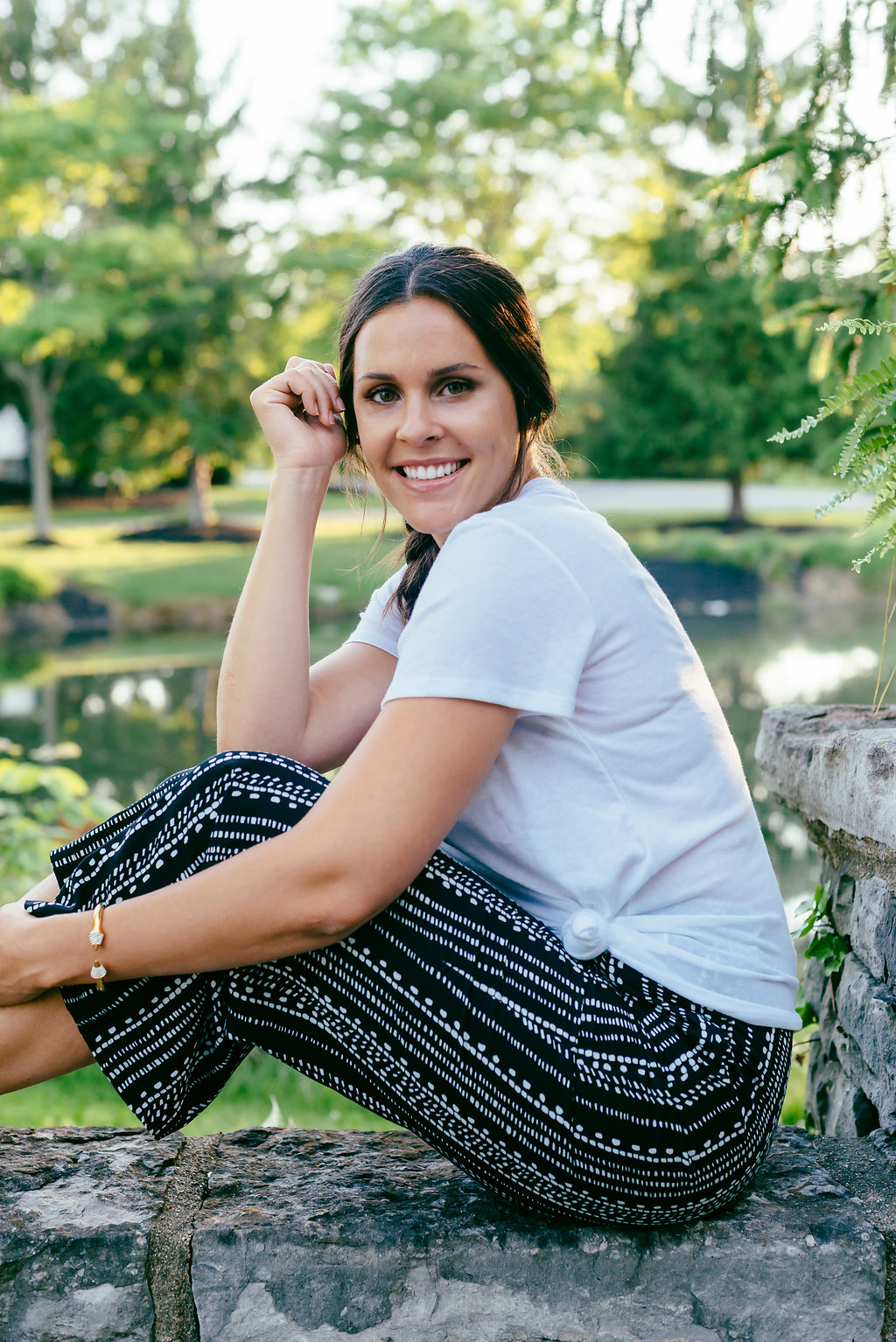 A few days after I got home from the hospital I wanted to go to the mall and do a little shopping. I took Noah with me so I wouldn't feel rushed. Breastfeeding ties me down quite a bit and I only get 2 hours windows. Newborns are so portable, he chilled in his car seat and only made a peep when he was hungry. Myles on the other hand runs amok. I love that about him but there is no way I'm going to take him shopping and expect to try anything on or stand in line to make a purchase. When I only had Myles it was great to go out alone without him. Now it's nice to go out with just Noah and that is todays version of "me time".
With my adventures and car rides with the boys I've realized toddlers are easier in one aspect… you can make them stop crying easier. When Myles starts to fuss in the car (which isn't often) I can get him is water, a snack or a toy. When Noah starts crying and he doesn't want the pacifier it is a loss cause.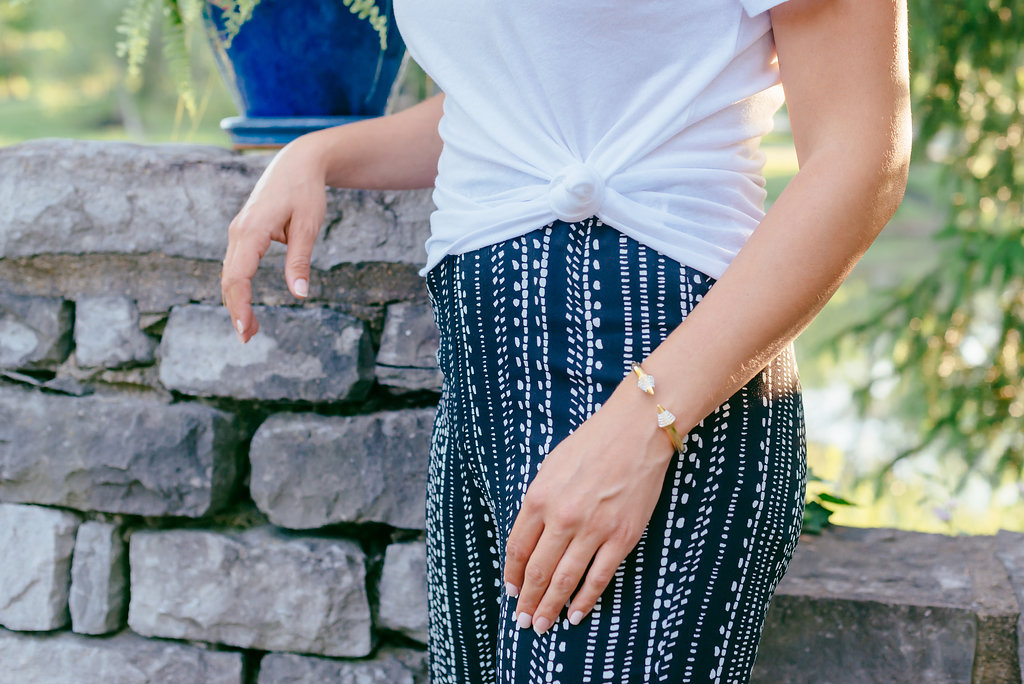 We have been very lucky to have our family helping out as well as a sitter so there haven't been that many full days where I/we are completely alone. The going to the park with just the boys is my next adventure but I haven't thought of how to do it. I went with my mom and had Noah in his car seat on a bench but at some point he needed to eat so my mom was with Myles. I thought I could use a baby carrier but not sure I'd be able to climb the playground to get Myles when he goes to high and doesn't want to take the slide down. Any advice?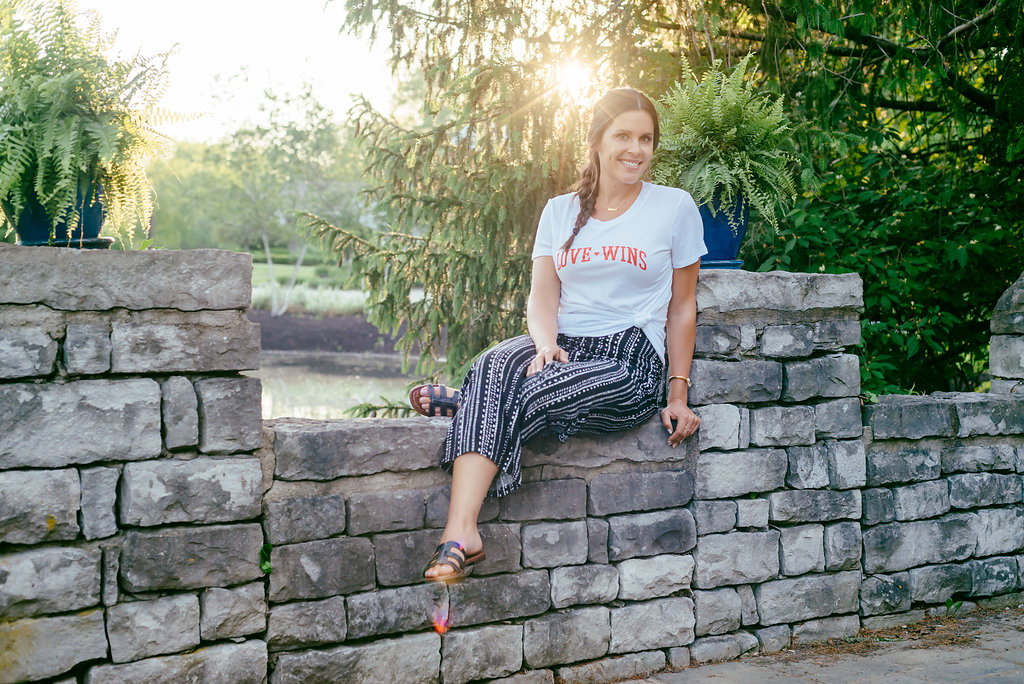 The Breakdown:
Today I am one month postpartum but these pictures were taken at two weeks postpartum. I thought dressing a 9 month bump was difficult, what is difficult is dressing a body that isn't pregnant but also not yours. My thicker and squishier mid section has a long ways to go and my newly enlarged breast make me feel much bigger than I am and is something my eyes aren't used to seeing. With all of that to take into consideration I also need to be able to nurse in whatever I am wearing. I love t-shirts because they stretch and can be easily pulled up for little Noah to go right under and nurse his little heart out. What I loved about these pants is the print, I feel like they help disguise my post baby bump. They are also high waisted and have a zipper as well as elastic which is perfect for me right now.
I'd love to hear how you guys transitioned from one kid to two or any stories!
top | Sub_Urban Rio 'Love Wins'
pants | Cupcakes and Cashmere 'Malena Pants'
sandals | Sam Edelman 'Berit Sandal'
necklace | BubbleBar 'Initial Bar Necklace'
earrings | BubbleBar 'Celine Ear Crawlers'
ring | Gorjana
bracelet | Vita Fede 'Titan Crystal Cuff'
Live votre rêve!