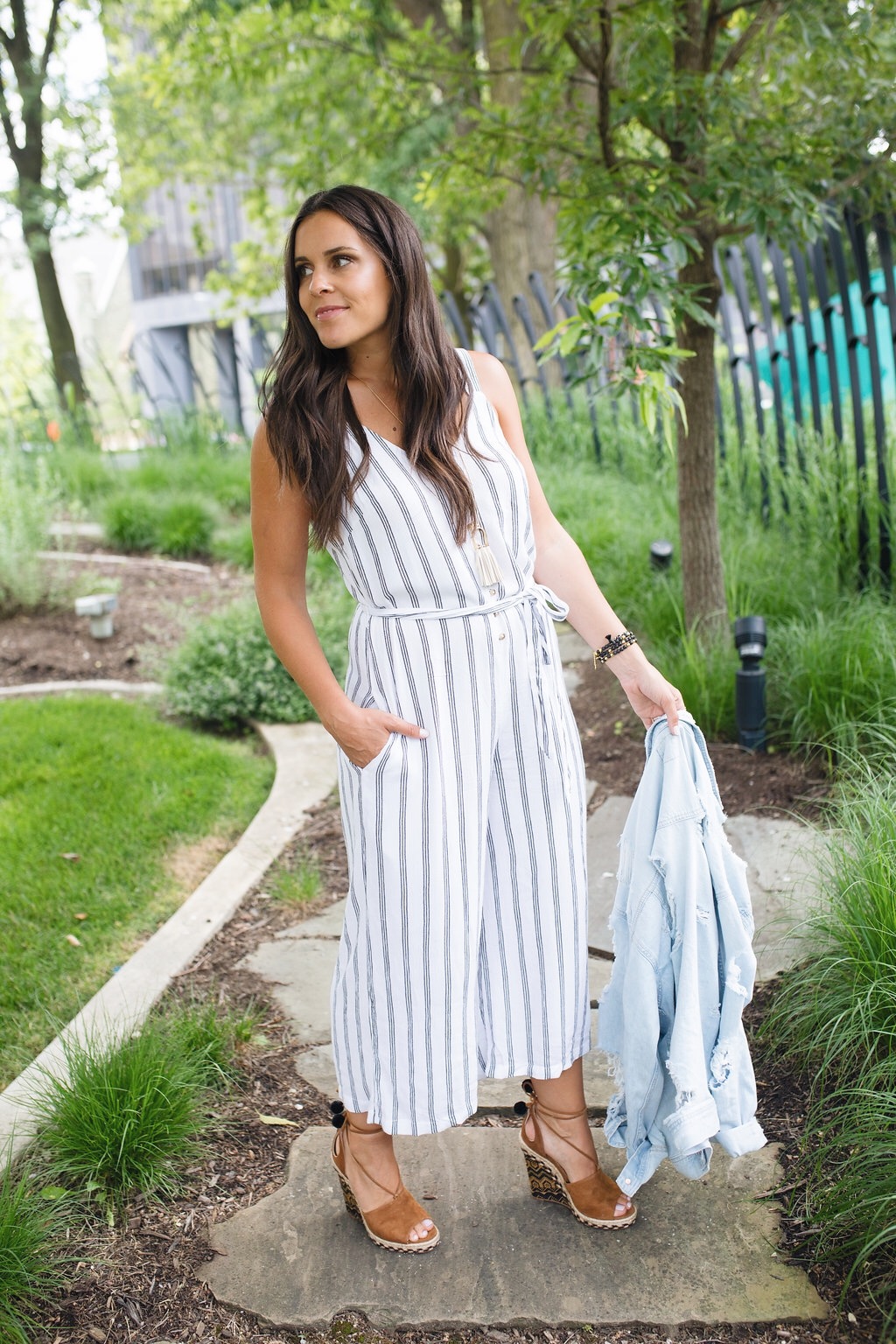 For some reason I have had a difficult time finding weather appropriate clothing this summer. The biggest challenge for me is finding lightweight clothing that I can also nurse in. All of my short summer dresses have made their way to the back of my closet because in order to nurse in them I have to hike the whole dress up which cannot be done in public and not easily done in the car (a place I find myself nursing too often). A lot of my jumpsuits don't work either becuase I can't pull the straps down and most of my button up rompers and dresses are denim which is too heavy for this hot summer we are having. Insert this striped button front culotte jumpsuit. This jumpsuit has come to the rescue so many times this summer. When I want to wear something on trend but have my baby with me this jumpsuit is a no brainer.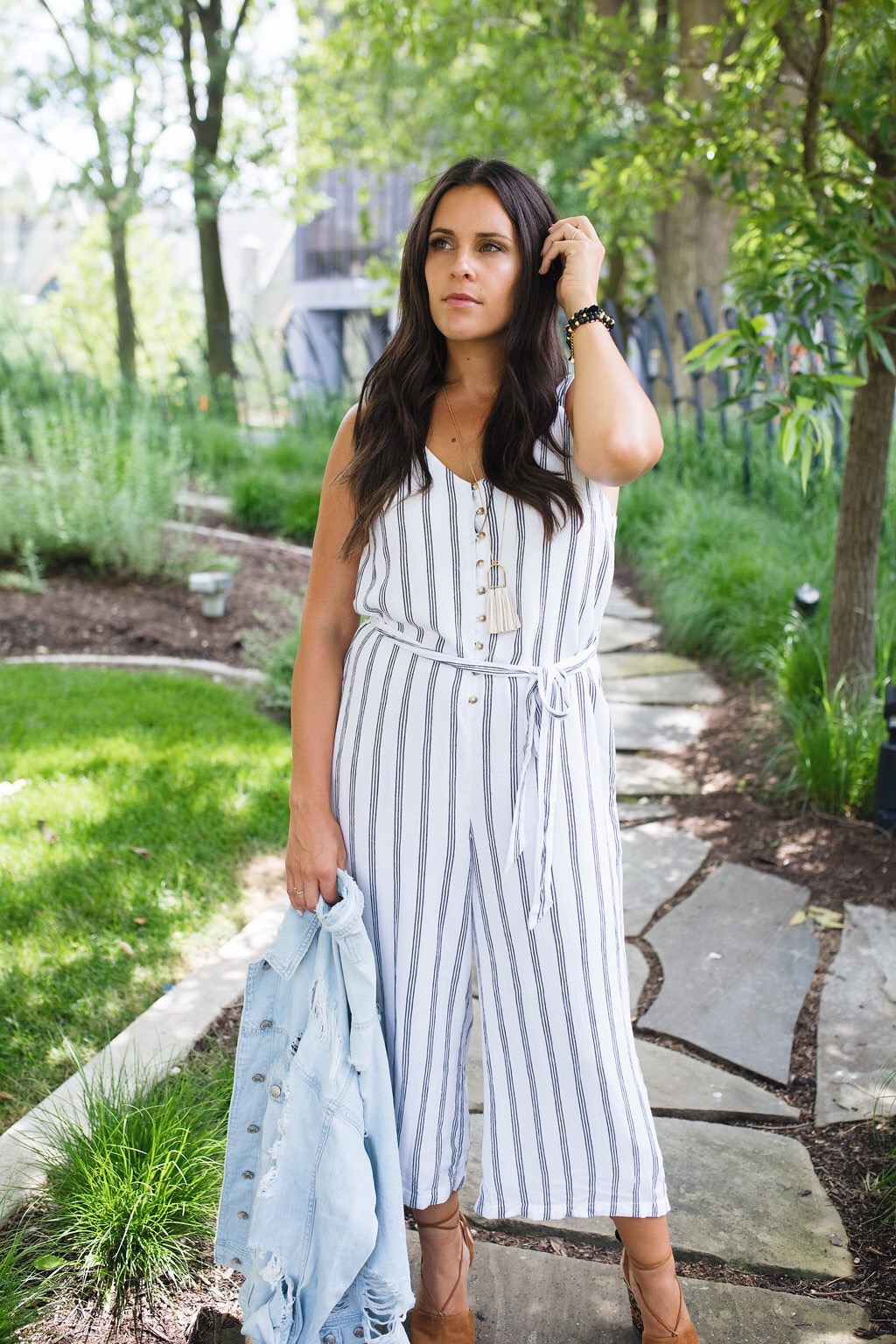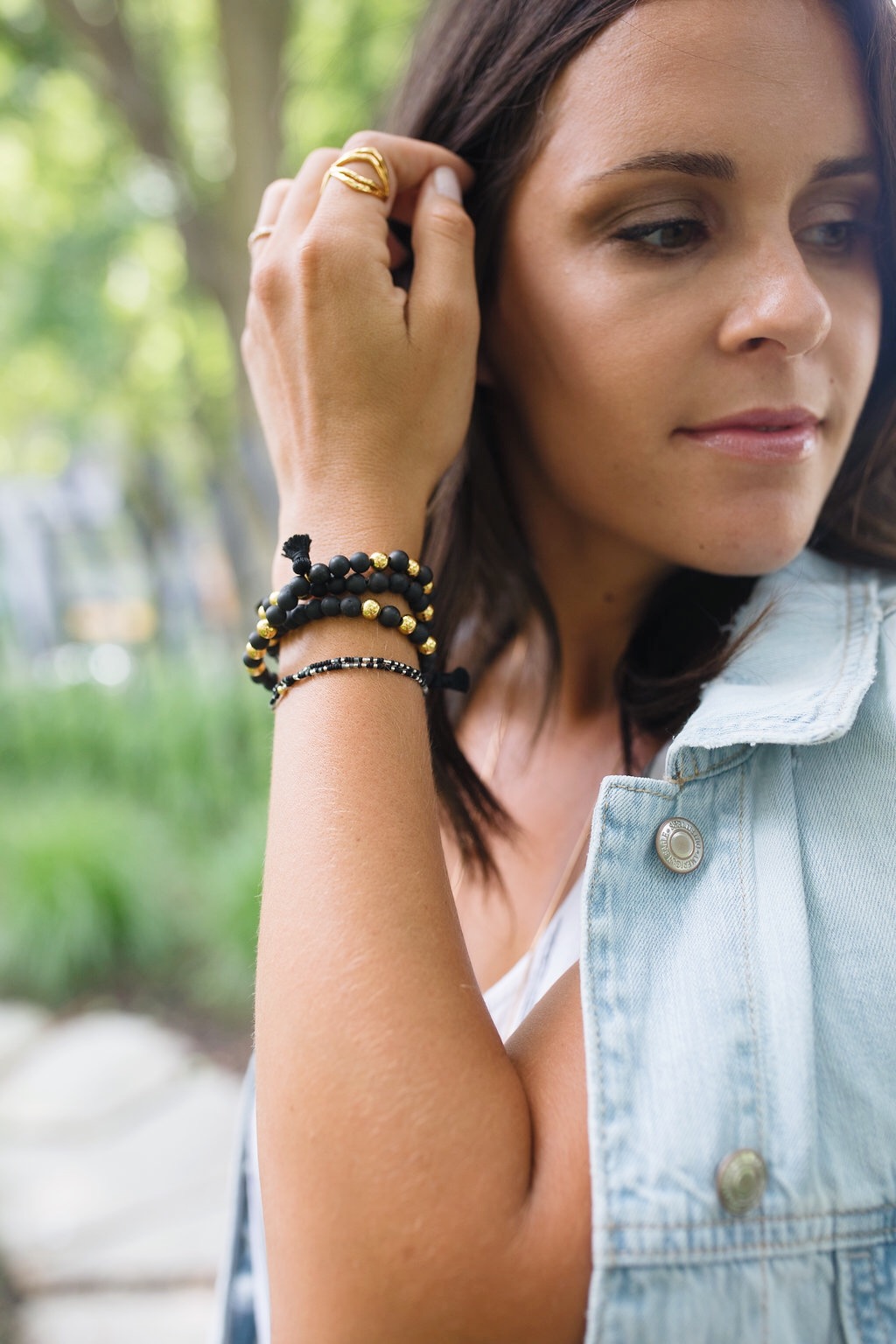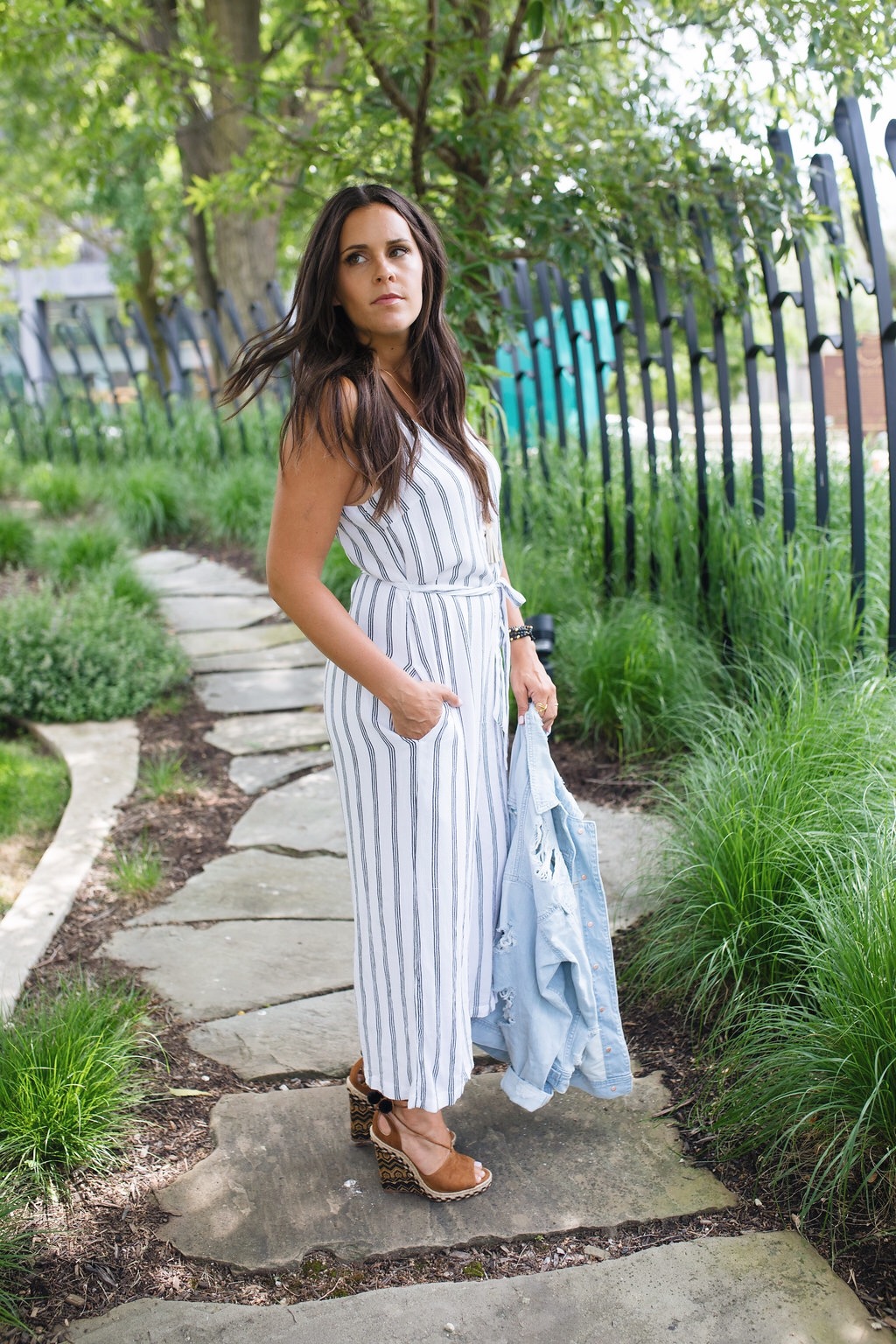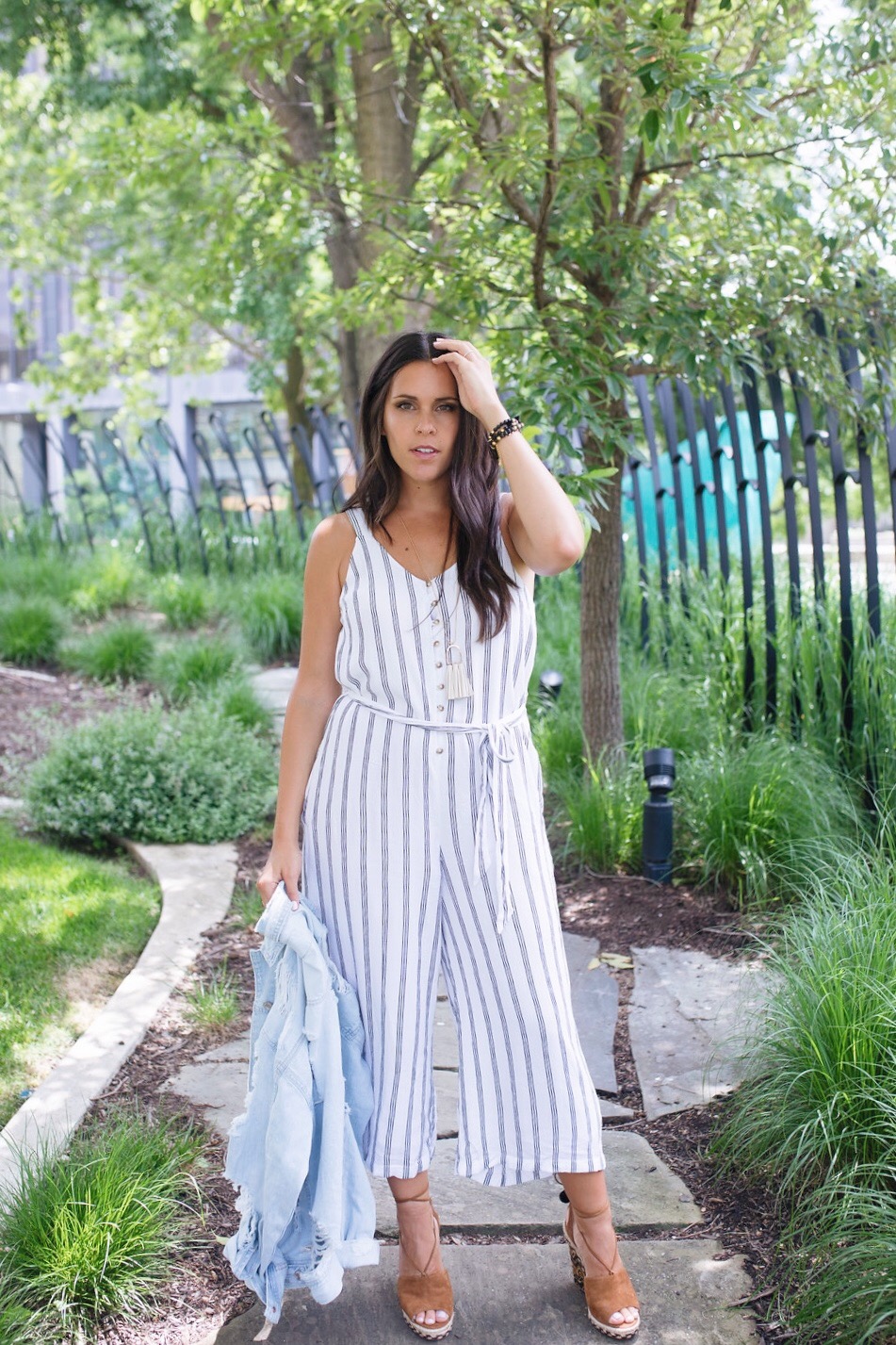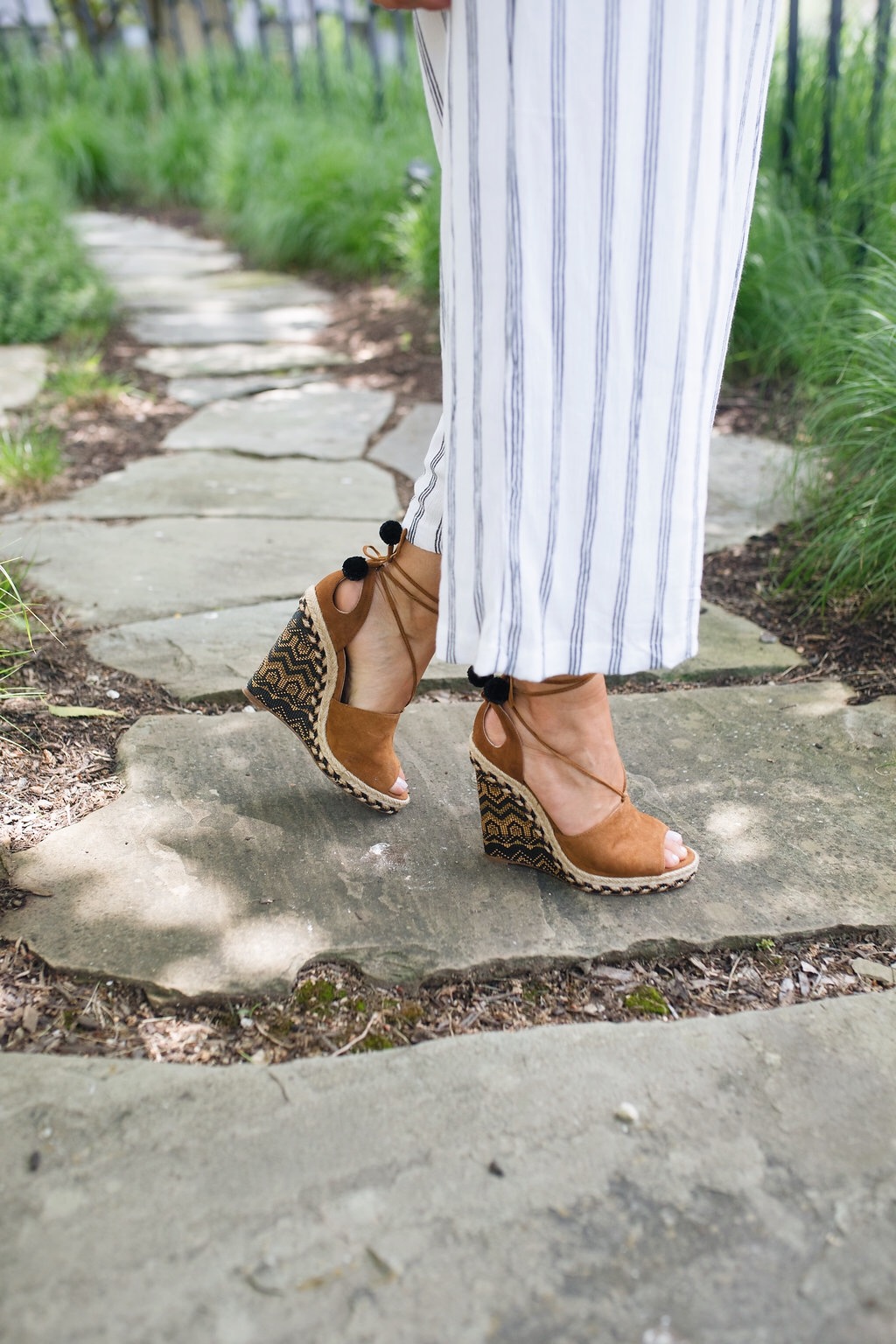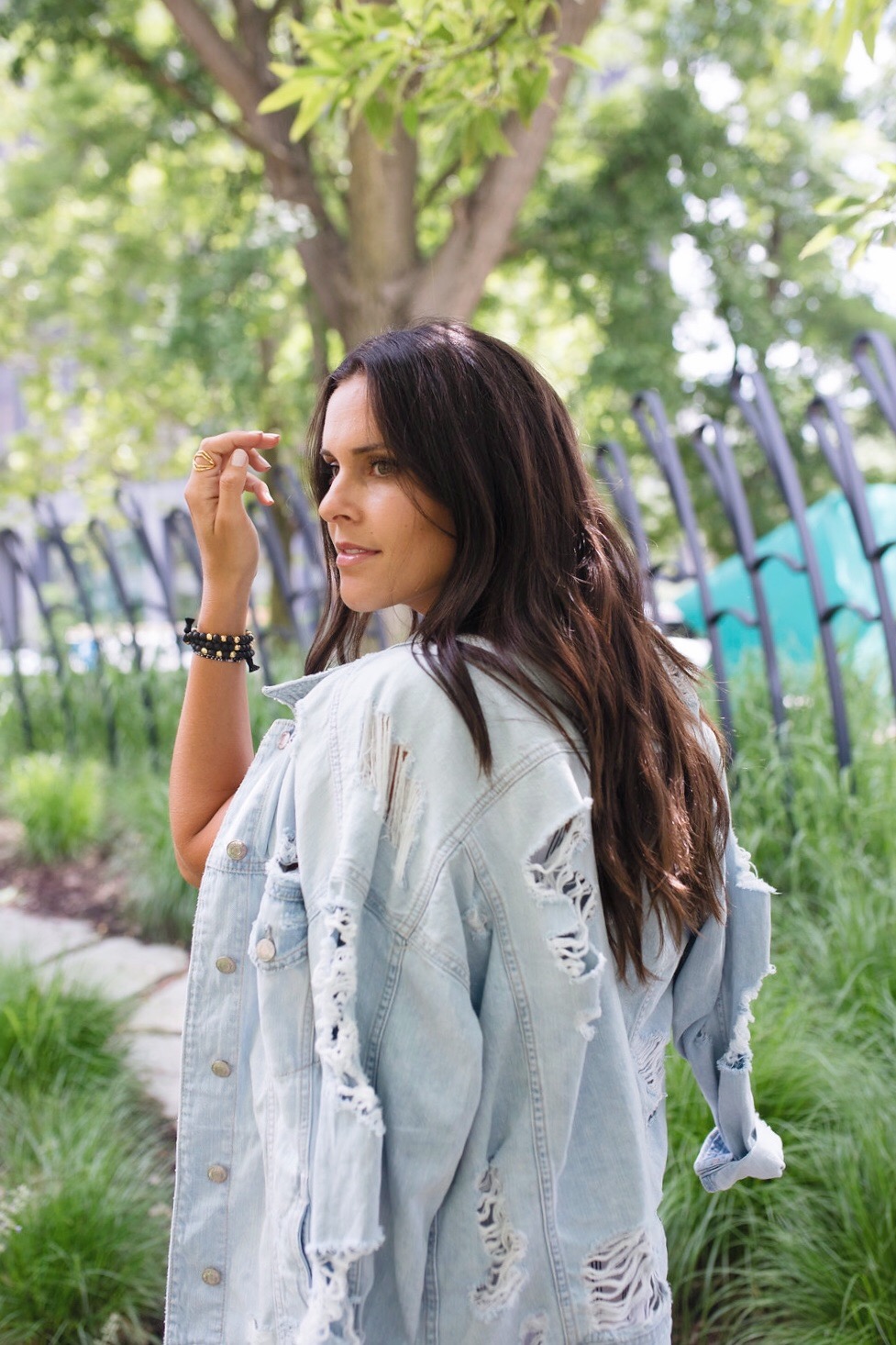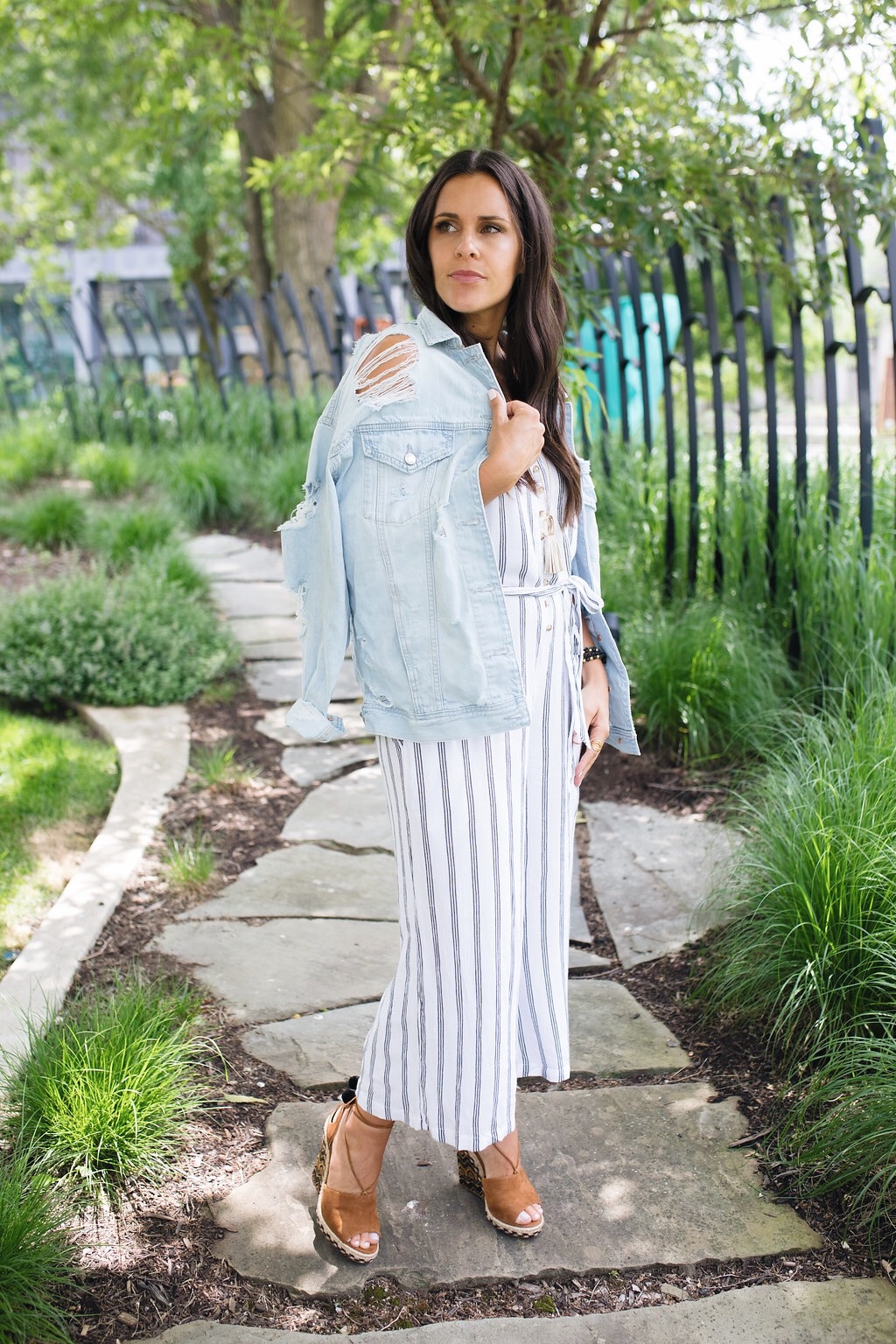 The Breakdown:
I've been on the hunt for new wedges this summer and have yet to find a pair until now. I was searing for something similar to what I'm wearing in these photos but since these shoes are 3 years old they are no longer available. I did find these leather wedges by the same designer but only 3 sizes left! Luckily they have a pair in my size, woo hoo! Anyways, I just love this outfit. I wear this often with flats but it felt nice to dress up a little. This oversized denim jacket is perfect for summer, it had been too hot to even wear it but it's perfect for those me when I'm with those that blast their AC.
jumpsuit | American Eagle 'Button Front Culotte Jumpsuit'
jacket | American Eagle 'Destroy Denim Boyfriend Jacket' (in white)
wedges | Aquazzura (similar)
necklace | Zenzii 'Triple Tassel Fringe Necklace' (from Rowe Boutique)
bracelet | Gorjana 'Hanna Drusy Wrap Bracelet'
ring | Gorjana 'Skyler Cuff Ring'
Live votre rêve!